Amazon Prime Day 2018 has Stared! 
To see 4* plus photography gear prime deals click her: Upcoming Photo Gear Deals.
To find the best deals you may have to keep on coming back to Amazon and check the starting time, product rating, discount, and if you actually want/need the item.
Here are few deals we think you may like:
Find the Best Rated Photo & Electronics Deals on Amazon
Amazon PRIME DAY Deals 2018

: FAQ
What are Amazon Prime Deals?
It's like Black Friday, just better (Amazon promises more deals than ever in the history of online sales).
When is Amazon Prime Day?
Amazon Prime Day Deals start from Monday 16 July 2018 @ 3 pm ET (12 pm PT)  and run for 36 hours.
So make sure you don't miss any of the Photo Gear Prime Deals!
How to Get the Best Prime Deals?
You need to sign up for a Prime Membership. If you have not been a prime member before, you may be eligible for a FREE 30 days Prime Membership.
Get the Amazon Prime Membership before the Prime Days start!
Other benefits of Amazon Prime are:
Free two days shipping
Thousands of movies and TV episodes to watch
Ad-Free Access to over two million songs
Plus share some of these benefits with one other adult for free!
Thousands of books, magazines, comics, articles and Kindle Singles
Original audio series from Audible
30-minutes early access to Lightning Deals
Discount on new games with Twitch Prime
Got Prime? Get Ready for Prime Day Deals!
How to Get the Best Prime Day Deals?
1. Install the Amazon App on Your Smartphone
To stay on top of the Amazon Prime deals even when on the go, install the Amazon Shopping App. Install the Amazon Shopping App by clicking here.
Go to "Today's Deals," click "Upcoming" to view all deals 24 hours before they are live, and then tap "Watch this deal." The app will alert you when that deal is starting.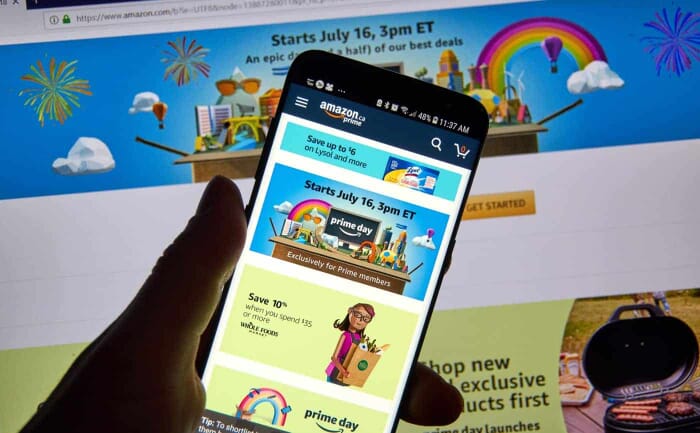 2. Create Your List and Compare Deals
Add items you're interested in buying to your Amazon List and compare their deals.
Watch upcoming deals and get alerts when they start using the Amazon app or check the upcoming Amazon prime deals here.
3. Get Alexa
Prime members with an Alexa-enabled device such as an Amazon Echo or Echo Dot will have access to exclusive Alexa Prime Day voice shopping deals.
---
Note: Last Amazon.com Price Update: 2019-05-21 | Refer to our Affiliate Disclosure and Disclaimer.