Amazon Prime Days will be back in July 2023
Prime Days will repeat in the summer 2023.
Note: To get the Amazon Prime Day deals, you need to be an Amazon Prime Member.
When you buy through links on our site, we may earn a commission at no cost to you. We evaluate products independently. Commissions do not affect our evaluations.
About Prime Day
Over the past several years, Amazon Prime Days have become some of the most anticipated holidays of the year. For 48 hours, the virtual marketplace becomes flooded with limited-time deals and discounts. In turn, shoppers worldwide log searching for savings.
Just how big is it? In 2021, items worth $6.8 billion were sold over the course of the 2-day span. That's almost as big as the entire online spent (not only Amazon) during Black Friday 2021 ($8.9 billion).
If you're looking to save, there's no reason not to take a look into some of Prime's fantastic offerings.
Not sure where to start looking? No problem. Here's what you need to know about Amazon Prime Day photography deals before you start shopping.
Deals Available Around the World
Regardless of where you are, there's a good chance that you can find some savings through Prime Day.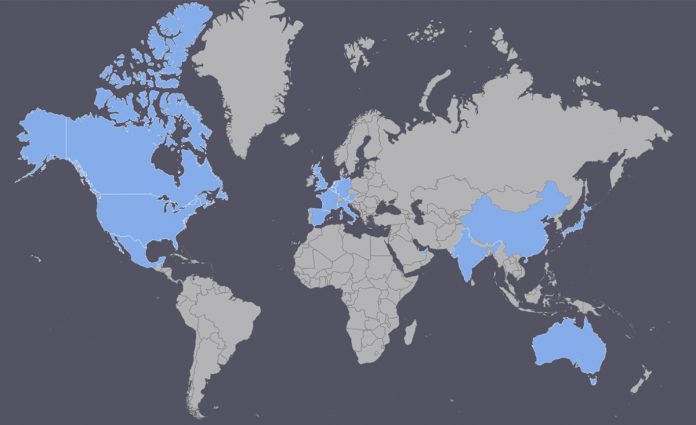 Which countries offer Amazon Prime Day deals?
Amazon Prime Day deals are available in 20 countries:
| | | |
| --- | --- | --- |
| 🇦🇺 | Australia | amazon.com.au/primeday |
| 🇦🇹 | Austria | Via neighboring countries |
| 🇧🇪 | Belgium | Via neighboring countries |
| 🇧🇷 | Brazil | amazon.com.br/primeday |
| 🇨🇦 | Canada | amazon.ca/primeday |
| 🇨🇳 | China | amazon.cn/primeday |
| 🇫🇷 | France | amazon.fr/primeday |
| 🇩🇪 | Germany | amazon.de/primeday |
| 🇮🇹 | Italy | amazon.it/primeday |
| 🇯🇵 | Japan | amazon.co.jp/primeday |
| 🇱🇺 | Luxembourg | Via neighboring countries |
| 🇲🇽 | Mexico | amazon.com.mx/primeday |
| 🇵🇱 | Poland | amazon.pl/primeday |
| 🇵🇹 | Portugal | Via neighboring countries |
| 🇸🇬 | Singapore | amazon.sg/primeday |
| 🇪🇸 | Spain | amazon.es/primeday |
| 🇸🇪 | Sweden | amazon.se/primeday |
| 🇳🇱 | the Netherlands | amazon.nl/primeday |
| 🇬🇧 | United Kingdom | amazon.co.uk/primeday |
| 🇺🇸 | United States | amazon.com/primeday |
Amazon Prime Day participating countries
Those 20 countries, plus India, encompass about 4.7 billion people – over halft the world's population.
Not Just the Big Brands
It's not just Amazon and big brand names that profit from the cyber holiday. Small businesses also have spectacular offerings to share through the online marketplace.
During the 2021 Prime Days alone, small businesses sales exceeded $1.9 billion on the Amazon e-commerce platform.
Be sure to check out Amazon Storefronts for unique products from small to mid-size businesses. Amazon Launchpad, a platform highlighting startup ventures, also offers a wide variety of brand-new buys.
Early Access to Bargain Buys
With each passing year, Prime Day draws in bigger numbers. To attract new crowds, Amazon selectively reveals new offerings in the days preceding the big event.
Starting now, you'll start to see Prime Day early bird sales trickle in. Be sure to check the homepage frequently for curated deals based on your past purchases. As the deals become public, we'll be listing the cream of the crop here on PhotoWorkout!
Shop Around
Obviously, Prime Day savings draw countless browsers to Amazon. However, competing businesses don't want to miss out on the influx of online shoppers. With a bit of research, you may be able to find some Amazon Prime Day photography deals outside the confines of Amazon.
As Prime Day garners a bigger following, more businesses have started to offer coinciding blowout sales. Most notably, Target will be hosting a concurrent mega-sale for those looking to stock up on basics like SD cards. Be sure to also look into limited-time specials from the likes of B&H and Adorama.
Related Post: Best Online Camera Stores
Not on Prime? No Problem
Before you get too excited, keep in mind that to cash in on these deals, you'll have to buy into an Amazon Prime subscription. However, if you don't want to shell out the $119 standard annual cost, there is a workaround.
For 30 days, you can sign up for a free trial and enjoy all the benefits that come with a membership. Even if you opt out after the sale's end, you won't be charged additional fees.
If you do find that you enjoy the service, however, there are some valuable benefits to a Prime membership. Photographers, in particular, can enjoy the perk of unlimited image storage space through Amazon Photos.
When is Amazon Prime Day 2023?
Amazon Prime Day 2023 are likely to be during mid July.
What are Amazon Prime Deals?
It's like Black Friday, but better. Amazon promises more deals than ever in the history of online sales in celebration of Prime Days.
How to Get the Best Amazon Prime Deals for Photographers?
Sign up for an  Amazon Prime Membership  before the Prime Days start! Then, you can browse the electronics category on Amazon.com and look for cameras, lenses, and other accessories deals. If you have a smartphone, check the steps below on how to install the Amazon Shopping App.
What are (other) benefits of Amazon Prime?
Prime isn't just good for snagging savings. Here are a few of the other perks that come with membership:
✓ Free two-day shipping (in some areas free same-day delivery)
✓ Prime Now (free 2-hour delivery on thousands of products)
✓ Thousands of movies and TV episodes to watch
✓ Ad-Free Access to over two million songs
✓ Share some of these benefits with one other adult (for free!)
✓ Thousands of books, magazines, comics, articles, and Kindle Singles
✓ Original audio series from Audible
✓ 30-minutes early access to Lightning Deals
✓ Discount on new games with Twitch Prime