Summer's heating up – are you ready to find the best photography deals of the entire year? Amazon Prime Day is finally here! Starting at midnight on Monday, July 15th, a 48-hour extravaganza begins and hundreds of sales go live. And, with plenty of Prime Day photography offers out there, we've drafted a simple guide on the smartest ways to shop.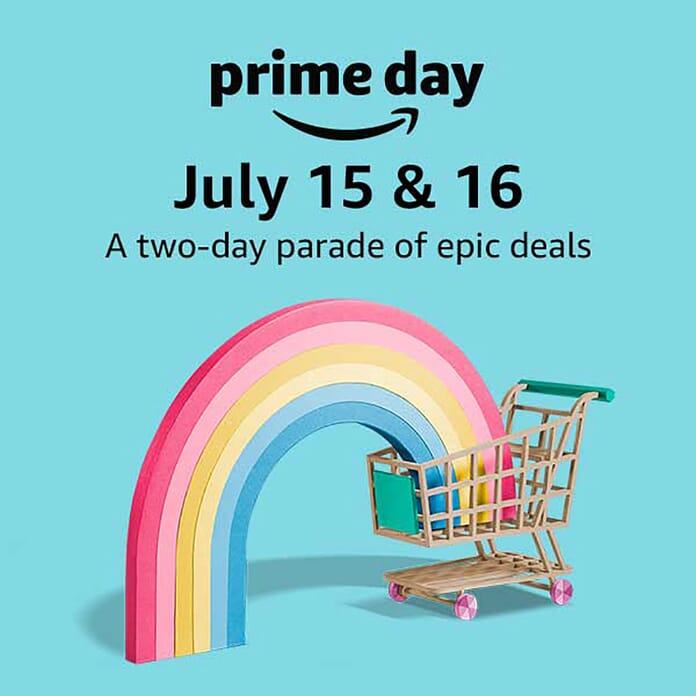 About Prime Day
First time participating in the biggest internet sales event around? Here's what you need to know before you start shopping:
Deals available around the world
Regardless of where you are, there's a good chance that you can find some savings through Prime Day.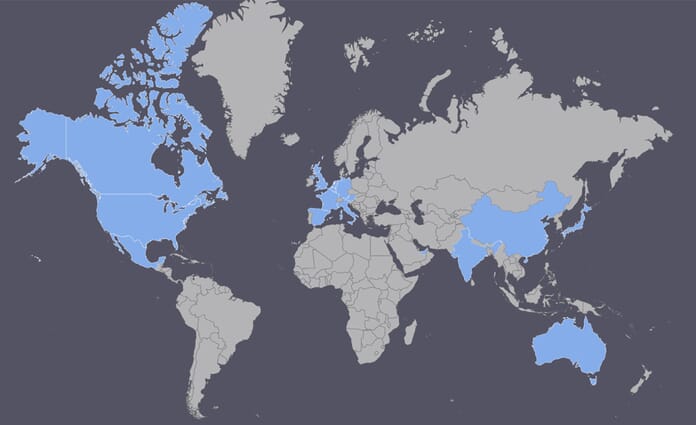 Participating countries include: Canada, United States, United Kingdom, Spain, Singapore, Netherlands, Mexico, Luxembourg, Japan, China, India, Italy, Germany, France, Belgium, Austria, and Australia. For the first time, customers in the United Arab Emirates may also make the most of the site's unbelievable deals. That encompasses just about 3.5 billion people – nearly half the world's population.
Not just the big brands
It's not just Amazon and big brand names that profit from this new-found cyber holiday. Small businesses also have some awesome offerings to share through the online marketplace.
Check out Amazon Storefronts for unique products from small to mid-size businesses. Amazon Launchpad, a platform highlighting startup ventures, also offers a wide variety of brand new buys.
Early access to bargain buys
With each passing year, Prime day draws in bigger numbers. To attract new crowds, Amazon selectively reveals new offerings in the days preceding the big event.
Want to get the inside scoop before everyone else? Take a minutes to download Amazon's free app. When you type "sneak peak" into the search bar, you'll find additional savings not yet advertised online!
Shop around
Obviously, Prime day savings draw a lot of browsers to Amazon. However, competing businesses don't want to miss out one the influx of online shoppers. With a little bit of extra research, you might be able to find an offer that's even better than Amazon's listings.
As Prime day garners a bigger following, more businesses have started to offer coinciding summer blow out sales. Most notably, Target will be hosting a concurrent mega-sale for those looking to stock up on basics like SD cards. Be sure to also look into limited time specials from the likes of B&H and Adorama.
Amazon Prime Deals to Watch
The complete list of discounts available through Amazon won't be made public until Prime Day starts, at 12:00 AM PCT.
However, we've rounded up a few of the most promising Amazon Prime Day Camera & Accessories Deals for Photography Enthusiasts:.
PANASONIC LUMIX GX85 4K Digital Camera, 12-32mm and 45-150mm Lens Bundle, 16...
FINE DETAIL PERFORMANCE: 16 megapixel Micro Four Thirds sensor with no low pass filter resulting in a near 10 percent boost...
MIRRORLESS INTERCHANGEABLE LENS CAMERA KIT: With two super compact lenses 12 32mm F3.5 5.6 and 45 150mm F4.0 5.6, shoot...
CLASS LEADING DUAL IMAGE STABILIZATION: In body 5 axis dual image stabilization works in both photo and motion picture...
LIVE VIEWFINDER AND TILTING LCD DISPLAY: Integrated eye level electronic viewfinder (2764K dots) and rear touch enabled 3...
4K VIDEO CAPTURE: 4K QFHD video recording (3840 x 2160), plus exclusive LUMIX 4K PHOTO and 4K Post Focus allows you...
If you're looking to experiment with your first mirrorless camera, Panasonic's Lumix line is a great place to start. With impressive features such as 5-axis dual image stabilization and 4K video capabilities, it's easy to fall in love with. We also love the camera's touch screen tilt display and high definition electronic viewfinder.
For your purchase, you'll receive two lenses along with the camera body. At 12-35mm and 45-150mm, they'll cover all of your initial shooting needs. Amazon also allows add on accessories at checkout, like Creative Cloud subscriptions and 2-3 year warranties.
For less than $500, this bundle offers a lot. However, if the price still seems a bit steep, you can break it down into monthly installments.
Canon EOS 6D Mark II Digital SLR Camera Body – Wi-Fi Enabled
26.2 Megapixel Full frame CMOS Sensor
Optical Viewfinder with a 45 point All Cross type AF System. Compatible Lenses: Canon EF lenses (excluding EF S and EF M...
Dual Pixel CMOS AF with Phase detection & Full HD 60p
DIGIC 7 Image Processor, ISO 100 40000. GPS, Wi Fi, NFC and Bluetooth low energy
Vary angle Touch Screen, 3.0 inch LCD
For Canon users eager to upgrade but unwilling to drop a small fortune, the 6D Mark II's drastic discount may be of interest. Its 26.2 MP full frame CMOS sensor offers images sporting significantly higher fidelity than those of its predecessors. What's more, new features such as increased AF points and an improved, intelligent viewfinder make it all the more alluring.
Right now, Amazon Prime customers can get their hands on the DSLR at nearly 30% off. On paper, the deal drastic as some Prime day photography offers. However, the money saved at checkout could easily buy you one or two discounted lenses to pair with your purchase.
Nanuk 915 Waterproof Hard Case with Foam Insert - Black - Made in Canada
Interior Dimensions L13.8" x W9.3" x H6.2" | Exterior Dimensions L15.8" x W12.1" x H6.8" | Includes 2 layer cubed foam...
Waterproof (IP67 rated), dustproof, shockproof | Automatic purge valve equalizes pressure on the inside of the case when...
NK-7 resin is incredibly impact resistant | NANUK cases are designed to survive the toughest journey
Two Powerclaw (patented) triple action latches molded in super-tough Nylon keep the case securely closed using compressive...
Limited lifetime warranty on NANUK 915 case |1 year warranty against manufacturing defects on the foam inserts
This Prime Day, it may make sense for you to offer your gear a little bit of added protection. The Nanuk 915 Waterproof Hard Case is among the most promising leads we've come across.
Waterproof, dustproof, and shockproof, the impact resistant resin case keeps cameras and lenses cradled in a soft layer of foam. and, with a lifetime warranty on the case itself, you can confidently carry your camera just about anywhere.
You can save almost $90 when you buy the black 16″x12″ case this Prime Day. However, if you're willing to spend just a little more, you can grab the Nanuk in flashier colors like orange, yellow, and silver.
JOBY GorillaPod 5K Kit. Professional Tripod 5K Stand and Ballhead 5K for DSLR Cameras...
Flexible:  Grip it.  Wrap it.  Stand it.  Wrappable legs allow you to secure professional camera equipment to virtually...
Stable:  Over two dozen leg joints with rubberized ring and foot grips allow you to bend and rotate 360 Degree for increased...
Durable:  Anodized aluminum construction delivers durability and smooth movement
Arca-Swiss system compatible quick release plate stays connected to camera for instant set-up
Everyone could use a bit of extra stability from time to time. The JOBY GorillaPod provides just that. And as one of many Prime Day photography offers, you can get your hands on it for a fraction of the original cost.
Unlike most tripods, the Gorillapod is flexible, sporting jointed legs that can bend and wrap around surfaces. However, this doesn't come at the sacrifice of stability or durability. Each joint sports rubber grips to keep cameras firmly in place.
In addition, the small tripod can configure into just about any backpack. For adventurous photographers that don't want to weigh down their load, the GorillaPod is a must-have.
Canon Speedlite 470EX-AI, Auto Intelligent Flash Photography
World's first flash equipped with an Ai bounce function*
Ai. B full-auto mode and AI. B semi-auto mode settings.
Maximum guide number of 47 (154 ft. /47M) at is 100.
A assist Beam emission in low-light scenes.
"Zoom flash head range of 24 105mm**. flash exposure adjustment range of &plasmin; 3 Stops in 1/3 or 1/2 step. Broad bounce...
Canon, in particular, seems to be marking down many of their most popular products this prime day. While we discussed the discounted 6D Mark II earlier, they also offer some great deals on accessories like speedlites.
For those who find themselves fiddling with their lights, the auto intelligent capabilities of this product are a godsend. Aside from standard autofocus capabilities, the flash can also be set to automatically find the ideal angle for a bounce flash. Who wouldn't want to take the guesswork out of lighting?
Polaroid Cube Act II HD 1080P Mountable Weather-Resistant Lifestyle Action Video...
ITS BRILLIANT – The Polaroid CUBE is here to prove that the best things do indeed come in small packages standing at just...
ADVANCED CAMERA TECHNOLOGY – The Cube records Full HD either720p or 1080p video and can take 6-megapixel still photos. To...
Capture every moment – The rubberized rugged body ensure you on all types of extreme conditions
ADVANCED SIMPLICITY - No more fumbling around with buttons hold the multifunction button until the LED Light turns green and...
WHAT YOU GET - A Polaroid CUBE Camera, 8GB MicroSD Card, Polaroid Bumper Case, Wrist Strap and a user guide. Only POLAROID...
This fun little camera is perfect for on-the-go adventures! Measuring just one cubic inch and weighing in at 49 grams, you'll be impressed to find what it can accomplish.
Despite its small size, it is capable of take HD videos at 1080p. With a protective rubber body, it can withstand extreme conditions. Best of all, one simple multifunction control button makes grabbing incredible footage foolproof.
For those seeking an action camera, this is one Prime Day photography offer you won't want to miss out on.
Not on Prime? No Problem
Before you get too excited, keep in mind that to cash in on these deals you'll have to buy into an Amazon Prime subscription. However, if you don't want to shell out the $119 standard annual cost, there is a work around.
For 30 days, you can sign up for a free trial and enjoy all of the benefits that come with a membership. Even if you opt out after the sales end, you won't be charged any additional fees.
If you do find that you enjoy the service, however, there are some valuable benefits to be had. Photographers, in particular, can enjoy the perk of unlimited image storage space through Amazon Photos.

Happy shopping!
When is Amazon Prime Day 2019
Amazon Prime Day will start at midnight PT on Monday, July 15 and – for the first time ever – runs for 48 hours, offering members two full days of the best in shopping, savings, and entertainment.
What are Amazon Prime Deals?
It's like Black Friday, just better (Amazon promises more deals than ever in the history of online sales).

How to Get the Best Amazon Prime Deals for Photographers?
You need to sign up for a Prime Membership. Get the Amazon Prime Membership before the Prime Days start! Then you can browse the electronics category on Amazon.com and look for cameras, lenses, and other accessories deals.
If you have a smartphone, check the steps bellow on how to install the Amazon Shopping App.
What are (other) benefits of Amazon Prime?
✓ Free two-day shipping (in some areas free sam-day delivery)
✓ Prime Now (free 2-hour delivery on thousands of products)
✓ Thousands of movies and TV episodes to watch
✓ Ad-Free Access to over two million songs
✓ Plus share some of these benefits with one other adult for free!
✓ Thousands of books, magazines, comics, articles and Kindle Singles
✓ Original audio series from Audible
✓ 30-minutes early access to Lightning Deals
✓ Discount on new games with Twitch Prime
How to Get the Best Prime Day Deals?


Install the Amazon App on Your Smartphone

To stay on top of the Amazon Prime deals even when on the go, install the Amazon Shopping App. Install the Amazon Shopping App from your mobile.
Go to "Today's Deals," click "Upcoming" to view all deals 24 hours before they are live, and then tap "Watch this deal." The app will alert you when that deal is starting.


Create Your List and Compare Deals

Add items you're interested in buying to your Amazon List and compare their deals.
Watch upcoming deals and get alerts when they start using the Amazon app or check the upcoming Amazon prime deals.

Get Alexa

Prime members with an Alexa-enabled device such as an Amazon Echo or Echo Dot will have access to exclusive Alexa Prime Day voice shopping deals.
Related Post: B&H Launches Payboo Credit Card
---
Note: As an Amazon Associate we earn from qualifying purchases. Certain content that appears on PhotoWorkout.com comes from Amazon. This content is provided 'as is' and is subject to change or removal at any time.