Amazon Warehouse Deals could be the real deal for enthusiast photographers looking for getting into photography or upgrading their gear. Even for the pro photographers, there are potential gems to be found amongst the latest warehouse deals on Amazon.
Amazon's vast and eclectic range of products has something that often eludes the untrained or inexperienced eye. I am referring to Amazon Warehouse Deals.
When searching for products you must have come across items that have the word "used" marked against them. This refers to items that are not exactly in mint new condition. Instead, these are items that have either:
some kind of superficial damage (often to the original packaging)
or are used but are in good condition.
Now, being a large retailing organization Amazon tends to keep a significant amount of stock in hand in order to meet their prompt fulfillments promise. This and other factors tend to contribute to the whole Amazon Warehouse Deals thing.
What Are Amazon Warehouse Deals?
As briefly mentioned above, Amazon Warehouse deals refer to products which are not brand new but yet sold on the Amazon.com platform. They are regardless under the Amazon fulfillment guarantee. These products have a varied type of flaws:
Some of these may have damages to the original package or the original package may be missing
Some may have been returned by their original buyers having never been opened
There may even be items which have seen extensive use and thus have some signs of wear and tear
Regardless of the condition of the items, each of them has been checked by Amazon to ensure that they are in good working condition and that they are fit to be sold.
However, you on your part should always check the quality of the items received. In any case, take full advantage of Amazon's return policy and promptly return any items that are faulty or not in working condition.
Amazon Warehouse Deals: Classifications
Amazon Warehouse deals have 4 different classifications:
There is also a 'New' segment which is the regular mint new product category. Products sold under this category come with original manufacturer's warranty. These are, of course, out of the purview of this discussion.
1. Like New
'Like New' items are basically brand new. They have never been used and are often in their original package. Damages are often limited to the outer wrapping which may be missing or torn or the outer package. In any case, the product is intact and so is the inside package. You are likely to find a lot of brand new items at a bargain price under this category.
Related Post: How to Buy Second Hand Photography Gear
2. Very Good
'Very Good' items are either those that have been opened and used once or twice and then returned because they are found unsuitable or because they may have some superficial defects on the product itself. Sometimes, products that have been used sparingly are also listed under this category. This is your best bargaining options as they tend to give you the best combination of quality and price.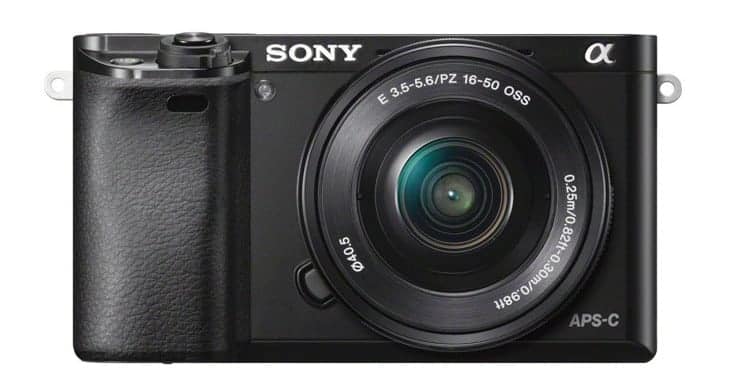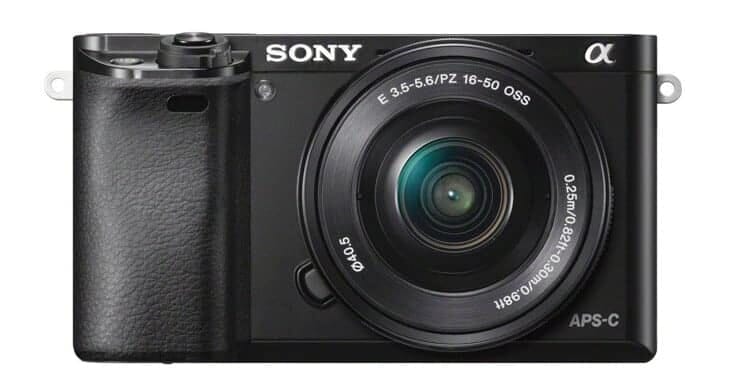 Example of a "very good" buy: You can buy a Sony Alpha a600 Mirrorless Camera for $200 less!
3. Good
Then comes the 'Good' category which basically consists of products that have some intensive damages. These damages could be because of natural wear and tear or because of mishandling during storage. You are likely to find some good products under this category for a fraction of their original price. But beware these items have already gone through extensive usage. You may find items which are missing original parts and accessories or with refurbished components.
4. Acceptable
'Acceptable' is the category that can better be classified as 'hit or miss'. You could buy a camera from this segment and find that the shutter mechanism does not work or the lens' AF motor is dead. Out of the five categories, we discussed here this is the riskiest of all. When buying products under the Good and the Acceptable categories keep in mind the pointers we discussed in the tips on buying used photography gear article.
5. Refurbished
There is yet another category: Refurbished. These are items which are used before and have some wear and tear. These items have been extensively repaired and refurbished to put them back to working condition. These items come with a limited warranty. These are perfect for beginners looking for high-end items but at a fraction of their original price. Plus they come with limited warranty.
Related Articles: Best DSLR for Video
The Biggest Advantage of Buying from Amazon Warehouse Deals
The biggest advantage of buying from Amazon Warehouse Deals is undoubtedly the returns guarantee that they provide. This is the biggest advantage over buying from eBay or from sellers you don't know. You can simply call in a returns request and send back the item in question in case it doesn't meet your expectations. Amazon will refund you your money – no questions asked.
Despite the hassle, this gives you a chance to check and verify whether the product is in acceptable working condition. If it is you are likely to walk away with a good deal. If it's not, simply send it back.
Safeguards
Returns policy is of paramount importance. If the seller does not guarantee returns then this is not a good deal to go for. Amazon always provides returns for items shipped from its own warehouse, no questions asked. Always go for sellers who are trusted and have a good reputation.
Check the details about the item and find out more about the exact condition of the item. If it is claimed to be a mint new item or an 'item purchased accidentally' or 'never used' it makes sense to for it. However, such deals are very few and the difference in pricing may not be too much to entice you to go for them. Is the item missing any parts? Does it have any apparent damages? Has it been refurbished?
Related Post: Ten Best Online Camera Stores
How Do Amazon Warehouse Deals Help Photographers?
Amazon Warehouse deals is an excellent source for procuring good professional-grade items for a fraction of the cost. Beginners, especially those who have very little cash to spare starting off, find it difficult to get inroads in the profession.
Good equipment, though not an absolute must, is sometimes necessary. e.g., the dynamic range of a D3200 is way less than that of a D800. If one can purchase a used D800 for half the price that camera will be an excellent tool to work with for at least a year, even more.
The same thing goes for lenses. Photographers tend to sell them off only when they are upgrading to a full-frame system which makes lenses meant for crop mount cameras redundant, or when they are upgrading to an improved version or a better replacement of an existing lens. Good lenses, especially the ones which are no longer minted, can cost more in the used market.