Cyber Monday is here, bringing with it hundreds of fantastic deals for photography hobbyists, enthusiasts, and pros. For the next handful of days, you can grab cameras, lenses, software, and photo prints for astonishingly low prices – assuming you can find all the too-good-to-be-true bargains before they disappear forever, that is.
Fortunately, you don't have to search for the sales all on your own. As veteran bargain hunters, we know how to pinpoint the best Black Friday & Cyber Monday photography deals, and we've spent the last few days combing through dozens of retailers' websites and putting together the shortlist you'll find below. We'll also be adding more deals as the holiday progresses, so be sure to check back frequently for the latest discounts. Happy shopping!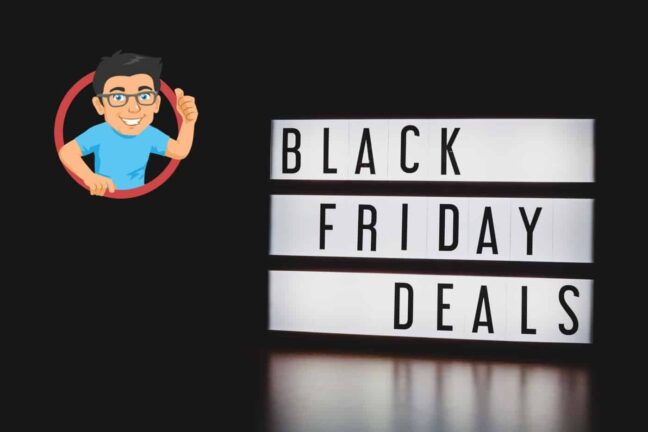 When you buy through links on our site, we may earn a commission at no cost to you. We evaluate products independently. Commissions do not affect our evaluations.
Our Black Friday 2022 Finds (Many are still available during Cyber Monday)
Superb Software Savings
No longer are photo and video post-processing software deals reserved for Cyber Monday. In 2022, you can find amazing discounts on editing software in the days leading up to Black Friday, as well as Black Friday itself and, of course, Cyber Monday.
Here are just a few of our favorite post-processing program discounts:
Revolutionize Your Editing with Luminar Neo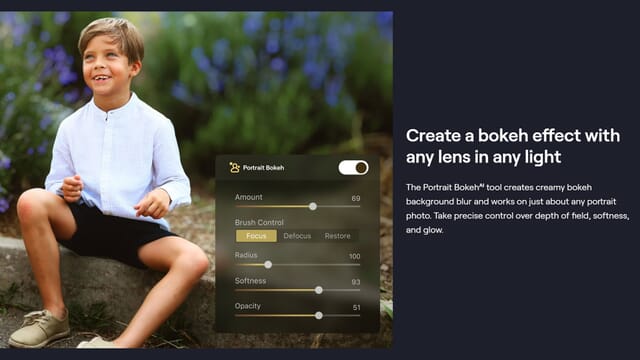 Luminar Neo is the most innovative photo-editing software on the market, and it's perfect for beginners, content creators, and even more advanced photographers looking to create breathtaking edits with a handful of clicks.
Related Post: Luminar Neo Review
You can currently get a yearly Luminar Neo subscription – with Skylum's incredible Extension pack – for just $99 (or 86% off!).
Grab Adobe's Professional Package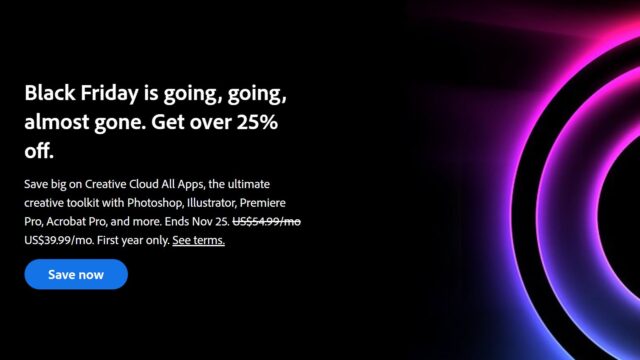 For only a few more days, Adobe's entire Creative Cloud package – which includes Lightroom Classic, Lightroom CC, and Photoshop CC – is available for 25% off.
You can use Lightroom Classic to organize your photos, rely on Lightroom CC to edit photos on the go, then dive into Photoshop for high-level photo processing. You can also edit your videos using Premiere Pro – and if you enjoy graphic design, you can have plenty of fun with Adobe Illustrator's professional tools. Don't miss out on this Black Friday deal!
DxO PhotoLab 6 Is Powerful and Cheap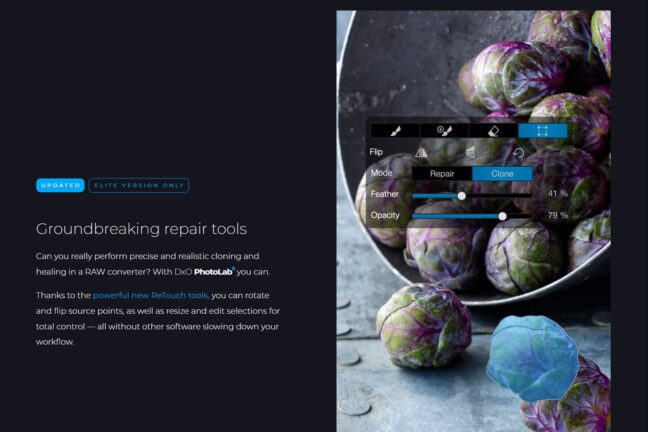 The PhotoWorkout team members are big fans of DxO's software (we loved DxO PhotoLab 5), and for a limited time, you can grab the latest iteration of DxO's most powerful photo editor – PhotoLab 6 – for $149 (compared to the usual $219).
If you've never experienced the power of PhotoLab's exposure adjustments and noise-reduction technology, you're in for a treat!
Edit Photos and Videos with ACDSee Software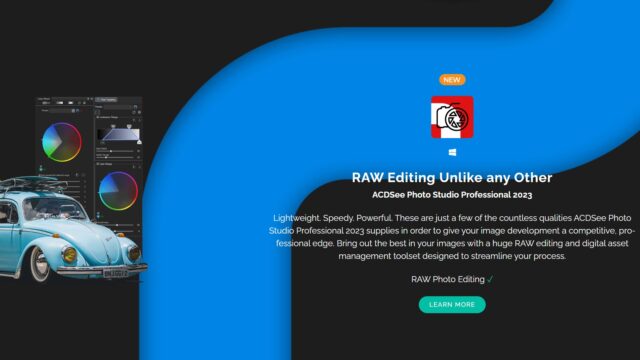 ACDSee makes some of the best photo- and video-processing programs on the market, even if it's often overshadowed by Lightroom and Photoshop.
And this Black Friday, ACDSee is offering a comprehensive bundle – which includes Photo Studio Ultimate, Gemstone 12, and Luxea 6 – for an incredible $119.95. Edit photos and videos without ever paying for a monthly subscription again!
Topaz Labs Will Enhance Your Files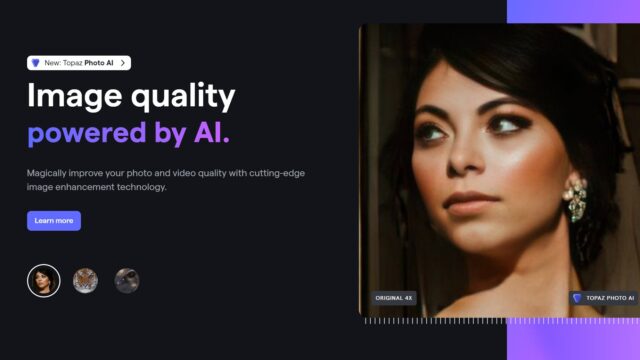 Topaz Labs boasts three class-leading photo-editing apps: DeNoise AI, Gigapixel AI, and Sharpen AI. The company also released Topaz Photo AI, which combines the best technology from all of the apps in one easy-to-access location. (We recently reviewed Topaz Photo AI, and we were impressed.)
This Black Friday, you can grab all of Topaz Labs' products for bargain prices. DeNoise AI, Gigapixel AI, and Sharpen AI are each 25% off, and serious editors should consider the Image Quality bundle, which gives you all four of the aforementioned programs for just $159 (at 65% off!).
Great Gear Discounts
If you're like us, then you love photography gear – especially when it goes on sale! Check out the best Black Friday camera and lens deals (including insane bargains from your favorite photography retailers):
Camera and Lens Bargains at Amazon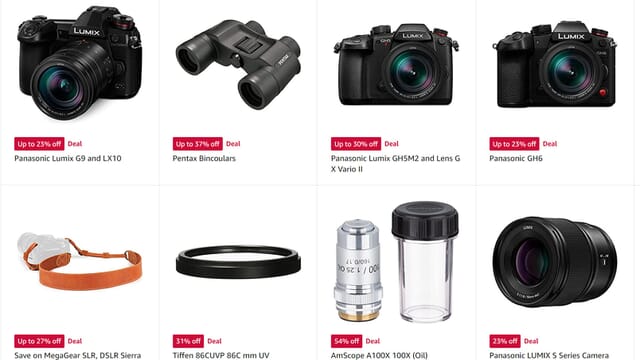 Every year, Amazon offers an array of Black Friday and Cyber Monday deals on cameras, lenses, tripods, lighting gear, and plenty more. If you have a specific product in mind, head over to Amazon and type it in the search bar; if you're simply looking to see what's available, start with Amazon's Camera, Photo & Video Deal page.
Here are several of our favorite camera and lens sales:
Incredible Discounts at Adorama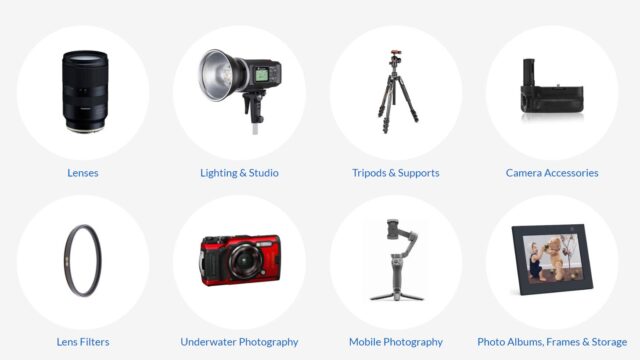 Adorama is a top-notch photo retailer, and the company always offers plenty of great Black Friday deals. If you're searching for a new camera, a new lens, or some handy photography accessories, you can check out each and every deal on Adorama's website.
Here are just a few of the highlights:
$400 off the Nikon Z7 II kit
$194 off the Westcott FJ400 strobe kit
$200 off the Tamron 150-500mm f/5-6.7 lens for Sony
$1800 off the LG UltraFine 32EP950-B 32″ Pro monotor
$300 off the Panasonic Lumix GH5 II mirrorless camera
Save Big on iPhone Camera Equipment at Sandmarc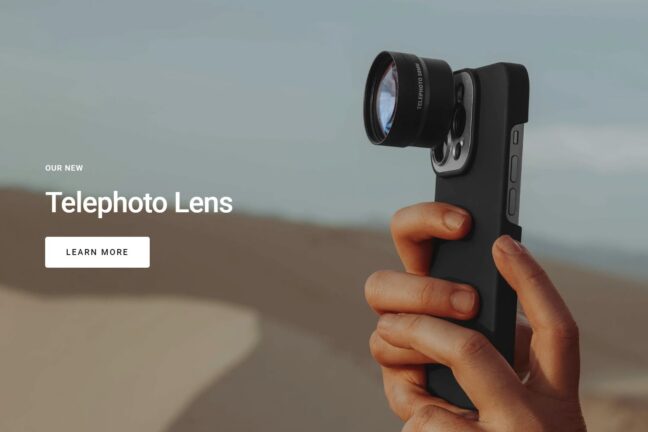 iPhone cameras may not look as impressive as Sony's top mirrorless models, but they're surprisingly capable little devices – with a little help from brands like Moment. Moment makes a handful of excellent iPhone lenses – including a macro lens, a telephoto lens, and a fisheye lens – that offer iPhone photographers unprecedented flexibility. You can currently grab all of the lenses mentioned above, in addition to plenty more lenses and iPhone camera accessories, for 20% off. Just use the code BF2022 at checkout!
Grab an HP Laptop for Cheap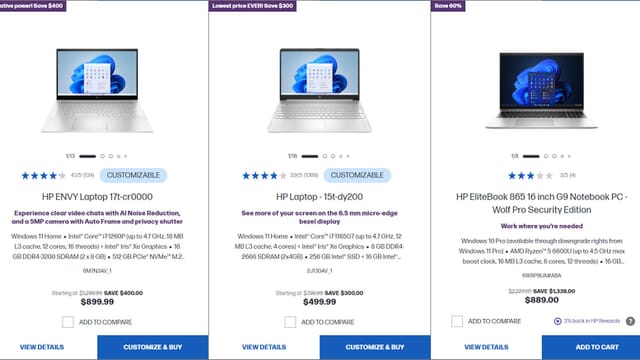 Post-processing on the go has never been easier thanks to the incredible power and beautiful displays offered by today's top photo-editing laptops. HP makes plenty of products perfect for even the most serious photographers, many of which are currently on sale (and up to 70% off).
So check out HP's doorbuster deals while you still can. We're big fans of the HP Envy and the HP Spectre, both of which are currently on sale. And remember to use the codes STOCKING5 and STOCKING10 at checkout for potential bonus discounts.
Unparalleled Print Bargains
Printing companies often get overlooked in the Black Friday/Cyber Monday craze, but what's the point of buying all that gear and downloading all that software if you never plan to hang your work on the wall? Prints also make great holiday gifts, so be sure to take a peek at some of these Black Friday prints discounts:
Canvas Sales with Canvaspop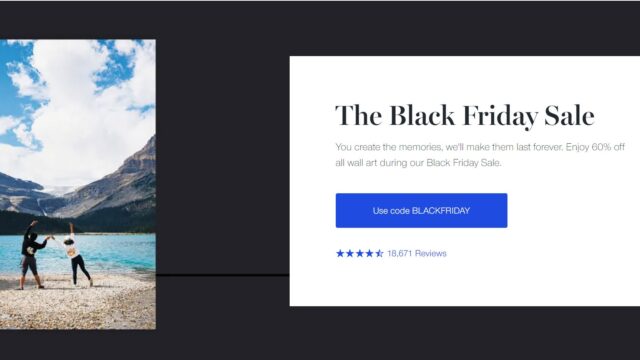 Canvaspop is a PhotoWorkout favorite for a whole host of reasons. The print quality is outstanding, the prices are competitive, and ordering products is ridiculously smooth. We've rated Canvaspop as the number-one canvas printer in 2022 and our Canvaspop review offers plenty of praise for the company's canvas prints, so if you order from Canvaspop, we know you'll be satisfied.
For the next few days, you can grab any Canvaspop product at 60% off. Just make sure to use the discount code BLACKFRIDAY at checkout. We'd recommend purchasing a canvas print – they really are amazing! – but the lab sells high-quality paper prints, too.
Bargain Prints from Nations Photo Lab
Nations Photo Lab offers a slew of print types, photo gifts, and photo books, and despite the reasonable prices, the quality is exceptionally good. (We've reviewed several Nations prints and were blown away.)
Nations promises great results, whether you're looking to get a custom print for that special someone or you simply want to display your favorite photo on your bedroom wall. And this Black Friday, you can get a whopping $40% off (most) orders by using the code THANKS at checkout.
Buy Gifts from Mixbook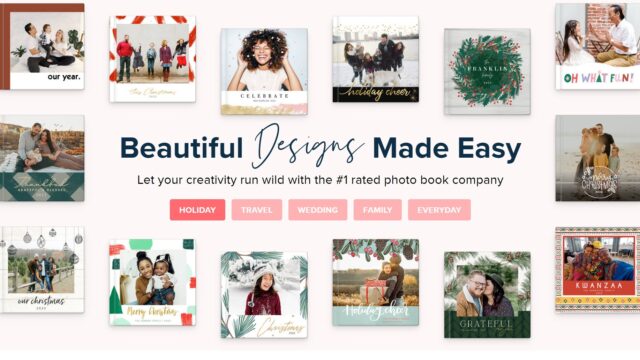 Photo books make the best holiday gifts, and Mixbook makes some of the best photo books on the market. Why not head over to the Mixbook website and put together a photo book or two?
Mixbook's photo books are beautifully designed, the prints look amazing, and they're lots of fun to make. And despite the name, Mixbook does more than just photo books, so while you're ordering your photobooks, you can pick up canvas prints, calendars, cards, and more. Just remember to use the magic discount code, BF2022, for up to 55% off your order.
Wall Art Savings with ElephantStock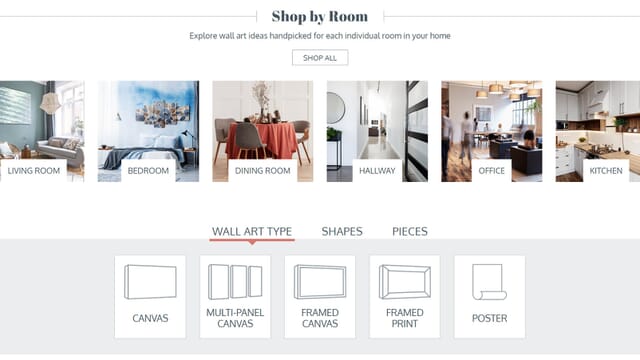 ElephantStock isn't a traditional photo print company. Instead of printing your photos, ES (mostly) sells prints of photos created by other artists, and it's a great way to decorate your walls with breathtaking landscapes, stunning abstracts, gorgeous graphics, and more.
Each ElephantStock piece comes with plenty of options so you can customize the final product to your taste. You can create posters, canvas prints, and paper prints in almost every imaginable shape, so if you're looking to enhance your home decor, head on over to the ElephantStock website, add some art to your cart, and use the code BLKNOV to get 35% off your order!
Enjoy the Black Friday Shopping!
Well, there you have it – our favorite deals for photographers this Black Friday and Cyber Monday. If you've always wanted to buy that camera, lens, tripod, or print, maybe now's the time. Just remember to use the special codes we shared above!
---
As an Amazon Associate, we earn from qualifying purchases. Certain content was provided "as is" from Amazon daily and is subject to change or removal at any time.