A while ago, we published an article on the best used Nikon lenses, this time, we're taking on the Canon side with the best used Canon lenses. This involves a range of different lenses, all of which have something good to offer.
We've picked lenses that are discontinued and those that are still available new but at a high price.
To get you started, here's our list of the best used Canon lenses: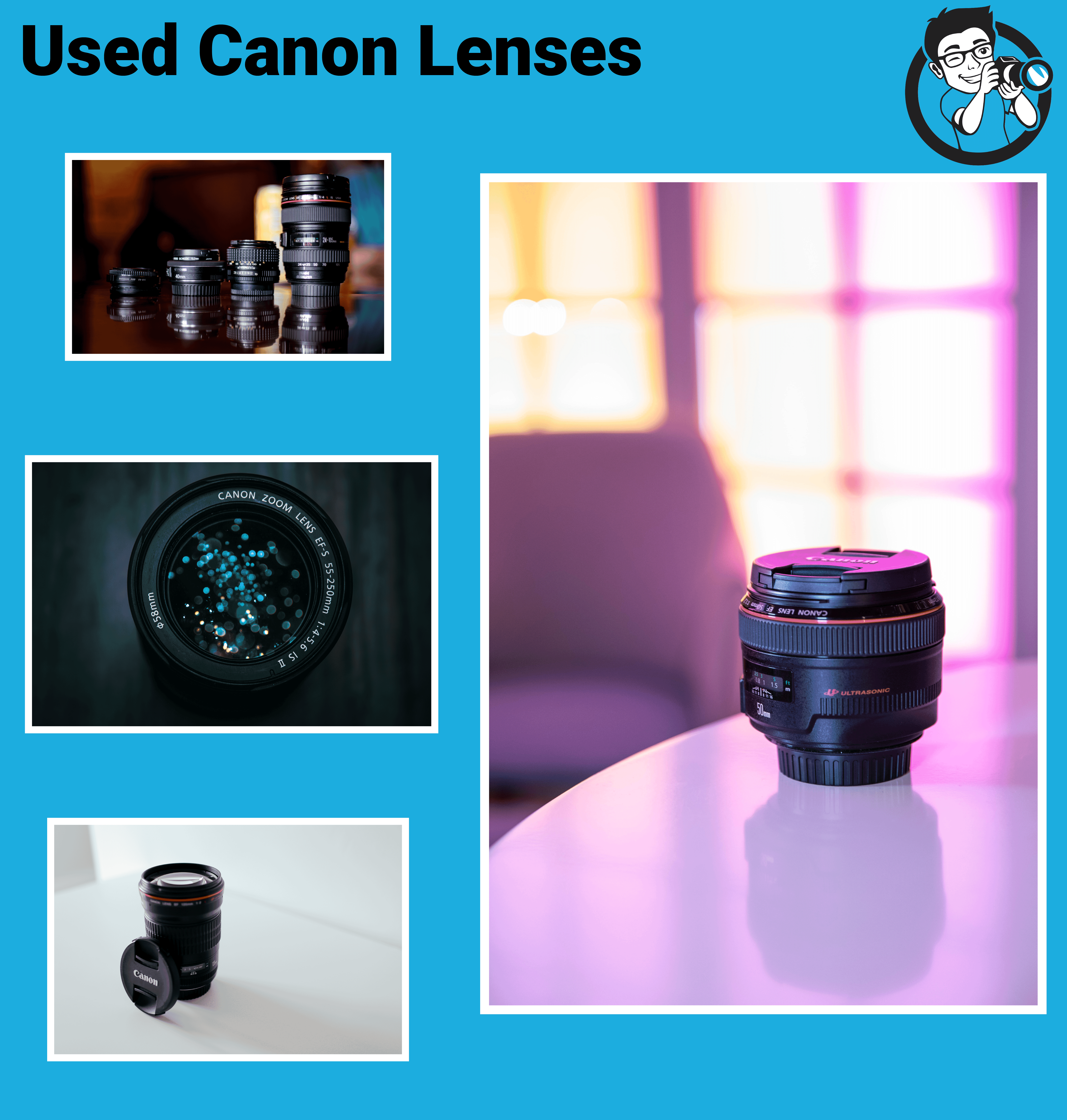 When you buy through links on our site, we may earn a commission at no cost to you. We evaluate products independently. Commissions do not affect our evaluations.
The first used Canon lens we look at is somewhat a staple. It's ideal for portrait photographers, street photographers, and those who love to capture architectural scenes as well as more intimate landscapes.
There have been many variants of this lens, though this one is compatible with the two main Canon DSLR mounts, EF and EF-S.
Though the aperture isn't all that wide, you can still get some decent bokeh with a little bit of work on the subject to background distance. All in all, you will find that this lens provides you with pleasing shots.
2. Canon EF 100-300mm f/5.6L (No more available)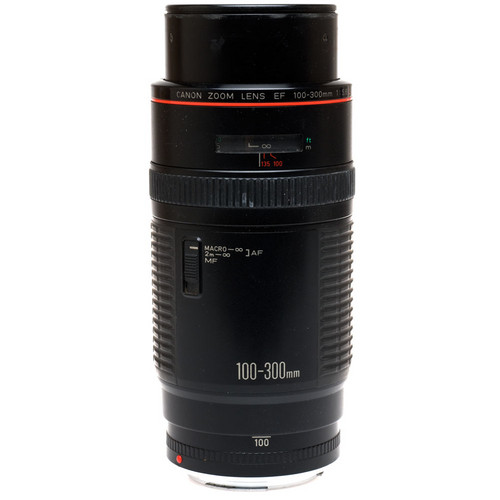 This is another lens with many different models, the L model, which we are talking about is one of three that would be compatible with Canon's current DSLRs.
Canon's L series of lenses are very well made and this lens is no exception. With exceptional performance and build quality. You'll be sure to get some great shots with this lens and it will last you a long time.
The only downside to this lens is that you're not going to get image stabilization, this means you're going to want to be extra careful if you decide to handhold. If we're being honest, you'll most likely need a tripod to get sharp shots with this used Canon lens.
Related Post: The Best Beginner Tripods
Update 9 December 2020: The Canon EF 100-300mm f/5.6L lens is no more available.
3. Canon EF 300mm f/2.8L IS USM (no more available, See Version II)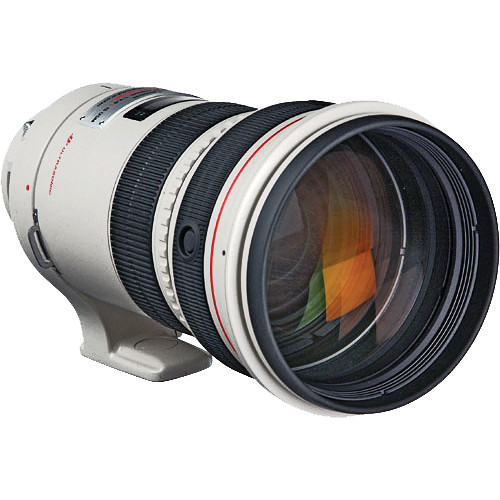 Canon's upgraded 300mm f/2.8L lens is very pricey, but a new lens means one thing, the price of the other lens drops and more used gear becomes available. Sure, the old lens doesn't have the latest technologies, but it is still a good lens. Especially for those looking to get a high-quality birding or wildlife lens.
Both the focal length and aperture of this used Canon lens have been designed with the birders in mind. You'll get some great shots from a comfortable distance, even if you're shooting at high shutter speeds (which you'll need for those fast-moving birds).
In terms of the autofocus performance, this lens has a reliable, smooth AF motor that should get you a good shot relatively quickly. Not only that, if the AF misses focus, you can always manually adjust the focus (without needing to fiddle with the lens).
This lens is no more available. But you can see the the new version, the Canon EF 300mm f/2.8L IS II USM Lens on B&H.
If you're looking for the perfect used landscape lens, this 24mm ultra-wide-angle lens might be just what you are looking for. It is a lens no longer produced by Canon but if you're on a budget, it might be a great option. The main drawback to this lens is the lack of an autofocusing motor.
Quite surprisingly, the build quality of this lens is not on par with some other lenses we see but with the right care, it could still have a long life. With a maximum aperture of f/2.8, you can get some pretty good shots even in lower lighting situations.
If you want a lens that will get you tack-sharp images (with a larger frame), this is one of the best used Canon lenses you can consider.
85mm lenses are staples for portrait photographers, which is why we chose the 85mm as one of our recommended used Canon lenses. Similar to the 300mm lens, a newer model has been released. Even so, this lens is a great purchase!
The aperture of f/1.2 will provide you with stunning, creamy bokeh whilst leaving your subject tack sharp. However, it is worth noting that you will have to make sure to focus correctly as this kind of aperture provides a very narrow margin of error. The overall design of the lens works to reduce any unwanted optical issues.
With all that said, this is definitely a lens that portrait photographers won't want to miss!
Canon EF 85mm f/1.2L USM Lens for Canon SLR Cameras
3.6 x 3.1 x 3.1 inches ; 2 pounds
Widest aperture lens that Canon actually makes
Allowing handholding and action stopping in the darkest conditions
The f/1.8 lens adds value to it
With a large maximum apeture of f/1.2, this is the fastest 85mm telephoto lens in its class
This lens is a rather rare gem. If you can get your hands on one, you won't be disappointed. The lens provides an ideal focal length for street photography though you could push it and use it for environmental portraits and travel photography.
Despite the wider aperture, this lens isn't one for producing bokeh. Yet you still have to manage the shallow depth of field to get your focusing right. But with time, and some skill, this won't be an issue.
There are two drawbacks, but both are easily managed. The first is that there is no image stabilization. However, given the size of the lens, in most cases, this should be fine. The other drawback is that the focusing motor is somewhat noisy. But since this lens isn't designed for scenarios where you need quiet, this also shouldn't be an issue. All in all, this is a great used Canon lens.
---
Disclosure/Disclaimer: As an Amazon Associate, we earn from qualifying purchases. Certain content was provided "as is" from Amazon and is subject to change or removal at any time.