Though serious video editors prefer the convenience and flexibility of a desktop platform, sometimes a laptop is what you would need to get your work done on the fly.
A mobile platform that is also powerful is that best of two world kind of a scenario for video editors on the go. Thus the demand for powerful laptops that can also edit videos.
Before you buy your new laptop, keep in mind a few important parameters when choosing the best video editing laptop for your mobile editing projects:
Speed
One of the primary consideration is the speed of the laptop. Now speed depends on a number of parameters.
First, you need a good processor.
Second you need faster RAMs, and
third, you need a good hard drive.
Core i7 processors are the best in the business when it comes to processors. But you should never underestimate the graphics card. A lot of the processing for video editing is actually done by the graphics card. This frees up working capacity for the processor speeding up rendering work.
Finally, when it comes to memory, more the better.
Additionally, the hard drive should be an SSD.
Related Post: Best Pro Laptops for Photo Editing
Screen Size
Larger the screen size, more is the real estate. More the real estate the higher the chances of being able to see the video editing timeline in full. Higher resolution is evidently better for any type of graphics work. Though, you will never be able to see an image in full size in full resolution, because of the inherent smallness of the screen size and the fact that the resolution is limited.
Speaking of resolution you need a high-resolution display. You need a minimum of full HD. However, with 4K fast becoming standard, a 4K display would be perfect.
Battery Life
Battery life is important. Because video editing is a resource hogging process and if you are going to do this on a mobile platform.
The 7 Best Laptops for Video Editing
1. Dell 15.6″ XPS 15 9550 Multi-Touch Notebook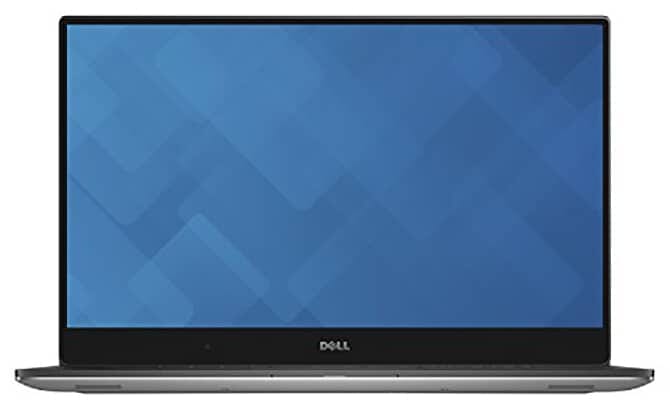 The Dell 15.6″ XPS 15 9550 is built around a 2.6 GHz Intel Core i7-6700HQ Quad-Core processor. It has a total of 16GB DDR4 RAM and 1TB SSD. Only one of the 2 available memory slots are used. So, potentially you can increase the memory to a maximum of 32GB.
The 15.6″ display has a resolution of 3840 x 2160 dots. Dell calls this the Infinity Edge Display. A vast viewing angle of 170˚ ensures that you can see from edge to edge without any ghosting. Plus, the multi-touch capability of the display ensures that you can use it for basic file opening and those sort of needs. It will, however, not be ideal for editing o retouching purposes.
Graphics processor is a dedicated NVIDIA GeForce GTX960M (2GB GDDR5) card. 1 T of SSD drive gives the laptop a lot of storage and the ability to install and run applications at a much faster speed than traditional HDD drives. Thanks to the built-in Turbo Boost Technology the processor can clock a maximum speed of 3.5 GHz.
Related Post: Best Tablets for Taking Photos
2. HP 17.3″ ZBook 17 G3 Mobile Workstation
Speaking of the ultimate mobile workstation for the creative professional, this laptop is close to being the one. Designed to replace the concept of wired to the desktop for the creative professionals, the HP 17.3″ ZBook 17 G3 is a behemoth.
It is powered by a 2.9 GHz Intel Xeon E3-1535M V5 Quad-Core processor and 64GB of 2133 MHz DDR4 ECC RAM, this is an ominous configuration. It could make any video editor go weak in the knees. Add to it 17.3″ UWVA IPS Anti-Glare display and full HD display. Graphics are powered by NVIDIA Quadro M5000 Graphics Card (8GB). There are 2 x 512GB SSD hard drives and a 1TB 7200 rpm HDD.
There are however a few things that we don't like about the laptop. These include the lack of resolution for such a large screen size. At least UHD resolution should have been good. Plus, the screen does not support touch.
Related Post: Best Laptops for Photo Editing
3. ✔ Our Pick: The Apple MacBook Pro 15.4″ with Touch Bar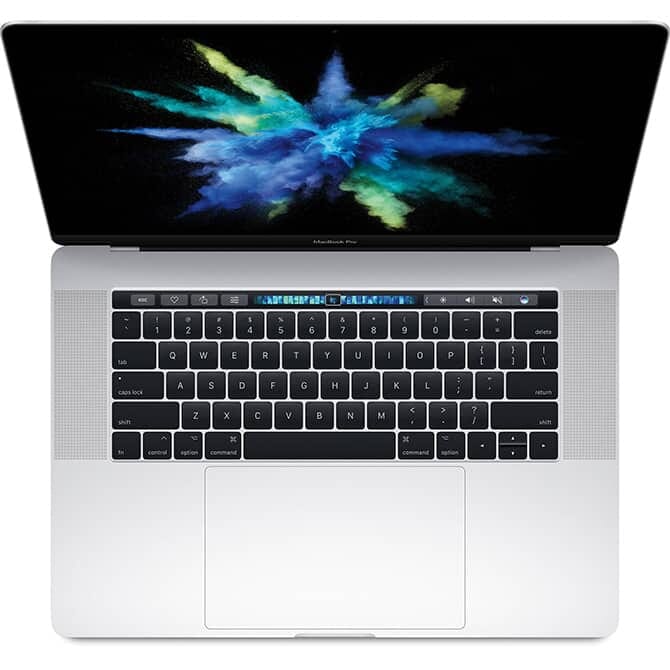 Can't keep a MacBook out of any list that is to do with image or video editing. This list is no exception. The MacBook Pro is a 15.4″ display with a resolution of 2880 x 1800 Retina Display. The larger display will help to check the video timeline a bit better than the HP we discussed above.
The MacBook Pro 15.4″ is powered by a 2.9 GHz Intel Core i7 Quad-Core processor. The processor can be overclocked to a maximum of 3.9GHz. It has 16GB of 2133 MHz RAM and a 512GB SSD. Graphics is powered by AMD Radeon Pro 560 Graphics (4GB GGDR5). No touch screen though.
The MacBook Pro 15.4″ also has the longest battery life among its peers. With 10 hours of battery (which has been tested mainly for browsing) it should come in handy when editing videos. Needless to say, this is one of the best video editing laptop you can buy.
Related Post: The Best Monitors for Video Editing
4. Lenovo 17.3″ ThinkPad P71 Mobile Workstation
Lenovo ThinkPad P71 17.3'' Mobile Workstation Laptop (Intel i7 Quad Core Processor,...
Intel 7th Gen Quad-Core i7-7700HQ 2.80GHz (6M Cache, up to 3.80 GHz) Kaby Lake Processor + NVIDIA Quadro M620M with 2 GB...
17.3" Full HD (FHD 1920x1080) Matte IPS Display, Webcam: 720p Video, Network: 1 x 10/100/1000 Mbps Gigabit Ethernet (RJ-45)
16GB RAM, ThinkPad Precision Backlit Keyboard with NumberPad, Fingerprint Reader
1TB HDD + 512GB Solid State Drive (SSD), Intel Dual Band Wireless-AC (2x2) 8265, Bluetooth 4.1, Expansion Slots:...
Windows 10 Pro 64 (Win 10 Pro), 2 x Thunderbolt 3, 4 x USB 3.0 Type-A, 1 x Docking Connector, 1 x Mini DisplayPort 1.2, 1 x...
This is a newly launched laptop (also known as the Lenovo P71) and has not yet begun to ship.
This large display (17.3″) laptop is powered by a 3.1 GHz Intel Xeon E3-1535M v6 Quad-Core processor and a 16GB ECC DDR4 RAM. The processor can be overclocked up to 4.2 GHz using the Intel Turbo Boost 2.0 technology.
A 512 GB PCIe SSD takes care of internal storage. A fast SSD storage ensures faster boot times and better performance of the applications. Additionally, these drives are immune to knocks and bumps. As they don't have moving parts inside, they have less wear and tear and longer life. Graphics are processed by an NVIDIA Quadro P400M Graphics card (8GB), making the configuration one of the best video editing laptop you can currently buy.
The highlight of the device, however, is the large 17.3″ IPS display with a resolution of 3840 x 2160 dots. This UHD display ensures that even a large video editing timeline can also be easily squeezed in. Of course, the large screen size helps too. The screen covers 90% color gamut and has a viewing angle of 170˚.
Related Post: DJI Spark (The Drone Everyone Can Fly)
5. Lenovo 15.6″ ThinkPad P51 Mobile Workstation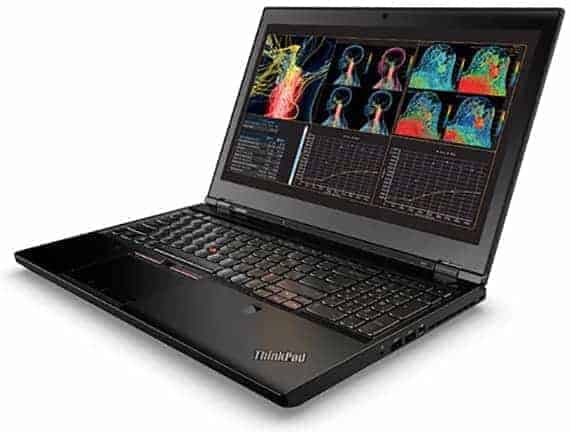 Built around a 2.9GHz Intel Core i7-7820HQ Quad-Core processor, the Lenovo P51 is a downgraded version of the P70 that we discussed above. It sits between the P71 and the P50 and gives one more option for you in case the P70 is over your budget. This is not the best video editing laptop in terms of features but is one of the best when you consider its price.
16GB DDR4 RAM powers the system. There is a 512GB PCIe M.2 SSD which promises fast access to data and applications. Graphics are powered by NVIDIA Quadro M2200M Graphics Card (4GB).
The highlight of the laptop is, however, the 15.6″ IPS display that offers a resolution of 3840 x 2160 (UHD) dots. It has a viewing angle of 170 ˚.
6. ✔ Bestseller: The ASUS ZenBook Pro UX501VW-US71 15.6″ Touchscreen Laptop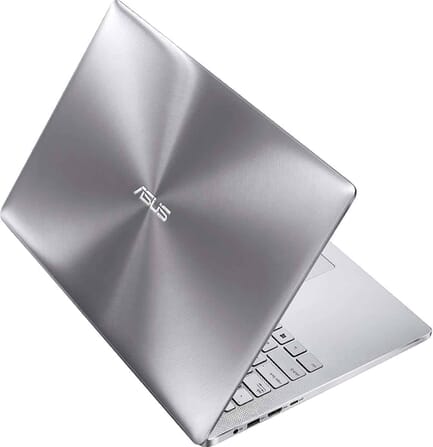 ASUS ZenBook Pro UX501VW-US71 15.6-Inch 4K Touchscreen Laptop (Core i7-6700HQ CPU, 16...
15.6" Touch IPS 4K Ultra­-HD display, 3840 x 2160 resolution
Powerful Intel Skylake Core i7­-6700HQ 2.6 GHz Quad­core CPU (turbo to 3.5GHz). Nvidia GTX960M GPU
512GB SSD with transfer speeds of 1400MB/s and 16GB DDR4 RAM
1x Thunderbolt III (via USB Type­C), 1x Gen 2 USB 3.1 Type­C, 3x USB 3.0, 1x HDMI.Bluetooth 4.0, SDXC reader, 802.11ac...
Weight:2.06 kg with Battery
The Asus ZenBook Pro UX501-US71 is a surprisingly well-built laptop from ASUS and one that is worth a look if you are looking for something in the budget range. This is built around an Intel Skylake Core i7-6700HQ 2.6 GHz Quad-core processor. The processor can be overclocked to a maximum of 3.5 GHz using the Turbo option.
An NVIDIA GTX960M graphics processing unit ensures that the laptop is able to handle resource video rendering processes easily. A 512GB SSD unit constitutes the internal storage of the laptop. To that add 16GB DDR4 RAM that ensures that the unit is able to handle resource-hogging processes much faster.
The 15.6″ IPS display offers an Ultra-HD / 4K display of 3840 x 2160 dots. When it comes to video editing as well as image editing, a larger display with a higher display is a better option compared to full HD display. Even if that full HD resolution is on a large monitor.
Related Post: Best Computers for Video Editing
---
As an Amazon Associate we earn from qualifying purchases. Certain content that appears on PhotoWorkout.com comes from Amazon. This content is provided 'as is' and is subject to change or removal at any time.