What is the best wide angle lens for iPhone photography?
It's a common question. After all, there are many wide angle clip-on options – but no easy way to assess their quality.
And you don't want to purchase a wide angle lens for your iPhone only to find that it gives you terrible shots!
That's why this article is dedicated to determining the absolute best wide angle lenses you can get for your iPhone.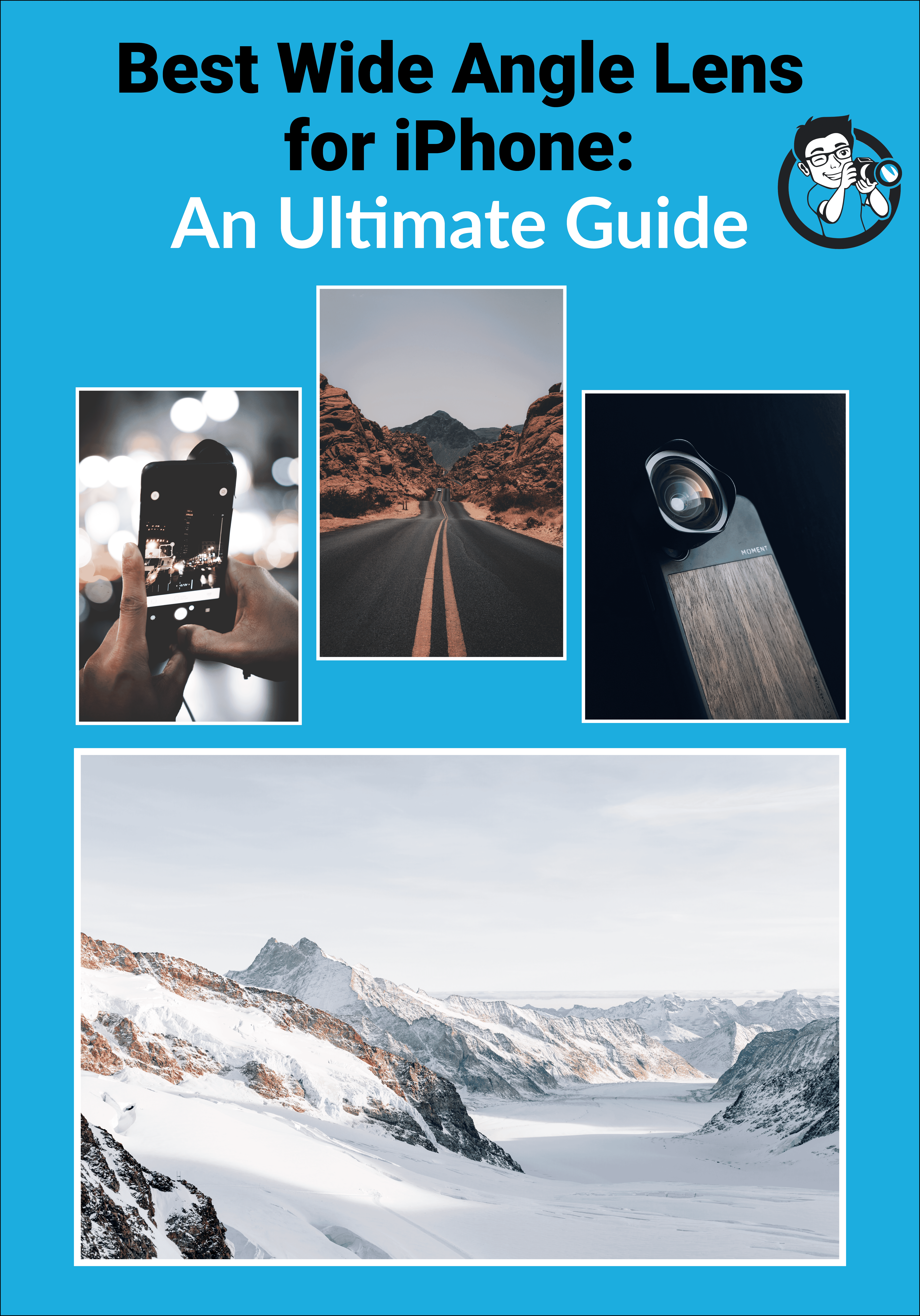 I'm going to give you a rundown of the best iPhone wide angle lenses. The list includes lenses at every price point, so you don't have to worry about your budget; there's something for everyone.
Ultimately, you'll leave knowing which lens is right for you.
When you buy through links on our site, we may earn a commission at no cost to you. We evaluate products independently. Commissions do not affect our evaluations.
The Best Wide Angle Lenses for iPhone: How to Choose
First things first:
When it comes to picking a wide angle lens for your iPhone, you want to pick carefully.
Because there are a few key elements that differ between the iPhone lens options.
Starting with:
Focal Length
Before purchasing an iPhone lens, ask yourself:
What focal length do I want?
The built-in iPhone lenses have a focal length equivalent of around 29mm. That means that you're able to get shots that are decently wide, but nothing to write home about.
(The smaller the focal length, the wider the lens; 25mm is wider than 29mm, 10mm is wider than 20mm, etc.)
So if you want to take significantly wider shots, shots that capture a whole scene, you should get a lens that gives you a 20mm field of view at the very least.
The final decision really depends on your needs. If you want to capture sweeping landscapes, the kind that you see professionals shooting in magazines, you'll want to find something in the area of 10mm to 15mm. These are the ultra-wide focal lengths, and it's the ultra-wide look that gives your viewers the feeling that they can step into the scene.
On the other hand, if you'd prefer to shoot architecture or street photography, I recommend something between 15mm and 20mm. This will give you a uniquely wide perspective without resulting in unpleasant distortion.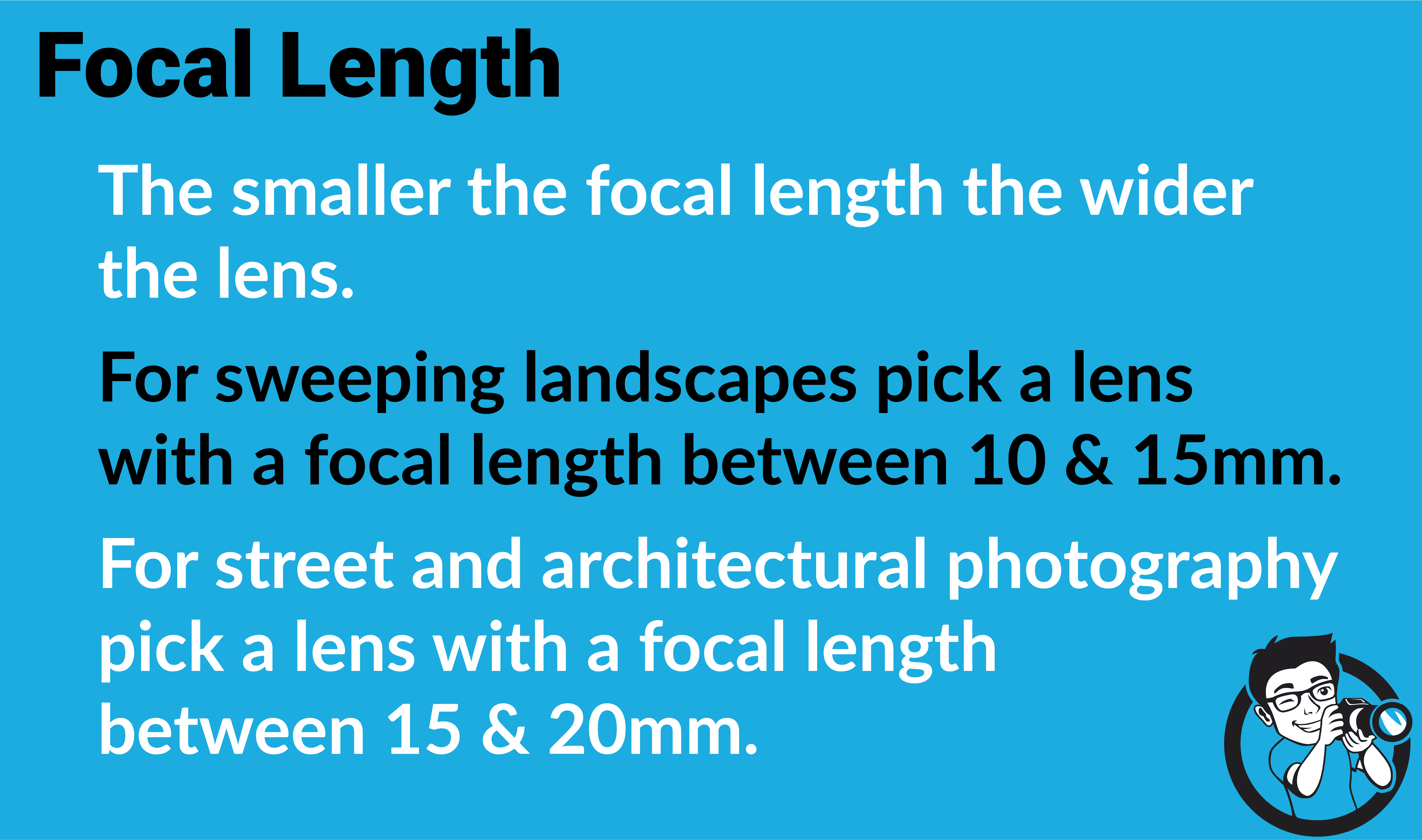 Note that some iPhones, such as the iPhone XS, X, 11 Pro, 8 Plus, and 7 Plus, have a built-in telephoto lens. This lens has a focal length of around 56mm, which means that you cannot use it for wide angle photography.
iPhone Compatibility
One thing you should always check before purchasing an iPhone clip-on lens:
Whether it's compatible with your smartphone.
iPhone designs differ from model to model, so external lenses for the iPhone 11 Pro may not fit on the iPhone 7. That's why you have to be careful–and purchase the right lens for your iPhone model.
Optical Quality
Optical quality varies from wide angle lens to wide angle lens. And yet good optics will help you get amazing photos, while poor optics will result in consistently blurry images (maybe even with vignetting and color fringing).
That's why you have to pay careful attention to the optical quality of different iPhone lenses. The best iPhone lenses are very sharp, especially in the center of the frame. They may become softer at the corners, but that's an area the viewer is less likely to focus on.
The best iPhone lenses should have minimal color fringing (also known as chromatic aberration), minimal vignetting (i.e., darkness at the corners), and minimal distortion (where the image looks unnatural due to the curving of straight lines).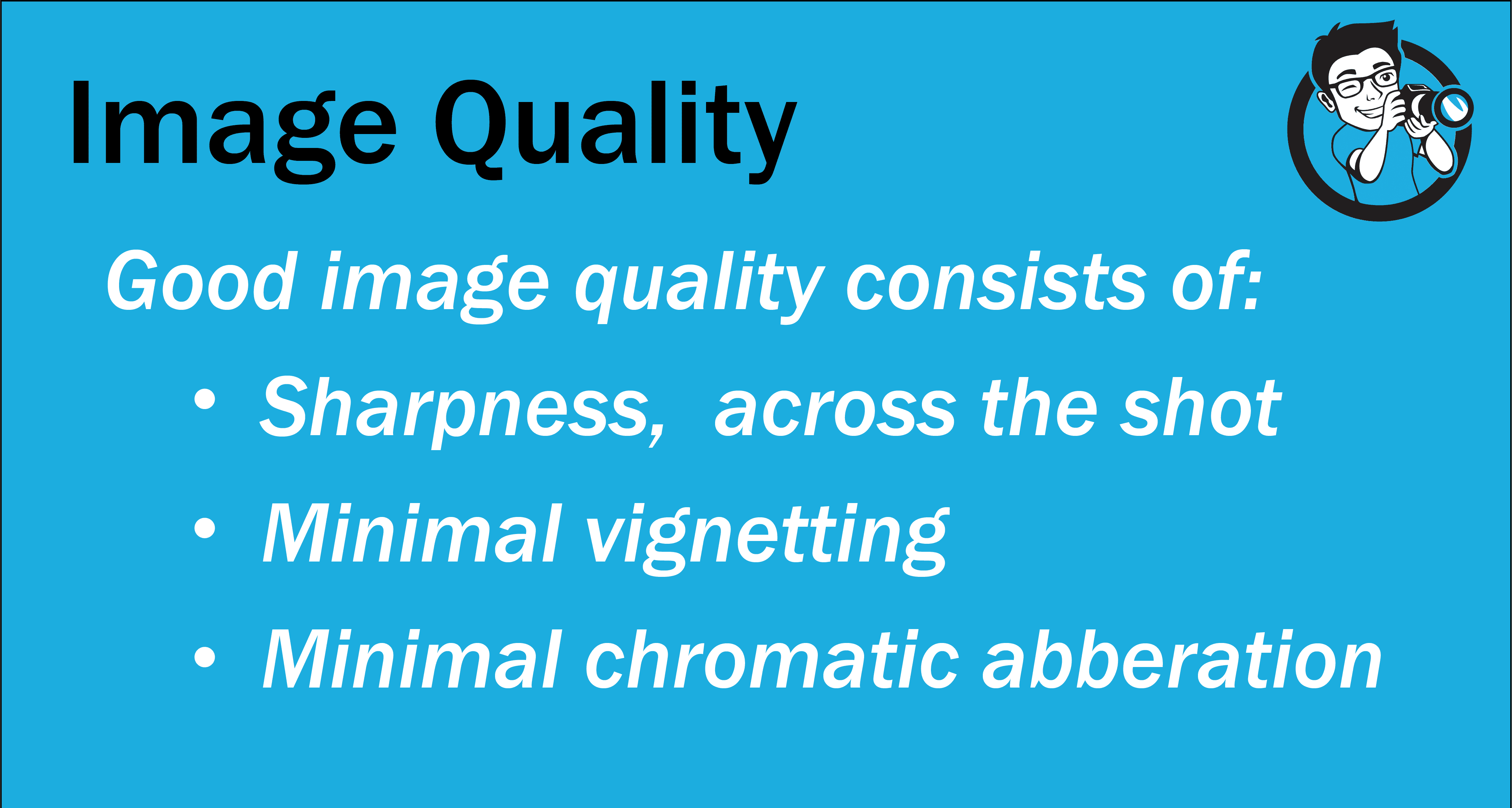 Related Post: The Ultimate Guide to Sharp Smartphone Photography
Price
One last thing you'll always have to consider when purchasing an iPhone wide angle:
Price.
Fortunately, there are some budget wide angle iPhone lenses that perform decently well, and you can pick them up for less than $40 USD.
For the more serious iPhone shooters, you may want to consider lenses with the absolute best performance. These cost over double that of the budget wide angles, but will deliver enhanced image quality.
The Best Wide Angle Lens for iPhone: Our Picks
Now that you understand how to choose the perfect wide angle lens for your needs, let's take a look at your options:
The Moment 18mm wide angle lens is the most expensive pick on this list, but for good reason: Moment is a smartphone lens manufacturer with an excellent track record, and their lenses are used by the best of the best.
The Moment wide lens for iPhones features an 18mm focal length. This puts it in the area of moderately wide; it'll certainly get you a wider field of view than your standard 29mm iPhone lens, but it won't get you that sweeping look offered by lenses in the 10-15mm range.
I'd recommend using the Moment wide lens for general landscape photography, as well as for interior photography; the 18mm focal length will help you capture entire rooms in your shots.
The optics on the Moment wide lens are simply stellar: The 18mm lens gives you crisp, clear details, and produces negligible distortion, fringing, and vignetting.
But is the Moment wide lens worth its relatively hefty price tag?
That depends on your needs. If you want the absolute best optical quality out there, then the Moment wide lens is the way to go. But if you're looking for a compromise between optics and price, I recommend you look elsewhere on this list.
One final thing to note: The Moment lens works with all iPhones (as well as the Google Pixel series, the OnePlus series, and the Samsung Galaxy series). However, to use a Moment lens, you'll need to purchase the Moment iPhone case, which is not included when purchasing the individual Moment wide lens.
Related Post: Light and Exposure in Smartphone Photography: A Complete Guide
The AiKEGlobal 4 in 1 iPhone kit packs a lot of gear for a budget price, and that's what makes it so appealing.
So what's in the AiKEGlobal 4 in 1 bag?
First, the AiKEGlobal 4 in 1 includes a super wide angle lens (offering a 120-degree field of view). This lens is perfect for landscape photography and wide street photography; with it, you can capture beach sunsets or gorgeous shots of tall buildings.
Image quality on the wide angle lens is great, especially for the price. The center of the image is crisp, so much so that it's hard to tell you took the images with a smartphone. Distortion and vignetting is negligible.
The kit also includes a fisheye lens promising a 198-degree field of view. While fisheye lenses aren't a favorite of conventional landscape and architecture photographers, photographers that don't mind a quirky look will appreciate the power of this fisheye.
The AiKEGlobal 4 in 1 kit also includes a 14x telephoto lens and a 20x macro lens, both of which are fun additions, but don't offer any wide angle capabilities.
To sum up:
If you're looking for a budget wide angle lens that delivers beautiful images, it's tough to go wrong with the AiKEGlobal 4 in 1 kit. It's cheap, it offers a lot, and optical quality is great for the price.
The Xenvo Pro Lens Kit is a versatile set of lenses, including both a macro and a wide angle lens for iPhone.
The wide angle lens gives a 0.45x field of view, so you're able to grab those wide shots of buildings, interiors, and street scenes that the iPhone struggles to capture with its standard lens.
And the optical quality is strong: The Xenvo wide angle is sharp and does a great job of capturing details. It also exhibits little to no vignetting, which results in more professional images. Plus, the lens is designed to reduce distortion, making the Xenvo wide angle an excellent option for architectural photography.
Note that the Xenvo kit clips on to any iPhone, from the iPhone 6 all the way up to the iPhone 11 Pro. You can also use it on your Samsung Galaxy, your Google Pixel, or even your Huawei smartphones.
How's that for versatility?
One last selling point: The price on the Xenvo is reasonable, especially for the quality. You can pick it up for under $50 USD from most retailers, making it the perfect option for any iPhone photographer's wide angle kit.
Xenvo Pro Lens Kit for iPhone and Android, Macro and Wide Angle Lens with LED Light and Travel Case
✔ COMPATIBLE WITH ALL SMARTPHONES, TABLETS, and LAPTOPS including ALL iPhone models, Samsung Galaxy and Note, Google Pixel,...
✔ TRUVIEW 0.45x WIDE ANGLE LENS - CAPTURE 45% MORE PICTURE WITH EVERY SNAP: Shoot stunning photos of people, pets, travel...
✔ CLARUS 15x MACRO LENS - MARVEL YOUR SENSES. MAGNIFY NEARBY SUBJECTS FOR BREATHTAKING, SUPER CLOSE-UP PHOTOS: Capture all...
✔ GLOWCLIP RECHARGEABLE LED FILL LIGHT - The GlowClip LED light clips ANYWHERE on your phone to instantly illuminate your...
✔ QUICK-RELEASE LANYARD AND TRAVEL CASE - TRANSPORT AND PROTECT YOUR LENS KIT: Perfect for taking your Xenvo lenses with...
Related Post: Smartphone Photography Composition Guide
The Olloclip 3-in-1 lens kit is a classic offering from a company that makes only smartphone accessories. Olloclip has been a leading iPhone lens manufacturer for years, and the Olloclip 3-in-1 is used by a number of professional photographers to capture beautiful iPhone photos.
Now, the Olloclip 3-in-1 actually includes 3 lenses: a fisheye lens, a super wide lens, and a macro lens. While the macro lens doesn't offer much for a wide angle shooter, both the fisheye and the super wide lens are perfect for landscape photographers who want to capture every detail of the scene before them.
The super wide lens features a 120-degree field of view; it's perfect for incorporating elements in your photos that you just can't include at a standard wide focal length, such as the tops of buildings or beautiful flowers in a landscape foreground.
And the fisheye lens will also be appreciated by more creative iPhone photographers. It features a 180-degree field of view, so you can capture entire scenes with little effort. And the Olloclip fisheye lens embraces distortion, giving you wide angle images that are heavily curved. With it, you can capture all sorts of interesting effects, no matter your subject.
As for image quality, Olloclip does a good job, especially with the fisheye lens; it's fairly sharp at the center and remains sharp into the corners. The wide angle lens is somewhat sharp at the center, though the corners do display some softness and color fringing. You'll also have to get used to a bit of distortion and vignetting at the edges.
All in all, the Olloclip 3-in-1 is a good option for more serious iPhone photographers, especially those who will appreciate the more creative effects that a fisheye lens can bring.
Note that you'll need to purchase an Olloclip set that's right for your iPhone, as Olloclip makes different lenses for different models.
The AnazaLea is a budget lens kit for iPhone photographers, offering both a wide angle and a macro lens.
But don't let the price fool you, because AnazaLea knows how to create good optics.
The wide angle lens is a 0.45x piece of glass, which allows you to significantly expand the field of view on your iPhone. With the AnazaLea wide angle, you'll be able to get images that you've never managed to grab before (e.g., ultra-wide images that capture entire interiors).
Image quality is decent, especially for the price, and the AnazaLea features limited vignetting. Some users report trouble focusing with the wide angle lens–where parts of the image are blurred–but others indicate that the lens performs flawlessly.
The AnazaLea wide angle works on most iPhones, including the iPhone XS, iPhone XR, iPhone X, iPhone 8 Plus, iPhone 8, and the iPhone 7. You can also use this lens with Samsung Galaxy phones, as well as the Google Pixel series.
Here's the bottom line:
If you're on a budget and need a great first wide angle lens, the AnazaLea is a great choice.
Related Post: The 9 Best Post-Processing Apps for Smartphone Photography
Getting the Best Wide Angle Lens for iPhone
Selecting the perfect wide angle lens is tough–but you should now have a sense of the best wide angle lens for your needs.
Related Post: 3 Must-Have Smartphone Apps: VSCO, Snapseed, and Lightroom Mobile
Whether you're on a budget or looking for the highest-quality optics money can buy, there's a lens on this list for you.
So go and get your new wide angle lens.
And start taking some beautiful photos!
What is the best wide angle lens for iPhones?
The best wide angle lens for iPhones is the Moment wide lens, which offers an effective 18mm focal length and is perfect for capturing interior shots and landscape photos. Image quality is very strong. Note that you must purchase the Moment case in order to mount the lens to your iPhone.
What is the best budget wide angle lens for iPhones?
I recommend the AiKEGlobal 4 in 1 iPhone kit. It comes with a super wide angle lens and a fisheye lens; the fisheye lens is perfect for more creative wide angle photography, and the super wide angle lens features good image quality at an amazing price.
Can you capture beautiful wide angle photos with an iPhone?
You absolutely can! While iPhones don't offer image quality on par with that of modern DSLRs, you can still get strong images using a smartphone.
Why should I get a wide angle lens for my iPhone?
You should get a wide angle lens for your iPhone if you want to capture a wider field of view than what your iPhone currently allows. If you're often shooting and you think to yourself, "I wish I could fit more in the scene," then a wide angle lens is a great choice.
What is the best wide angle lens for smartphones?
The best wide angle lens for smartphones is the Moment wide lens. It'll allow you to capture scenes much wider than you could previously shoot with an iPhone, and it'll also provide a wide field of view on a Google Pixel.
---
As an Amazon Associate, we earn from qualifying purchases. Certain content was provided "as is" from Amazon daily and is subject to change or removal at any time.