If you're looking to upgrade to a DSLR or simply purchase your first camera dealing with all the technical jargon and knowing which camera will be best for your needs can be a tricky choice. To add to that, there are several models that all seem so similar! In this article, we give you an in-depth run-down of the Canon T6 vs T7 to hopefully give you a better idea of which camera is right for you!
When you buy through links on our site, we may earn a commission at no cost to you. We evaluate products independently. Commissions do not affect our evaluations.
Technical Differences Between the Canon T6 vs T7
| | | |
| --- | --- | --- |
| | Canon T6 | Canon T7 |
| Megapixels | 18 Megapixels | 24.1 Megapixels |
| Maximum Resolution | 5184 x 3456 | 6000 x 4000 |
| Bit Depth | 14-Bit | 14-Bit |
| ISO | 100 – 6400 (100 – 12800 Extended) | 100-6400 (Extended 100-12800) |
| Max Shutter Speed | 1/4000 sec | 1/4000 sec |
| Exposure Compensation | -5 to +5 EV (1/3, 1/2 EV Steps) | -5 to +5 EV (1/3, 1/2 EV Steps) |
| Metering Range | 1 to 20 EV | 1 to 20 EV |
| Continuous Shooting | 3 fps | 3 fps |
| Video Resolution | Full HD (At maximum 29.97p) | Full HD (At maximum 29.97p) |
| Recording Limit | 29 mins 59 seconds | 29 mins 59 seconds |
| Built-in Mic Type | Stereo Mic | Stereo Mic |
| Audio Format | Linear PCM | Linear PCM |
| AF Points | 9 AF points | 9 AF points |
| Cross-type AF Points | 1 | 1 |
| Monitor Type | Fixed 3-inches | Fixed 3-inches |
| Monitor resolution | 920,000 dots | 920,000 dots |
Sensor Resolution
The only real fight between the Canon T6 vs T7 is in the sensor department. We know that with all other conditions remaining the same higher number of pixels does increase in the resolution of the camera. And in this case as well the T7 with its 24.1-megapixel sensor scores over the T6 which has only an 18-megapixel sensor. This will definitely help users wielding the T7 to shoot much higher resolution images. Plus, the higher resolution gives you some amount of space to crop your photos during post-processing whilst retaining a decent amount of quality.
Result – T7 wins
All-Round Suitability for Shooting Photos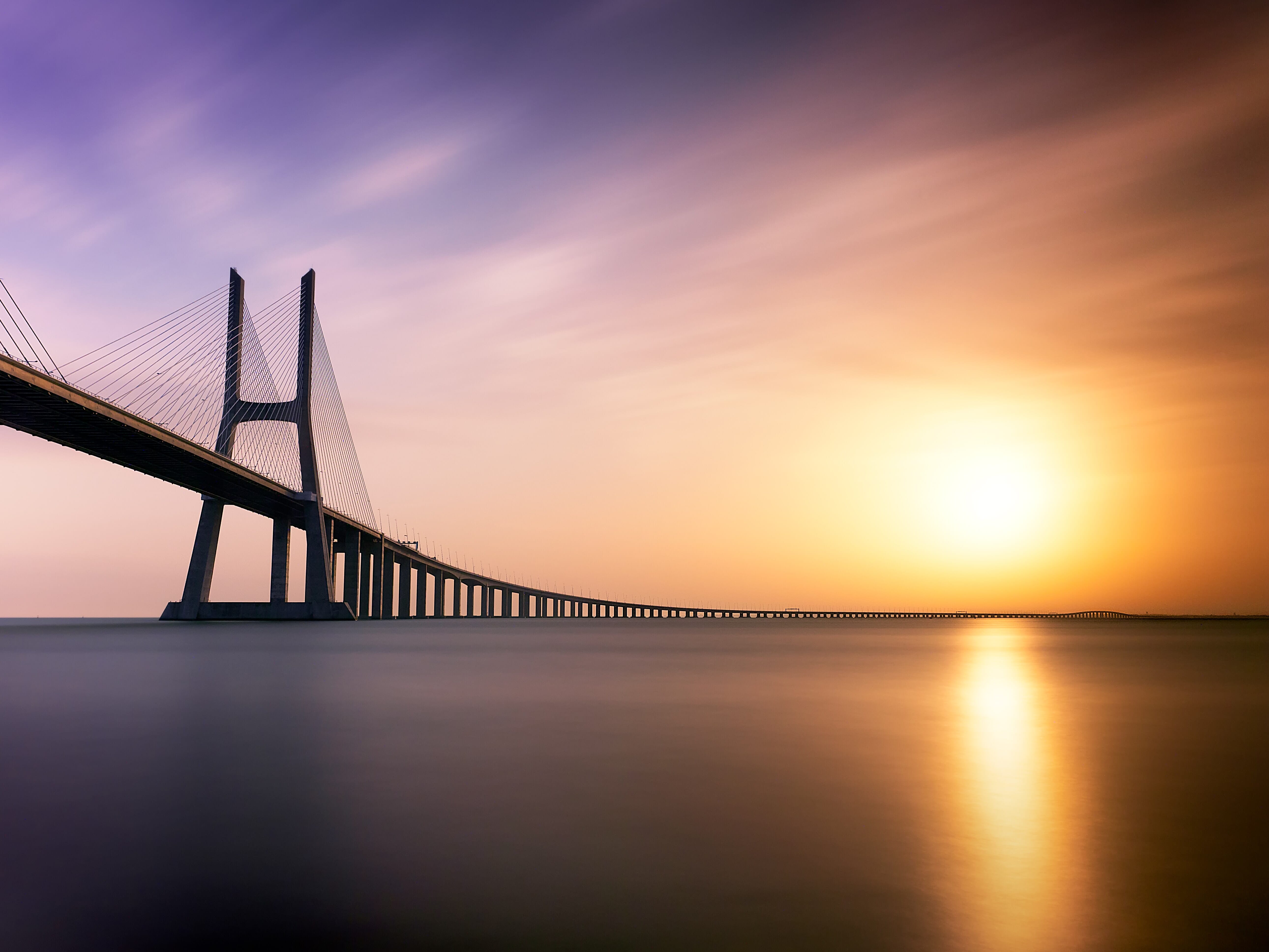 Both the T6 and the T7 are entry-level cameras. Both cameras are very capable and offer a lot of features and functionalities for someone who might be migrating from a point and shoot or even a smartphone.
For starters, both these cameras have a large sensor and they offer a lot of resolution. For people making the switch to a DSLR, the quality of images produced will be significantly better than results from previous devices. You should also see an increase in performance when it comes to night shooting. The larger sensor should provide you with images that have significantly less noise and increased clarity. Sure, it's not going to get you perfect shots (finding a camera that will is virtually impossible) but they definitely will be better!
One important thing to note is that the crop-sensor is going to give your lenses a crop-factor, meaning shorter focal length lenses will, in fact, render images with a longer effective focal length. With Canon crop sensors, the crop factor is 1.6x. This means that a 70mm lens will actually offer a focal length of a 122mm lens mounted to a full-frame camera sensor.
Result – Tie
Use of Controls
The layout of buttons on the Canon T6 and T7 is virtually identical. In this regard, the cameras are as easy to use as each other. If you're on the fence between a Canon or Nikon entry-level camera, the design of Canon's controls is much easier to use. There are a greater number of dedicated controls on the Canon body than the Nikon body. This means it is much easier to learn where buttons are and what they do, rather than learning a range of button combos.
If ease-of-use is important to you in your first entry-level DSLR, either of the Canon entry-level cameras is sure to be a good choice!
Result – Tie
Auto-focus Points
Autofocus points help in achieving fast and reliable focusing bringing the camera's phase-detection sensors in to play. The more sensor points and the wider the scatter across the frame, the faster your camera is likely to lock focus and the better it is likely to perform with subjects at a greater distance or off the center of the frame.
There is nothing to differentiate between the Canon T6 vs T7. Both cameras use a tried and tested 9 point auto-focusing system. The system is reliable in the sense AF lock is fast and accurate more often than not. There is one center cross-type AF point. Cross-type AF points are great for locking focus in low contrast situations.
Result – Tie
Viewfinder and Live-View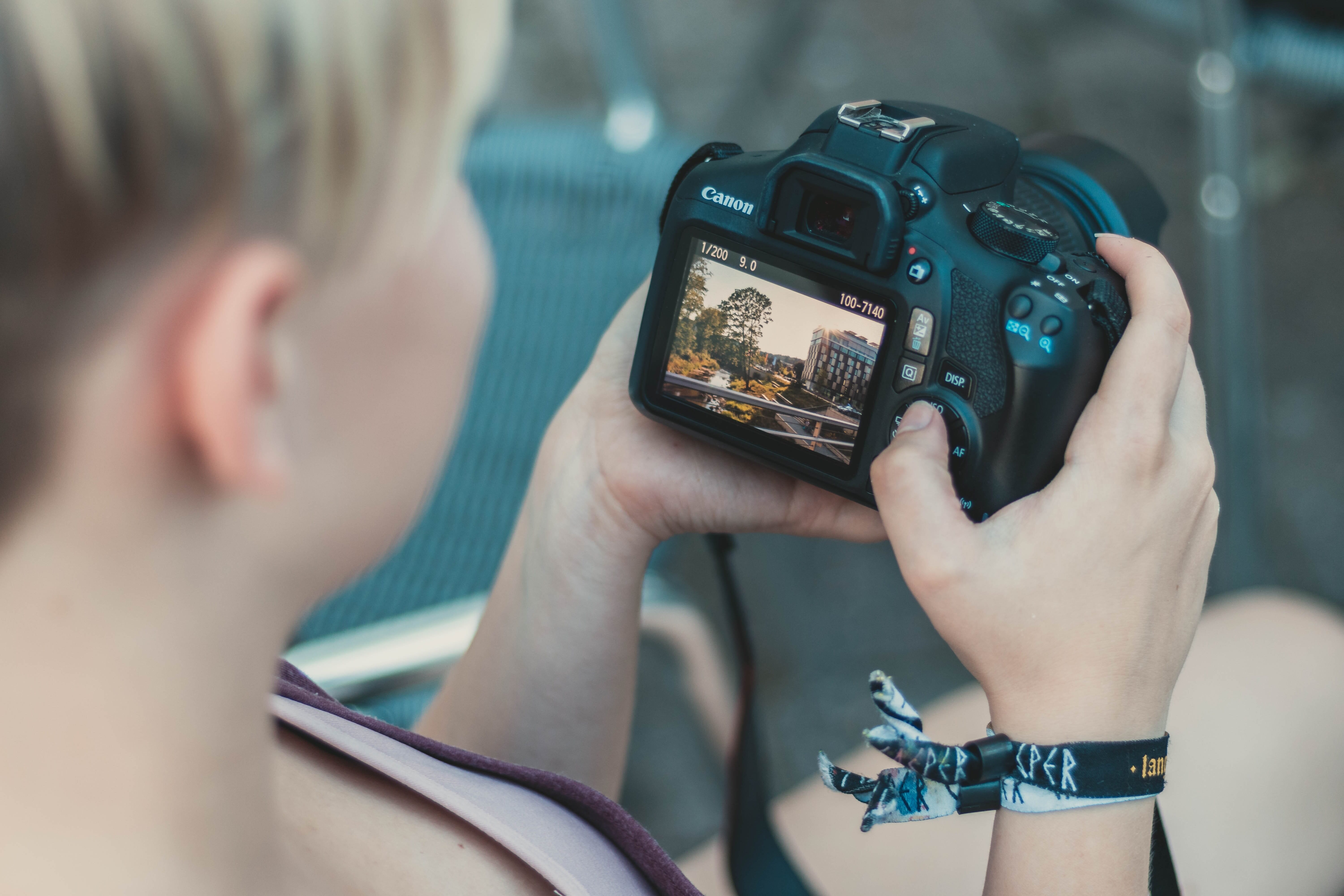 Looking through the viewfinder, you are only going to see 95% of what the lens sees. That can be pretty disconcerting when you consider that there might be elements just around the vicinity of whatever you are trying to photograph. Unless you are very good with judging how much space to leave out around your subject or around your composition, chances are that you are going to find some unwanted elements cropping up in the image when you review them on your computer.
In that sense, both the T6 and the T7 have the same properties. As a photographer, neither camera will give you an advantage. If you are looking through the viewfinder you will have to keep taking your eye off of it and check for anything around the frame.
The alternative would be that you switch to live-view and start composing via the rear LCD screen. This will give you full coverage but at a cost. The auto-focusing performance drops, significantly. If you're planning on focusing manually, this is a great way of ensuring you get perfectly composed pictures straight out of the camera. But for auto-focus users, it might be worth working with the image for a few extra minutes in some post-processing software rather than relying on a slow auto-focus mechanism.
Result – Tie
Video Shooting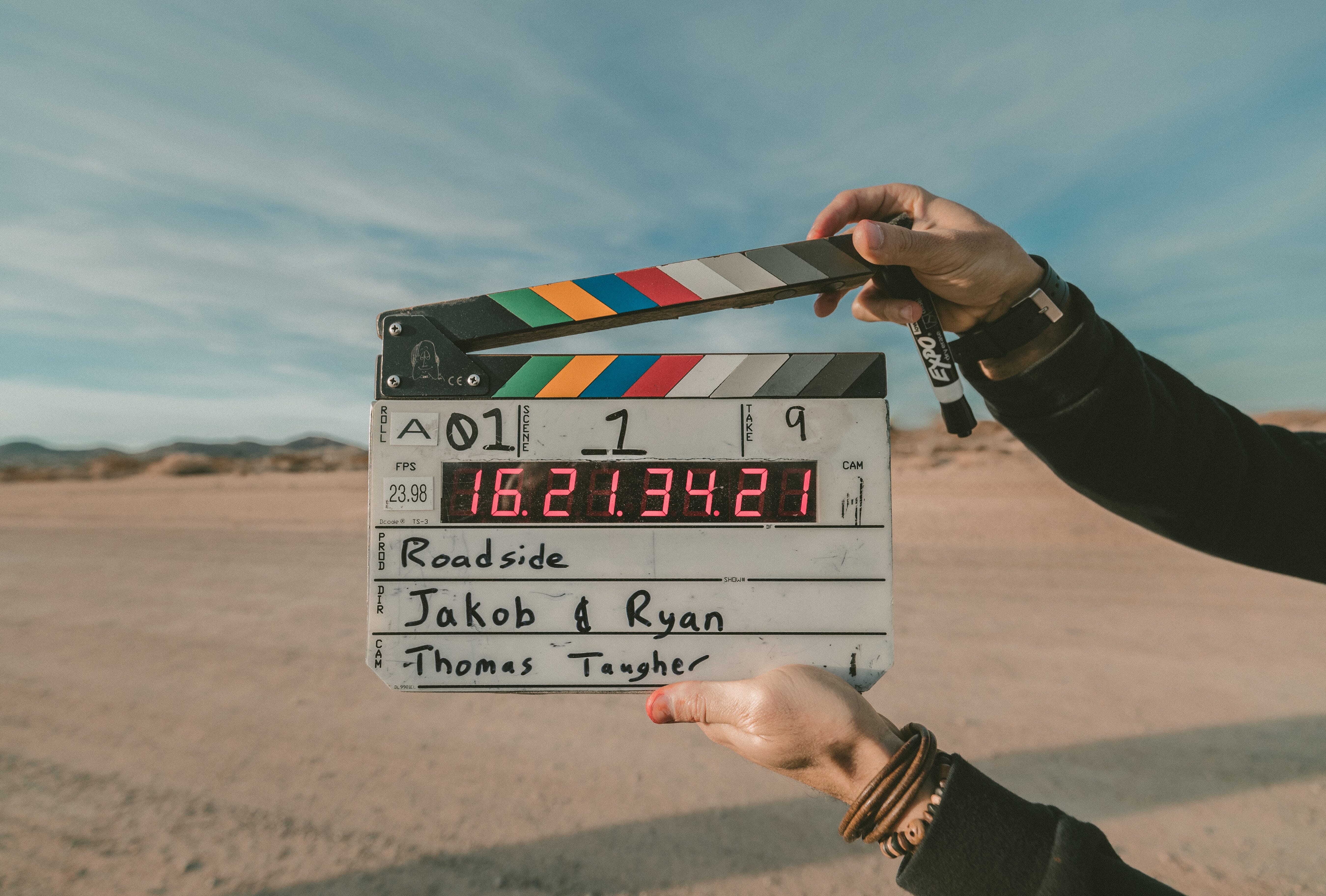 Video shooting is an integral aspect of any DSLR camera these days. And if your DSLR is an entry-level one, that feature becomes even more important. We say this because if you're making a switch from a smartphone or point and shoot camera, you likely relied on your device for photos and videos. An entry-level DSLR shouldn't compromise on that feature.
Both the T6 and the T7 shoot full HD videos at a maximum of 29.97p. Both cameras have a built-in stereo mic and record Linear PCM audio with the videos. For people who enjoy casual video-shooting, these specs should be more than enough for your needs!
Result – Tie
Continuous Shooting Speed
When it comes to the Canon T6 vs T7, the continuous shooting speed is another standard that really doesn't differ between the two cameras. Both offer 3fps. What this means is that the cameras aren't really designed for capturing fast-moving subjects. You can take shots of people walking, but anything faster and you'll struggle to get clear images.
The thing about continuous shooting speed is that it is not only about how many frames that your camera can fire in a second. It is also about how you can work around the limitations of your camera. That includes frames per second, buffer and also the kind of memory card that you choose. With smaller, careful bursts, allowing more time to the camera to record the images which it has already captured, and using a memory card that has a faster write speed allows you to squeeze more out of every parameter of your camera.
Notwithstanding, if you are looking to shoot fast action or sports or want to do birding, you would be better off with a higher-end camera with a higher frame rate.
Result – Tie
Connectivity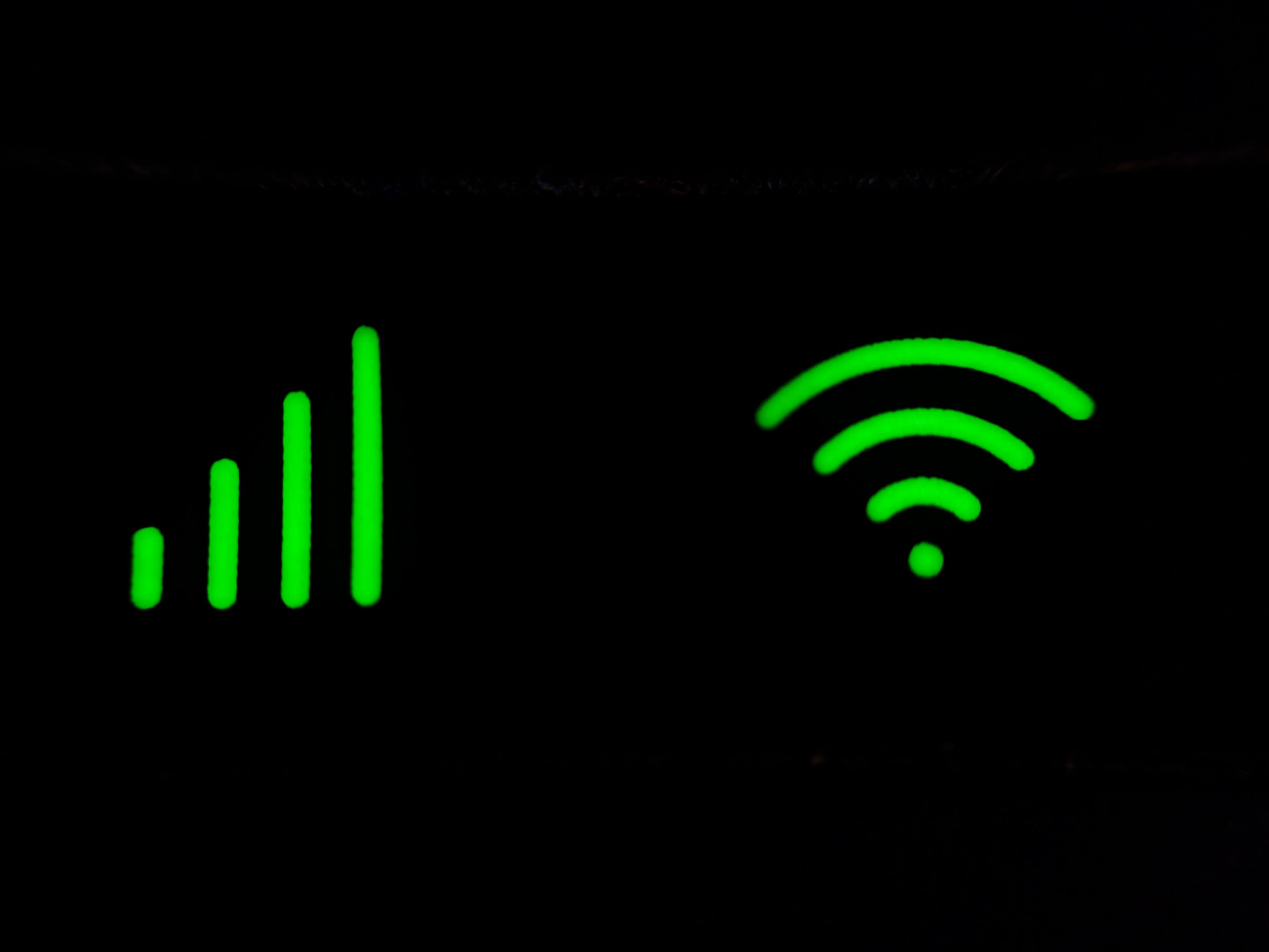 Both the Canon T6 and T7 comes with built-in Wi-Fi and NFC connectivity. So, sharing images and videos with a compatible smartphone or tablet is that much easier. As is pairing the camera with other devices.
You can also control the camera using the Camera Connect App from your mobile or tablet once you are connected via WiFi.
Result – Tie
Rear LCD Screen
Both cameras have a rear LCD screen offering a resolution of 920,000 dots. This is an ample resolution for quick checks out in the field.
Related Article: Best Cameras for Vlogging
Unfortunately, there is little more on offer here. The screens are not touch-screens which means you can't touch to focus in live-view. Another limitation in regards to live-view is the fact the screen is fixed. Unlike other cameras, you cannot move the display to different viewing angles. If you want to take selfies or record vlogs, this can be a serious drawback. You'll also find it limiting when trying to shoot at difficult angles whilst using live-view.
Result – Tie
Weather Sealing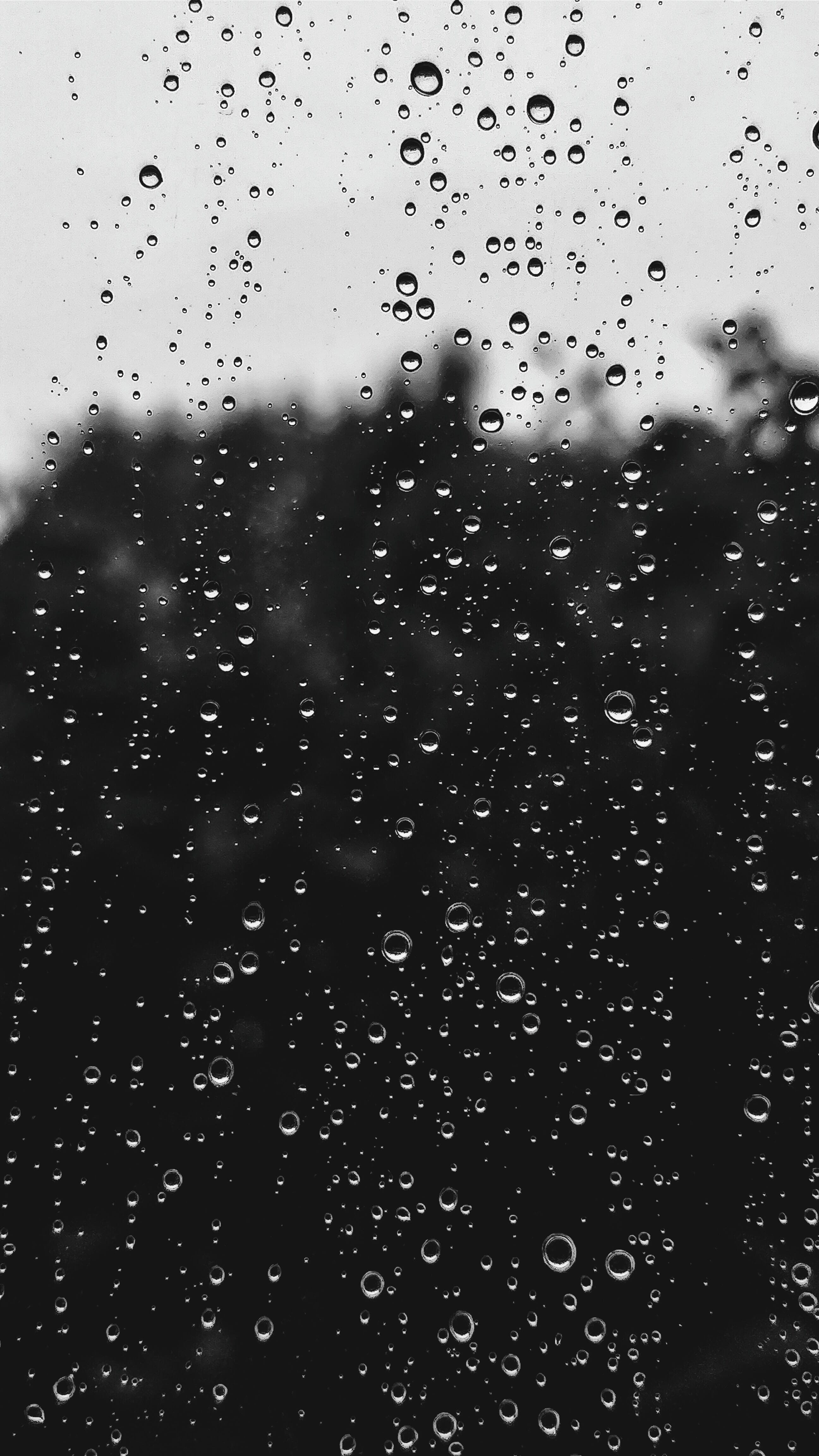 Being entry-level cameras, both the T6 and the T7 do not come with any kind of weather sealing. If you want to carry either of these two cameras outdoors make sure that you take proper precautions. These involve carrying waterproof covers for your camera and always checking the weather before you head out. If you anticipate heavy rainfall, we wouldn't recommend taking your camera out.
Result – Tie
Conclusion
The T6 and the T7 retail at the same price point with the same basic and extended kit lenses. There are basically no differences between the Canon T6 vs T7. Both in terms of features, handling, and ergonomics. The only difference is the resolution of the sensor in the T7. Which is 24.1 megapixels as compared to only 18 megapixels offered by the T6. Therefore with everything else being the same, it makes little sense to settle for the lower resolution camera.
It's a small win, but the T7 takes the win with its higher resolution.