Even though we're reviewing CanvasChamp photo prints today, if you frequent PhotoWorkout, you'll know this isn't my first time checking out CanvasChamp.
Over the past several months, I've taken a look at everything from throw pillows to specialty metal prints.
But get this…
What you may not know from my previous experiences, is that CanvasChamp also offers traditional paper photo prints and framing services.
I know what you're thinking.
Why would a person bother ordering anything other than a canvas from CanvasChamp?
Despite the implication of the name, I've come to find the company has a little more to offer than what initially meets the eye. And, while there are areas in which the company could improve, I've had generally positive interactions with them.
So, why not give CanvasChamp photo prints a shot, too?
Unlike canvas, which is a bit more specialized, there are dozens and dozens of on-demand photo printers out there. My question diving in wasn't whether or not CanvasChamp could pull off printing a run-of-the-mill photo.
I had a more important question than that…
I wanted to find out where CanvasChamp framed photo prints stand in a sea of competition.
My CanvasChamp Experience
CanvasChamp Framed Photo Prints Review
Speed of Delivery

Print Quality

Framing and Hanging Options

Price

Website Usability
Summary
Overall CanvasChamp did a good job and their (framed) photo prints, frames, and hanging accessories are worth the money. The shipping speed this time was surprisingly good. Only the website usability and the price for the matted print needs some improvement.
I won't spend much time going over the process of placing my order. I've already spent time discussing CanvasChamp's user interface and general web experience in previous CanasChamp reviews.
Here's the deal:
The site is still clunky, even after my third purchase with the company. Selecting simple options and navigating the editing wizard was painful.
Calling all CanvasChamp reps…
Maybe you could put in a good word to your web developers about making some serious adjustments to your overall web presence. Whadda ya say?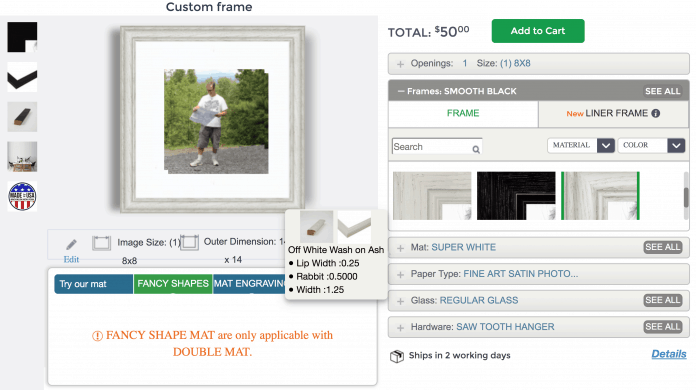 Luckily, the interface was my biggest complaint.
I was worried about facing some of the same issues I've encountered with CanvasChamp in the past.
Historically, I've had some major pains with orders getting backed up when purchasing through CanvasChamp. Since the company is primarily based in India, shipping to a foreign country likely took a little bit of time and effort.
I'm not sure if the print went through a different production process than my previous purchases or if CanvasChamp has made some changes elsewhere since my last order. But, I'm happy to report the process of ordering CanvasChamp Photo prints was much faster!
Like, almost twice as fast. Whoa!
positive experience
Whatever the case, this order of CanvasChamp photo prints has been my most positive experience with the service yet.
It seems they were able to expedite the production of their paper print. In fact, it took less than a week to arrive at my doorstep! Since I was prepared to wait at least 12-14 days for my order, its early arrival was a welcome surprise.
Woohoo!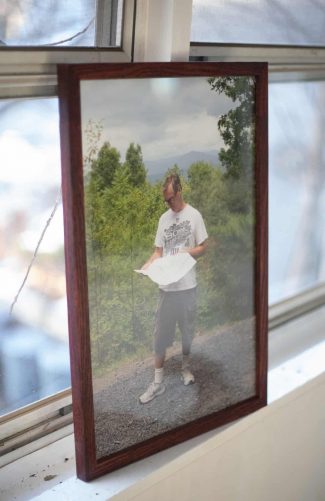 Unboxing My CanvasChamp Photo Print
Drumroll, please!
When I opened up the box and took out my print, I was impressed.
Even though I chose a somewhat goofy (but endearing) portrait of my father, the neat presentation they provided elevated it to a professional level.
With previous prints, I faced a few issues with a slight graininess and a general lack of clarity. But not this time.
Uh uh. Nope. Not this time.
With this order, I was shocked in the good kind of way.
In the case of CanvasChamp photo prints, I saw serious improvements concerning the treatment of my file. The colors looked fantastic – the greens of the trees are vibrant and the violet sky and mountaintops are apparent, but far from overdone.
Now, it does look as though the details may have been sharpened just a tad. But, it certainly wasn't to the point of being offensive or unrealistic.
Related Post: CanvasChamp Canvas Review
Whew, what a relief!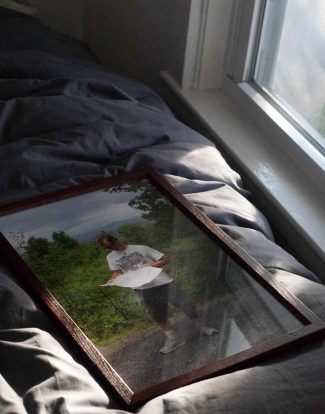 Now, let's talk about the CanvasChamp pricing structure
Really, the only thing I was slightly unsatisfied with was the pricing. (Okay, that and the user interface, but I've said my piece on that, so I won't dwell on it.)
Here's the real kicker…
Despite CanvasChamp's tendency to run over-the-top sales, my purchase was still a little expensive. I really wish I could have splurged on some matting for my piece. Just to give it that extra little boost in the "wow factor" department.
Unfortunately, opting to have it matted would have caused the price to rise dramatically.
Kind of a bummer, really.
While I generally appreciate the time and effort that goes into taking a piece the extra mile, their matting prices felt a little too much like price gouging for me to ultimately opt into.
Related Post: Canvas HQ Review
Is It Worth Buying a Frame with Your CanvasChamp Photo Prints?
CanvasChamp offers a wide variety of wood and MDF frames, available with a choice of glass and mats. So, rather than getting a paper print on its own, I opted to purchase a frame to keep my photo safe.
Again, I wasn't sure exactly what to expect from CanvasChamp's frame job. While the site did offer a preview, it looked quite two-dimensional and didn't give a great scope of the texture or depth my selection had to offer.
Although CanvasChamp has a large, detailed catalog to explore, I opted for a simple cherry wood design and hoped for the best.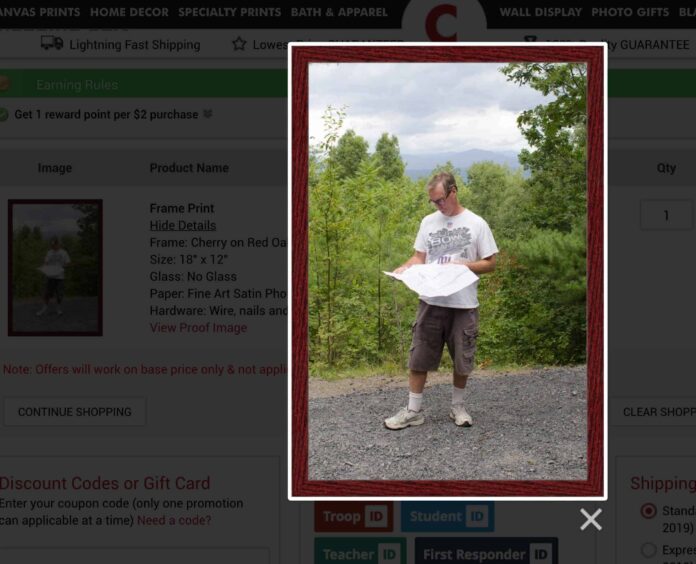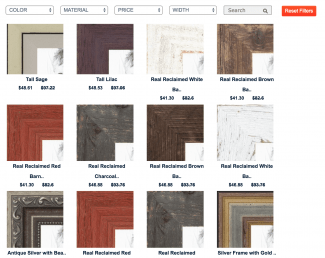 The frame that arrived was beautifully crafted and far surpassed my expectations. So far as I could tell, the frame was made with authentic materials as opposed to cheaper plastic or plywood substitutes.
The glass was free of flaws and not especially reflective despite the fact that I went with the cheapest option. Combined with the attention to detail they put into producing my print…
I couldn't be happier with the photo I received.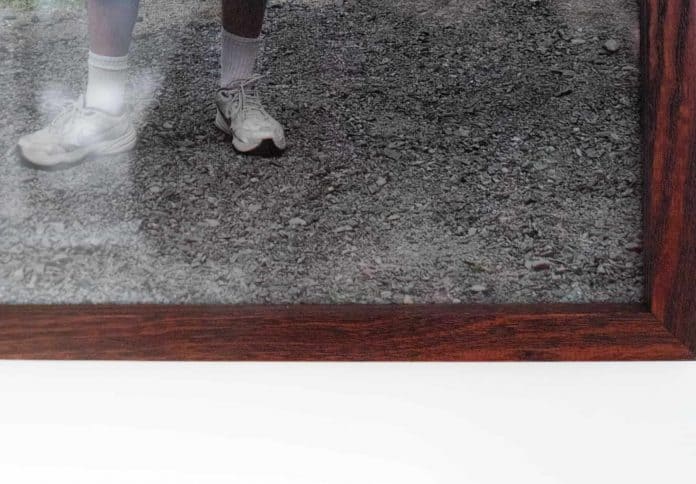 Best of all?
a number of different hanging options
At check out of my CanvasChamp photo prints order, they also provided me a number of different hanging options to choose between. That means that I didn't have to put any additional effort into getting my piece ready to hang. Without having to fuss with hammers, nails, brackets, or wires, I was able to show off my brand new print right away.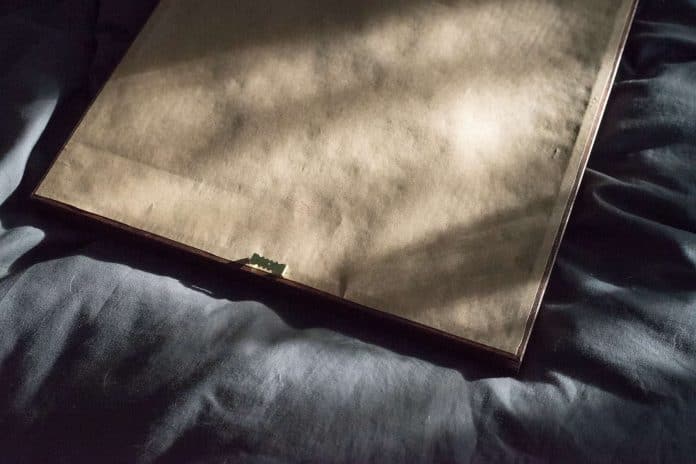 So, What's Our Take on CanvasChamp Photo Prints?
In the past, CanvasChamp has been something of a mixed bag. In some cases, I found aesthetic and design flaws (see my CanvasChamp custom printed pillows review).
Other times, outside influences such as delivery time got in the way of my experience. But this time around, despite drifting away from the company's canvas specialties, almost every step of the process went smoothly.
In fact, I'm more impressed by my traditional paper print than I ever was with the canvas or metal prints I'd ordered previously.
Every part of my CanvasChamp photo prints purchase was clean and professional-looking, from the quality of the print itself to the frame that cradled it. They didn't seem to opt for cheap alternatives or money-saving shortcuts this time around, and it shows in their end product. As I mentioned before, there are dozens of on-demand print services in the US alone.
However, CanvasChamp's product holds its own against companies that devote 24/7 to printing and framing.
Of course, CanvasChamp isn't perfect. Their website, in particular, is difficult to the point of being aggravating. What's more, the constantly fluctuating prices can be hard to pinpoint and quite a bit pricier than similar competitors. But all in all, I've seen improvement in the way CanvasChamp operates. As their clientele has expanded, it seems that their quality assurance and ability to streamline has rapidly increased.
In short?
a paper print that you'll be proud to hang
Don't let the name fool you. Aside from producing the canvases, this service can churn out a paper print that you'll be proud to hang.