Update: CanvasPop Photo Book have been discontinued.
CanvasPop is now focusing on these for types of products only: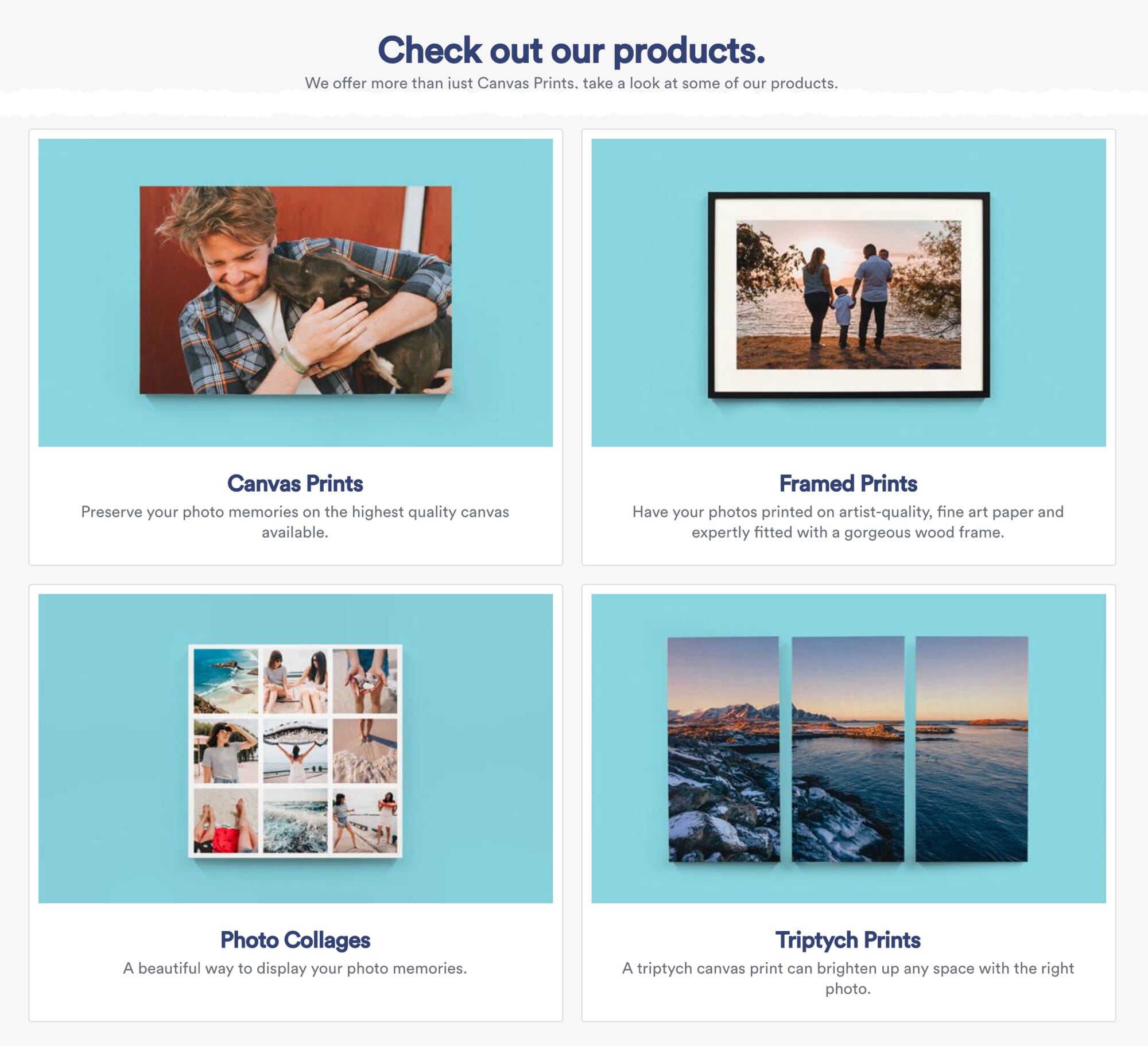 About CanvasPop Photo Books
Yes, you heard correctly. The CanvasPop photo book is the latest to put its hat into the booming self-publishing service ring.
Relatively recently, I took some time to review a few products out of CanvasPop's arsenal of customizable photo gifts. The moment I tore open the packages that arrived at my doorstep, I was impressed. It seemed that, whether the company was commissioned to print a woven throw pillow or a humble refrigerator magnet, they were capable of getting the job done in a clean, professional-looking way.
When the company reached out to inform me of their new photo book production feature, I was understandably eager to give it a whirl. Aside from being pleased with my past CanvasPop purchases, I've been a photo book aficionado for quite some time. Having tried out a few other on-demand online print services, I was curious to see what the new contender had to offer.
Related Post: Best Photo Books Compared
To my surprise, CanvasPop managed to set itself apart before my books even arrived. Unlike any of my previous bookmaking experiences, I was prompted to put the pages together using the CanvasPop photo book application. From the comfort of my smartphone, I made two custom photo books of my own. In the following paragraphs, I'll go over the high and low points I experienced with the app as well as the end result mailed to me.
What We Love:
1. An Easy-to-Use App
The CanvasPop photo book app is one of a kind. Although there are dozens of on-demand print shops out there, CanvasPop may have the most navigable interface of the pack. The book building process itself guides users through every step, and I found that it was very intuitive. It provided the option source images straight off of a smart device, making the upload process pain-free. Alternatively, it's possible to import images directly from any social media account.
From there, sequencing is as simple as dragging and dropping thumbnails into place. Once satisfied with the way everything looks, users are led away from the drawing board and prompted to submit payment information and shipping addresses.
And that's all there is to it. The process is, without a doubt, ultra-efficient. In fact, it's feasible to have a photo book set and ready to go within as little as 5 minutes. While the no-frills layout isn't for everyone, it certainly beats some of the complicated platforms other providers have, making the process of building a book a lot more enjoyable.
2. Affordable Pricing
Another huge plus? CanvasPop's print service is fairly budget-friendly. The app required to build the photo book itself is available at no cost. From there, CanvasPop has two prices for users to choose between, depending on what type of book they'd like to purchase. All softcover volumes are available for a flat fee of just $15 USD each. Hardcover volumes are slightly more expensive, costing $25 USD per copy.
There are less expensive options on the market. However, this often involves making sacrifices to print quality and build in order to stay competitive and make a profit. This doesn't seem to be the case with CanvasPop (I'll go into further detail concerning the materials in play in my next segment).
While the prospect of printing a photo book is appealing to all, many feel that they don't have the money to spend on a book that meets their standards. CanvasPop suddenly makes it a real possibility, providing a quality product worthy of gifting to a friend or loved one.
3. Sturdy, Attractive Build
As was the case with the other CanvasPop products I reviewed in the past, I was especially impressed with the feel and build of each photo book. Though each volume was relatively thin, the semi-gloss pages themselves were sturdy and strong. Even the softcover version held its shape and isn't especially prone to creases or smudging.
What's more, the prints themselves were quite lovely. Throughout, I filled the pages with scans I made of some Polaroid prints I had collected over the past several months. Part of the reason I like working with instant film is because of the bold, vibrant colors they consistently produce. So, I was very pleased to see that the technicians over at CanvasPop were able to preserve and accurately reproduce the colors that I sent along.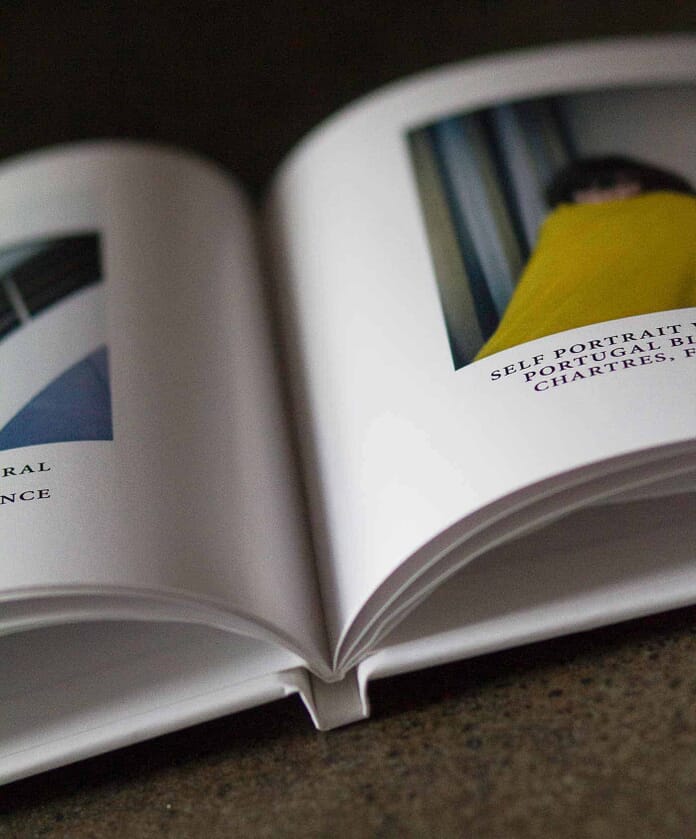 The day my packages arrived, there happened to be a torrential downpour. Obviously, I feared that once I ripped open the saturated cardboard packaging, I would find that my books would face significant water damage. To my surprise, they faired the storm pretty well. By the next day, there was no sign that they had weathered a borderline monsoon at all! That being said, these books are undoubtedly tougher than they look.
Related Post: Shutterfly vs Mixbook
What Could Change:
1. Economy Sizing
At the moment, there are only 6×6 square book orientations are available. For a number of reasons, this proves to be a bit problematic.
Firstly, it's not an ideal way of portraying images taken in common landscape or portrait ratios for obvious reason. But, more importantly, the small size just doesn't stand up to the commanding coffee table sizes offered by other manufacturers. Don't get me wrong – there's something charming and intimate about the compact 6×6 format. However, I'd be willing to bet that many buyers would prefer something a bit larger.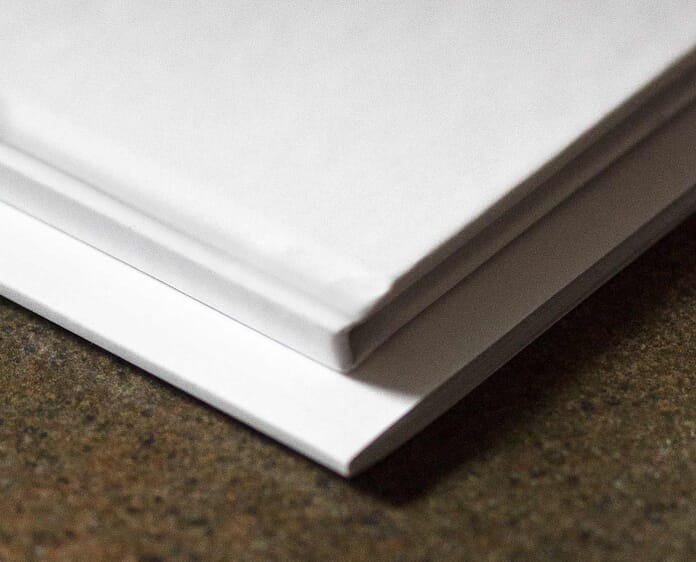 What's more, it's not possible to compensate for the small size and slim build with bulk. Currently, CanvasPop restricts users to just 20-30 images per project. Unfortunately, that means that individuals looking to accommodate larger series won't be able to fit all of their best shots into a single volume.
2. Lack of Customization
Giving them the benefit of the doubt, CanvasPop's photo book printing service is brand new and likely to see some big changes in the near future. That being said, the CanvasPop photo book customization options are limited.
This especially becomes apparent when designing the photo books within the CanvasPop app. While there's no arguing that the drag and drop interface is convenient, it lacks editing capabilities. This makes last-minute touchups impossible without entering a third party application, saving a copy, and re-uploading the newly adjusted image.
In particular, I ran into issues when I realized that the books only allowed for full bleed photographs. Considering that the books themselves are only available in squares, and I had previously decided to use 2×3 inch images for this project, I found that I had to improvise if I wanted to avoid cropping my photos. Luckily, I was able to find a workaround by saving each shot with a large white border.
Related Post: CanvasPop Canvas Print Review
3. Design Discrepancies
Overall, I was very happy with the look and feel of my final product. However, there were a few minor design elements that I wish I had had a say in prior to printing.
Those building photo books may notice that the first page of their volume must intentionally be left blank. I had assumed that the spot signified the opposite side of the front cover, and likely wouldn't fair well to double-sided printing.
Instead, I found that a thin, semi-translucent piece of paper separated the inside of the cover from my first image in the series. I'm not sure whether this unexpected addition was intended to be decorative, protective, or both.
I imagine that the look is appealing to many potential customers, but I could have done without it. More or less, my gripe isn't so much that the barrier was there so much as I didn't have the option to opt out of it. Or even view its inclusion in a virtual preview, for that matter.
Both the softbound and hardbound editions have smooth matte covers, not dissimilar to products offered by competing print companies.
I've found in the past that similar covers have a tendency to pick up fingerprints over time. In a perfect world, I would have liked to have some options or input in the materials used.
I also found that both of my book's backs were branded with rather large CanvasPop logos. If the inclusion of the logo was indeed an absolute necessity, I would have liked to have the option to choose a more discreet placement (or, at the very least, add a photo or color to the back cover to mask or minimize the logo's presence).
The Rundown:
The CanvasPop photo book isn't perfect, but the majority of the issues the product faces stem from lack of customization. I'm hopeful that the company will offer some additional options in size, design, and material to suit the needs of different customers as time goes on. Because, all in all, the little books themselves proved to be handsome and well crafted. Each sported high print quality and phenomenal color reproduction.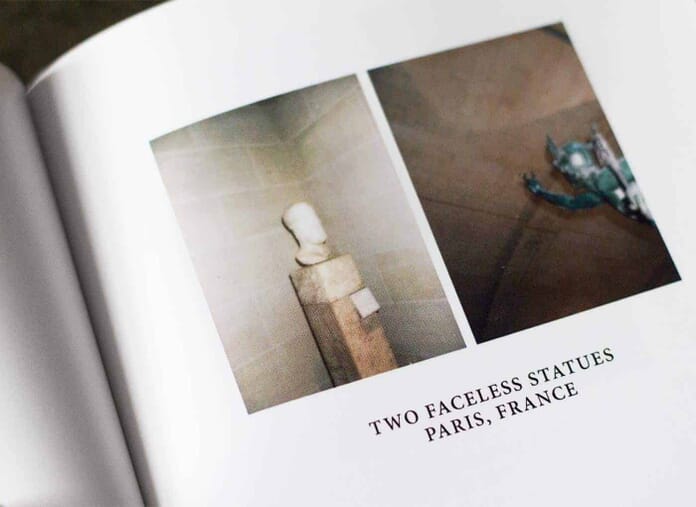 Furthermore, the books fit into most budgets – a refreshing quality, considering that some companies charge double CanvasPop's base prices. They may lack some of the frills that competitors have to offer, but each volume can easily be produced in a matter of minutes. Like CanvasPop's other products, each personalized volume has a heart to it.
Overall, I stand by my original statement that the company does an excellent job of handling personal photographs with care.
Each physical keepsake is built to admired for years to come, and I have no doubt that I'll be hanging onto these books with the passing of time.
CanvasPop Photo Book Review
Price

Design App

Craftsmanship

Image Quality
Summary
As always, CanvasPop delivers gorgeous images. What's more, the company's photo books are one of their least expensive products to date. However, the site unfortunately only allows users to create books their somewhat clunky app, which can stifle those looking to get creative with their designs.