In the world of 35mm digital SLRs and mirrorless interchangeable lens cameras, there is not much room for groundbreaking development unless you transform the camera into something that is fundamentally not a 35mm format camera.
The real estate is finite and that means unless the entire sensor designing is re-engineered there is not much to look forward to except an increase in resolution. Even that is not infinite.
With increasing megapixels comes increased noise. Noise is never good for photography. Unfortunately, with 35mm sensors (and for that matter any sensor) increased resolution seems to be the driving force for camera sales these days. The Hasselblad X1D answers many of those questions and more.
Related Post: The Best Travel Cameras (includes Review of Hasselblad)
At the launch Perry Oosting, Hasselblad CEO noted,
"The X1D marks a pivotal point in Hasselblad's rich 75-year history. This camera makes medium format photography available to a new generation of Hasselblad users, while pushing the existing limits of photography to new heights."
What is the Hasselblad X1D?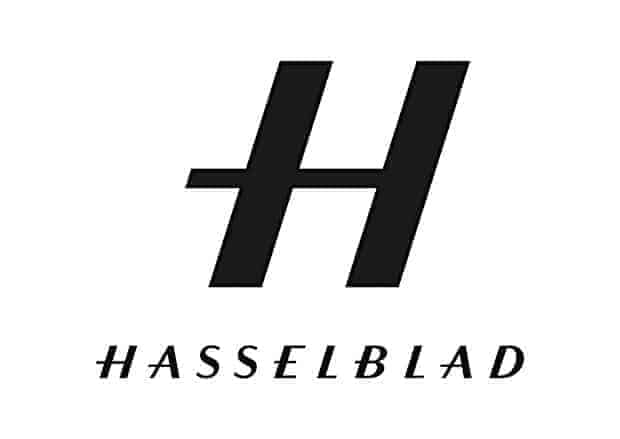 The Hasselblad X1D is a medium format mirrorless camera designed by one of the world' most revered camera manufacturing companies. Handmade in Sweden, this is a first of a kind, in the sense that it is a synergy between the lighter less bulky design of a mirrorless camera and the benefits that a large medium format sensor brings.
This is one camera that is sure to inspire hundreds of other designs in the coming days. At the time of writing this, Fuji has already announced that they are going to take on Hasselblad in the medium format mirrorless category.
Medium format has always been a serious photographer's choice. Medium format sensors have a greater dynamic range and larger 16-bit color information.
Photographers who shoot for a living and for whom money is not always a constraint, opt for the larger sensor and the benefits that these cameras bring on to the table.
Having said that, medium format is not for everyone. These are extremely heavy and extremely pricey thus putting them out of the reach of most photographers. The Hasselblad X1D brings the benefit of the large medium format sensor and packs it into a small mirrorless body.
Main Features of the Camera
A 50 megapixel 43.8 x 32.9mm CMOS sensor
14 stops of dynamic range
16-bit of color information
Built-in Hasselblad Natural Color Solution
Full HD video at 25 fps
Native ISO range of 100 – 25600
Continuous shooting speed of 2.3 fps
3" touchscreen LCD screen
Dual SD card slots
Built-in Wi-Fi and GPS
Flash sync at up to 1/2000 sec
Compatibility with Nikon flash systems via the hot shoe
Excellent dust and weather sealing
Design and Ergonomics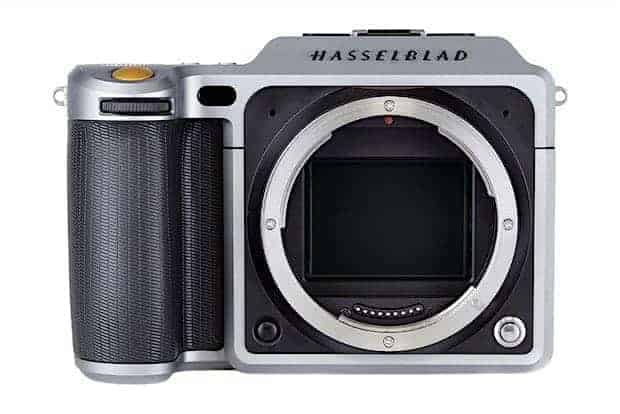 Hasselblad describes the X1D as
"combines Scandinavian sensibility with beautiful performance."
We don't argue either of the claims. The Hasselblad X1D does look like design and performance entwined together. The top panel is simple and functional. There is the main shooting mode dial, the AF/MF switchover, ISO/WB switchover, a power button and the shutter release button. There is also a hot-shoe that lines up as an extension of the EVF box.
Hasselblad states that the X1D is compatible with Nikon's speed light systems. The rear of the camera comprises of an AE-L and an AF-D button. There is, of course, the large EVF and the 3" 920k-dot touchscreen LCD with touch to focus capability.
Body ergonomically the X1D doesn't belie the fact that it is a mirrorless camera. As a matter of fact, despite the large sensor, the overall design is demure compared to something like a D5 or a 1DX. Hasselblad has done a good job of concealing a medium format sensor underneath a deceptively small shell. The rubberized grip gives a secure feel to the camera. The design is weatherproof which is just yet another reason for taking it outdoors.
Better Dynamic Range and Color Information
Smaller sensors packed with a large number of pixels essentially means the individual pixel size gets smaller. Smaller the individual pixel size the less is the dynamic range of the sensor.
Also, smaller pixel sizes tend to suffer a lot more due to noise. The Hasselblad X1D has a much larger sensor real estate. This, despite the fact that it has a 50-megapixel resolution, has the individual pixel size of 5.3 x 5.3 µm. This results in up to 14 stops of dynamic range as well as 16-bits of color information.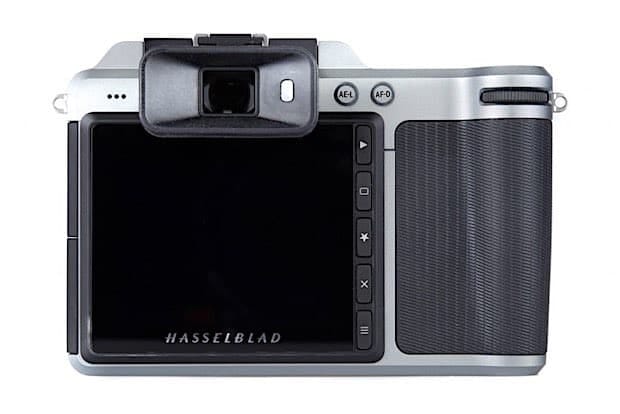 2.36 Million dot EVF
Thanks to the fact that this is not a DSLR design the overall bulk is lower than it is supposed to be. But on the flip side, it also means you don't get an optical viewfinder.
What you will get, however, is a 2.36 million dot XGA EVF. Initial tests on a pre-production Hasselblad X1D seems to suggest that the experience is delightful. Even when you manually look to find the focus the ease of use is sublime.
3" Touchscreen LCD Screen
The rear of the camera is dominated by a 3" LCD screen with touch to focus capability. You can touch to control almost all of the functionalities of the camera.
There is also a pinch to zoom feature which allows you to zoom in during playback to review details captured by you.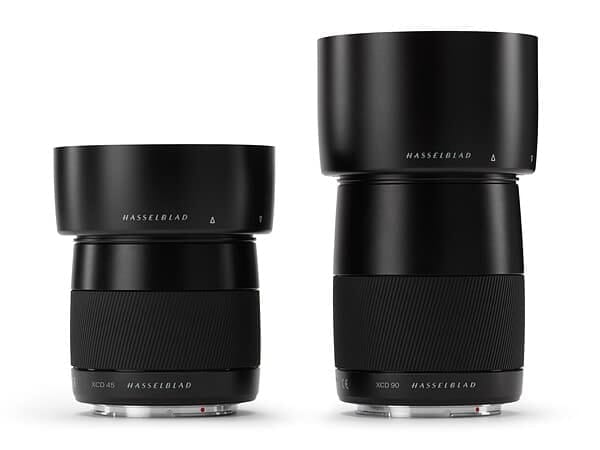 New Lenses
Hasselblad announced two new lenses along with the X1D. These are the XCD 45mm f/3.5 and the XCD 90mm f/3.2 lenses. Both these comply with the new XCD mount.
If you are an existing Hasselblad medium format user and have older H system lenses, you can continue to use those as well using an optional adapter.
Prices
The price tag of the Hasselblad X1D is $8,995. Expected shipping date for the same as on B&H is July 29th.
This is certainly not a cheap camera. Even the lenses are pricey in that respect. The XCD 45mm f/3.5 is priced at $2295 and the XCD 90mm f/3.2 at $2695.
But when you compare existing medium format cameras the price is definitely on the lower side. You can buy it on B&H Photo Video.
Conclusion
The big question is – does the Hasselblad X1D make sense at a price tag of almost $9k? The answer is both yes and no. It depends on the photographer who is asking and the sort of photography s/he makes. No doubt the X1D is way cheaper and way simpler to shoot with than other medium format cameras.
This is notwithstanding basically the same sensor. The cheapest Hasselblad medium format DSLR, the H5D-50c Wi-Fi costs $14500 for the body only. It is extremely bulky, weighing just about 7.8 lb! In cheaper options, the Pentax 645Z, and the Mamiya 645DF+ are the only two choices you have. If you love the Hasselblad make and are interested in a medium format camera that weighs under 750 grams (body only), then the X1D does make sense buying.
Mind you the X1D isn't a camera that is designed for the casual photographer. Nor is it designed for an entry-level or even a serious photographer who does not have the budget for a medium format camera. If you are looking for a larger sensor but not necessarily a medium format then the X1D is not for you.
For photographers who may already own a medium format DSLR but are looking for something that is lighter, and with the same sensor size, the X1D makes sense. Again, for first-time medium format photographers, people who are looking for a good option at a sub-10,000 budget, the X1D does make an excellent choice.
Medium format does bring a huge depth of field advantage. It is the sort of shallow depth of field that you cannot get with a 35mm camera and certainly not with an APS-C camera.
You can play around with subject separation and selective focusing like nothing else that you may have used thus far. Plus, if you are already a Hasselblad user you will be able to use all your existing H system lenses. All you need is a lens adapter.
The X1D has good weather sealing. This is certainly not an indoor studio camera. You can take it with you outdoors and make excellent images, even in low light and take advantage of its large 5.3 x 5.3 µm pixel size.
All in all, this is an excellent camera, and if I may use the phrase 'game changer'. The Hasselblad X1D will alter the way people look at mirrorless cameras and certainly push a lot of buyers sitting on the fence and pull them towards mirrorless systems.