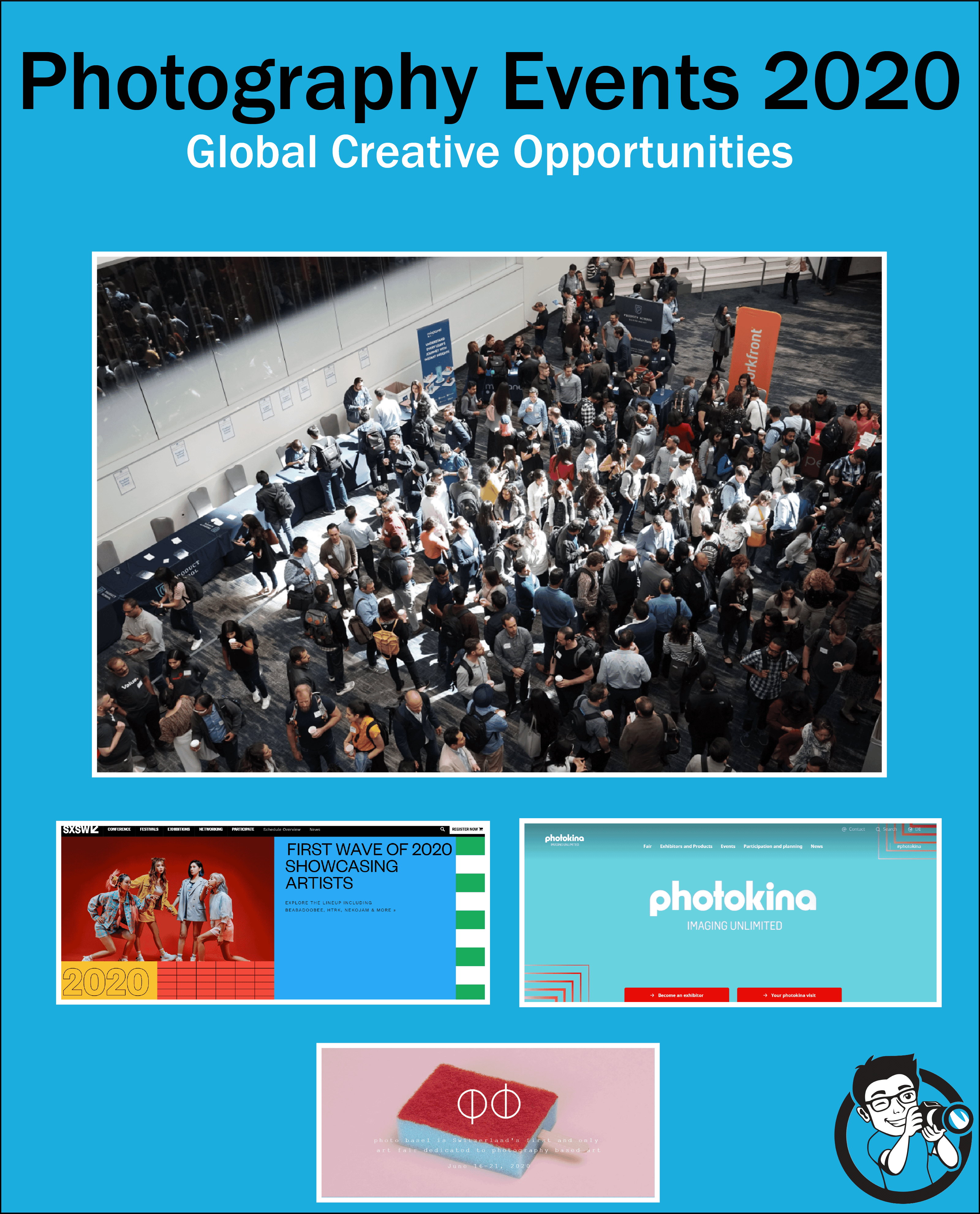 As a photographer, it's important to consistently learn new techniques, build your network and stay updated with the latest industry news. So, if you're interested in growing in your professional career, you should attend a photography event in 2020. Whether it's a trade show, exhibition, or conference, there are many excellent opportunities for any type of photographer.
The photography events on our cover a global scale from the United States to Europe. So, let's check out some of the top events of 2020 that all photographers should attend.
Photography Events 2020
Location: Cologne, Germany
Dates: May 27-30, 2020 Cancelled (for good)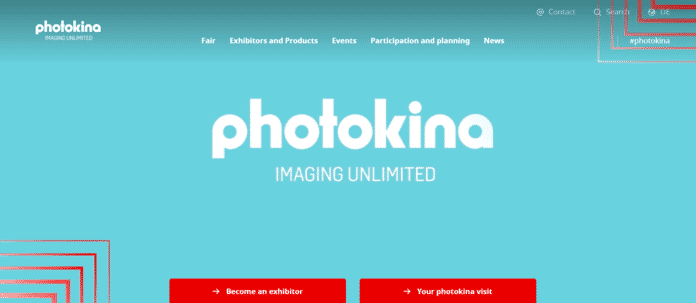 Photokina is an annual photography exhibition in Germany. This event is known as the leading trade fair for photographers and imaging industries, making it an event you will not want to miss.
At this event, you will gain insight into the latest products and innovations in the photography world. Additionally, you can explore all types of products from cameras to studio equipment, imaging software and more.
Location: Birmingham, UK
Dates: March 14-17, 2020
New Dates: 19-22 September 2020

Set in the Midlands, in the United Kingdom, The Photography Show is an exhibition by a number of associations and media outlets within Britain. Exhibitors include the Royal Photographic Society, the British Institute of Professional Photography, and the Alliance of Great Britain.
At the event, you will have the opportunity to attend conferences discussing the latest gear. There will be opportunities to test the newest technology from the leading brands in the photography world. Add to that the fact you'll have the opportunity to learn from leading experts in the field. The Photography Show is an event you don't want to miss.
For more information on The Photography Show, view their website.
Location: Las Vegas, USA
Dates: February 24-27, 2020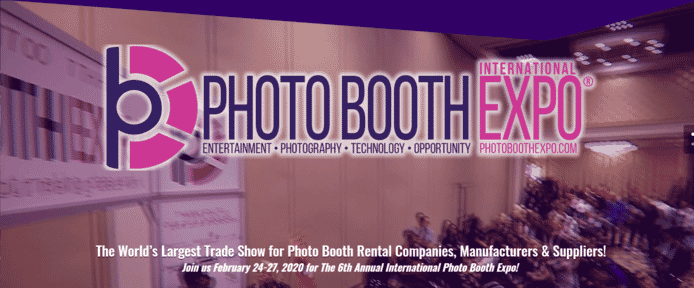 Photo Booth Expo is a trade show at the South Point Hotel and Casino in Las Vegas, Nevada. This is the largest trade show event for those who use, manufacture, and supply photo booths.
According to their website, this trade show is where new products and concepts are introduced to the photography world. Additionally, attendees will experience seminars, networking opportunities, parties and entertainment.
So, for entry fees and all the details about Photo Booth, check out their official website.
Location: Milan, Italy
Dates: March 19-22, 2020
New Dates: 10-13 SEPTEMBER 2020

The Milan Image Art Fair is the first international photography and video art fair in Italy.
This event is a bit different from the other events on our Photography Events 2020 list, as it's for art collectors of photography.
The MIA Photo Fair is an innovative art event. With work ranging from established to emerging artists. This art fair has "achieved the result of creating a new collector's base. Which approaches contemporary art through the collection of photography."
If you want to attend the Milan Image Art Fair. Take a look at their official website for more details.
Location: Las Vegas, Nevada
Dates: February 24-27, 2020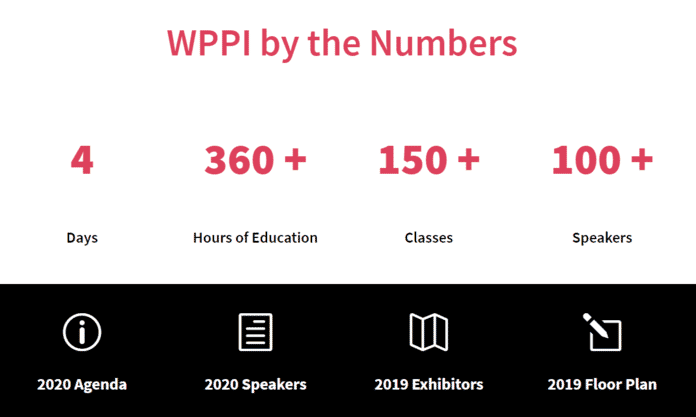 The Wedding and Portrait Photographers International Trade Show is at the Mandalay Bay hotel in Las Vegas. It's a large scale event for professional, amateur and emerging wedding and portrait photographers.
At the trade show, photographers can test out the latest gear, discover new trends, and purchase equipment. In addition, the trade show is an opportunity to network with other photographers and grow your professional photography business.
So, for all the information on the WPPI Trade Show, visit their official site.
Location: Austin, Texas
Dates: March 9-12, 2020 Cancelled
SXSW is a festival for the media industry. While it's not specifically a photography event. It's a great opportunity to meet local creatives in the film and imaging industry.
At the festival, you will have the opportunity to experience documentaries, genre standouts, dramas and more.
Therefore, if you want to break into the world of filmmaking. Or, work as a director of photography on a movie set. This is a festival that you don't want to miss.
For all of the details, check out the SXSW website.
Location: Nashville, Tennessee
Dates: January 19-21, 2020
Another photography event in 2020 is Imaging USA. This trade show is at the Gaylord Opryland Resort and Convention Center in Nashville, Tennessee.
It showcases products and services such as digital equipment, props, films and much more. The main goal is to bridge the gap between photographers and consumers. Additionally, the conference's mission is to connect photographers from all over the world.
Check out their official website for all the information and to purchase your ticket.
Location: London, UK
Dates: May 14-17, 2020 – rescheduled to a date in early autumn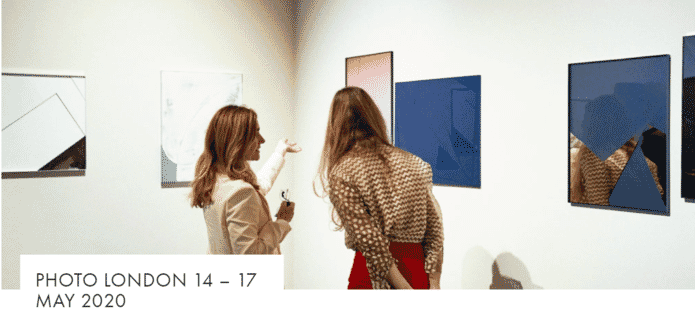 If you're looking for a world-class photography fair and event, then Photo London is for you. It features work from London's dynamic photography community. It brings together the world's leading creatives, along with dealers, and the public to provide a celebration of photography.
Therefore, if you're looking to showcase your work or take in the masterpieces of others. Photo London is for you. Visit their official website for more information.
Location: Chicago, Illinois
Dates: September 19-22, 2019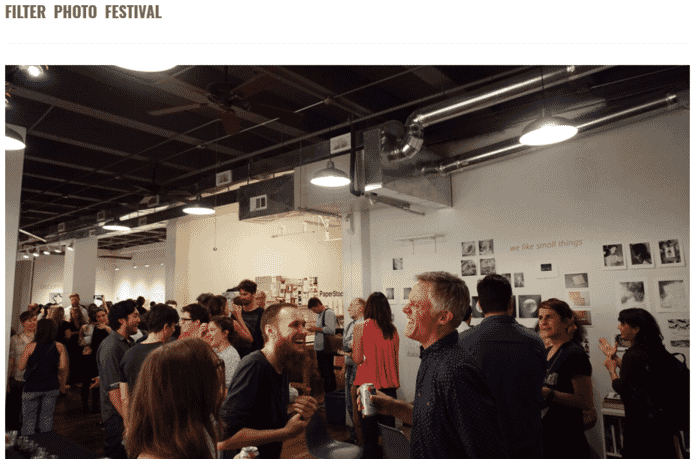 Another photography event of 2020 is the Filter Photo Festival in Chicago. It's a 4-day event at the Millennium Knickerbocker in Chicago.
This event is ideal for photographers looking to share their work with other professionals in the creative industries. Including gallery directors, curators, and media sources.
In order to purchase your tickets and check out more details about the Filter Photo Festival, visit their website.
Location: New York, NY
Dates: April 2-5, 2020 postponed to a later date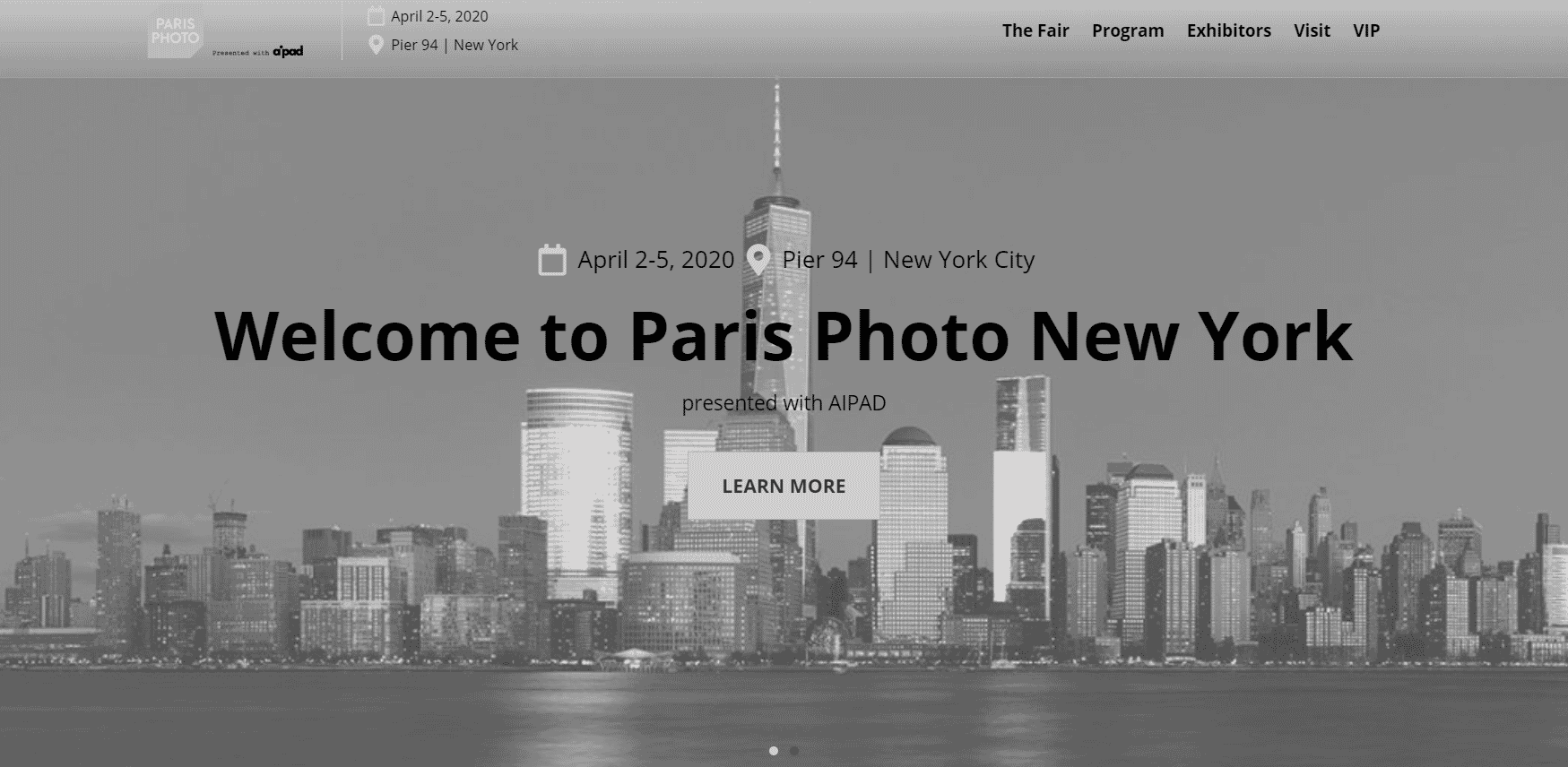 This event is organized by Paris Photo and is one of the world's most prestigious photography events. In fact, it's the longest-running and, perhaps, the most important exhibition for celebrating the medium of photography.
The event features museum quality work which includes contemporary, modern and 19th-century photographs as well as photo-based art, video and new media.
Additionally, it hosts between 100-500 exhibitors and has over 5,000 in attendance each year. So, to purchase your ticket, visit their website.
Location: St. Louis, Missouri
Dates: April 14-15, 2020 postponed to JUNE 30 – JULY 1, 2020

Shutterfest is a conference hosted in St. Louis. The event is specifically for networking in the photography industry.
Therefore, it's for the photographer who is looking to build their business and gain insight from some of the leading photographers and educators in the world.
The 2-day conference offers hands-on classes where you will learn from over 70 of the top educators in photography.
So, to read more about the Shutterfest experience and book your ticket, visit their website.
B&H Depth of Field (Ended)
Location: New York, NY
Dates: Feb 11-12, 2020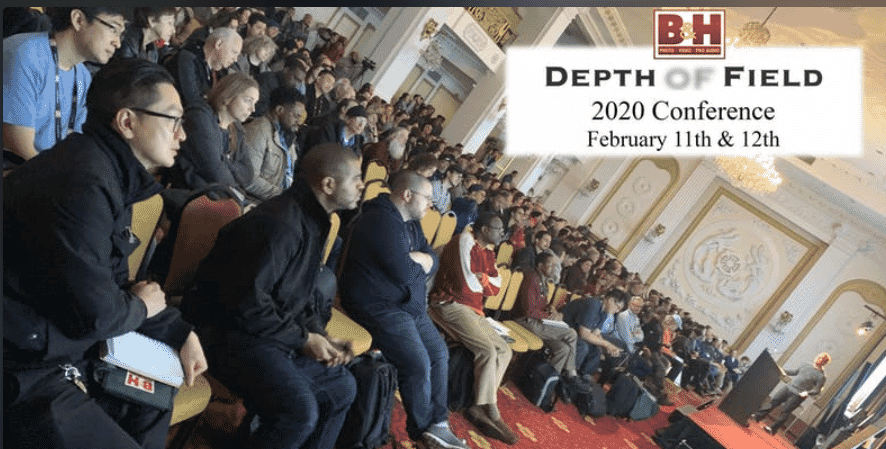 The B&H Depth of Field Conference will return in 2020 for its third installment. This event is tailored to the professional photography community including wedding, portrait, and landscape photographers.
The event is free and takes place over 2 days. It is packed with valuable insight and information from professional leaders. Afterwards, you will have the opportunity to browse studios filled with the camera and lighting gear. Additionally, you will have access to models and sets to photograph.
Therefore, if you're looking for the opportunity to expand your network, build a creative community and learn more about your industry. This conference with B&H is for you.
Location: Novi, Michigan
Dates: Thu, Jun 17, 2021, 8:00 AM – Sat, Jun 19, 2021, 11:30 PM EDT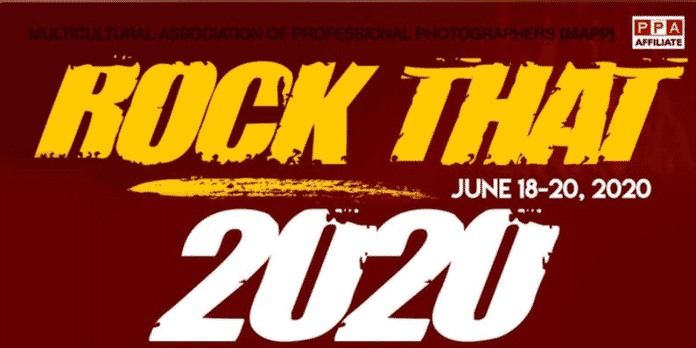 For 3 days of photography education and networking, you can't miss the Rock That Photography conference. Photographers from around the world come together for instruction and insight into the practice of this visual craft.
During the conference, you will take the Certification of Professional Photography, receive training in areas such as Headshots, Post Production/Retouching, Business Training, and more.
Additionally, you will be able to listen in on 2 expert panels and take part in photo walks. For more information and to purchase your photography event ticket, view their link on Eventbrite.
Location: Basel, Switzerland
Dates: June 16-21, 2020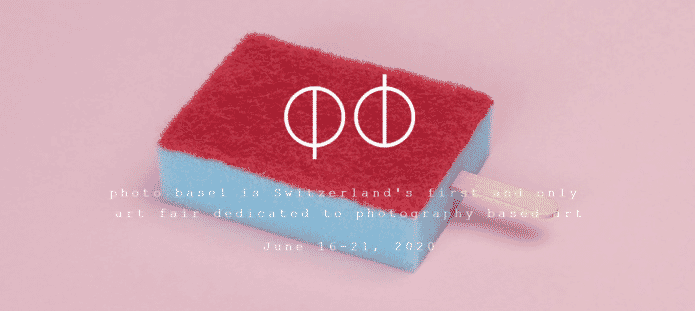 Photo Basel is Switzerland's first and only art fair dedicated to photography based art.
According to their website, "The event brings together galleries from around the world in a unique, authentic setting. For its collectors, visitors or buyers – photo basel is an active platform. Which, fosters dialogue between all actors of the photography community and beyond."
In fact, for a truly unique, visual art experience – learn more about Photo Basel on their website.
Photography Events 2020: Wrap Up
As you can see, there are many photography events in 2020 that you can attend. Whether you're looking to learn more about the craft, expand your network, or test out the latest products. There is a photography event that's perfect for you.
Have you ever attended one of these events? Or, have plans to attend one in the future? Share your experience with us in the comments below!