Photokina 2020:
2020 Photokina will begin on Wednesday, 27 May and ends on Saturday, 30 May
⚠️ The Photokina 2019 was canceled.
Past Event: Photokina 2018 Facts & Figures
This year, Photokina will be up and running from Wednesday, September 26th through Saturday, September 29th.
👉 Jump to Photokina Ticket Prices 2018
👉 Jump to Event Location
Photokina veterans may notice that in years past, the event spanned across a longer timespan. Indeed, the event will likely feel a bit compacted. However, the change stems from Photokina's recent decision to transition from a biennial to an annual gathering.
Photokina 2018 is fast approaching! Are you prepared for the world's largest photographic trade show?
The dates aren't the only thing slated to change with this year's events. For the first time ever, the event will expand beyond cameras to provide a venue for all sorts of innovations in digital imaging. Representatives from a huge range of emerging fields will be present.
Cloud Computing, Smartphones, AI, and more…
The latest in everything from cloud computing to image recognition software to holography. What's more, there will be more tech catered to mobile photographers than ever before. That said, app developers and producers of smartphone accessories ca expect their largest audiences yet at this year's Photokina.
Photokina Event Location 2018
One thing that will remain the same is the event's location. Taking place in Cologne, Germany, the fair will be jam-packed into Koelnmesse, a 284,000m2 exhibition center.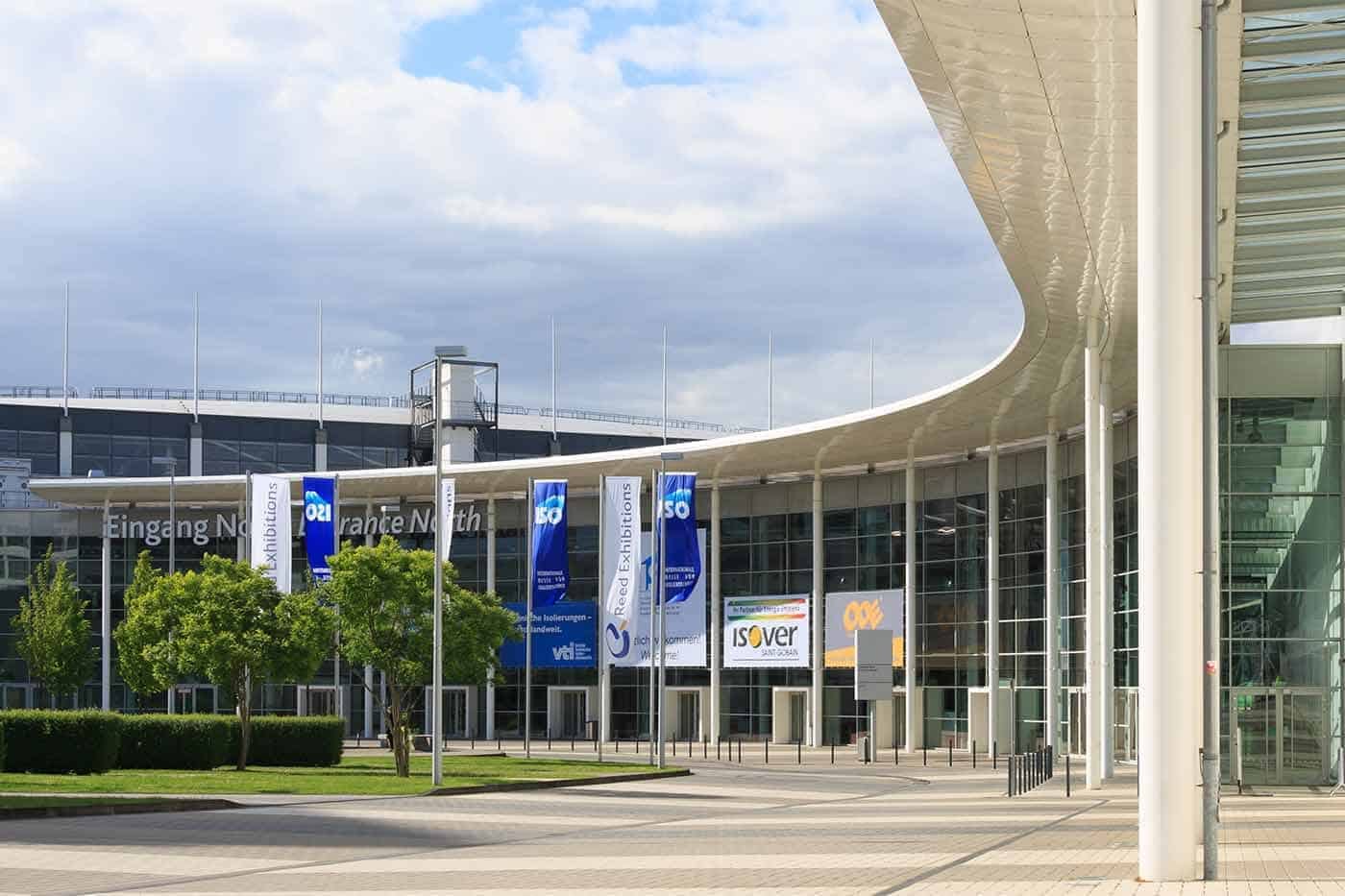 In recent years, the venue has been able to comfortably host 200,000 guests hailing from 134 different countries. And, judging by the prospective schedule, we expect that this year's turnout will easily rival that of past Photokina exhibition.
Read more about how to get to the Photokina in Cologne, Germany.
Photokina 2018 Event Information
As always, Photokina has tons of activities, demonstrations, and shows to bounce between.
Even if you spent every possible instant scouring the grounds, you'd never be able to see everything that happens at the massive festival. After all, each year the trade show hosts hundreds of vendors from around the world.
Luckily, some of the biggest happenings will take place over the entire duration of Photokina. So regardless of the time or day that you're able to make a little bit of free time to wander, you can be sure that something fascinating is happening just around the corner.
Here are just a few event-long must-see stops that we're most looking forward to:
Olympus Perspective Playground. A hands-on experience open to Photokina attendees and the public alike, the Olympus playground will be one of the most visible elements of this year's fair. Taking up a whopping 2,000 sqm, photo enthusiasts test drive gear as they roam among interactive booths.
ProfiFoto New Talent Award (Powered by Canon). Launched back in 2006, 20 young photographers are granted the opportunity to exhibit their work to an international audience at the festival. A show filled to the brim with emerging talent, nearly 60% of recipients are students. For those looking for a fresh take, this is one exhibition worth slowing down to see.
PhotoPlus Expo 2nd Annual Photo Contest: Perspectives. Photographers around the world entered their work to this year's PhotoPlus Expo, which will take place in October. But, before the top images go on display in New York, the exhibit will be displayed at Photokina. Divided into five distinct categories, visitors can enjoy portrait, street, food, architecture, and landscape photography.
Photokina Photo Bus. Photokina isn't just about checking out gear, listening to lectures, and networking with professionals. It's also about having fun! This year, a photo booth bus crafted out of a 1960's VW bus will be parked just outside of the main festival floor. All Photokina 2018 visitors will be invited to stop by and capture their memories on the bus, free of charge!
Photokina 2018: Day-by-Day Breakdown
Each day, there will also be a wide range of lectures and workshops open to anyone willing to listen and learn. Depending on where your interests lie, you can cater your entire Photokina experience to your personal tastes.
In addition to a fluctuating schedule, the admission price each day fluctuates depending on which dates you choose to attend and when you decide to buy tickets. So, in order to help with any and all of your scheduling needs, we've done a bit of research. The following contains a brief overview of what each day has to offer, as well as what you can expect to pay to get through the doors.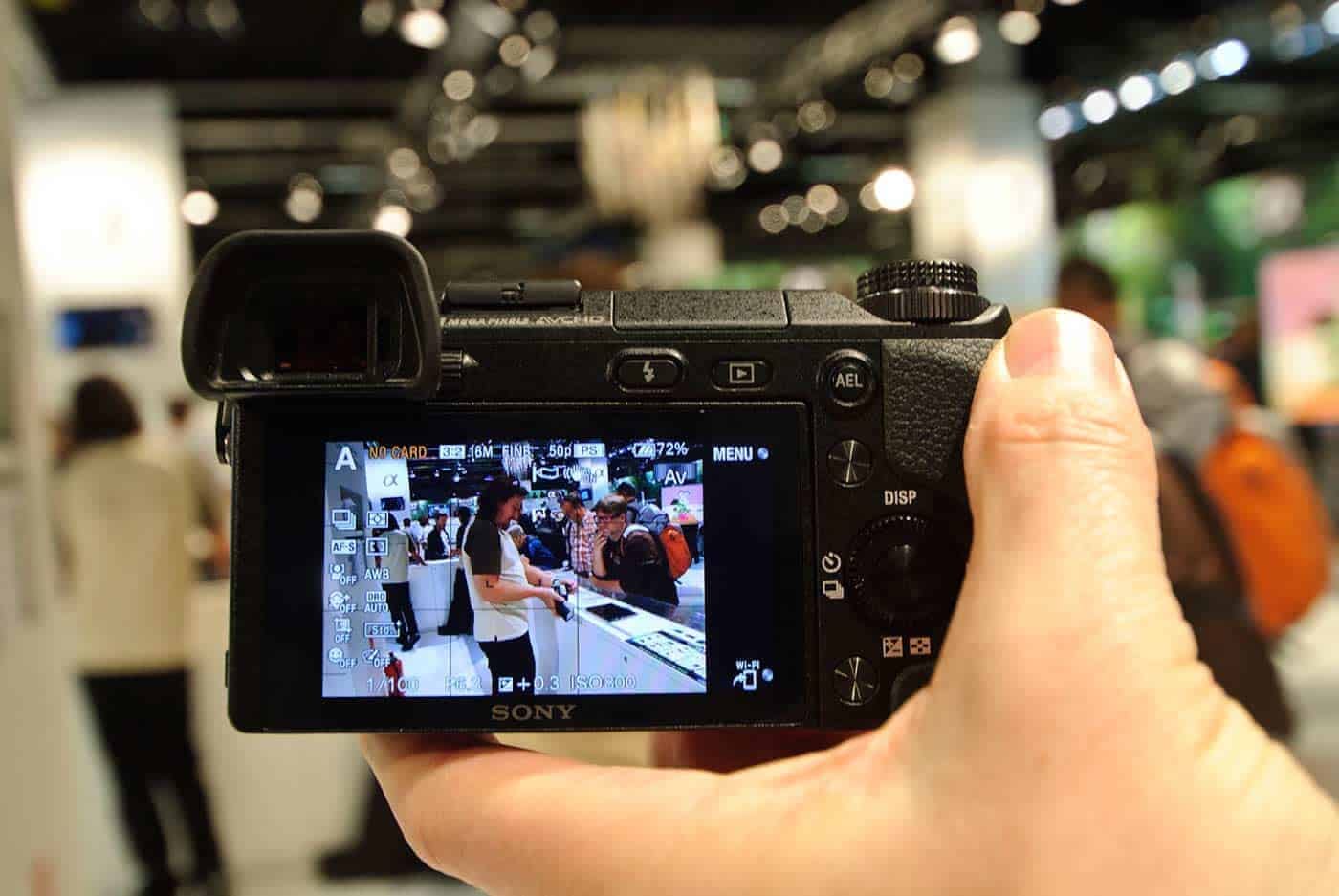 👉 DAY ONE: Wednesday, September 26th
Admission Fees
Advanced Sale: 35€
At the Door: 56€
Highlighted Events
KREATIVSTUDIO Pavel Kaplun presents Best of Mobile for Photographers and Filmmakers.
Time: 2:30-3:00 PM
Place: MOTION Stage
Can't get enough of your smartphone's camera? If so, this live presentation is for you. In this presentation, photographer Pavel Kaplun will discuss the endless possibilities at the tips of our fingers. Primarily, Kaplun will discuss the most effective photo and film apps around, ensuring that you get your mobile content looking its best.
INSTAGRAM Johannes Hulsch presents: Show the Beauty of Nature.
Time: 3:00 PM-4:00 PM
Place: COMMUNITIES Stage
Boasting nearly 250k online followers, Hulsch is an accomplished landscape and travel photographer with an international audience. But, what is it about his work that captivates so many? Over the course of this discussion, he'll go over the planning that goes into and each and every one of his photos, as well as the workflow that follows.
👉 DAY TWO: Thursday, September 27th
Admission Fees
Advanced Sale: 35€
At the Door: 56€
Highlighted Events
EDITION PROFIFOTO presents: Earning Money with Stock Photography
Time: 2:15-2:45 PM
Place: PROFESSIONALS Stage
Looking for a way to make money with your photography? Better yet, would you like to do so from the comfort of your home or studio? In this walkthrough, photographer Robert Kneschke will go over what lead stock agencies want and what you need to do to meet potential customers standards.
Related Post: Stock Photography Trends
SKYLUM SOFTWARE presents AI-Powered Enhancement for Event Photographers
Time: 3:15-4:00 PM
Place: WEDDING ZONES Stage
As mentioned earlier, this year's Photokina is particularly focused on digital innovation. The truth is, there's no reason why a professional should be passing up anything that makes their shots better and their jobs easier. Here, Skylum reps will go over just how cloud-based image correction, storage, and enhancement can optimize an artist's workflow.
FUJIFILM presents: Let's be Candid About This – A Journey with the X-Series.
Time: 11:30-12:00 PM
Place: WEDDING ZONES Stage
Any lecture led by international wedding photographer Kevin Mullins would be a treat in itself. But, with a number of rumors revolving around X-Series and GF-Series upgrades to be released at Photokina, there's an added incentive to pop by this stage. If you're Fuji fanatic, be sure to mark, highlight, and circle this event on your itinerary.
👉 DAY THREE: Friday, September 28th
Admission Fees
Advanced Sale: 35€
At the Door: 56€
Advanced Sale (AFTER 2 PM): 8€
At the Door (AFTER 2 PM): 10€
Highlighted Events
Patrick Ludolph Presents: Some Mistakes You Have to Make Yourself.
Time: 10:30-11:00 AM
Place: COMMUNITIES Stage
Most of us have taken more bad pictures than good, though few of us would like to admit it. Professionals are no exception. However, it's how one learns from trial and error that determines whether or not an individual is great at what they do. In this candid lecture, Ludolph will share a few of his own personal anecdotes on making mistakes and finding success.
CANON Germany presents Soulful Storytelling – The Mix of Creativity and True Emotions.
Time: 2:30-3:00 PM
Place: WEDDING ZONE Stage
In this presentation, photographer Markus Morawetz will describe how he uses his own technical know-how to capture evocative, heartfelt moments. Rumor has it that Canon will be unveiling its first-ever full frame mirrorless camera at this years Photokina. So, Morawetz's talk (hosted by Canon) may be the place for those looking to catch a glimpse of the latest the camera giant has to offer.
PROFOTO presents Fundamentals of Lighting – Practical Techniques That You Can Start Using Right Away.
Time: 11:30-12:30 PM
Place: PROFESSIONALS Stage
It's never a bad idea to brush up on lighting techniques. And, if there's anyone worth learning lighting fundamentals from, it's the fine folks at Profoto. This demo will feature photographer David Bicho going over some basic theory and physics, all while showing off some of the coolest gear Profoto has to offer.
👉 DAY FOUR: Saturday, September 29th
Admission Fees
Advanced Sale: 12€
At the Door: 18€
Advanced Sale (FAMILY DAY PASS): 25€
At the Door (FAMILY DAY PASS): 36€
Highlighted Events
Nina Schnitzenbaumer Fotografie presents: Live your Passion – Personal Branding for Photographers on Social Media.
Time: 2:15-2:45 PM
Place: PROFESSIONALS Stage
Creative professionals around the world struggle to market themselves in the digital age. Luckily, Schnitzenbaumer has nailed down her personal brand to a science. Listen in as the host of acclaimed podcast Emotional Marketing coaches on how to attract a market while remaining true to oneself.
INSTAGRAM presents: Take Amazing Drone Shots.
Time: 2:30-3:00 PM
Place: MOTION Stage
There's something breathtaking about looking at the world from a bird's eye view. Costas Spathis has a particularly impressive portfolio of unbelievable aerial imagery. In this presentation powered by Instagram, he'll discuss his process in depth. Hear all about the tech he's using as well as the value of some good-old-fashioned planning and patience.
Don't Miss Out!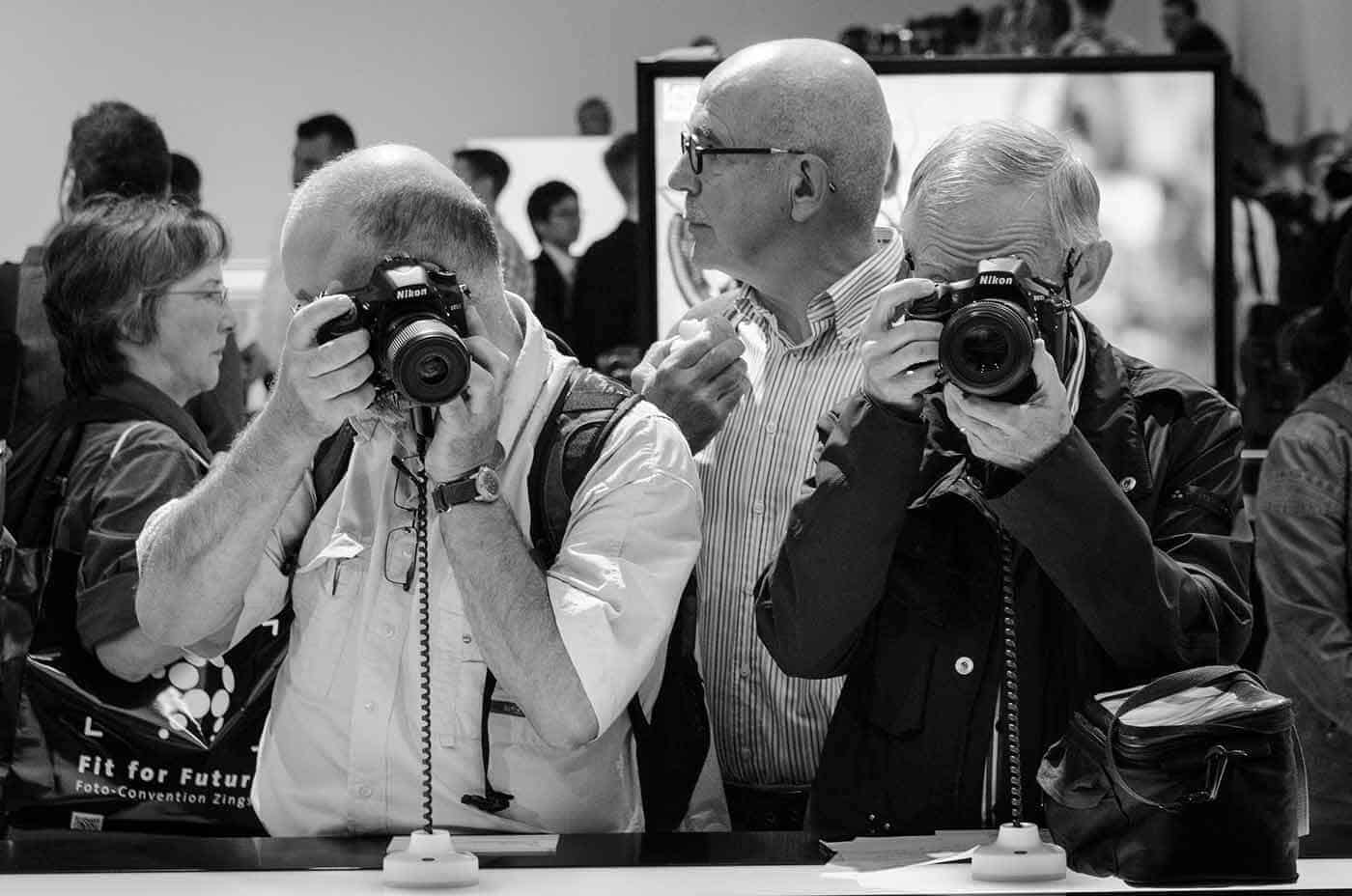 Naturally, our Photokina feature can only cover a fraction of what the festival has to offer. Of course, it's a long journey for those traveling from outside of Europe.
However, this year's line-up promises to be worth the trek. So, whether you're looking to upgrade your photo arsenal or simply seeking other passionate photographers, there's something to be gained from this international gathering.
So make travel plans, book tickets, and plan an itinerary while you still can – opening day is just around the corner!
Photokina 2018 Prices: Summary
| Prices 2018 | Advance sale | From 26.09.2018 |
| --- | --- | --- |
| Day ticket Wed-Fri | 35.00 EUR | 56.00 EUR |
| Day ticket Sat | 12.00 EUR | 18.00 EUR |
| Day ticket Fri (from 02:00 p.m.) | 8.00 EUR | 10.00 EUR |
| Family day ticket Sat* | 25.00 EUR | 36.00 EUR |
| 2-day ticket | 56.00 EUR | 89.00 EUR |
| Season ticket | 88.00 EUR | 141.00 EUR |
| Reduced day ticket ** | 8.00 EUR | 10.00 EUR |
* For max. 4 persons/max. 2 adults, min. 1 child and max. 3 children aged 7-17 years. This admission ticket is also valid for public transportation (VRS).
**For schoolchildren, students, apprentices, retirees, senior citizens aged 65 and above, severely disabled people upon presentation of an identification document. – Please show your identification document for reduced tickets in the entrance area.
See more information about the Photokina ticket prices and buy your tickets.
👉 Connect with Photokina on Social Media: