The PhotoPlus 2019 will take place THURSDAY OCT. 24 – SATURDAY OCT. 26, 2019
LOCATION: Javits Convention Center, New York City.

Are you ready for the year's single most anticipated photographic gathering in North America? PhotoPlus Expo 2019 is right around the corner! Regardless of your background or skill level, this 20,000+ person extravaganza has something waiting for you.
What makes this event so special? What can you when you arrive? We've got the full scoop on what this year's Expo has in store.
THE BASICS
Hours and Fees
First thing's first: when is PhotoPlus taking place? Each day is an all day event, so be prepared to dive head first into all things photography!
Thursday Oct. 24 – 10am-5pm
Friday Oct. 25 – 10am-5pm
Saturday Oct. 26 – 10am-4pm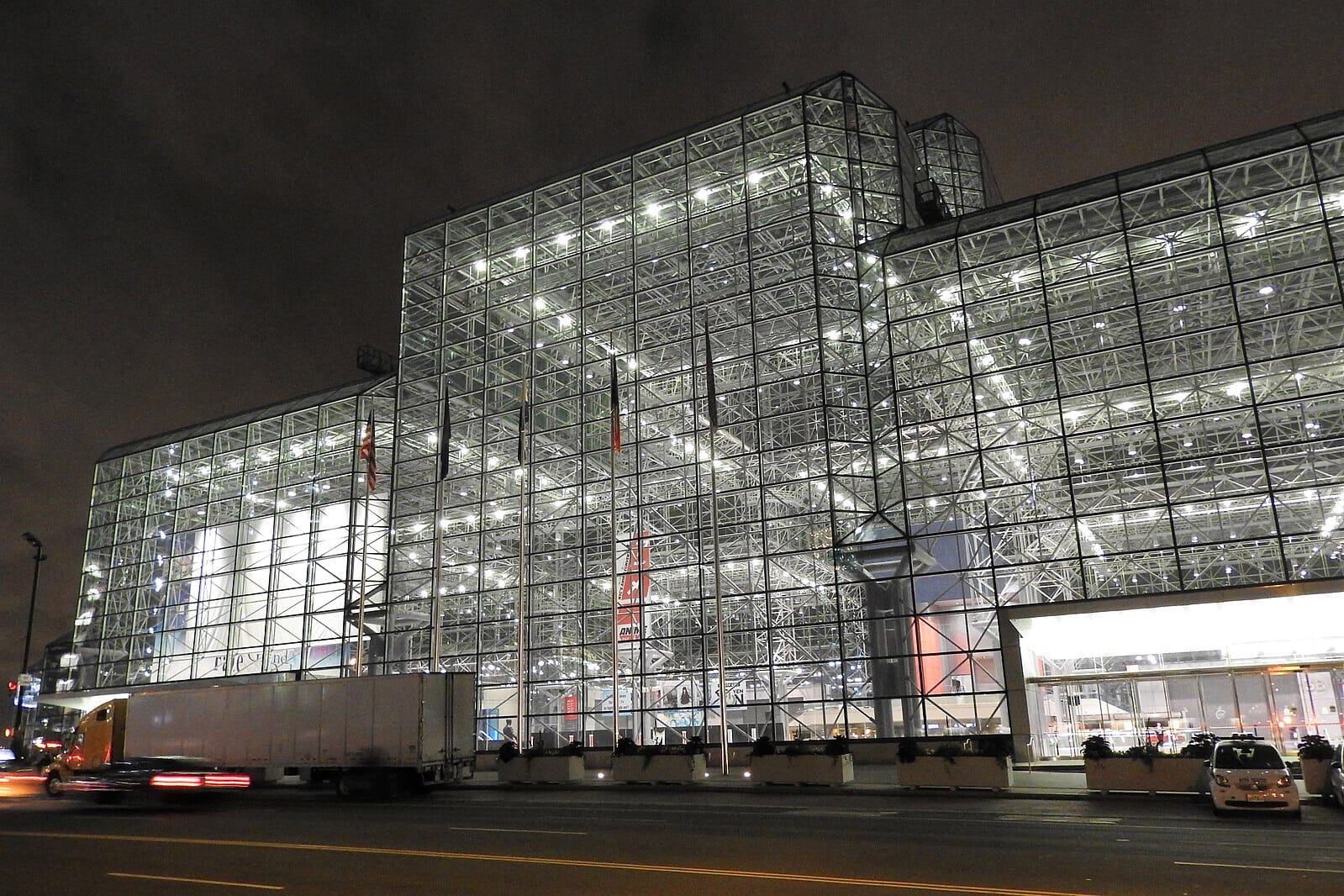 If you preorder tickets BEFORE October 23, you can access the Expo floor at no charge. But, in the event that you can't nab a ticket ahead of time, weekend passes are available for $25 on site.
Why You Should Attend?
For those who have never attended PhotoPlus, it can be difficult to understand what the draw is. In short, the Expo hosts a little something for everyone. Here's our top three reasons for making the trek out:
1. Free Samples
The saying goes that the best things in life are free. If that phrase holds any merit at all, PhotoPlus Expo is practically mandatory for any photo nerd.
Hundreds of vendors set up on the Expo floor each year. Almost all of them carry some sort of product sample or branded take-away for passersby. For those who can't get their hands on enough freebies, booth hopping is a surefire highlight.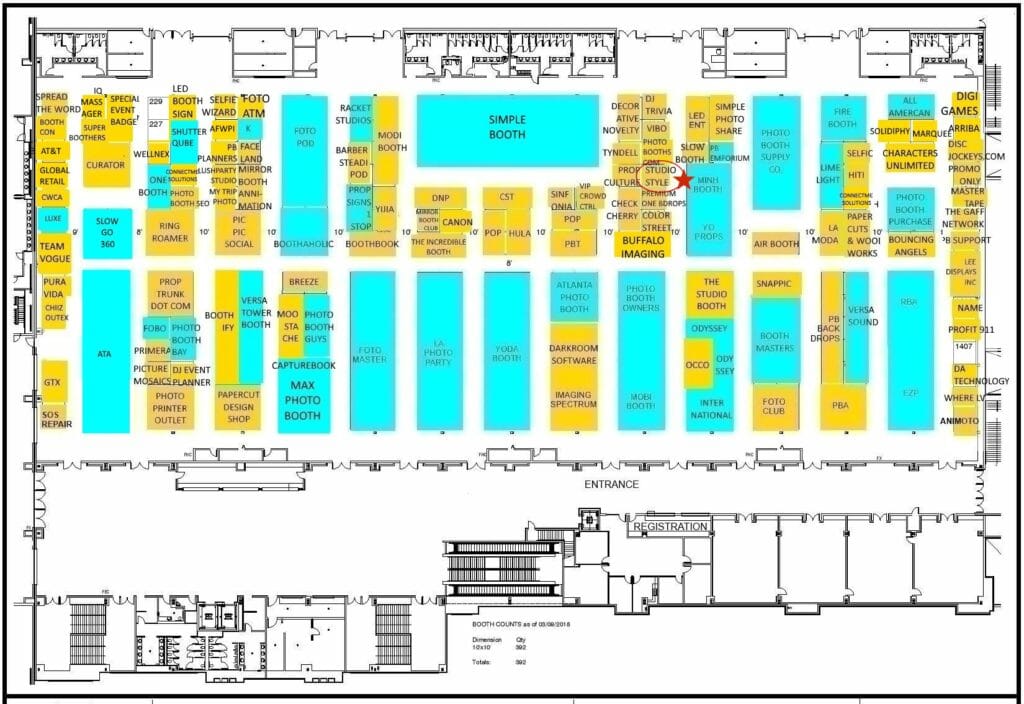 2. Mini-Courses and Seminars
Gear's not the only thing to gawk over at the annual PhotoPlus Expo. Each year, the event hosts a variety of mini-courses, seminars, and lectures intended to inspire and educate image makers
The Expo is an opportunity to have experience something a bit more tactical than an online tutorial or instruction manual. Working hand in hand with seasoned professionals, a lesson or two from PhotoPlus can help you grow as a photographer.
3. A Place to Network
Each year, PhotoPlus draws in tens of thousands of attendees from around the world. What better place to meet up with others in your field? This convention is great for catch-up with old colleagues or introductions to new photographers.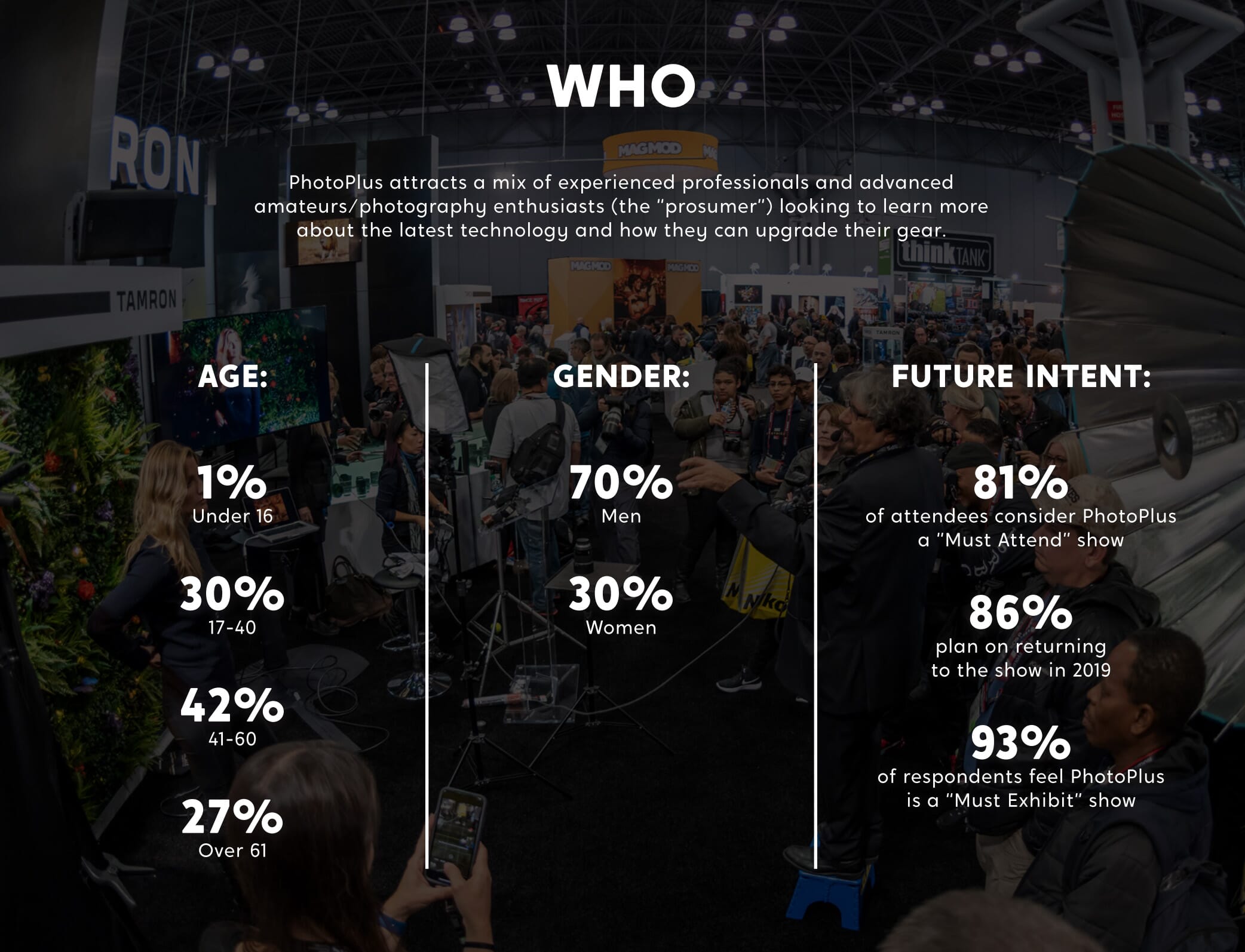 Whether you're an avid hobbyist or a burgeoning professional, it never hurts to make and maintain industry connections. You never know what strings the person standing next to you might be able to pull!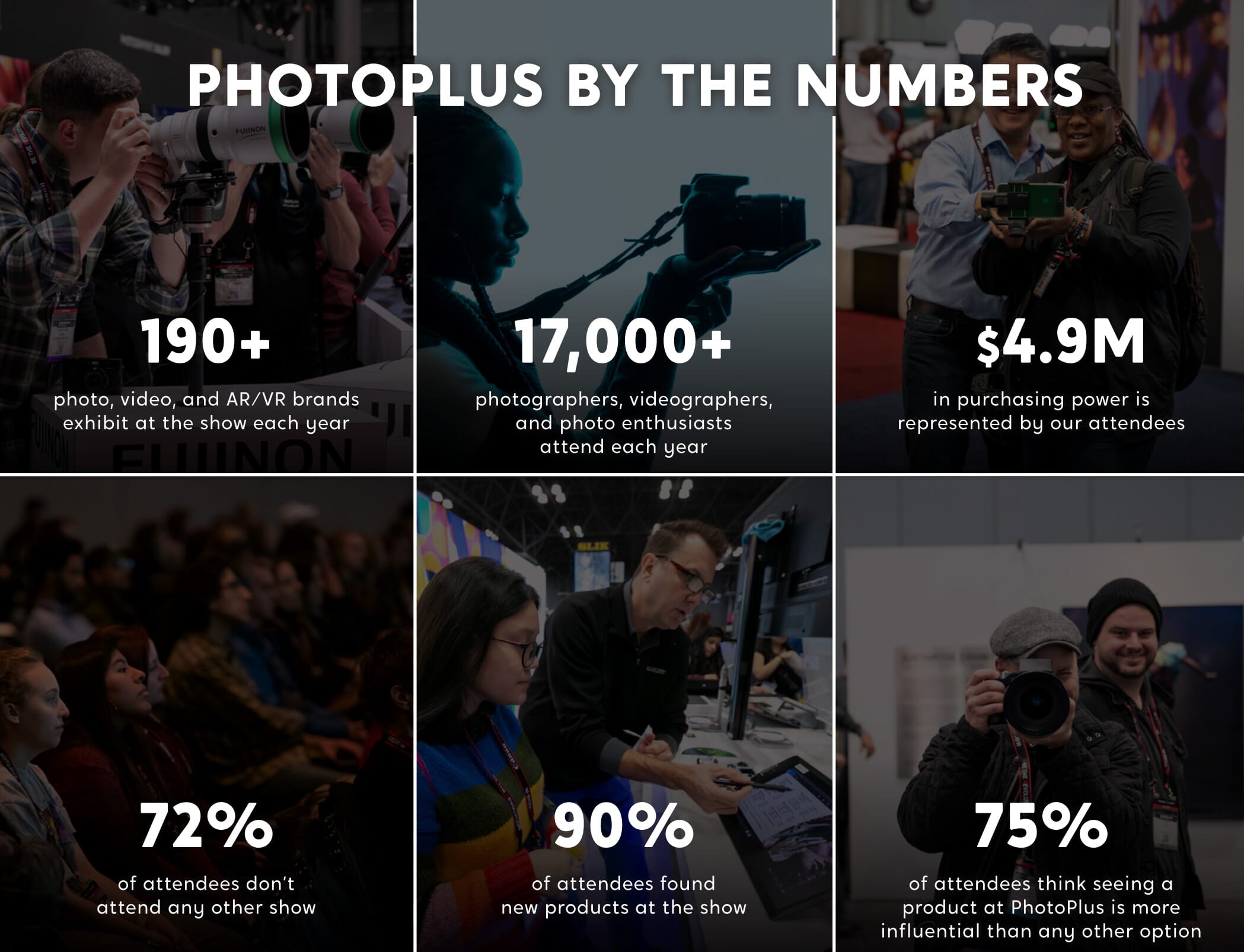 2019 PHOTO PLUS EXPO HIGHLIGHTS
Each year, the PhotoPlus Expo has new exhibitions, vendors, and events. Here's what we're looking forward to at the upcoming 2019 event!
Image Reviews
PhotoPlus is a great opportunity to get an insightful opinion from your fellow photographers. If you swing by the lounge, you'll be able to snag a one-on-one review with an industry professional.
All you need to do is bring your print or digital portfolio. The review itself is available free of charge with your expo pass! Whether you're looking for a chance to discuss the latest visual trends or you just want some pointers on post-production techniques, someone in the lounge will be able to lend you a hand at any given time. Whether you're looking to discuss the latest visual trends or you want some post-production pointers, someone will be able to lend you a hand.
A la Carte Educational Seminars
There's a lot to learn from PhotoPlus, and each year there's a huge array of seminars open to the public. Because of the resources from Expo sponsors, there's everything from darkroom introductions to Photoshop tutorials. What's more, the sheer size of the event attracts top-tier teachers like Joel Edelman.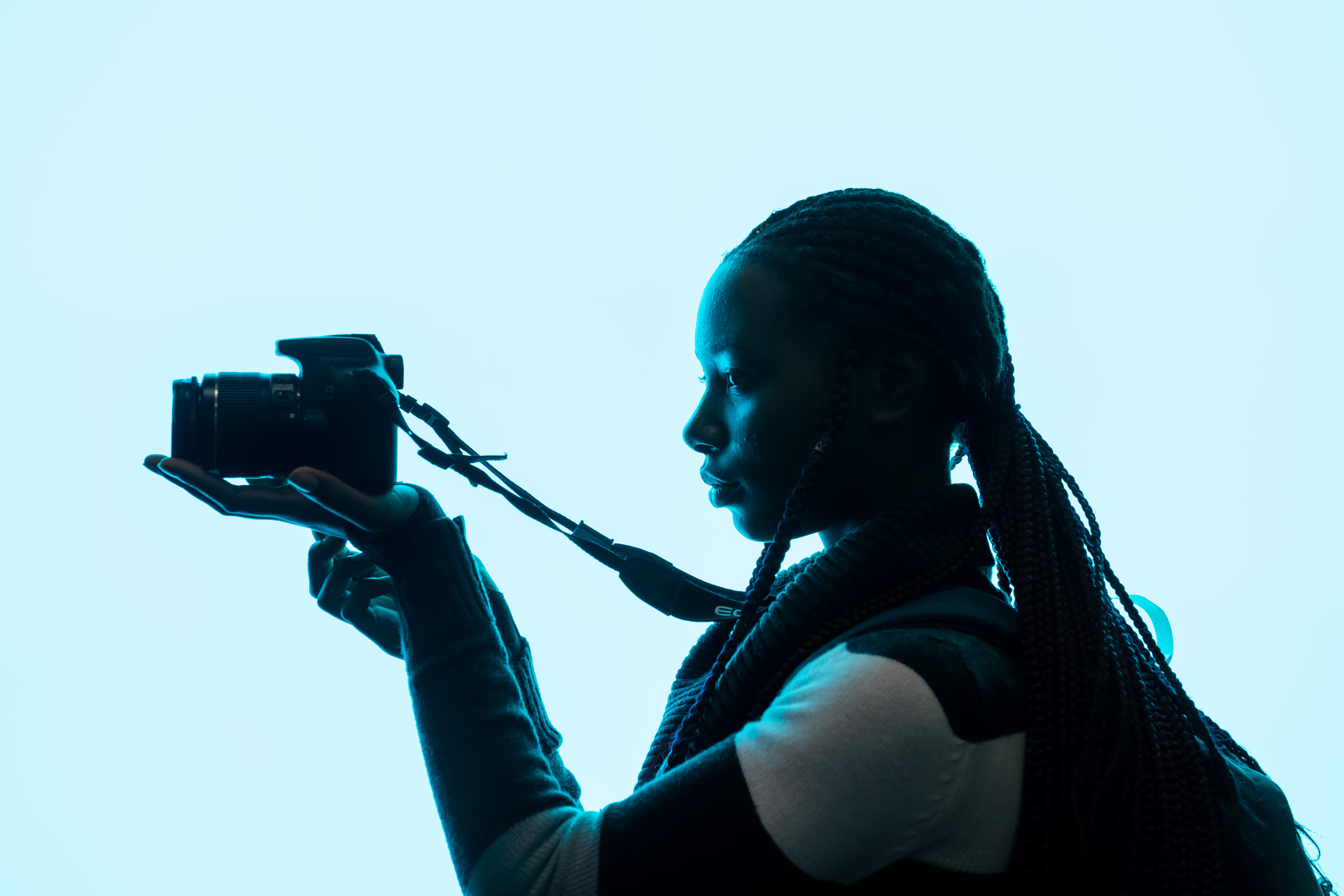 New sessions are being added everyday, so be sure to check frequently to find the class that best suits you. Find the up to date itinerary of scheduled sessions here.
Our Seminar Picks:
"Find the Light Photo Walk"
Instructor: Joe Edelman
Location: N/A
Even with unremarkable surroundings, Edelman shows that its possible to make a work of art time and time again. The Olympus photographer leads students in this workshop to find the most beautiful light in the city. 
"Ilitch Peters Street Photo Walk"
Instructor: Ilitch Peters
Location: Fujifilm Booth (#638)
Getting some tips from talented editorial photographer and Photo Plus speaker Ilitch Peters is an incredible opportunity in itself. However, this particular workshop also has the advantage of free equipment loans from Fuji-film!
"Quick Edits for Stunning Images"
Instructor: TBD
Location: Adobe Theatre (#227)
Looking to kick your photos up a notch? Industry experts host this Adobe sponsored classes designed  to streamline and improve your photo editing.
"BESELER x ILFORD Darkroom Taster Session"
Instructor: TBD
Location: Beseler Booth (#648)
Thanks to this genius collaboration, this year's Photo Plus will include a fully functioning darkroom. There, you can participate in an introductory course on developing black and white prints
"Zeiss MasterClass Series"
Instructor: Varies each session
Location: Zeiss Booth (#628)
The Zeiss booth is sure to have some of the most enviable products at the Expo. But, even if you're not in the market for some new gear, it's worth setting aside some time to stop by. The booth will host a variety of educational sessions throughout the course of the event, ranging from travel videography to lay-fit photo techniques.
Keynote Speakers
Every year, the Expo highlights a few keynote speakers. Hailing from a variety of backgrounds, they share the lessons they've learned from their experiences. For many, hearing these individuals out can be some of the more informative and inspirational moments of the entire event. And, between all of the reviews, lessons, and promotions, listening to a speaker can be a welcome break from the commotion of PhotoPlus.
This year's complete list of speakers hasn't yet been announced. However, past speakers have included the likes of LaToya Ruby Frazier, Lauren Greenfield, and Duane Michals. Keep an eye on the official PhotoPlus website for updates on who to expect for this year's event.
Exhibitors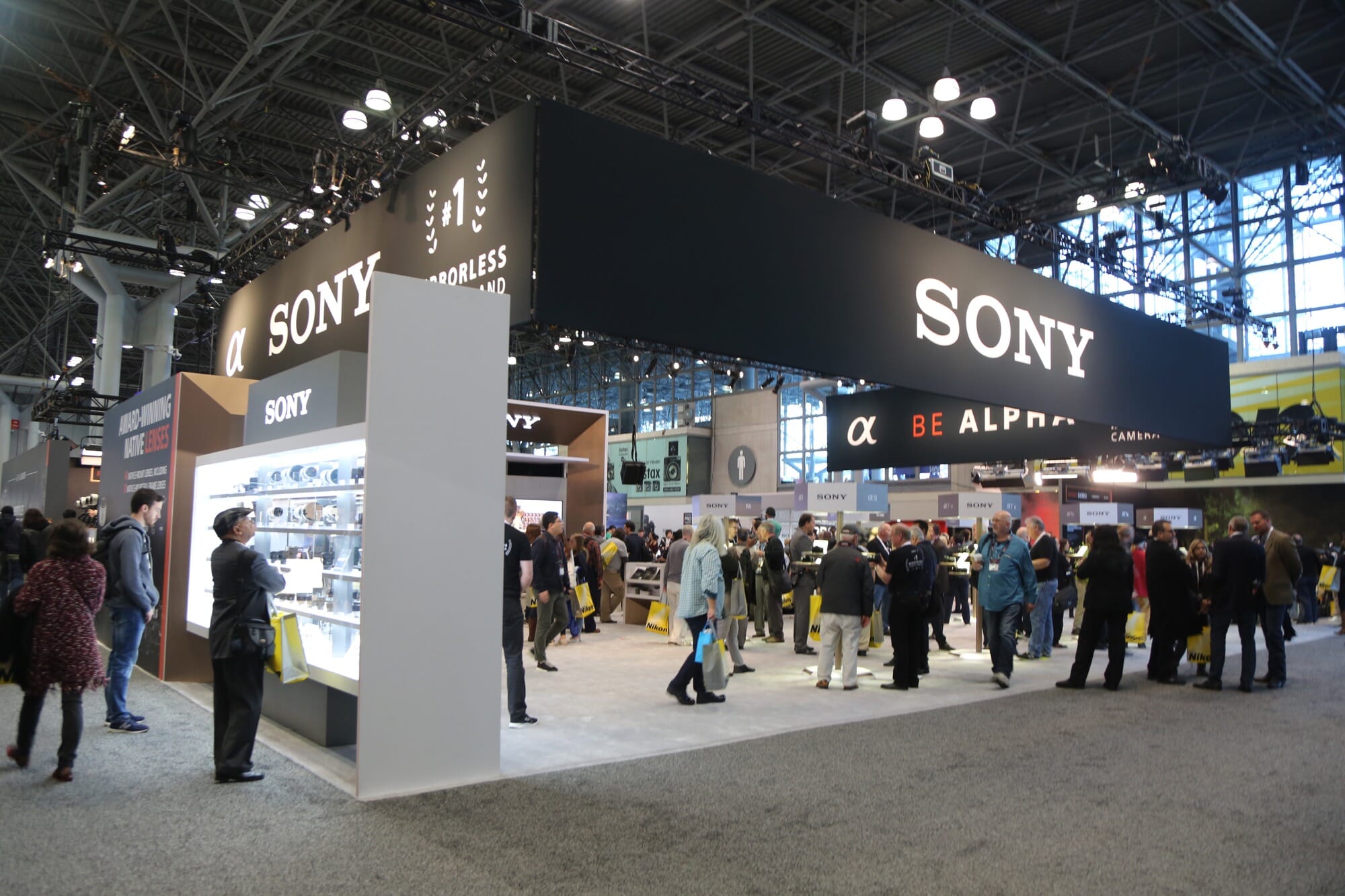 PhotoPlus is the place to be if you'd like to find out the latest and greatest with your favorite brands. This year, there will be over 200 brands represented on the expo floor. While the complete list is too extensive to list here, here are a few familiar faces that we're anxious to see: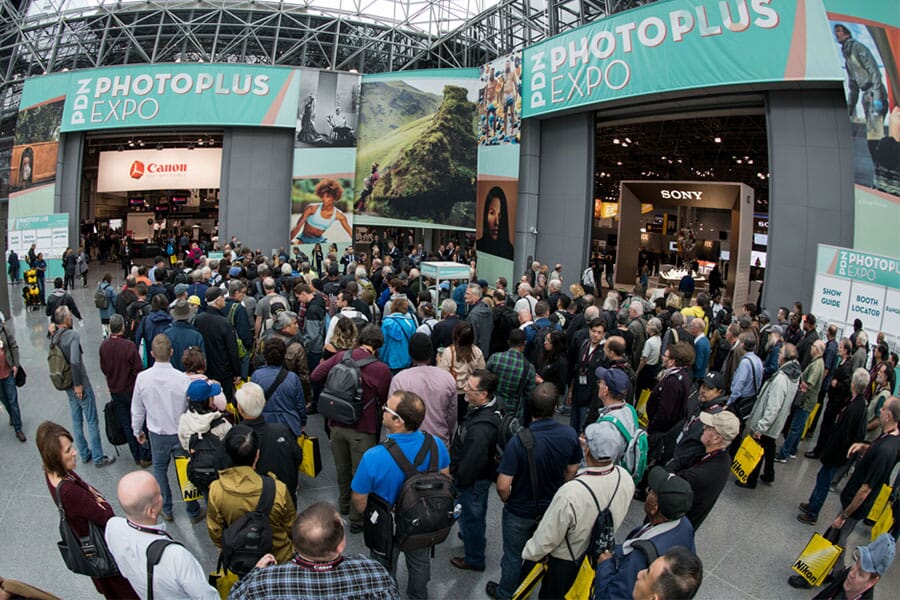 Be sure to visit all of the booths for a hands-on experience with a wide variety of gear and giveaways!
Find out more:
Unfortunately, we don't have enough space to cover everything that's happening at PhotoPlus. However, there are ways to find out more on this much anticipated event.
The easiest and most comprehensive way to keep track of all the happenings is to download the PhotoPlus official app. There, you can access everything from maps to press releases. Browse products provided by participating vendors and build a personalized planner to keep track of your days. You may even opt to allow notification updates to have the latest changes sent directly to your smartphone.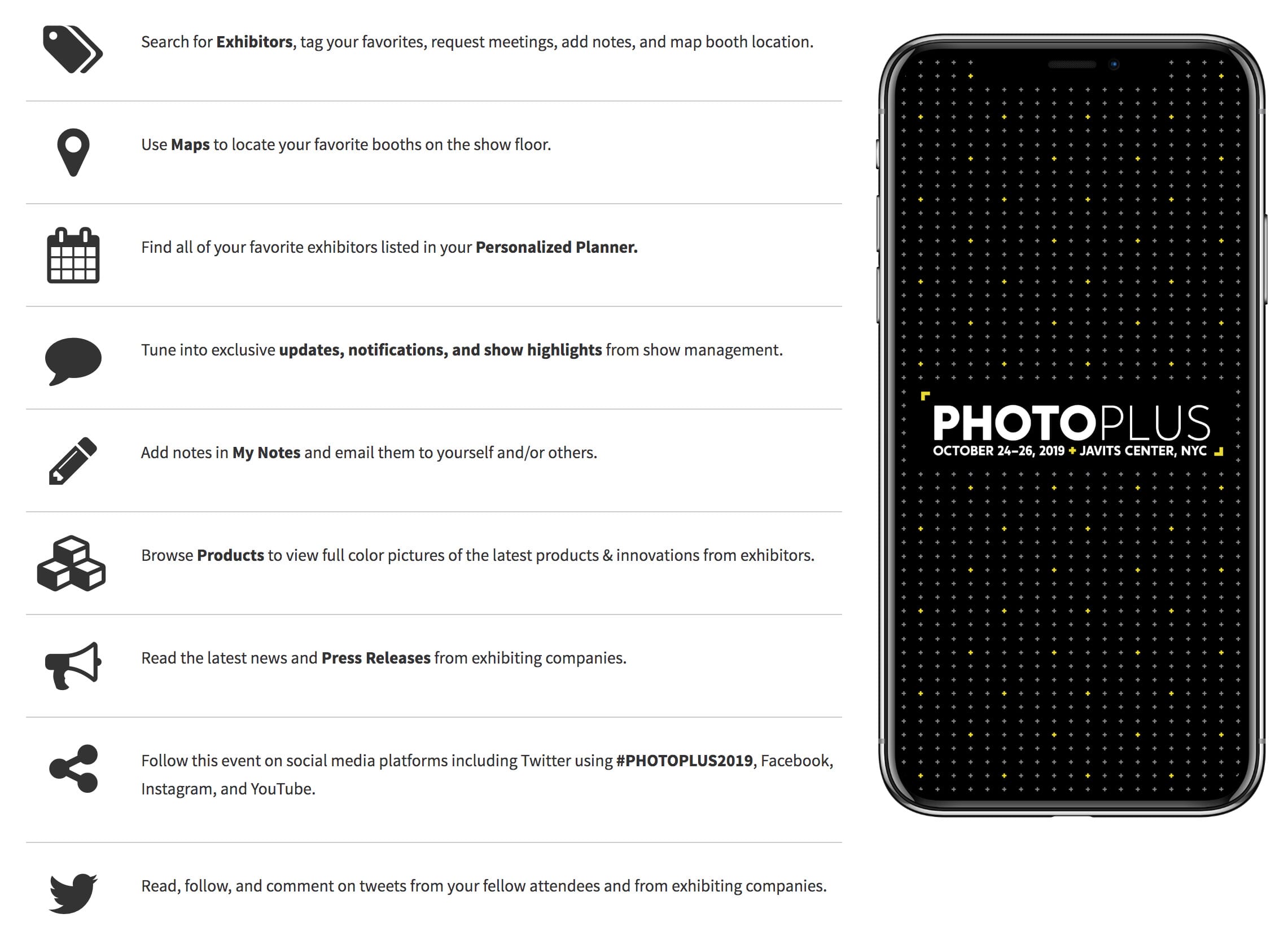 No matter where you are on your photographic journey, the PhotoPlus Expo is well worth your time and energy. Once you explore all of the opportunities this incredible event has to offer, we're sure you'll agree.
Hope to see you in New York!