Priime Styles for Mac OS X
Priime recently launched Priime Styles for the Mac OS X platform. This is a standalone photo editor that comes loaded with a series of ready to use styles.
For those of you already familiar with the iPhone app, this is great news. You would now be able to load your RAW DSLR frames on to Priime Styles for Mac OS X and get the same look and feel as your iPhone projects.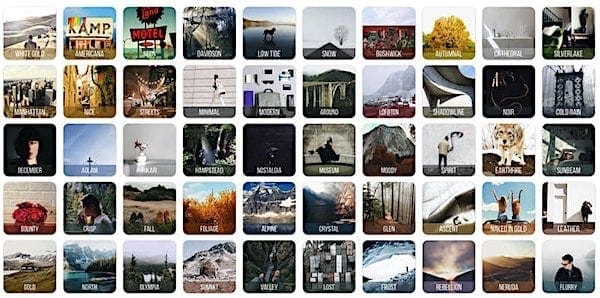 These styles have been developed after collaborating with renowned photographers from around the globe. These are reminiscent of the distinct styles of some of the most popular photographers of the present era.
These styles encompass the way these photographers go about doing their own edits and present their final images. You get to apply those styles just at the tap of a button! Although Priime is a standalone product it works perfectly well from within Lightroom and Photos. Let's take a closer look how.
Related Post: Review of Adobe Spark
Working with Lightroom
For a majority of professional and enthusiast photographers Lightroom is the go-to tool for post-processing their photos.
Invariably at some stage of post-processing presets come into the image. This is where Priime comes in.
At this stage where you would normally use presets you import the image into Priime and complete the final look. You can choose a selection of the best images, one image or an entire catalog of images for fast custom processing.
Related Posts: Best Free Lightroom Presets
Stand-alone product
A good thing about Priime is that it works as a stand-alone application as well. So you don't always have to open Lightroom and then import your images to Priime. But exporting from Lightroom allows you to import the image back into Lightroom after applying a style and refining the final look and feel.
Several Styles to Work with
Priime Styles encompasses a collection of 100 detailed and unique styles. Each of these styles bears the undisputed mark of a globally renowned photographer. It is the product of long and often arduous collaboration with some of the top photographers from around the world.
You get that huge library of unique styles at your fingertips. Transforming your images and giving them a look even professionals would admire has never been easier.
Choose the Look You Want
Many times you want to be able to compare different looks before finalizing on the one that you really like. Unfortunately, that means several hours spent in front of your computer processing your images. With Priime that's no longer necessary. You are encouraged to try out as many different looks as you want, compare them side by side and then select the one you like the most.
Sometimes I like editing my images in more than one ways. There are many instances when I had originally wanted to edit an image in black & white and then went on to edit it in color too. I love editing in subtle cinematic color tones and this is something that I love doing from time to time. But this is time-consuming, such experimentation. With Priime I can do all of that in a jiffy.
Related Article: The Best Photo Editing Software
Batch editing
This is yet another advantage of Priime Styles. Let's say that you wish to implement a specific look and feel to a bunch of images from your shoot. You can select all of them and implement the look in a jiffy using any of the 100 unique styles.
Related Post: Pixelmator Pro Review
The cost to own Priime Styles for Mac is a one-time investment of only $24.99. For a lot of amateurs, enthusiasts and even beginner professionals, a one-time investment poses a better cost-benefit ratio than a recurring $9.99 per month for lifetime.
After all, the unique styles that Priime Styles offers are more than enough for most lighthearted to even serious post-processing requirements.