In this topic, we show you some photography spots you can visit in Singapore and the equipment you will need to take the perfect photograph. We will also be sharing some tips in taking your photos so they can look presentable and give you an idea of what to expect when you start taking photos.
About Singapore
Singapore is an island city-state off southern Malaysia which is home to a multi-cultured community made up of Chinese, Indians, Malaysians, and other foreigners. Singapore is also well known for its tourist attractions like the Marina Bay Sands, Gardens by the bay, and etc.
This country is also a venue for photographers to do engagement, commercial, and travel photography with its structures and environment.
Equipment For the Perfect Photograph
It is essential that you have the right equipment to get the perfect photograph. For the basics, you will need your camera body though you can also use mirrorless camera body due to its compact and light structure, you will also need lenses, lens filters, and camera cleaning equipment to clean your equipment.
Weather
Singapore's weather can be humid and most of the time sunny which you can use to your advantage when doing your photoshoots. Though the weather is mostly sunny, it can still rain out of the blue so be sure to bring protective equipment against rain or moist.
Places To Visit and Take Pictures
Little India
Is a historic area that shows the best of Singapore's Indian community. From colorful culture to various places for shopping, Little India is one of the places to visit. Aside from shopping and culture, the place also contains a variety of Hindu inspired structures you can take pictures of, as well as colorful house paintings that can be seen from the side of the road.
Related Post: Places & People to Photograph in Sikkim, India
Singapore Harbourfront
Is another tourist spot in made for ports to cruises and ferries from Singapore. It's a famous spot for eating, shopping, or relaxing. You can take lots of photos in this area, whether they are pictures of people, the scenery, or certain detailed objects.
For equipment, you will need wide-angle lenses to capture an open area or get a wide coverage of the venue. Prime lenses if you wish to capture portraits of people or specific subjects. Protective gear for your camera/s is also useful since the place is near water.
Sentosa Island
Sentosa Island is one of the most visited places in Singapore where numerous tourist attractions like Universal Studios is located. The island also houses resorts and other places where you can have fun with all sorts of physical activities and eat at luxurious dining spots.
The lens you will need most for this type of venue would be your wide-angle and prime lenses, as you will be more enticed to shoot the scenery and the people. You can use your wide-angle lenses to shoot a wide coverage of the scenery. It would be better to also have an ultra wide angle lens with a focal length range of 10-24mm.
Marina Bay Sands
The Marina Bay Sands has been one of the most iconic scenery of Singapore. It also represents all things modern with famous dining destinations, as well as leisure spots. This is the place to be if you wish to take a souvenir picture for your Singapore trip. Here, is where you can also find the iconic Merlion, the city's symbol.
The basic equipment you can bring to this venue would still be your wide angle and prime lenses, as there are spots good to get a wide coverage and some spots worth capturing portraits of your family and friends. Bringing weather protective equipment is also important to protect your camera body and lens from water or moist, as it may also rain at times, so be sure to check on the weather as well.
Haji Lane
Haji Lane in Singapore is also one of the go-to spots if you want to experience a place filled with different colors and bars for refreshments and some food for a quick stop. Normally, this place is filled with people, so it's best if you take pictures early in the morning to light up the whole place.
To capture the wallpapers and various artwork in the area, you will need wide angle lenses to cover a wide area or the whole art piece itself. Prime lenses won't really help you catch the area as the focal length is not enough to cover the area unless you plan to do portraits and blur your background with a high aperture.
Conclusion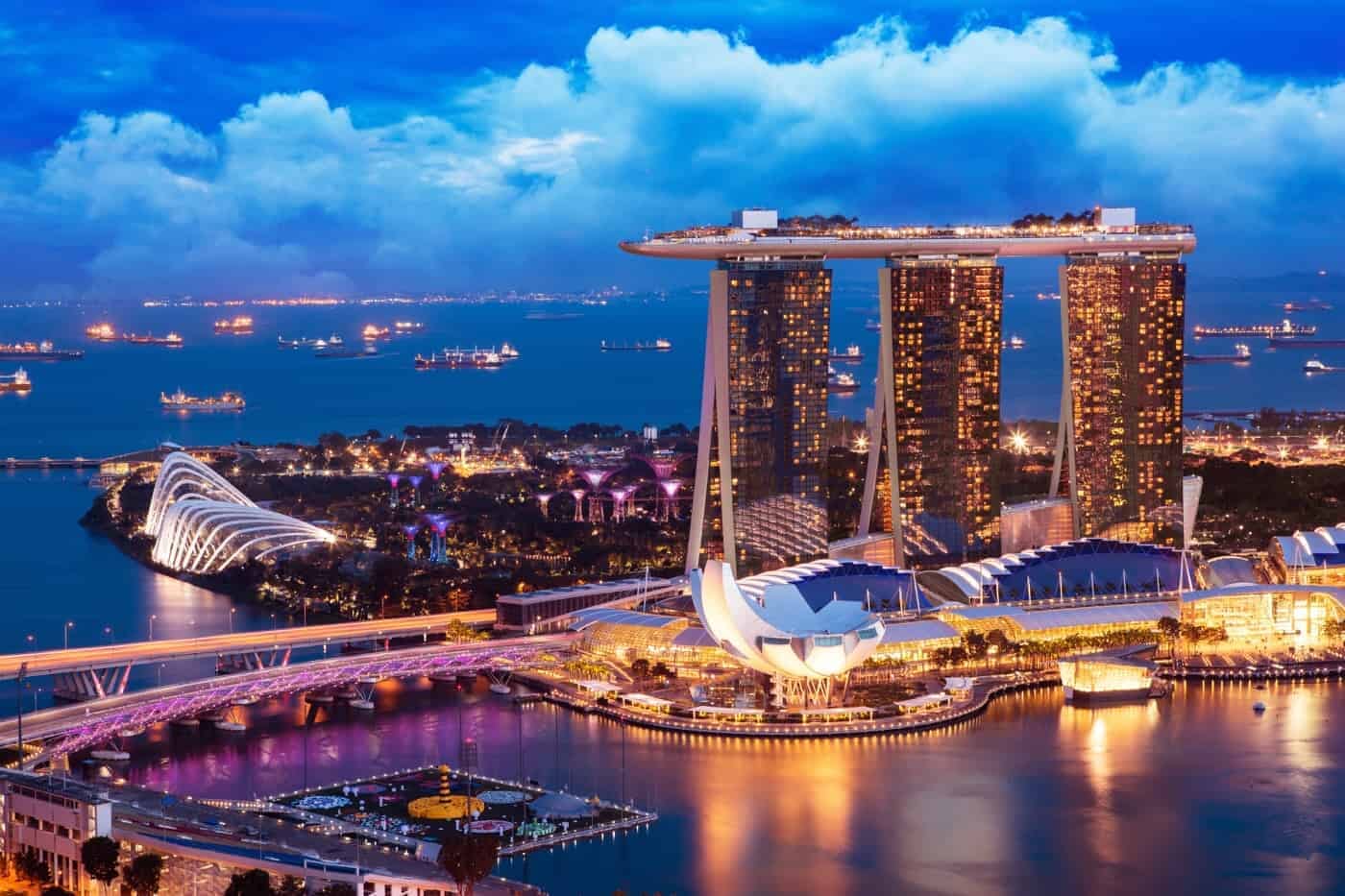 In the end, there are still a variety of places in Singapore not mentioned here, but for starters, these can be the places you can begin with to take pictures. The rest of the places will be up to you to explore and enjoy as well.
Related Post: Cityscape Photography
The best lens to bring with you on these types of trips is wide angle lenses, as they can cover a wide range or if you're taking pictures of a group or crowd. Wide angle lenses can come pretty handy if you're taking photographs of buildings and a huge landscape as well. You can also check out our topic on some lenses a beginner should own, as this will help you out on the lenses you will need.
We are a team of enthusiast photographers crafting every piece of content to help you become a better photographer.
The PhotoWorkout Team is always curious about the latest photography gear, post-processing software, up & coming photographers, and innovative ways to print your photos.