Full Frame Doesn't Have To Be Big!
Tech Specs Overview: the Smart Sony A7 Mirrorless Camera
Mirrorless cameras, like the Sony a7, are slowly but surely eating into DSLR territory. With mirrorless technology becoming increasingly better, matching the speed and quality of DSLR systems, albeit, in a much lighter frame, DSLRs are increasingly finding themselves pushed aside for mirrorless cameras.
Related Post: The Best Lenses for the Sony Alpha 7
Sony a7 vs. Sony a7r
The Sony a7 and the a7r are two such mirrorless system cameras. Although named similarly, underneath the hood these are two vastly different systems. The only thing that is probably in common is that they both have a full frame sensor.
But that's about all the similarity there is between the two systems.
In this discussion, we shall be studying the Sony Alpha a7 Mirrorless System. However, we will be frequently drawing comparisons between the two systems.
Sony a7: The Sensor
The Sony a7 is powered by a 24.3-megapixel full-frame EXMOR CMOS sensor. Sony states that this sensor is capable of a higher than average speed, thanks to the parallel signal processing technology.
The analog signal circuits are designed smaller in size, which produces less noise. Reduced noise not only ensures cleaner imagery, but the dynamic range of the images are higher too.
Related: Best Mirrorless Cameras under $500 for Travel Enthusiasts

It churns out images of the size 6,000 x 4,000 pixels and records full HD videos at 60 fps and 24 fps. Thanks to the higher megapixel resolution you can make pretty large prints, around 20" by 13" without having to upscale the images.
Handling the processing of the camera is a BIONZ X image processor. This processor performs better when it comes to reproducing finer details. Thankfully, it has not been programmed to over-sharpen details and thereby not make things too obvious to the naked eye. It gives a more overall emphasis on blending things in.
Video Review: Pro and Cons of the Sony a7
PROS
Cheapest full frame camera (full frame = bigger than APS-C sensors = better image quality)
Lightest and smallest full frame camera (1.04 pounds)
Excellent image quality and low light performance
WiFi and NFC Connectivity
Not intrusive when being at events (compared to other bulky DSLR full frame cameras)
Lens adapters are available to make it work with other lenses
New E-Mount lenses keep on being released
The price is now down from $1,700 (launch price) to now under $1,099 and with the kit lens under $1,400
CONS
Sony a7 Autofocusing
A major point of difference between the Sony a7 and the Sony a7R, other than the sensor resolution that is, is the auto-focusing mechanisms.
The Sony a7 comes with a hybrid AF system, which consists of 117 phase detection points and 25 contrast detection points.
The New Eye Auto-Focus Technology is a marvel. Even if your subject is slightly turned away the camera will still detect a single eye in the frame and focus on that.
Shooting Stills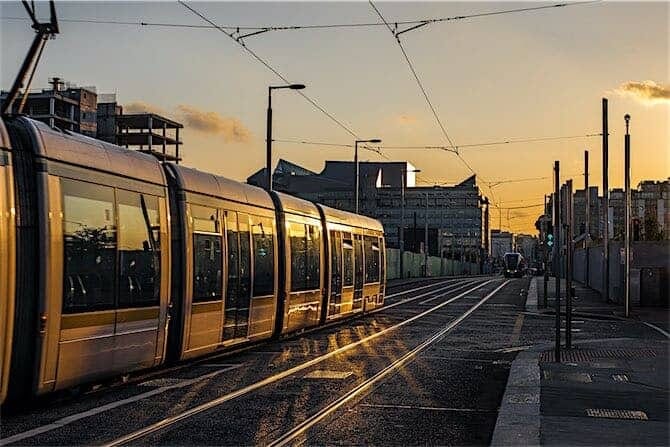 The maximum pixel size of the stills captured by the Sony a7 is 6000 x 4000 pixels.
Thanks to the fast BIONZ X processor, the camera is capable of shooting at 5 fps continuous speed at full resolution.
To be honest 5 fps isn't a burst rate that someone would be proud of. There are a good number of DSLRs and mirrorless systems that can shoot at a higher frame rate than this. The frame rate is good enough for capturing stills when your subjects are moving about a bit.
Sony a7: Video Shooting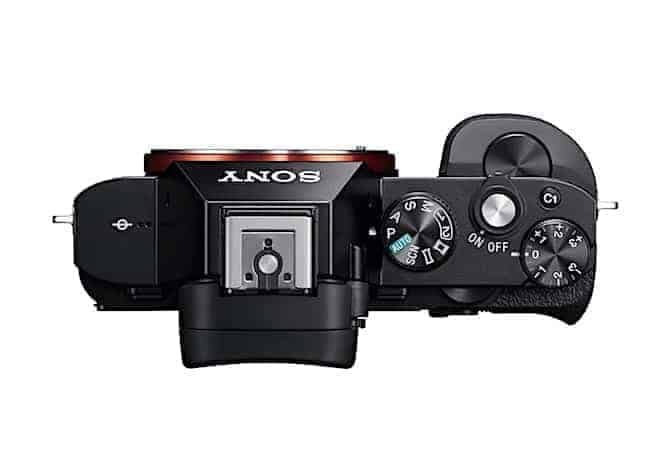 The Sony a7 captures full HD videos at varying frame rates of 60 fps and 24 fps with the option to directly output uncompressed footages to an external recorder.
Being able to transfer uncompressed footages to an external recorder allows you to grade them, color correct them and do a lot more during post-processing than is otherwise possible.
The built-in stereo mic allows you to record stereo quality sound along with the videos.
With the hot-shoe mount, you can connect an external noise-canceling stereo mic to capture better quality sound for professional quality results.
Related Post: Best DSLR for Video Making
Diffraction Reduction
Sony touts the BIONZ X image processor to have Diffraction Reduction. Diffraction is the softening of the image quality that happens due to the lens having been stopped down to a very small aperture. At that aperture, light bounces off the diaphragm blades and thus produces a softer image.
Cheaper lenses tend to suffer from this problem even more. Sony's BIONZ X image processor comes with a technology that is rated to counter that.
Related Post: Best Wide Angle Lens For Sony E Mount
LCD Screen and Viewfinder
The back of the camera is dominated by a 3" 921.6k-dots TFT LCD screen that tilts. A tilting screen allows you access to acute shooting angles, such as over the heads of a crowd or shooting right down from the grass level.
There is also a 2.4 Million dot OLED electronic viewfinder. The advantage of shooting through an electronic viewfinder is that the image is pretty much what you are going to capture when you press the shutter release. There are no surprises basically.
You can precisely check the depth of field of your images. With the XGA OLED Tru-finder technology, accurate representation of the bokeh you are about to capture.
It is not so with a pentaprism powered DSLR. With a DSLR if you miss the indication given by the exposure meter you will lose a photo opportunity.
With an electronic viewfinder, the cues are way too obvious to miss. Both the viewfinder and the back LCD screens of the a7 give 100% frame coverage.
Connectivity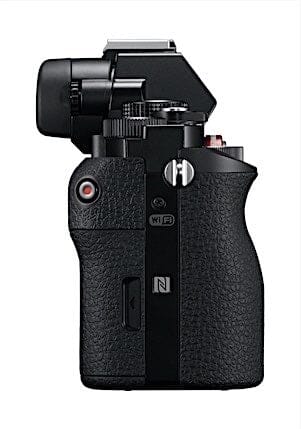 The Sony a7 has both built-in Wi-Fi and NFC capabilities which ensure you can capture and share your masterpieces in an instant using any available wireless network. With compatible NFC devices, sharing imagery is even easier.
Build quality and Ergonomics
Extensive use of carbon composites not only gives the camera a lot of solidities but also feels quite secure in the hands. The body design has a sealing against the whims of nature. Thus, the A7 is a good enough camera to work outdoors.
The overall layout and design are ideal for small hands. Most mirrorless cameras are like that. The buttons and dials on the rear of the camera are well placed for one-handed operation.
Except for maybe the video recording button. It is on the edge of the right side. The queer placement means that you will have to use your left thumb to switch on video recording while holding the camera with your right hand.
Related Post: Why you should change from DSLR to Mirrorless
What about the Sony a7
Mark II

?

If you think you should buy the newer Sony a7 Mark II instead of the Sony a7, do think twice! Because the Sony a7 Mark II was not introduced in order to eliminate the a7. Instead, it was introduced to give more reasons to buy the a7.

Related Post: The Best Cameras for Fashion Bloggers
---
As an Amazon Associate we earn from qualifying purchases. Certain content that appears on PhotoWorkout.com comes from Amazon. This content is provided 'as is' and is subject to change or removal at any time.