Triptych photography is a great way of showcasing multiple photos or even adding a creative touch to a singular photo. There are many different ways you can produce triptychs, to help you out, we're sharing some of our ideas of how to make stunning triptych photographs.
A triptych is a set of works spread across three separate panels displayed side-by-side. They have been present in art for thousands of years. And, in modern photography, it's one of the most popular ways to display multiple images.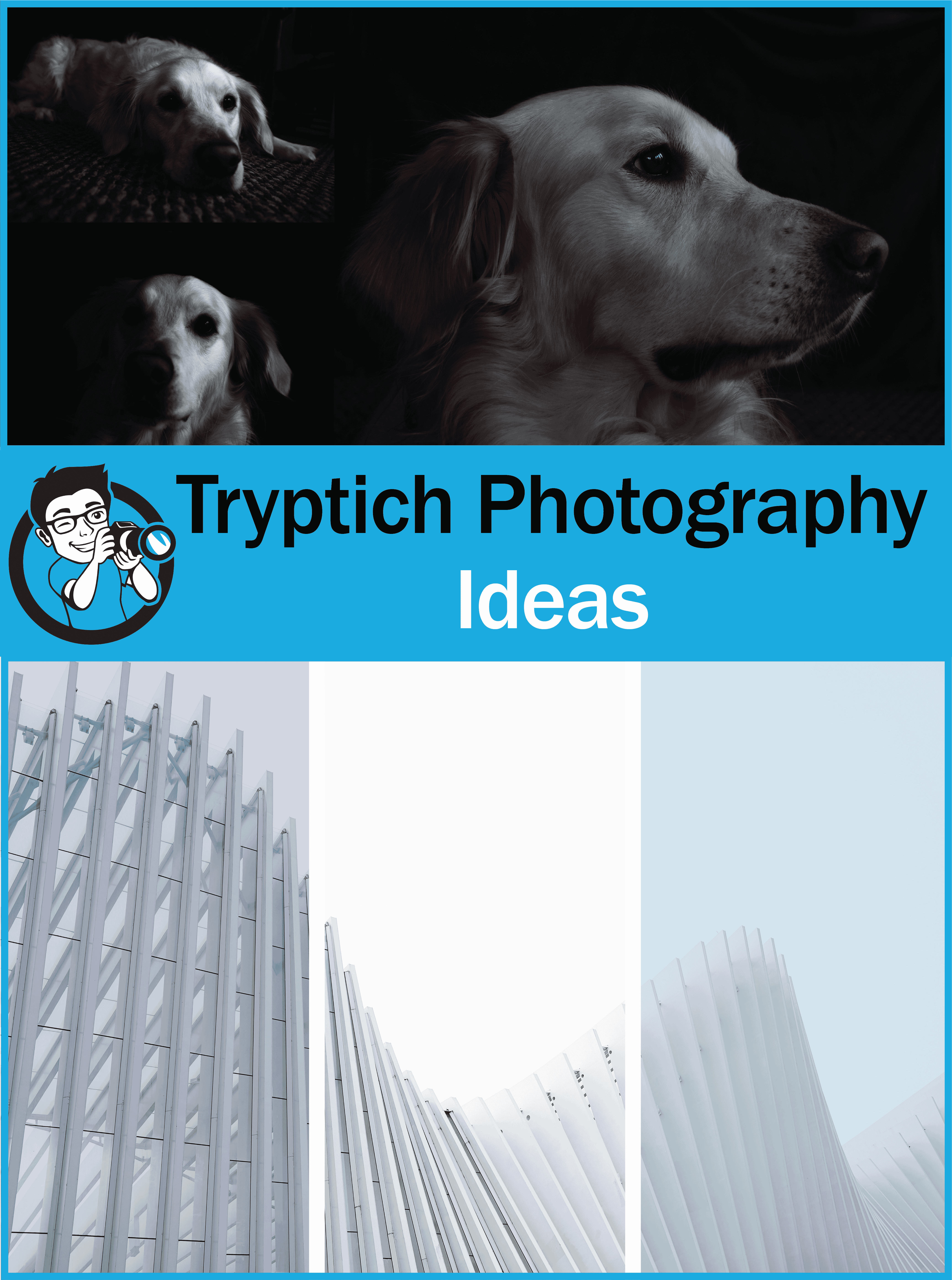 The reason for working in threes is straightforward – pictures that may not shine alone are often elevated when they have a "buddy" or two to play with. But what makes a good triptych? How does one begin putting it together?

Triptychs allow artists to get creative, and there's no single "right" way to go about planning one. There are plenty of ways in which photographs communicate with one another. Getting the right configuration often takes experimentation. For our ambitious readers, we've compiled a few triptych photography ideas on how you can start pairing photos of your own.
Connect Your Triptych Photograph with a Theme


While it may seem overly intuitive, picking a recurring theme is a great starting point. For first-timers, connecting photographs can be a daunting task. Picking a common thread that reoccurs throughout your series can provide some guidance when making a triptych of your own.
Some ideas that you could latch onto include:
A special location. This could be anything from a beach you like to relax at, to your favorite city.
The people or pet that inhabit your household.
Photography holidays, special occasions, or a recent vacation.
Similar visual elements. Keep in mind that your content doesn't have to be the connecting factor. If you want a challenge, you can try singling out images by colors and textures that pair well together.

Keep in mind that your theme doesn't have to be anything cerebral or complex. For my example, I created the triptych above with three images of a frequent dog sitting client taken during different seasons. Simple connections that everyone can catch onto are often the most effective.
Mix Up Aspect Ratios and Image Splits
When it comes to ideas for your triptych photography, don't feel obligated to display your pictures perfectly side-by-side horizontally or vertical. One of the most popular means of display is the "T-Split", where two smaller images flank a larger photograph in a "T" configuration. But you can get as creative as you like – try different spacing configurations or "staggering" prints.

On the same note, you don't need all of the images in a triptych to stick identical aspect ratios. Don't hesitate to pair a horizontally oriented shot with a vertical. If you're feeling bold, you could even experiment with prints shaped like circles or squares.
Capture Some Movement
In 1887, photographer Eadward Muybridge used a series of cameras to capture the movement of a galloping horse. When the film developed, he was shocked to find that all four of the animal's legs would leave the ground as it ran. Today, that anecdote perfectly illustrates photography's amazing capabilities to capture almost imperceivable movements.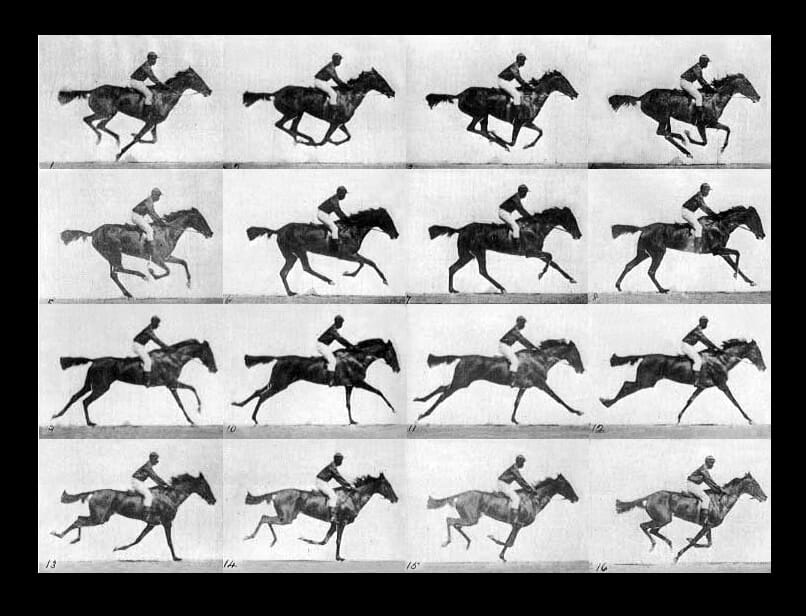 Photography has the unique ability to freeze time, so why not use your triptych to show that off? When showing off a leap from a diving board or your daughter scoring a goal at her lacrosse game, moving sequences do much more than any still shot could.
Show Off the Details
Another idea for triptych photography is to show off details in your images.
On their own, it can be hard to appreciate photos showing off fine details. However, pairing a few different details together can start to build a larger story or scene.
Don't let your detail shots collect dust. Pick a few of the most interesting frames you can find from your latest shoot and see how they look together. While clear, concrete images work fine, focusing on details can make the most of abstract shots that might not stand strongly on their own.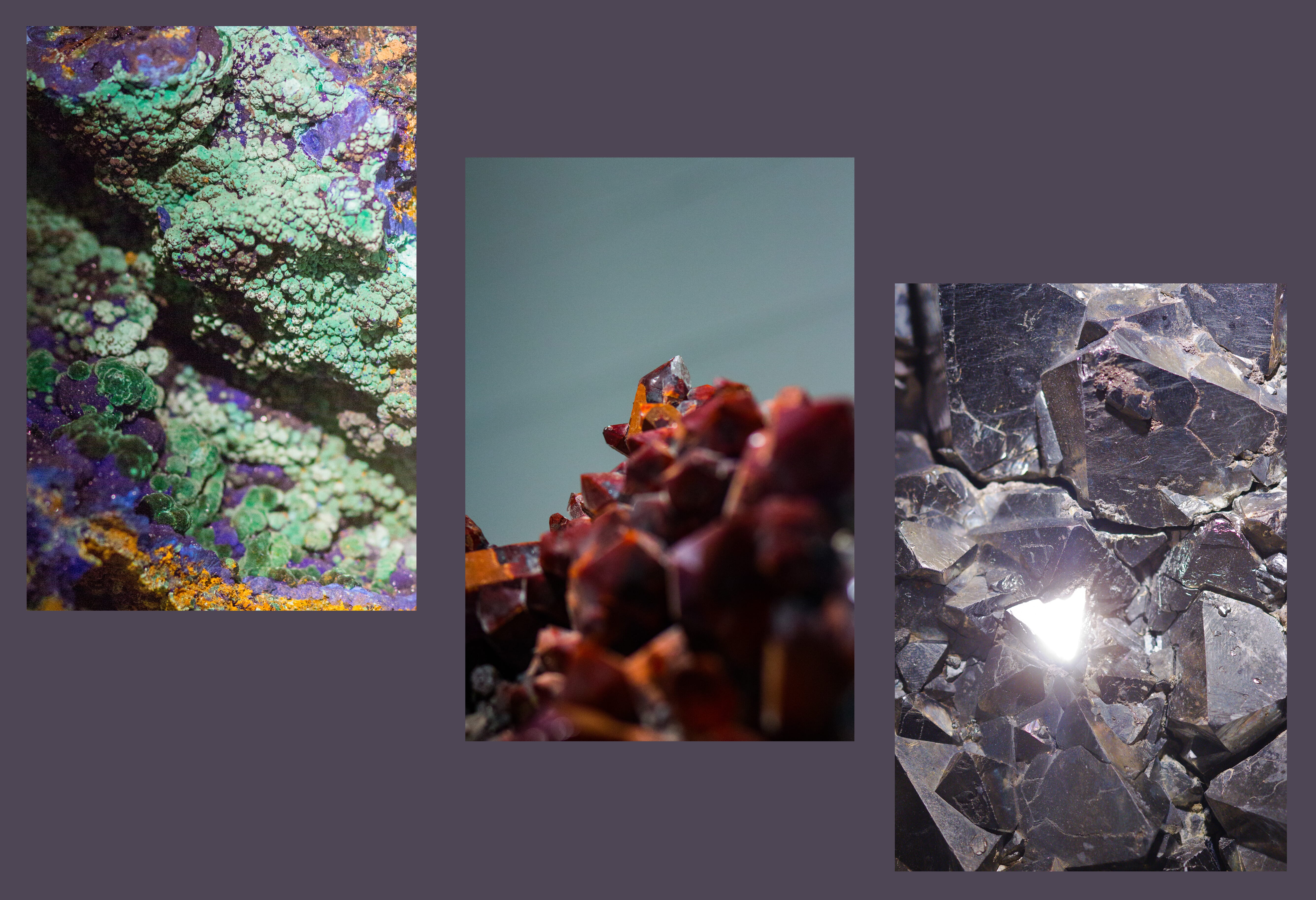 Split Up Your Shot
Sometimes, the trick to getting a great triptych is as simple as finding a photograph you really love and tearing it apart. Believe it or not, splitting a shot three ways can actually lead to some pretty interesting results.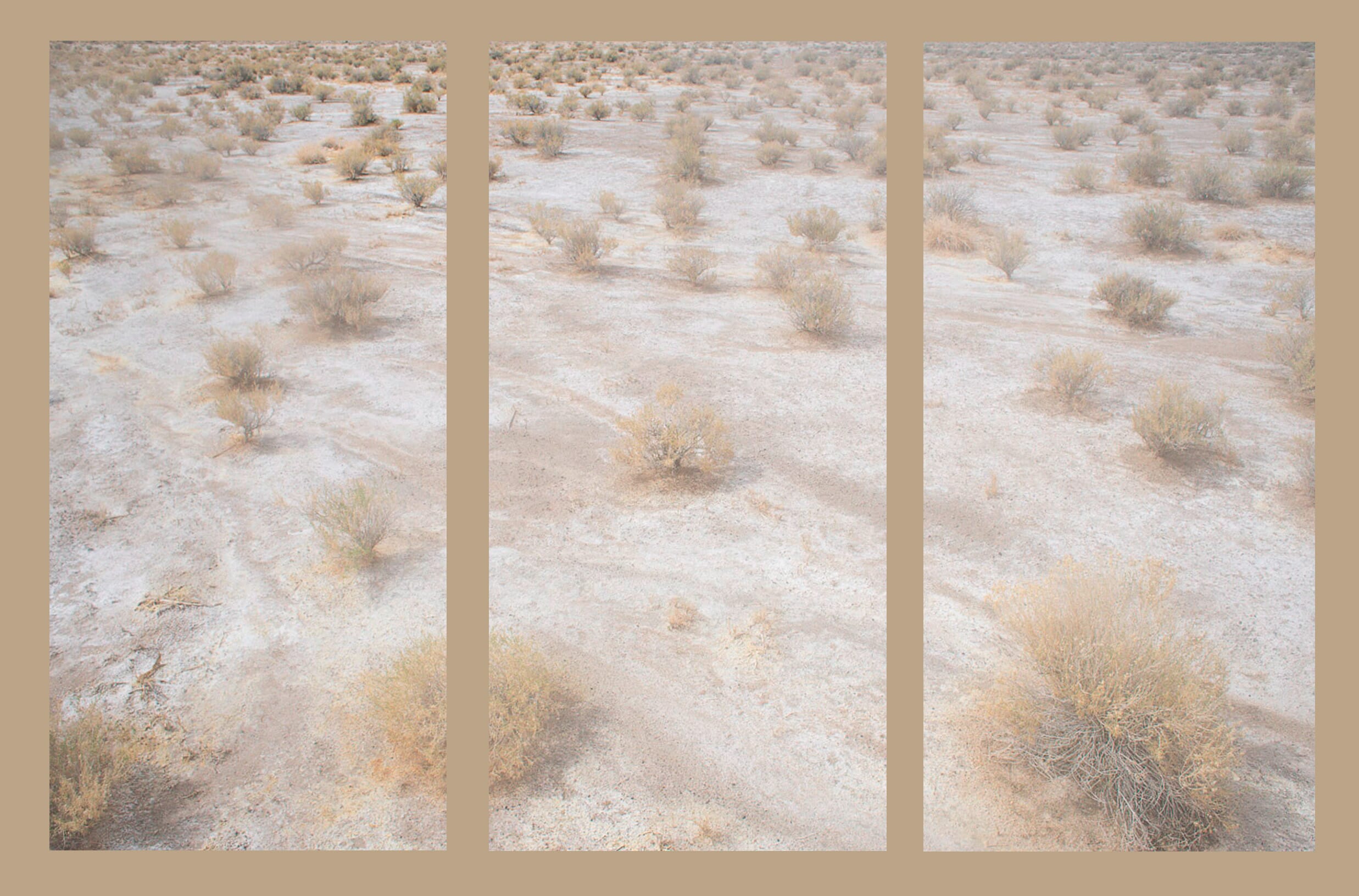 This strategy is a great way to look at a photo in a whole new light. Breaking apart frames forces focus on subtle details, changes up the aspect ratio, and creates new compositions. Even "boring" shots can become a bit more interesting.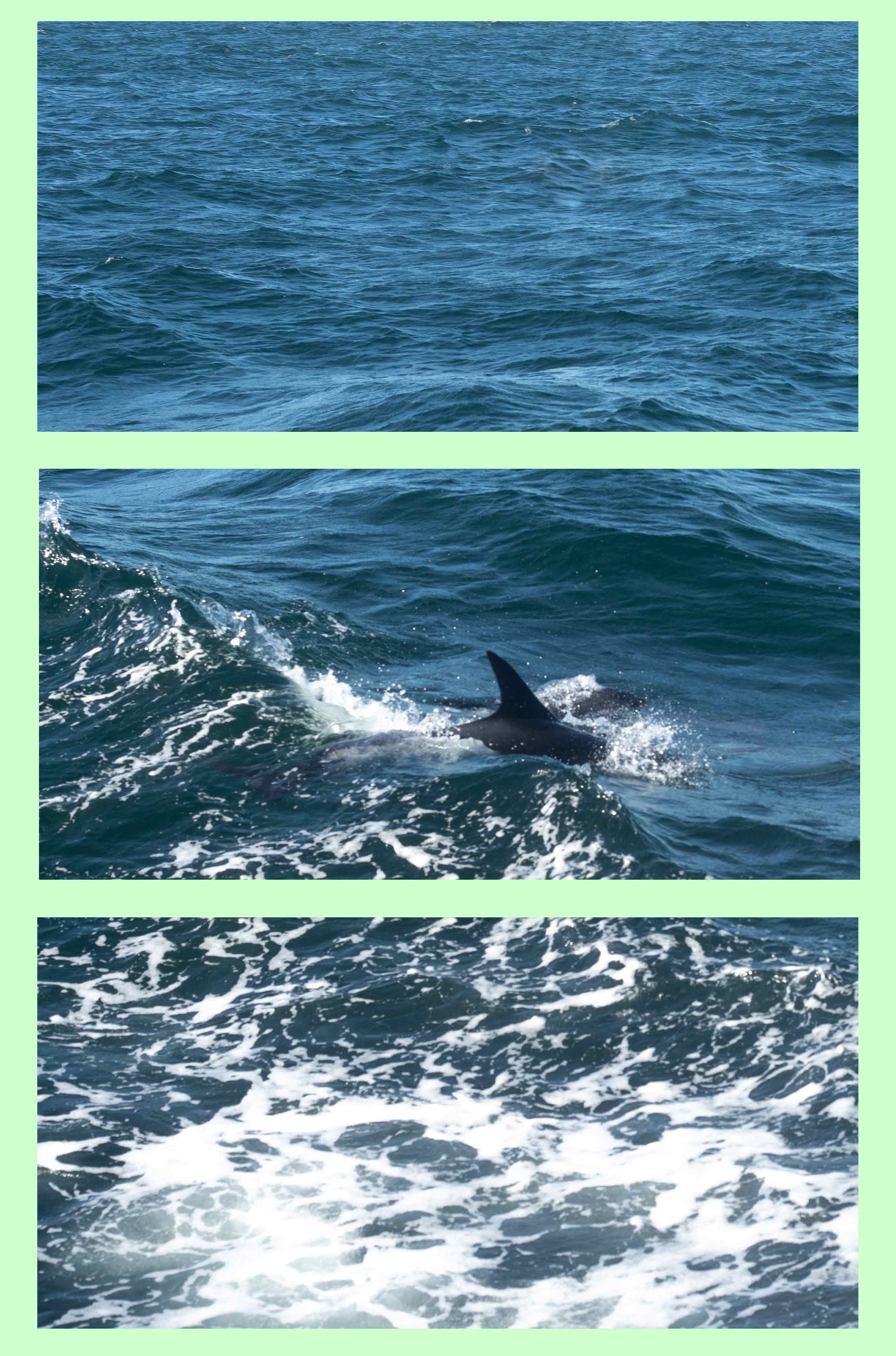 Keep in mind that a split works better with some images more so than others. I feel that this technique works especially well with landscapes or abstract images as opposed to more concrete portraits. However, don't let that stop you from experimenting when breaking up your photographs!
Same Thing, Different Ways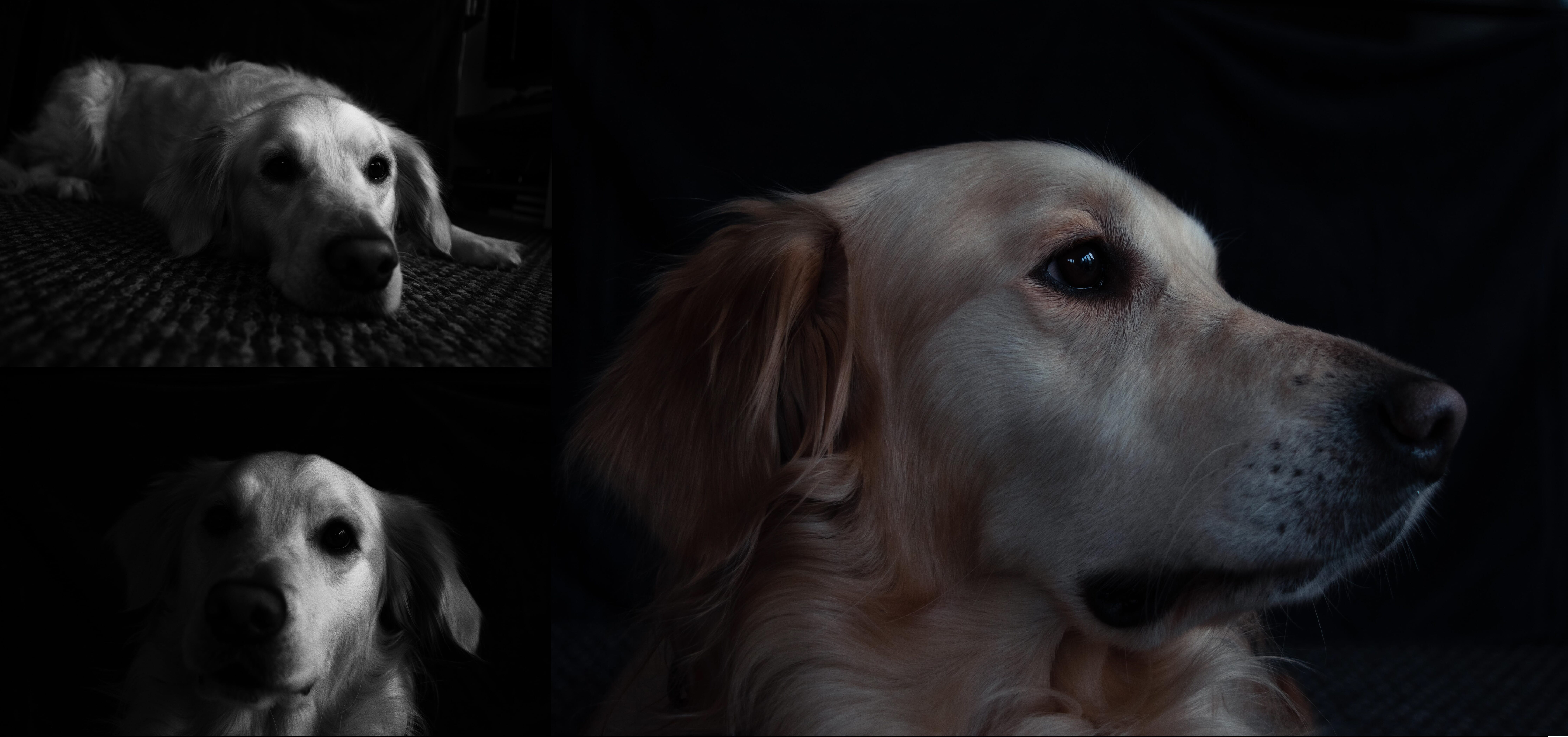 As a general photography rule, it's a pretty good idea to approach an interesting subject from multiple perspectives whenever possible. Another triptych photography idea is to make the triptych work for you and display all of the different vantage points.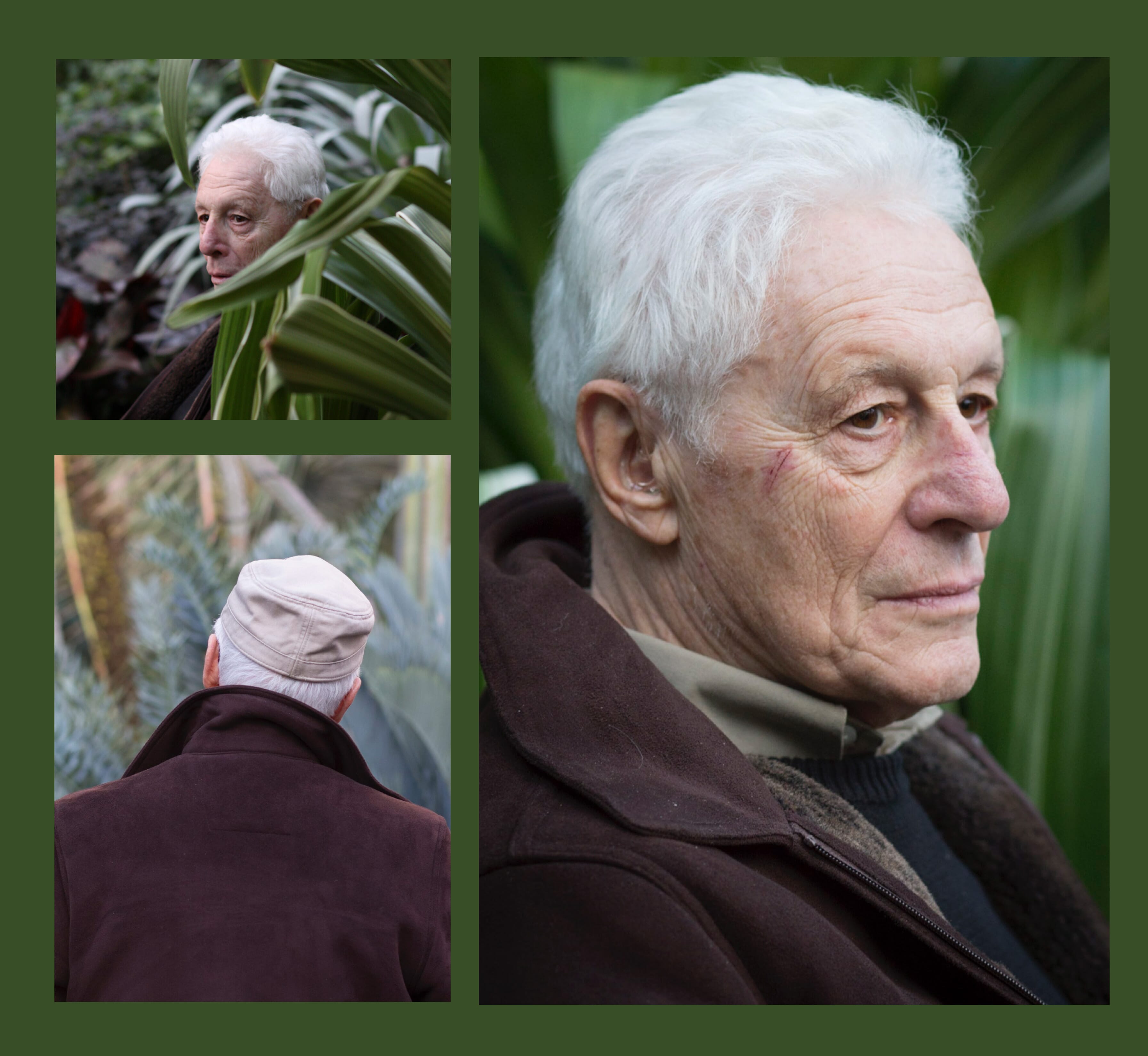 Right away, I loved the larger portrait above that I made of my grandfather at a botanical garden. However, it took me some time and tweaks to get that shot. Looking back at my contact sheet, I found that some of my "test" shots had some merit to them after all.
Pairing all of them together into a triptych proved to be a great solution to show off a few of my favorite shots at once. Sure, it does something different than the original stand-alone portrait would have. At the same time, multiple images provided the opportunity to show off a bit more of my grandfather's personality and mannerisms.
Show the Passing of Time
Life moves quickly, but photography is an excellent medium for recording changes over a long period of time. You can incorporate this idea into your triptych photography. Try pairing an ongoing series to highlight the passing of time.
For example, a close friend of mine adopted a 7 lb. German Shorthaired Pointer puppy several years ago. Today, the same dog is just shy of 70 lbs. The day-to-day changes that the puppy went through were hard to pinpoint. However, looking at these two images taken 18 months apart, it's easy to see the drastic growth that has taken place.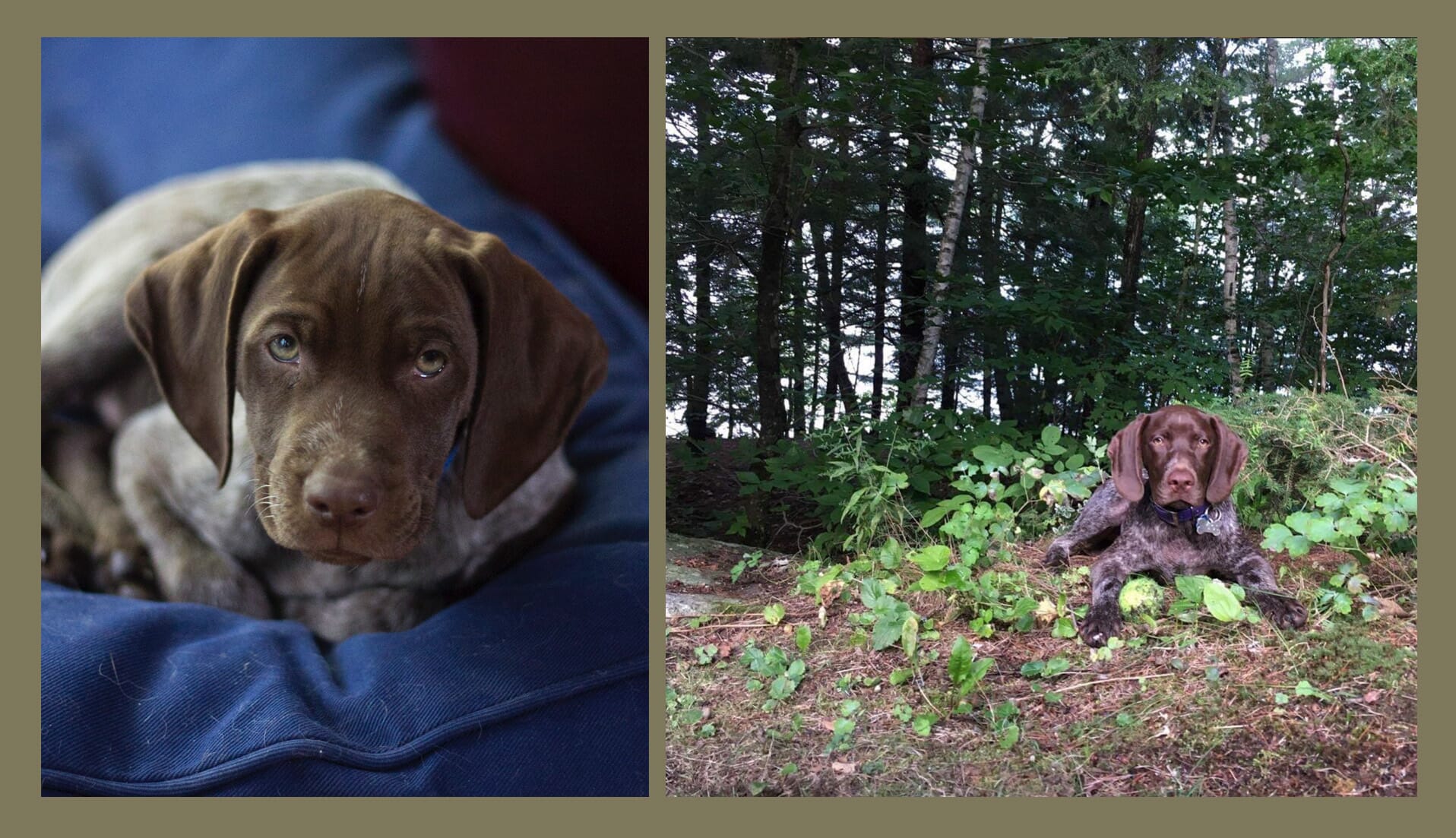 A triptych is great for pet pictures, but its also effective at showcasing the changes in people as well. Try pairing photographs taken years (or even generations!) apart. You might be surprised to find what's transformed over time and what's stayed exactly the same.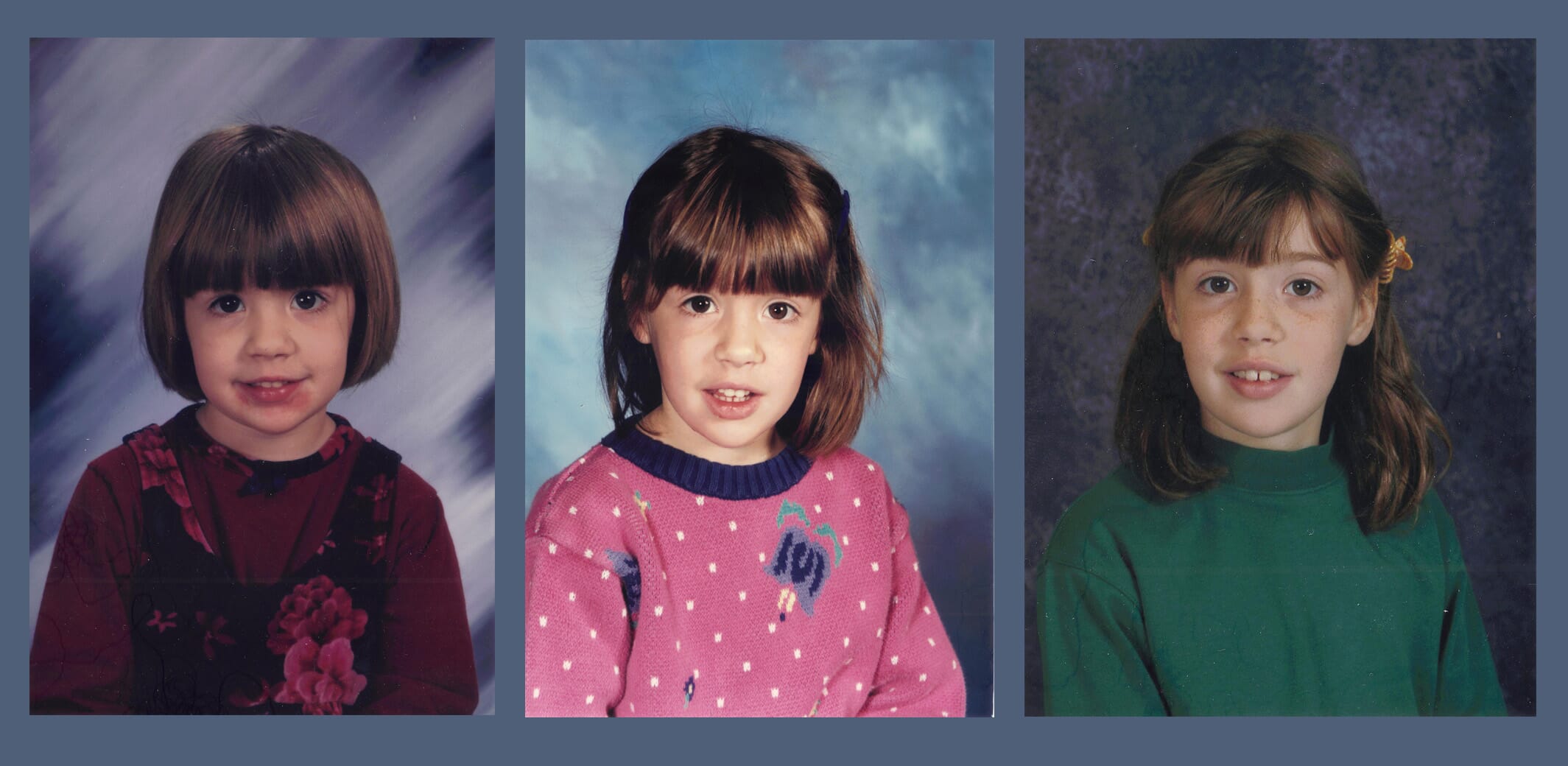 Create Contrast

Getting a great photo is a balancing act. Dark tones attract more attention when they have lighter areas to highlight them.
Although a triptych photograph involves working with three separate compositions, it's important to take into consideration how those pieces work together as a whole. Successful triptychs don't hold your eye in one spot. Instead, they encourage you to bounce back and forth between panels.
Although triptychs involve three unique compositions, it's worth considering how they work together. Successful triptychs don't hold your eye in one spot. Instead, they encourage you to bounce back and forth between panels.

The three images above all feature nude female statues. However, their similarities aren't the focus of this particular pairing. Rather, the contrasting features of the photographs capture our attention.
Bright spots of purple, chartreuse, and scarlet are the "hooks" to this triptych. However, as one looks closer, there are deeper contrasts to be found. For instance, the differing distances between frames draw viewers deeper into each composition.
Feature a Special Moment
When all else fails, a triptych photograph presents a great opportunity to showcase multiple views of a special moment.
Pretend for a moment that you just received a large batch of photos from your wedding day. Choosing just one to display can be a daunting decision when you have hundreds to choose from, each with some amount of sentimental value. However, a triptych allows you to exhibit a few different vignettes, providing a broader view of the momentous occasion.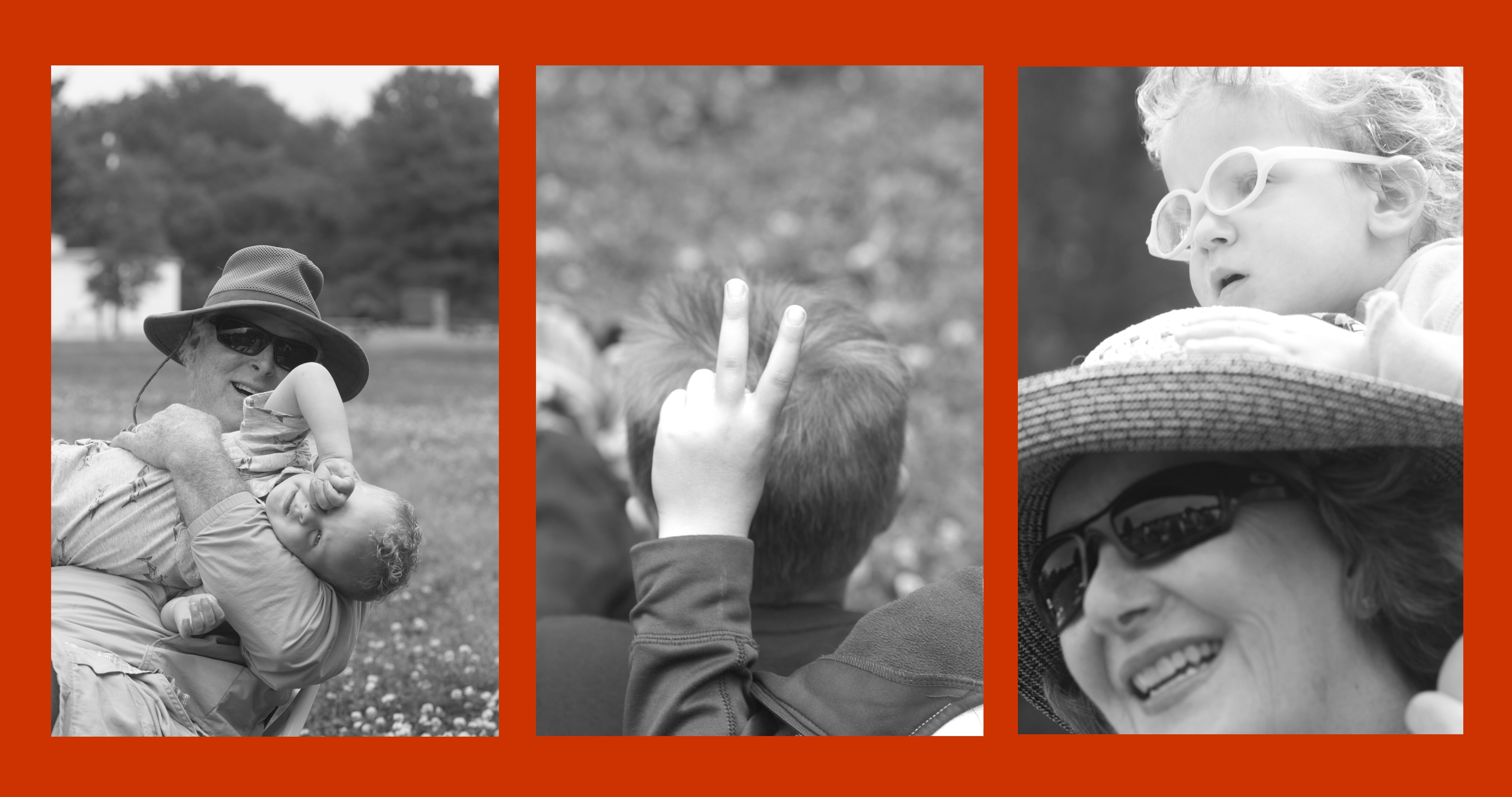 Recently, I went over some images I took at a family reunion. While photographing the event, I found myself drawn to all of the little cousins buzzing around the park we rented out. It was hard to choose just one image that encapsulated the liveliness of the children running around. Eventually, I found that a triptych much more effectively captured the energy and mood that my family felt at the reunion.
One Final Thought…
The number one trick to making a triptych picture is to avoid getting tripped up. Working with more than one image can be overwhelming for first-timers. However, you should try your best not to overthink pairings and have fun with the process.
While these triptych tips can provide some valuable start points, don't get too caught up in following the rules step-by-step. Work intuitively and play around until the work feels right. With a little bit of practice and patience, you'll master the art of the triptych in no time at all!
🙌To put your triptych photography ideas into beautiful wall art, we recommend you check out the best canvas printers, especially Canvaspop.