A review of the Sony a6500
Just a few months post the launch of the a6300, Sony has come up with an announcement of its successor, the a6500.
So we asked ourselves some questions:
Does the a6500 make sense as a good investment, so soon after the launch of the a6300?
Or is Sony's thinking that the mirrorless market is moving too quick is just wishful? Should you, as a current a6300 owner upgrade to an a6500?
And if you are a beginner, looking for a good mirrorless body, does the a6500 make a good first purchase?
We try to find the answers to these questions today. Let's dive in.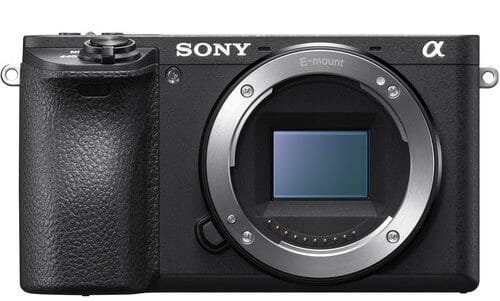 Let me start by saying that the Sony a6300 is a fantastic camera, in every sense. It is one of the best all round picks if you are looking for your first mirrorless or even your first interchangeable lens camera.
It is another thing though that Sony feels that the a6300 needs an upgrade. Here is a quick comparison between some of the key features of the two cameras.
Related Post: Review of the Sony a6300
Sony Alpha a6500 Mirrorless Digital Camera w/ 2.95" LCD (Body Only)
24.2MP APS-C Exmor sensor w/ advanced processing up to ISO 51.200
Wide 425 phase detection AF points, Fast 0.05 sec. AF acquisition
5-axis in-body image stabilization steadies every lens. Silent Shooting. Noise Reduction :Long exposure NR: On/Off, available...
11fps continuous shooting to 269 frames at 24.2MP w/ AE/AF tracking
4K movie w/ 2.4x oversampling4, full pixel readout, no pixel binning
Quick Comparison
Both the a6500 and the a6300 are built around the same 24.2 megapixels APS-C EXMOR CMOS sensor
Image processing on both cameras is powered by BIONZ X image processor
Both have the same 4D FOCUS system which has 425 phase detection points combined with a 169 area contrast detection system.
Both have the same 11 fps continuous shooting speed
High sensitivity ISO 51200 on both cameras
Both have internal 4K UHD shooting capabilities with S-Log3 Gamma
The a6500 has two custom buttons compared to one on the a6300.
Addition of a C2 button in addition to the previously existing C1 button on the a6300
Redesigned menu interface
So What's New?
Better Shutter Design
The a6300 has been a favorite among landscape and outdoor shooters because of its magnesium alloy structure and excellent weather sealing. The a6500 takes the solidity of the superstructure and goes even further. The new shutter design is said to last up to 200,000 cycles.
Better Buffer
The a6500 incorporates a meatier buffer in the form of a front-end LSI (Large Scale Integration). In real terms, this is an additional processing chip that gives the camera much more power for handling the continuous shooting speed.
The a6500 can shoot up to 300 large fine JPEGs or up to 107 RAW captures without issues.
Image Review While Recording
A cool new feature on the a6500 is that now you can review the last image saved on the memory card while there are others that are waiting in a buffer to be recorded into it.
The older a6300 shot at the same continuous shooting speed of 11 fps, but it could only shoot about 44 large fine JPEGs or 21 RAW frames. Plus, the a6300 did not have the same review feature as the new a6500 has.
Related Post: Sony Alpha 99 II Review
5-axis Image Stabilization
Sensor based image stabilization is an important addition to the a6500. The a6300 did not have image stabilization.
The a6500 does not only have built-in five-axis image stabilization, which tends to stabilize any lens by default, it also ensures that the camera can talk to any lens that has image stabilization built into it.
What it does is image stabilization on the a6500 coordinates with image stabilization on the camera. This means even with otherwise stabilized lenses the camera will be able to work without issues.
Related Post: The Best Lenses for the Sony a6300
Touchscreen LCD
Both the a6300 and the a6500 has the same 3" rear LCD screen with the same 921600 dots resolution. But there is a new addition to that LCD screen.
The older a6300 did not have touchscreen properties. The new a6500 has touchscreen properties now. Theoretically, the tilt screen along with touchscreen features allow for smoother, more pinpoint focusing accuracy using your fingers, rather than having to move the focusing square around.
While your eye is looking through the viewfinder you can move your finger around allowing you the dual convenience of relying on your eye to compose and your finger to focus where your eye wants to. However, the touch to swipe functionality isn't as easy to use as you would have wanted it to be. You would often struggle to accurately find the location where your eye wants to focus on if you tap on the screen rather than swipe around.
Having said that, touchscreen focusing and the ability to pinpoint focus will definitely come in handy when you are shooting videos. Video shooting frequently requires that you rock between focusing on one area/aspect of the frame/video to another. Having the touch to focus option means this focus pull effect is a bit easier to manage now.
Ergonomics
Ergonomically, the a6500 is definitely a better camera to hold and operate. The menu design is revamped too by borrowing heavily from the a99 II.
It is definitely a lot easier to find things and work with. The camera has a better feeling more meaty and chunky grip when compared to the a6300. Some of the buttons and dials have been upgraded too. There is now a new C2 button along with the C1 button at the top panel. The buttons are now designed better.
Conclusion
The Sony a6500 is definitely a better camera if you are into sports and action photography. The LSI technology now integrated into the camera does give the camera an extended buffer. The touchscreen feature on the LCD screen makes it a wonderful camera to do video work. Focus pulling is much easier. You also get 5-axis image stabilization with the new camera. That means, any lens you already own will be stabilized automatically.
All in all the new camera is worth the extra 400 dollars that you have to fork out for it. If you are looking to invest in a mirrorless or hoping to buy your first interchangeable lens camera, you cannot go wrong with the a6500, no way. It is good for shooting stills and good for shooting videos as well.
Switching from the a6300? The extra 400 dollars may seem too much, but the features that the extra money will get you will make your camera an all-rounder. The a6500 is a camera that you can shoot with for the next couple of years easily and even more.
Price & Review Score: Sony a6500 vs a6300
Rajib is an avid travel photographer and an overall shutterbug. He loves to test and review new photography gear. He has been writing about cameras and lenses for over 10 years now. You can consider him as your "master guide" here at PhotoWorkout.
---
As an Amazon Associate we earn from qualifying purchases. Certain content that appears on PhotoWorkout.com comes from Amazon. This content is provided 'as is' and is subject to change or removal at any time.