Mirrorless Cameras
Our Mirrorless Camera category covers the latest and best mirrorless cameras you can buy in 2023.
Latest Mirrorless Camera Posts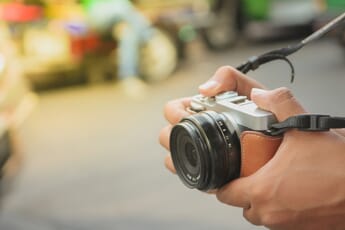 Best Mirrorless Cameras for Beginners (8 Amazing Options)
3 weeks ago
Dive into the world of mirrorless cameras! For the beginners out there, we review the best mirrorless cameras for photography and vlogging.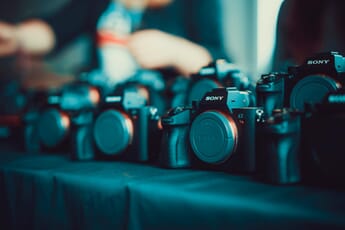 The Best Sony Mirrorless Cameras: Top 7 Picks
6 months ago
Sony offers an array of incredible mirrorless cameras. We share our top seven choices, including full-frame and APS-C models.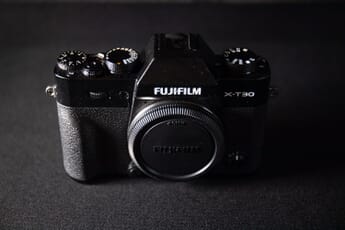 Fujifilm X-T3 vs X-T30: Which Camera Should You Buy?
3 years ago
Which camera is best, the Fujifilm X-T3 vs X-T30? In this hands-on comparison, we tell you everything you need to know about these two cameras.
Mirrorless Camera Posts Ranked by Popularity
Discover Mirrorless Cameras on PhotoWorkout
Welcome to the Mirrorless Cameras category at PhotoWorkout.com, your trusted source for up-to-date information on the most impressive mirrorless cameras available in 2023. Mirrorless cameras are loved by photographers worldwide for their exceptional image quality, versatility, and compact size. Whether you're a novice or a professional, there's a mirrorless camera to suit your needs.
Our latest posts include in-depth guides such as The Best Sony Mirrorless Cameras: Top 7 Picks, which offers insights into both full-frame and APS-C models. If you're considering the Fujifilm X-T series, our comparison of Fujifilm X-T3 vs X-T30 can guide your decision. Photographers working in challenging lighting conditions might find our review on The Best Low Light Mirrorless Cameras invaluable.
For those more interested in specific camera technologies, our Best Micro Four Thirds Cameras presents nine top picks from this advanced sensor format. If you're working within a budget, our guides to The Best Mirrorless Camera Under $600, The Best Budget Mirrorless Camera With a Viewfinder, and Best Mirrorless Cameras Under $1,000 offer high-quality recommendations for every price point.
Comparative reviews like Canon M6 vs M50, Nikon Z6 vs Z7, and Canon EOS M50 vs EOS M100 are great resources for deciding between popular models from the same brand.
We also offer hands-on reviews of individual models like the Fujifilm X-T3, Canon EOS R, Fujifilm X-T100, and Fujifilm X-T30.
And finally, if you're just beginning your photography journey, our guide to The Best Mirrorless Cameras for Beginners offers great options for your first camera.
Explore these and other topics in our Mirrorless Cameras category for expert insights into the mirrorless camera market. Additionally, consider checking out our related categories on Best Cameras, DSLR Cameras, Compact Cameras, and Drones for more comprehensive knowledge about the world of photography gear.