Photo and Video Cameras
Latest Camera Posts
Popular Across Camera Categories
General Camera Guides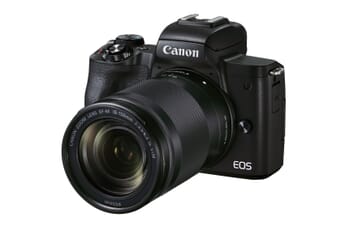 Canon M50 Mark II vs Sony ZV-1 vs Sony ZV-E10: Which Is Best for Vlogging?
Published in
Cameras
2 years ago
Compare the Canon M50 Mark II, the Sony ZV-1, and the Sony ZV-E10. We reveal the best portable camera for vlogging in 2022!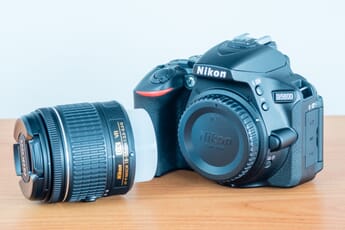 The Best Budget DSLRs in 2023: 10 Picks to Kick-Start Your Photography
Published in
Cameras
3 years ago
Want to buy a DSLR that won't break the bank? We share our top 10 budget DSLRs in 2023 for photographers and videographers.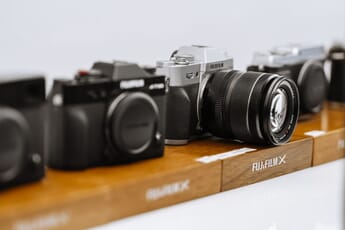 20 Most Expensive Cameras: Discover the Priciest Models!
Published in
Cameras
3 years ago
Find out what the 20 most expensive cameras of 2022 have to offer. How do these powerful beasts compare, and are they really worth it?
Cameras Subcategories
Discover Digital Cameras on PhotoWorkout
Welcome in our category section covering the "Best Cameras in 2023"! Our meticulously curated articles provide insights across a broad spectrum of camera types and uses.
Kickstart your search with our list of the best cameras for photography by exploring the 10 Best Cameras for Car Photography in 2023, essential for capturing breathtaking automobile imagery.
For photography enthusiasts preferring light gear without compromising image quality, our guide on the Smallest Full-Frame Cameras in 2023 is a must-read. Meanwhile, real estate photographers can discover the top picks in our article on the 8 Best Cameras for Real Estate Photography in 2023.
We also cater to budding filmmakers on a tight budget with the Best Video Cameras Under $1000, and teenage photographers starting their journey will find the Best Cameras for Teenagers insightful.
Travel photography enthusiasts can check out the Best Travel Cameras in 2023, and those ready to elevate their point-and-shoot skills should explore the Best Bridge Cameras in 2023.
Smartphone users, on the other hand, can learn to optimize their device's camera capabilities with our Top 8 Picks for Best Smartphone Cameras in 2023.
If you're loyal to Canon, our compilation of the 6 Best Canon Full-Frame Cameras in 2023 will be invaluable. We also cover camera-specific features and applications, such as Best Cameras with Focus Stacking or Best Budget Street Photography Cameras.
Among the "Best-in-Class Cameras," you'll find a nostalgia-inducing dive into photography with The 5 Best Minolta Film Cameras You Can Buy in 2023. We continue our exploration of film photography with 8 Best Film Cameras in 2023, and those seeking affordable yet quality point-and-shoot options should read about the Best Point-and-Shoot Cameras Under $500.
Whether you're a beginner, an enthusiast, or a professional, our "Best Cameras" category serves as a one-stop resource for all your camera needs.
For more detailed insights into specific types of cameras, delve into our focused subcategories:
Explore each category to understand the intricacies and potential these diverse camera types offer to your photographic journey.