There are countless parts of our world that offer spectacular photographic opportunities. Bali is one such place, but how do you know what to photograph in Bali?
In this article, we look at Bali as a travel destination and give you some great photo spot ideas, as well as composition tips so you can get some wonderful shots on the Indonesian island.
Best Photo Spots in Bali:
What to Expect from Your Balinese Adventure?
Bali is part of the world's largest island country – Indonesia. This island is situated in-between central Java, and the smaller island of Lombok. Bali has a current population of approximately 4.2 million and is a hugely popular tourist destination. Travelers love how cheap Bali is, the awesome nightlife, and the idyllic pristine beaches. Furthermore, Bali has retained much of its culture and the cultural center of Ubud is a highlight of any trip here.
Many people use Bali as a stepping stone to Australia – it is only six hours from Bali to Sydney. Others may combine a trip to other parts of Asia such as Singapore, Malaysia, or Thailand together with a relaxing stay in this island paradise.
However you formulate your trip, you are guaranteed an adventure. Bali has some truly stunning beaches and is the perfect spot to relax. Moreover, the city of Denpasar is exciting and the hectic traffic and street life will open your eyes.
Alternatively, if you enjoy exhilaration, you could always climb to the top of Mount Batur or ride a quad bike through the jungle. As you can imagine, all of these sights and landscapes offer some truly exceptional photographic opportunities – so let's delve into exactly what to photograph in Bali.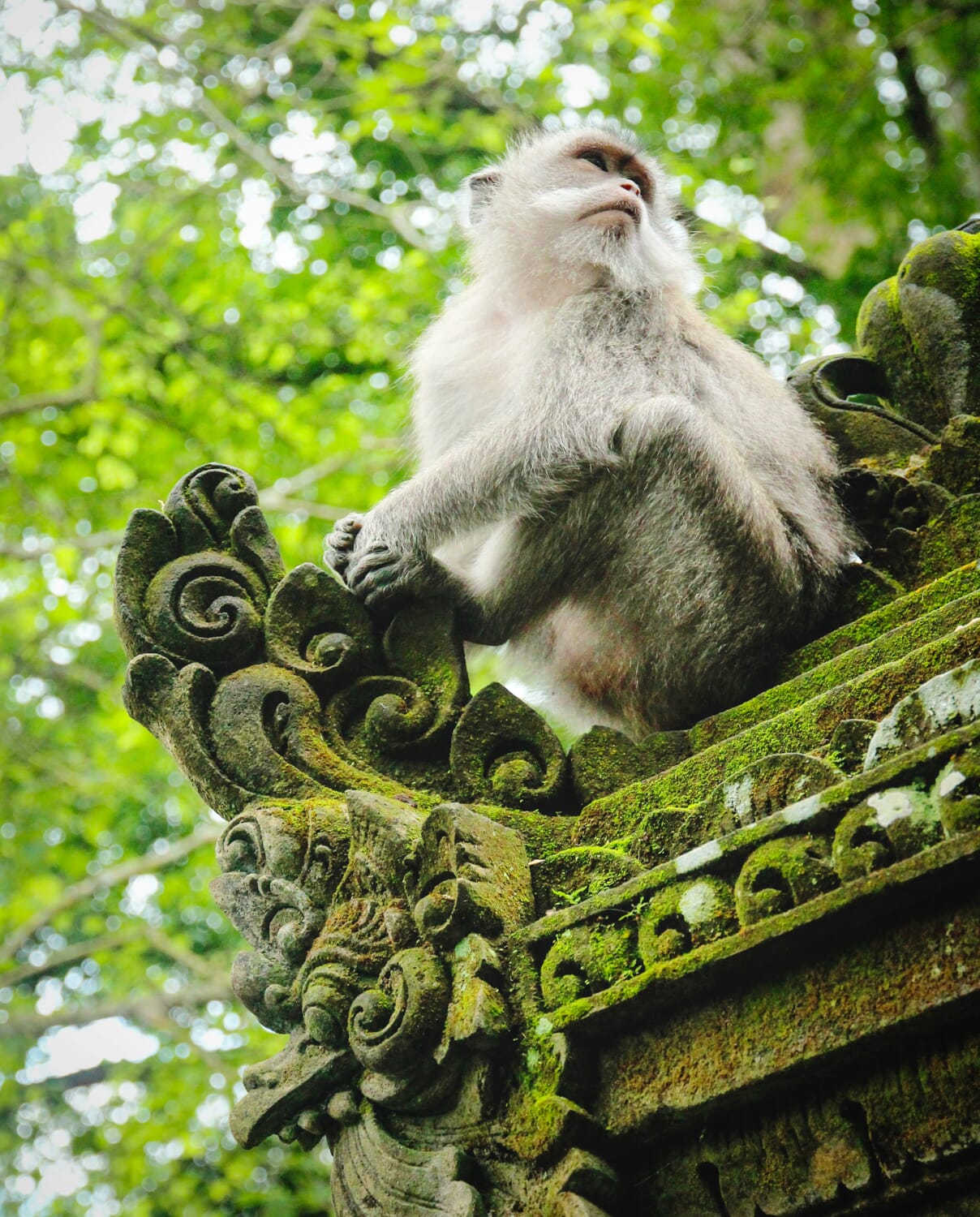 Your Guide on What to Photograph in Bali
For a relatively small island, Bali is extremely diverse. For the intrepid photographer, Bali presents a multitude of awesome opportunities. Whether you enjoy landscape photography, portraits, or candid shots, Bali can provide.
Before we look at what to photograph in Bali, it is important to understand what type of lenses would be beneficial for this island.
As you will see, Bali presents many opportunities for sweeping landscape shots – therefore, a wide angle lens is advisable. The Canon EF 11-24mm f/4, for example, would give you epic shots of rice terraces and beaches that are almost panoramic.
Aside from a wide angle, your other main lens should just be a standard mid-range zoom lens – something like an 18-55mm. A mid-range lens such as this is what you will use most of the time.
A telephoto zoom or a macro lens could be useful, but in Bali, they will be extremely situational.
Now we get to the best part – what to photograph in Bali.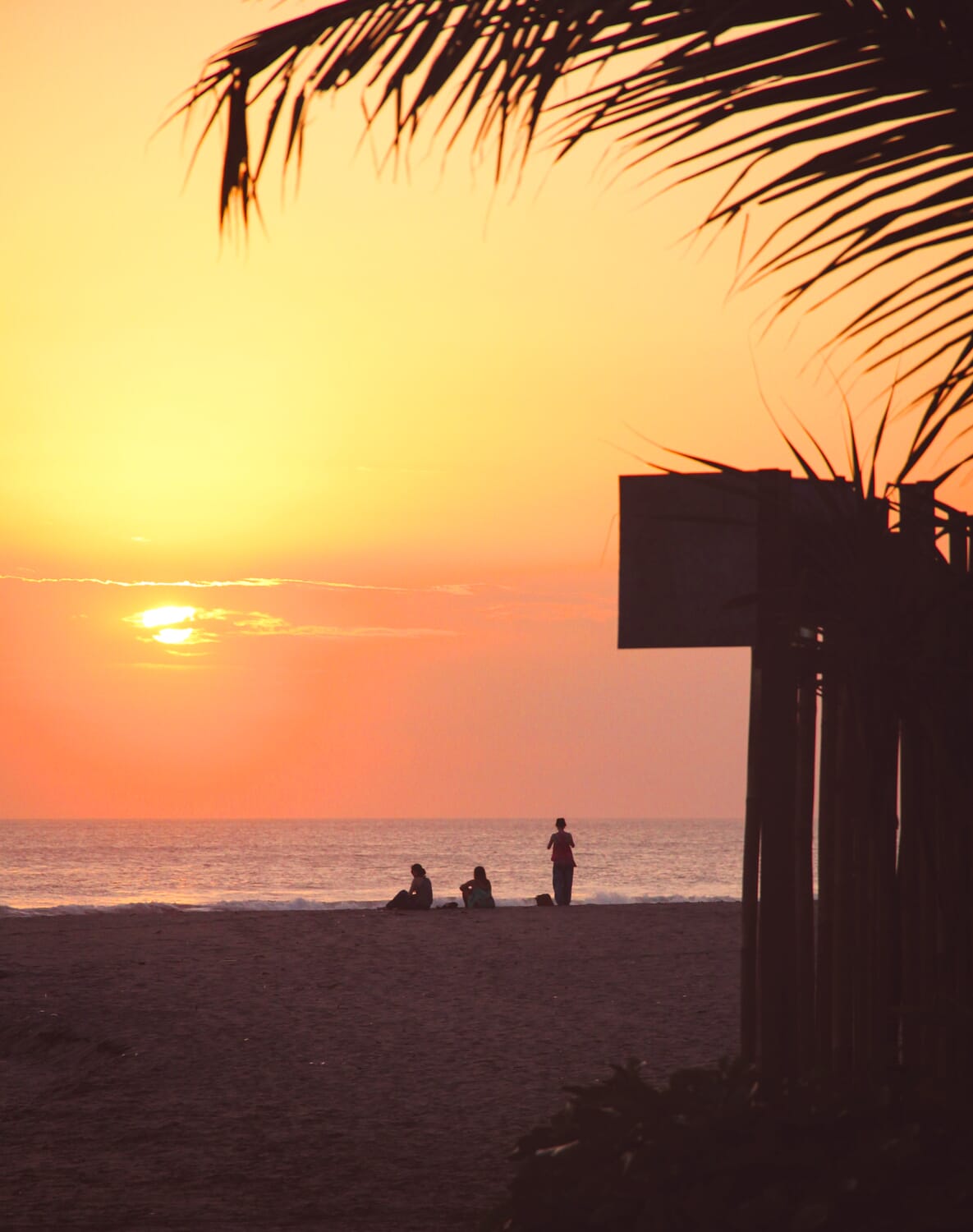 Best Photo Spots in Bali
1. Beaches
As an island nation, you would expect that Bali has a multitude of gorgeous beaches. You would be right! Scattered around the coast you can find some exceptional stretches of golden sand. You will often see photos of clear blue seas lapping gently against picture-perfect sands dotted with trees and sun loungers. This is the typical Balinese shot that we all love – you should certainly take a few such photos during your stay here.
The key to taking original Bali beach photos is to be creative – don't simply take a front-on shot of the beach and water or the typical angled shot that sweeps along the length of the sand. Look for unique objects to frame within the beach setting such as rocks, boats or even people. Moreover, make compositions with unique angles – show the beaches of Bali in a different light. Don't forget to play with different time periods, too, such as the sunset and the golden hour. The following are some renowned beaches in Bali:
Seminyak Beach
Nusa Dua Beach
Echo Beach
Medewi Beach
Basilan Beach
Sanur Beach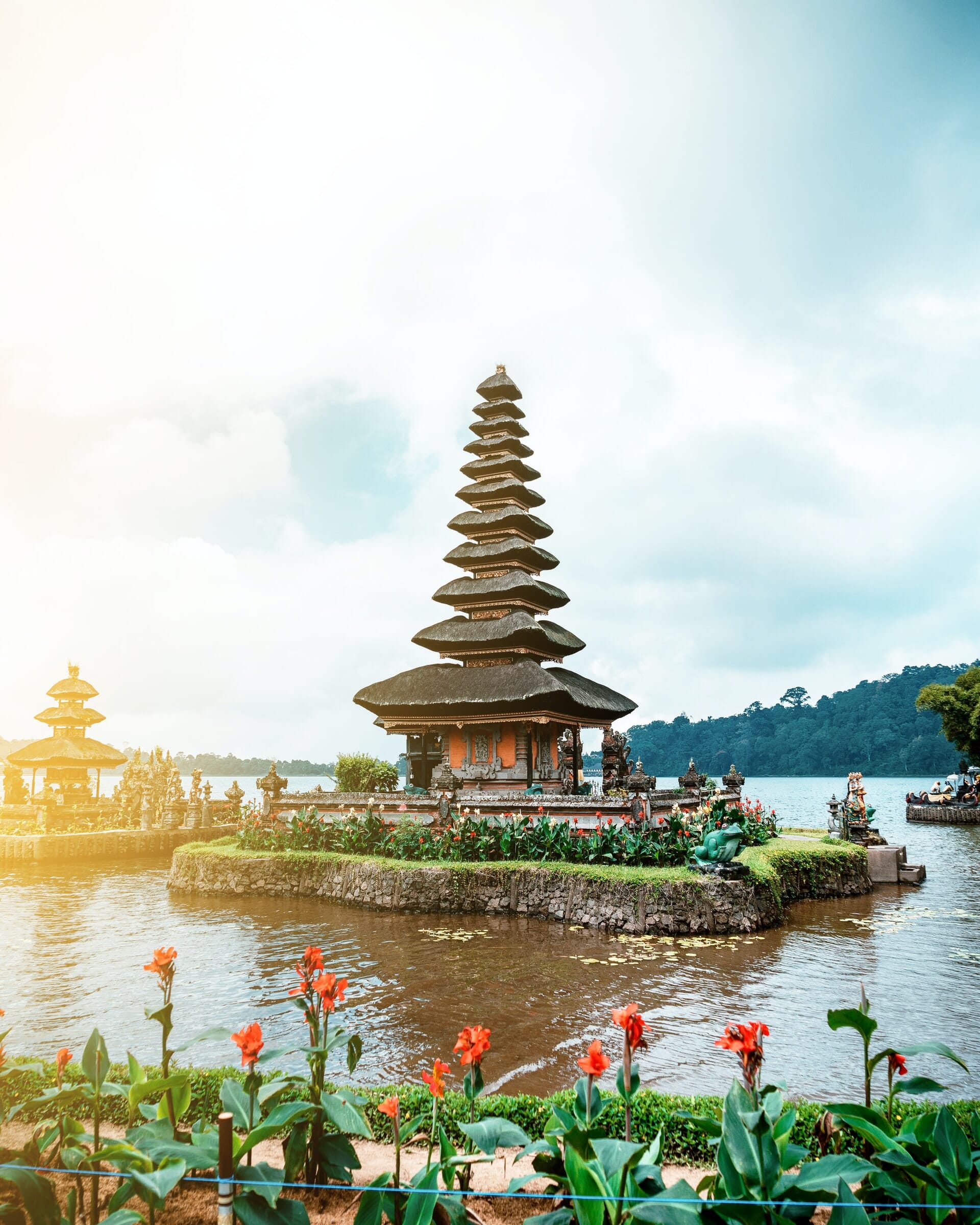 2. Temples
Bali is often known as the island of temples. As you explore this stunning landscape, you will notice just how many temples there are. We are not talking about just a handful – practically every village and town has multiple temples. What's even more fascinating is that all of these temples are well maintained and look fantastic.
The Hindu temples in Bali feature intricate and detailed architecture. You can pick out many different features to photograph. Many people simply photograph a wide angle shot of the temple. Strive to be different – use those aforementioned features to create interesting portrait shots such as the one shown below.
Moreover, don't forget the priests and workers who keep these temples in pristine condition. Water is also a prominent feature of many temples – you can create some stunning reflective photographs that utilize this. The following are some of the most famous temples in Bali:
Tanah Lot Temple-West Bali
Uluwatu Temple
Besakih Temple
Goa Gajah Temple Central Bali
Tirta Empul Temple
Taman Ayun Temple
Ulun Danu Beratan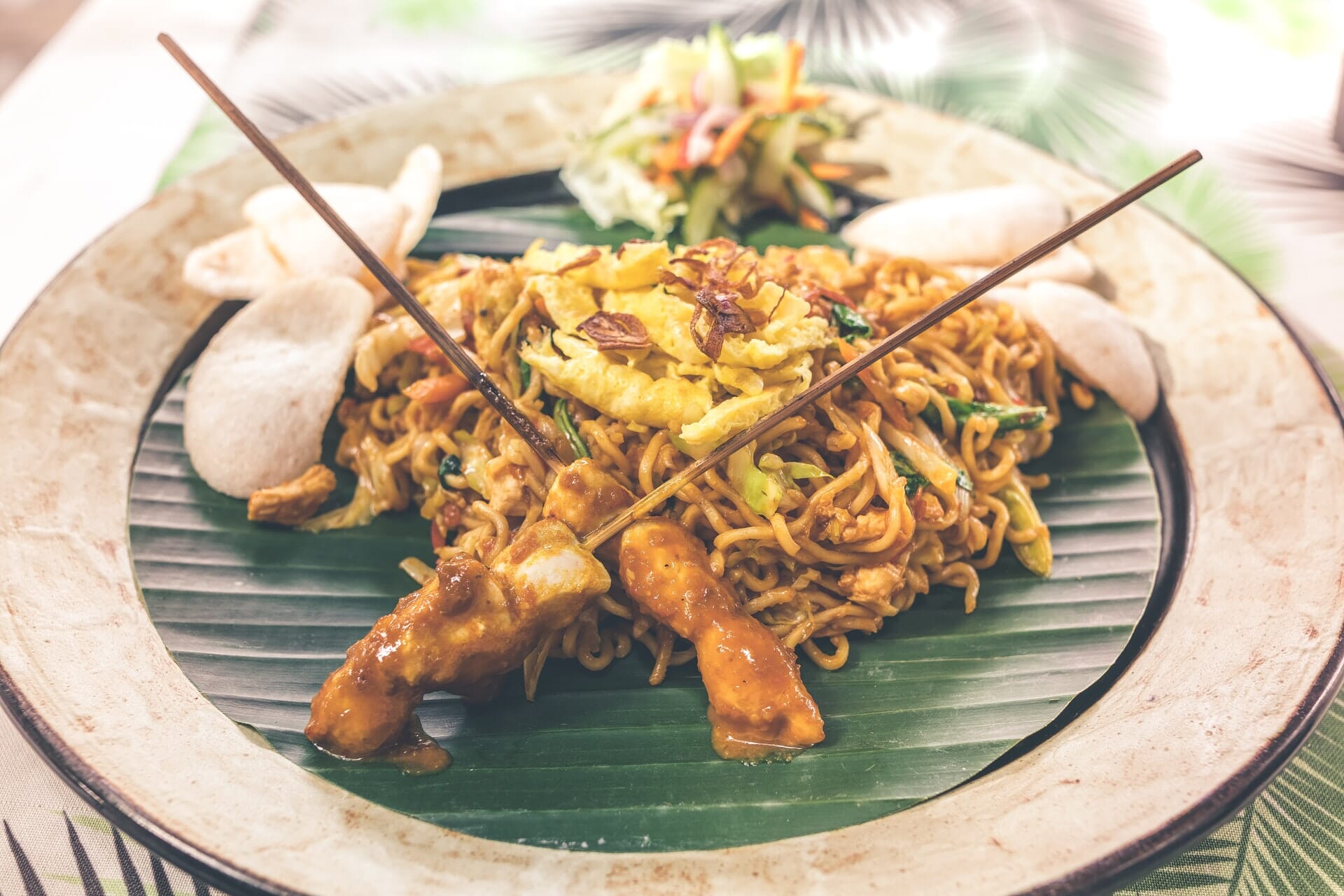 3. Balinese Cuisine
The cuisine of Bali is exceptional. Indonesian cuisine has an Asian basis but features some tasty and interesting twists. One thing you will notice about Bali is that to eat out is extremely cheap. When I traveled here in September we could enjoy a two-course meal with a couple of beers for less than 20 Euros total between two people!
Rice features prominently in most Balinese dishes and they often combine it with fried vegetables and seasoning. Satay is a specialty and you can often find this nutty sauce combined with chicken or pork skewers. Ayam is another staple and there is nothing tastier than a sumptuous Ayam curry.
Don't forget about the Babi Guling which is a spit-roast pig packed full with an awesome blend of spices and vegetables.
Finally, who could forget the fantastic variety of fresh seafood you can sample on this island – Jimbaran style seafood is exceptional for those who love a spicy dish. Food and market stalls should certainly be high up on your list of what to photograph in Bali.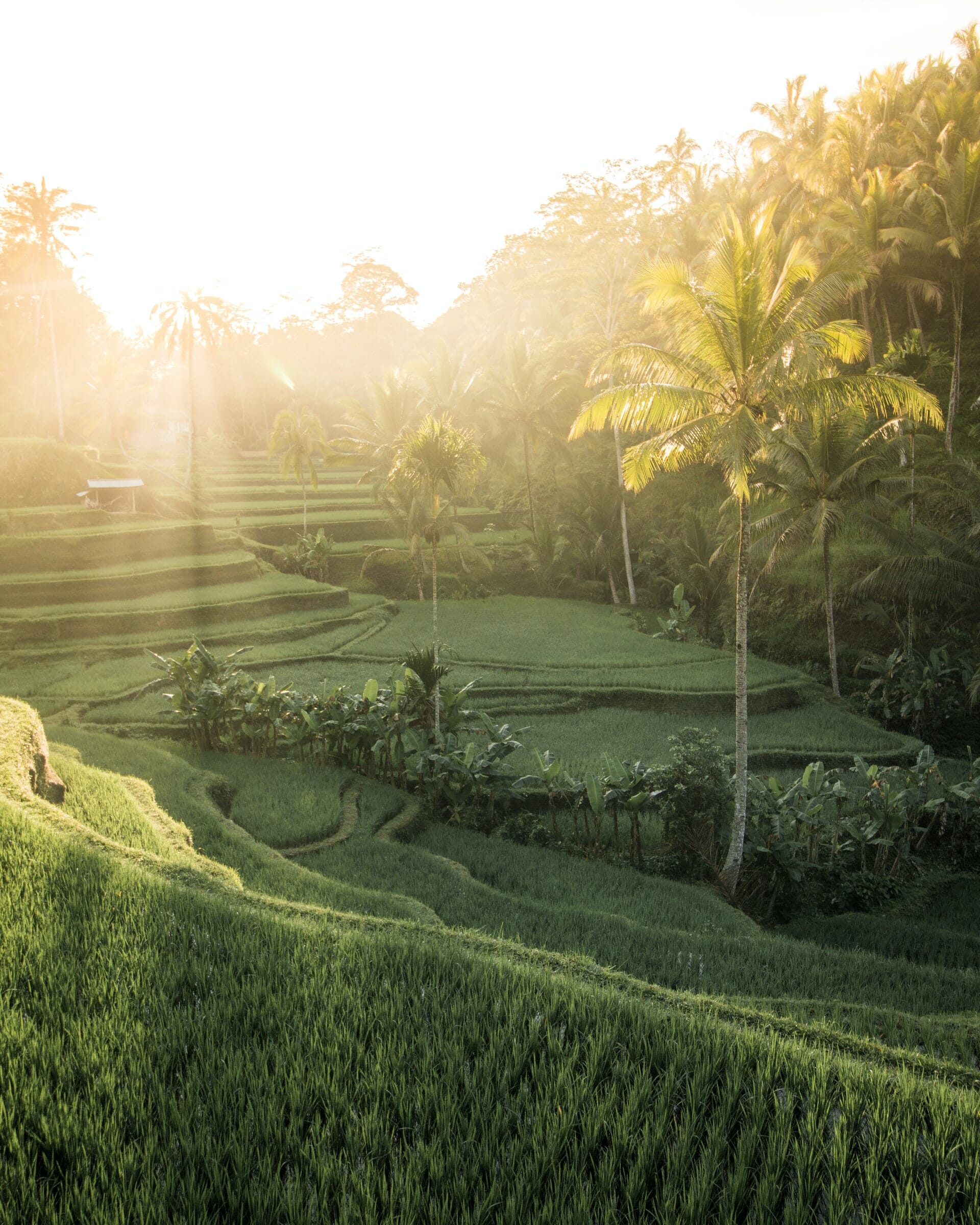 4. Rice Terraces
Rice is one of the main exports in Bali. Throughout the island, you can find swathes of rice terraces. These agricultural marvels are simply stunning – they look amazing, and you can marvel at their design and creation. Most rice terraces in Bali are built by hand without the use of modern machinery. Furthermore, the farmers plant and harvest the rice by hand – the work is back-breaking and tiring.
There are two types of rice terrace you can see.
First, we have the generic rice terraces that are scattered throughout the island. If you have your own means of transport, simply stop at any rice fields you see and snap away – you will not be harassed by vendors or people trying to sell you trinkets.
Secondly, we have the terraces and fields that are part of day tours. These terraces are just as impressive but you will find street vendors and other clichéd touristy attractions – for example, you can sometimes have your photo taken with a traditional rice field workers hat on.
Popular rice terrace locations within Bali include:
Jatiluwih rice terraces West Bali
Tegallalang rice terraces Ubud
Rendang rice terraces East Bali
Munduk rice fields North Bali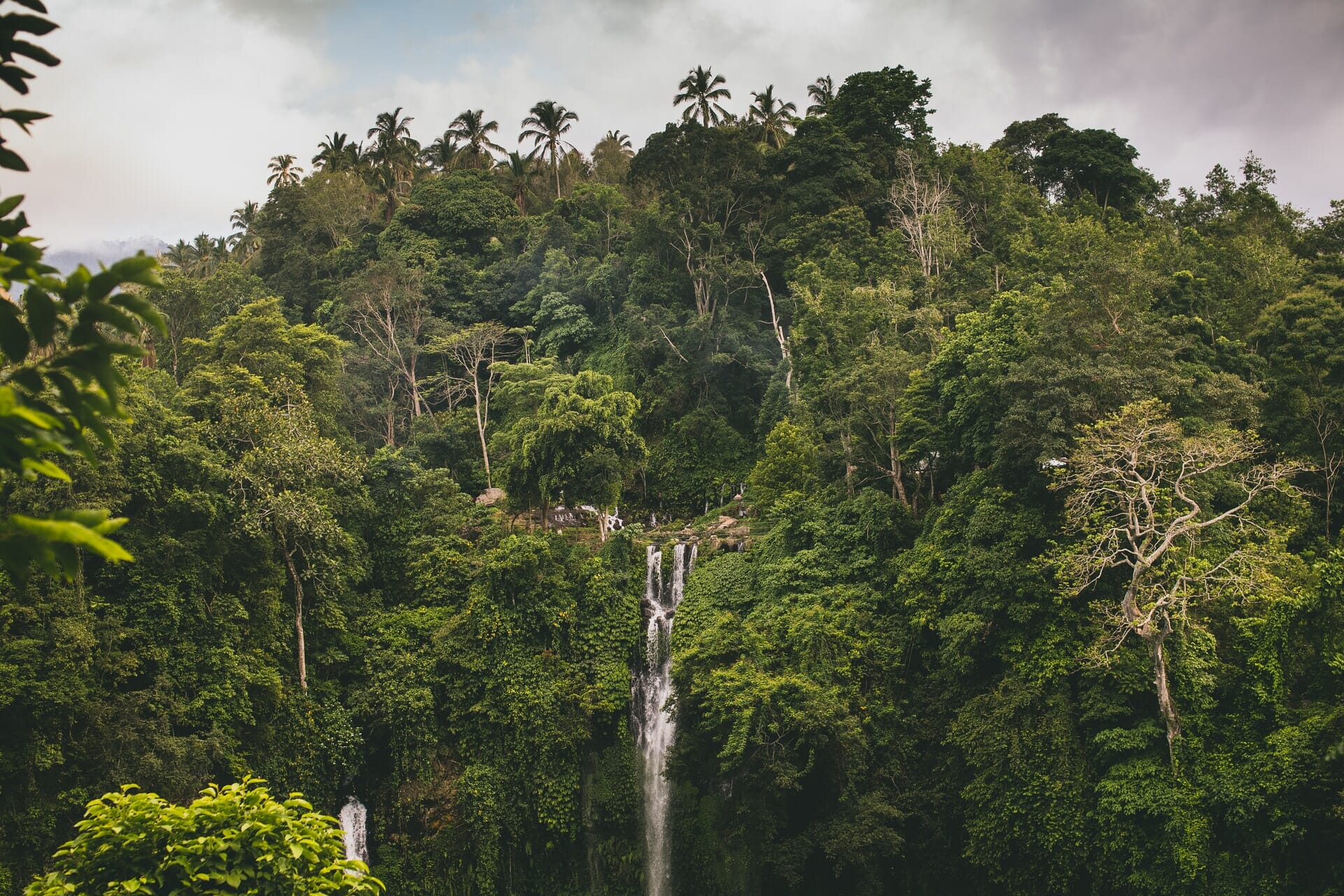 5. Waterfalls
For those who love the outdoors, Bali is a paradise. This island is simply gorgeous – the natural landscape is budding and luscious. Waterfalls feature prominently in many day tours and you can find many hidden gems dotted around the island waiting to be explored. Some waterfalls that are well-known have fantastic tourist facilities such as changing rooms and refreshment stalls. Other falls, however, are relatively undiscovered.
Taking photos of waterfalls presents a challenge. You can either take a standard shot that captures the water in a still frame. Alternatively, you can use a tripod and take spectacular long exposure shots that make the water appear smooth.
Consider taking a small portable tripod such as a Gorillapod – this type of stand is easy to carry and setup. Aside from the setup, you must also often contend with other tourists and photographers. Waterfalls on the tourist trail are often busy and you will have to fight through crowds of people to get a decent shot. The following are some of the most well-known waterfalls in Bali:
GitGit Waterfall, Singaraja
Niagara Munduk, Buleleng
Sekumpul Waterfall, Singaraja
Banyumala twin Waterfall
Tengenungan Waterfall Ubud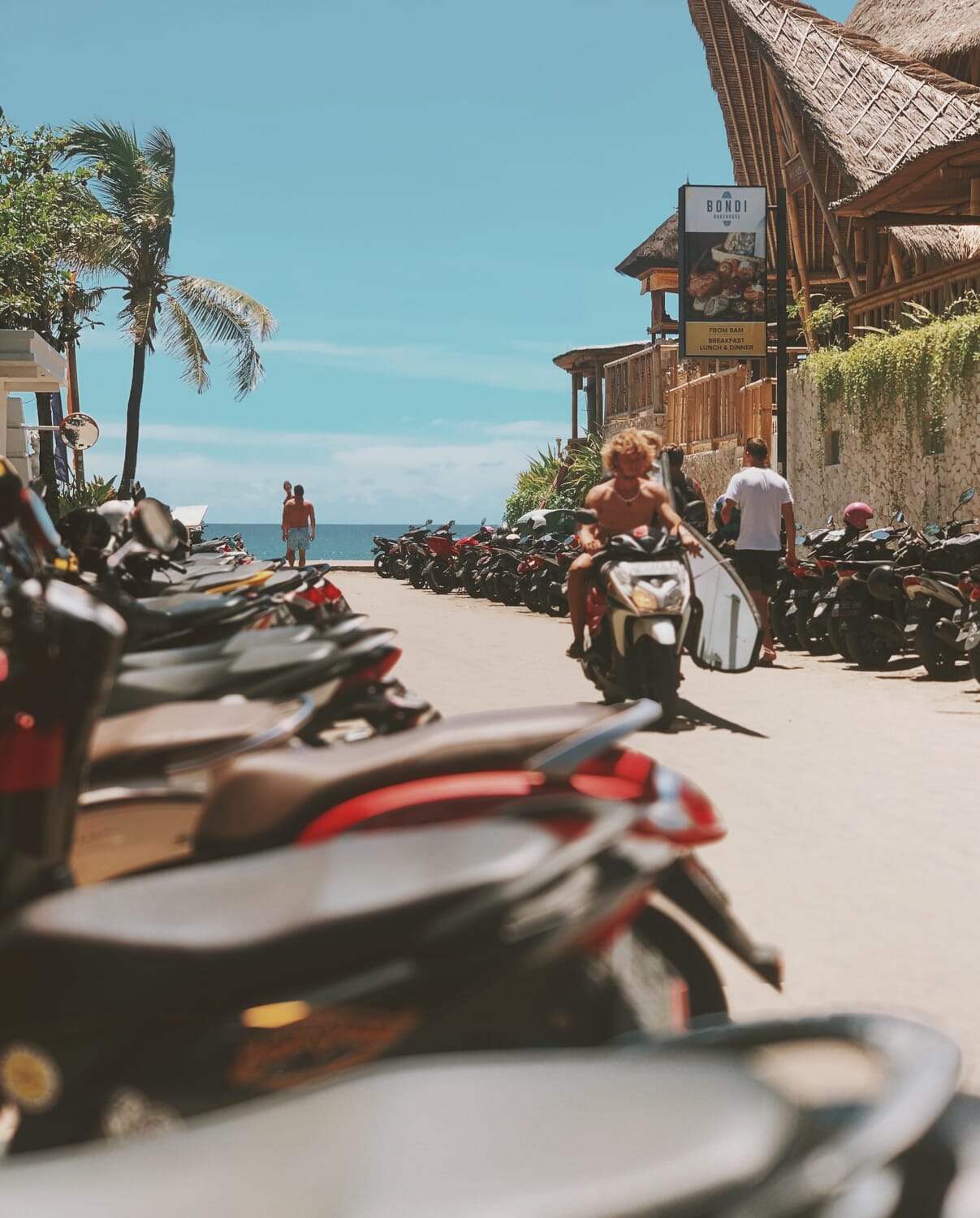 6. Transport
This might seem like a strange category but as soon as you arrive in Bali you will understand. The transportation system of Bali is a far cry from the modern, organized roads of the western world. In Europe and North America, driving and transportation is so different and you will realize just how different the first time you step foot in a car or taxi in Bali.
The roads look like organized chaos. Hundreds of scooters weave in and around cars and Lorries seemingly without a care in the world. Cars drive in the middle of lanes, and everyone seems to be mere inches from crashing. Surprisingly enough, you will never see an accident! You will rarely even see a dinted or scratched vehicle. Driving in Bali may look chaotic, but it works!
There are many different forms of transport you can photograph. Rows and rows of scooters parked on streets for example always create a striking shot. Alternatively, you can photograph the typical pick-up truck taxis or the mobile food vendor scooters. Be creative and don't be afraid to take photos of the Balinese traffic in action.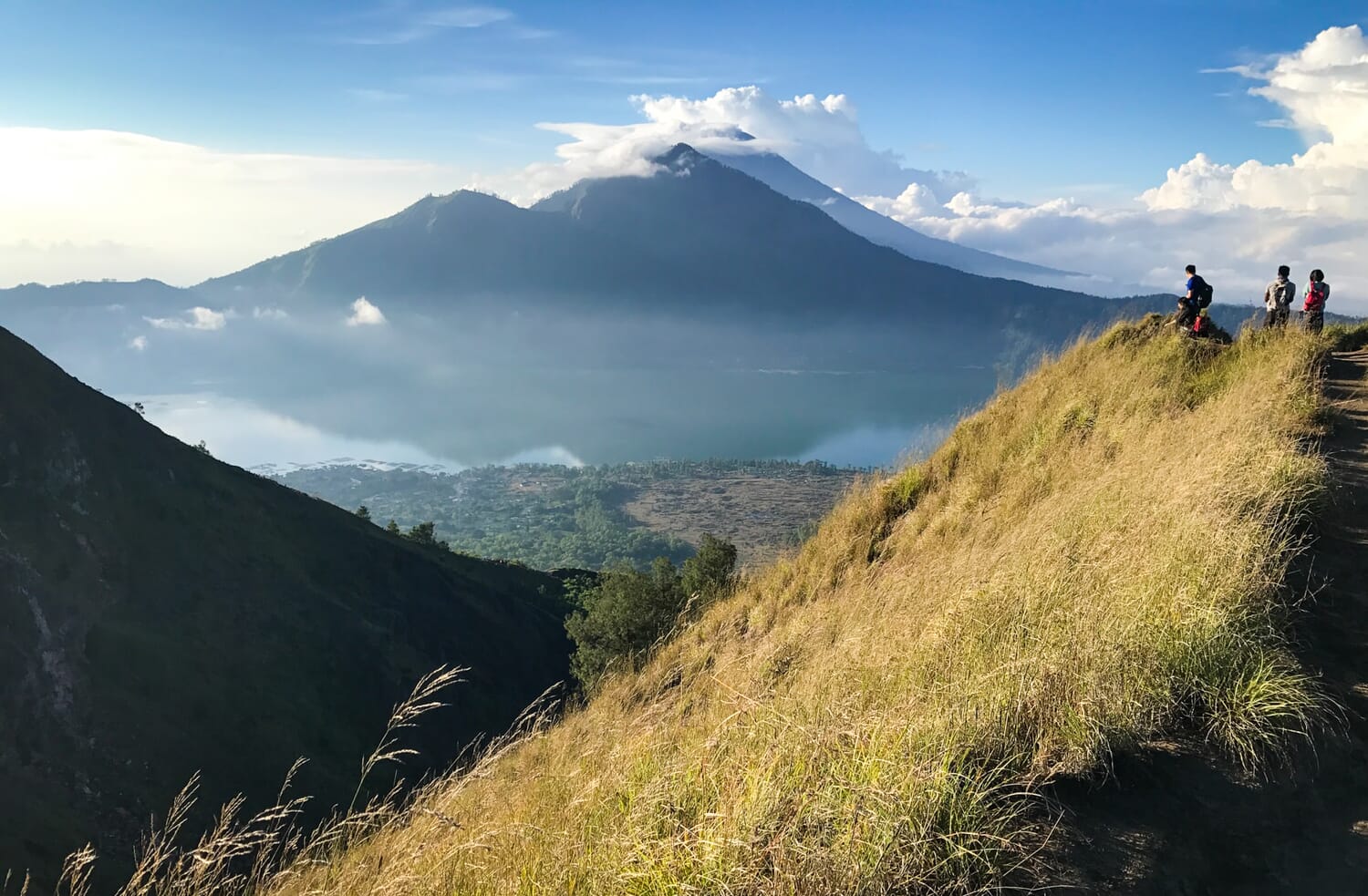 7. Mountains/Volcanoes
Bali has a variety of mountain ranges and even a handful of active volcanoes. These immense natural structures provide magnificent photographic opportunities and should definitely be on your list of what to photograph in Bali. As you travel around the island you will often see peaks rearing above the clouds on a clear day.
Mount Agung is undoubtedly the most famous volcano/mountain range in Bali. This giant is still active and has an elevation of 3031m. It represents the highest point in Bali and can be seen from many areas of the island. Mount Batur is also an active volcano but has not shown signs of activity for many years. It is possible to hike to the caldera of this range – the journey takes approximately 2 hours and offers magnificent views of the surrounding countryside and lava fields. The following are the main mountain ranges in Bali:
Mount Agung
Mount Batur
Bratan
Mount Merbuk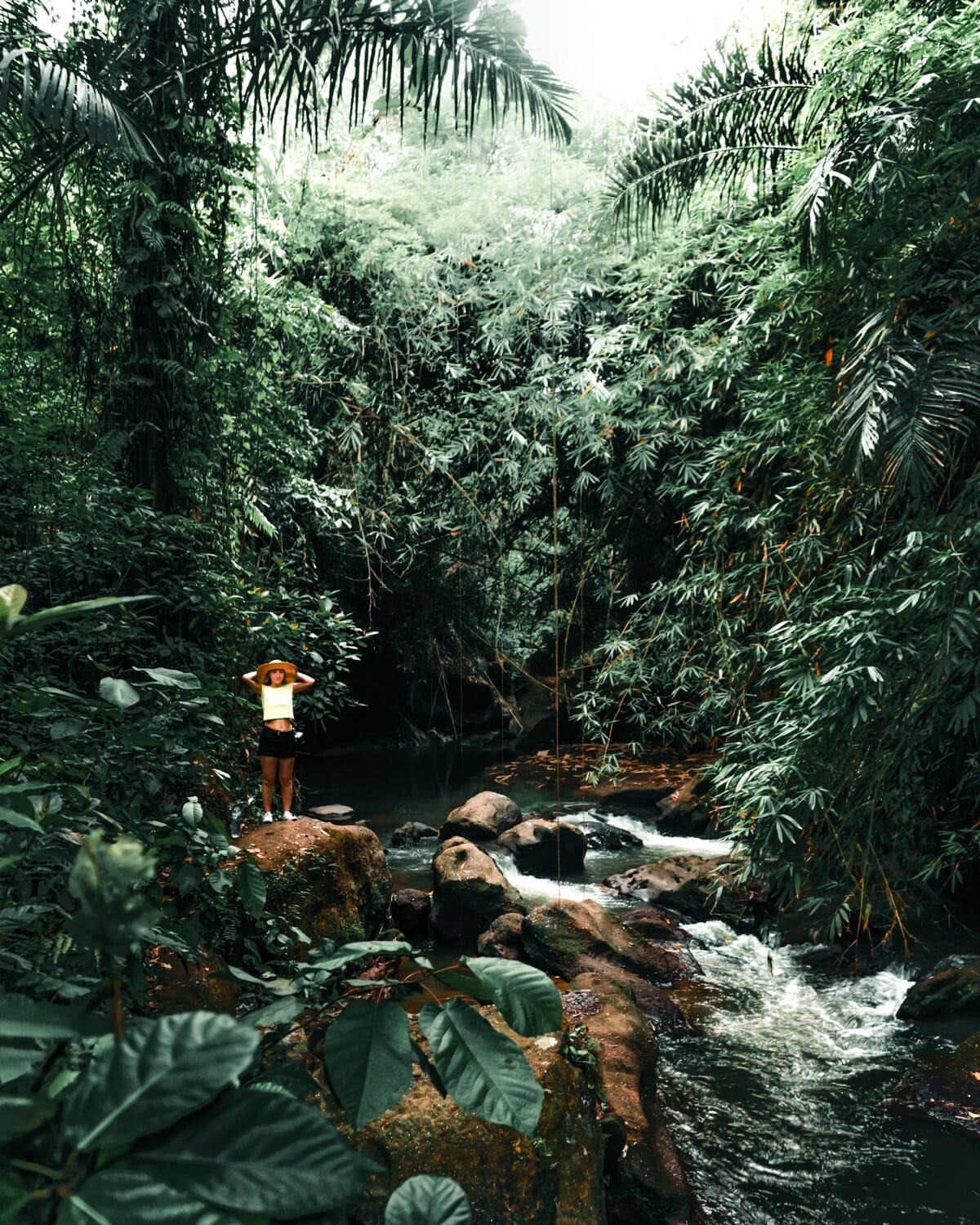 8. Rainforest
Aside from waterfalls and volcanoes, Bali also has a myriad of sprawling rainforests. The climate of this island lends itself to this type of habitat and it is possible to take nature hikes through the jungle and rainforest. Mason Adventures, for example, is a tour company that owns a superb Elephant Sanctuary within the rainforest – they also provide jungle treks that take you deep into this fascinating area of Bali.
Trekking through the rainforest in Bali gives you the chance to photograph some unique wildlife and animals like Macaque monkeys. Furthermore, you can bring out your wild side and snap some of the beautiful flowers, plants, and undergrowth you can find as you carve a path through this natural landscape.
As you can see, Bali is a photographer's dream! From the awe-inspiring rice terraces of Tegallalang to the gorgeous temple of Uluwatu, you are guaranteed to create some magnificent compositions. We hope you have found this guide on what to photograph in Bali useful. If you have traveled to this beautiful island we would love to see your photos and hear about your experiences!
Share Your Own Bali Photo Ideas
What did we miss? If you've got your own ideas and favorite places to shoot in Bali, let us know in the comments below.