It's no surprise that Lake Bled has exploded in popularity over the last few years. This Slovenian town, which was relatively unknown until recently, is now topping lists of the most photogenic travel destinations.
Bled sits on the edge of Slovenia's only protected natural area–Triglav National Park– where Slovenia's highest mountain can be found. Not only is this area insanely pretty, it's also easy to reach. Just a 30-minute drive from Ljubljana Airport and you'll be immersed in the glorious landscapes of Lake Bled and the Julian Alps.
I have visited Bled twice, each time during winter, and I thoroughly enjoyed seeing the town and lake surrounded by snow-capped mountain peaks. The scenery looks just as spectacular in the summer, too. If you intend to visit this appealing destination, here are my suggestions for the most breathtaking Lake Bled photo spots.

Lake Bled Photography Tips:
The small township of Bled is often visited by tourists on a day trip from Ljubljana. While you're sure to get a few good photos if you spend a day in town, it would be much better if you extend your visit to cover multiple days. That way, you can work around the weather and head to the popular spots before all the day-trippers arrive.
Some of the most popular photo subjects at Lake Bled are on the water, including ducks, swans, Pletna boats, row boats, and paddle boarders. You'll need to practice using shutter priority mode to capture these moving objects.
Most photos of Lake Bled show it on gloriously sunny days, but in reality, Bled does get all sorts of weather including rain and mist which block out some of the views. Be prepared for this during your visit. I actually think that bad weather can create some nice, moody photos in Bled.
Lake Bled Photo Spots:
1. Ojstrica Lookout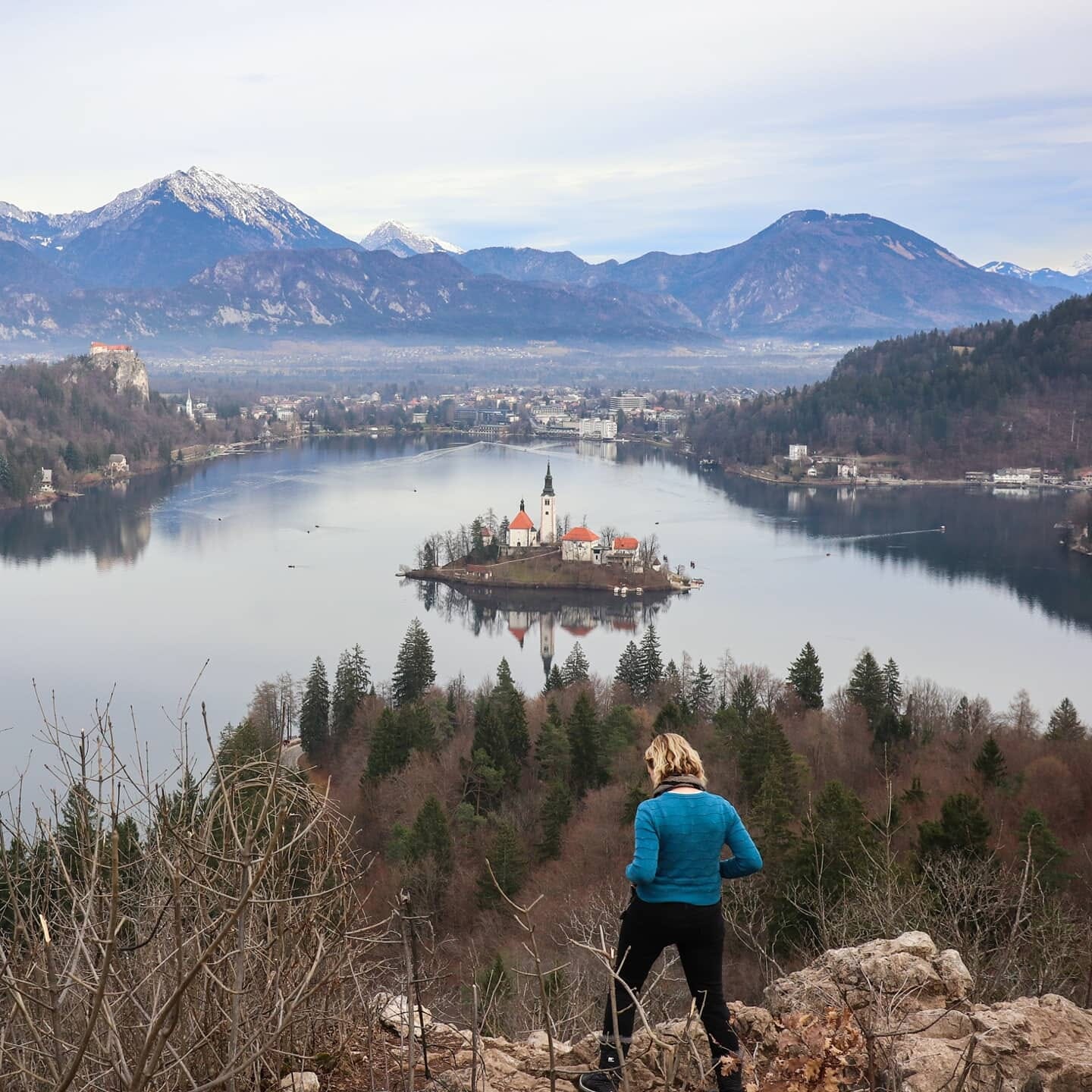 Ojstrica Lookout could be considered the very best Lake Bled photo spot. The rocky outcrop positioned on a hillside has an expansive vista where you can capture everything from the reflective surface of the lake to the mountain peaks standing proudly in the distance.
A forest trail leads up to the lookout, which is fairly steep and takes around 20 minutes to hike. Ojstrica sits at 611 metres above the lake, and from here you'll find a wooden bench with a stunning view of Lake Bled, Bled Island, and Bled township.
2. Bled Island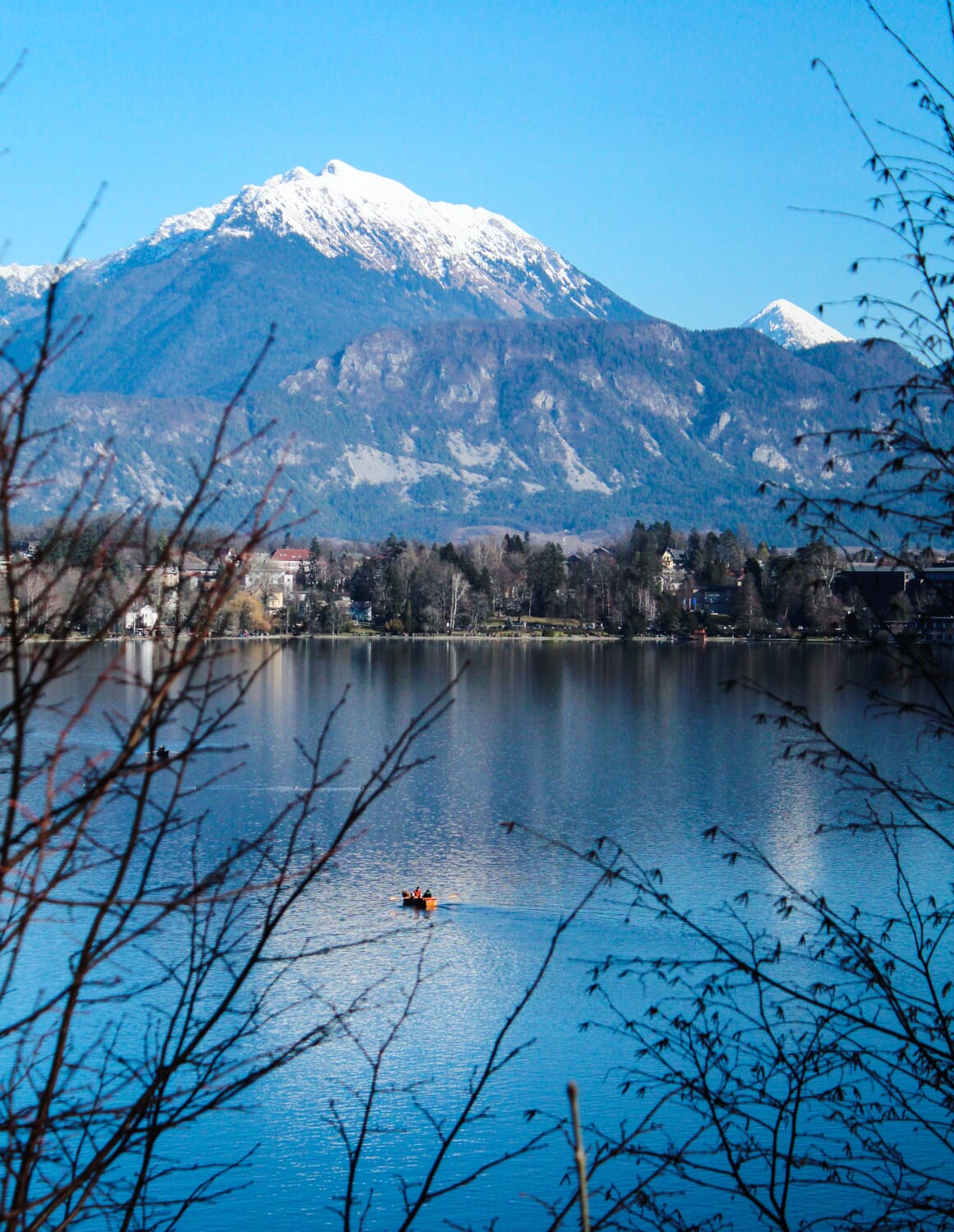 In the middle of Lake Bled is an island which holds an adorable church and a few other small buildings that hardly seem to fit on the tiny island's shores.
Bled Island can be captured from a number of lakeside locations, but I think it's best to take a boat trip out there to get a closer look. If you're feeling energetic you can rent a row boat for a peaceful pilgrimage out to the island, otherwise you can hop on a Pletna boat tour with some other tourists.
On arrival at Bled Island, you're free to walk around and explore all the nooks and crannies. I found that the view looking back towards Bled township was pretty neat. The stone staircase that leads to the lake is also a popular spot for photos on Bled Island.
3. Bled Castle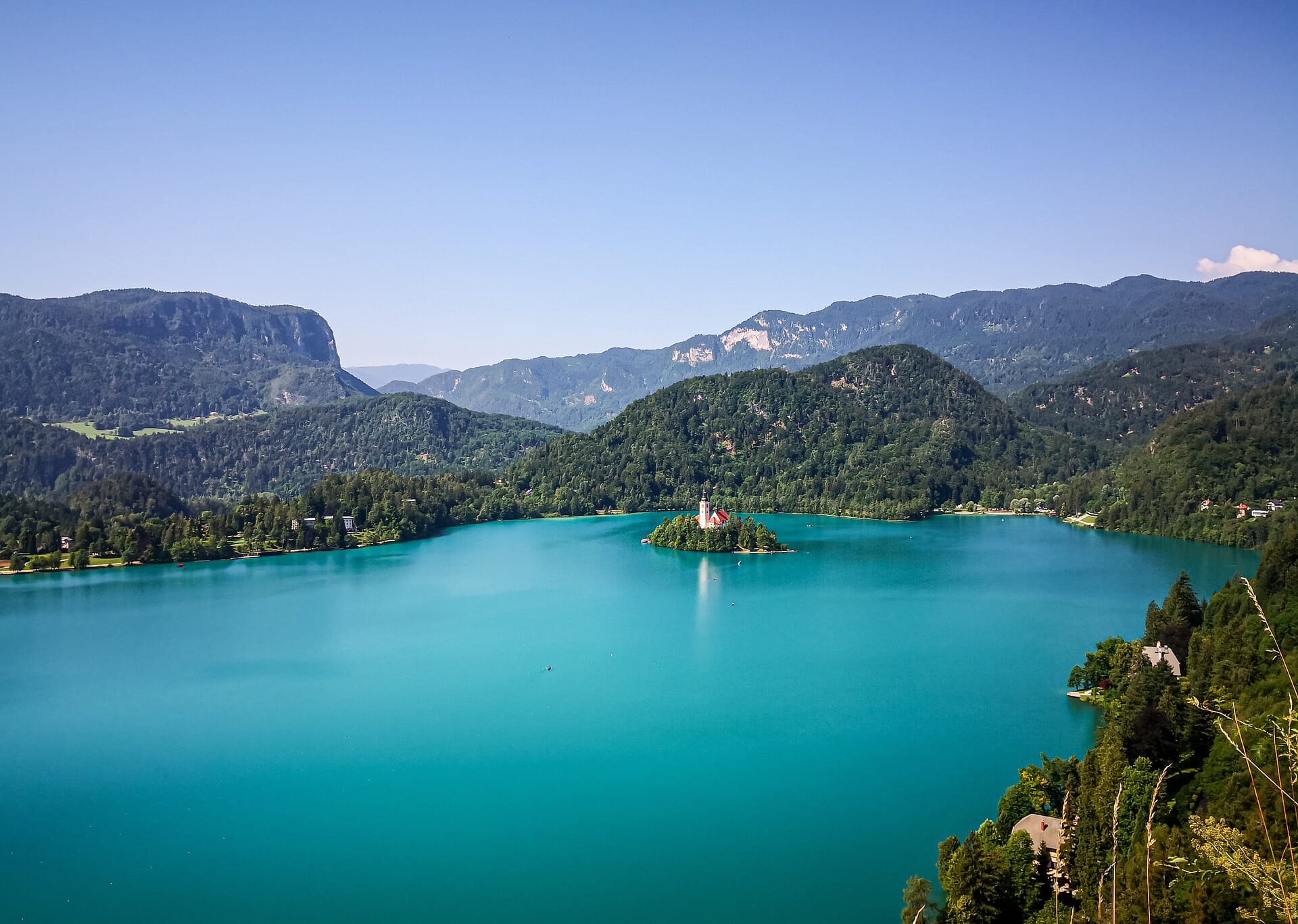 When it comes to Bled photo spots, you can't miss Bled Castle. Sitting atop a cliff next to the township, the 11th century castle is one of the town's most prominent features. It can be photographed with a telephoto lens from the opposite side of the lake, or if you're willing to walk up the hill, you can capture the ancient walls up close.
There is a lookout point at the castle where you'll get nice views back towards town and out over the lake towards the island. The castle's on-site restaurant is another great place to see these spectacular views, and there's the added benefit of being able to capture the scenery with a glass of Slovenian wine in your hand.
4. Jetty at Velika Zaka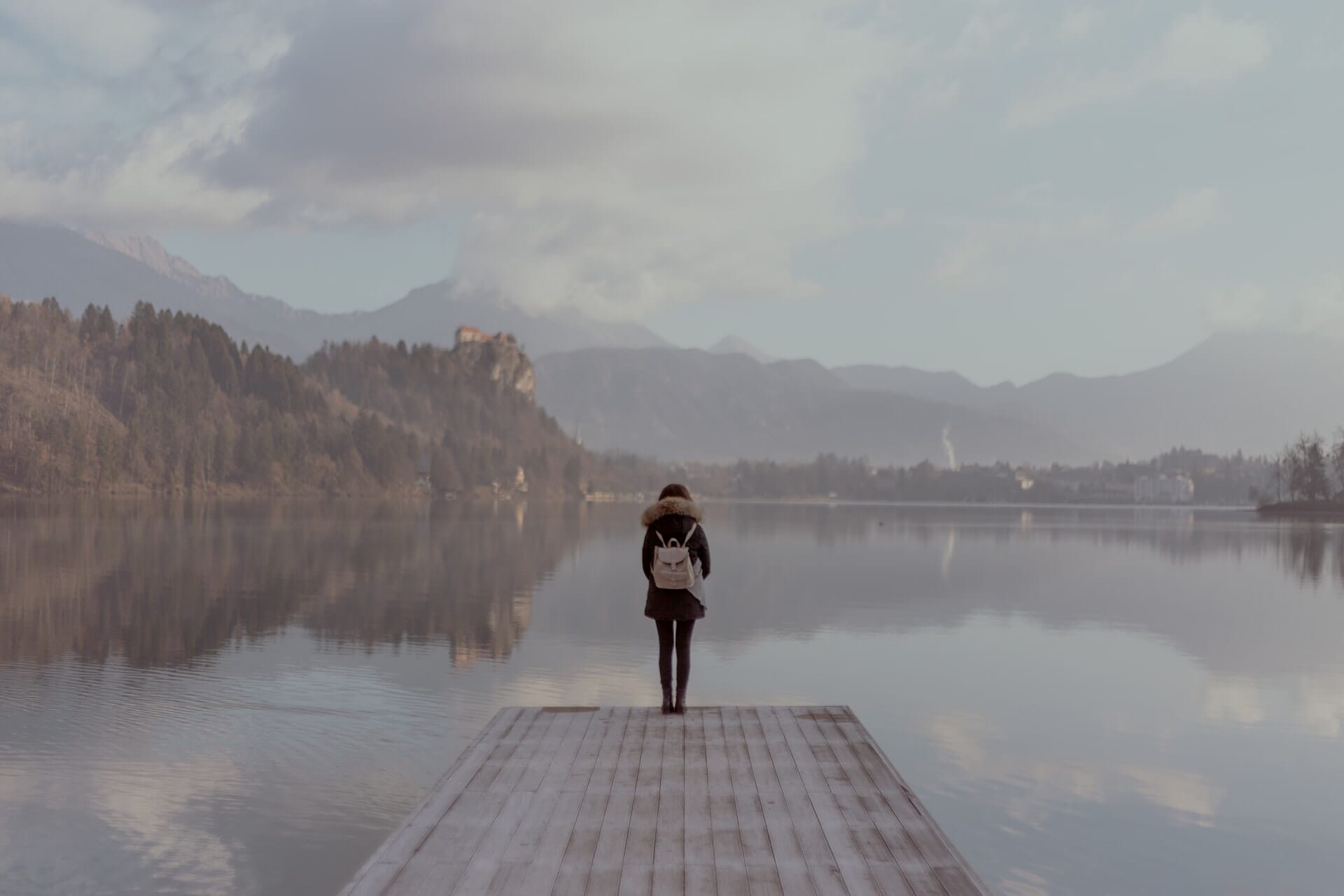 Next to the campground on the western side of Lake Bled is the Velika Zaka pebble beach and swimming area. Here, you'll find a small jetty that protrudes out into the lake.
This spot works well for moody shots on misty days, and it looks especially good when you have a person standing on the jetty for contrast against the background. This is a great place to practice your portrait photography, so take a buddy along with you to use as a model.
5. Pletna Boats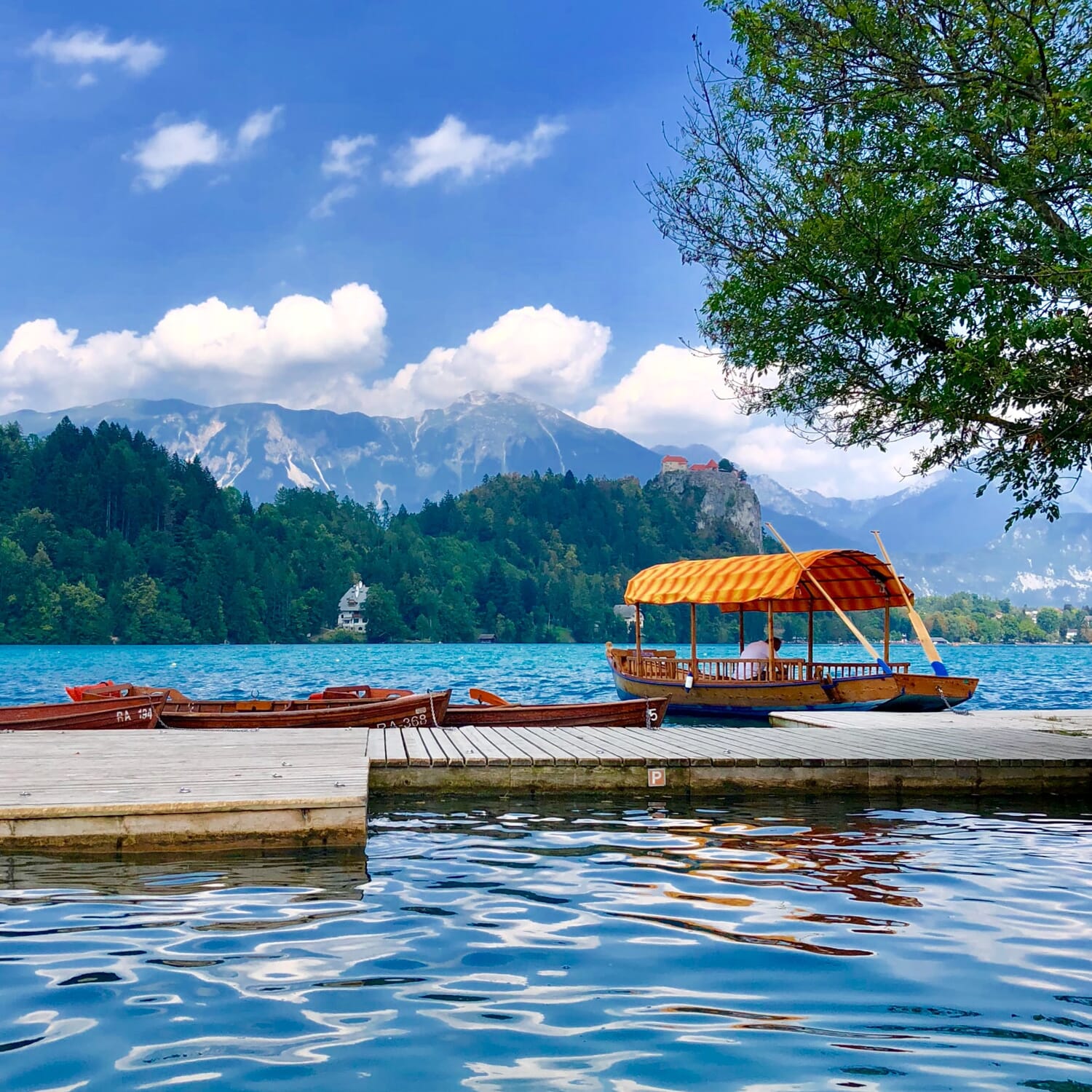 There are a total of 23 Pletna boats on Lake Bled. These traditional flat-bottomed boats are one of Bled's most photographed subjects, and are similar in style to a Venetian gondola except for their colourful canvas awnings.
The boats are fairly easy to spot from a distance while they cruise between the lake's edge and Bled Island, but if you want some shots of the boats up close, head to one of the ports. Mlino Port on the south side of the lake usually has a long row of Pletna boats lined up for transporting tourists. You can also find some boats at Pletna Bled in town, and sometimes they also appear at the Castle Bathing Area on the north side of the lake.
6. Waterfront Park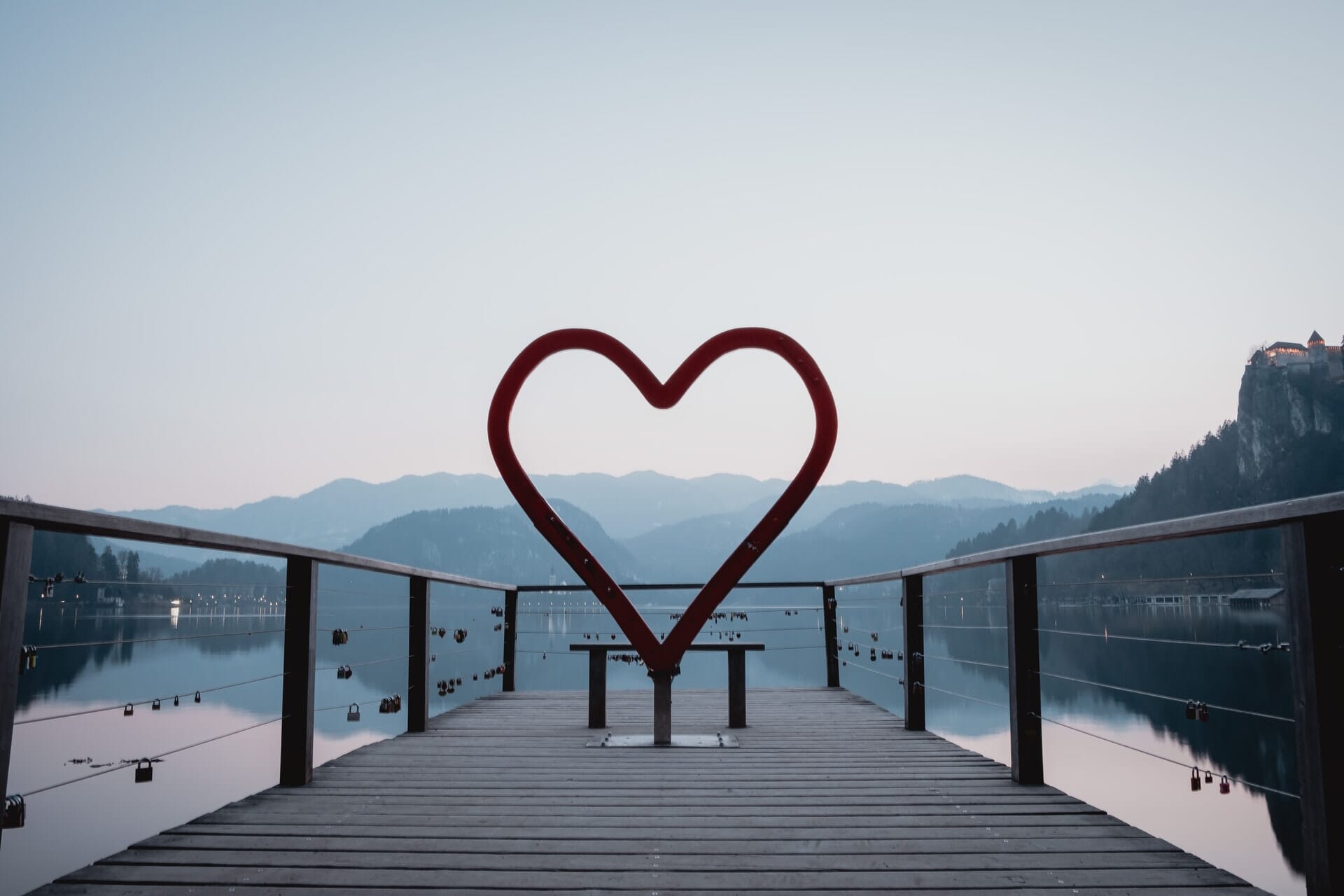 The waterfront park in Bled is one of the busiest areas in town, but it also provides some solid photo opportunities. It's common to see ducks or swans gracefully making their way across the surface of the lake around here, as well as paddle boarders and boats as they casually cruise along the water.
The Heart of Bled is a popular Lake Bled Instagram spot at the waterfront park. It can also create a nice photo without any people in it–be sure to arrive early in the morning when the light is soft and when the tourists haven't yet arrived.
7. St. Martin's Church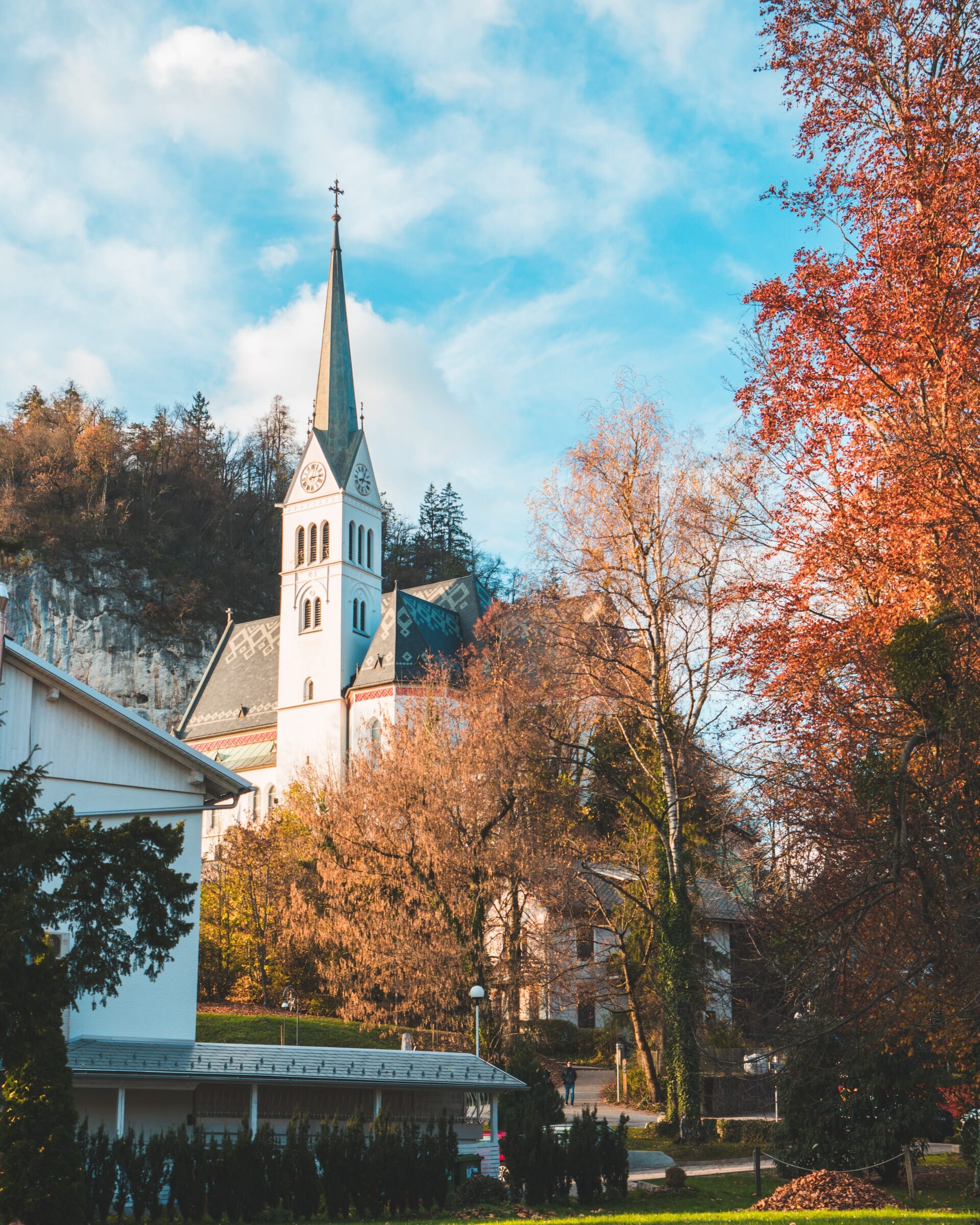 St Martin's Church, which was built in neo-Gothic style in 1905, has a spire that stands prominently above the Bled skyline. Its patterned tile roof and arched windows make the church wonderfully photogenic from the outside.
The interior of St Martin's is equally special. Here, you can see stunning frescoes painted in the 1930s by the well-known Slovenian artist Slavko Pengov. It's quite dark inside, so brush up on your indoor low light photography skills before you visit this place.
8. Hotel Park [Bled Cream Cake]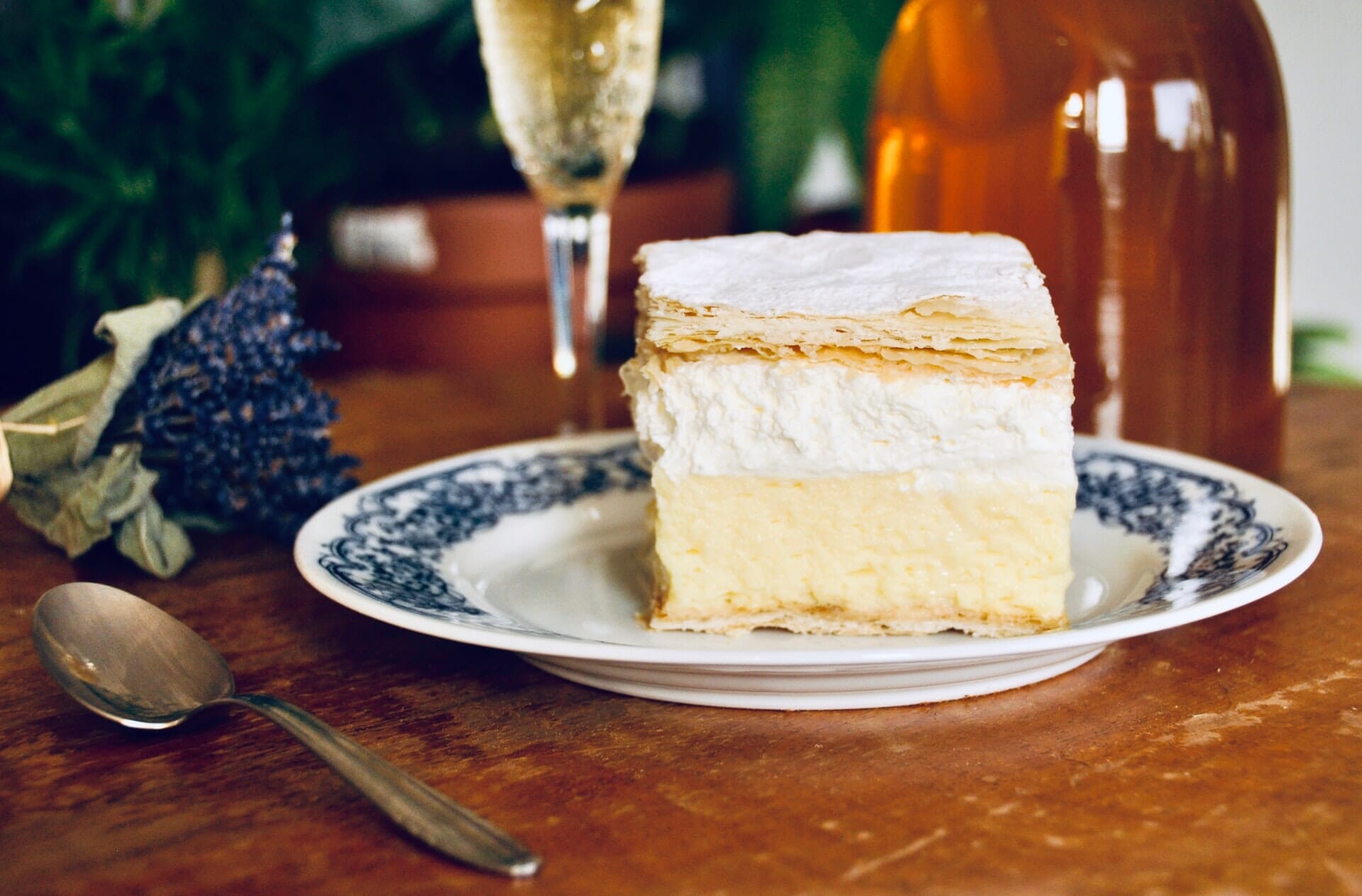 You can't visit Bled without photographing (and eating!) a slice of famous Bled Cream Cake. This delicious sweet pastry is filled with cream and egg custard and is cut into cubes for serving.
The dessert initially appeared at Hotel Park in the 1950s and although it's now found at cafes and restaurants all over town, capturing this elegantly presented treat is still best done at its original location.
9. Vintgar Gorge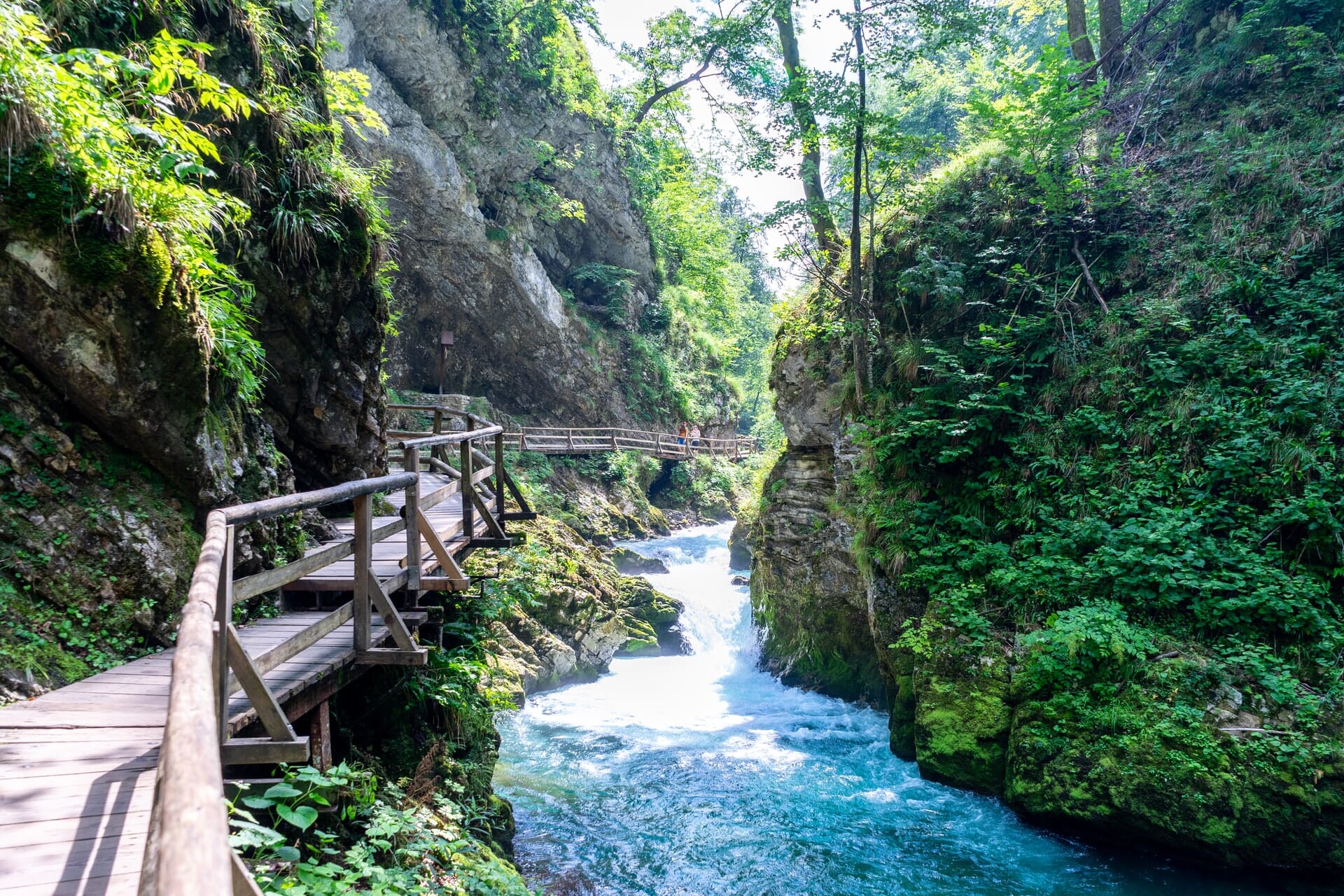 Vintgar is a natural gorge filled with moss-covered rocks, streaming turquoise water, and an elevated wooden walkway. At the end of the gorge is the Šum waterfall which is 13 metres tall and cascades beautifully down into pools of water below. Visitors can walk right through the gorge and over the top of the Radovna River. The area is a great setting for spectacular outdoor photography.
Vintgar Gorge sits at the edge of Triglav National Park and is truly one of Slovenia's hidden gems. There is no best spot for photography at the gorge. I would recommend that you do the entire hike (which is fairly easy and is about 1.6 km long) and take your time to capture as many photos as you please.