Have you heard that the west coast, is the best coast? Does it inspire you to book a flight for a little getaway? Even just a little? Well, if you weren't excited about heading to LA before, once we reveal the best photo spots in LA, you're gonna be running to the airport!
To help you plan your vacation and ensure that you take the best images possible, we've compiled a list of the best photo spots in LA.
Let's take a look at the sights you have to see while visiting Los Angeles.
Hollywood Bowl Overlook

Address: 7036 Mulholland Drive, Los Angeles, CA 90068
No list of the best photo spots in LA is complete without the Hollywood Bowl. Or, more specifically, the view from the Hollywood Bowl Overlook.
This hillside spot offers views of Downtown Los Angeles (DTLA), the Hollywood sign, and even the ocean depending on the visibility.
Plus, on top of the lookout, you'll find telescopes that you can use for an even better view.
If you want a complete view of LA from above, don't miss this photo opportunity.
The Hollywood Sign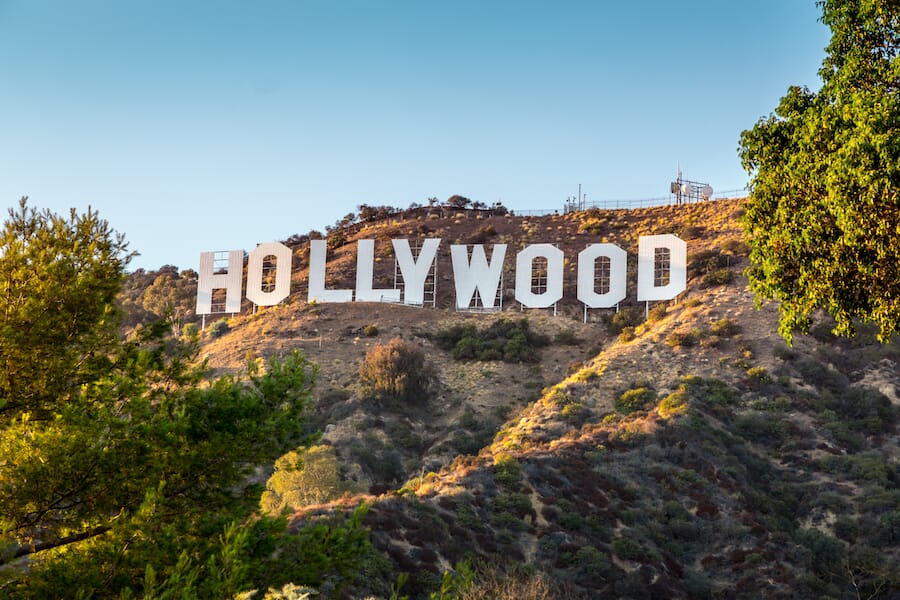 Address: Los Angeles, CA 90068
The Hollywood sign is iconic. It probably comes as no surprise seeing it pop up here on our list of the best photo spots in LA.
An American landmark, a true symbol of California and a cultural icon, the Hollywood sign is a must see when you're in Los Angeles. It's located on the top of Mount Lee within the Hollywood Hills area of the Santa Monica Mountains. It overlooks the entire city of Los Angeles.
Can you guess how big the letters are? They're 45 feet tall and 352 feet wide!
Truly a piece of American History and a pillar of the cinema industry that thrives in Los Angeles, be sure to visit the Hollywood Sign while out west.
Echo Park

Address: Neighborhood in Los Angeles / Below Northern LA and above ChinaTown
We chose Echo Park as one of the best photo spots in LA because it's so picturesque! This is an Eastside neighborhood with character.
The park is known for its sprouting fountain and you can even take a paddleboat ride along the bounty of lotus flowers. So get your camera ready!
Outside the park, you'll find street murals, a busy nightlife scene, and food trucks. Plus, along Sunset Boulevard there are cafes, healthy spots to eat, and places to shop.
And, within close proximity to Echo Park, you will find Dodger Stadium and Elysian Park. With more than one photo spot opportunity and plenty to do, Echo Park is a must visit neighborhood of Los Angeles.
RELATED POST: How to Shoot Fascinating Photos of a City You're Visiting
Santa Monica Pier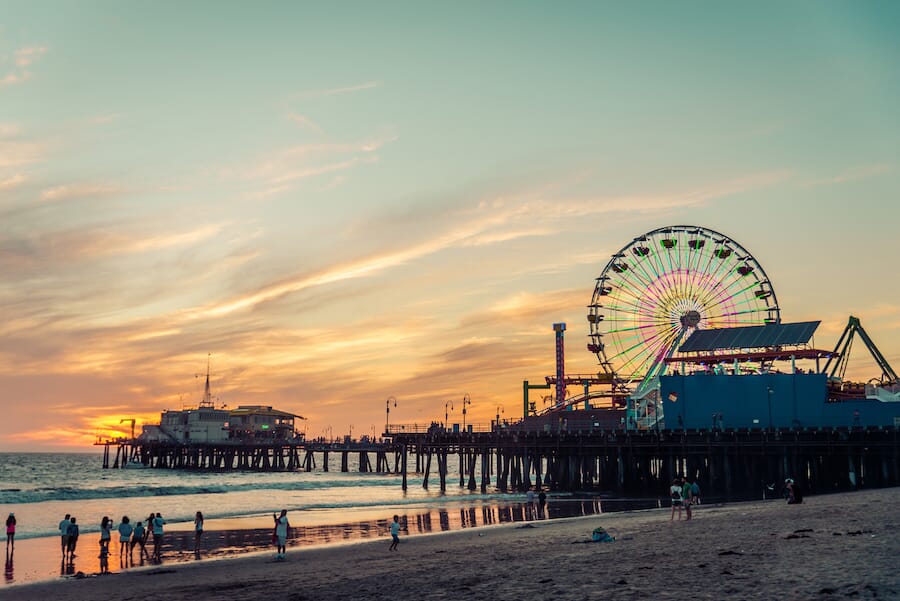 Address: 200 Sant Monica Pier, Santa Monica, CA 90401
On the coast and only a short drive from the center of Los Angeles, Santa Monica Pie is a place for sun and fun.
It's a large double-jointed pier that sits at the foot of Colorado Avenue. The pier is definitely a landmark of California history. Can you believe it's over 100 years old?
It not only serves as a great viewpoint but is also is home to Pacific Park, an amusement park that is situated on the pier.
Here, you can capture some beautiful photos all while enjoying yourself on the rides, eating from the vendors and taking in the breathtaking ocean view.
Hollywood Walk of Fame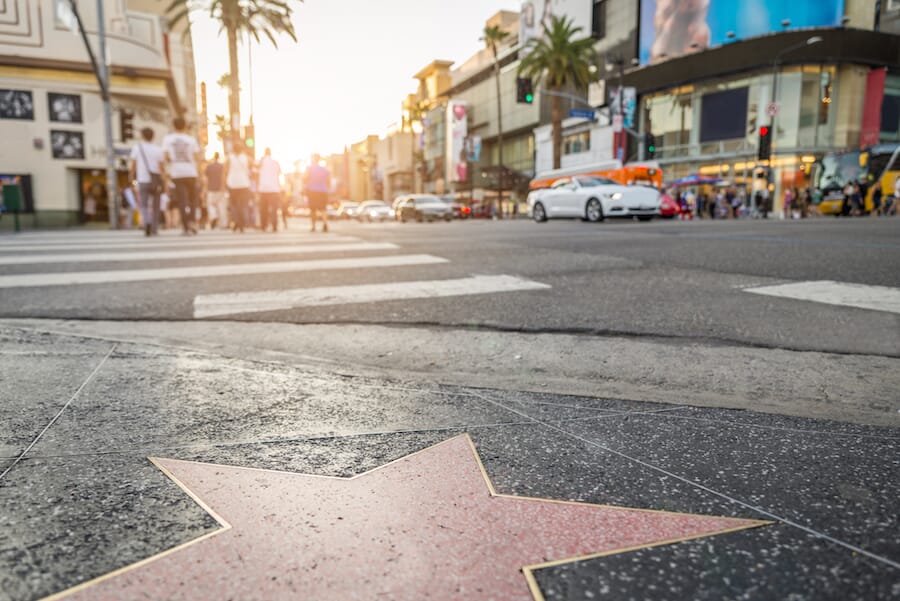 Address: N Highland Ave & Hollywood Blvd, Los Angeles, CA 90028
The Hollywood Walk of Fame is a true icon of fame and celebrity made up of over 2,600 stars. They are embedded into the sidewalks, spanning 15 blocks of Hollywood Boulevard and three blocks of Vine Street.
Not only are the stars a sight to see, but this boulevard is also one of the most popular areas of town for visitors. Many come to see the names of their favorite stars and take their own photo next to a celebrity's name.
If you want to grab some true LA images and hang among the stars, this actually might be the best photo spot in LA for you!
Downtown Los Angeles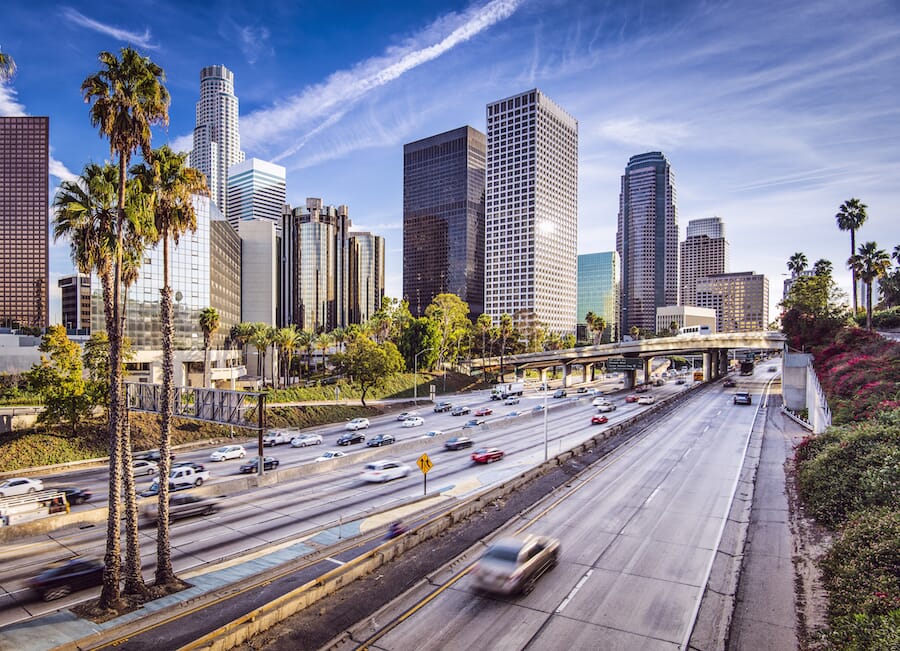 Address: Downtown Los Angeles
Serving as both a commercial and residential space for the people of LA, the downtown area of the city is busy and exciting. It contains diverse areas such as Chinatown, Little Tokyo, and the Arts District.
With skyscrapers that can be seen around the city, the downtown area is full of art museums, hip restaurants, and bars.
Plus, within the midst of the modern structures lies the El Pueblo of Los Angeles. r heard of it? It's an architectural landmark that serves as the city's 1781 birthplace.
Visit Downtown LA for top quality images and a true cultural experience.
Zuma Beach in Malibu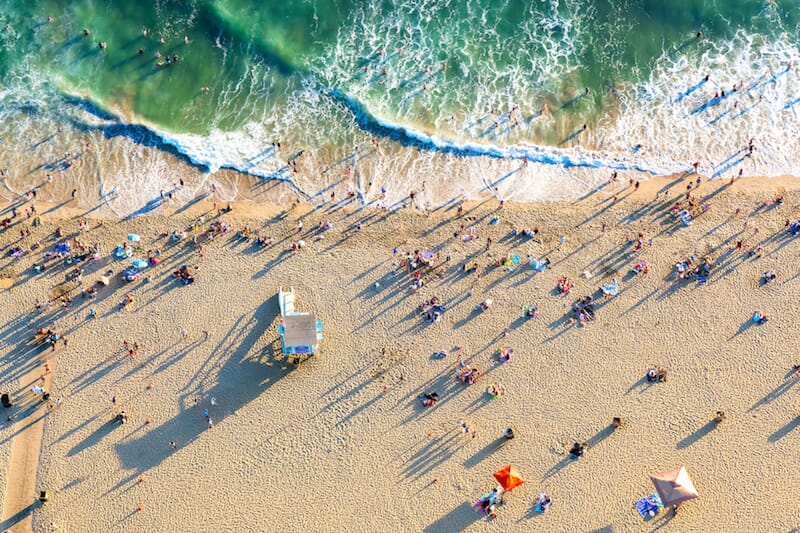 Address: 30000 Pacific Coast Highway
Zuma Beach, in Malibu, easily secures itself as one of the best photo spots in LA because, hey, who doesn't love the beach?
As we mentioned before, to see the ocean that is closest to LA you have to travel out of the center toward the coast. And while inner LA is great, you don't want to miss the beach when you're in California.
In fact, Zuma Beach is one of the largest and most popular beaches in Los Angeles County. It's home to wide sands and the perfect waves for any surfing adventure.
Take a trip out of the city, catch some sun rays and enjoy the beauty of Zuma beach.
Los Angeles County Museum of Art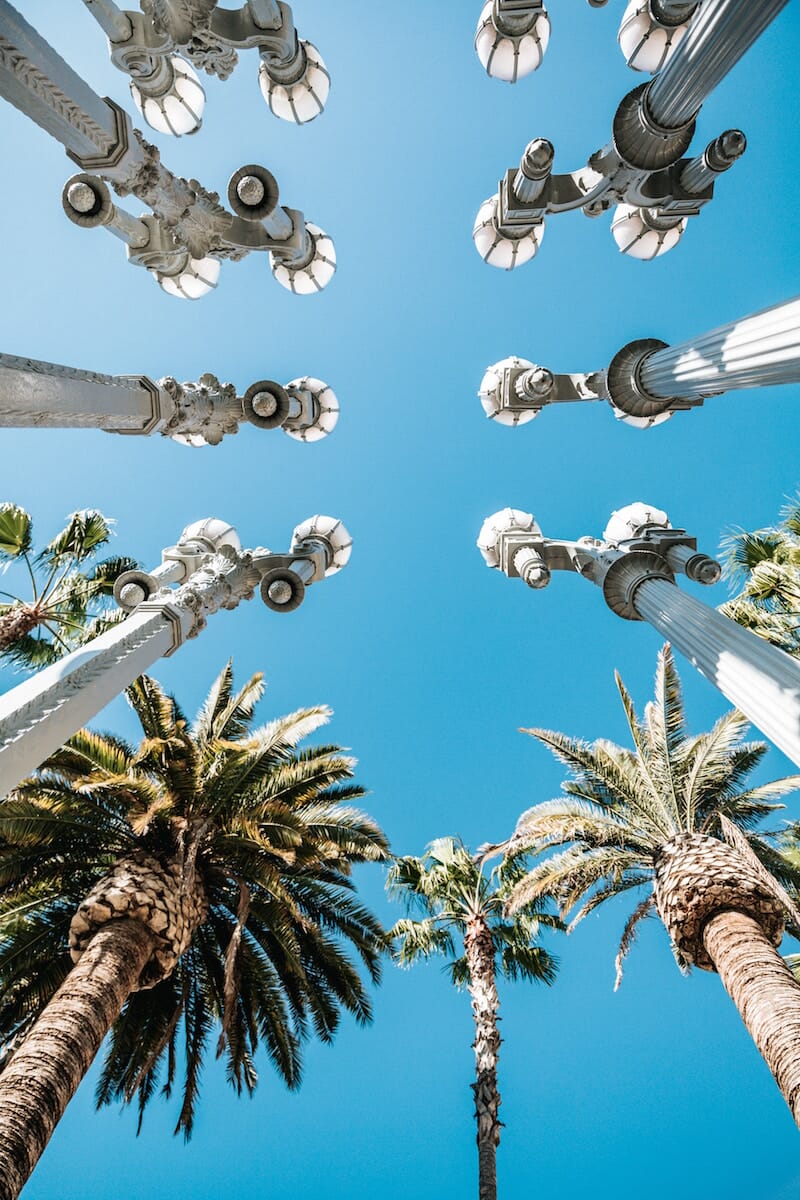 Address: 5905 Wilshire Blvd, Los Angeles, CA 90036
Located on Museum Row, the Los Angeles County Museum of Art is the largest art museum in the western United States and contains one of the most impressive collections of art within Los Angeles.
Many visitors come to see the Urban Light installation, a large scale sculpture by Chris Burden, that sits outside the entrance of the museum. It was built in 2008 and consists of restored street lamps from the 1920s and 1930s. It's a great chance for you to practice your low-light photography.
For a captivating photo spot and a piece of art history, you have to visit the LACMA museum.
Best Photo Spots in LA – The Wrap Up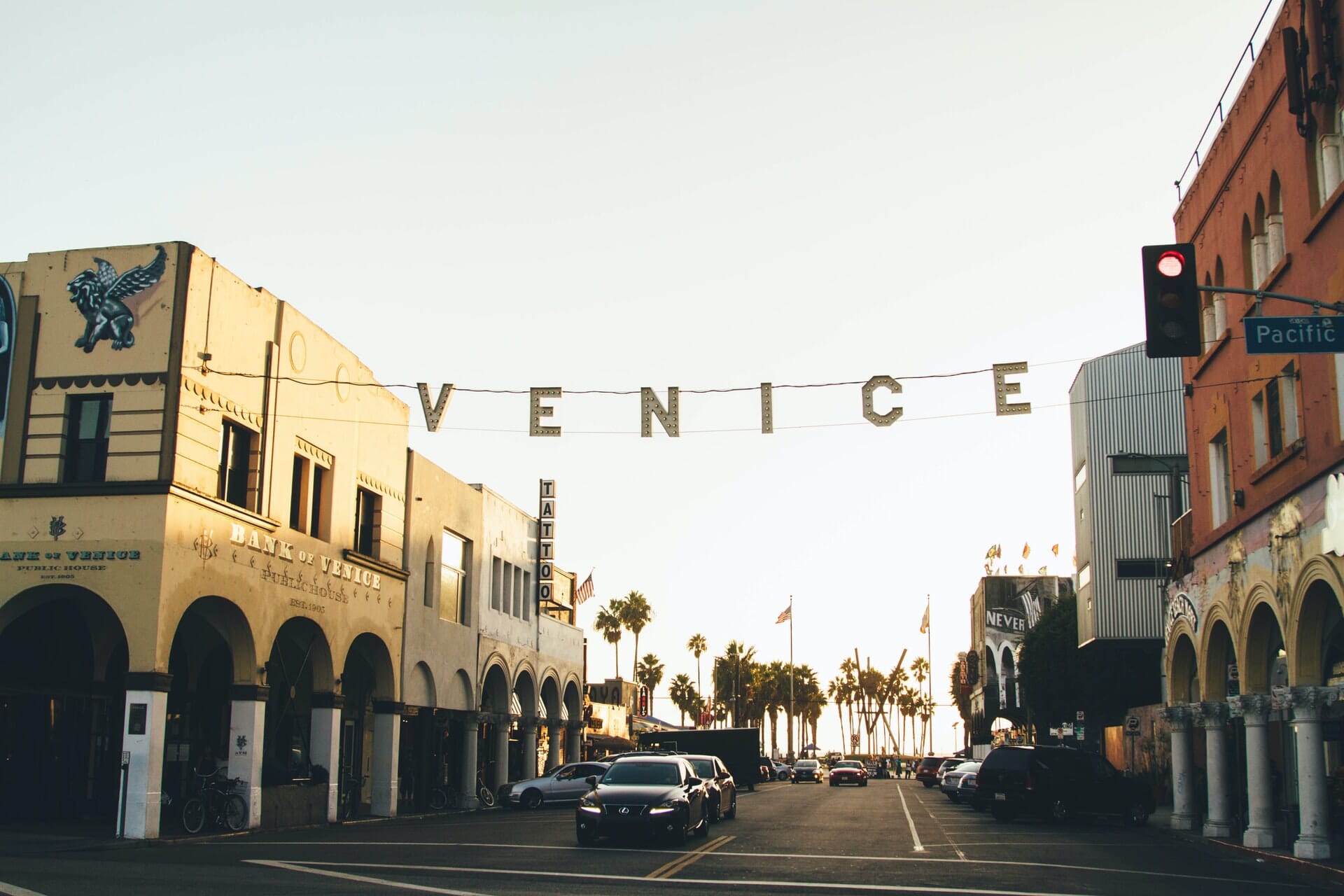 So, as you can see, there are plenty of exciting and visually stunning photo spots in LA for you to capture. A few other noteworthy options are Griffith Observatory, Venice Beach and canals, and Beverley Hills.
Be sure to check out each of them while you enjoy your time on the sunny west coast, and check out our list of photo spots in San Francisco, too.
And, now that you've made it through this list and want to compare the West Coast to the East Coast, see our list of our favorite places to shoot in New York City, Boston, or Washington DC. Who knows, there may be some globetrotting in your near future!
Do you have any favorite photo spots in LA? Let us know in the comments below!