Sydney is one of the most delightful destinations for photography-enthused travellers. If you've visited Australia's most popular city before, you'll understand just how gorgeous it looks through a lens. The seemingly endless blue sky, reflections on the waters of Sydney Harbour, uniquely beautiful architecture, and a beach-ridden coastline make it a truly spectacular place to take your camera.
I've now lived in Sydney for 5 years, and in that time I have discovered a wealth of utterly stunning spots to take photos. Some of these are popular locations that may be crowded with people during the day, but others are relatively unknown and will be nearly empty of tourists. What I can guarantee is that you'll find plenty of opportunities to get your camera out.
If you're looking for scenic locations in Sydney to capture charmingly attractive photos, here's my suggestions for all of the best photography spots in Sydney.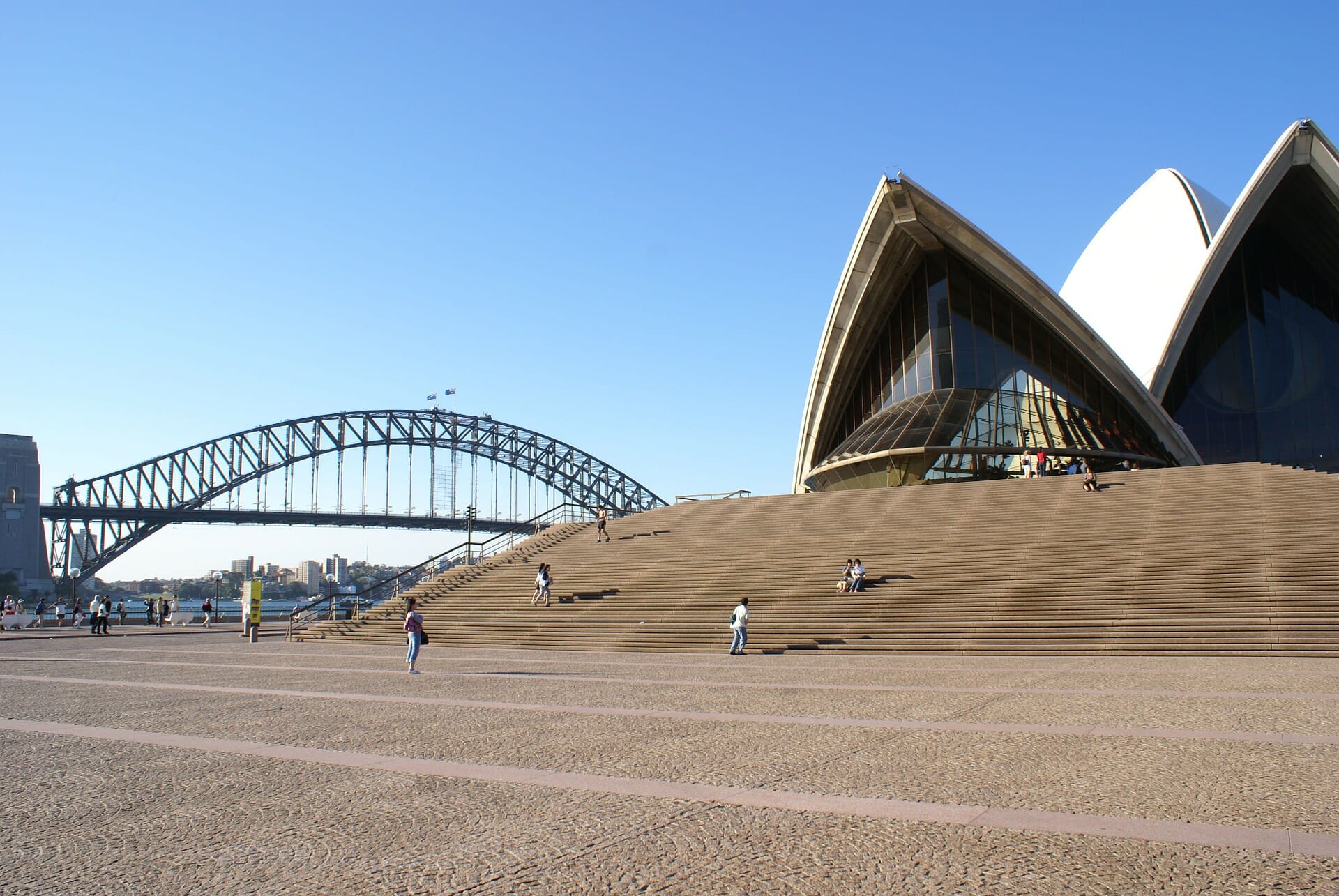 Sydney photography tips:
Visit the most popular tourist spots, such as the Sydney Opera House and Bondi Beach, at sunrise before the crowds arrive. These destinations can get insanely busy with crowds throughout the day, so be sure to arrive first thing in the morning before everyone else does.
Take a tripod when photographing the harbour. The water can get choppy at times, so long exposures are a great way to smooth out the surface. It's also worth experimenting with time lapse videos to capture the movement of the ferries that carry people around the harbour.
Wear comfortable walking shoes and breathable clothing. You'll find that many of the scenic spots are within easy walking distance of each other, but this means you'll be on your feet all day so prepare accordingly.
Always take sunscreen and a hat! Sydney has a sub-tropical climate and the sun can get really intense. Believe me, you don't want to be standing in the summer sun for more than 10 minutes without sunscreen. Even if you'll be visiting in winter, sun protection is essential.
Photography spots in Sydney:
Sydney Opera House
Bondi Beach
Royal Botanic Gardens
Observatory Hill
Sydney Harbour Bridge
Luna Park
The Rocks
Central Business District
Sydney Opera House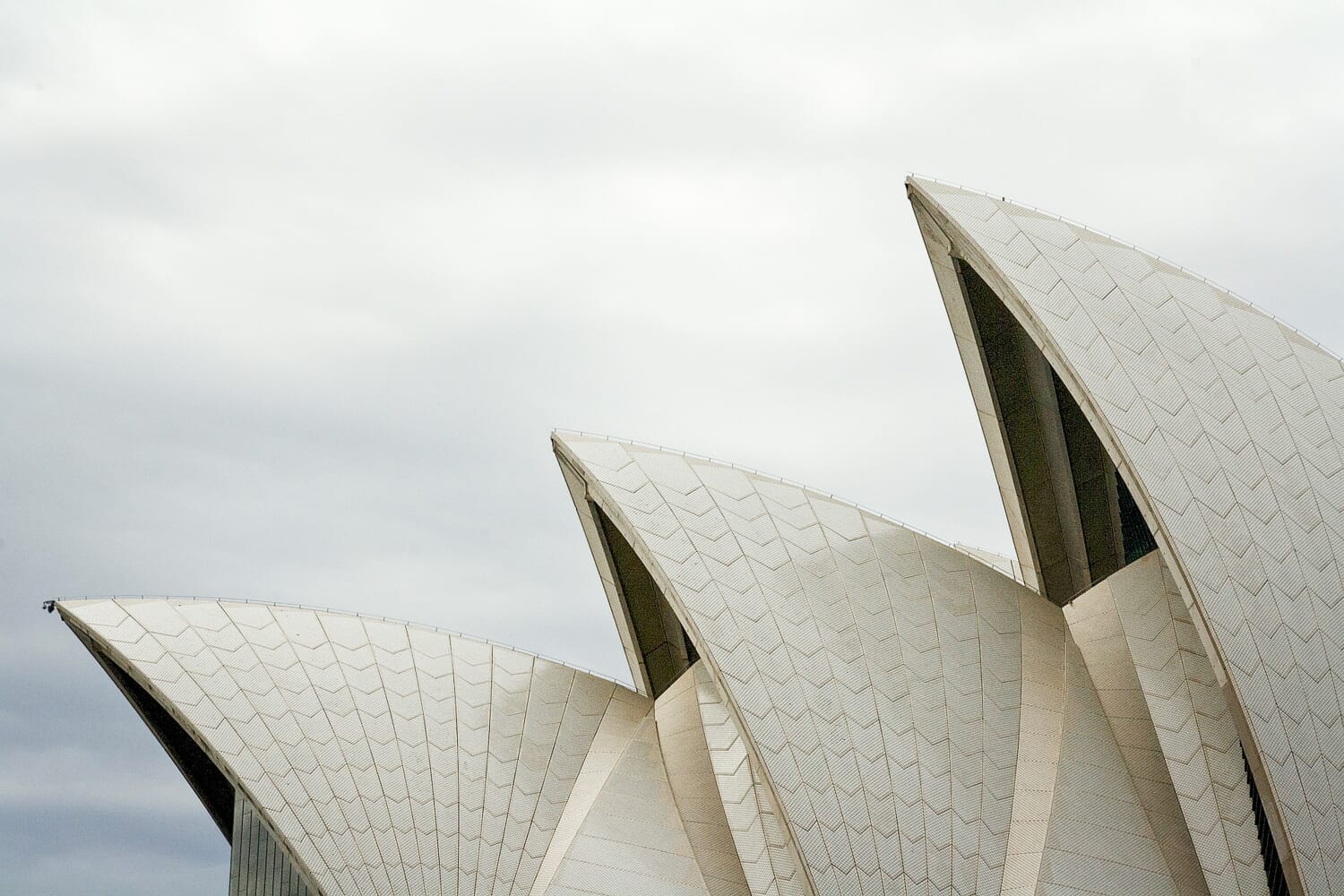 The Opera House usually tops the list of Sydney photography locations. This architectural gem is featured in most photos that represent Sydney, and it's easy to see why. The curves of the building's iconic sails, which reflect shapes from the boats that weave through the harbour, are wonderful to photograph up close and from afar.
As this is one of Sydney's most popular tourist attractions, it's best to arrive on the front steps of the Opera House at sunrise to get some close up shots with no one else around. The tile work on the sails and the towering windows can be captured from a variety of angles, each resulting in a unique photo. To get the Opera House from a wider angle, walk along the waterfront towards Circular Quay. From this position you can look back towards the Opera House with the curve of the boardwalk extending towards the building.
Bondi Beach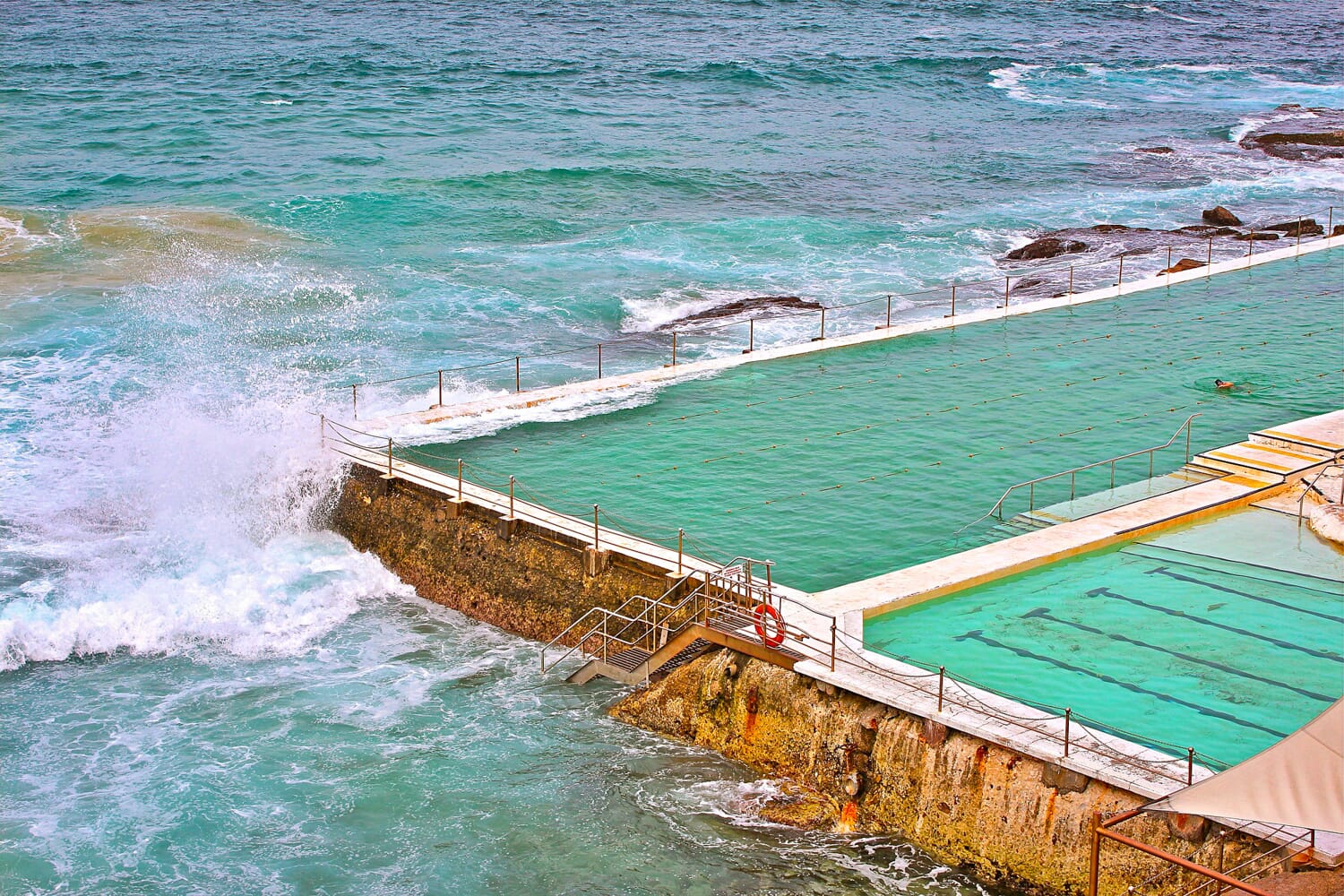 Bondi is one of the best Sydney photo spots as well as being the city's most famous beach. Lining the Pacific Ocean, Bondi is a popular destination for both tourists and locals, especially those who enjoy swimming or surfing in the waves. The best time to visit Bondi is at dawn when the surfers are heading out and the sun hasn't quite risen yet.
Head first to the south end of the beach to see Bondi Icebergs, which is an open-air swimming pool filled with salty water direct from the ocean. A walkway takes you above the pools where you can grab an elevated shot with the ocean and sunrise positioned behind them. A little further up the walkway provides a neat perspective of the sweeping coastline. There are a few more photo ops back down on the beach, including a concrete boardwalk lined with colourful murals and, on sunny summer days, you might spot the surf-lifesaving crew wearing their iconic yellow and red uniforms.
Royal Botanic Gardens

Sydney's sub-tropical climate means that many of the city parks are lush and green. The Royal Botanic Gardens is one of the best places to view the local flora, and it happens to provide some great angles for photographing the harbour, too.
My favourite spot is out at Mrs Macquarie's Point. This little peninsula provides a gorgeous perspective of the Sydney Opera House with the Harbour Bridge behind it. The best time to visit Mrs Macquarie's Point is at the end of the day as you'll be facing west towards the sunset. On a clear day you may be lucky enough to get some spectacular colours on the horizon. Be sure to take a telephoto lens as well as a travel tripod as this spot can provide some amazing long exposures during blue hour.
Observatory Hill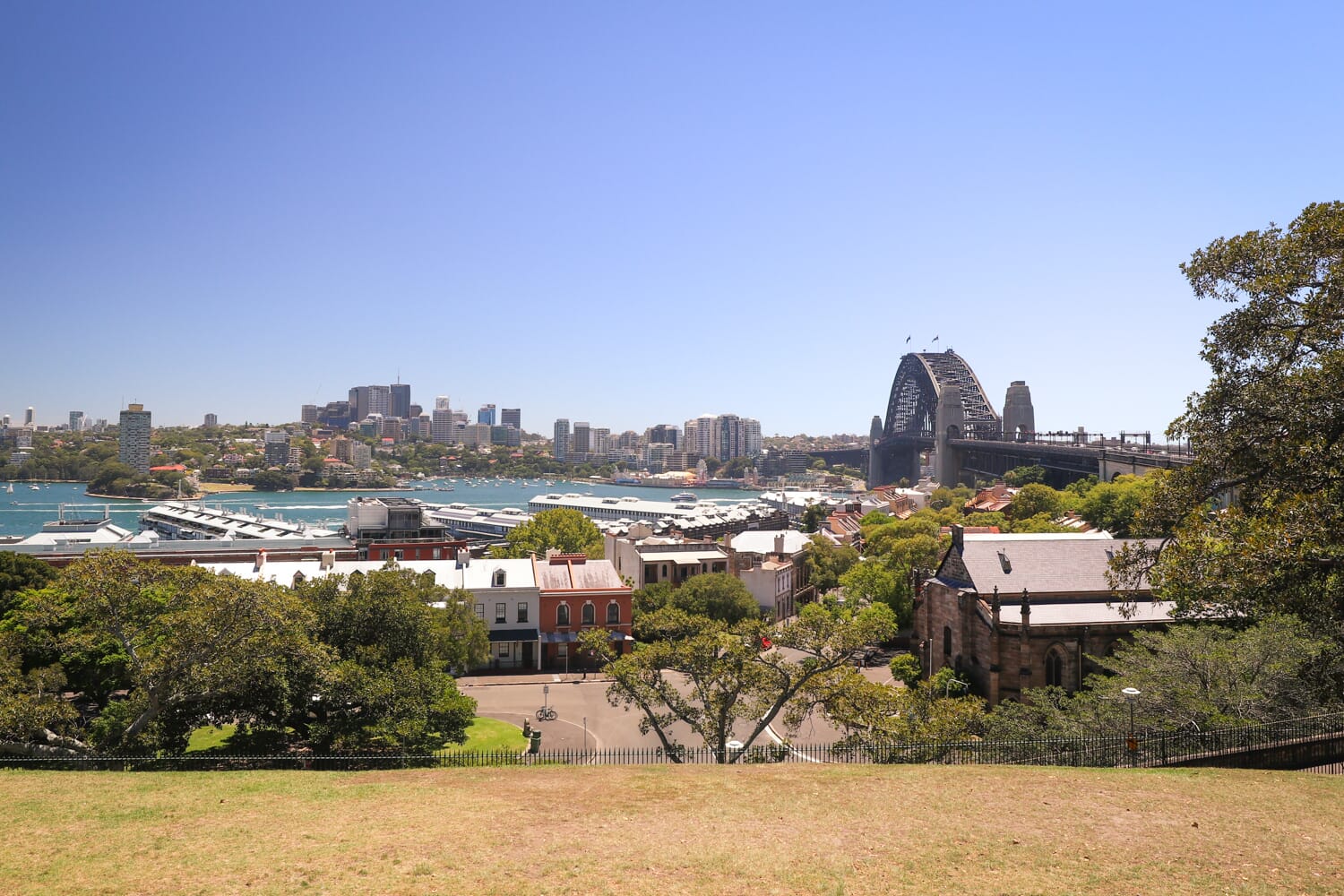 Although this small hill is located right next to the Overseas Passenger Cruise Terminal, this spot is actually little known to most tourists. Observatory Hill is named after—you guessed it—an observatory, which currently operates a weather station and telescope. Photographers will be most pleased by the park that surrounds the observatory, with a pretty gazebo and a grassy slope that looks out towards the Harbour Bridge and Sydney's north shore. This spot is particularly pretty at sunset, though it can be photographed at any time of day.
Sydney Harbour Bridge

You simply can't visit Sydney without capturing the Harbour Bridge. This iconic attraction can be photographed from many angles and at any time of day. Take an extreme wide-angle lens to Hickson Road Reserve at the southern foot of the bridge for a majestic view from the base.
The Pylon Lookout is another good photo location, this time from an elevated perspective where you can watch the cars, trains, and buses as they make their way across the bridge. It also provides some neat views back towards Circular Quay and the city. Admission to the Pylon Lookout is $19 AUD and the opening hours are 10AM-5PM daily.
Luna Park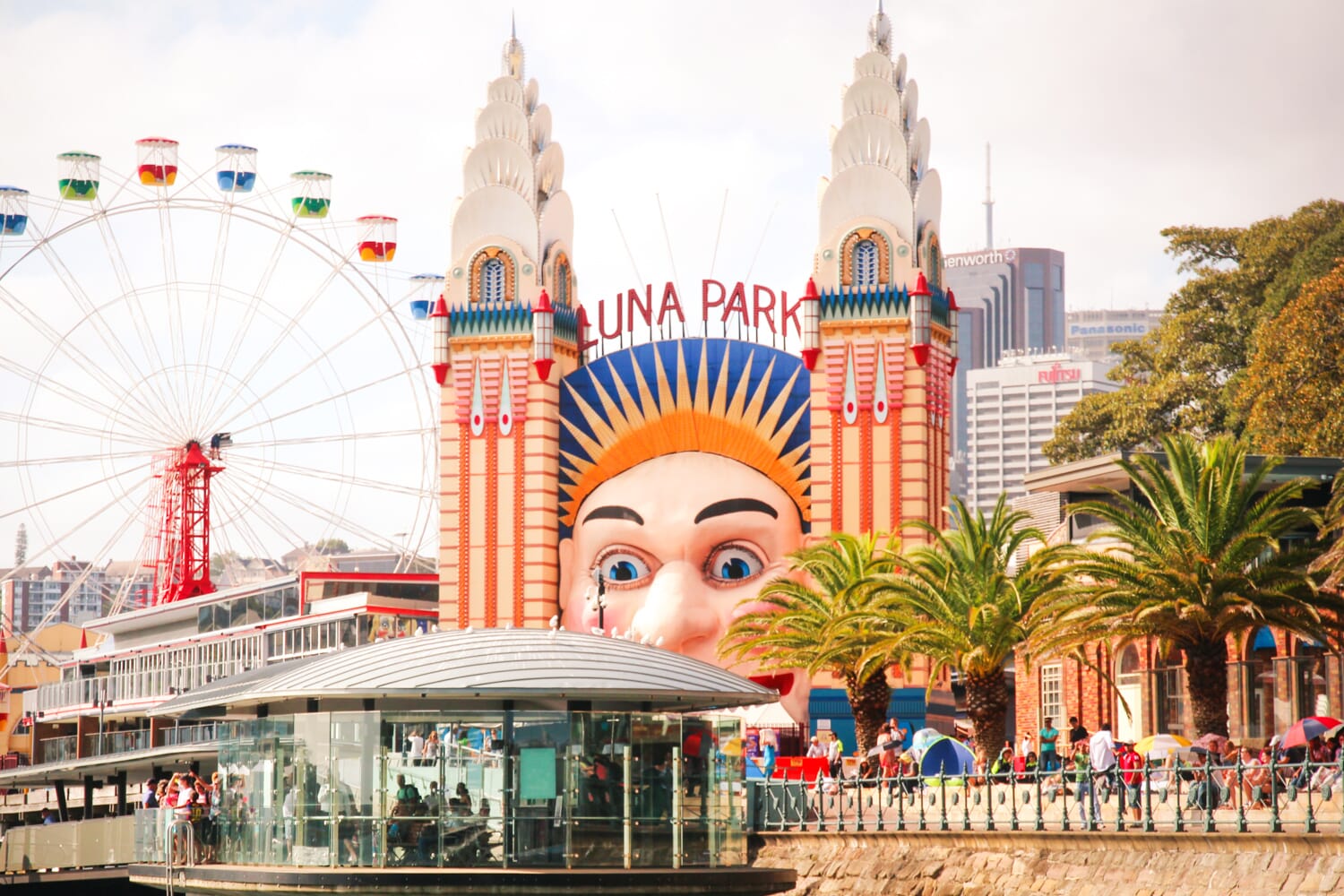 Luna Park is like Australia's version of Coney Island in New York City. This amusement park has fantastical 1930s art deco architecture which provides some colourful and fun photos. If you catch the ferry over from Circular Quay, you'll be treated to a sweet view of the giant head at the entrance on arrival, though any photos taken from the ferry will have to be done with a fast shutter speed to account for any movement of the boat. Once your feet are back on solid ground you can walk around the park (there is no entrance fee) and take as many photos as you like, though avoid taking a tripod here as there will be crowds and kids running about.
The Rocks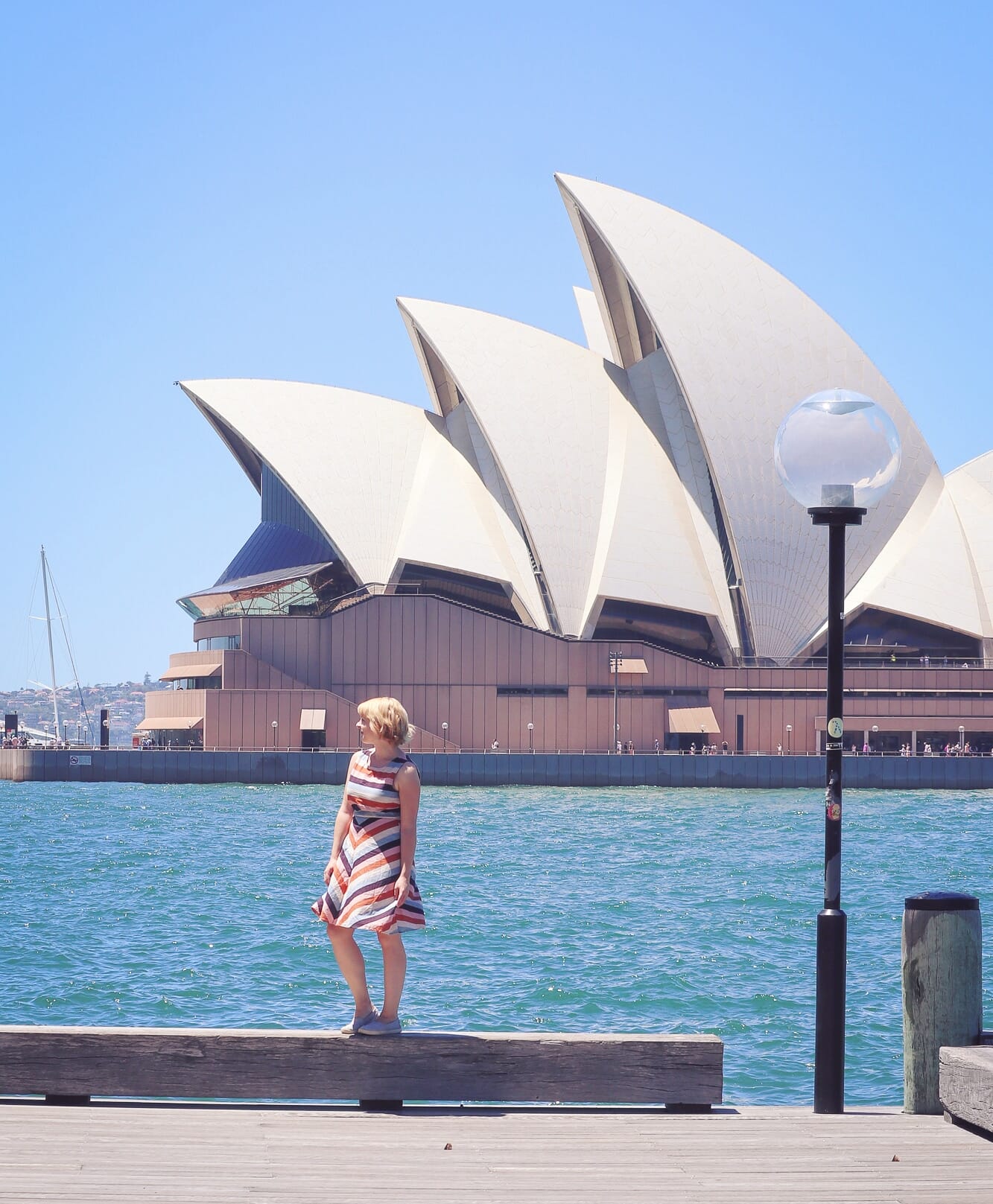 The Rocks is one of Sydney's most historic districts and is a great place for photo shoots. If you start along the boardwalk that lines the quay in front of the Park Hyatt Hotel, you'll discover a fabulous spot to look over the water towards the Sydney Opera House. Because of the amazing views here, you'll often come across wedding photographers taking photos at this location.
The Rocks is best known for its historic brick and sandstone architecture. If you're hoping to capture beautiful photos of old buildings, visit a few of Sydney's oldest pubs which are located around here. The Lord Nelson Brewery Hotel, The Fortune of War, The Australian Heritage Hotel, and Harts Pub are some of the country's original drinking establishments with historic facades.
The Central Business District

Sydney's Central Business District is a great option for photography on rainy days or during the daytime when other spots are busy. Skyscrapers will block out most of the harsh sunlight, and you'll find that most photo locations aren't overly crowded in the mid-morning or mid-afternoon (just avoid the office lunch rush between 12-2PM on weekdays).
Some of my favourite photo spots in the CBD are the Queen Victoria Building with its gorgeous domed roof, Angel Place with its art installation of bird cages hanging overhead, and the historic General Post Office building in Martin Place which has a long line of sandstone arches that create amazing depth in photos. A zoom lens may be the best option for photos in the CBD as you'll likely be taking a variety of wide angles and close ups.
I hope you enjoyed these suggestions for the best photo spots in Sydney! Do you have any recommendations to add to the list? Share them with us in the comments!