Are you looking for the best budget mirrorless camera with a viewfinder? A camera that offers great shooting capabilities, but doesn't break the bank?
That's what this article is all about.
I'm going to show you the best budget mirrorless cameras on the market. All of which have viewfinders, and all of which offer spectacular image quality.
By the time you finish this article, you'll know exactly which mirrorless camera is right for you.
Let's dive right in.
Best Budget Mirrorless Cameras with a Viewfinder:
When you buy through links on our site, we may earn a commission at no cost to you. We evaluate products independently. Commissions do not affect our evaluations.
Choosing the Best Budget Mirrorless Camera With a Viewfinder: What to Consider
When it comes to picking the perfect budget mirrorless camera for your needs, there are a few factors you'll want to take into account.
Because while most mirrorless cameras out there offer at least decent quality, you don't want to end up with a camera that offers anything less than a stellar shooting experience and stunning images.
That's why I recommend you consider these five characteristics when making your purchase:
Image quality
Autofocus speed
Viewfinder quality
Ergonomics and ease of use
Video capabilities
Let's take a look at each element in turn, starting with:
Image Quality
When it comes to picking a mirrorless camera, considering image quality should be a no-brainer.
That's because a camera that offers poor image quality is rarely worth a look. After all, you don't want a camera that can't deliver on its core function, right?
However, it can often be difficult to parse what photographers mean when they talk about image quality, which is why this section is more important than you might have realized.
First, you'll want to consider the resolution of your future mirrorless camera.
Most modern mirrorless options, even budget mirrorless options, offer at least 24 megapixels–though a few cameras are 16 MP and below.
Why does resolution matter?
In a lot of ways, it doesn't. The main reason photographers care about resolution is for printing; if you want to produce billboard-sized prints with great detail throughout then you're going to need as many megapixels as you can get, but everyone else should be just fine with 20 or so MP.
And the truth is that most billboard-sized prints would be viewed from farther back, anyway, so nobody would appreciate the detail even if you wanted them to.
Another reason that resolution matters is for cropping. The more pixels you get on your subject, the more you can crop down the shot (assuming your lens is of excellent quality). This is something that wildlife photographers, in particular, are interested in, given the fact that they'll often fail to get as close as they'd like to their subject and need to crop to close the distance.
So here's what I recommend:
Ask yourself whether you plan to make prints of your photos that are larger than, say, 11×14.
If so, then go for a mirrorless body with 24 MP.
If not, then don't worry about megapixels. All cameras offer images that are large enough for computer screens, so that's not something you need to worry about, and any camera over 15 MP or so can produce very high-quality prints at 11×14 sizes.
Now, there is another key component of image quality that you'll want to take into account:
High-ISO capabilities.
In other words:
When you boost the ISO on your mirrorless camera, how does the camera respond? Does it produce clean, detailed images? Or does it produce muddy, noisy images that are absolutely unusable?
This is especially important for low light photographers, who often need to push their ISO high in order to keep their images bright. But most photographers shoot in low light at one time or another, which is why low light capabilities are such a big issue.
Autofocus Speed
Pretty much every photographer ever has wanted a camera that will focus fast.
And not just because they're impatient.
The faster your camera focuses, the more likely you are to nail the critical shot. Plus, better autofocus systems will spend less time hunting and do better in low light, both of which are useful for even the most casual photographer.
That's why I recommend you pick a camera with the fastest autofocus speed you can get. AF speed is often evaluated based on the number and type of AF points the camera offers, with high numbers of cross-type AF points offering fast focusing speeds.
In particular, wildlife, sports, and action shooters should always choose a camera with serious autofocus capabilities. You don't want to be out in the field trying to photograph a flying bird, only to keep missing due to a poor autofocus system.
The one exception to this recommendation is if you're a landscape, night sky, or macro shooter. In such cases, you may spend very little time actually working with your camera's autofocus (in fact, you might shoot exclusively with manual focus).
If that's you, then you can go for a mirrorless camera with zero impressive autofocus capabilities.
But if it's not, then you're going to want to pay attention to autofocus speeds.
Your photography will depend on it.
Viewfinder Quality
If you're reading this article, then an electronic viewfinder is important to you.
And all of the cameras listed below do feature electronic viewfinders.
That said, viewfinder quality differs from camera to camera. Some cameras have crystal-clear, sharp, amazing electronic viewfinders.
While other cameras have viewfinders that just don't look good, plagued with color casts.
Note that poor viewfinders will also have lag (where the image falls slightly behind real life), as well as viewfinder blackout (when the viewfinder goes black for long periods of time when taking a photo).
So you should look carefully at your different viewfinder options before buying.
When it comes to viewfinder resolution, you can evaluate based on "dots," where high numbers of dots indicate good resolution, and lower numbers indicate poor resolution. So always check out the dot-count of a viewfinder before buying a mirrorless camera, especially if the viewfinder is extremely important to you.
I also recommend looking at a few other specs. OLED viewfinders are superior to LCD viewfinders (the OLED technology results in better color and contrast). And you'll want to check out the refresh rate, where higher is better, especially if you shoot a lot of action.
Got it?
Ergonomics and Ease of Use
If there's one complaint consistently leveled at modern mirrorless cameras, it's that they offer poor ergonomics compared to DSLRs.
What does this mean?
For one thing, mirrorless cameras, while wonderfully compact, are difficult to hold. They don't feel good in your hands, and they just don't give the shooting experience DSLR shooters have come to love.
There have also been issues with mirrorless camera menus. Sony, in particular, gets constant menu complaints; photographers feel that the layouts are disorganized and make very little sense, so that seasoned shooters struggle to get their Sony mirrorless bodies up and running at speed.
Of course, you're also going to want to pay attention to build quality and weather sealing, especially if you plan to take your camera out into inclement weather, or if you tend to be a bit rough with your equipment more generally.
And you'll want to check out features such as touch-functionality, button customizability, and whether the camera you're considering offers an articulating screen (which is very useful for those who often shoot at strange angles, such as up at buildings or against the ground).
Video Capabilities
Mirrorless cameras tend to excel in the video arena, offering all sorts of useful video features along with excellent recording resolution.
Look for mirrorless cameras with at least 1080p/60p capabilities, though 4K resolution at 30p is better, and 4K resolution at 60p is the best of all.
Note that features such as focus peaking are extremely useful for the video shooter, so it's always something you should check out before making a purchasing decision.
The Best Budget Mirrorless Cameras With a Viewfinder: Our Top 10 Picks
Now let's take a look at the best budget mirrorless cameras out there, starting with our favorite:
The Fujifilm X-T100 is our pick as the best budget mirrorless camera on the market, especially when you factor in value for the money. It's one of the cheapest mirrorless bodies you can buy, yet it still comes with advanced features like an electronic viewfinder, a relatively nice APS-C sensor, a compact body, and access to some seriously powerful Fujifilm lenses.
For a sense of the X-T100's capabilities, take a look at the APS-C sensor. It offers strong image quality, certainly at the top of the pack in terms of high-ISO performance, and also performs especially well at low ISOs. The 24 MP resolution should be enough to satisfy most casual shooters in terms of printing and cropping, and is slightly above average for a budget mirrorless option like this one. The X-T100 also features a high-performing, 2.36M-dot viewfinder.
Related Post: Fujifilm X-T100 Review
As for the autofocus: The X-T100 offers 91 phase-detect points across the sensor. This doesn't guarantee ultra-fast AF speeds like you can find on the higher-end Fujifilm bodies, but it's reasonably quick for most non-demanding situations.
The main area where the X-T100 falls down is in terms of video. You'll find 4K listed in the Fujifilm specs, but only up to 15 frames-per-second–which is pretty useless for serious video applications.
That said, the X-T100 is a stellar camera–despite its few small shortcomings. If you're not already married to a Nikon or Canon system, and you don't have a need for high-quality video, then the X-T100 should be your first choice.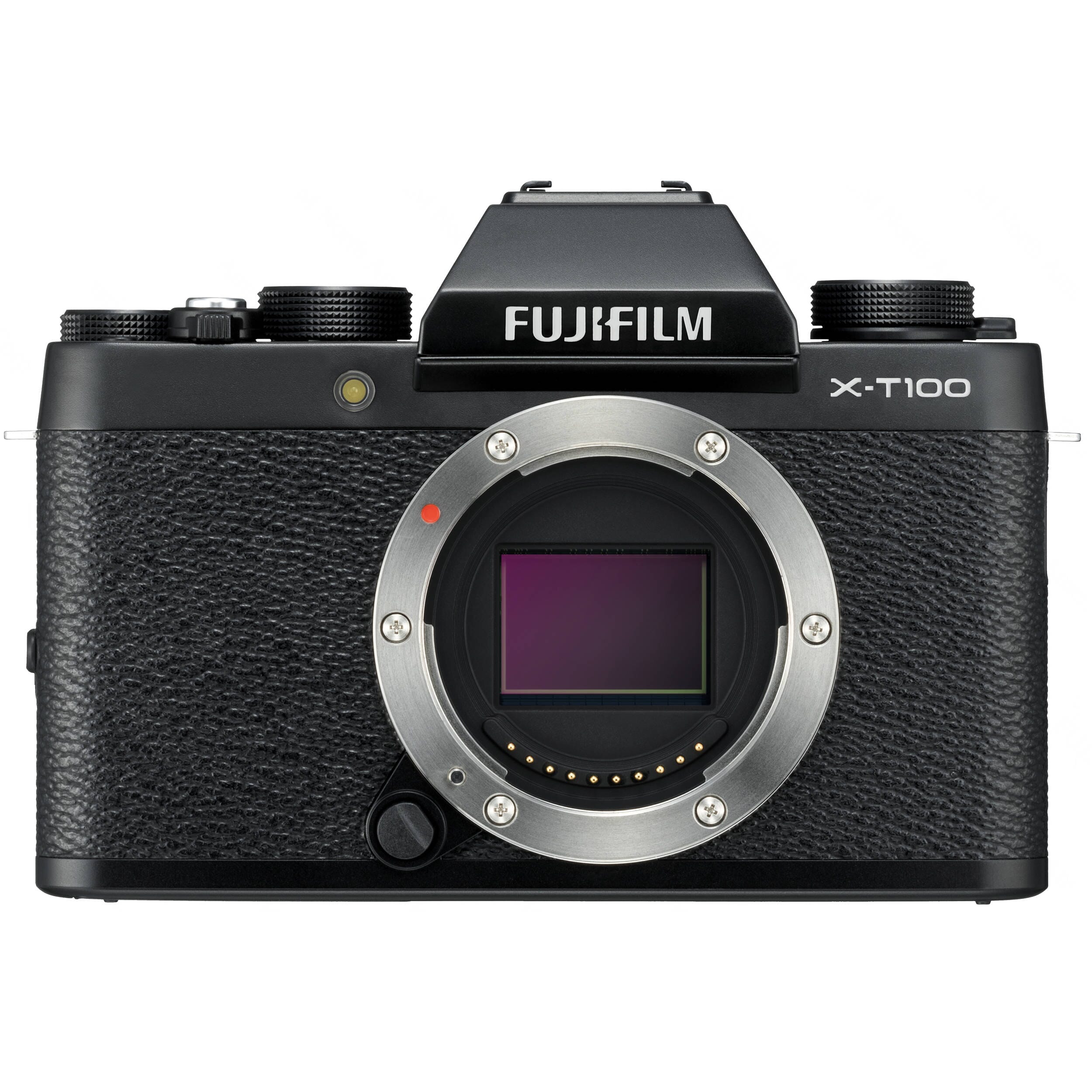 Our first choice for new interchangeable lens camera users.
This is a camera with incredible value for money. With top-specs, any photographer would not be disappointed with this camera.
The Panasonic Lumix G7 comes at a great price, even if it's missing some of the standout specifications of other cameras on this list. So for a hobbyist shooter who's looking to upgrade to mirrorless, the G7 is a great budget pick.
The G7 primarily manages to impress with its speed and video performance. The autofocus is class-leading fast, and while the 7 frames-per-second shooting isn't quite what you might want for serious action photography, you can certainly make it work.
Interestingly, the G7 looks and feels a lot like a DSLR–minus the electronic viewfinder, which offers a nice amount of detail for most types of shooting. The body isn't large, but it sports a relatively thick grip, plus it's packed with DSLR-style controls and dials. If you're a former DSLR shooter, you'll feel right at home with this camera, though if you're upgrading from a point-and-shoot camera or even a smartphone you might feel a bit overwhelmed.
In terms of video, the G7 offers 4K video at 30p, on top of its full HD (1080p) video at 60 frames per second. While this might not satisfy shooters who want top-quality 4k/60p recording capabilities, it's pretty dang good for a camera at this price. And the G7 also packs plenty of cool video features, such as focus peaking, zebra patterns, and more.
Now, you'd do well to remember that this is a micro four-thirds camera; this means that the sensor is smaller than even APS-C DSLRs, and just doesn't offer the same megapixel count, or even clean high-ISO performance, as a full-frame or APS-C camera. Note that the resolution sits at a disappointing 16 MP, which is good enough for web functions but won't allow much latitude in terms of large prints or cropping.
So if you need a high-resolution camera, then another camera on this list (such as the EOS RP) is a better choice. However, if you're willing to give up a bit of resolution for fast focusing and strong video, then the Panasonic G7 is a great way to go.
A camera made with videographers in mind
If you're on a budget and looking for a camera to do some videography with, the specs on the G7 will not disappoint for the price-point.
The Canon EOS RP is on the high-end of the mirrorless budget range, but it's certainly worth a look from entry-level mirrorless shooters.
What makes the RP so great?
First, the RP includes a full-frame 26 MP sensor, one that offers plenty of detail and performs well at high ISOs, something that any low light shooter will appreciate.
When it comes to AF, the RP may not be as well-equipped as its sister camera, the EOS R, but it still manages to pack quite a punch, focusing quickly and efficiently via use of Canon's Dual Pixel autofocus and excellent touchscreen functionality.
As for the EOS RP viewfinder, it's nothing to write home about; the 2.3 million dots it features are hardly pathbreaking in their resolution. But those certainly aren't bad specs for a viewfinder, especially in the budget range.
All in all, the RP is a great all-around camera for the budget-conscious photographer. No, it doesn't include quite the same level of power as high-end mirrorless bodies, but that's to be expected at this price.
A high-end mirrorless system for Canon photographers
When it comes to photographers looking for something that gives them an edge, the RP is an excellent choice. With a 26MP sensor, you'll be producing images that are print-ready.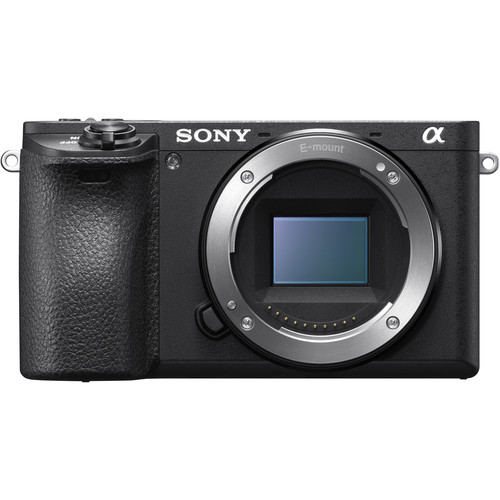 The Sony a6500 is Sony's most powerful APS-C mirrorless body, and it shows; while the price isn't in the same league as, say, the Fujifilm X-T100, the a6500 is a great option for more serious-minded photographers.
The sensor on the a6500 packs a nice 24 megapixels, but where it really shines is in terms of low light performance. The a6500 manages to produce impressively clean images at high ISOs, making this a solid option for wildlife or sports photography, as well as budget landscape work.
Plus, the Sony a6500 does extremely well in terms of speed: autofocus is accurate and snappy, using 425 phase-detection points to consistently nail focus. And the 11 frames-per-second continuous shooting, as well as the deep buffer (100 RAW images) turns this enthusiast all-rounder into an excellent action camera.
Compared to the Sony a6300, the a6500 now offers several nice improvements, including touchscreen functionality (which you can use to snap pictures or selectively focus).
As for the electronic viewfinder, Sony's 2.36M-dot OLED is good, but not top of its class. You're not going to find many better options at this price range, however, so it's definitely a camera worth considering.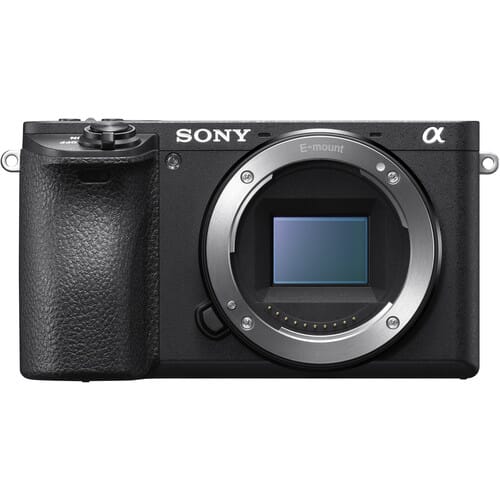 Sony's most powerful APS-C mirrorless camera
This all-rounder performs well even when you want to take it to the max and shoot action photos. For the more serious mirrorless shooters, this is a great choice.
The Z50 is Nikon's entry into the crop-sensor mirrorless market, and it exceeds expectations in a number of key ways, making it an excellent option for the higher-end budget shooter.
While the Z50's sensor size doesn't astonish, at 20.9 MP you'll get plenty of pixels for cropping and printing, and the low-light quality on the Z50 is top-notch (better than most competitors, though perhaps short of the Fujifilm X-T30, also on this list).
Plus, you get 11 frames-per-second shooting, surely an upshot of the smaller megapixel count, and perfect for anyone looking to get into mirrorless wildlife or sports photography.
Of course, any type of action photography requires a fast autofocus system, and here the Z50 doesn't perform as well as I'd like. Nikon hasn't yet managed to speed up its AF system to Canon's Dual-Pixel solution, even if it has managed to keep things fairly snappy.
But overall, the decent AF (with 293 points) combined with the 11 fps shooting makes this a good action-shooting option.
Regarding the electronic viewfinder: You'll get a 2.3 million EVF, which is hardly top-of-the-line, but should give decent enough shooting capabilities for a mirrorless beginner.
As for the Z50's video capabilities, they're impressive: 4K shooting at 30p, as well as full HD shooting at 60p. This should satisfy pretty much any casual videographer, plus some more serious ones, making the Z50 another well-rounded option for entry-level mirrorless shooters.
A great Nikon mirrorless APS-C camera
With 4K shooting and a 20.9MP sensor, what's not to love about Nikon's APS-C mirrorless camera? For any beginner or Nikon DSLR amateur looking to make the mirrorless switch, the Z50 is an all-round winner.
If you're in the market for a good travel camera for an unbelievable price, then the Canon EOS M50 is worth a look–especially if you've already got a few Canon EF lenses at your disposal.
The Canon EOS M50 is compact and lightweight, which means you can fit it into a backpack or a travel bag without an issue (though its small size makes it an excellent walkaround camera if you want to hang keep it around your neck all day).
The 24 MP APS-C sensor isn't top-of-its-class, but it does a reasonably good job in low light situations. And the autofocus capabilities are snappy, thanks to Canon's Dual Pixel AF technology. This means that the EOS M50 can handle action reasonably well–and if you frequently shoot action, the 7.4 continuous shooting is a nice addition.
Like many of the other cameras on this list, the EOS M50 features a 2.36M-dot OLED EVF, which is good for the price, but won't give you the same shooting experience as some of the higher-end options out there.
One of the best things about the EOS M50 is its ability to use Canon DSLR lenses via the M-mount adapter. So instead of dropping hundreds of dollars on a new set of lenses, you can attach your old Canon lenses and start shooting.
A low-cost travel camera
For a fraction of the price of some other cameras, the EOS M50 is a perfect choice for travel photographers on a budget. The compact and lightweight design makes it easy to take in a travel bag.
The Sony a7 may be over five years old, but don't let that fool you; it's still one heck of a camera, now offered at an amazing price.
Take the a7 for a spin, and you'll immediately notice its image quality–top-notch, especially for a camera so old. While the a7's high-ISO noise performance can't touch more recent sensors, like that of the Canon EOS R and the Nikon Z7, it's still very impressive for the price. And the 24 MP sensor may seem small compared to full-frame options today, but it'll still give you a lot of pixels to work with.
As for the viewfinder, well, it has the same resolution as the much newer EOS RP (around 2.4 million dots), so it's nothing too impressive, but nothing too terrible, either.
Where the a7 starts to show its age is with regard to its speed. The autofocus system just doesn't compare to cameras like the X-T30, same with the 5 frames-per-second shooting. And the video capabilities are unimpressive for the times: just HD at 60p, no 4K to speak of.
But if you're looking for a very cheap camera with some real professional-level capabilities, the Sony a7 really is a fantastic option.
A golden oldie!
Though some tech is lacking, this Sony camera is an excellently priced full-frame camera perfect for those looking to get into the mirrorless world and take themselves to a pro-level.
If you're in the market for an ultra-budget camera with a viewfinder, then check out the Olympus E-M10 Mark II. It's not the newest camera out there, having already been succeeded by the E-M10 Mark III–but it offers some nice capabilities at a great price.
So what does the E-M10 Mark II have to entice entry-level shooters?
In terms of the basics, you get a 16 MP micro four-thirds sensor–which is small, but manages to pack quite a punch in terms of image quality. Pushing the ISO up past 1600 gives you a taste of what the E-M10 Mark II can do, offering relatively clean images in spite of its sensor type.
You also get a nice autofocus system, which performs well with still subjects and does a decent job handling moving subjects. The E-M10 Mark II's action capabilities are further bolstered by the 8.5 frames-per-second continuous shooting speed, which is more than enough for basic action scenarios and should please you when doing most high-speed shooting.
What's somewhat surprising for an Olympus camera is the unimpressive video features. The Olympus OM-D E-M10 II offers no 4k video, though you're able to shoot full HD at 1080p. On the other hand, the image stabilization is a real boon for videos and still shooters alike, and the electronic viewfinder is big, bright, and a decently high-resolution OLED display.
So for a shooter on a budget, the Olympus OM-D E-M10 Mark II will give a lot of bang for your buck.
A great micro four-thirds camera option
This is one of Olympus' mirrorless micro four-thirds cameras. A camera that is small in size, yet still offers some great image quality.
In recent years, Fujifilm has repeatedly managed to impress with its APS-C mirrorless camera lineups, and the X-T30 is one of the best Fujifilm has ever produced–which is certainly saying something.
Take a look at the X-T30's specs, and you immediately know you're in for a treat. The sensor is a robust, 26.1 MP piece of tech (offering top-of-its-class high-ISO shooting, might I add). Sure, it's APS-C, but if you get the opportunity to shoot with the X-T30, you'll quickly realize that the full-frame/APS-C distinction is far less important than you thought.
One of the best things about the X-T30 is its capabilities as an action camera. The 425 phase-detect AF system is extremely fast, and when combined with a ridiculous 30 frames-per-second continuous shooting (with a 1.25x crop) or 20 frames-per-second shooting (without a crop), you'll be in good shape to capture some of the best action images of your life.
Like many of the other cameras on this list, the X-T30 doesn't have the best electronic viewfinder out there, sporting the 2.36 dot viewfinder of the Canon EOS RP, the Nikon Z50, and more.
But its video capabilities are excellent (the X-T30 maxes out at 4K/30p), plus the price is very nice for a camera with such impressive specs.
A Low-Cost, High-Performance APS-C Camera
Perfect for both video and photo, this mirrorless camera will not disappoint. Excellent high ISO performance and a super-fast AF system.
The Panasonic Lumix GX9 is one of Panasonic's latest micro four-thirds cameras, and despite being part of the more entry-level oriented 'GX' lineup it offers some features over its older G7 sibling (discussed above), albeit at a slightly higher price.
Unlike the G7, the Panasonic Lumix GX9 doesn't look like a DSLR and isn't trying to replicate DSLR functionality. Instead, Panasonic has styled the GX9 as a 'street' camera, in a nod to its rangefinder design. The body is perfect for situations where you want your camera to go unnoticed, such as, yes, street photography, but also event photography, casual walkaround photography, family events, and more.
Any good street photography camera needs decent autofocus, and here the G9 delivers; while the AF system doesn't have as many points as a number of its higher-end siblings, the GX9 is quick to focus and should satisfy most casual street and action photography snappers.
As with most Panasonic Lumix cameras, video is one of the GX9's strong suits. The camera sports 4K video up to 30p, plus you also get some interesting photo modes, where you can capture 4K images at 30 fps–and then grab a still image you've recorded.
As for image quality, micro four-thirds cameras are rarely standouts in this area. But the 20 MP sensor does well compared to some of Panasonic's other 16 MP cameras, plus you get some nice in-body image stabilization to help keep shots sharp when handholding in low light.
The electronic viewfinder, like most of the cameras on this list, isn't particularly impressive. But it's decent for the price and will provide a good shooting experience, especially if you've spent a lot of time shooting with a smartphone or a mirrorless body without an EVF.
Perfect of Street Photography
This camera is a perfect option for street photographers thanks to its small size. The device exhibits excellent still and video capabilities.
The Best Budget Mirrorless Camera With a Viewfinder: The Next Steps
Now that you've finished this article, you know all about the best budget mirrorless cameras out there–that is, the best budget options with a viewfinder.
In fact, there are quite a few excellent options, including higher-end (but still budget) full-frame options like the Canon EOS RP and the Sony a7, as well as more entry-level cameras such as the Canon EOS M50 and the Fujifilm X-T100.
In other words, there's a great option for practically everyone.
You just have to find it!
FAQs
What is the best budget mirrorless camera with a viewfinder?
The best budget mirrorless camera with a viewfinder for you depends on your needs. But there are some excellent options out there, including the Fujifilm X-T100, which offers excellent image quality for a fantastic price. You should also take a look at the more expensive Canon EOS RP if you need a full-frame body, or even the Sony a7; the latter camera is somewhat dated, but holds up surprisingly well.
What is the best budget Canon mirrorless camera with a viewfinder?
The best budget Canon mirrorless camera with a viewfinder is the EOS RP, especially if image quality is your top priority. The EOS RP features a full-frame sensor and 26 megapixels of resolution for a powerful package, one that will satisfy pretty much any hobbyist and even plenty of professionals. If you're looking for a slightly more budget option, however, then the Canon EOS M50 is another option.
What is the best budget Nikon mirrorless camera with a viewfinder?
Unfortunately, Nikon only offers three mirrorless cameras at the current time, and two of them (the Nikon Z6 and the Nikon Z7) are too expensive to be considered budget –even in the loosest sense of the word. The Nikon Z50, however, is a fairly strong mirrorless performer. Its crop sensor doesn't offer the most megapixels around, but image quality is strong and you get impressive video capabilities.
What is the best budget Sony mirrorless camera with a viewfinder?
Sony has a habit of continuing to sell their older cameras long after the updates have debuted, but at reduced prices. This is excellent for anyone looking for a budget mirrorless camera, because Sony's models hold up remarkably well over time, leaving you with several options at fantastic prices. I recommend the Sony a7 if you're looking for a full-frame model, or the Sony a6500 if an APS-C camera with high continuous shooting speeds appeals to you.
What is the best budget Fujifilm mirrorless camera with a viewfinder?
Fujifilm is an APS-C powerhouse, producing amazing camera after amazing camera, all for excellent prices. The X-T100 is cheap, compact, and surprisingly high quality, even if its autofocus and video aren't quite what serious photographers are looking for. If you're in need of a more powerful model, you can't go wrong with the Fujifilm X-T30, which is blazing fast and features stunning image quality.
What is the best budget Olympus mirrorless camera with a viewfinder?
Olympus doesn't have a huge number of cameras to choose from, but the OM-D E-M10 Mark II is a great little camera: It's cheap, it's compact, and it gives you access to Micro Four-Thirds lenses, a lineup which includes some of the most compact glass on the market today.
What is the best budget Panasonic mirrorless camera with a viewfinder?
The best budget Panasonic mirrorless camera with a viewfinder is the Panasonic G7, which features a DSLR-like design and excellent video performance (4k/30p), along with some highly useful features for serious videographers. The Panasonic GX9 is another option; it's much more compact than the bigger G7, making it a better option for inconspicuous still or video shooting.
---
Disclosure/Disclaimer: As an Amazon Associate, we earn from qualifying purchases. Certain content was provided "as is" from Amazon and is subject to change or removal at any time.