Compact Cameras Category
Our Compact Cameras' category covers the latest and best point-and-shoot-cameras you can buy in 2023.
Latest Compact Camera Posts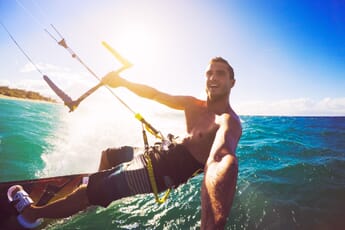 6 Best Action Cameras Under $100 in 2023
4 months ago
Capture adventure on a budget with the best action cameras under $100. Compare features and prices, and find the perfect action cam today!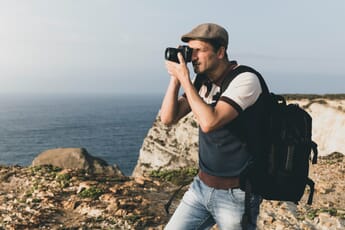 The Best Compact Cameras with a Viewfinder: Our Top 7 Picks
1 year ago
Need a small camera but still want the convenience of a viewfinder? We share the best compact cameras with a viewfinder (for all budgets).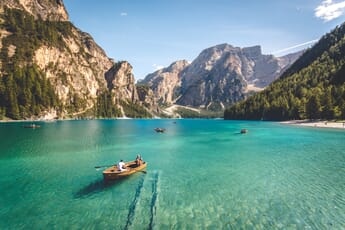 Best Point and Shoot Camera Under $300 (Top 10 Picks in 2023)
2 years ago
Find the best point and shoot cameras under $300. Discover the perfect camera for travel photography, street photography, and more!
Compact Camera Posts Ranked by Popularity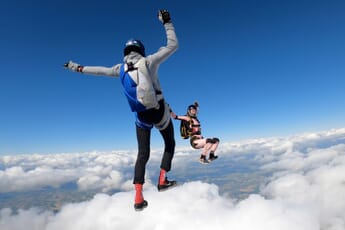 The Best Skydiving Cameras (7 Top Picks)
1 year ago
If you're planning on braving the jump, you're going to want one of the best skydiving cameras to capture your memories. See our top picks here!
Discover Compact Cameras on PhotoWorkout
Welcome to the Compact Cameras category at PhotoWorkout.com, the definitive guide to the latest and most outstanding point-and-shoot cameras available in 2023. Compact cameras, with their convenient sizes and user-friendly designs, are perfect for photographers seeking great image quality without the heft of larger DSLR or mirrorless systems.
We dive into the compact camera world from various angles, starting with specialty features like our Top 7 Picks for Best Compact Cameras with a Viewfinder, which focuses on small cameras that maintain the classic convenience of a viewfinder.
For those on a budget, our experts have curated a list of the Best Point and Shoot Cameras Under $300, proving that you don't need to break the bank for high-quality photography. If action and adventure are more your style, check out our selection of the Best Action Cameras Under $100.
Our guides even cater to specific activities, such as The Best Skydiving Cameras for those adrenaline-seekers wanting to document their sky-high adventures.
PhotoWorkout.com's Compact Cameras category serves as an in-depth resource for anyone looking to purchase a compact camera, offering insights into specific models, budget options, and cameras suited to a wide range of activities. Don't forget to also explore our related categories on Cameras, Best Cameras, Mirrorless Cameras, DSLR Cameras, and Drones for more photographic gear insights.