Low light photography is a specialized genre. It is gear dependent. Not every camera is suitable for low light work. Since there is a lack of light to work with you need a special camera. One that can produce good exposure even in those difficult situations.
Today, we shall be looking at the best low light mirrorless camera systems that you can buy right now. We have gone through several cameras and these are the top four best low light mirrorless camera systems according to us: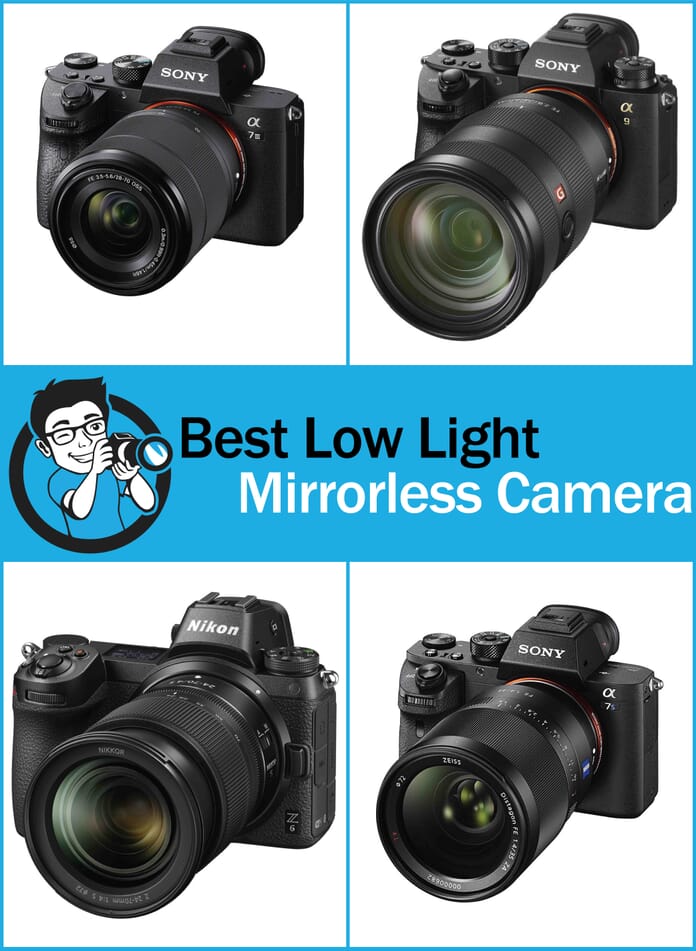 Best Low Light Mirrorless Cameras: 4 Great Picks in 2019
Our Pick

12.2MP Full-Frame Exmor CMOS Sensor
BIONZ X Image Processor
Internal UHD 4K30 & 1080p120 Recording
S-Log3 Gamma and Display Assist Function
5-Axis SteadyShot INSIDE Stabilization
0.5" 2.36m-Dot XGA OLED Tru-Finder EVF
3.0" 1,228,800-Dot Tilting LCD Monitor
Up to 5 fps Shooting and ISO 409600
Fast Intelligent AF
169 AF Points
Built-In Wi-Fi with NFC

B&H price as of 2019-08-25

Also Great

24MP Full-Frame Exmor R BSI CMOS Sensor
BIONZ X Image Processor & Front-End LSI
693-Point Hybrid AF System
UHD 4K30p Video with HLG & S-Log3 Gammas
2.36m-Dot Tru-Finder OLED EVF
3.0" 922k-Dot Tilting Touchscreen LCD
5-Axis SteadyShot INSIDE Stabilization
ISO 204800 and 10 fps Shooting
Built-In Wi-Fi and NFC
Dual SD Slots
USB Type-C Port
Weather-Sealed Design

B&H price as of 2019-08-25

24.2MP Full-Frame Stacked CMOS Sensor
BIONZ X Image Processor & Front-End LSI
693-Point AF System & 20 fps Shooting
Blackout-Free Quad-VGA 3.7m-Dot OLED EVF
Internal UHD 4K Video Recording
5-Axis SteadyShot INSIDE Stabilization
3.0" 1.44m-Dot Tilting Touchscreen LCD
ISO 204,800
Silent Electronic Shutter
Built-In Wi-Fi/Bluetooth
Dual SD Slots
Integrated LAN and PC Sync Terminals

B&H price as of 2019-08-25

24.5MP FX-Format BSI CMOS Sensor
EXPEED 6 Image Processing Engine
UHD 4K30 Video; N-Log & 10-Bit HDMI Out
273-Point Phase-Detect AF System
Built-In 5-Axis Vibration Reduction
0.80x 3.6m-Dot EVF with NIKKOR Optics
3.2" 2.1m-Dot Tilting Touchscreen LCD
12 fps Shooting; ISO 100-51200
Top-Panel Dot-Matrix OLED; XQD Card Slot
Wi-Fi and Bluetooth

B&H price as of 2019-08-25
1. Sony Alpha a7S II
Price on Amazon: from $1,998.00    61 Amazon Reviews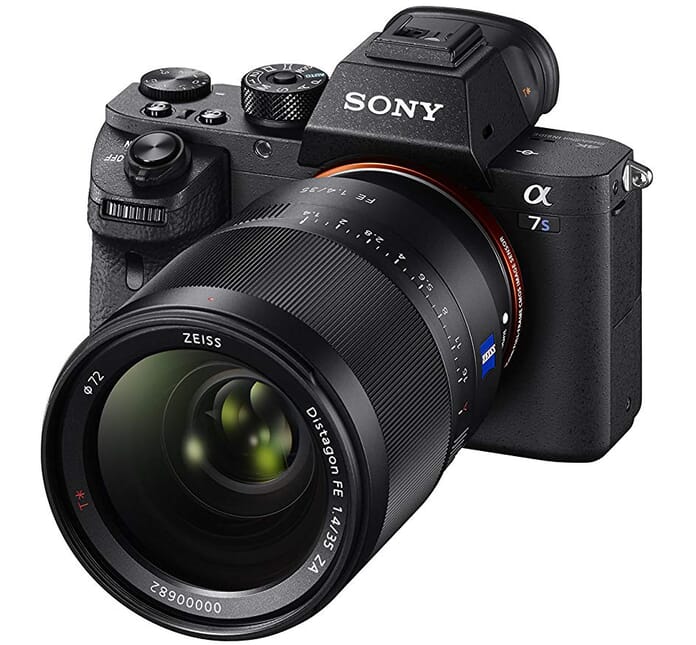 The Sony Alpha a7S II continues to amaze us with its sheer low light performance. This is a true low light champion and arguably the best camera for this genre. One of the main features that determine the low light performance of a camera is the size of the pixels. The larger the individual pixels, the more light it can capture.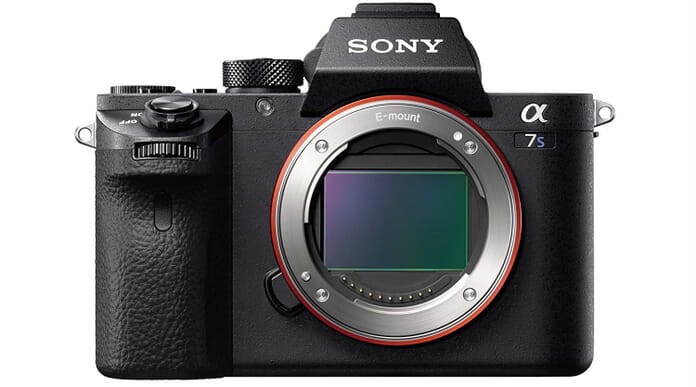 A Word on Pixel Size and Pixel Density
Thus, the size of the sensor, too, affects this measurement. If the sensor size is small, such as when you compare a crop sensor camera with a full-frame sensor.
This is where the Sony a7S II does have phenomenal performance. The full-frame sensor real estate is filled with 12.4 effective megapixels. That means the individual pixel size is much larger than other full frame high-resolution sensors. As a matter of fact, it is something around 8.40 µm (microns).
In other words, higher pixel density is never a requirement for low light photography.
The a7S II has a maximum ISO sensitivity of 409600. The original a7S was also a good low light camera. But the new system has been optimized. Plus, the low light algorithm has been updated too. This ensures that the camera handles low light much better.
Also, the dynamic range has improved since the first version. Increased dynamic range helps produce better images in low light conditions. Making the a7S II arguably the best low light mirrorless camera.
2. Sony Alpha a7 III
Price on Amazon: from $2,699.00    118 Amazon Reviews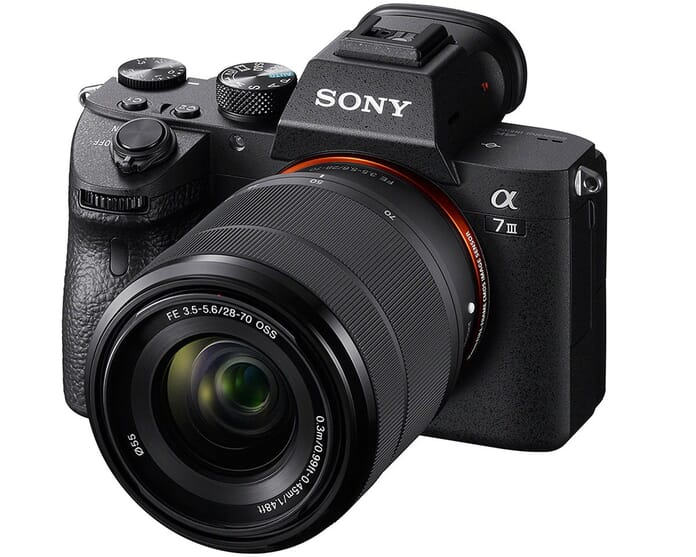 The Sony Alpha a7 II is the best low light mirrorless camera. That is until you bring the Sony Alpha a7 III into the discussion. The second most important mirrorless in this discussion is the Sony Alpha a7 III.
This mirrorless system comes with a 24-megapixel sensor. The same as the previous version. But this is a BSI sensor. The individual pixel size is 6.00 µm. Thus, even though the size of the pixels is not the same as on the a7S II it still does its job.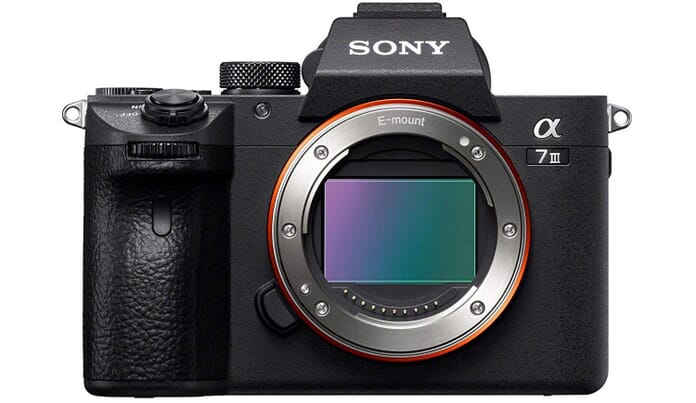 A Word on BSI Sensor Architecture
The a7 III has a BSI CMOS sensor design. BSI sensors architecture is different from what normal imaging sensors in terms of design. In normal sensors, the light-sensitive photodiodes and the accompanying wiring are all on the same surface.
On BSI sensors the light capturing photodiodes are on the upper surface. The lower surface contains the wiring. This increases the chances of light to be captured by up to 90%. Therefore improving the overall efficiency and mainly the low light performance.
Related Post: Best Low Light Cameras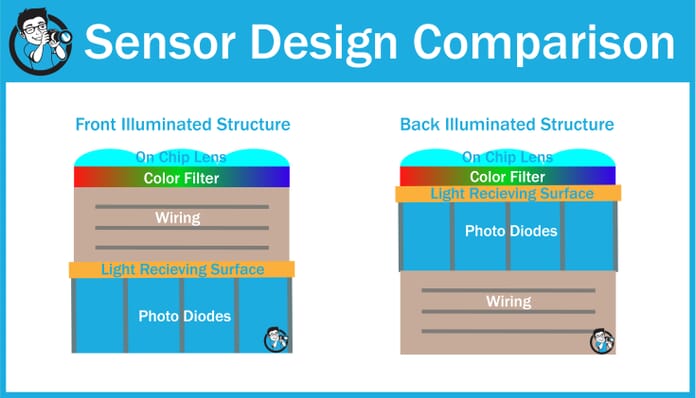 Now for some very interesting details. According to DxOMark the low light rating of the a7 III is actually better than the Sony a7S II. Low light photography rating of the a7S II is 2993 while that of the a7 III is 3730. It is also better than the D850. Obviously, the D850 is not a part of this discussion. But it is something to keep in your mind when picking up the a7 III.
3. Sony Alpha a9
Price on Amazon: from $3,498.00    38 Amazon Reviews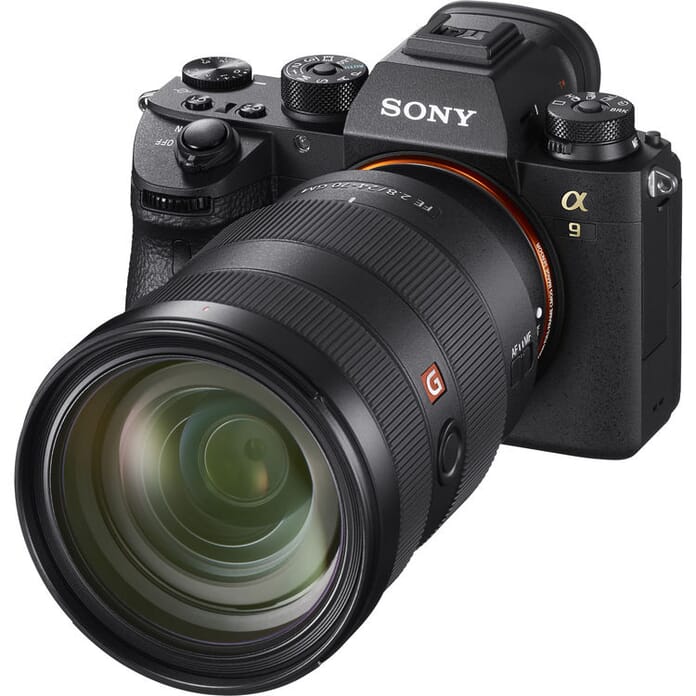 The Sony Alpha a9 is the third entrant in this discussion of the best low light mirrorless camera. It has been rated very highly by DxOMark in their low light performance rating.
As a matter of fact, it sits right between the two mirrorless systems that we have discussed above. It pits the a7S II but narrowly misses out to the a7 III in terms of low light sports rating.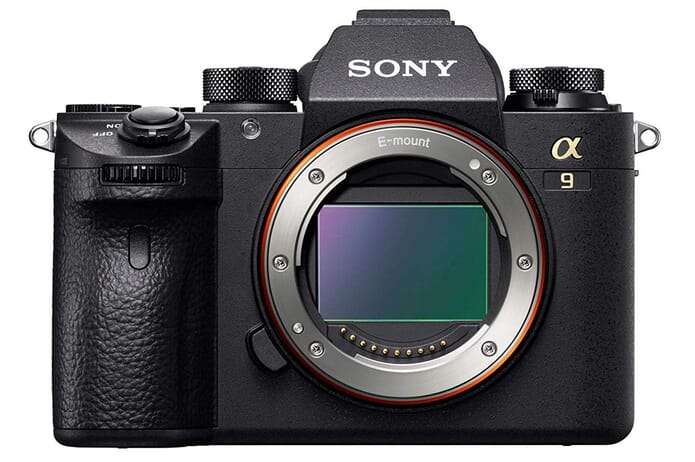 The Sony Alpha a9 is powered by a 24.2 megapixel full-frame backlit stacked CMOS sensor. It also comes with a global shutter mechanism. The last of which is not entirely about low light photography.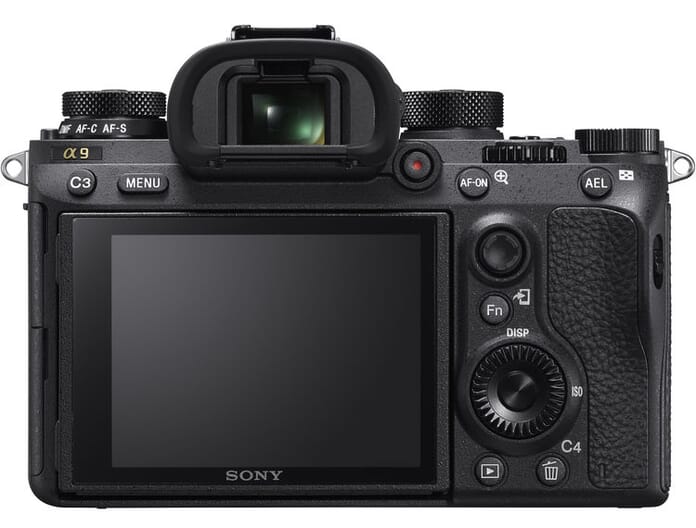 We have already seen plenty of backlit full-frame sensor architectures. But what Sony has done with the A9 is that they have rearranged the memory slots to push them further back. This opens up a lot more space for light to get captured. In addition to that, the stacked design actually incorporates a memory layer.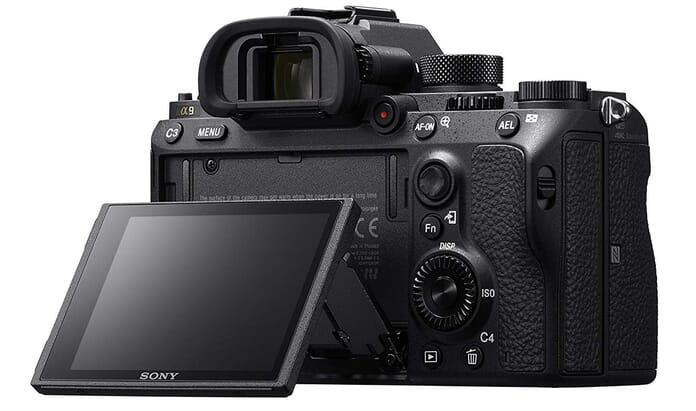 Sony says that the new design architecture leads to a multitude of other benefits like higher resolution and faster readout. That in turns produces a much higher frame rate and a larger amount of detail.
4. Nikon Z6
Price on Amazon: from $1,796.95    26 Amazon Reviews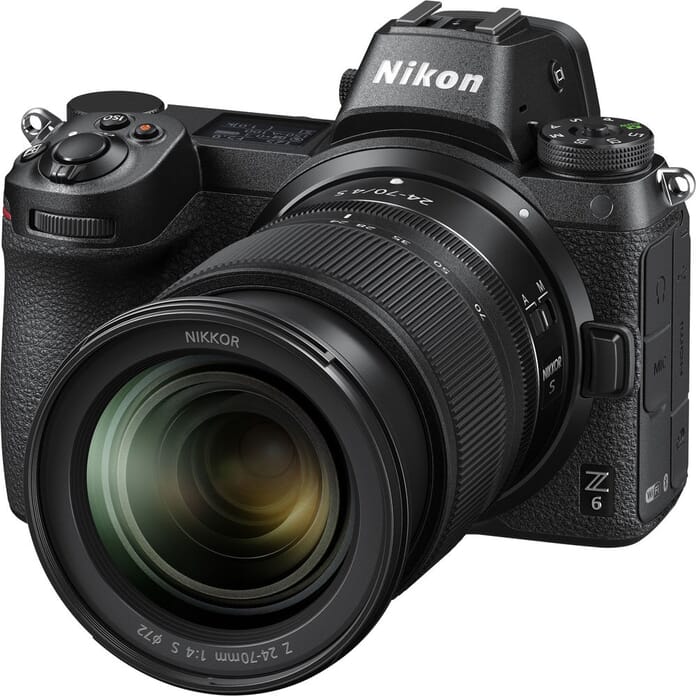 The next is a surprising entry. The Nikon Z6 is the smaller sibling to the Nikon Z7. 24.5 megapixel as against 45.7 megapixel makes a huge difference. But for the sake of this discussion, we shall only limit ourselves to the low light prowess of the two.
That huge difference in resolution translates into larger pixels. The Z6 with its smaller resolution is able to capture more light per pixel than the Z7. As a matter of fact, the Z6 has one ISO advantage over the Z7. While the maximum ISO of the Z7 is 25600 (Native), that on the Z6 is 51200, significantly higher.
Related Post: The Best Lenses for Nikon Z-Mount Cameras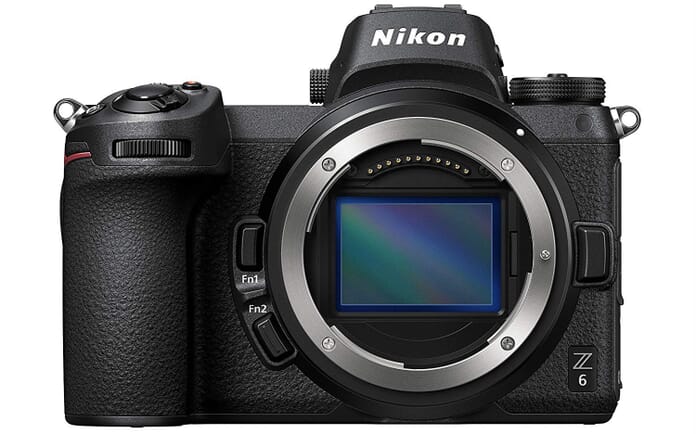 Plus the Z6 uses a dual-gain technology. This second higher-gain circuit will suppress noise at ISO levels above 800. This will reduce grain but in the process, some amount of detail will also be lost.
In that regard, the Z6 is a better camera than the Z7. DxOMark rates the Z6 3299 in the low light sports segment, whereas the Z7 is 2668.
Comparing the Sony Alphas for Low Light
---
Note: Amazon.com prices, reviews, and ratings were updated on 2019-08-25 - Product prices and availability are accurate as of the date indicated and are subject to change. Some product prices may refer to used/refurbished items. Any price and availability information displayed on Amazon sites at the time of purchase will apply to the purchase of the product. As an Amazon Associate we earn from qualifying purchases. Certain content that appears on PhotoWorkout.com comes from Amazon.com. This content is provided "as is" and is subject to change or removal at any time. For more information refer to our Affiliate Disclosure and Disclaimer.