Best Cameras for YouTube (Top 7 in 2018)
According to Alexa Internet rankings, Youtube was the second most popular website worldwide in 2017 (bested only by Google). The site is home to over one billion vlogs and videos showcasing almost anything you can imagine. For this reason, nearly one-third of all internet users watch, download, and create content of their own.
Making videos is an easy way to branch out into the virtual community simultaneously, and showcase work to an audience may not have the opportunity to see it otherwise.
Artists of all sorts choose to promote themselves through social media, and each day new users come pouring in to share their footage But for photographers, ever concerned with creating the best images possible, one question reigns supreme above all others – what are the best cameras for Youtube videography?
The answer depends entirely on your goals, your existing skill set, and your budget.  Unfortunately, there's no such thing as a device that will always produce perfect results.
However, when taking into consideration your personal needs and wants, the task of finding the camera that best suits your needs and wants isn't a daunting feat at all. Quite the contrary; with a sea of products with individual sets of pros and cons, here are some of our favorites for the hopeful videographer.
 Best Cameras for Youtube:
1.) Canon 70D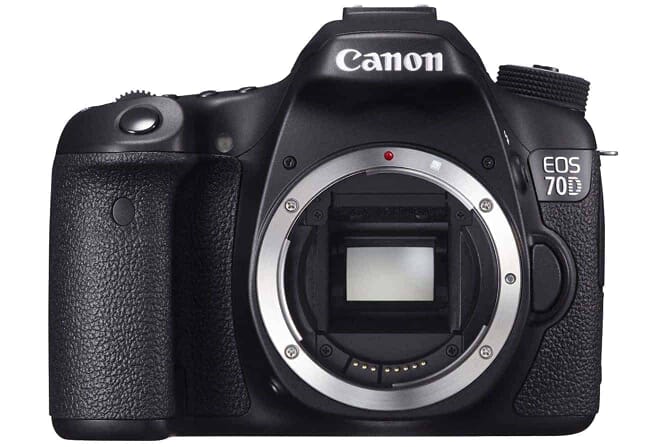 As advances in camera technology continue trucking forward, more people are turning to their DSLRs to fulfill their videography needs. For individuals seeking a versatile camera/camcorder hybrid, the Canon 70D rarely disappoints.
Since the model's release in 2013, it's been praised as a trailblazer in implementing top-of-the-line video recording capabilities without making any sacrifices to the device's picture taking abilities.
It was the first of its kind to include real-time autofocus, making it possible to keep moving subjects sharp regardless of shifting surroundings. Though this was possible in other run-and-gun cameras before the release of the 70D, they lacked the luxury of being able to switch between lenses.
Furthermore, the ability to manually control aperture, ISO, and shutter speed allow videographers greater power in determining the look of their footage.
With HD Resolution, an internal microphone capable of recording stereo quality sound, and output points for the implementation of additional accessories, the 70D has managed to age quite well. For budding YouTubers, the best news is that it's one of the best bargains on the market considering what it brings to the table. Just be sure to use lenses with image stabilization capabilities installed – otherwise, you'll likely be disappointed in the blurring that's sure to occur throughout your footage.
2.) Sony HDRCX405 Handycam

Weighing in at just 7 lbs, this small camcorder certainly packs a powerful punch. For hopeful videographers looking for a bare-bones starter camera at an incredibly affordable price, it doesn't get much better than the Sony HDRCX405.
Sony HDRCX405 Handycam Camcorder Bundle with Micro SD Card, Battery and Accessories...
Sony AUTHORIZED DEALER - Includes Full Sony USA WARRANTY
Sony HDR-CX405/B Camcorder
Create cinematic video in high definition 1920 x 1080 24p/60p up to 50Mbps in XAVC S and high quality 9.2MP still images.
INCLUDED IN THE BOX: HDR-CX405/B Full HD 60p Camcorder | Rechargeable Battery Pack (NP-BX1) | USB AC adapter | HDMI (micro)...
BUNDLE INCLUDES: HDR-CX405/B Camcorder | AC/DC Battery Charger | 32GB MicroSDHC Memory Card | Compact Deluxe Gadget Bag |...
Its ability long battery life and ability to charge via USB connection compliments its portability, making it possible to take this device just about anywhere.
Some users complain that some of the hardware is a bit outdated, but it still provides smart options such as pre-installed facial recognition software that automatically triggers voice enhancement when activated.
Whats more, its Clear Image Zoom technology allows users to magnify subjects by up to 60x and record from a great distance. No matter how you slice it, it outshines the iPhones most amateurs are relegated to by a long shot.
For YouTubers, the lack of WiFi is a bit of an inconvenience – if you're looking to upload raw footage to your channel instantly, this may not be the model for you. It's also known to struggle in low-light situations. But being able to clamp this camera from any perch at any angle makes up for the majority of the Sony's downsides. Without having to actively man equipment, it becomes possible to closely focus on the content being recorded instead.
3.) GoPro Hero5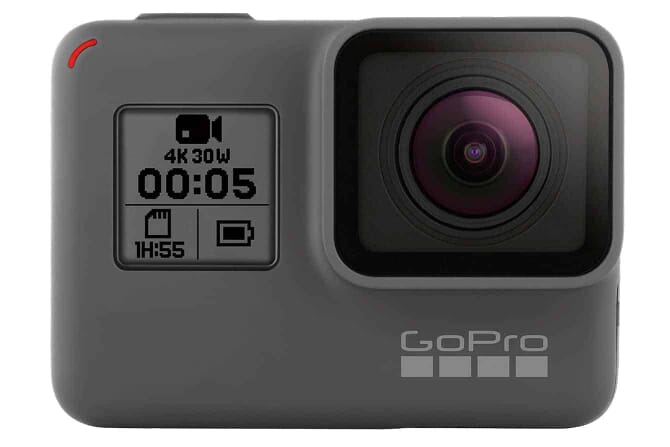 For the videographer on the go, the GoPro Hero5 is an obvious choice. For starters, its durability is practically unmatched. Also, this particular release from the action centric company happens to be completely waterproof. No matter what adventure you find yourself on, this little camera is sure to follow. For that reason alone, it's the preferred brand for many athletes and explorers looking to record their exploits.
GoPro Hero5 Black — Waterproof Digital Action Camera for Travel with Touch Screen...
Stunning 4k video and 12MP photos in single, burst and time lapse modes charger not included
Durable by design, Hero5 black is waterproof to 33 feet (10 meter) without a housing
Additional GoPro Hero5 black features + benefits below on item page time lapse photo intervals: 05, 1, 2, 5, 10, 30, 60...
Preview and playback your shots, change settings and trim your footage, all on your GoPro
Note: Check user manual on technical specification and instruction video available before use; audio format: wav
Among the Hero5's best features is its ability to grab a stable shot regardless of the surface its mounted to. Despite its small size, the quality of the video that comes from the GoPro is top-notch.
The tiny device is advanced enough to capture RAW images, as a matter of fact (although you'll need the latest version of Camera RAW or Lightroom to access them, and you should expect a bit of fisheye distortion).
All of the Hero5's flaws are easy to overlook when you take into consideration the camera's wide dynamic range and lens correction capabilities applicable to both still shots and video footage.
Aside from providing greater control than any of its predecessors, it also comes at a more affordable starting price. An excellent choice for hobbyists and established professionals alike, GoPros of all shapes and sizes will always be treasured for their simplicity and portability.
Related Post: 6 Best Cameras for Vlogging
4.) Panasonic Lumix GH5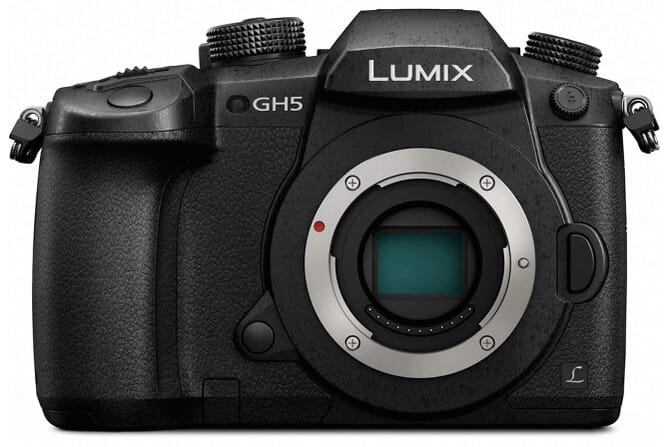 A representative of the latest and greatest in mirrorless camera technology, there's a lot to love about the Lumix GH5.
PANASONIC Lumix GH5 4K Digital Camera, 20.3 Megapixel Mirrorless Camera with Digital...
Professional photo & video: 20. 3 Megapixel micro Four thirds sensor with no low pass filter to capture sharp images with a...
Splash/Freeze Proof Design: Freeze proof to 10 degrees the durable magnesium alloy body withstands heavy use in the field;...
Dual image stabilization: 5 axis dual image stabilization corrects all lenses, including classic lenses not equipped with O....
4K video capture: records silky smooth 4K 60P/50P (QFHD 4K: 3840 x 2160/ MOV or MP4) video with internal 4: 2: 2 10 bit 4K...
Connectivity & Ports: 3.5 millimeter audio port, connect to devices with USB 3. 0, an external monitor or external Recorder...
Unveiled at Germany's Photokina 2016 Festival, this camera is capable of capturing stunning 4K footage at an impressive 60 frames per second. Those specs mean that the Lumix can record motion and details that the majority of cameras would miss.
It can record for long, continuous shots, making it an excellent fit for videographers looking to get everything they want to get finished in a single take.
It also has rack focusing abilities, making it possible to transition between focal points smoothly. As a bonus, software reducing banding and enhancing color and tonality comes pre-installed. This helps provide a look on par with the top-of-the-line camcorders used by bonafide cinematographers.
Unfortunately, the jam-packed Lumix comes at a hefty price. While it is hard to argue the excellent features it has to offer; many photographers will find that this simply isn't a budget-friendly product. However, if you're willing to shell out some extra money to achieve a bigger and better final product, look no further than this mirrorless wonder.
5.) Yi 4K Plus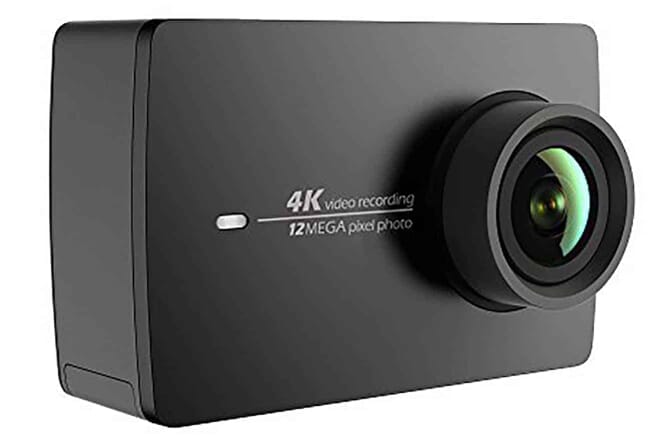 For those seeking out a suitable alternative to the GoPro, look no further than Yi Technology's 4K Plus. As the name implies, it's capable of capturing 4K high-quality video. Thus, it's got power comparable to its larger adversaries packed into a charming, compact package. Like the GoPro, Yi can record RAW images – without the characteristic barrel distortion prevalent in competing models.
Extraordinarily energy efficient, the Yi's battery is long lasting and ensures users hours of usage between charging. For videographers truly on the move, being able to count on a camera for hours on end is a trait that's not easy to pass up.
YI 4K Action and Sports Camera, 4K/30fps Video 12MP Raw Image with EIS, Live Stream,...
Superb Image Quality – Records 4K/30fps (100mbps), 2. 7k/60fps, 1080p/120fps, 720p/240fps video, and 12MP raw image with...
Long battery life – high capacity rechargeable lithium-ion battery records up to 120mins of 4K/30Fps video with a single...
Intuitive touchscreen UI - built-in 2. 2" high responsive LCD Touchscreen with 640 x 360 high resolution for easy setting,...
Instant sharing -- built-in Bluetooth and high speed 5GHz/2. 4GHz Wi-Fi support for wireless remote control and the YI action...
Advanced features – always Update to the latest firmware (1. 8. 25) to enjoy the extra features. Flexible settings of...
It does, however, lack some of the bells and whistles saw in similar cameras. In exchange for a lower price tag, Yi does not come installed with GPS navigation. However, Youtube hopefuls will be happy to know that it does retain WiFi and GPS capabilities.
The device also sacrifices some of the durability utilized in similar models. However, relative fragility can be forgiven thanks to the camera's superior interface. Mirroring the design used in smartphone technology, the 4K Plus is intuitive and easy to control.
All things considered, it's safe to say that the Yi 4K Plus is a force to be reckoned with.
Related Post: What Cameras famous YouTubers Use
6.) Canon Vixia HFG40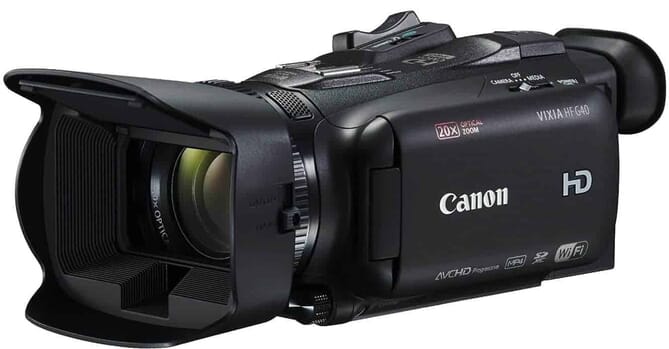 For many of the artists, vloggers, and performers looking to get their start on Youtube, the budget is a major concern. While it's important to invest in equipment capable of churning out quality results, the majority of people simply do not have the money to buy professional grade gear.
The Canon Vixia HFG40 is a happy medium. Available for less than $1500, it captures the world in striking detail. This is partially due to the advanced CMOS sensor packed at the heart of it. The pricier Canon XA35 utilizes the same one – the Vixia just offers it in a smaller package.
Canon VIXIA HF G40 Full HD Camcorder
20x High Definition Optical Zoom Lens
Advanced HD CMOS Pro Image Sensor with Improved Low-light Performance
1080/60p Recording in MP4
Built-in Wi-Fi Technology with FTP Transfer Capability
3.5-inch OLED Viewscreen with 10,000:1 Contrast Ratio and EVF
Building off of the flaws of the previous HFG30, one of the camcorder's highlights is its stellar performance in low-light situations. As a matter of fact, it offers a dynamic tonal range in just about any light. The Vixia even comes installed with a highlight priority mode, which improves image clarity and reduces overexposure throughout the frame.This plays a major role in creating a picture that's consistent with the way in which the human eye sees the world.
If that's not enough to impress you, Canon has packed its fair share of cool features and accessories into this device. Some of its bragging points include the ability to connect to WiFi and an easy to navigate LCD touchscreen.
7.) Sony A5100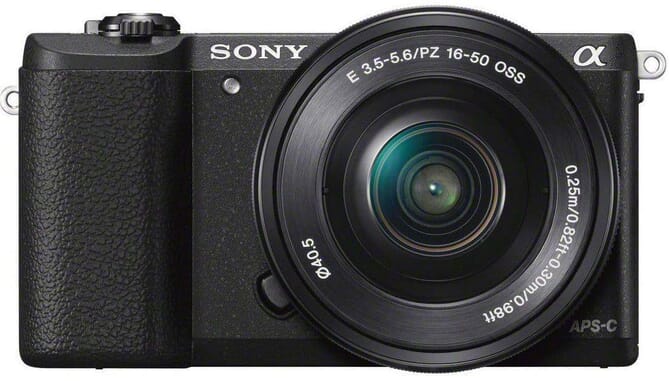 For those attracted to the mirrorless marketplace, the Sony A5100 is another excellent choice to take into consideration. Amateur videographers will be relieved to hear that it's quite compact, giving it the familiar feel of a point and shoot.
Sony a5100 16-50mm Interchangeable Lens Camera with 3-Inch Flip Up LCD (Black)
Ultra-fast auto focus with 179 AF points and 6Fps
Capture life in high resolution with 24MP APS-C sensor.Lens compatibility Sony E-mount lenses
Instant sharing via smartphone with Wi-Fi and NFC1
Record Full HD 1080/24/60P video3 up to 50MB/s. Compatible OS - Windows Vista SP2-6, Windows 7 SP1, Windows 8, Windows 8.1,...
Contains- Rechargeable Battery (NP-FW50) AC Charger (AC-UB10) Lens cap Shoulder strap Micro USB cable. BIONZ X engine for...
As Sony leads the way in mirrorless technology, it's one of the best mirrorless cameras under $1,000. Easy and intuitive to use, the A5100 practically guarantees a beautiful end product. However, there are a few things that experienced photographers should be aware of before ordering this particular camera.
While it offers many of the perks seen in professional DSLRs, there are a few areas in which Sony had to cut corners. Most notably, it isn't compatible with any external lighting or microphones. For that reason alone, this may not be the best choice for any Youtuber that relies on equipment outside of their camera to produce videos.
Despite the sacrifices, the A5100 is still worth looking into. Unlike most cameras of comparable size, its lenses are interchangeable. It also features an ultra-fast autofocus function and a whopping ISO capacity of 25600. At half the size and weight of its competitors, those specs are nothing to sneeze at!
Final Verdict: Which is the Best Camera for YouTubers?
There is no catch-all option that can definitively be called "the best." When choosing a camera or camcorder, there are several factors to consider.
What sort of budget are you working with?
What kind of content do you want to create?
Where will you be shooting?
What's your experience level?
How important is image quality for you?
Asking yourself these questions will immediately narrow down your options and make the task of choosing much less difficult. Remember – whether you plan on making the next viral video or just want a way to record the world around you, the camera is the single most important aspect to consider. Don't make a choice based on impulse. There's a camera out there tailored especially for you.
---
As an Amazon Associate we earn from qualifying purchases. Certain content that appears on PhotoWorkout.com comes from Amazon. This content is provided 'as is' and is subject to change or removal at any time.