If you have a Canon EOS M50, or you're looking to buy this camera. You probably want to know what lenses you should be purchasing for this powerful little bit of kit. In this article, we give you a rundown of the best Canon M50 lenses.
Bestseller
Fits the CANON M50
You can now buy this amazing Canon zoom lens as a certified refurbished product (it is tested and certified to look and work like new). It's a great for portraits and outdoors.
The Perfect Lens Combo: Picking the Best Canon M50 Lenses
When selecting a lens, we would advise picking a general all-purpose zoom lens, and a prime lens, too. This will give greater flexibility and it will allow you to take a greater variety of photos.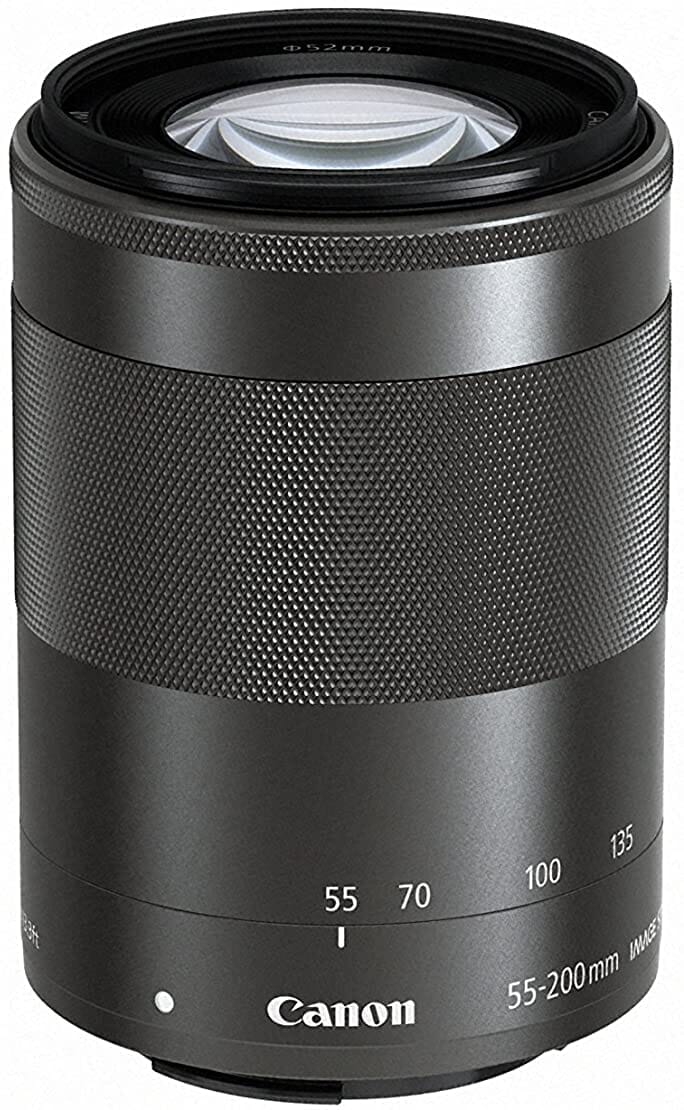 Canon EF-M 55-200mm f/4.5-6.3
Best Zoom Lens
Advanced image stabilization, focus on distant objects, relatively easy to carry;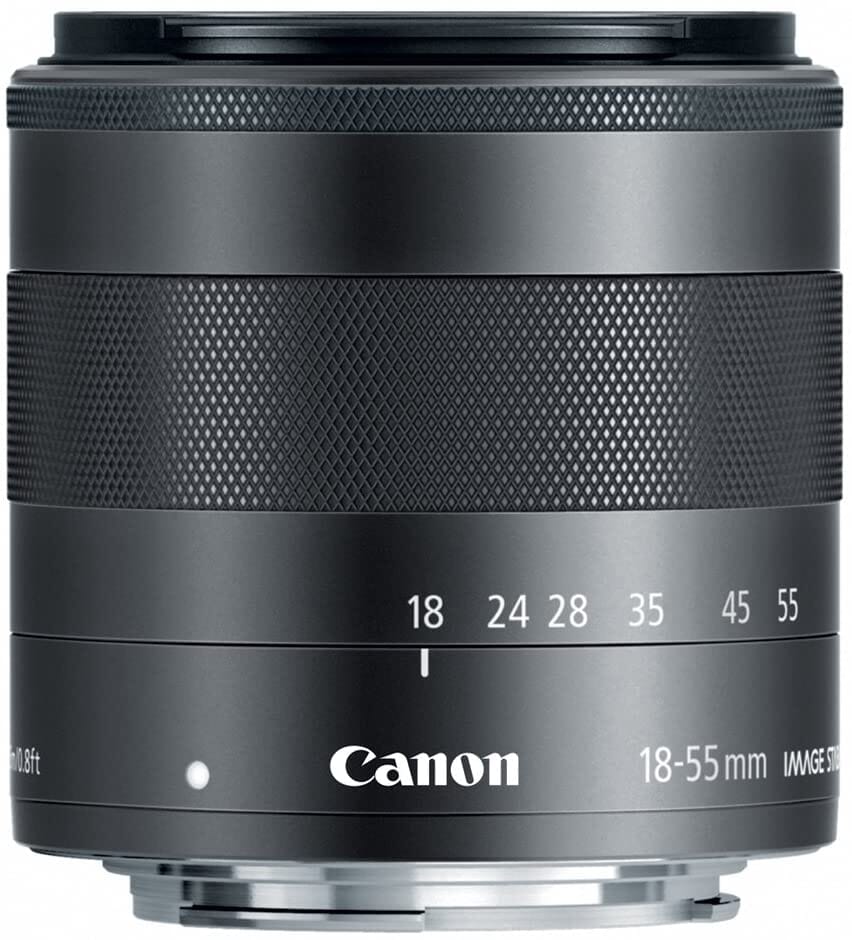 Canon EF-M 18-55mm f3.5-5.6
General Purpose
Ultra-versatile, compact in size;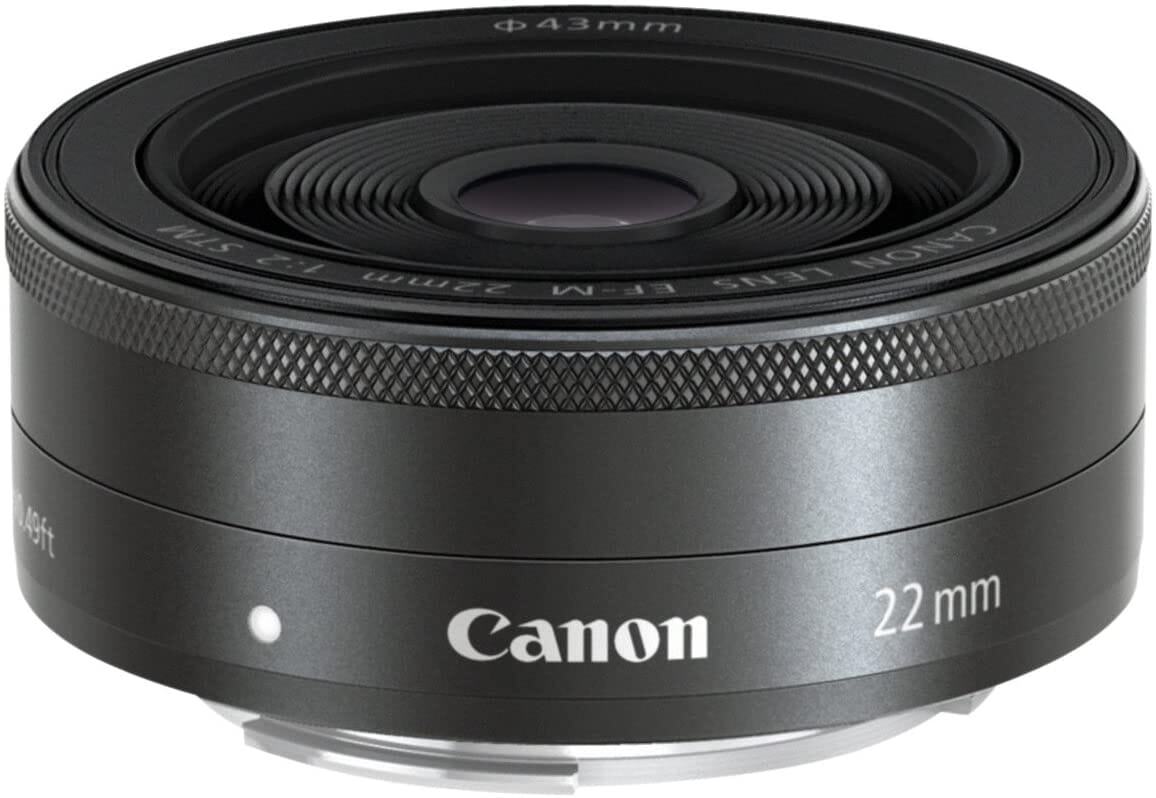 Canon EF-M 22mm f/2 STM
Best Prime Lens
Incredibly small and lightweight, for landscape and low-light, metal body;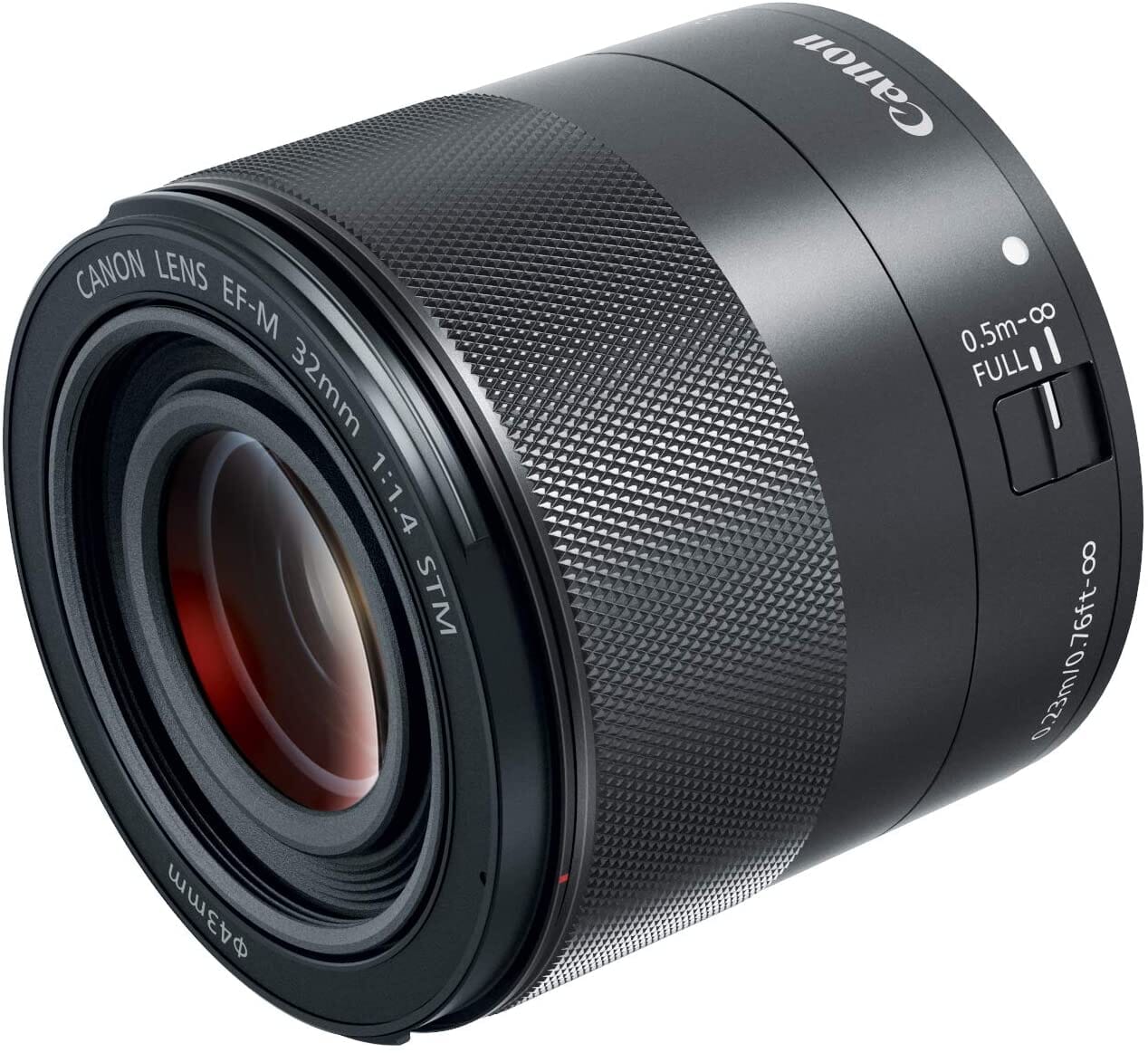 Canon EF-M 32mm f/1.4 STM
Great For Portraits
Extremely lightweight, impressive low-light performance;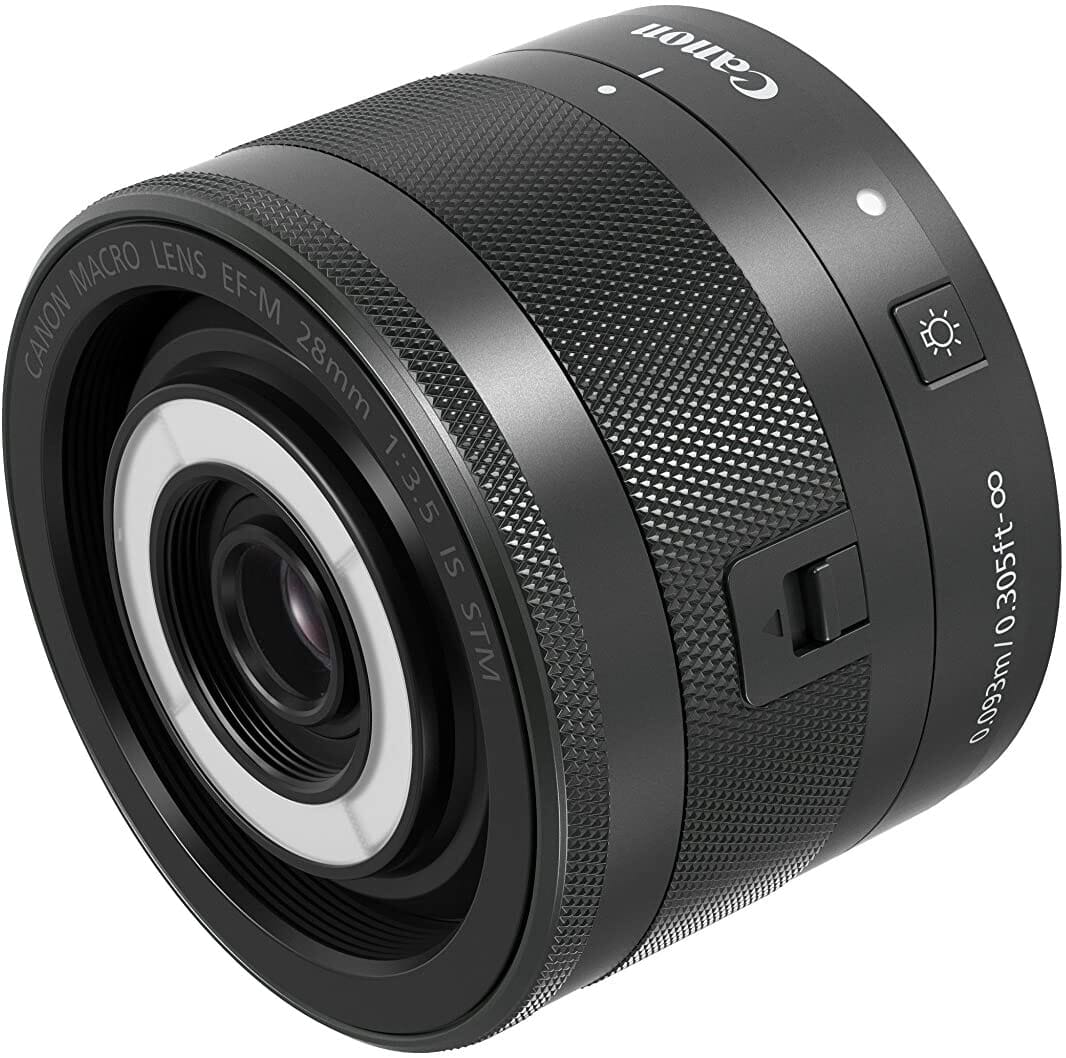 Canon EF-M 28mm f/3.5 Macro IS STM
Great Macro Lens
Macro lens, 1.2x magnification, also good for portrait and landscape;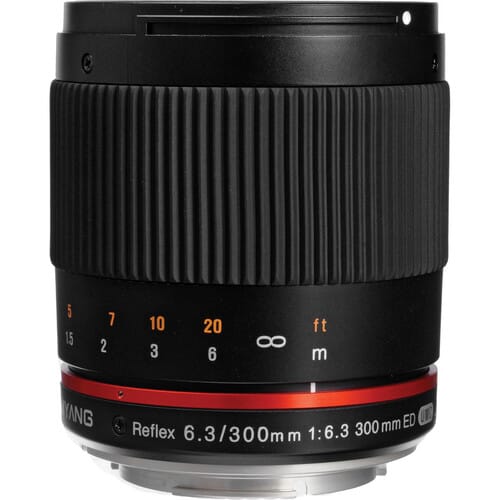 Samyang 300mm f/6.3 EF-M
Impressive focal length
Still quite small and lightweight, no autofocus and fixed f/6.3 aperture;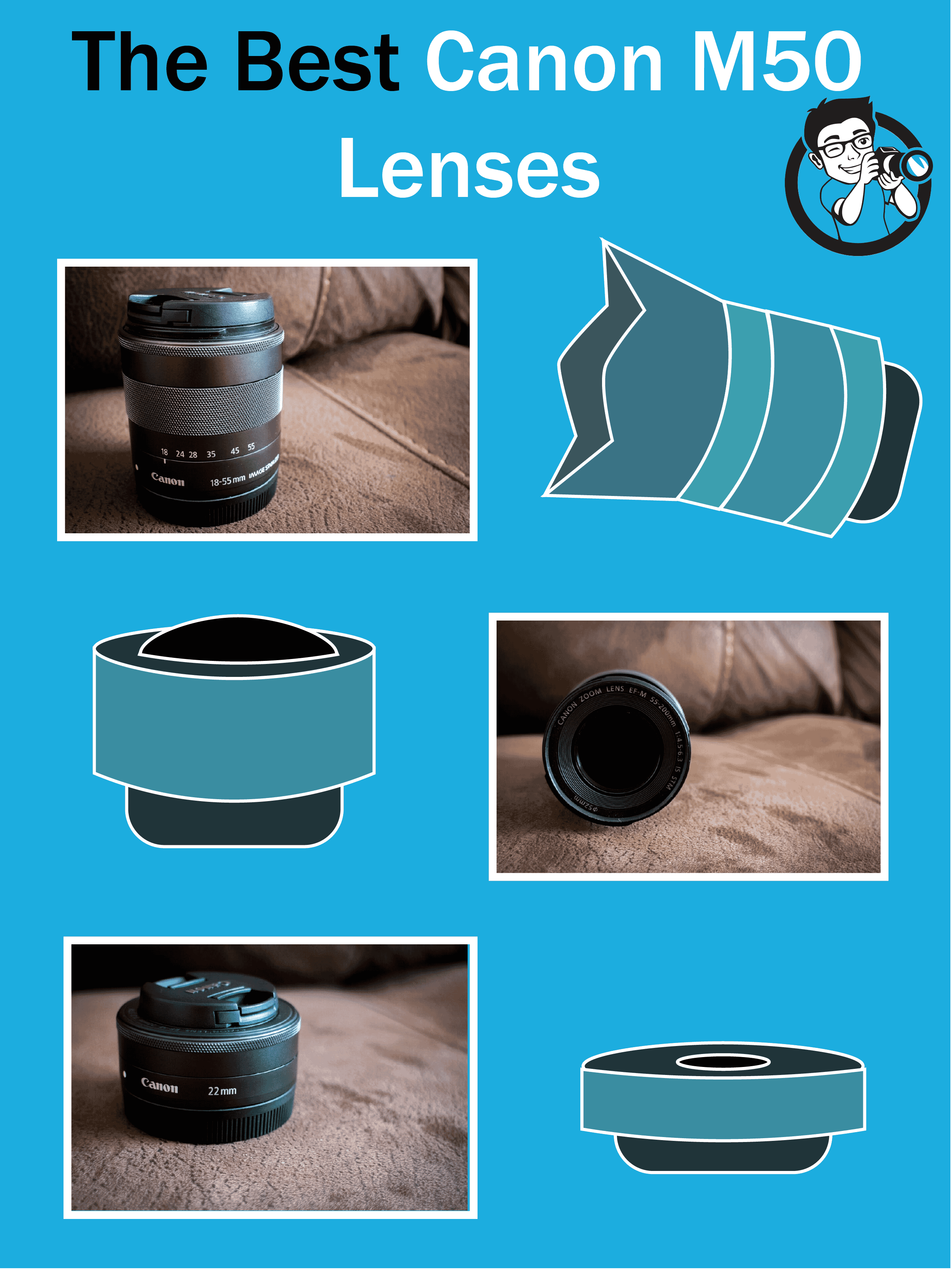 Best Canon M50 Lenses:
Zoom Options
The first set of lenses we're going to cover are zoom lenses. As a general rule of thumb, you'll want to keep a mid-range zoom lens to hand. These lenses give you greater flexibility and allow you to shoot in various situations.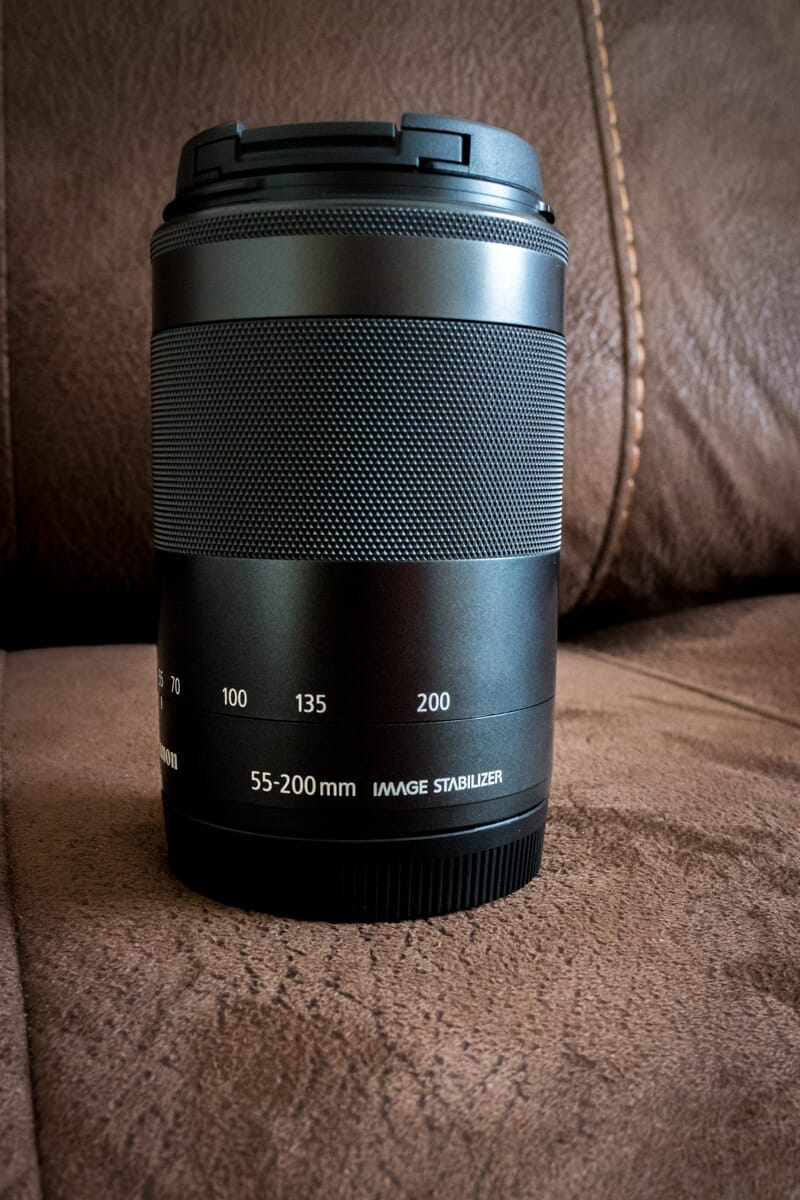 For a complete zoom range of 18-200mm, you could consider purchasing both the 18-55mm and this 55-200mm lens.
When we made the choice to pick this lens, we debated its position with the 18-150mm lens. But we came to the conclusion the 55-200mm was a better choice. The Canon 55-200mm lens has a lot to offer.
The price of this lens is very reasonable given how high-quality this lens is. Similar to the 18-55mm lens, this is also a plastic design. However, it is another robust-feeling, well-built lens.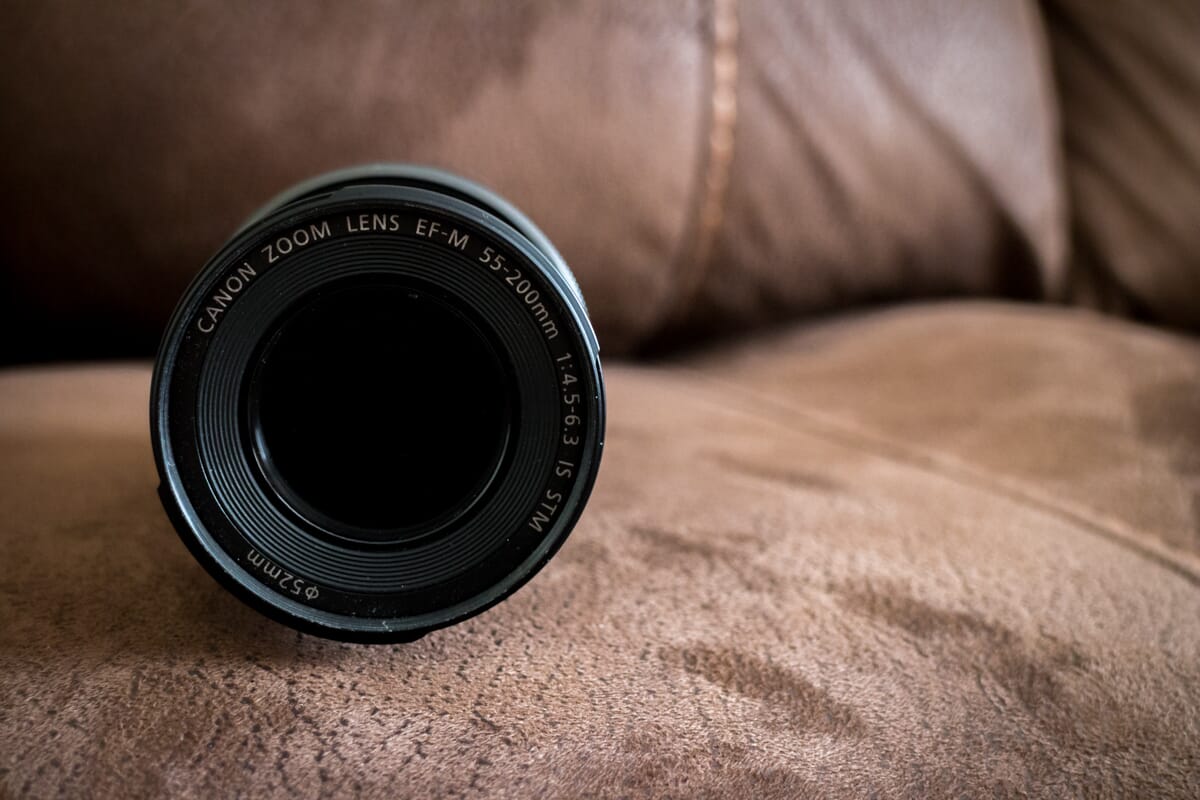 In terms of optical performance, the lens features advanced image stabilization and smooth STM focusing. You can easily extend to the maximum zoom of 200mm and focusing on distant objects is fast, and simple. Using this lens you'll get sharp images.
It's worth noting that whilst most 55-200mm lenses are bulky, and difficult to carry, this lens is quite the opposite. Sure, it's larger than the 18-55mm lens but not significantly, and while it is heavier, it's still lightweight.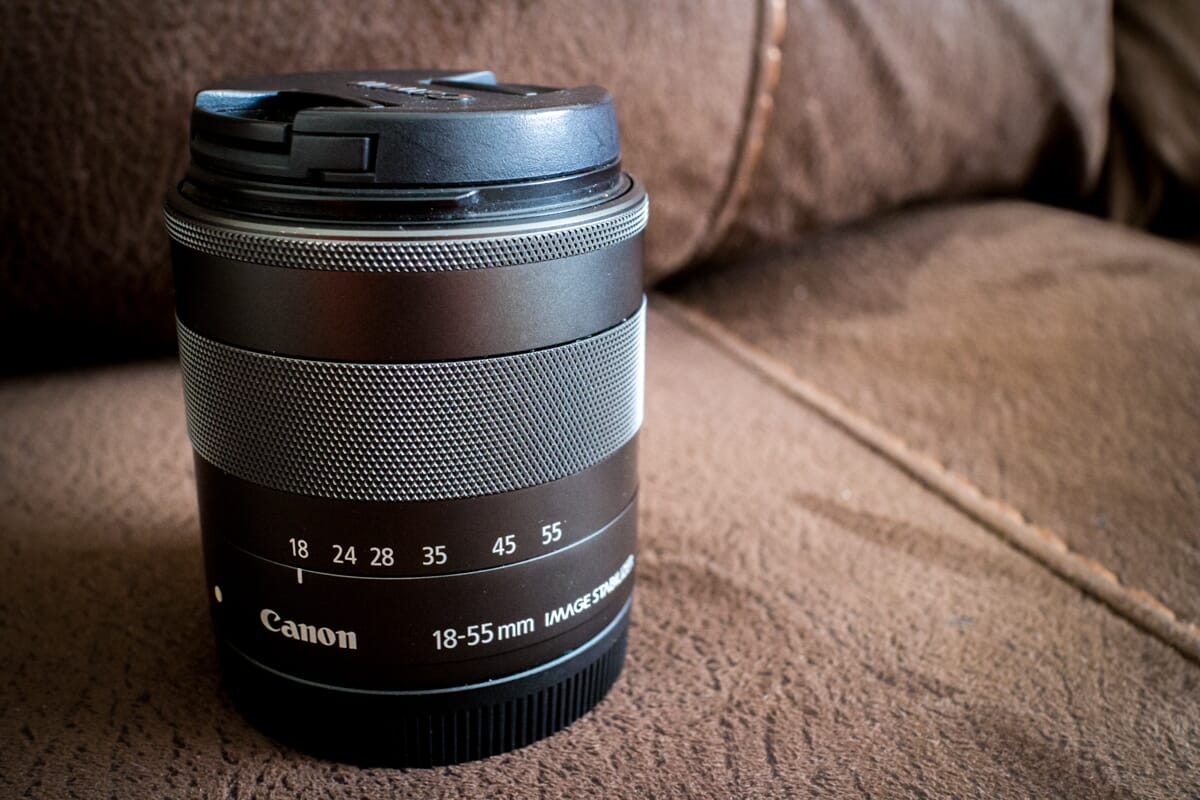 If you're looking for a general-purpose lens, the is a great choice. When you purchase your M50 camera, this lens usually comes as a standard kit lens. However, it is also available on the market if you went for a body-only purchase.
The lens is ultra-versatile, offering wide-angle and mid-range zoom capabilities.
In terms of build quality, the lens is incredibly well built. Even though its primary composition is plastic, the lens feels durable and robust.
The aperture range and overall zoom range make this one of the best Canon M50 lenses. You've got a perfect balance between a max f/3.5 aperture, for nice, out-of-focus backgrounds and a high-quality max zoom at f/6.3.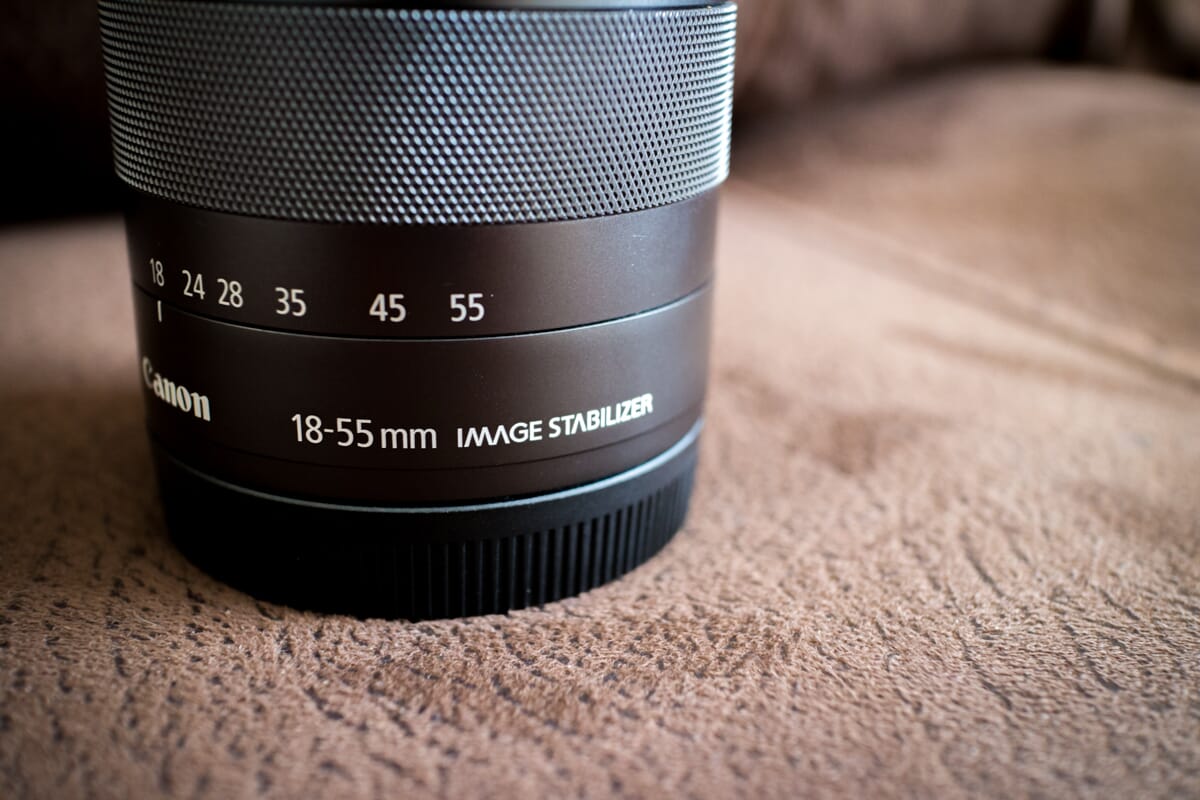 The lens is relatively compact given its flexibility. It'll serve you well when doing street photography, where discretion is welcomed. If you just want a walkaround lens, this is definitely what you're looking for.
However, that being said, this lens does have a drawback. With a max zoom of 55mm, you might feel limited and seek yourself desiring more zoom. If this is the case, the 18-150mm would be a better choice.
Canon EF-M 18-55mm f3.5-5.6 Image Stabilization STM Compact System Lens
Standard zoom lens for Canon EOS M digital camera with image stabilization for up to four eqiuvalent stops of shake...
Supports continuous AF during video shooting
Circular aperture (7 blades) for soft backgrounds
Maximum magnification of 0.25x at the telephoto end
Minimum focusing distance: 9.8 in./0.25m (full zoom range)
Best Lenses for Canon EOS M50:

Prime Lenses
Zoom lenses are great, they're versatile and they can fit more than one job. But one area where they fall short is in terms of image quality. That's where prime lenses come in. They do a specific job, and they do it really well.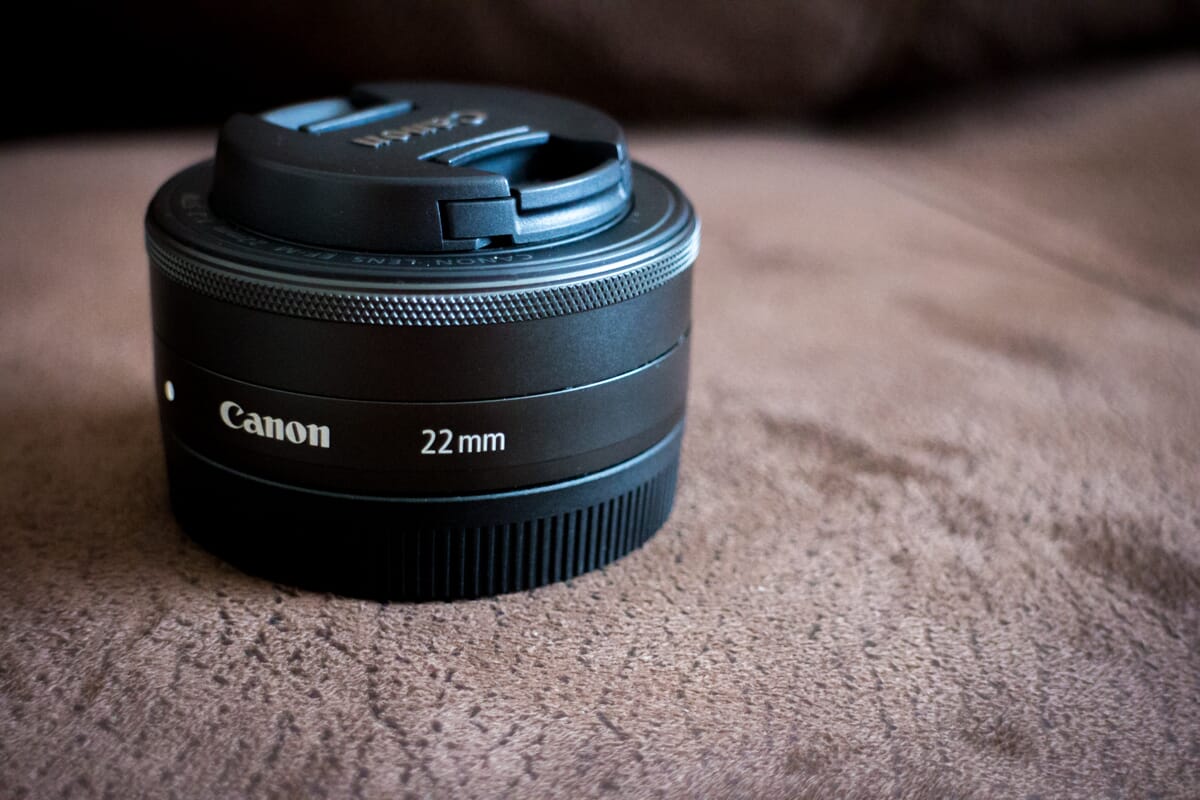 This has to be our favorite of the prime lenses. This 22mm lens is certainly one of the best lenses for the Canon M50. Moreover, it is also a reasonable price, for under $200 you receive a high-quality wide-angle lens that creates superb quality photos.
If we're being honest, there's nothing bad we can say about this lens. It's incredibly small, and lightweight whilst also being incredibly well-built. The lens has a metal body that is strong and durable.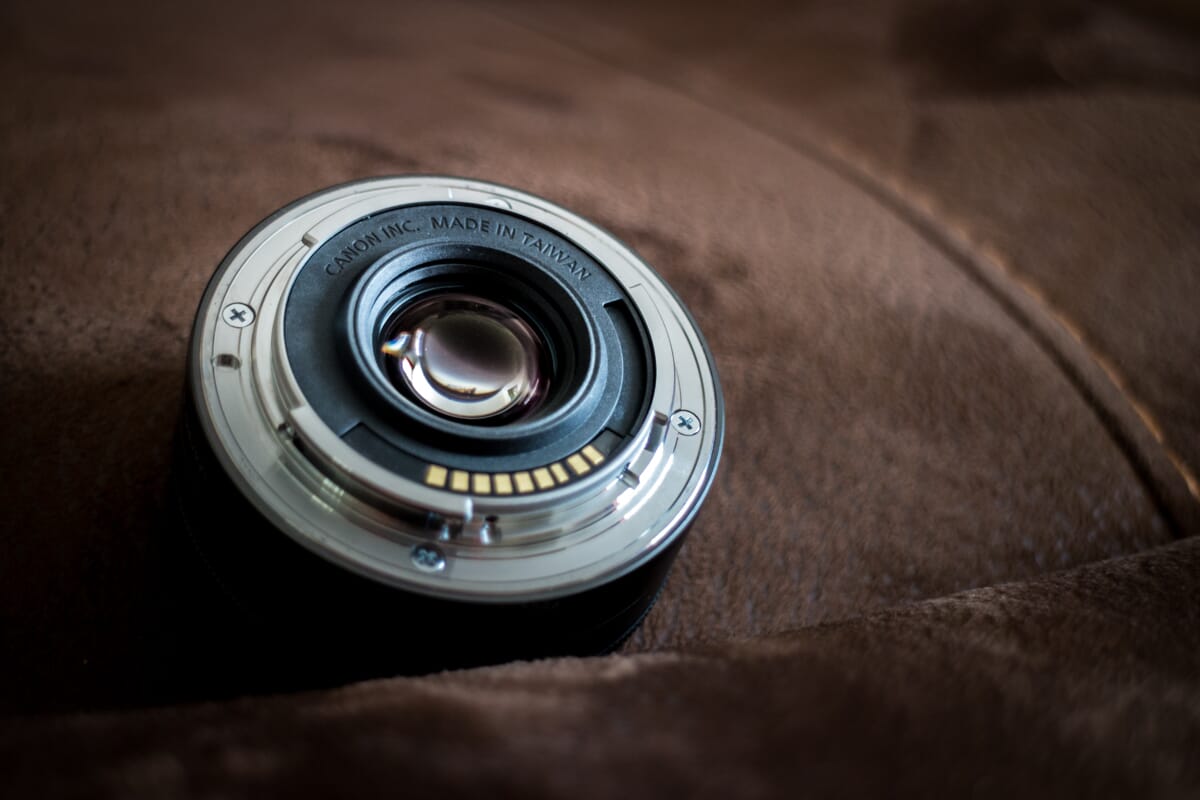 Despite being a very small lens, the quality that it produces is exceptional. With a max aperture of f/2, you get an excellent opportunity to do low light photography. The 22mm focal length also means it's going to be perfect for landscape shots.
Canon EF-M 22mm f2 STM Compact System Lens
Moderate wide angle lens; equivalent to 35mm on a fullframe camera
Builtin stepping motor provides smooth and quiet autofocus when shooting video
Circular aperture (7 blades) delivers beautiful, soft backgrounds
One aspheric element and bright f/2.0 lens for low light and soft backgrounds
Minimum focusing distance of 5.9 inches/0.15 metres allows you to get close to your subjects
This 32mm lens is one of the newer M-mount lenses and in its short time on the market, it has certainly made an impression.
The lens can be used for portrait shots and will produce some stunning background bokeh thanks to its f/1.4 aperture. Using this lens, you'll get incredibly professional, high-quality shots.
It is worth noting that this lens is significantly more expensive than some of the other lenses on this list, simply because the lens is designed with more professional photographers in mind. For the extra price, you do get some incredible quality.
The lens is extremely lightweight and compact, making it easy to use whilst handholding, and also easy to fit in a bag.
This lens would be a pretty good complementary lens to the standard 18-55mm lens we discussed above.
Canon EF-M 32mm f/1.4 STM Lens, Black - 2439C002
Fixed focal length Lens with high image quality
Bright f/1.4 maximum aperture
32mm field of view equivalent to 51mm on 35mm full-frame
Close-up shooting with up to 0.25x maximum magnification
Circular aperture (7 blades) for beautiful, soft backgrounds
If you're looking for a specialist macro lens, the Canon 28mm Macro is the perfect lens for your Canon M50. Whilst this is a specialist macro lens, you'll also get some good portrait and landscape shots too.
In terms of its macro capabilities, this lens goes above and beyond. You can focus on a subject from up to 9.7cm away, allowing for plenty of detail in your shots.
The wide aperture also allows for beautiful out-of-focus backgrounds when shooting subjects so closely.
The price of this lens is very reasonable and you'll get a well-built piece of kit which performs highly.
Canon EF-M 28mm f/3.5 Macro IS STM Lens
Light macro lens featuring Image Stabilization for EOS M series digital cameras.
Built-in Macro Lite which, when enabled, automatically supplies light to your photos as needed, helping to provide a better...
Autofocus lens capable of focusing at infinity in normal shooting and macro shooting with up to 1.2x magnification.
Hybrid IS helps reduce camera shake for enjoyable handheld photography.
Stepping motor (lead screw-type STM) helps provide smooth and quiet operation when taking photos, and near-silence when...
Related Post: 20 Macro Photography Ideas
Samyang is a popular Asian lens manufacturer that have produced a range of lenses for the Canon M50. Their 300mm prime lens is a great option for those looking for a longer focal length at a low price.
The biggest selling point you get from this lens is the impressive focal length. 300mm, on a crop sensor camera, like the M50, gives you an effective focal length of 480mm.
Add to that the fact that this lens is actually quite small and lightweight and you feel like you've got yourself a winner.
While this lens may sound great, it does come with some downsides.
First of all, there is no auto-focusing mechanism or image stabilization. This means that if you want crisp shots, you're probably going to need a tripod.
Not only that, the image quality just isn't as good as the Canon lenses on this list.
With all that being said, if you do need that extra focal length, this may be the lens you're looking for.
As with many of the newer interchangeable lens cameras, there's a Canon Mount Adapter for those who already have other Canon lenses, or are looking to get a good deal on some used gear.
The great things about these adapters is that they give you so much more to choose from in terms of lenses. You can attach any of the EF or EF-S lenses, along with any of their third party counterparts.
Top Seller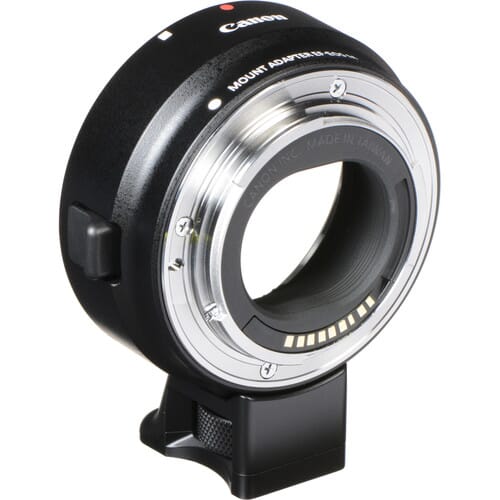 Mount Canon EF and EF-S lenses
With this adapter you can easily mount Canon EF/EF-S Lenses on you Canon M50 camera. It is compatible with all lens functions.
Example Photos using the Best Lenses for Canon EOS M50
To demonstrate the quality of several of the lenses we have provided a myriad of example photos. These photos were taken using the following lenses:
EF-M 22mm f/2.0
EF-M 18-150mm f/3.5
EF-M 55-200mm f/4.5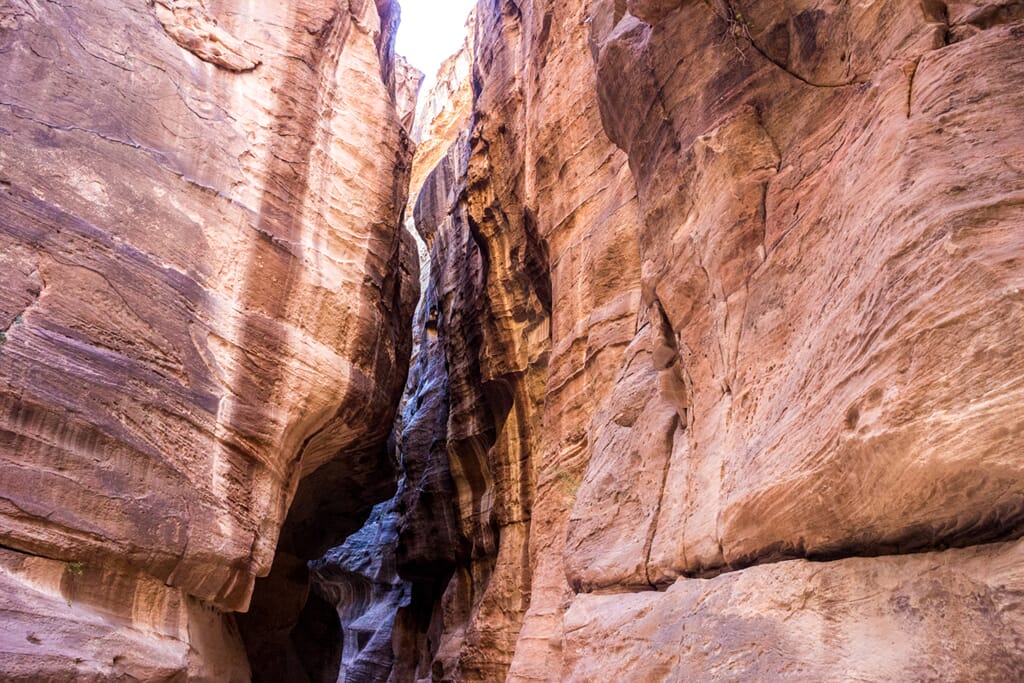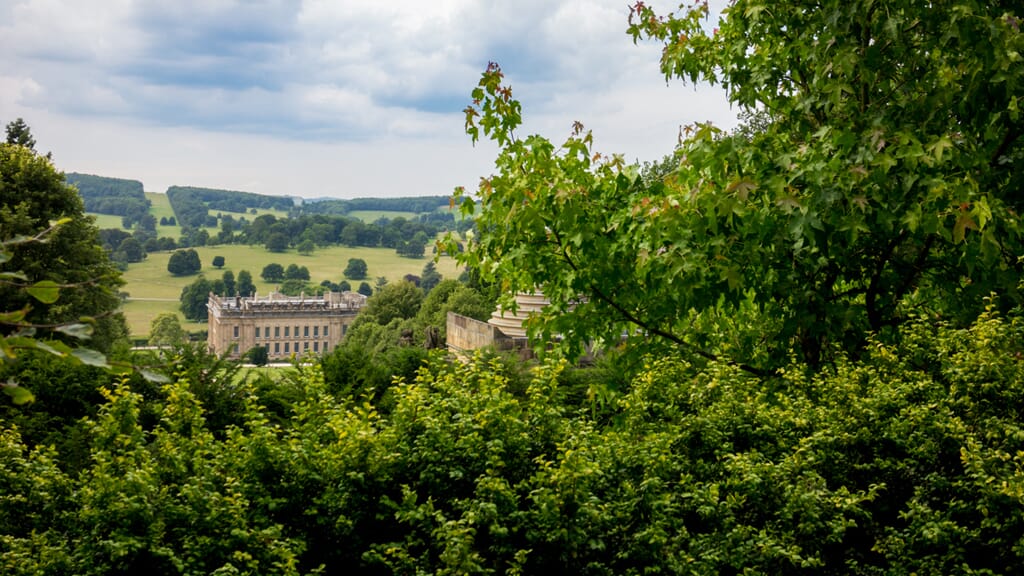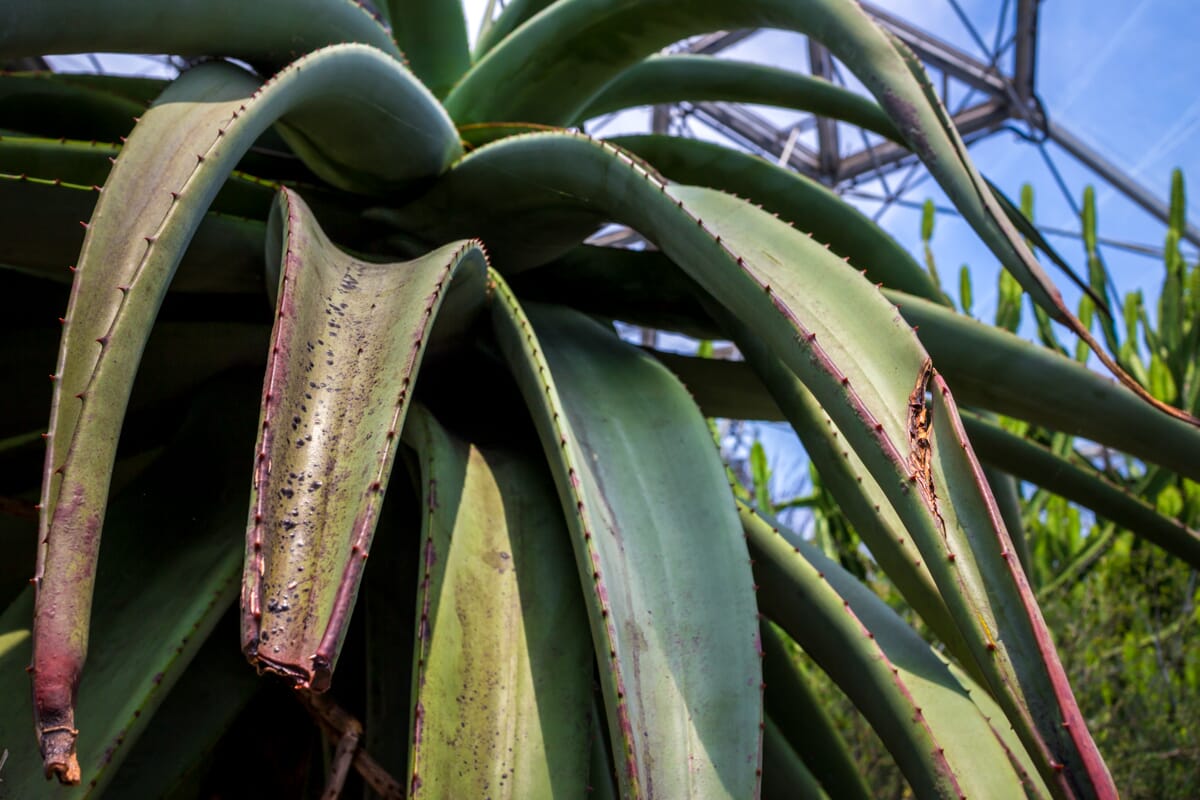 ---
As an Amazon Associate we earn from qualifying purchases. Certain content that appears on PhotoWorkout.com comes from Amazon. This content is provided 'as is' and is subject to change or removal at any time.