Lenses for Nikon Cameras Category
Our Lenses for Nikon Cameras category covers the latest and best Nikon and third-party lenses for your Nikon camera you can buy in 2023.
Latest Nikon Lenses Posts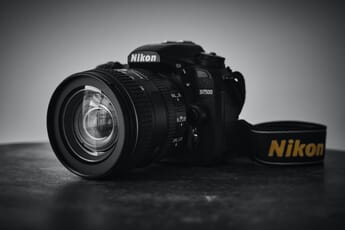 Best Nikon Portrait Lenses: Top 9 Picks (2023)
6 months ago
The top 9 Nikon portrait lenses in 2023, including zooms, primes, and budget options for F-mount and Z-mount cameras.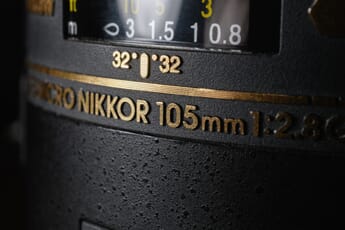 Best Macro Lenses for Nikon (10 Top Picks in 2023)
12 months ago
The 10 best macro lenses for Nikon cameras in 2023. Options for all budgets and experience levels.
The Best Telephoto Lenses for Nikon (10 Options in 2022)
2 years ago
What is the best Nikon telephoto lens? We share the top telephoto lenses for portraits, street shots, wildlife photos, and more.
Nikon Lenses Posts Ranked by Popularity
Discover Nikon Lenses on PhotoWorkout
Welcome to the Nikon Camera Lenses category at PhotoWorkout.com, your comprehensive guide to the finest Nikon lenses and third-party lenses compatible with Nikon cameras. In this category, you'll discover an extensive array of articles, reviews, and guides tailored to suit every Nikon photographer's needs in 2023.
Find the top Nikon portrait lenses, encompassing an eclectic mix of zooms, primes, and budget-friendly options for both F-mount and Z-mount cameras. Alternatively, you might be interested in the best macro lenses for capturing intricate details. For those interested in long-range photography, we've got you covered with a roundup of the best Nikon telephoto lenses, ideal for portraits, street shots, wildlife photos, and more.
Our category also boasts guides to the best 50mm lenses for Nikon— a vital piece of gear for your photography kit, and the top picks for Nikon landscape lenses, perfect for breathtaking panoramas. Also, don't miss our selection of the best Nikon lenses for video in 2023, and for those keen on shooting stars, explore the best Nikon lenses for astrophotography.
Nikon's DX camera owners will benefit from our guide to the best Nikon DX camera lenses, and if you're new to Nikon photography, check out our recommendations for the best Nikon lenses for beginners. For fans of third-party lenses, you'll find our curated list of the best Tamron lenses for Nikon insightful.
You might also want to visit our related lenses categories, including Best-in-Class Lenses, Canon Camera Lenses, and Sony Camera Lenses. No matter what your lens needs are, PhotoWorkout.com is dedicated to helping you make the best decision.