The Nikon Coolpix lineup is Nikon's best-selling compact camera series. As a result, Nikon has invested into the line of compact cameras and the Coolpix series has evolved over time, adding new features and keeping up the technological advances.
And, if we're being real, even some of Nikon's past models are top-notch options for today's photographers. So, today, we're taking a look at the 7 best Nikon Coolpix cameras to help you pick the perfect one for your photography needs.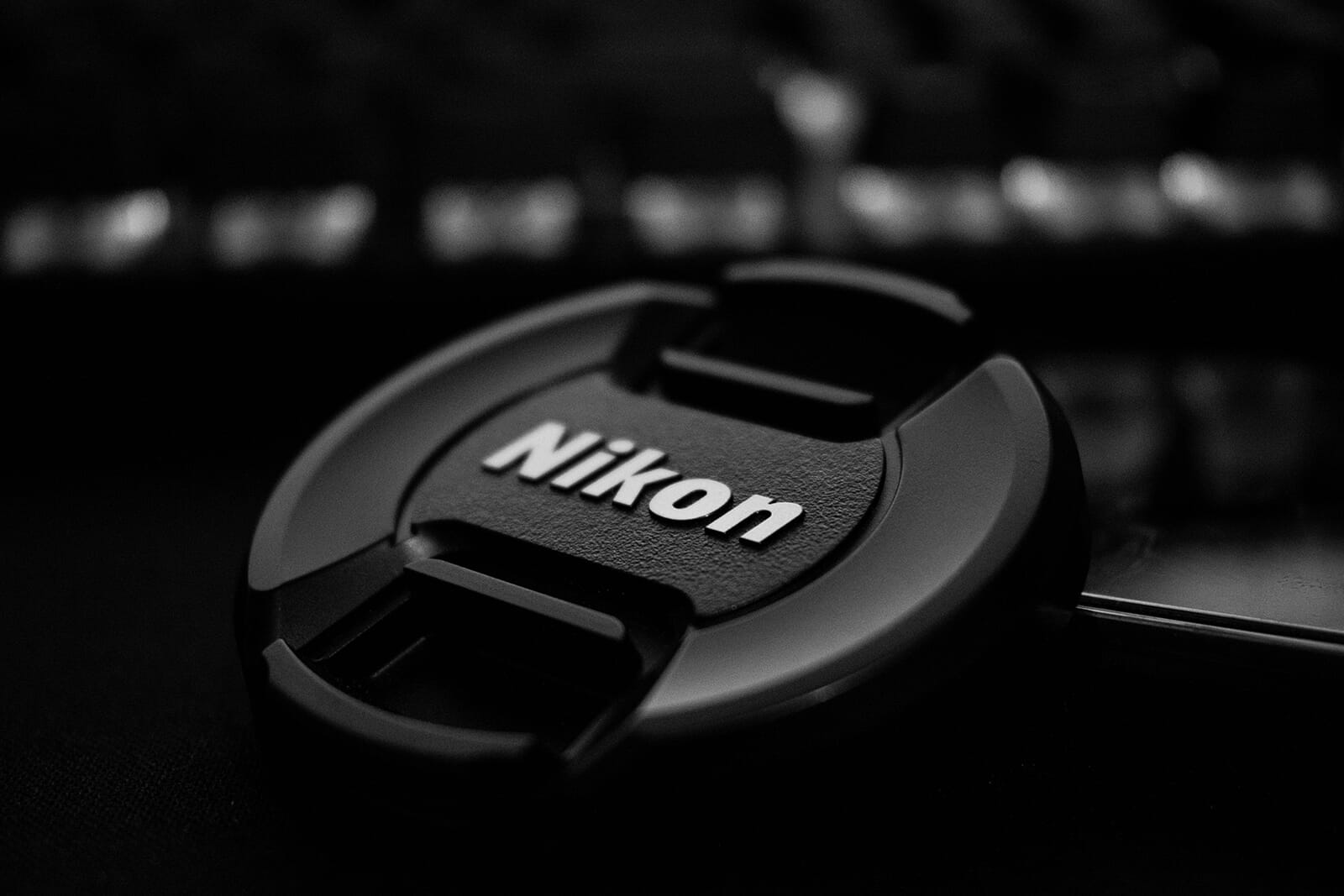 When you buy through links on our site, we may earn a commission at no cost to you. We evaluate products independently. Commissions do not affect our evaluations.
Considering a Coolpix, But Not Sure Which Is Best?
Well, you came to the right place.
Now, to give you some insight and information on which Coolpix systems are available, we've compiled a selection of the best Nikon Coolpix cameras of 2023. Let's have a look at our list below:
1. Nikon Coolpix A1000
Our Pick
A high-resolution sensor and decent zoom
The A1000 has a great mix of features and is a fantastic camera for taking high-quality photos.
Pros
35x optical zoom
ISO range from 100 to 6400
4k UHD video recording
Cons
Images can be soft at the higher zoom ranges
One of the best Nikon Coolpix cameras is the Nikon Coolpix A1000.
This camera has a 35x optical zoom lens with macro capability. It has a backside-illuminated CMOS sensor and an ISO range of 100 to 6400.
This camera also has 4K Ultra HD video capability with stereo sound and an LCD display with anti-reflection coating.
Plus, it offers Wi-Fi for sharing your pictures on the go. It's an affordable camera, with incredible specs.
In terms of design, the A1000 is compact, and it is much smaller than most mirrorless and DSLR cameras. Therefore, it could make a great travel camera. It also has a simple rear control panel with a clear set of buttons. Despite offering advanced photography capabilities, beginners should also be able to use this camera comfortably.
2. Nikon Coolpix B600
Also Great
Affordable and decent quality
The B600 is a great mid-range budget camera with a 16MP sensor, and a range of creative effects for easy photography.
Pros
60x optical zoom
Wi-Fi and Bluetooth connectivity
Ergonomic design
Cons
Can only record in 1080p HD
The No products found. comes in as a close second for the best Coolpix camera of 2022.
This camera comes with a 60x optical zoom, 120x dynamic fine zoom, and a 16-megapixel sensor which performs great even in low-light.
It records in full HD 1080p quality and has built-in Wi-Fi capabilities.
Plus, this camera has creative effects you can add to your images. It has 19 scene modes for optimizing settings. In the same vein, it has 36 artistic filters to give your images a special, unique look.
Most importantly, this camera is affordable.
Not to mention, it has high-quality features and allows you to add a creative spin to your photography. We also like that the B600 body feels and looks more like a traditional DSLR or bridge camera. It has a grip on the right-hand side so you can comfortably hold the lens. Also, the zoom function is easy to operate. At just 1.10lbs/498g, this camera is also lightweight and should be easy to carry on long photography adventures.
3. Nikon Coolpix P1000
Ultimate in optical zoom capabilities
The P1000 has one of the best optical zooms available for bridge cameras and built-in VR
Pros
Fantastic telephoto capabilities
Built-in vibration reduction
High-quality LCD screen
Cons
Quite heavy and bulky
The 2018 Nikon COOLPIX P1000 camera is still a popular choice. Its features, quality, and specs earn it high praise.
This includes its 3000m optical zoom lens, which is the most powerful lens ever used on a Coolpix camera.
It also shoots 4K video, has rock-steady stabilization, and great low light capabilities.
Plus, this camera offers full manual control and the ease of automatic shooting modes. As a result, this camera is perfect for a knowledgeable photographer who wants to utilize its full potential and high-quality features, or even a beginner who's just finding their feet.
The body of this bridge camera is the largest of the Coolpix cameras. It is also heavier. However, the ergonomic body design should still make it easy to handle. Also, when the lens is fully extended, you can easily support it underneath for additional stability.
4. Nikon Coolpix W300
A durable waterproof design
This compact camera is great for outdoor adventures and is waterproof and shockproof
Pros
Robust exterior casing
Wi-Fi and Bluetooth connectivity
Waterproof to 30m
Cons
Doesn't have a large zoom
Firstly, if you're looking for a waterproof device, the Nikon Coolpix W300 is perfect for you.
The camera comes as a bundled package with a 32GB memory card, case, battery, monopod, and floating handle kit.
However, the main draw of this camera is its waterproof capabilities. It shoots 4K video and has Wi-Fi capabilities. It is waterproof up to 30m which means it can be fully submerged. If you enjoy diving, snorkeling, or watersports, this is a great accessory to have. You could use it to capture underwater landscapes in beautiful 4K UHD quality.
To summarize, we'd say this camera is perfect for the adventurous photographer looking to take stunning, captivating high-quality photos and videos.
5. Nikon Coolpix B500
A compact design and solid quality
The Coolpix B500 has a decent sensor, great lens, and is highly usable
Pros
22-900mm equivalent lens
Ergonomic and comfortable design
A good range of preset shooting modes
Cons
Only has a 16MP sensor
The Nikon Coolpix B500 is affordable and has simple features. It's a great starter tool for photographers.
It has a 16MP sensor and a lens with an aperture range of 3.0-6.5mm. The optical zoom of this lens is 40x and the dynamic zoom is 80x offering you plenty of scope to shoot far away subjects.
If you're looking for a Nikon Coolpix camera for videography purposes, the B500 might not be the right model for you. It only shoots in 1080p. However, if you want to shoot a mix of videos and photos for casual purposes or photos at a higher level, this camera offers plenty.
With a versatile set of features, this is a great Coolpix camera for beginners who are looking to improve their photography and maybe develop their skills further. It offers a great design with an ergonomic body that will get beginners used to how DSLR or mirrorless cameras feel.
RELATED POST: Essential Photography Equipment For Beginner Photographers
6. Nikon Coolpix A10
A great point and shoot camera
The A10 is a simple camera that produces good quality photos with minimal effort
Pros
16.1MP sensor
Compact and lightweight design
Incredibly easy to use
Cons
Not suitable for professional photography
Our sixth Coolpix camera is the A10 model. This camera is a great budget choice with its pricing under $150.
The camera itself is simple to use and takes great photographs. It has a 16.1 MP sensor, 5x optical zoom, and a Nikkor glass lens. For utility, it also has an auto-select shooting mode. This will automatically select the best shooting conditions for the scene. It means you can take quality photos without advanced photography knowledge. There are also some other useful features like a smart portrait system and a skin-softening mode.
In short, the camera is easy to use, slim and stylish. Perfect for photographers looking for a no-frills, simple camera to capture life's moments.
7. Nikon Coolpix A900
Renewed
A high-quality compact camera
The A900 has a good set of features and produces fantastic image quality
Pros
20MP CMOS sensor
High quality NIKKOR lens
24-840mm equivalent focal range
Cons
Can have softening at the edges for zoom shots
The Nikon Coolpix A900 is another great option and is similar to the A1000. This compact camera features a 20MP CMOS sensor that ensures you can take high-quality photos in full RAW format. To complement this, it also has a NIKKOR lens that has an effective focal distance of 24-840mm. As a result, you can deal with any type of photography – from landscapes to super-telephoto wildlife shots.
In terms of usability, we also like the simple compact design. This camera isn't heavy, and it has an ergonomic textured finger grip on the right-hand side. Therefore, it should be comfortable to hold. On the rear, it also has a 3" LCD screen that can be tilted – this enables you to use it easily for recording videos.
Speaking of videography, the Nikon Coolpix A900 can also record in 4K UHD at 30p! Due to its small design and screen, it could be a decent camera for vlogging. For advanced photography, this Coolpix camera also has full manual controls and a range of creative shooting modes. Overall, it is a great addition to the Coolpix line-up and a solid choice for intermediate-level photographers.
There's Something for Everyone
As you see, there are plenty of Nikon Coolpix cameras available. Whether you're an enthusiast or beginner, there's likely a Coolpix that will suit your needs. For enthusiasts, high-spec models like the Nikon COOLPIX P1000, or the Nikon Coolpix A1000 are preferable choices. However, if you want a simple compact camera that is easy to use, something like the Nikon Coolpix A10 or Nikon Coolpix W300 are great alternatives.
Just list the features most important to you (like 4k video, fully automatic mode, etc.). Then find the model in your price range that ticks the most features off your want list.
Nikon Coolpix Camera FAQs
Which is the best Nikon Coolpix camera?
This depends on what you want to use the camera for. The A1000 or P1000 offer the best in terms of raw image quality. However, the W300 is the most robust design with a waterproof casing.
Are Coolpix cameras as good as DSLRs?
The high-end Coolpix cameras like the A1000 and P1000 are up there with DSLR cameras. They feature decent image sensors, great controls, and quality lenses.
Can you get interchangeable lenses for Coolpix cameras?
No, all of the Nikon Coolpix cameras have a fixed lens.
---
As an Amazon Associate, we earn from qualifying purchases. Certain content was provided "as is" from Amazon daily and is subject to change or removal at any time.