The Nikon Coolpix is one of Nikon's best selling compact cameras. As a result, Nikon has invested into the line of compact cameras and the Coolpix has evolved over time, adding new features and keeping up the technological advances.
And, if we're being real, even some of Nikon's past models are top-notch options for today's photographers. So, today, we're taking a look at the 7 best Nikon Coolpix cameras to help you pick the perfect one for you.
Considering A Coolpix, But Not Sure Which Is Best?
Well, you came to the right place.
Now, to give you some insight and information on which Coolpix systems are available, we've compiled a selection of the best Nikon Coolpix cameras of 2020.
Let's have a look at our list below:
The Best Nikon Coolpix Cameras of 2020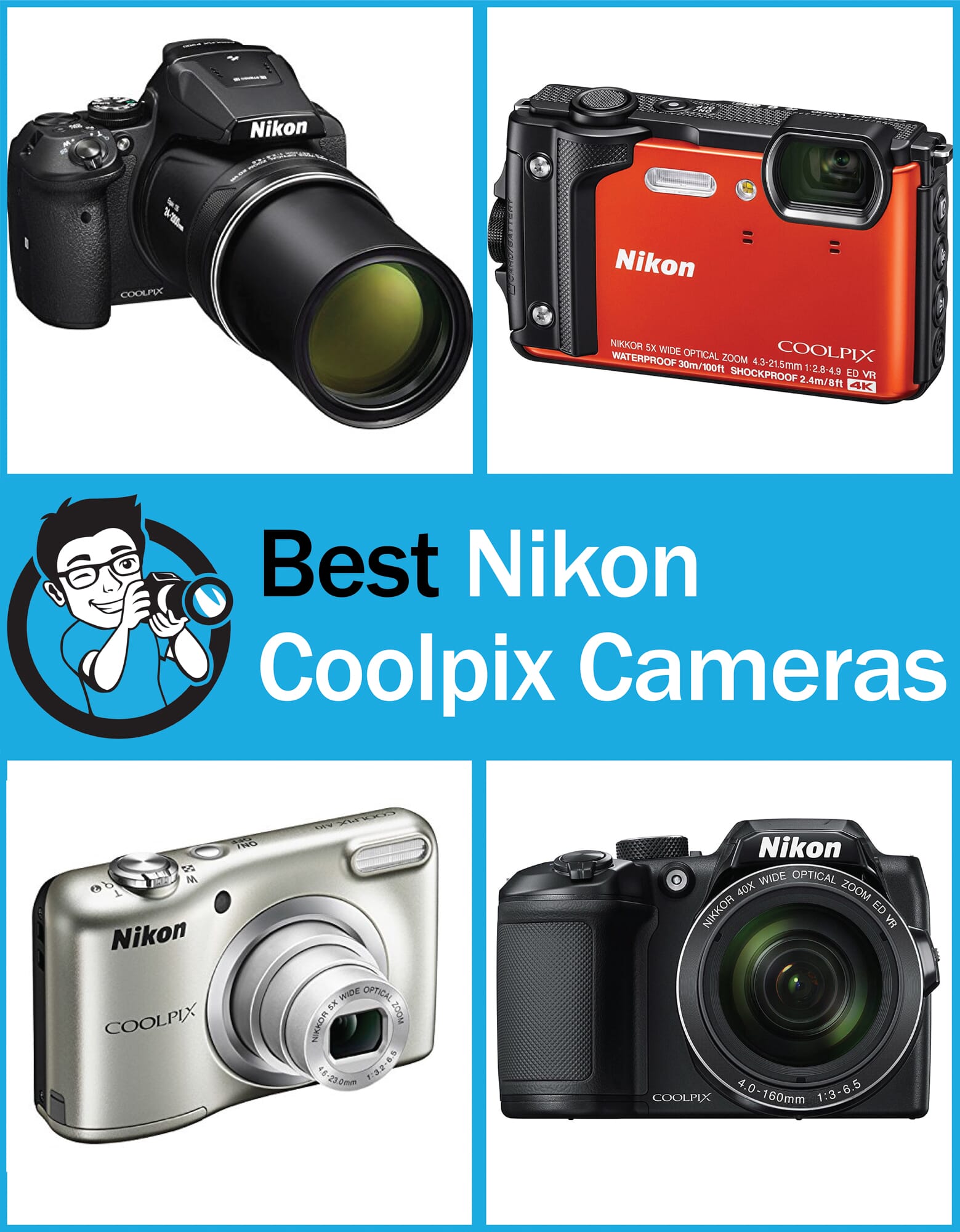 RELATED POST: Nikon Coolpix Camera Overview
One of the newer Nikon Coolpix cameras of 2019 is the A1000 model.
This camera has a 35x optical zoom lens with macro capability. It has a backside-illuminated CMOS sensor and an ISO range of 100 to 6400.
This camera also has 4K Ultra HD video capability with stereo sound and an LCD display with anti-reflection coating.
Plus, it offers WiFi for sharing your pictures on the go. It's an affordable camera, with incredible specs for any photographer.
Coolpix A1000
35x optical zoom Lens with macro capability
Backside illuminated CMOS sensor and wide is range from is 100 to 6400
4K Ultra HD videos with stereo sound
3 Inch, approx. 1036K dot tilting LCD display with anti reflection coating
Builtin WiFi and Bluetooth Low energy (BLE)
The B600 comes in as a close second for the best Coolpix camera of 2019.
This camera comes with a 60x optical zoom, 120x dynamic fine zoom, and a 16-megapixel sensor which preforms great even in low-light.
It records in full HD 1080p quality and has built-in Wifi capabilities.
Plus, this camera has creative effects you can add to your images. It has 19 scene modes for optimizing settings. In the same vein, it has 36 artistic filters to give your images a special, unique look.
Importantly, this camera is affordable. 👏
Not to mention, it has high-quality features and allows you to add a creative spin to your photography.
Coolpix B600 Black
60x optical zoom, 120x Dynamic Fine Zoom
16 Megapixel low-light sensor
Full HD 1080/60i (50i) videos with 4-Axis Hybrid VR and stereo audio
19 scene modes and 36 Creative effects
Built-in Wi-Fi and Bluetooth Low energy (BLE)
RELATED POST: Buying Photography Gear: The Ultimate Guide to Purchasing Perfect Gear
The 2018 Nikon Coolpix P1000 camera is still a popular choice. Its features, quality, and specs earn high praise.
Including its 3000m optical zoom lens, which is the most powerful lens ever used on a Coolpix camera.
It also shoots 4K video, has rock-steady stabilization, and great low light capabilities.
Plus, this camera offers full manual control and the ease of auto shooting. As a result, this camera is perfect for a knowledgable photographer who wants to utilize its full potential and high-quality features.
Nikon COOLPIX P1000 16.7 Digital Camera with 3.2" LCD, Black
3000 millimeter optical zoom-the most powerful zoom lens; Ever put on a Nikon Coolpix camera
4k ultra hd video with HDMI out, stereo sound and an accessory hot shoe
Rock steady dual detect image stabilization and great low light capability. Vibration reduction: Lens shift VR (still...
Raw (NRW), time lapse and super lapse shooting plus great creative modes
Full manual controls along with easy auto shooting
Firstly, if you're looking for a waterproof device, the Nikon Coolpix W300 is perfect for you.
The camera comes as a bundled package with a 32GB memory card, case, battery, monopod, and floating handle kit.
However, the main draw of this camera is its waterproof capabilities. It shoots 4K video and has WiFi capabilities.
To summarize, we'd say this camera is perfect for the adventurous and extreme photographer looking to take stunning, captivating high-quality photos and video.
Nikon Coolpix W300 4K Wi-Fi Shock & Waterproof Digital Camera (Orange) with 32GB Card...
KIT INCLUDES 10 PRODUCTS -- All BRAND NEW Items with all Manufacturer-supplied Accessories + Full USA Warranties:
[1] Nikon Coolpix W300 4K Wi-Fi Shock & Waterproof Digital Camera (Orange) + [2] Transcend 32GB SDHC Card +
[3] Spare EN-EL12 Battery + [4] Kodak Twin Pocket Case +
[5] Sunpak Wired Selfie Stick Wand + [6] Sunpak Floating Buoy Handle + [7] PD SD & MicroSD Card Reader +
[8] PD 8 SD Card Memory Card Case + [9] PD 5pc Complete Cleaning Kit + [10] LCD Screen Protectors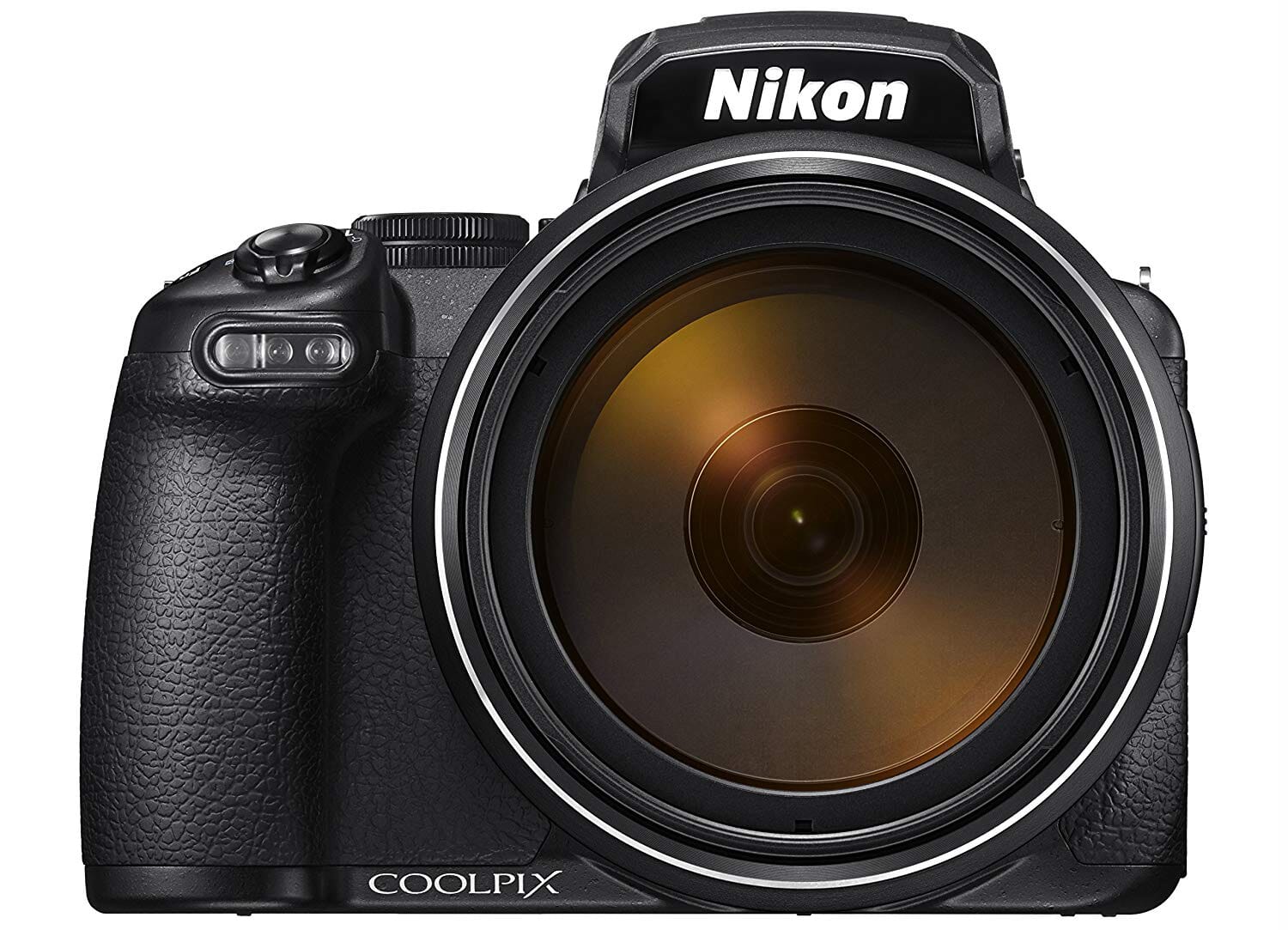 The Nikon Coolpix B500 is affordable and has simple features. It's a great starter tool for photographers.
It has a 16MP sensor and a lens with an aperture range of 3.0-6.5mm. Moreover, the optical zoom is 40x and the dynamic zoom is 80x.
With full 1080 video recording which could rule this one out if you're serious about shooting 4k video.
However, this one does have WiFi connectivity, which is a nice feature to have.
Nikon COOLPIX B500 Digital Camera (Black)
16 megapixel 1/2.3 inches BSI CMOS sensor
Nikkor f/3.0 6.5 millimeter ED lens
22.5 900 millimeter (35 millimeter equivalent)
40x optical zoom lens, 80x dynamic zoom
3 inches 921k dot tilting Lcd. Highest ISO sensitivity: 6400
RELATED POST: Essential Photography Equipment For Beginner Photographers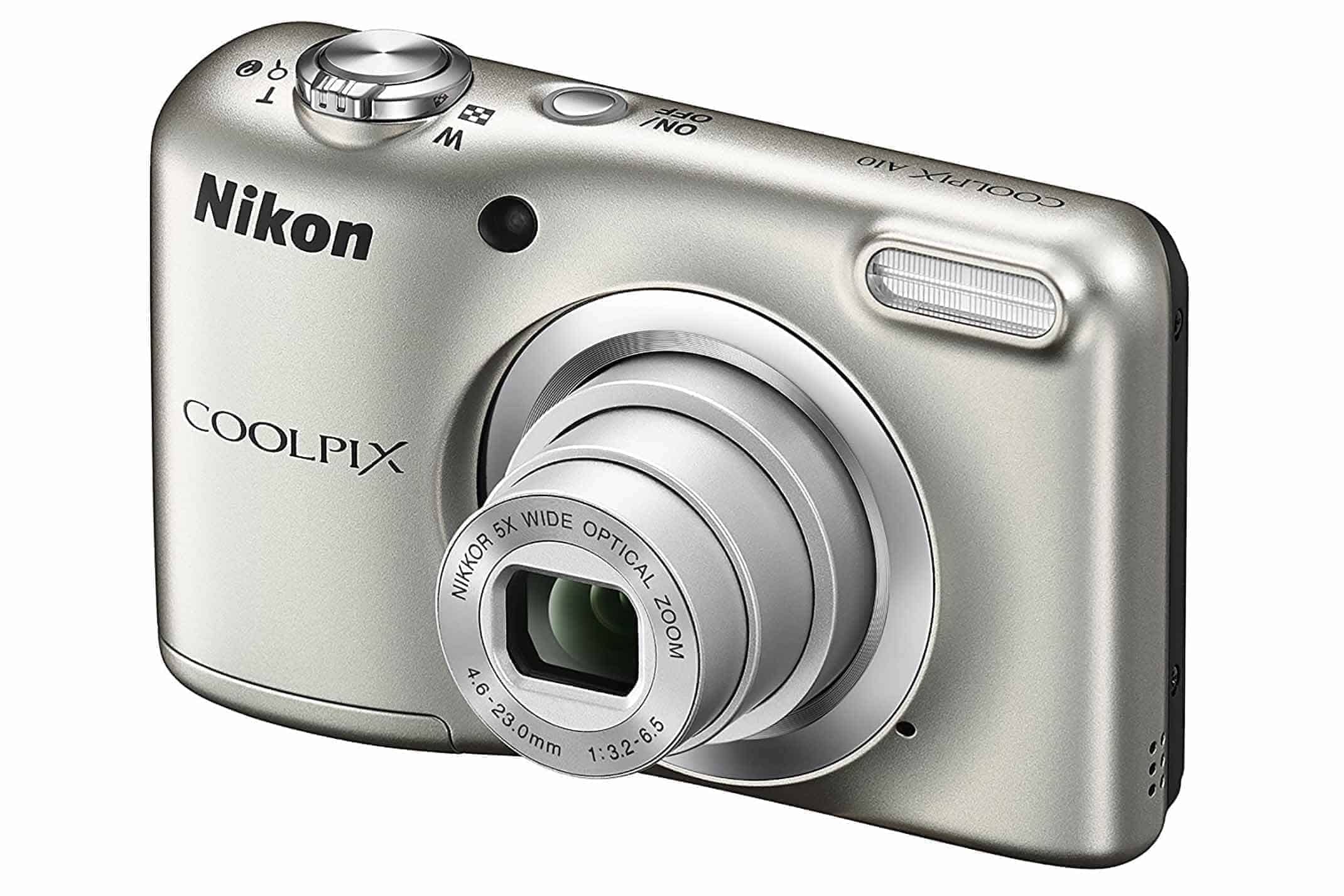 Our sixth Coolpix camera is the A10 model. This camera is a great budget choice with its pricing under $150.
This bundle also comes with a 32GB memory card and batteries.
The camera itself is simple to use and takes great photographs. It has a 16.1 MP sensor, 5x optical zoom, and a Nikkor glass lens.
In short, the camera is easy to use, slim and stylish. Perfect for photographers looking for a no-frills, simple camera to capture life's moments.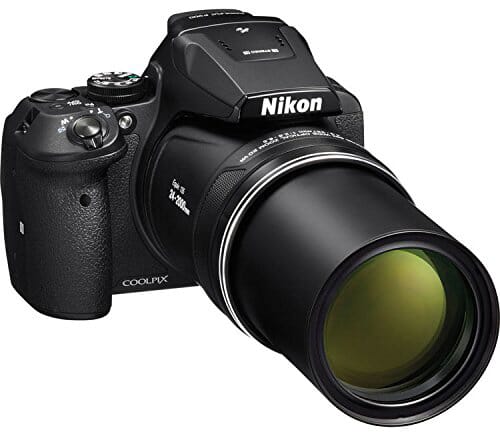 To sum up, our final pick is the Coolpix is the 2015 model, P900.
This camera is offered as a bundled set with 2 memory cards, a wide-angle and telephoto lens.
This camera has a 16 MP sensor, 24-2000mm focal length lens, 83x Optical Zoom and more.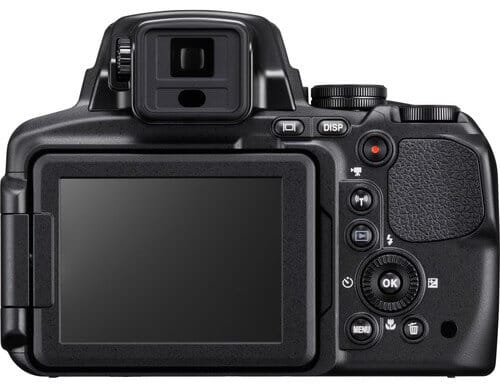 For an older model, it still offers great features useful for every type of photographer.
Including the 1080p video recording (again, no 4k on this one) and built-in WiFi. It gives photographers the ability to shoot in either auto or fully manual mode.
It's a perfect choice for photographers looking for a compact camera that offers quality, ease of use and versatility.
RELATED POST: Best Compact Cameras Under $200
There's Something For Everyone
As you see, there are plenty of Nikon Coolpix cameras available. Whether you're a professional or hobbyist, there's likely a Coolpix that will suit your needs.
Just list the features most important to you (like 4k video, fully automatic mode, etc.,). Then find the model in your price range that ticks the most features off your want list.
After that, let us know which one you chose in the comments below.
Our readers would love to see some of the shots you've taken with your Coolpix to help them choose which is best for them!
Meghan is an artist and writer based out of Boston, MA. With an interest in everything from instant film to experimental videography, her work has been featured internationally in a variety of photographic exhibitions and publications. As a regular contributor, she uses her broad background in fine art and varied professional experiences to inform her articles.
---
As an Amazon Associate we earn from qualifying purchases. Certain content that appears on PhotoWorkout.com comes from Amazon. This content is provided 'as is' and is subject to change or removal at any time.