Many people want a simple camera they can use immediately without any hassle, such as a lightweight, compact point and shoot snapper.
While some models are on the expensive side, this guide specifically shares the best point and shoot cameras under $300 – so you can get started taking beautiful photos on a budget.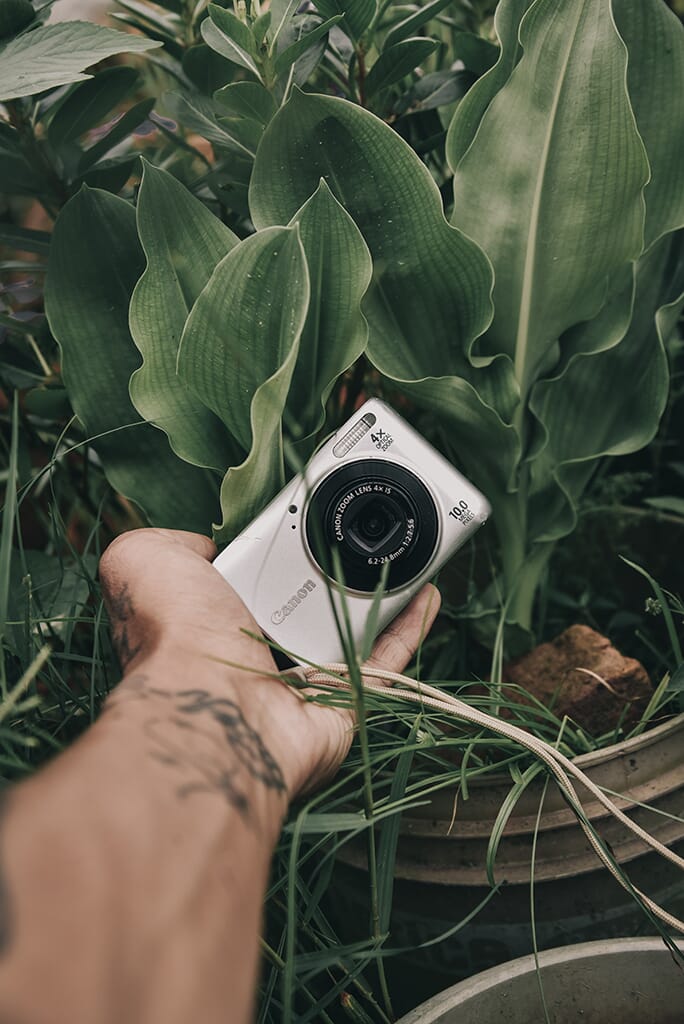 Best Compact Cameras under $300:
When you buy through links on our site, we may earn a commission at no cost to you. We evaluate products independently. Commissions do not affect our evaluations.
1. Canon PowerShot ELPH 190
Our Pick
Great for beginners
The Canon PowerShot ELPH 190 allows you to create high-resolution photos with minimal photography knowledge.
Pros
20 MP sensor
Automatic intelligent shooting mode
Image stabilization
Cons
Some may find the controls limiting
One of the best point and shoot cameras under $300 is the Canon PowerShot ELPH 190. Although this is an older camera, it is still a great option due to its simple design, high-quality sensor, and ease of use.
It has one of the best sensors offered by point and shoot cameras, a 20 MP CCD model that delivers excellent image quality with great detail.
The lens of the ELPH 190 features a 10x optical zoom for an effective focal length of 24-240mm. This means that you can take any kind of photo, from wide-angle images to telephoto detail shots. This camera can also record 720p footage.
If you are new to photography, the Canon PowerShot ELPH 190 even has an intelligent auto mode. This evaluates the current scene and instantly chooses the best camera settings. As a result, you can take quality photos without needing an in-depth understanding of things like aperture and exposure.
2. Kodak PIXPRO FZ43
Budget Pick
Great for travel use
The Kodak PIXPRO FZ43 is a brilliant little camera that allows you to easily create high-resolution images and record HD video.
Pros
16 MP image sensor for high-resolution photos
A good focal length range of 27-108mm
Simple controls and LCD screen
Cons
Requires AA batteries
The Kodak PIXPRO FZ43 is one of the cheapest options on this list. If you want to spend very little but still want to be able to create high-quality photos, it's a great choice.
The PIXPRO FZ43 has a decent 16 MP sensor that is better than some DSLRs! It's aided by the high-quality 27-108mm equivalent lens that has a maximum aperture range of f/3.0-6.6. The impressive focal length range means you can shoot various types of photos, including wide-angle landscapes and some telephoto compositions.
The Kodak PIXPRO FZ43 can also record 720p video. This makes it great for vlogging and travel videos. It fits in the palm of your hand and has a simple rear control panel with a high-quality LCD screen (though it lacks touch functionality).
The FZ43 takes two AA batteries, which may or may not be a problem. The battery life is okay, but it is advisable to take spare batteries with you (just in case!).
3. Panasonic Lumix FZ80
Great for taking the next step
The Panasonic Lumix FZ80 is a great transitional camera that allows beginners to start leaning more advanced photography techniques and controls.
Pros
Can record 4K/30p video
High-quality 20-1200mm lens
Includes image stabilization
Cons
Much larger and bulkier than most point and shoot cameras
If you want something more akin to a DSLR camera, the Panasonic Lumix FZ80 is one of the best point and shoot models under $300. This Lumix camera looks and handles like a DSLR but has a fixed lens and much simpler controls.
It is essentially a bridge camera that could be great for those wanting to develop their photography skills but who aren't quite ready to take the plunge and buy a DSLR or MILC.
The Lumix FZ80 has an 18.1 MP sensor. This is complemented by the incredible focal length of the lens, which has an effective focal length range of 20-1200mm. Combine this with image stabilization and you have a camera that can even be used for low-light bird and wildlife photography.
This point and shoot camera also records 4K/30p video, which is far better than most compact cameras. The FZ80 also has an LCD touchscreen and an electronic viewfinder. And for those hoping to gain more control over their photos, it has a program dial with a fully manual shooting mode.
4. Sony DSC-W800
Great for easy photography
The Sony DSC-W800 has numerous features that make it the ideal point and shoot camera for beginners, including IS and simplified menus.
Pros
High-resolution 20.1 MP sensor
Easy mode for first-time users
5x optical zoom and 10x digital zoom
Cons
It may not have the fastest or most accurate focusing
The Sony DSC-W800 is a fantastic compact camera that is easy to use and easy to carry. It weighs just 0.28 lb/127 g and will fit in the palm of your hand.
It has a relatively impressive 20.1 MP sensor that allows you to take high-quality images with excellent contrast and clarity. It also features a Carl Zeiss lens with a 5x optical zoom and a 10x digital zoom.
To make taking photos handheld easier, the Sony DSC-W800 also has a SteadyShot feature. This is a form of image stabilization and helps reduce camera shake to ensure that you get sharp photos and video.
The menu system and settings are also incredibly easy to use, which is great for beginners. The camera has an "easy" mode that simplifies the menus further and allows you to make quick changes to the settings. We also like that the W800 can be charged via USB and does not require disposable batteries.
5. Sony DSC-W830
Great for auto controls
The Sony DSC-W830 features an impressive optical zoom and an intelligent mode that automatically selects the best image settings.
Pros
8x optical zoom
Top-quality lens
Has face detection technology to create high-quality portraits
Cons
Some may feel the price isn't warranted
The Sony DSC-W830 offers a slight improvement over the W800. This compact camera looks great and it is available in either a black or silver casing.
The lens features an improved 8x optical zoom; this gives you a slightly better reach compared to the W800. It does have the same 20.1 MP sensor, however.
This camera also features several different shooting modes and an intelligent auto mode. The intelligent auto mode analyzes the current scene and picks the best camera settings for you. And there are creative shooting modes for different types of photography such as portraits and landscapes.
The camera has a rear LCD screen and simple controls. Like the W800, it is also incredibly lightweight and compact. If you want a little more control and a better zoom, the Sony DSC-W830 is an excellent choice.
6. Kodak PIXPRO AZ421
Great for portraits and animals
The Kodak PIXPRO AZ421 has super-telephoto capabilities and various detection modes that let you take sharp photos of people and animals.
Pros
Great focal length range of 24-1008mm
Face, cat, and dog detection for improved portrait photos
Also has image stabilization to improve focusing
Cons
Only has a 16 MP sensor
Kodak has a great range of budget point and shoot cameras, and one of the best options under $300 is the Kodak PIXPRO AZ421. This compact camera has a traditional DSLR shape and features a large grip so that you can hold it comfortably.
One of its most impressive features is the lens, which boasts an amazing 42x optical zoom and is great for photographing distant subjects. The 42x zoom equates to a focal length range of 24-1008mm. This means that you have wide-angle capabilities at 24mm and super-telephoto capabilities at 1008mm.
The AZ421 has a 16.1 MP sensor and can record HD video. It also has some interesting focusing features including face, cat, and dog detection as well as blink and smile detection. These help when taking photos of people and animals.
We also like the range of automatic features and shooting modes. For example, the AZ421 has a mode designed to create seamless panoramas. There is also a mode that reduces facial imperfections in portraits.
7. Minolta MN35Z
Great for slow-motion video
The Minolta MN35Z has a high-quality 20 MP sensor and can also record 1080p video at 60 FPS.
Pros
Has built-in optical image stabilization
Stylish design with three different color choices
35x optical zoom
Cons
Does not have a touchscreen
The Minolta MN35Z is one of the best budget point and shoot cameras thanks to its excellent sensor and video-recording capabilities.
This camera has a retro design and looks like older DSLR. There's a large grip, a protruding lens barrel, and a pop-up flash. The MN35Z also has a 3-inch LCD screen and a simple set of controls. You can use a range of automatic modes, and the top dial allows you to shoot in Manual mode, Aperture Priority mode, and Shutter Priority mode.
The MN35Z has a 20 MP image sensor. It also has built-in optical image stabilization, which helps keep images sharp when using slow shutter speeds. We like that it can record 1080p video at 60 FPS; this gives you greater flexibility when recording and means you can record slow-motion footage, too.
The camera also has a built-in Wi-Fi connection, and you can download photos directly to your smartphone using the free Minolta ProShot app. The Minolta MN35Z is even available in three colors: black, purple, and red.
8. Fujifilm FinePix XP140
Great for photography adventures
The Fujifilm FinePix XP140 is durable, waterproof, and great for active use (including video recording).
Pros
Waterproof, shockproof, and dustproof
Can record 4K/15p vieo
Has Bluetooth connectivity
Cons
Doesn't have the best image resolution
The Fujifilm FinePix XP140 could be on the list of the best point and shoot cameras under $500, but it is just barely above $300 and therefore makes this list. It's an excellent waterproof camera that has a robust design and is meant for active use.
The stylish body is waterproof (to 82 ft/25 m), shockproof, freezeproof, and dustproof. This means you can easily use it in adverse weather conditions and when going on outdoor adventures.
It also has some great photography and video features. For example, it can record 4K footage at 15 FPS and 1080p footage at 30 FPS. It also has an ISO range of 100-12,800, which means it performs well in low-light situations.
The resolution may not be the best, but you can still take quality photos with ease and record footage of your adventures.
9. Ricoh WG-60
Great for cold climates
The Ricoh WG-60 has a durable body that is shockproof and freeze proof. It also has a special underwater mode to help improve underwater image quality.
At the time of publishing, this camera was available under $300.
Pros
Robust design
Has a 16 MP sensor with a high dynamic range
Includes 25 shooting modes for simple use
Cons
May not have the best focusing system
Like the FinePix, the Ricoh WG-60 is meant for active use. It is an incredibly robust camera and is waterproof up to 14 m/45 ft. The casing is also extremely durable and can withstand some bumps and knocks.
The Ricoh WG-60 has a 16 MP sensor with a high dynamic range. This means you can take high-resolution photos with excellent detail even in difficult lighting situations.
The Ricoh WG-60 also boasts an underwater mode. This uses an optimized white balance so that the colors look more natural and vibrant. It also has 25 different shooting modes to make photography easy for beginners.
The WG-60 is crushproof up to 220.5 lb/100 kg and freezeproof to temperatures of -10 degrees Celsius. Therefore, it's a great point and shoot camera if you regularly travel to cold climate regions or you enjoy extreme sports.
10. Kodak PIXPRO AZ252
Great for automatic use
The Kodak PIXPRO AZ252 is a versatile point and shoot camera that has a decent 16 MP sensor and a 25x zoom lens.
Pros
25x optical zoom (24-600mm)
Built-in image stabilization
Can record 720p video at 24 FPS
Cons
Only takes cards up to 32 GB
Uses AA batteries
If you don't need such a long lens, the Kodak PIXPRO AZ252 is a great alternative to the AZ421. While the AZ421 has a 42x optical zoom, the Kodak PIXPRO AZ252 has a reduced 25x optical zoom. This equates to a focal length of 24-600mm.
The focal length is still respectable and allows you to capture many different types of photos. The image sensor is 16 MP, and as a result, you can expect beautifully sharp images. This camera is also capable of recording 720p video at 24FPS, and we appreciate the simple, one-touch recording button.
The Kodak PIXPRO AZ252 also makes photography easier: It has built-in image stabilization to reduce camera shake, and it has a range of automatic program modes.
In terms of power and storage, this camera requires two AA batteries and has a standard SDHC card slot with a maximum capacity of 32 GB.
Pick a Budget Point and Shoot Camera!
We hope you found this guide to the best point and shoot cameras under $300 useful. As you can see, there are some fantastic budget cameras available in 2023.
All of our picks are easy to operate and do not require mastery over lenses and settings. But which camera is the best option for you?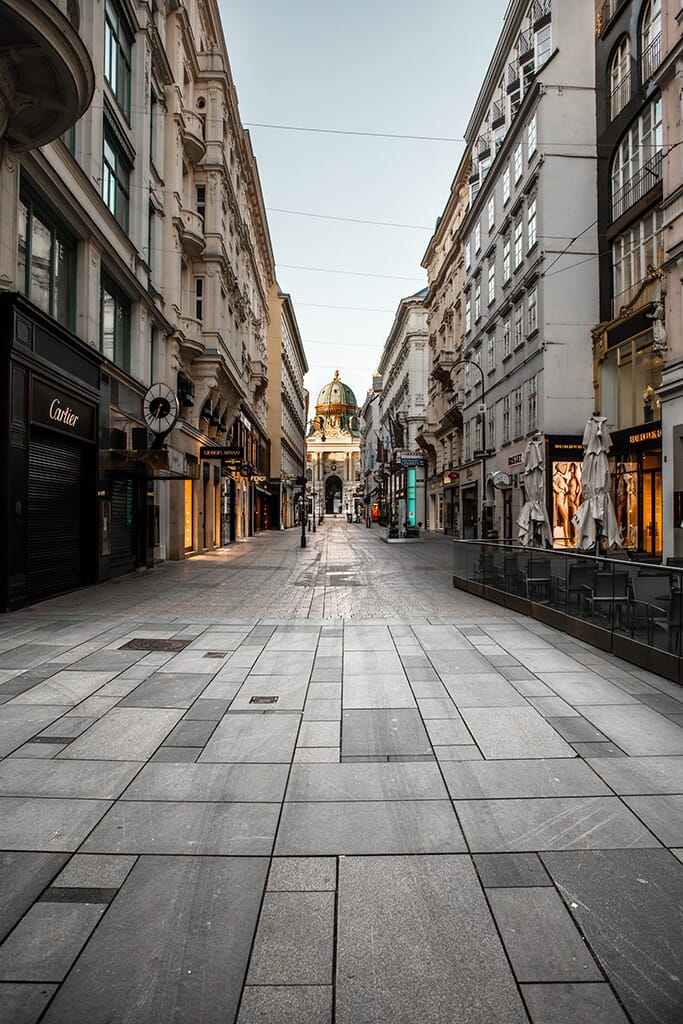 If you want a traditional point and shoot camera with a simple rectangular design, options like the Canon PowerShot ELPH 190, the Kodak PIXPRO FZ43, and the Sony DSC-W830 are great options.
Alternatively, if you want a camera that looks and feels more like a traditional DSLR but without the complexity, check out cameras like the Panasonic Lumix FZ80, the Kodak PIXPRO AZ421, and the Minolta MN35Z.
Finally, if you want a robust point and shoot camera that can be used in various extreme conditions, you'll love the Fujifilm FinePix XP140 and the Ricoh WG-60; they're both durable, waterproof options.
---
Disclosure/Disclaimer: As an Amazon Associate, we earn from qualifying purchases. Certain content was provided "as is" from Amazon and is subject to change or removal at any time. Product prices and availability: Amazon prices are updated daily or are accurate as of the date/time indicated and are subject to change. Any price and availability information displayed on Amazon.com at the time of purchase will apply to the purchase of this product.