Are you looking for the best mirrorless camera under 600–one that's perfect for your needs?
Don't worry.
Because in this article, I'm going to show you the absolute best mirrorless cameras you can get for 600 and below.
So that by the time you've finished, you'll know which mirrorless camera is right for you.
Sound good?
Let's get started.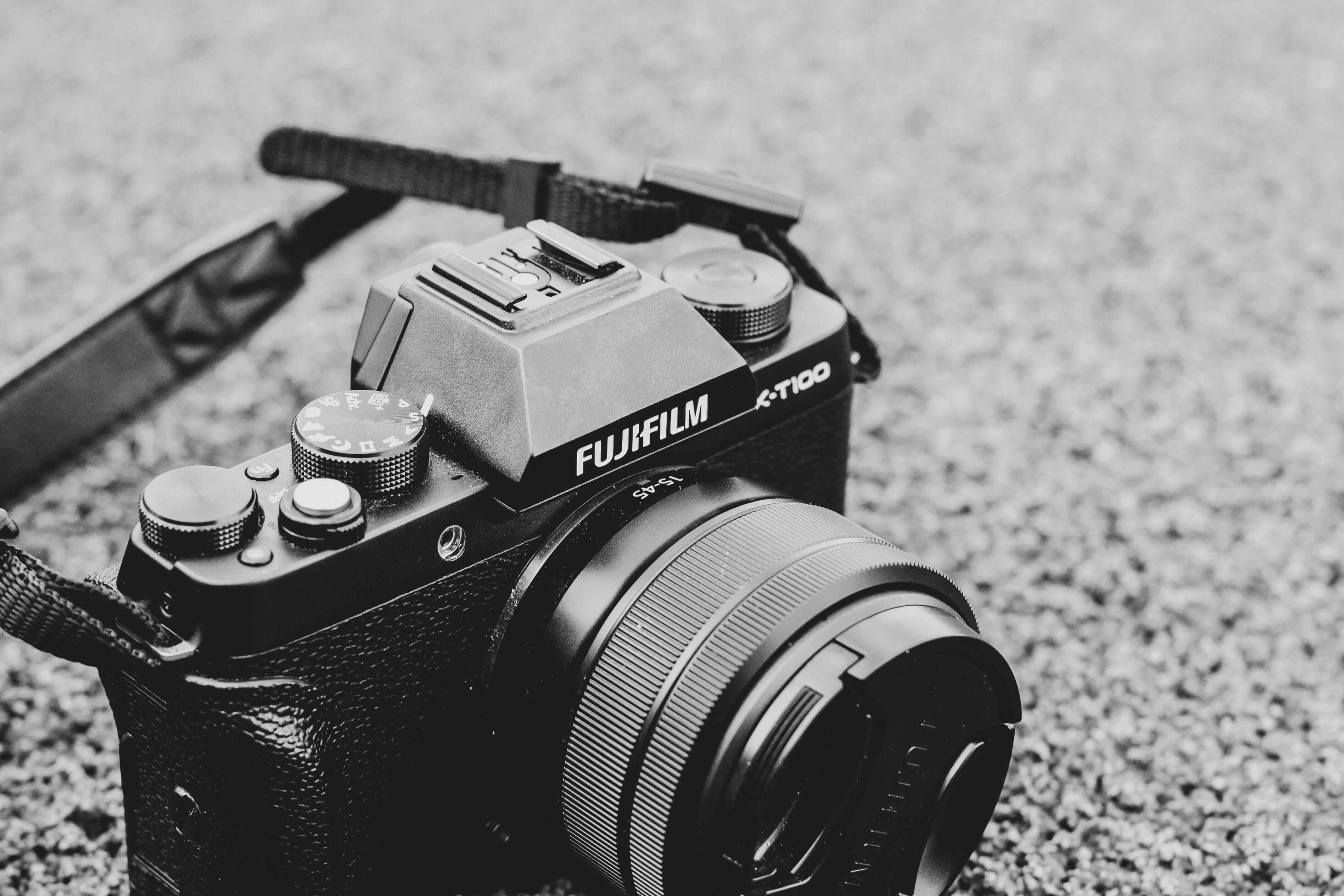 When you buy through links on our site, we may earn a commission at no cost to you. We evaluate products independently. Commissions do not affect our evaluations.
Picking the Best Mirrorless Camera Under 600: Factors to Consider
When selecting the perfect mirrorless camera under 600 for your needs, there are a few basic factors that you're going to want to think about.
And in this section, I'll go through these factors and why they matter, starting with:
Build and Handling
There's no point in getting a camera if you feel uncomfortable using it.
In other words, you want your new mirrorless body to feel good in your hands and around your neck–so that you have no problem carrying it for hours on end.
You also want a mirrorless body with decent construction–and, if possible, weather sealing. This will prevent the camera from breaking as soon as you drop it (which will almost certainly happen eventually!). And it'll keep your camera working even after it gets hit by a sudden rainstorm.
If you're someone who travels often, or if you frequently go on long treks, you're going to need the most compact mirrorless camera possible.
Because if you're spending days lugging your equipment around in the field, a little bit of space and reduced weight can be a lifesaver.
Fortunately, mirrorless cameras do tend to be fairly compact–especially compared to DSLRs. But some mirrorless options are more travel-ready than others, and some of them approach DSLR size, so that's something to watch out for.
Viewfinder
These days, one of the biggest problems with mirrorless camera bodies is the viewfinder.
First of all, many entry-level mirrorless cameras don't have a viewfinder. All they have to work with is an LCD, which is often difficult to manage in bright light or when tracking fast-moving subjects.
So I recommend getting a mirrorless camera with a viewfinder, if possible.
But when looking at mirrorless cameras that do include viewfinders, you want to be careful. Cheaper viewfinders (and older viewfinders) can have lag issues, plus the low resolution can be disconcerting (especially for those used to optical viewfinders in DSLRs).
Try to pick a viewfinder with a high resolution and relatively new technology, so that you're able to use it with ease.
Image Quality
It's impossible to choose the best mirrorless camera under $600 without considering image quality.
Here, I'm talking about a few areas, including:
JPEG sharpness.
Overall resolution.
And high ISO performance.
I recommend shooting in RAW, so JPEG sharpness may not be all that important, but for the folks who do capture JPEGs this is a big deal.
As for overall resolution, you want a camera that offers at least 16 megapixels, though 20 and above is better, especially if you plan to produce large prints.
For high ISO performance, there's no standard; instead, you want the camera with the best high ISO performance you can find. The higher you can take the ISO without producing unreasonable amounts of noise, the better your pictures will turn out in low light situations.
So unless you shoot exclusively in bright light or in a studio, this is a biggie.
Autofocus and Speed
The best mirrorless cameras have the ability to lock onto moving subjects and track them over time, even when they move erratically.
And while you won't find any top-of-the-line bodies for under $600, know that you can get some decent autofocus capabilities.
Note that autofocus speed isn't important for photographers who shoot unmoving subjects, such as still lifes and landscapes. So if you fit into either of the latter categories, then skip this section entirely.
But if autofocus speed is important to you, then you're going to want to look for a mirrorless camera under 600 with a high number of autofocus points.
Note that phase-detection autofocus tends to be far faster than contrast-detection autofocus, so don't be fooled by a large number of contrast-detect AF points!
Video
If you want to shoot video with your mirrorless camera, then you're going to want to grab a body that offers the highest video resolutions and frame rates as possible.
At the very least, you should grab a mirrorless camera with HD (1080p) capabilities at 60p.
And if your camera goes up to 4K, even better.
Now, without further ado, let's take a look at the best mirrorless cameras for under 600, starting with:
Fujifilm keeps churning out high-quality APS-C cameras, and while the X-T100 is hardly its highest-end offering, it features some pretty impressive specs at a great price point.
First, the sensor is one of the best entry-level APS-C options on the market, packing 24.2 megapixels and some impressive low-light capabilities. This should be appreciated by pretty much anyone, because it's rare to find a photographer who doesn't shoot frequently in low light (and strong high-ISO performance combined with a 24-megapixel sensor makes for a pretty formidable combination).
Related Post: Fujifilm X-T100 Review
One of my favorite things about the Fujfilm X-T100 is the viewfinder, which is often hard to find on cameras around this price point. And while its 2.360M dots might not be on par with some of the higher-end options on the market, it's a bonus that Fujifilm included an EVF at all.
Where the Fujifilm X-T100 disappoints is regarding its speed. While not exactly low on autofocus points (the camera includes 91), the AF struggles to deal adequately with moving subjects, making it a poor option for those seeking to shoot birds, wildlife, or sports.
Plus, the 6 frames-per-second continuous shooting speed is on the lower end, especially when compared to some of Fujifilm's other cameras.
So for those of you requiring blazing fast autofocus speeds, look to options other than the Fujifilm X-T100.
But if you're in the market for a well-made mirrorless body with a viewfinder and an excellent sensor, the X-T100 is one of your best bets.
The best mirrorless camera you can buy under $600
This is a perfect all-rounder camera for general photography usage. This is a technically sound camera.
In recent months, the Canon M-system cameras have been shunted aside to make room for Canon's full-frame EOS R lineup.
But that doesn't mean that the M-system cameras are worthless, as the EOS M50 proves.
Now, the Canon EOS M50 is hardly a standout in any one area. But taken together, all the EOS M50 features make for one deeply impressive option–especially for photographers who have already invested in Canon lens lineups.
What does the Canon EOS M50 include?
A nice APS-C, 24.1 MP sensor, one offering solid high-ISO capabilities. This is perfect for photographers who like to handhold in low light, or who like to handhold, period (because higher ISOs are often the difference between a sharp shot and a blurry one).
The EOS M50 also features a very smooth AF system, with 143 points and packing Canon's Dual Pixel AF. While the M50 may not be able to rival its EOS R and EOS RP siblings, the AF system punches above its weight, performing well with both still and moving subjects.
One of the great things about the EOS M50 is its size; it's small enough to slip into a backpack, a pocket, or a purse. Yet Canon still managed to tack an EVF onto the top of the camera body, a feature that many DSLR-turned-mirrorless photographers just can't live without.
Oh, and if you already own Canon DSLR lenses, you can still use them on your EOS M50 with the purchase of a special adapter.
Cool, right?
Here's the bottom line:
This little camera packs a lot of power, especially with such a low price tag. And if you're already a Canon shooter, then purchasing the M50 is a no brainer.
Perfect for Canon shooters shifting to mirrorless
This Canon mirrorless camera is small enough for any travel photographer's needs. Add to that the fact you can use any of Canon's DSLR lenses with an adapter, you've got a winner for Canon DSLR users.
Related Post: Canon EOS M50 vs M100
The Olympus OM-D E-M10 Mark II is the first Micro Four Thirds camera on this list, featuring a 16 MP sensor that's smaller than its APS-C peers. In practical terms, this means that the OM-D E-M10 II struggles slightly more than cameras like the Fujifilm X-T100 at higher ISOs–though noise performance is hardly bad, and certainly not a dealbreaker. It also means that you'll struggle to print at very large sizes, because 16 MP keeps image resolution down to too-small files.
Note that the Micro Four Thirds sensor does have a major benefit: It allows Olympus to shave weight off the body, making for a more travel-ready camera.
And here's some additional good news: Pretty much everything else about the OM-D E-M10 II will impress photographers looking for a nice entry-level mirrorless option. The autofocus, while not lightning-fast when tracking subjects, is generally snappy.
And the OM-D E-M10 II does offer an electronic viewfinder–one that's decently high-resolution, given the price point (it offers a 2.36 million dot display).
Oh, and I didn't even mention the best part of the E-M10 II:
In-body image stabilization (also known as IBIS).
The camera offers 5-axis image stabilization, so that you can shoot handheld at low shutter speeds without sacrificing sharpness.
Which, for every photographer out there, is a much-wanted benefit.
A compact Micro-Four Thirds option
This camera has incredible image stabilization capabilities thanks to in-body technology. The size and weight of the camera make it perfect for travel.
The Sony Alpha a6000 came out way back in 2014, but it's managed to stay relevant after six years of technological advancement–a truly impressive feat.
At the time of its release, the a6000 excelled in terms of its autofocus capabilities, and it still performs well in that area, a half-decade later. The 179 phase-detect AF points allow the a6000 to focus with speed, and Sony's face-tracking algorithms will easily enhance any fast-paced.
As for image quality:
The a6000 is one of Sony's ultra-popular consumer models, packing just over 24 megapixels into an APS-C sensor. And while high ISO performance feels slightly dated, the a6000 certainly keeps noise levels competitive with entry-level cameras at the same price point.
Where the a6000 really shows its age is in terms of the electronic viewfinder. I could never see myself using a mirrorless camera without an EVF, but the a6000 viewfinder just barely manages to produce usable results; the 1.44 million dot OLED just doesn't look good, no matter how you try to spin it.
On the other hand, for those who don't care so much about an EVF, or are sufficiently satisfied with the other features, the a6000 is a great camera to check out.
A high-performance model at a low-cost
Despite its age, this camera is still running alongside its modern competitors. A perfect budget option with high-specs.
The Panasonic Lumix GX85 (also known as the GX80) has a lot going for it in terms of size, autofocus, and image stabilization, even if it does struggle with image quality at high ISOs, as well as a subpar electronic viewfinder.
Let's take a look a closer look at some of these features.
First, the autofocus on the GX85 is impressive, offering speedy focusing, even with its meager 49 AF points. When coupled with the GX85's 8 frames-per-second continuous shooting, you'll be able to get stunning action photos, consistently.
And if you're the type of photographer who does frequent handholding, then you'll appreciate the light GX85 body, as well as the 5-axis image stabilization (which is carefully designed to work with image-stabilized lenses).
A bonus is the GX85's video specs: Panasonic cameras are known for their video capabilities, and the GX85 doesn't disappoint. The camera offers 4K video at 30p; this pairs well with the in-body image stabilization, something that videographers–as well as still photographers–will appreciate.
The most frustrating aspect of the GX85 is its sensor; with just 16 megapixels, it's on the lower end of the resolution spectrum. And the Micro Four Thirds sensor size makes for poor image quality at high ISOs, losing out even to the fairly unimpressive OM-D E-M10 II (discussed above).
Plus, the electronic viewfinder could use some work. While the viewfinder's resolution comes in at nearly 3 million dots, the display itself is very clearly dated–certainly not up to today's standards.
Ultimately, the GX85 is a decent choice, especially if you prize in-body image stabilization or autofocus speeds. But the EVF is something to watch out for, as is the high-ISO noise.
Designed with video in mind
This is a Micro Four-Thirds camera, making it smaller than most cameras on the market. The camera is capable of recording in 4K at 30p which is ideal for most video needs.
The Best Mirrorless Camera Under $600: Conclusion
Now that you've finished this article, you should be familiar with the best mirrorless cameras under 600.
And, hopefully, you know the best mirrorless camera under 600 for your needs.
Every option listed above is a good one; all are capable of producing gorgeous, professional-quality photos.
You just have to select the option that most closely fits your goals!
What's the best mirrorless camera under 600?
The camera that's best for you at under 600 depends on your needs. All of the cameras on this list are powerful, and are extremely capable of capturing professional-quality images. However, they each have their own strengths and weaknesses. If you're looking for a still camera that's all-around good, with a decent electronic viewfinder and a very nice sensor for low-light shooting, I recommend the Fujifilm X-T100. It's not the fastest camera out there, but it's one of the best at this price point. Another option is the Canon EOS M50, which doesn't have the same low-light capabilities as the Fujifilm X-T100, but still packs a good sensor and performs better when it comes to AF. Plus, you can use it with Canon's DSLR lens lineup as long as you grab the requisite adapter. Finally, if you're looking to shoot a lot of video, the Panasonic Lumix GX85 is the way to go. The GX85 offers 4K/30p video capabilities, as well as in-body image stabilization for smooth footage. And, bonus: It's extra-small, which makes it great for walkaround and travel stills on the side.
What's the best mirrorless camera under 600 with a viewfinder?
While it's often hard to find cameras with good viewfinders (or viewfinders at all) at the 600 dollar price point, I'd recommend checking out the Fujifilm X-T100. The electronic viewfinder offers a decent 2.360M-dot resolution, which should satisfy most shooters coming to mirrorless for the first time (plus, you'll struggle to find anything better in this price range). The Olympus OM-D E-M10 Mark II is another option, offering the same viewfinder resolution specs as the Fujifilm X-T100 (2.4 million dots). But if viewfinder quality is important to you, I'd suggest staying away from the Sony a6000, which came out quite a few years back and is dated in terms of its viewfinder technology.
Should I get a mirrorless camera or a DSLR for under 600?
Overall, DSLRs do tend to be a bit cheaper than their mirrorless counterparts, so you can potentially get more bang for your buck with a sub-600 DSLR. But mirrorless cameras, even mirrorless cameras in the 600 dollar price range, include some features that most DSLRs can't match, such as the live previews via the electronic viewfinder, and in-body image stabilization for sharp shots at slow shutter speeds. Mirrorless cameras also come a lot more compact than their DSLR counterparts, though there are some travel-ready DSLR choices such as the Canon SL2. Personally, I'd go with a mirrorless body for under 600, but it really depends on your needs.
Which mirrorless camera brand is best for budget cameras: Fujifilm, Canon, Sony, Panasonic, or Olympus?
All five of these brands: Fujifilm, Canon, Sony, Panasonic, and Olympus, offer high-quality cameras, all of which are capable of capturing professional-quality images. No one brand is necessarily better than the others; it just depends what you're trying to do with your mirrorless camera. For instance, Panasonic and Olympus use smaller micro four-thirds sensors, which means that they tend to be slightly more compact but also offer lower image quality at higher ISOs. These cameras also offer in-body image stabilization, which is great for shooting handheld in low light, or shooting smooth video footage. Fujifilm is a master of APS-C camera production and features impressive high-ISO image quality, while Canon has a huge lineup of DSLR lenses that you can adapt to your new Canon mirrorless body. Finally, Sony offers excellent autofocus and good image quality, especially for the price.
Can you use Canon DSLR lenses on Canon mirrorless bodies?
You can use Canon DSLR lenses on Canon mirrorless bodies, but only with an M or an RF adapter. The M adapter is required if you plan to mount DSLR lenses onto a Canon M body (such as the Canon M50), while the RF adapter is for those who are mounting DSLR lenses onto a Canon RF body, such as the Canon EOS RP.
What is the highest-megapixel mirrorless camera under 600?
For under 600, the highest megapixel count you're going to get is around 24MP. This is certainly enough resolution for cropping and large prints, and is offered by the Fujifilm X-T100, the Canon EOS M50, and the Sony Alpha a6000.
What's the best mirrorless camera under 600 for video?
If you're looking to shoot video with a mirrorless camera under 600, I'd recommend the Panasonic Lumix GX85. While the camera has some drawbacks (namely, an unimpressive electronic viewfinder and difficulty shooting at high ISOs), it makes up for it with its 4K video capabilities and in-body image stabilization; this combination is a videographers dream, and Panasonic pulls out all the stops to make it happen on a sub-600 mirrorless body. If 4K shooting isn't important to you, you should also check out the Olympus OM-D E-M10 Mark II. While this camera is often prized for its travel-readiness (it's ultra-compact), you'd do well to pay attention to its 5-axis in-body image stabilization, which promises excellent results in its 1080p videos.
---
Disclosure/Disclaimer: As an Amazon Associate, we earn from qualifying purchases. Certain content was provided "as is" from Amazon and is subject to change or removal at any time.