Looking for the best Nikon full-frame DSLR?
Your search ends here.
Because we've carefully considered Nikon's entire full frame DSLR lineup. And we've found the absolute best of the best.
So without further ado, here are Nikon's best full-frame DSLRs:
Preview
Preview
Preview
Preview
1. Nikon D5: The Best Nikon Full Frame DSLR for Still Photography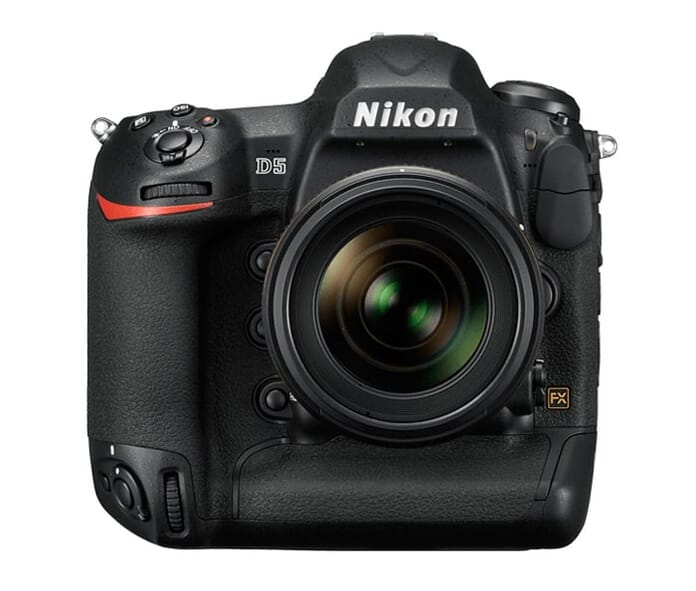 The Nikon D5 is the best full frame DSLR Nikon has to offer (for still photography). And it truly is an incredible piece of kit.
First of all, let's talk about build quality:
The Nikon D5 is a solid camera, weighing a little over three pounds. This makes sense.
Why?
Because the Nikon D5 is built like a tank. It's the sort of camera you want to take with you everywhere–whether you're headed to Antarctica or to the rain forests of the Amazon.
This camera is designed to take some knocks, and still be able to churn out images. Plus, it's weather sealed! The Nikon D5 can take on a heavy downpour or a dusty environment without any problems.
Next, let's cover image quality:
The D5 is powered by a 20.8-megapixel sensor. While this is nowhere near the resolution offered by several Nikon or Canon alternatives, 20.8 megapixels is more than enough to create stunning prints.
Moving on, the D5 offers an impressive number of autofocus points: 153. And out of these 153 points, 99 are cross type. This makes for a fantastic autofocus experience.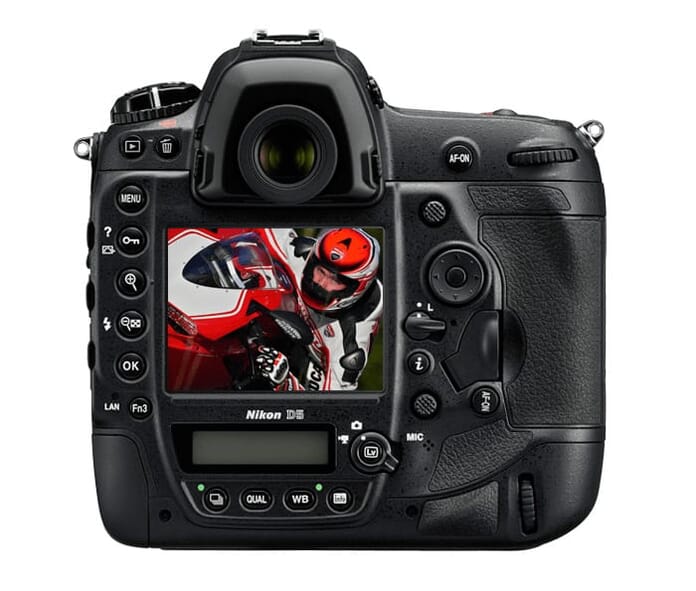 Now, the D5 is a camera that has been designed for fast action and sports. The camera is capable of shooting at 12 fps, for a maximum of 200 RAW frames (before the buffer overruns). This is perfect for any high-speed shooting scenario.
When it comes to video, the D5 is a solid performer. The D5 can shoot 4K at 30 fps.
However, there are some videography drawbacks. First, the D5 offers no digital image stabilization when shooting videos. And second, any D5 video setup will be heavy, and therefore difficult to stabilize.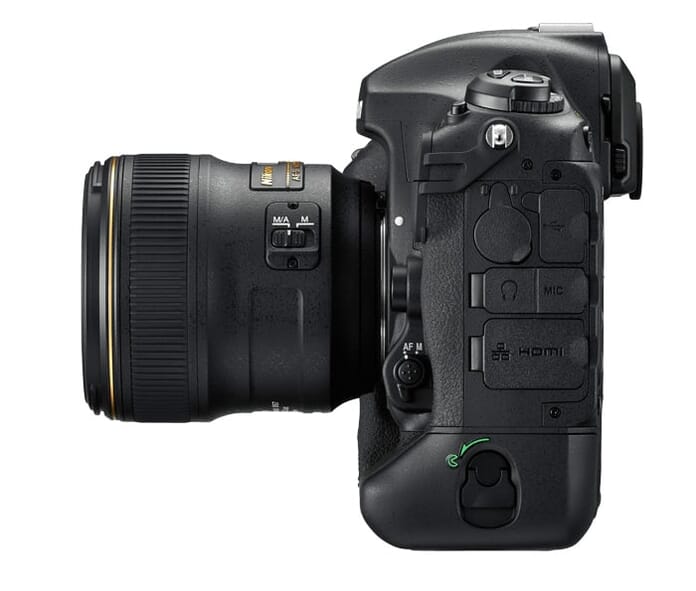 That's why you'll need an external stabilization rig to shoot video. Or you can use a stabilized lens.
All in all, the Nikon D5 is a fantastic camera–the best full frame option Nikon has to offer.
Nikon D5
Best Nikon full frame camera for still photography
Amazing build quality
20.8-megapixel files
12 fps for fast action photography
2. Nikon D850: Most Versatile Nikon Full Frame DSLR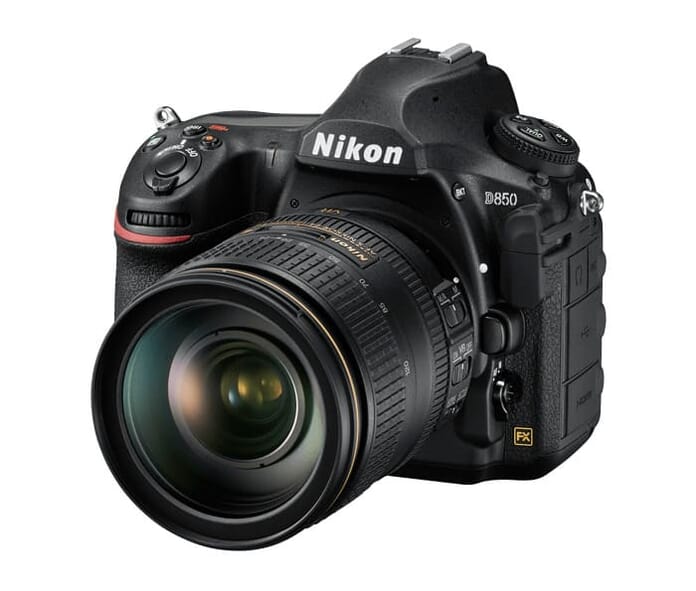 The Nikon D850 is the best Nikon full frame DSLR in terms of versatility. Like the Nikon D5, it's an impressive piece of kit–one that will satisfy even the most demanding of professional photographers.
What makes the Nikon D850 so special?
First, build quality is very good (though not in the same league as the D5). The Nikon D850 can withstand some tougher environments. Plus, it comes with weather sealing.
Second, the camera includes a 45.7 megapixel sensor–which is more than enough megapixels for anything. And the fantastic sensor architecture promises better low light performance compared to previous camera systems.
Related Article: Best Real Estate Lenses for Full Frame DSLRS
It's worth noting that the Nikon D850 does not have an optical low-pass filter. This increases the ability of the sensor to reproduce a higher amount of detail, but at an increased risk of moiré (a type of banding).
The D850 inherits the same AF system as the flagship D5. And in real-life situations, the D850 performs admirably–at least when the subject is stationary. It's only when the subject starts moving that the D850 lags behind.
Interestingly, this autofocus performance is significantly poorer than the D5–probably due to the increased resolution the D850 has to deal with.
The continuous shooting speed of the D850 is 7 fps, making the D850 a perfect combination of functionality, speed, stills, and video capabilities.
Yes, it can't match the D5 when it comes to build-quality. And it can't match the D5 when it comes to continuous shooting speed. But it is versatile enough to be useful in every photography genre.
Related Article: Best Cameras for Product Photography
I'll say it up front:
The D850 isn't the best DSLR for videography. But it's good enough for most Nikon shooters to feel happy.
For instance, it shoots 4K at 30 fps. Full HD shooting is possible with a maximum frame rate of 120 fps.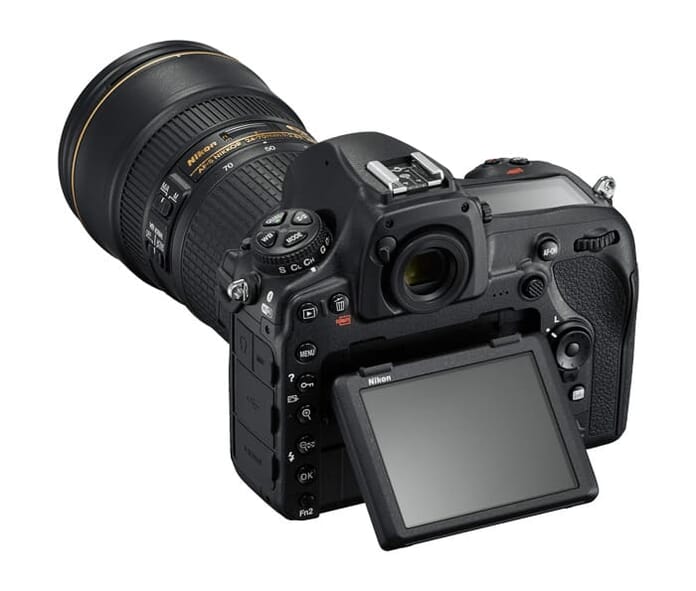 And the D850 has plenty of features that are aimed at shooting great videos–which an avid videographer will love.
For instance, the D850 allows you to record uncompressed video files to an external recorder via the HDMI output. You also get focus peaking for precise manual focusing, zebra stripes, and a stereo mic input.
The Nikon D850 is a superb all-around DSLR. It's versatile enough to be used in any situation.
And it won't let you down.
Nikon D850
Impressively versatile camera
45.7-megapixel sensor
Good build quality
7 fps continuous shooting
3. Nikon D750: Best Nikon Full Frame DSLR on a Budget
The Nikon D750 is the third and final entry in this list.
And while the D5 is best for still photography and the D850 is the most versatile performer, the D750 wins the spot as the best entry-level full frame Nikon.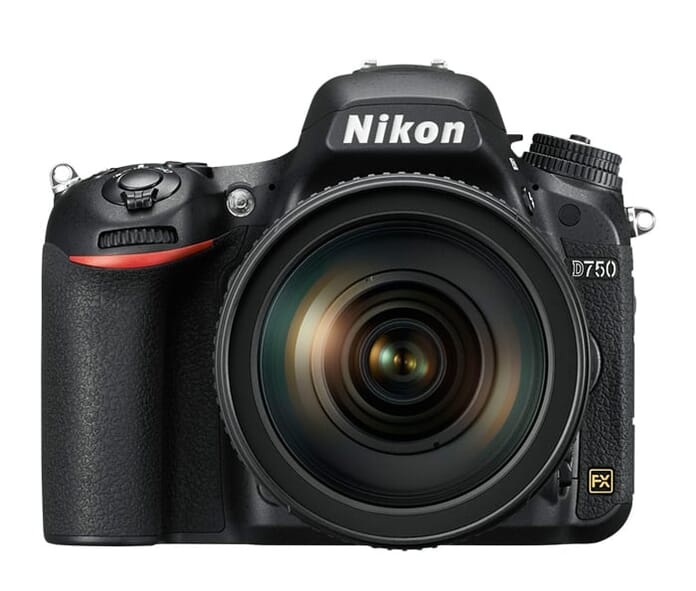 The D750 is lighter in comparison to other full-frame systems. But the camera is sturdy and extremely strong.
Regarding image quality:
The D750 is built around a 24.3-megapixel CMOS sensor. Which is more resolution than the D5 (and certainly enough for high-quality printing).
Now, the Nikon D750 uses the same AF system that's found in the D810 and the D800. But this is an improved version.
The D750 uses a 51-point AF system–though the points are clustered toward the center of the frame. This clustering is great for portrait photography, macro photography, and sports photography. However, subject tracking at the periphery of the frame will be problematic.
Related Article: Best Cameras for Nature Photography
The continuous shooting speed of the D750 is a reasonable 6.5 fps. Unfortunately, this is a bit slow for some sports, action, and bird photography. But it is enough to handle most other photographic genres.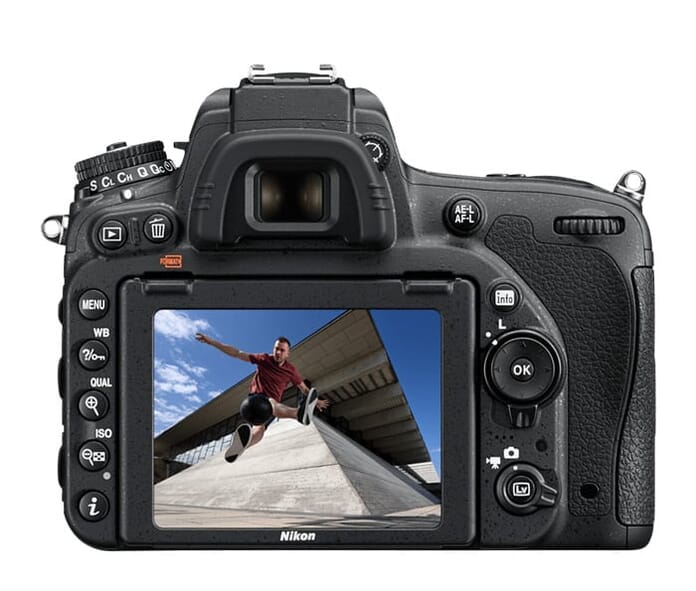 The D750 has some impressive videography specs. For instance, it's capable of shooting full HD at a maximum frame rate of 60 fps.
Unfortunately, there's no focus peaking feature on this camera–though you do get zebra highlights. And the new tilting 3.2" LCD screen allows you to capture footage from difficult angles.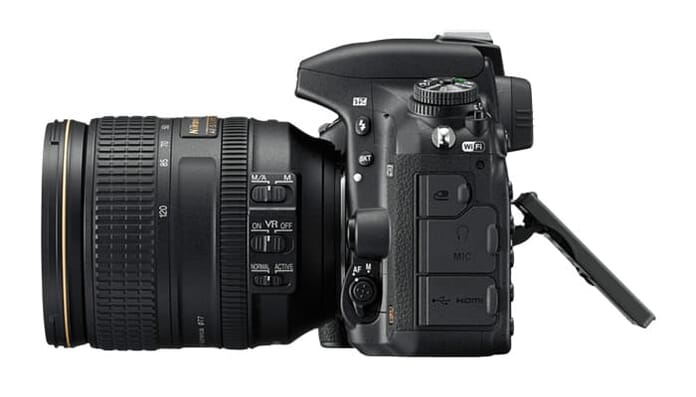 Ultimately, the D750 truly is a great camera–at a significantly lower price point.
Nikon D750
Great budget full-frame DSLR option
24.3-megapixel sensor
51 point AF system
6.5 fps continuous shooting
Preview
Preview
Preview
Preview
Related DSLR Content on PhotoWorkout:
---
As an Amazon Associate we earn from qualifying purchases. Certain content that appears on PhotoWorkout.com comes from Amazon. This content is provided 'as is' and is subject to change or removal at any time.