Boston isn't necessarily known for being a particularly beautiful city, but hidden in this metropolis is a wealth of engaging places that are sure to satisfy photographers. If you're seeking out the best Boston photo spots, you'll no doubt end up surprised and delighted while capturing the Massachusetts capital with a camera.
Architecture and cityscapes are some of the best things to photograph in Boston. The combination of historic structures and flashy new building designs make it a fun destination for urban photography. People wandering the streets, charming shop fronts, delicious foods, and blooming gardens are all subjects that can be discovered via a short walk through the city center.
I visited Boston in January and found the frosty winter season to be a serene time for exploring the city, but it seems that Boston has a lovely appearance at any time of the year. If you're looking for the best spots for photography in Boston, here are my top 10 suggestions!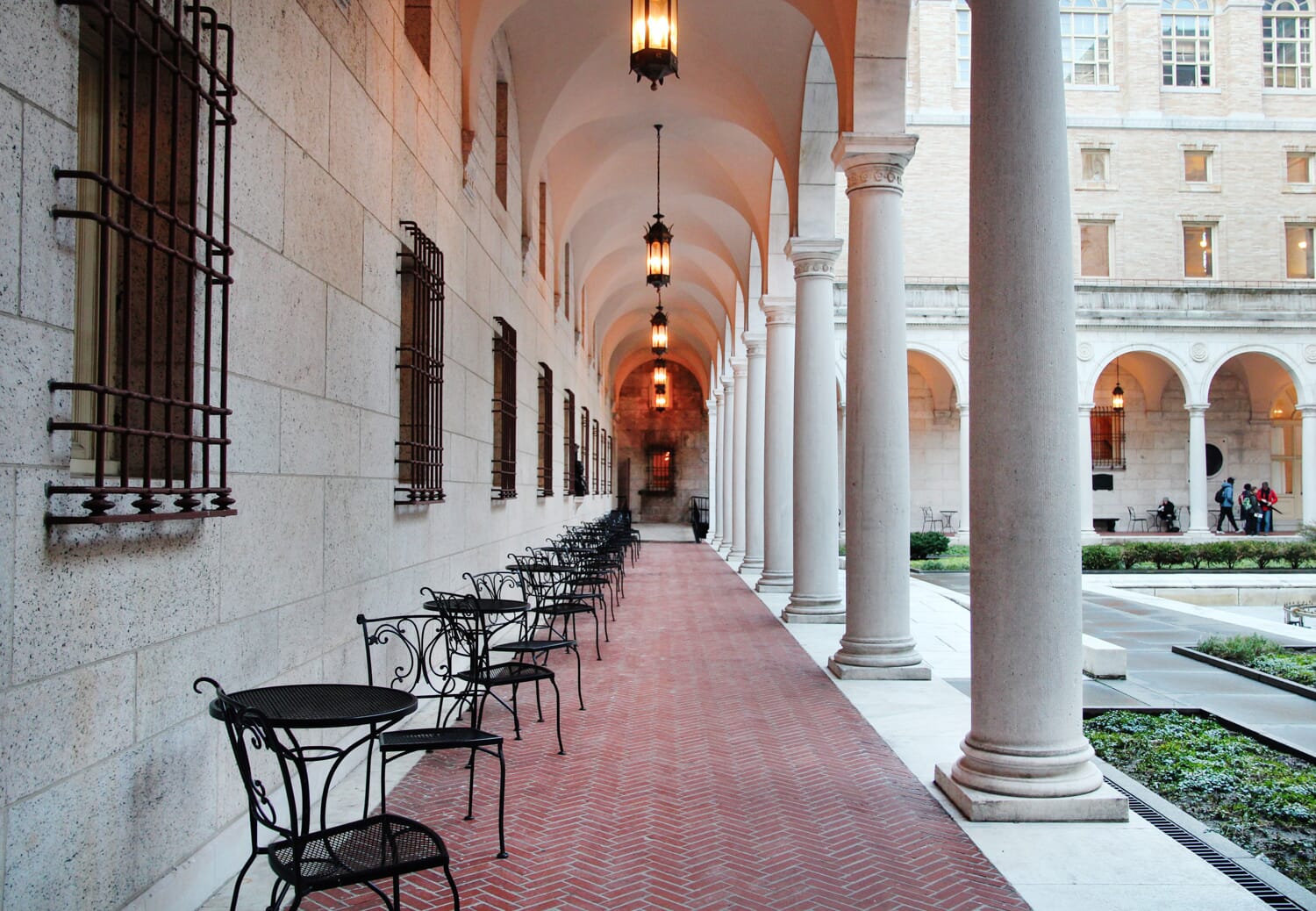 Boston Photography Tips:
Visit the most popular tourist spots, such as the Freedom Trail and Beacon Hill, early in the morning before the crowds arrive. These destinations can get insanely busy throughout the day during peak season, so be sure to arrive prior to everyone else to capture your shots.
A zoom lens and a wide angle lens may be the most useful photography tools for exploring Boston as there will be plenty of chances to grab a combination of close up details and broader establishing shots. Have both options on hand at all times.
You'll find that many of the locations are within walking distance of each other. This means you'll be on your feet all day so wear comfortable walking shoes, and also wear layers as you'll likely be transitioning between indoors and outdoors frequently throughout the day.
Best Spots for Photography in Boston:
1. Beacon Hill

Beacon Hill could easily be described as one of the prettiest neighborhoods in the world. The most popular photography spot is the quaint laneway known as Acorn Street.
This narrow cobblestone alley features old-fashioned lamp posts, red brick houses, and windows lined with black shutters and overflowing flower boxes. It's completely and utterly adorable.
Over on leafy Chestnut Street, the grand row houses are an obvious display of the area's historic affluence. Beacon Street features the Massachusetts State House, which is another example of Beacon Hill's distinguished architecture.
You'll no doubt see some social media photographers around Beacon Hill as this is definitely one of the most Instagrammable places in Boston. Be sure to explore this area in the early morning if you want to photograph it without the tourists.
2. Boston Common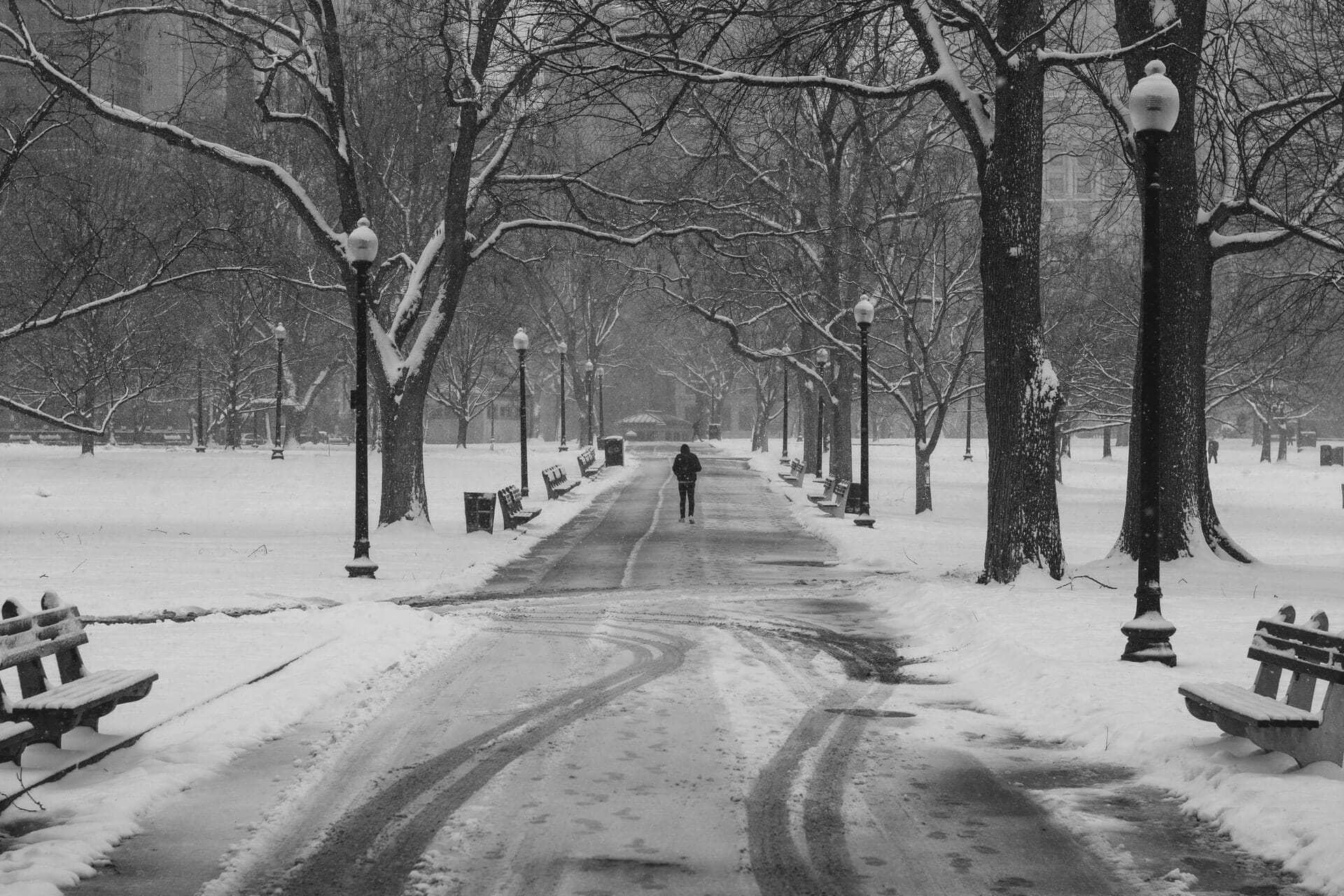 Boston Common is similar to Central Park in that it's a popular city haven for both locals and tourists to unwind. Photographers will enjoy the long tree alleys, reflective ponds, tiny bridges, and grassy spaces that contrast with the tall buildings that surround the park.
Boston Common changes its appearance throughout the seasons. I found it to be a spectacular subject for winter photography during a snowstorm on my January visit. In fall, the colours of the leaves turn to yellows, oranges, and reds, and in spring there are flowers blooming throughout the garden beds. In summer, you'll find that everything turns a lush green with the added bonus of having the swan boats dotting the lake in the public garden.
3. Quincy Market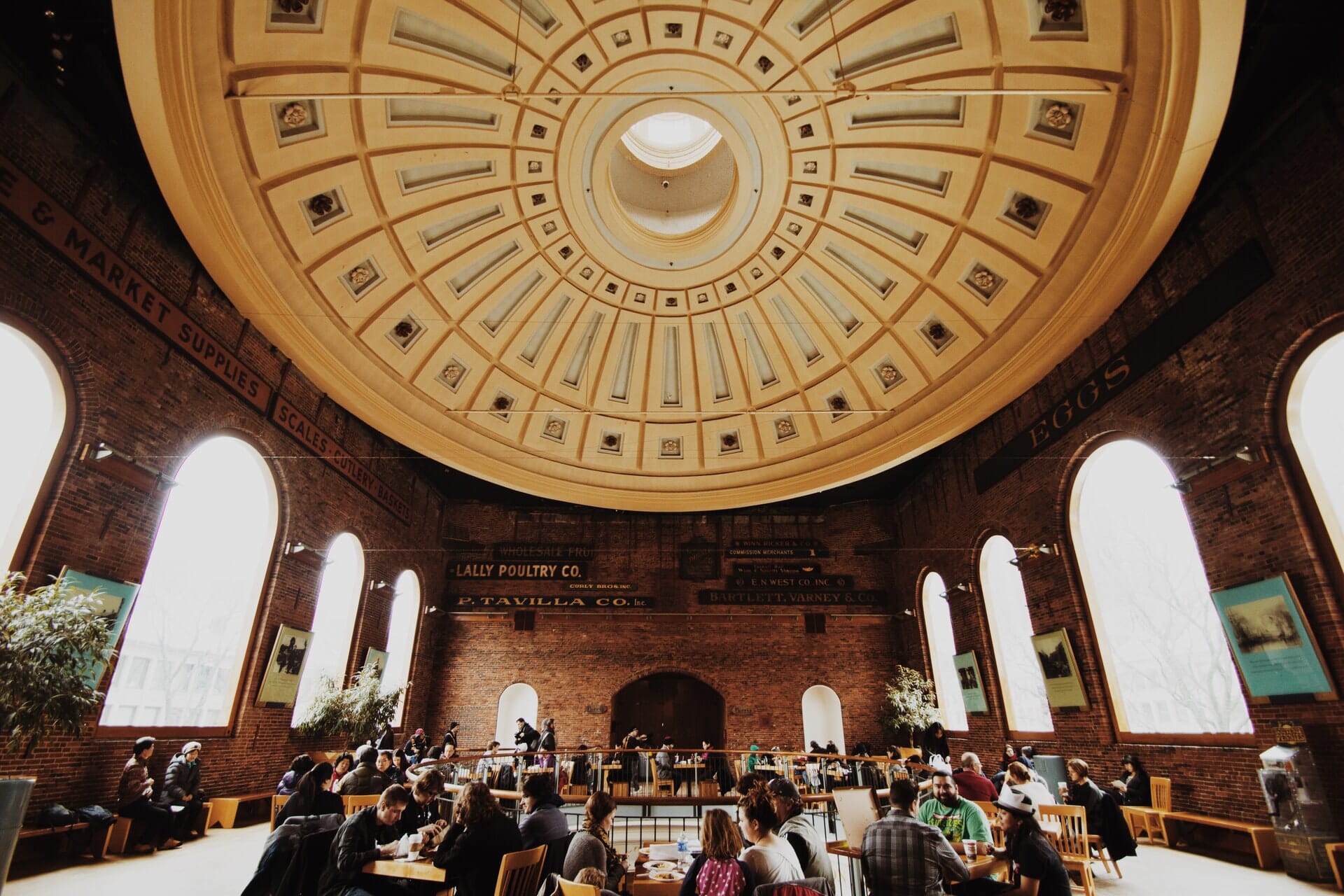 Local delicacies make great photo subjects inside Boston's Quincy Market. A baker presenting a slice of Boston Cream Pie in a glass display or a bowl of clam chowder served steaming hot are just some of the food options that you'll be able to snap (and eat!) here.
The best architectural feature of the marketplace is the atrium in the center of the building. Take an extreme wide angle lens to capture the interior of the hall with patrons enjoying their food and drinks under the old-fashioned signage and gorgeous domed ceiling.
4. Boston Public Library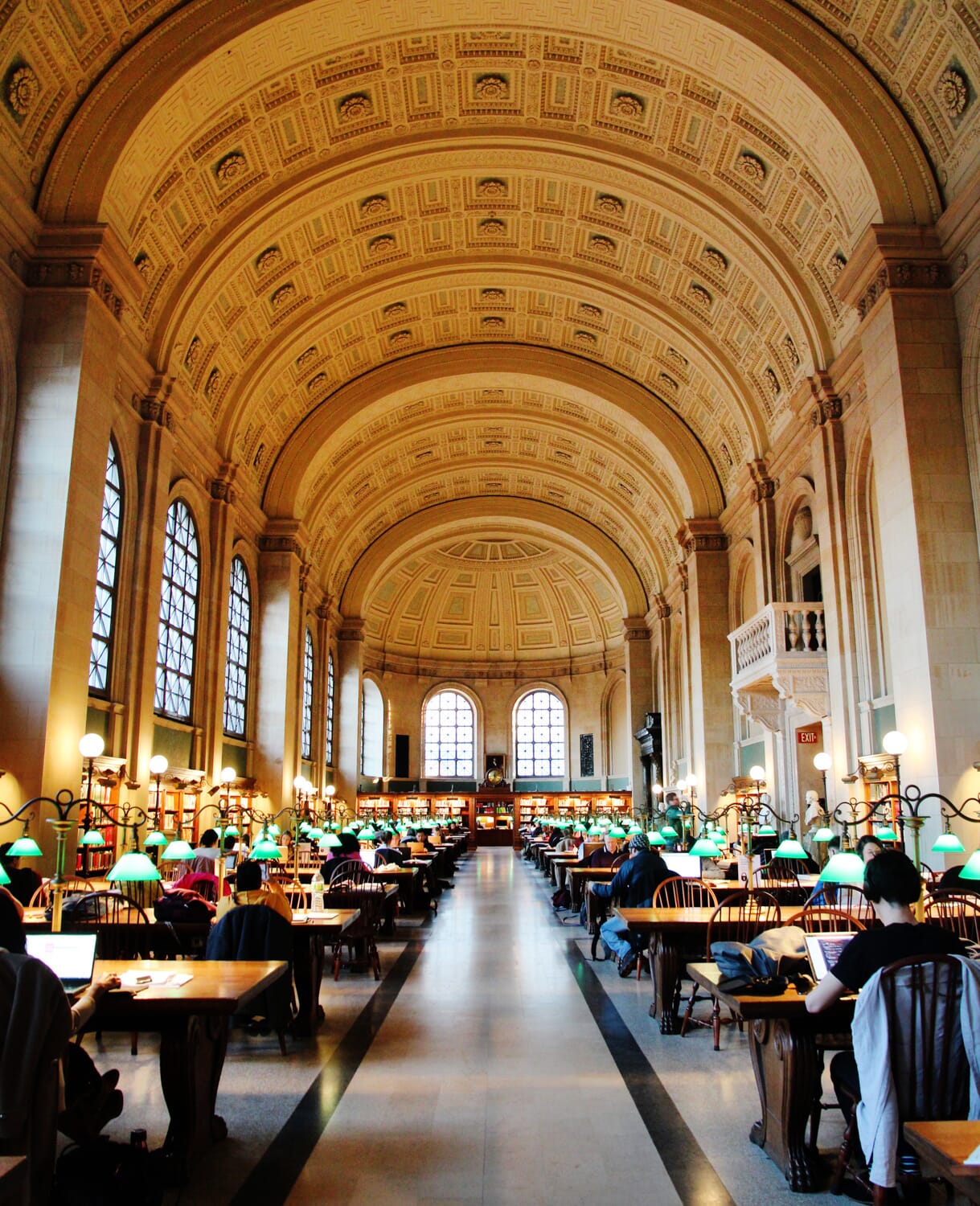 Boston Public Library is truly one of the most stunning libraries I've seen. The grand, high-arched ceiling of its reading room feels almost too grandiose to focus in.
Curiously, there are plenty of users who are so preoccupied with their studies that they don't seem to appreciate the wondrous layout of the room.
When taking photos in this space, try to be respectfully quiet and quick and avoid noisy camera clicks if possible.
The courtyard of the Boston Public Library is another excellent photo spot at this location. Columns line the perimeter and a fountain statue sits proudly in the middle of this enclosed area. There are multiple angles to capture great shots so take your time here to get creative with photography.
5. Downtown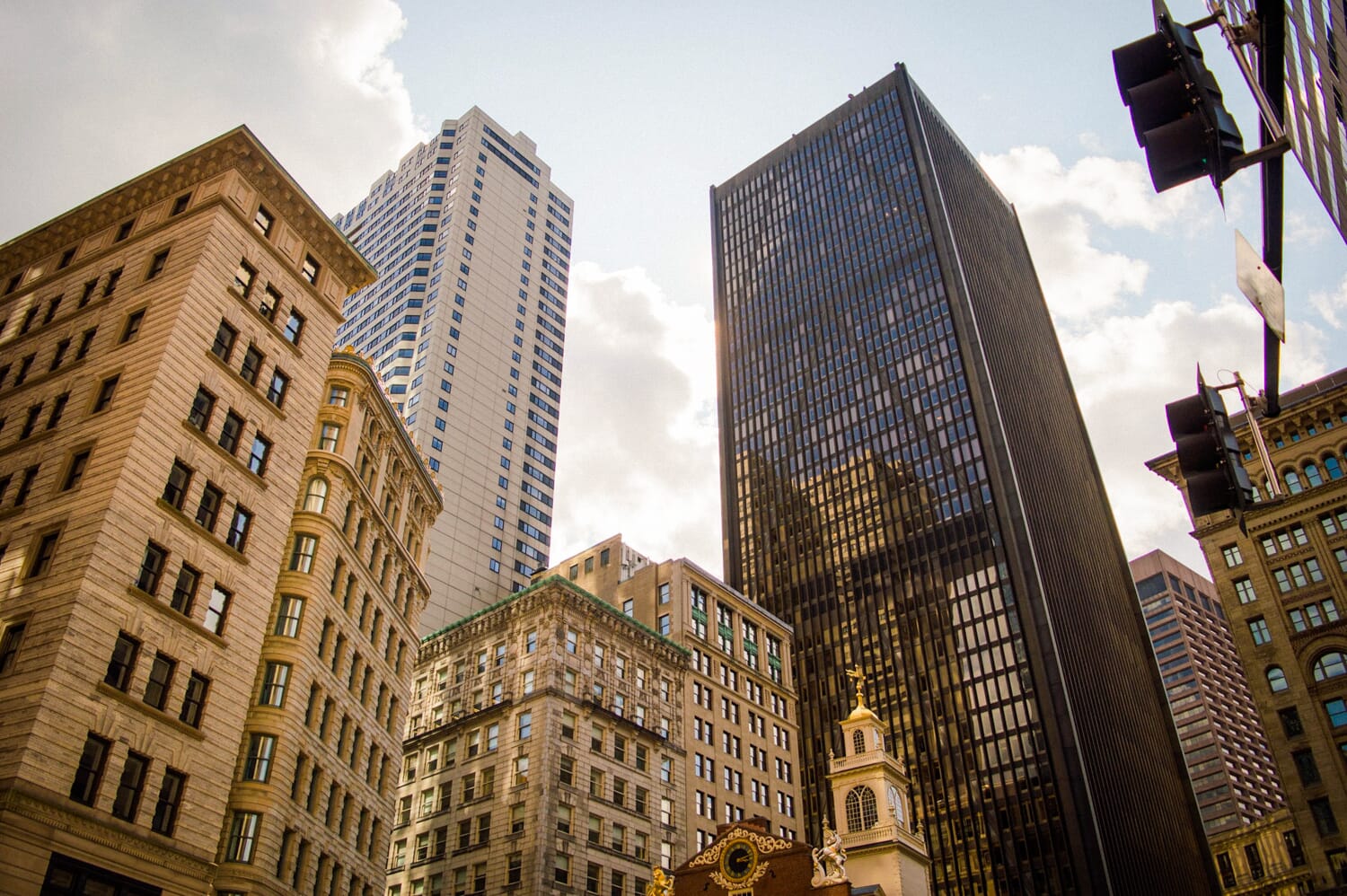 Downtown Boston is a great place to practice your cityscape photography. The Freedom Trail is one of the top local tourist attractions so you can wander along this route for some great photo ops that feature city history.
The Old State House is a common photography spot as the antique brick building is almost comically dwarfed by the towering modern skyscrapers surrounding it. Take a wide angle lens and look upwards towards the sky for some perspective shots.
6. North End

North End, which sits just north of Downtown, is known for its Italian immigrant history. The charismatic streets are lined with Italian restaurants, pizzerias, bars, and barber shops, all of which make attractive subjects in photos.
Capture the details in the shop fronts. Vintage store signage, reflections of people walking by in glass windows, or old friends chatting over coffee outside a restaurant are just some of the moments that can be captured in Boston's North End.
7. Lookout Rooftop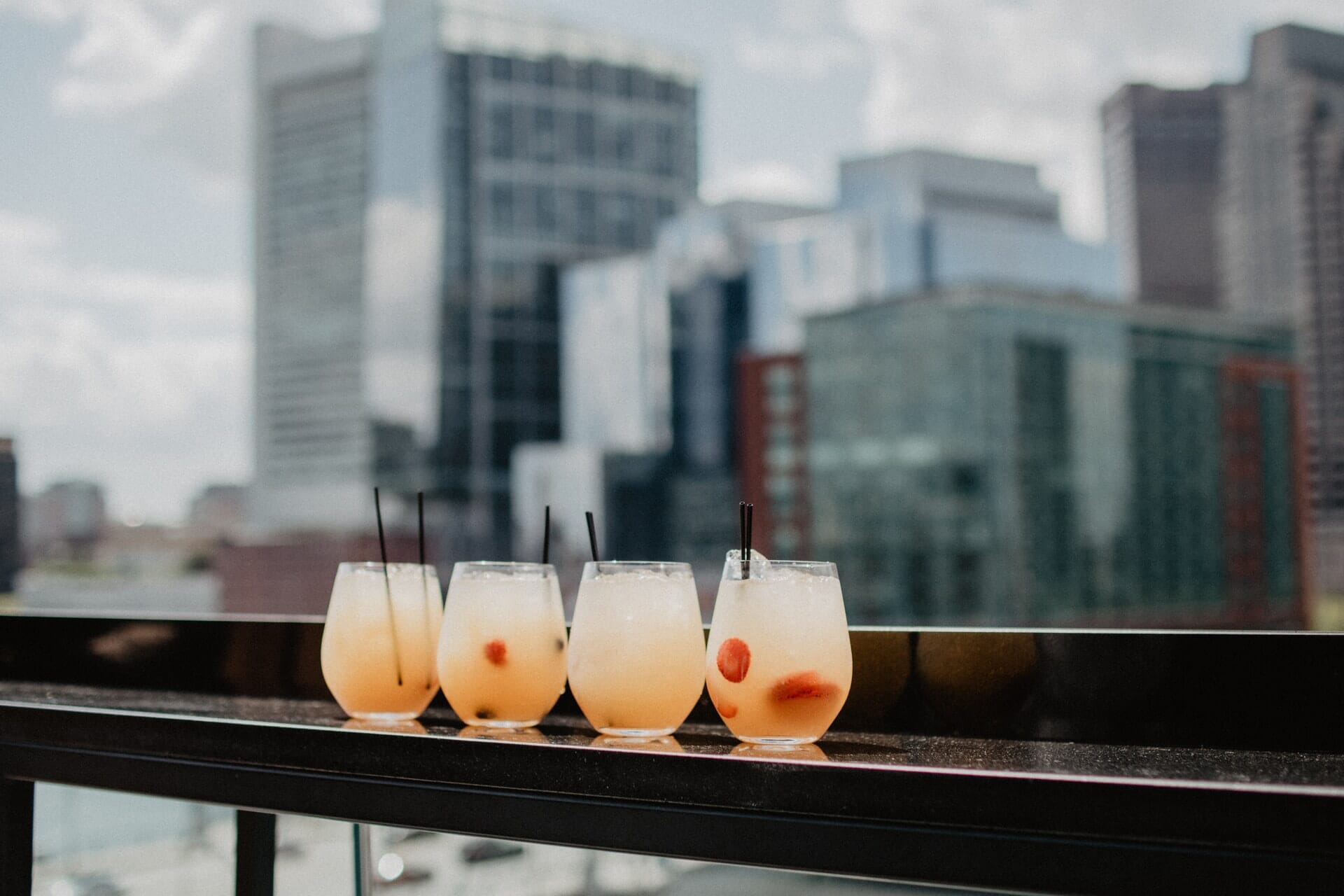 Elevated views of the Boston skyline and harbor can be found at Lookout Rooftop. This upmarket cocktail bar has a vista of downtown and is a good option for some subtle smartphone photography.
If you're hoping to visit at sunset or early evening, you may find that the space is packed with people–head up during the day once the bar opens at 11AM, or mid-afternoon to beat the arrival of the after work crowd for a more relaxing experience.
Related Post: 8 Rooftop Photoshoot Ideas
8. Fenway Park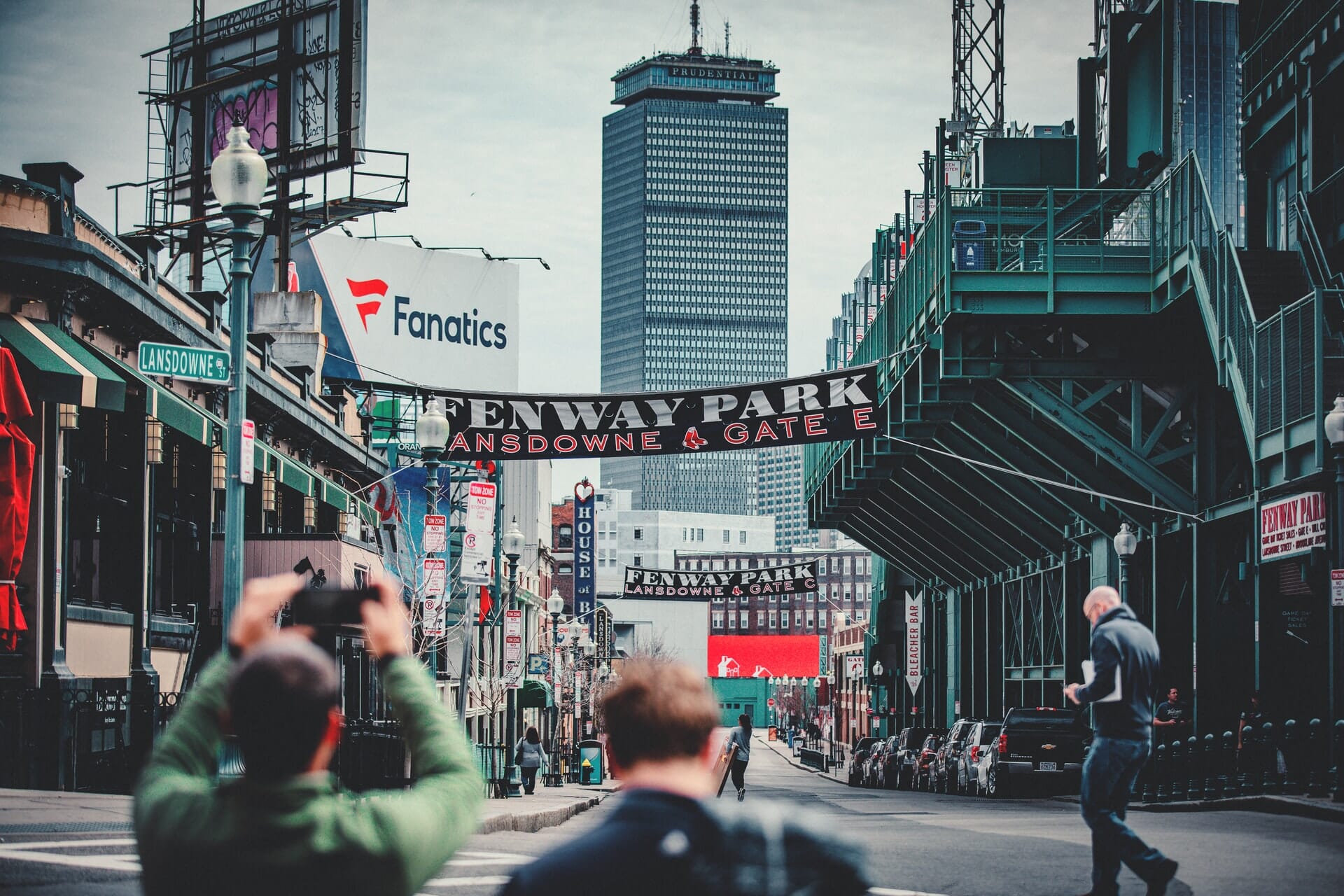 Fenway Park is a perfect location for those who dabble in sports photography. On the inside the famous baseball venue can be shot from the upper stands for a wide angle view of the entire stadium, which looks especially good with the seats full of fans and players in formation on the field.
If you visit outside of game time, It's also possible to use Fenway Park for urban and architectural photography. The prominent sign with the phrase 'Home of the Boston Red Sox', the endless rows of empty chairs inside the stadium, or the exterior with its green steel beams and red brickwork are all excellent photography options.
9. Harvard University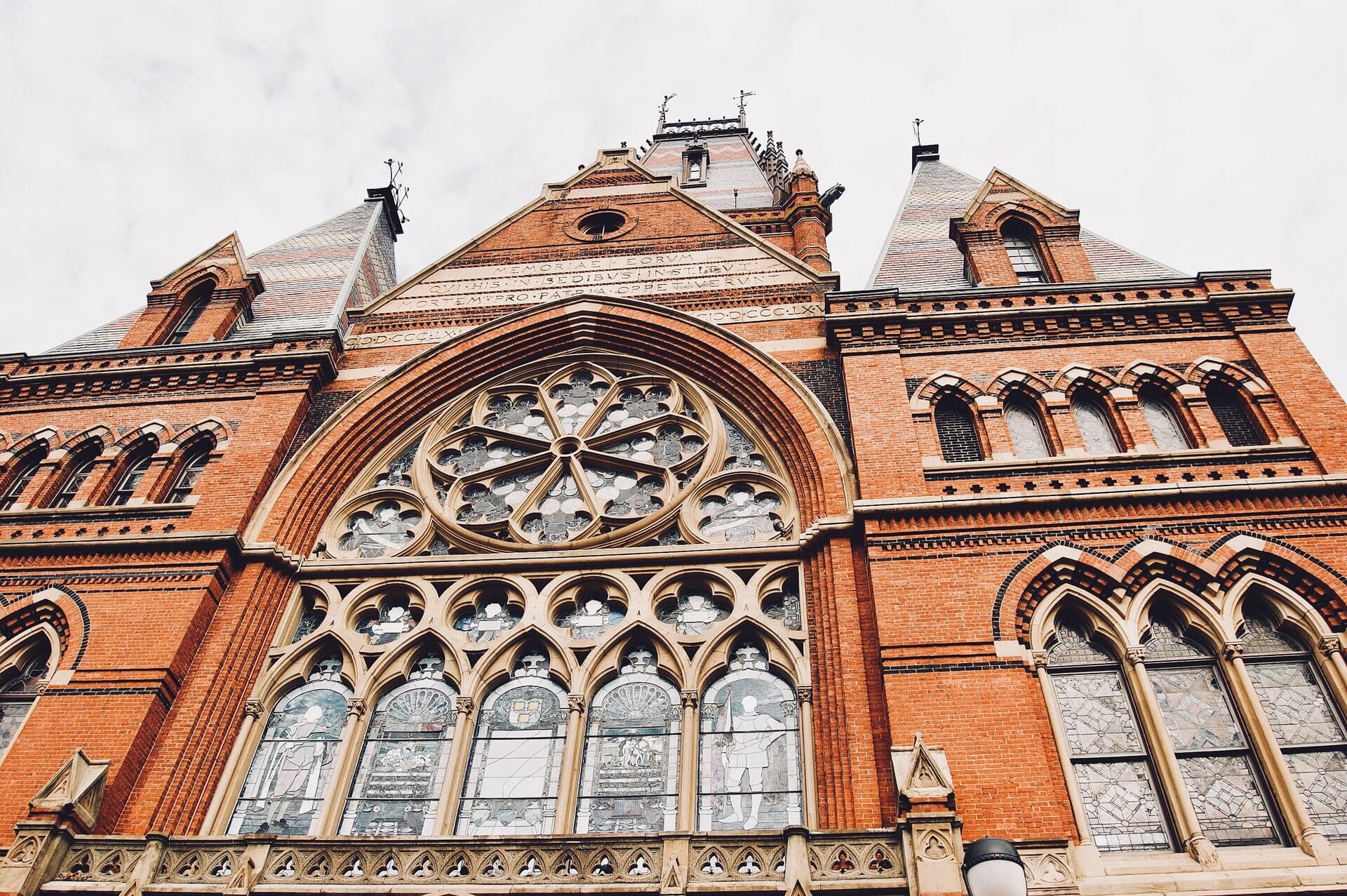 The prestigious Harvard University in Cambridge offers some interesting photography opportunities around its exterior. For your initial shots of the school, the iconic John Harvard statue and Harvard Yard are a good place to start.
A short walk around the grounds is all it takes to pass some important and historic buildings. My favourites were the Memorial Hall, built in the intricate High Victorian Gothic architectural style during the 1870s, and the cylindrical Harvard Lampoon college newspaper headquarters which opened in 1909 and features a brightly painted front entrance.
10. MIT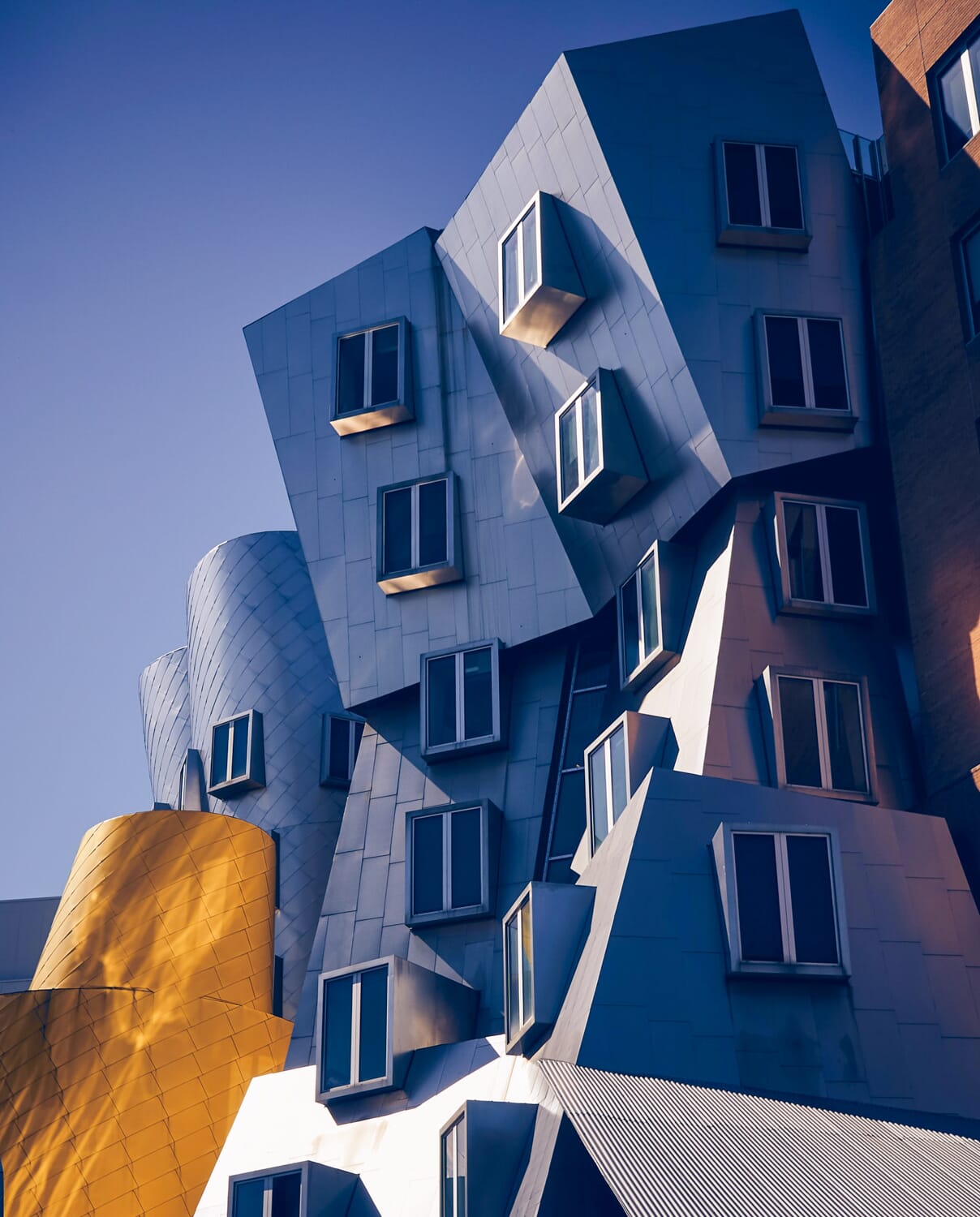 Where Harvard excels in historic buildings, the Massachusetts Institute of Technology (MIT) tops the game in modern design. Completed in 2004 and designed by famed architect Frank Gehry, the Ray and Maria Stata Center is one of MIT's most compelling drawcards for visiting photographers.
The angles of its boxy walls along with its metal and brick facade makes the building a unique photography subject. Due to the reflective surfaces, avoid bright sunny days when attending this contemporary Boston photo spot.