San Diego is the 8th most populous city in the USA and the second-most populous city in California (behind Los Angeles). Often known as the birthplace of California, San Diego has a long history and was first settled in the 1500s. Today, it is a thriving city and even forms one of the largest transborder metropolitan areas when combined with its neighbor, Tijuana.
In this article, we look at the best places to take pictures in San Diego. We share our favorite locations in the city, as well as places in the wider San Diego County that are great for a photography day trip.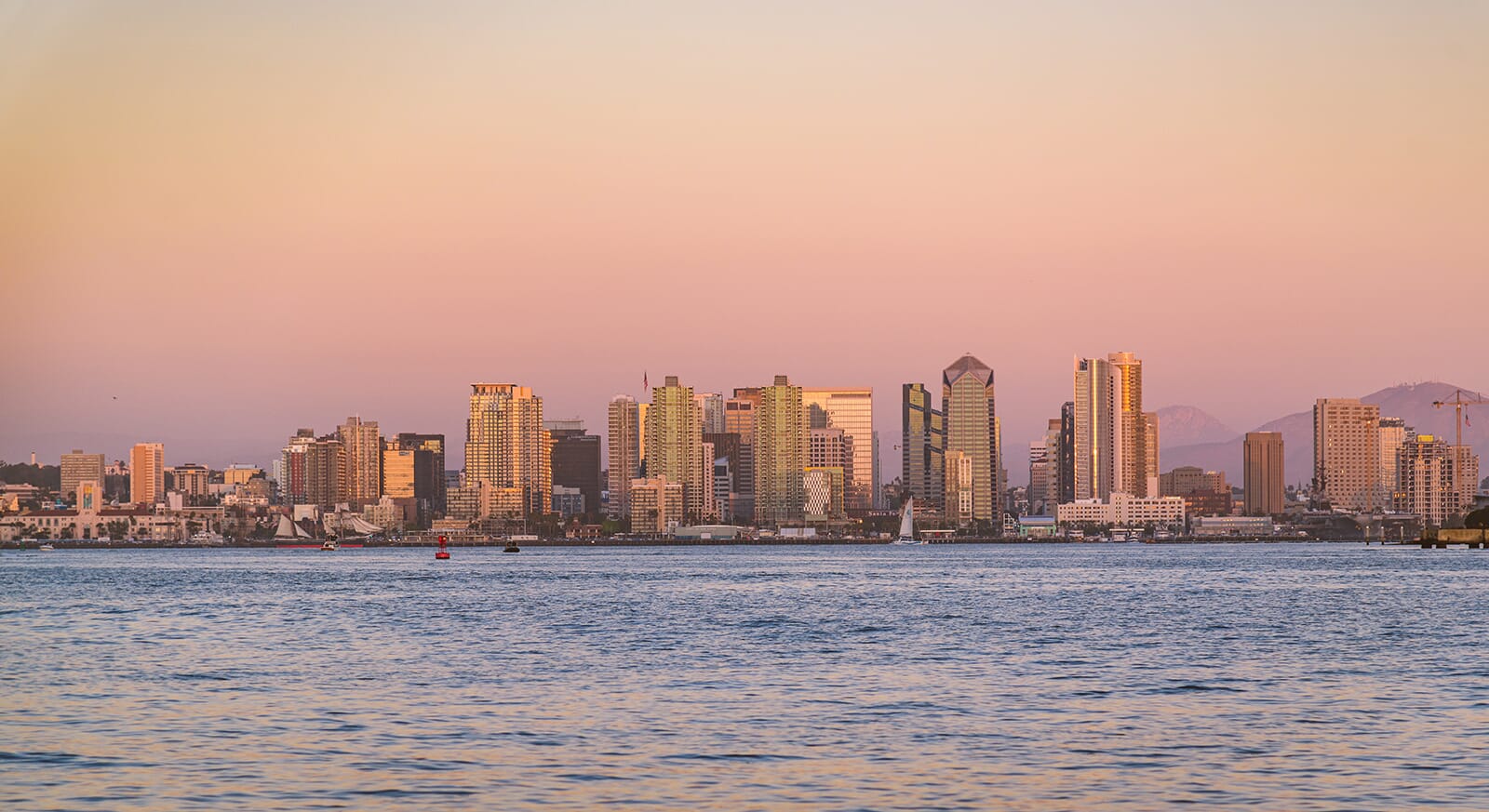 Best Photo Spots in San Diego:
1. Sunset Cliffs Natural Park
San Diego features some superbly photogenic coastlines, and the most popular is possibly Sunset Cliffs Natural Park. This park stretches for some 68 acres along the Pacific Ocean just above Point Loma.
Sunset Cliffs has a varied and fascinating landscape that includes rugged, rocky coastlines, sea caves, dramatic arches, and coastal scrubland. The park offers walking trails and is a beautiful outdoor location to explore. There are a couple of parking lots next to Sunset Cliffs Natural Park and it is easily accessible.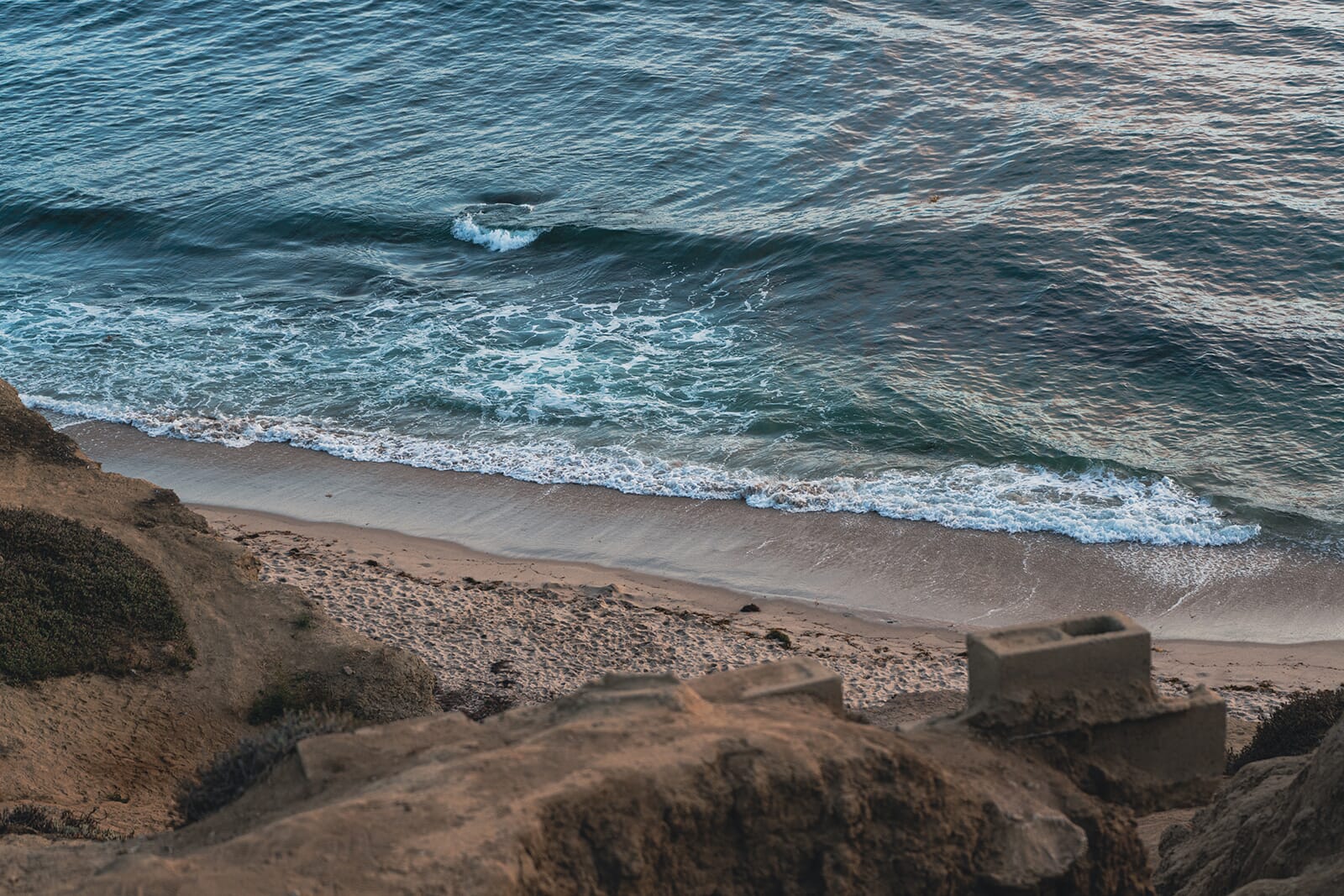 One of the photographic highlights is the sunset; this stretch of coastline provides some epic sunset shots. The Pacific Ocean looks superb as the sun sets behind it. You can also get some dramatic skies bursting with oranges, pinks, reds, and yellows. Landscape photos incorporating the rocky coastline can also look amazing.
2. Balboa Park
Balboa Park is one of the best places to take pictures in San Diego due to its immense size and variety of attractions. This urban cultural park spans a staggering 1,200 acres and includes a number of different photographic opportunities.
Balboa Park attractions include the San Diego Zoo, the San Diego Air & Space Museum, the San Diego Museum of Art, and the San Diego Automotive Museum. Indeed, it contains 16 different museums, 20 different themed gardens, and a host of other attractions like the Morley Field Sports Complex.
The gardens offer the best photography opportunities as they contain some gorgeous architecture and a stunning array of exotic plants, flowers, and trees. Different gardens include the Japanese Friendship Garden, Marston House Garden, Palm Canyon, and Zoro Garden.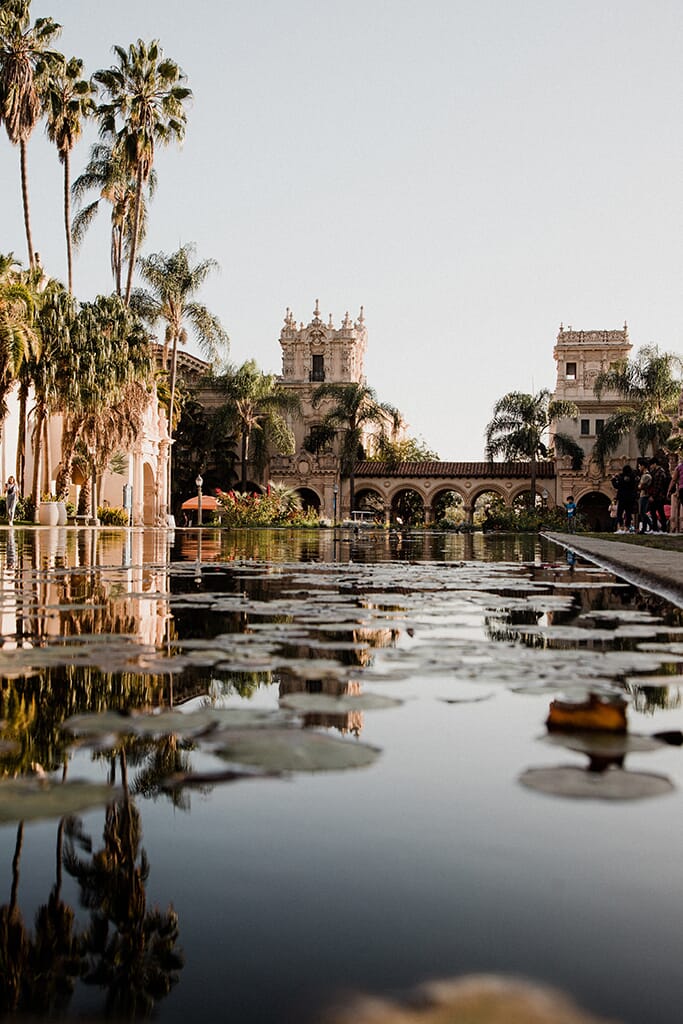 Then there's El Prado, a long boulevard that passes through the park and is also great for photos. Here you can find some beautiful Spanish architecture, including the Casa de Balboa.
3. Carlsbad Ranch Flower Fields
If you enjoy photographing plants and flowers, a trip to Carlsbad Ranch is a must. The ranch has been operating since the 1920s and specializes in the cultivation of flowers.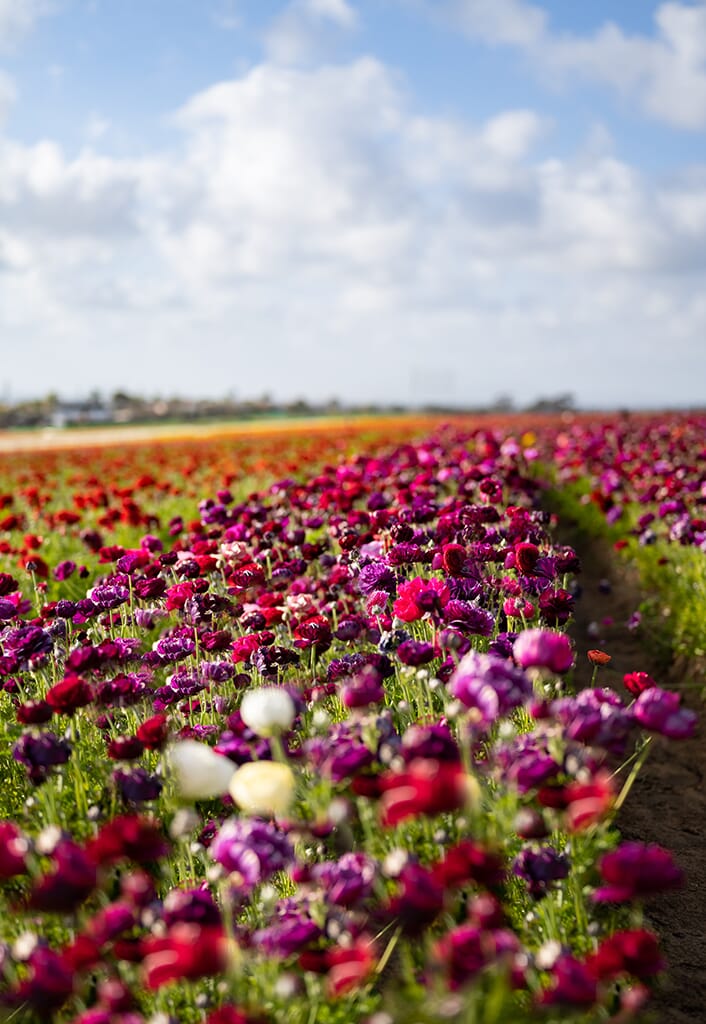 The flowers cover an immense 50 acres. It really is incredible to see the endless rows of flowers and the neat alignment of colors. You can stroll through the fields at your leisure, and there are also other activities to consider (such as tractor rides).
The photographic opportunities are endless. You can take close-up macro shots of individual flowers or capture interesting landscape shots of the flower formations. Note that The Flower Fields are located approximately 30 minutes from the center of San Diego; they're great for a day trip!
4. Seaport Village
If you want to combine shopping and sightseeing with photography, the charming waterfront complex of Seaport Village is the perfect place to visit. It is located opposite North Island in Downtown San Diego and houses over 70 different shops, bars, and restaurants.
The whole area is attractive and is great for street photography. You might take photos of the famous San Diego Pier Cafe, or you could walk along the promenade and capture photos of the sea and boats.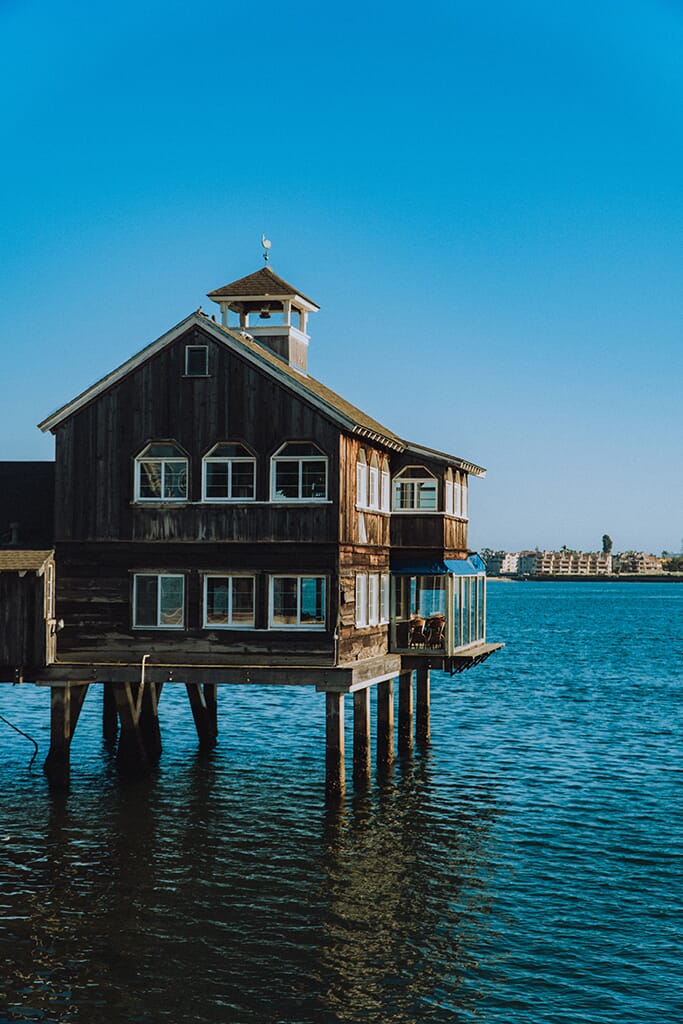 To the south of Seaport Village, you'll find the Embarcadero Marina Park and Marina. There, you can take photos of hundreds of boats and enjoy a walk through the beautiful coastal park.
If you're after a laid-back photography session, an outdoor meal, and a little shopping, then Seaport Village is certainly worth a look!
5. San Diego Zoo
If you want to practice your wildlife photography, head to the San Diego Zoo Safari Park. This zoo is located in the center of San Diego and is part of a larger complex that includes Balboa Park, Morley Field Sports Complex, and the San Diego Air & Space Museum.
It's one of the top-rated zoos in the state, and you could easily spend a couple of days exploring the zoo and the Balboa Park area with your camera.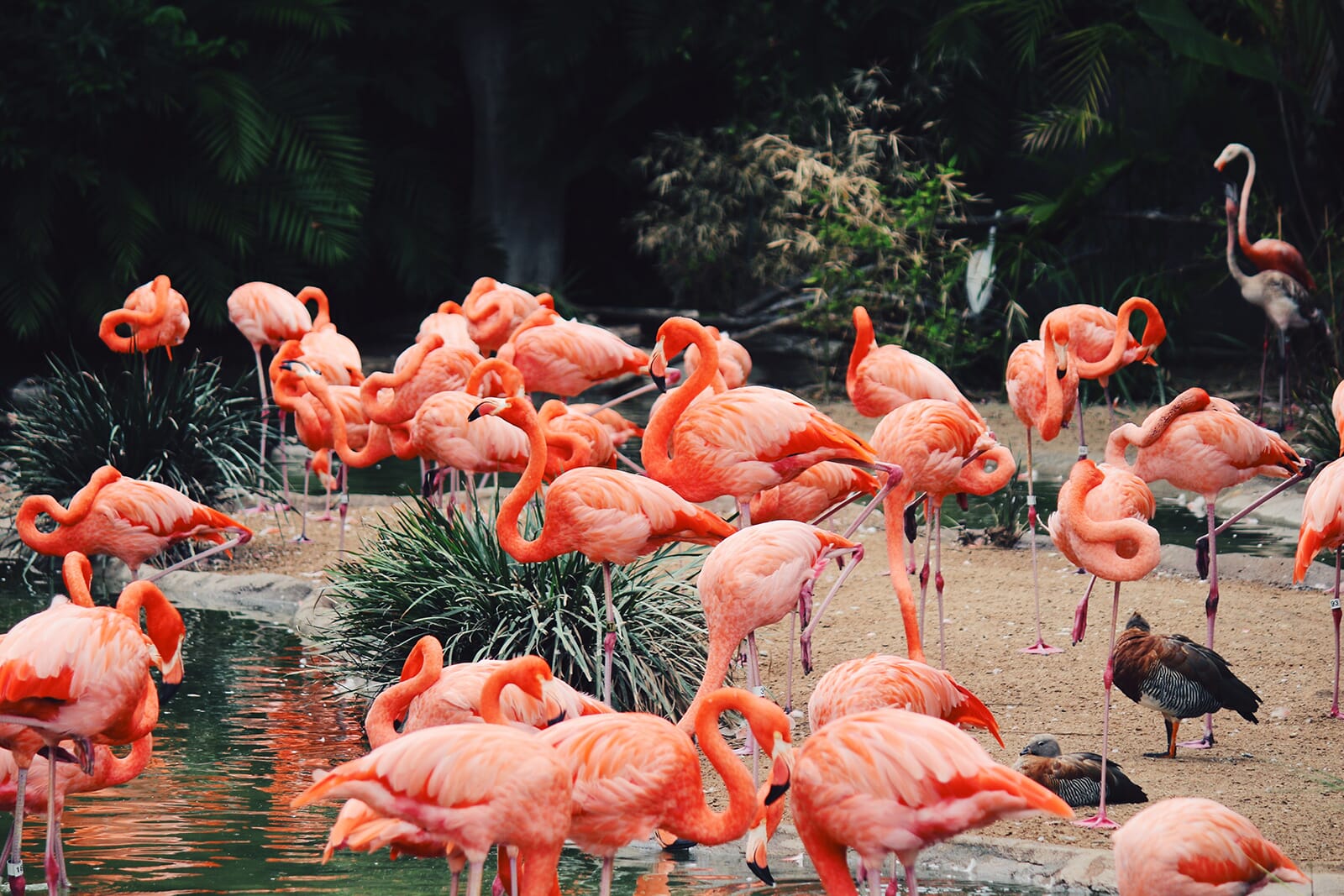 Take your telephoto lens and capture some stunning shots of leopards, anacondas, capybaras, cheetahs, giraffes, and more.
6. Scripps Memorial Pier
Research San Diego, and you'll undoubtedly come upon images of an epic pier stretching out into the water at sunset. This is most likely the Ellen Browning Scripps Memorial Pier, located at the northern end of La Jolla Shores Beach.
The pier walkway is not accessible as it's actually an important marine biology research station. At the end of the pier, you'll see the Scripps Institution of Oceanography, which performs important marine research and has been operating on the pier since 1903.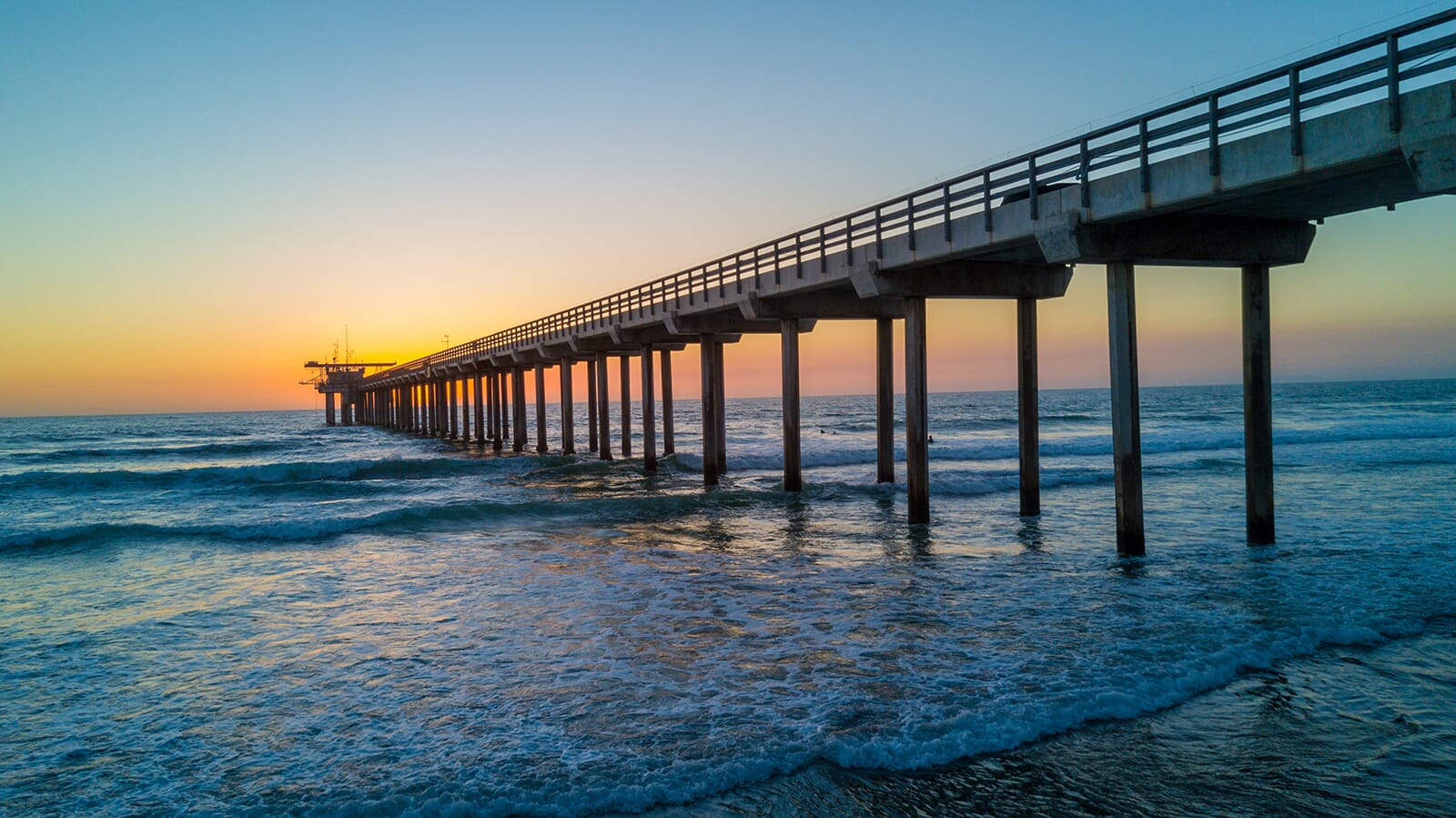 You can't walk on the pier, but you can walk under it! You can capture some fascinating symmetrical shots of the supporting pier beams. Alternatively, you can walk on either side of the pier and capture it against the sea and sky with a wide-angle lens.
7. Old Town
Old Town is, as you might expect, one of the oldest parts of San Diego and one of the first areas to be settled. It is a neighborhood in San Diego and is bordered by the Midway area and Mission Hills. It covers approximately 230 acres and features a range of attractions.
Old Town contains some amazing architecture from different areas. Examples include the Church of the Immaculate Conception, the McCoy House Museum, and La Casa de Estudillo Museum.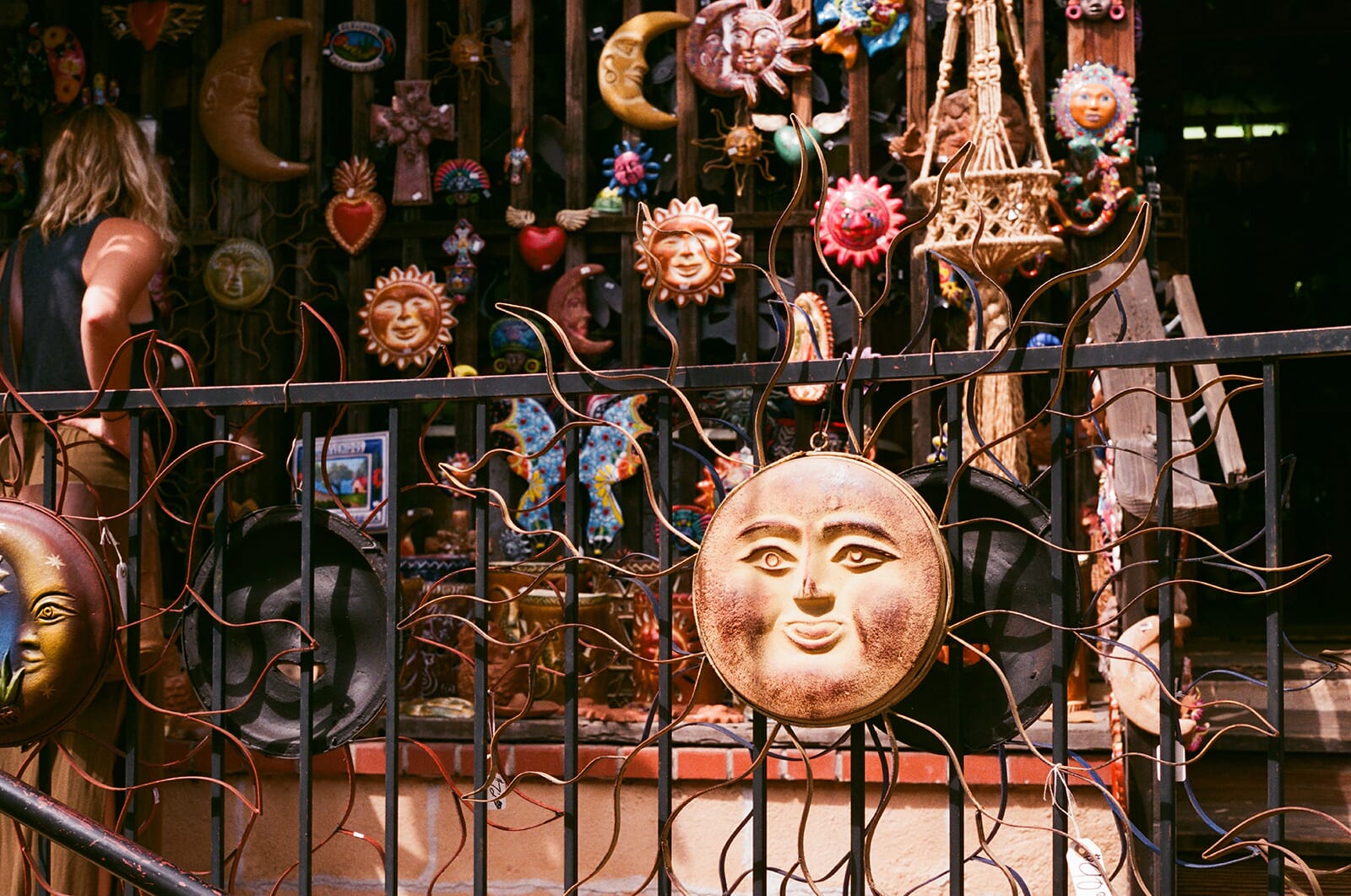 It's fascinating to simply walk through the Old Town streets and take photos of the bustling life and traditional buildings. There are also some other specific attractions to check out, such as the Old Town San Diego State Historic Park.
8. La Jolla Beaches and Coastline
In the northern part of San Diego, you'll find a sublime coastal area known as La Jolla. This is a fantastic place to relax, enjoy the warm weather, and take some superb sunset images.
This coastline offers a myriad of golden beaches, including Marine Street Beach, Windansea Beach, and La Jolla Shores Beach. They are all popular with tourists and locals, however, so don't expect them to be quiet!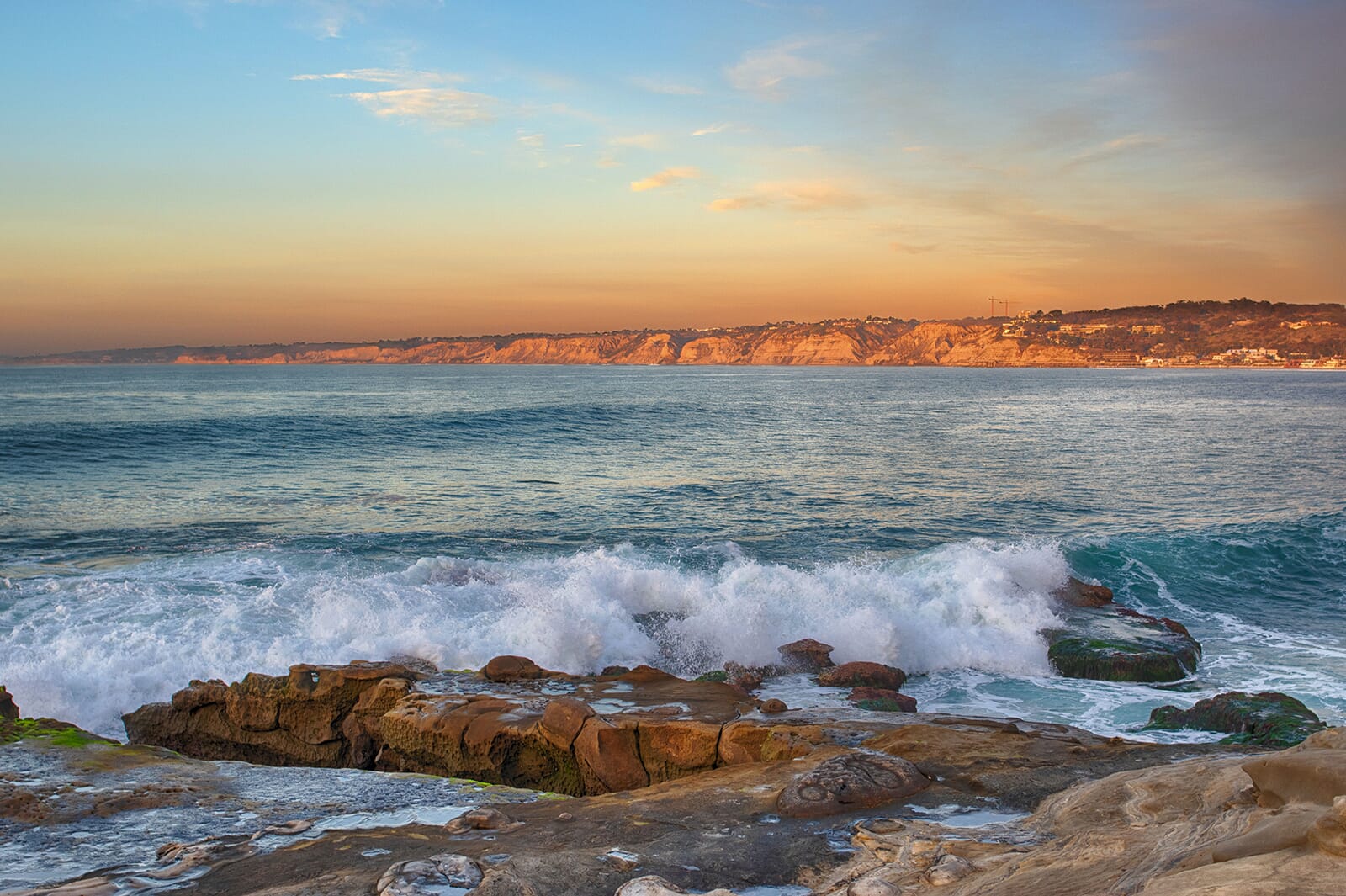 That said, the atmosphere is relaxed, and you can always find space to set up your camera. And there are plenty of amazing shots worth taking! La Jolla is one of the best places for coastal sunset photos; the sky and water reflections are consistently breathtaking. Try experimenting with long exposure photos and sweeping landscape shots.
9. Cedar Creek Falls
Cedar Creek Falls Trail is the perfect place to take a day trip – especially if you love to hike. It's an amazing walking trail that takes you right into the Californian wilderness. The trail starts in Ramona, which is approximately an hour's drive from the center of San Diego (so you'll need to make plans with transportation in mind).
In fact, the whole area is packed with walking trails, including Eagle Peak Trail, Three Sisters Falls Trailhead, and Cedar Creek Falls Trail. The Cedar Creek part of the trail is stunningly beautiful, and the walk to the waterfall is a five-mile round trip.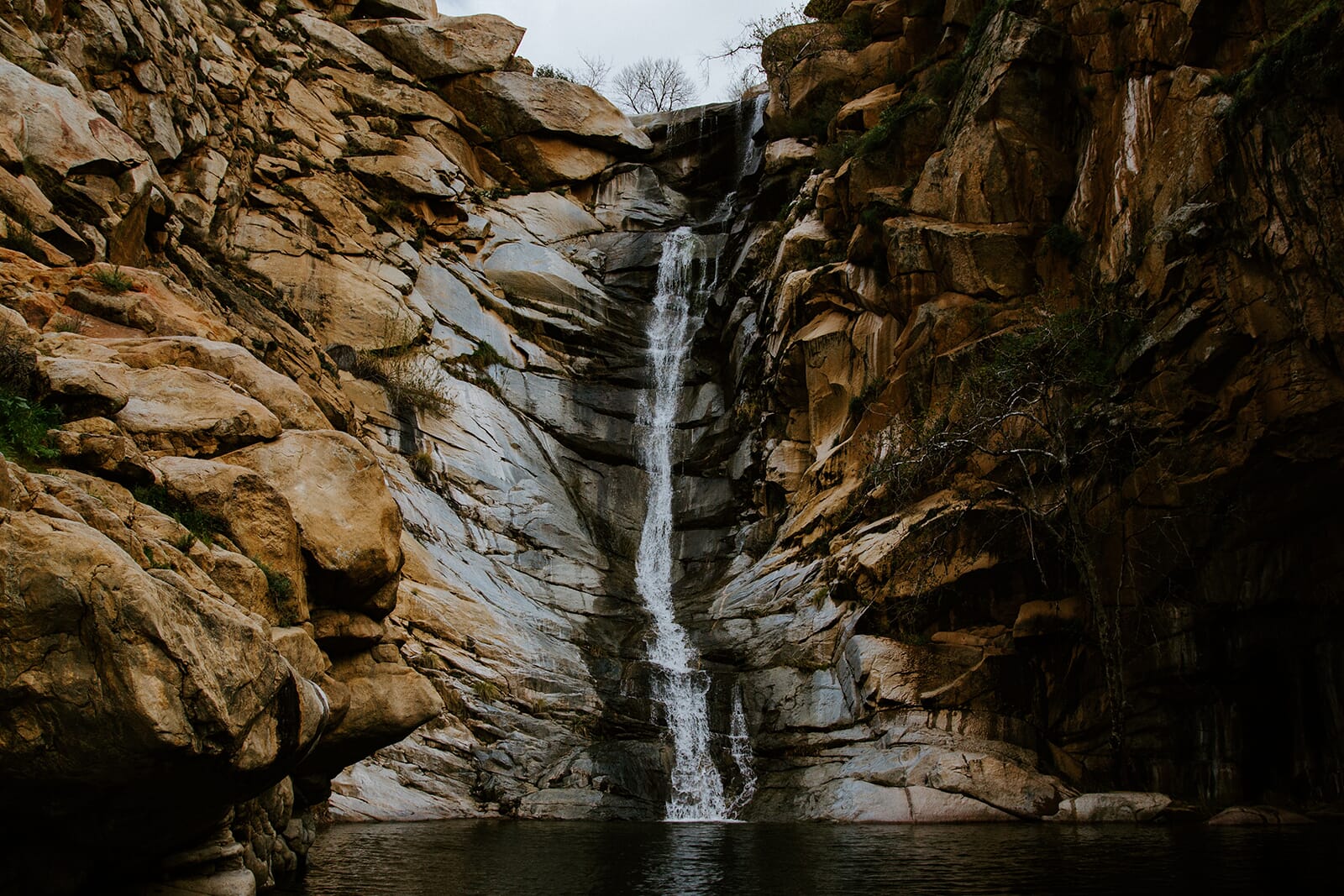 The waterfall cascades over a rocky outcrop and into the creek, offering plenty of outstanding photographic opportunities. You can also take some stunning photos as you walk along the trail.
Of course, be sure to use sunscreen, take plenty of water, and wear a hat! It can get incredibly hot and dry in this part of California.
10. Anza-Borrego Desert State Park
If you want to explore the California wilderness, the Anza-Borrego Desert State Park is the place to go. It's located in the Colorado Desert and is approximately two hours by car from San Diego.
This epic desert landscape covers 585,930 acres, which is approximately a fifth of the entire San Diego County and makes Anza-Borrego the largest state park in California. The scenery is wild, barren, and entrancing. The desert stretches for miles and is packed with colorful badlands and rock formations.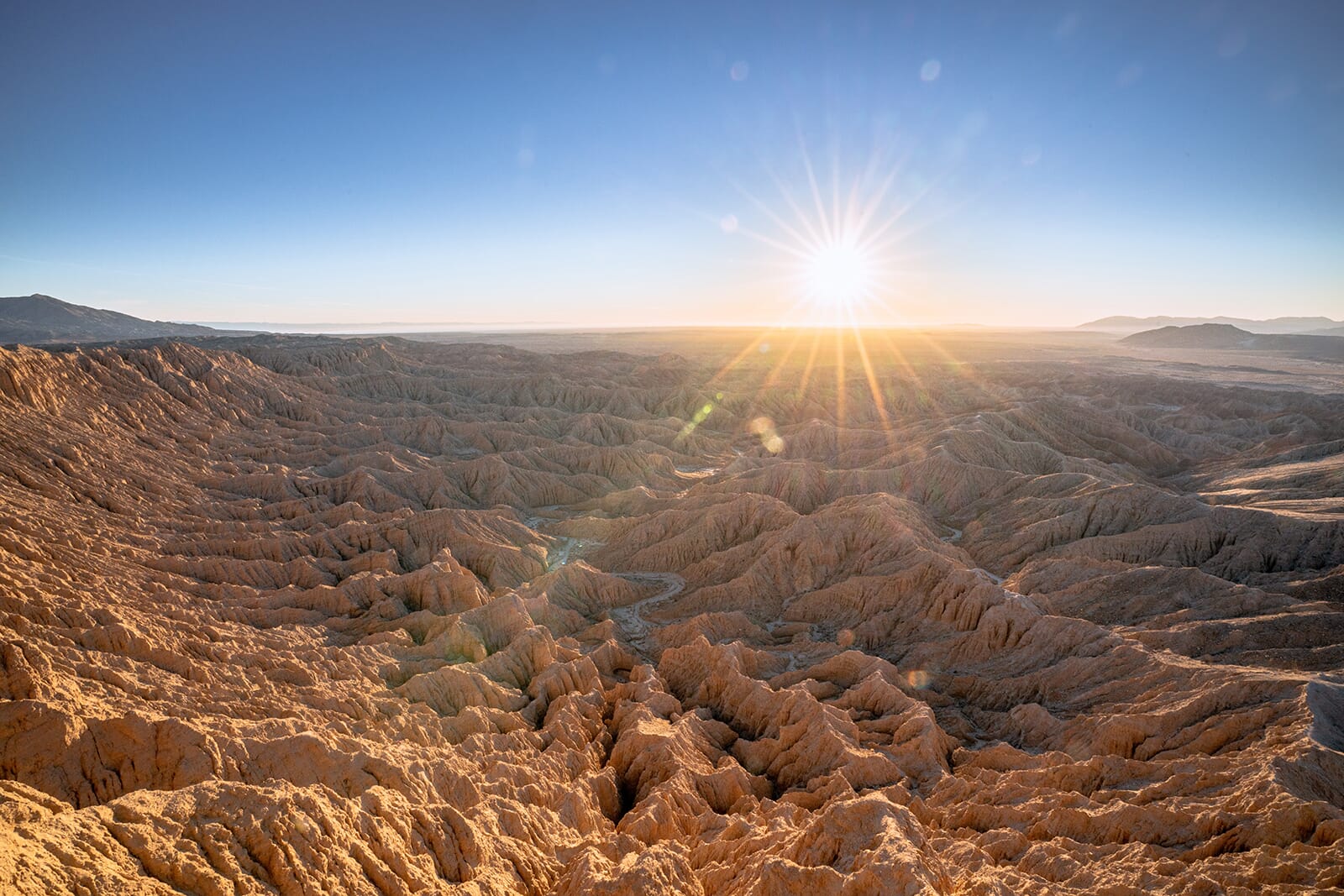 The photography possibilities are endless. You can shoot various plants (such as cacti) or capture wildlife (such as desert bighorn sheep). There are also some amazing lookout spots that provide incredible views of the surrounding landscape. Fonts Point, for example, shows off the badlands and is a popular walking destination.
Capture the Essence of San Diego from These Fantastic Locations
We hope you've found this guide to the best places to take pictures in San Diego useful. San Diego is an incredible city with so much to see and do. It has a fantastic combination of beautiful architecture, sublime beaches, and stunning coastline.
The wider San Diego area is also filled with intriguing photography spots. Places like Cedar Creek Falls, Anza-Borrego Desert State Park, and Carlsbad Ranch are great for day trips!

No matter where you go, you are guaranteed to leave with some stunning photos of San Diego.