Lenses for Canon Cameras Category
Our Lenses for Canon Cameras category covers the latest and best Canon lenses you can buy in 2023.
Latest Canon Lenses Posts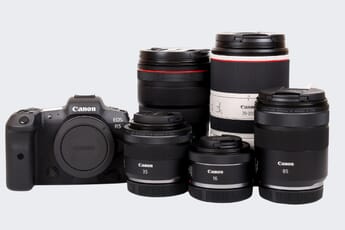 Best Canon RF Lenses for Stunning Photography in 2023
1 month ago
Making the leap to mirrorless is a big step. Make it easier by discovering the best Canon RF lenses for your needs and start shooting great photos!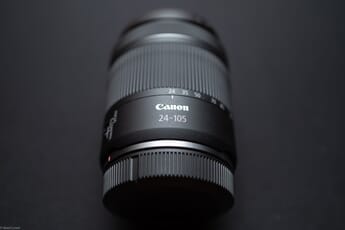 Best Canon Lenses for Beginners in 2023: Top 10 Picks
3 months ago
Find the best Canon lenses for beginners. Start capturing beautiful photos and videos with one of our favorite models, from primes to zooms.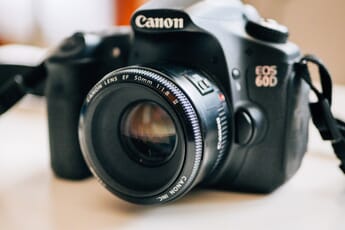 The Best 50mm Lenses for Canon: Top 5 Picks in 2023
7 months ago
We share the best 50mm lenses for Canon cameras. Capture incredible portraits, event shots, street photos, and more!
Canon Lenses Posts Ranked by Popularity
Discover Canon Lenses on PhotoWorkout
Welcome to the Canon Lenses category on PhotoWorkout.com, your ultimate destination for all things related to Canon lenses. This category presents an extensive selection of articles, guides, and reviews that will help you navigate the vast world of Canon lenses.
If you're new to photography, start with our Top 10 Picks of Canon lenses for beginners in 2023. For those with specific needs, delve into more targeted content. We have curated lists of the Best 50mm Lenses for Canon, 10 Best Macro Lenses for Canon in 2023, Best Canon M50 Lenses, and Best Lenses for Canon 80D.
Canon lenses are versatile, suitable for a wide range of photography genres. We have you covered whether you're looking to capture sports, astrophotography, landscapes, or portraits. Furthermore, if you're venturing into videography, check our guide on the Best Canon Lenses for Video Making.
Canon has various lens technologies that can significantly impact your shooting experience. For example, our Canon STM vs USM: A Closer Look at Canon's Major Focusing Motors article is a must-read. If you're budget-conscious, our selection of Best Used Canon Lenses and Best Budget Telephoto Lenses for Canon can help you find great deals. And to extend your photography reach, don't miss our Canon's Best Zoom Lenses list.
The Canon Lenses category on PhotoWorkout.com also accommodates specific camera models, like the Best Lenses for Your Canon 7D Mark II, and lens types, like the Best Canon RF Lenses, and The Best Canon Wide Angle Lenses. Whether you're a DSLR or mirrorless shooter, a beginner or a professional, this category has something for everyone.
Be sure to check out our related categories for more options, including Best-in-Class Lenses, Nikon Camera Lenses, and Sony Camera Lenses. Dive in and find the perfect lens for your Canon camera today!