If you've been considering purchasing a mirrorless camera, you might have come across the Canon EOS M50 and the EOS M100. The price of these cameras isn't too high, meaning it's an affordable option. But you might be wondering, what is the difference between these two cameras. We put them to the test to give you this Canon EOS M50 vs EOS M100 review.
Author's Note on Using the M50
I used to own the original EOS M camera. It proved a fantastic device for me and I took it all over the world. I have recently purchased the EOS M50 – it is so much better than the original EOS M devices in practically every way, and the M100 is just as promising.
The main improvement I have noticed is the autofocus and ergonomic design. It is clean Canon understand the shortfalls of the autofocus system of the original model.
During this EOS M50 vs EOS M100 review, I have used some of my own photos and speak from personal experience regarding the cameras.
Related Post: Canon EOS M100 vs Fujifilm X-A5
Canon M50 vs M100 – Basic Specifications
As a basic head-to-head comparison, we should first look at the camera specifications. This gives a basic overview of what each device is capable of. From these basic specifications, we can we that the M50 offers slightly improved image quality. Although the raw megapixel resolution is the same (24.1MP), the image processors used are different.
The M50 uses the newer and slightly more powerful DIGIC 8. This should mean that the M50 has slightly better basic image quality. However, the difference will be marginal.
Furthermore, the M50 has superior video recording capabilities too. The M100 can record at Full HD 60p or up to 60fps. The M50 trumps this and is capable of full 4K ultra HD, or up to 100fps.
Finally, the Canon EOS M100 is lighter and more compact. Its overall dimensions are smaller, and it weighs less than the M50, too. Whilst both devices are compact compared to standard DSLR cameras, the M100 is the best option for a lightweight, compact device.
Detailed Review
We have looked at the basic specifications, now it's time to go below the surface.
To properly look at the EOS M50 vs EOS M100, we must analyze the individual components and performance of each device. We have split the detailed review into 7 categories including price, design, accessibility, and image quality:
Price
Although price should never be the determining factor, it is something to consider. You may have a specific budget, for example. Compared to full-frame DSLR cameras, the EOS M50 and M100 are both considerably cheaper. The EOS 80D, for example, costs around $850.00 for the body without factoring in lenses.
We have listed example prices of the EOS M50 vs EOS M100 below:
Body-only prices
Body with standard kit lens prices
Canon EOS M50 Mirrorless Vlogging Camera Kit with EF-M 15-45mm Lens, Black
Dual Pixel CMOS AF for fast, accurate autofocus that helps you get the photo you want right as the moment happens
241 Megapixel APS C CMOS sensor and the DIGIC 8 Image Processor delivers incredible color, clear details, and stunning range
Vari angle touchscreen LCD has a flexible tilt range ideal for high angle and low angle shooting, and reviewing your photos
Built in high resolution electronic viewfinder features approximately 2,360,000 dots to see high amounts of detail when...
Use the EOS Utility Webcam Beta Software (Mac and Windows) to turn your compatible Canon camera into a high-quality webcam
Design
Ergonomics and aesthetics are important aspects of choosing a camera. You must like how the camera looks, and how it is designed.
Furthermore, it should fit comfortably in your hands and be easy to use. Both the Canon EOS M50 and EOS M100 have great designs. Compared to the old EOS M, the cameras look high-quality and even have a little retro styling.
EOS M50
The M50 looks more like a DSLR camera than it does a small mirrorless device. It has a digital viewfinder at the top which is positioned perfectly. When using the viewfinder, it is advisable to either put away the touchscreen or ensure your nose is positioned carefully as you can sometimes accidentally knock the screen.
On the right-hand side, there is a superb ergonomic finger-grip. The buttons are positioned in a logical way, and the metal strap attachments are robust.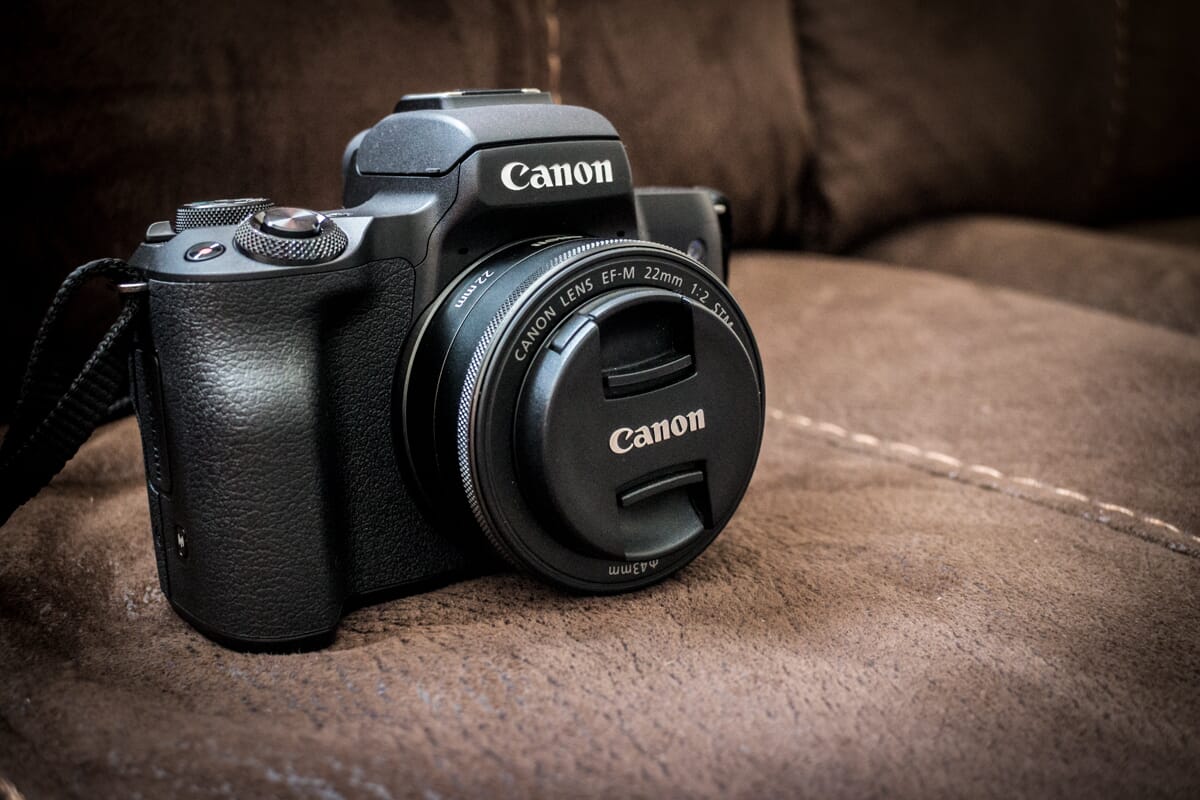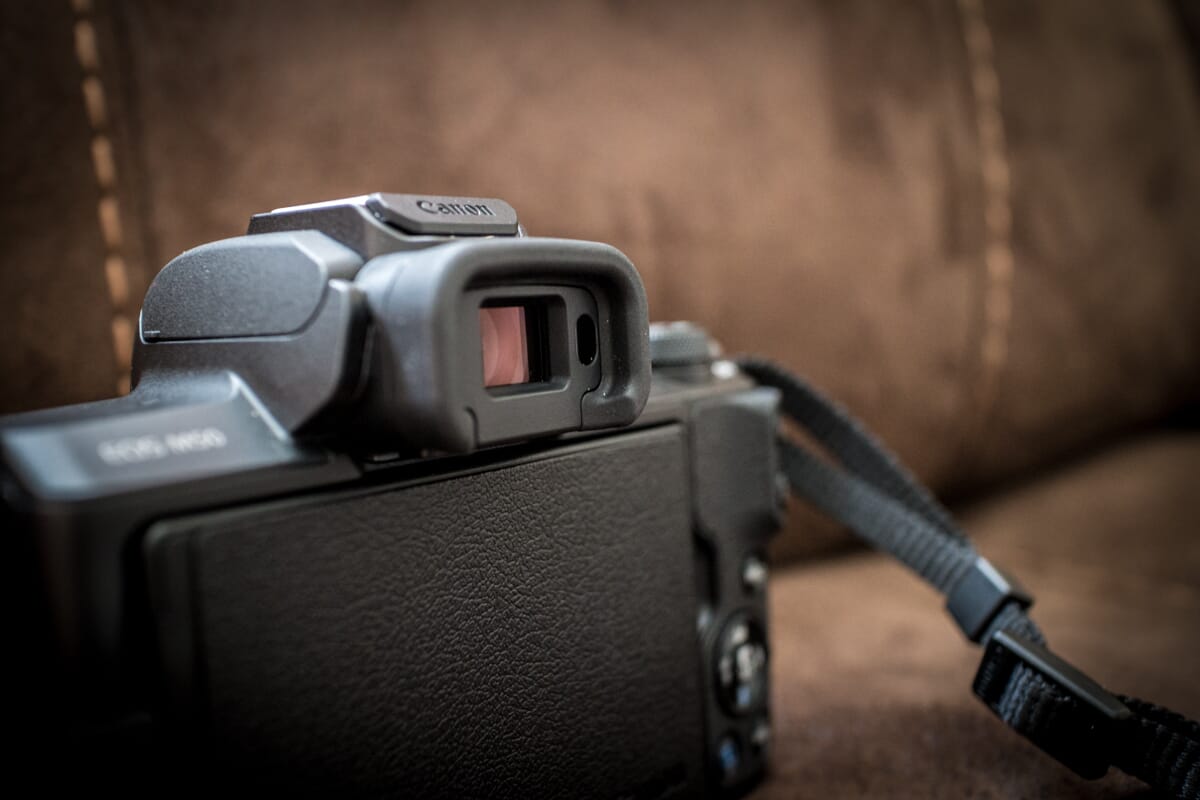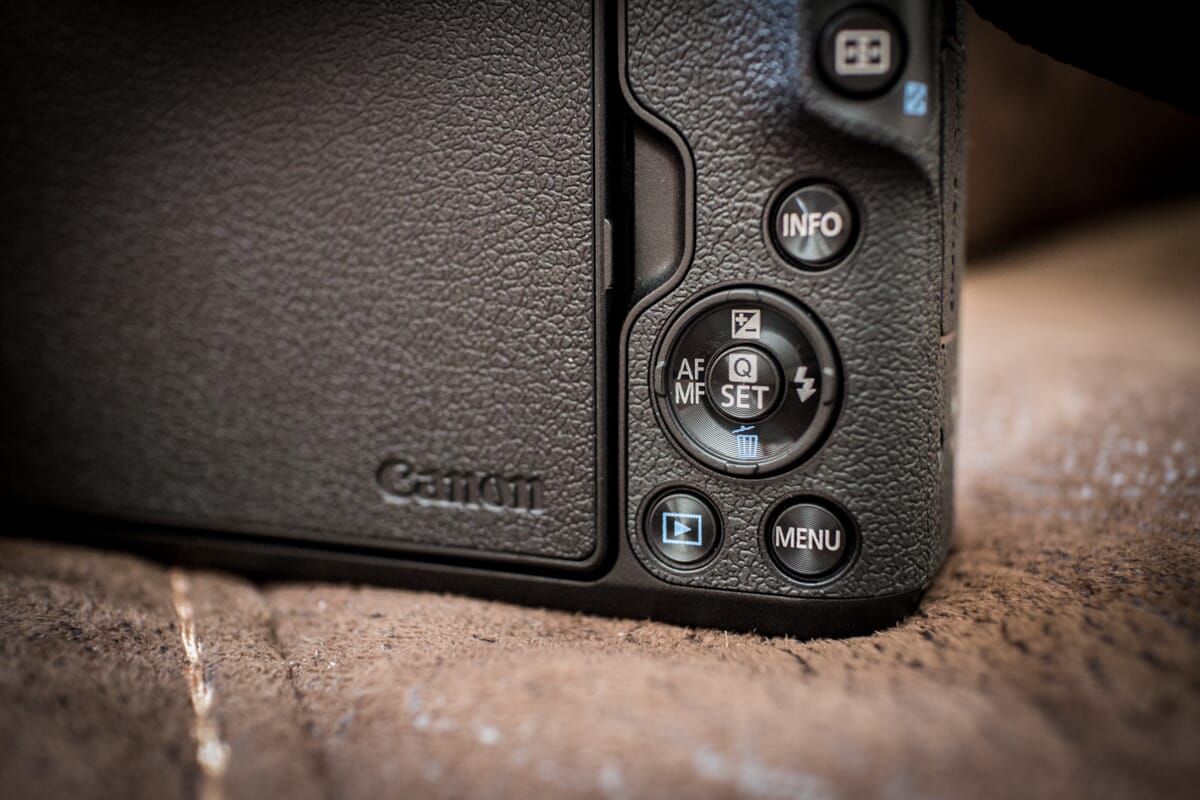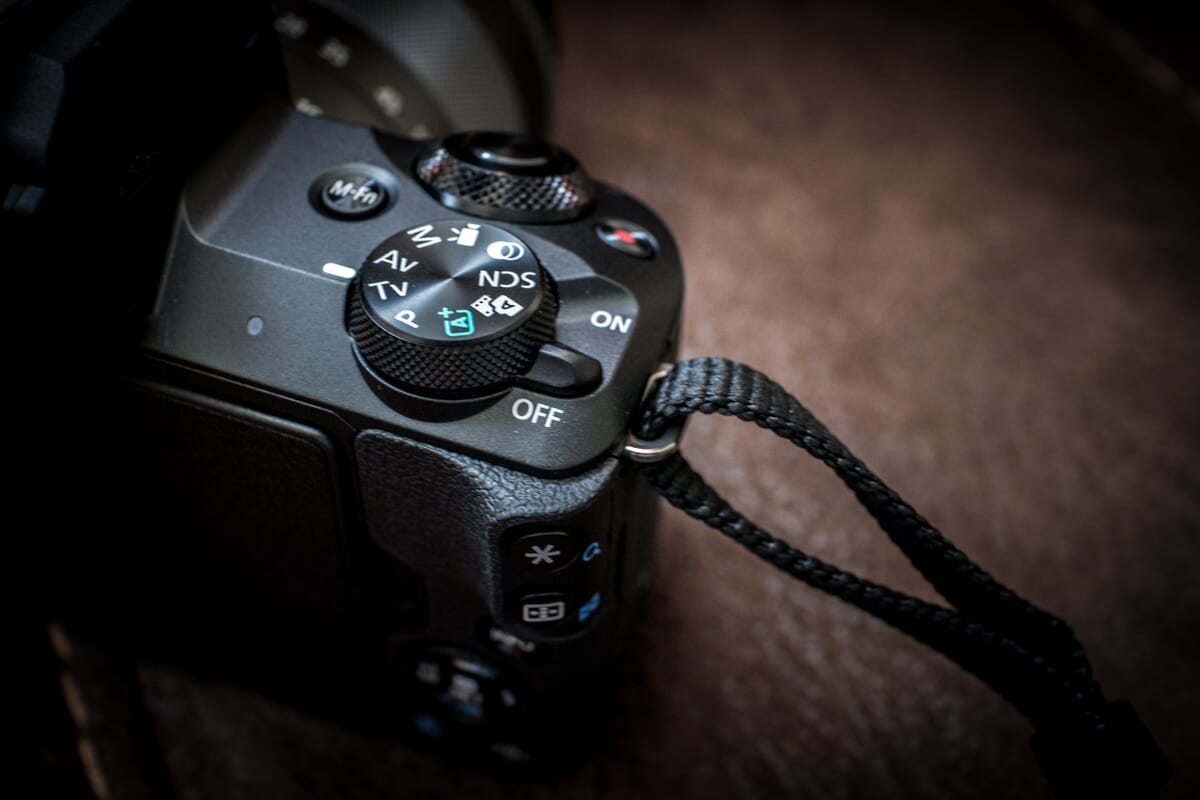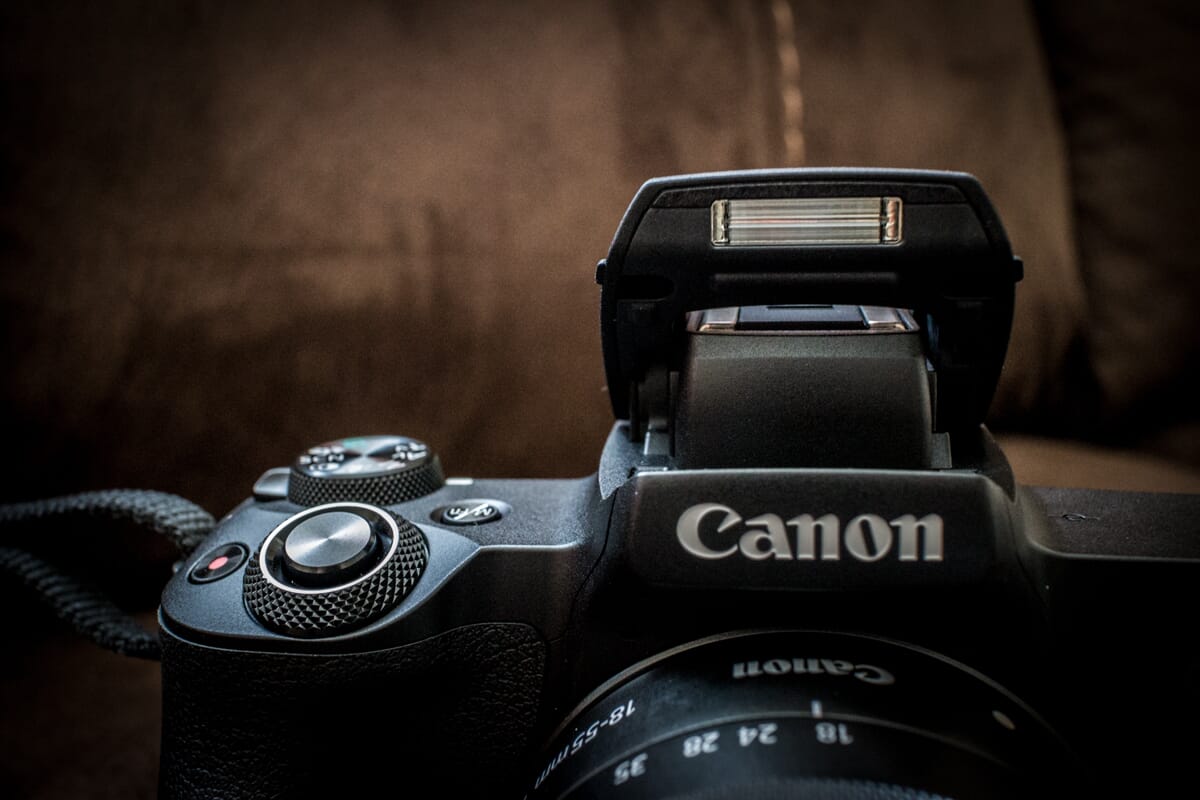 EOS M100
The M100 has a different basic design to the M50. This model is more akin to the original EOS M design.
It does not have a finger grip, nor does it have a viewfinder. It does have a small grip panel which is useful and helps keep the camera secure. Furthermore, the front features a textured panel which provides additional grip.
The EOS M100 has three distinct colors, and also changeable sleeves with varying designs.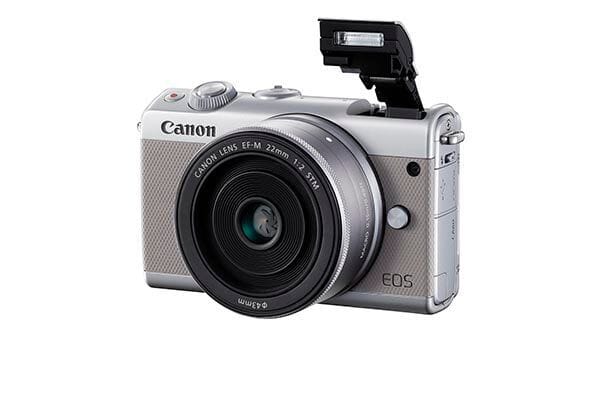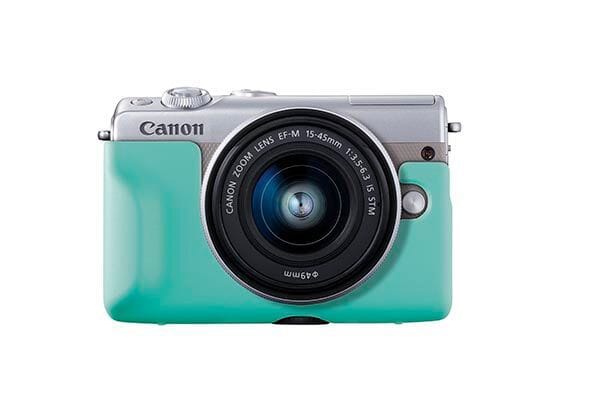 Handling
In terms of handling, there is practically no difference between the two cameras. Both feature the following:
Wi-Fi connectivity
Bluetooth connectivity
High-speed USB connectivity to a computer
Card slot for SD, SDHC or SDXC memory cards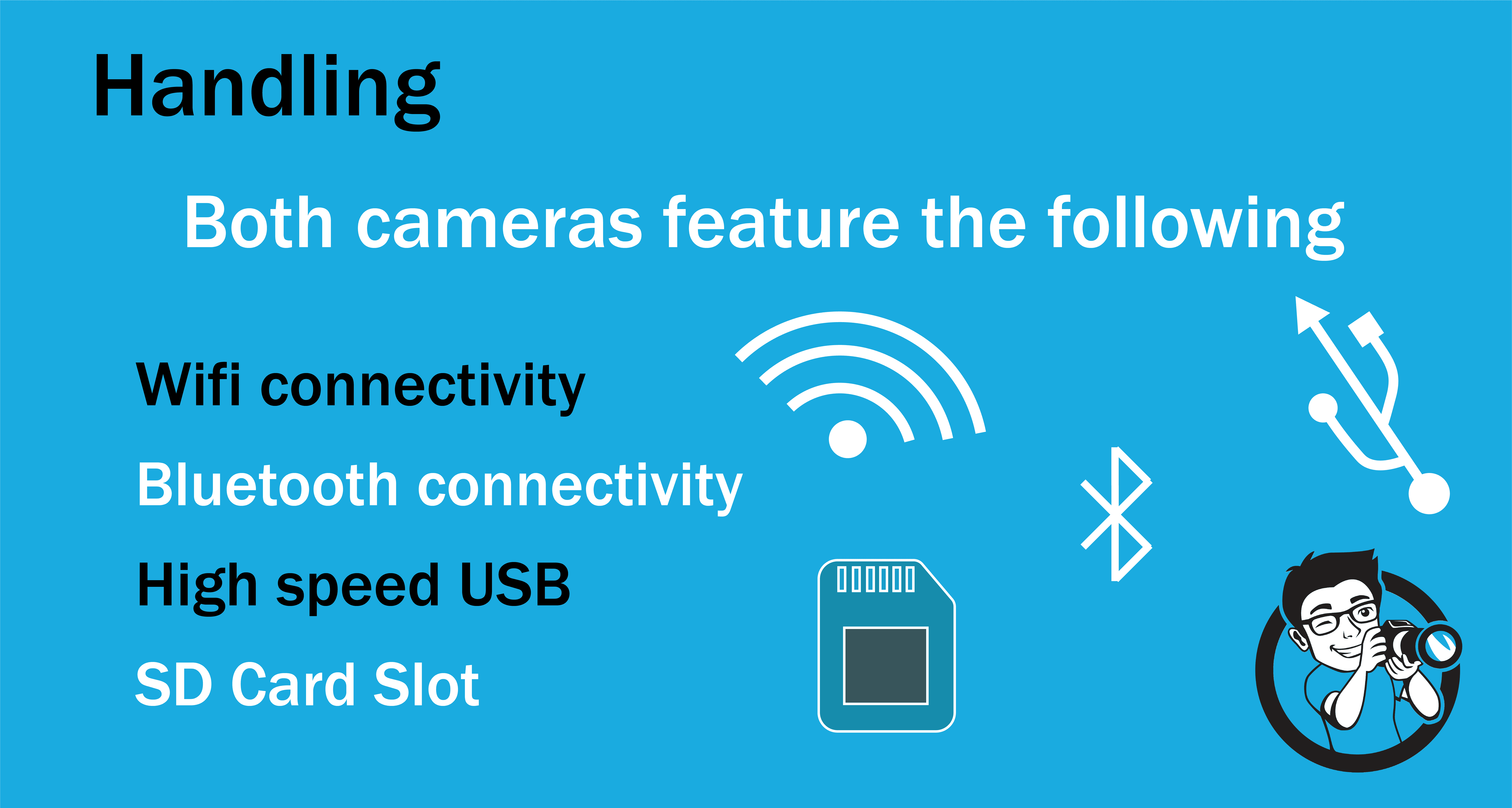 From our own tests, both cameras connect to devices using Wi-Fi or Bluetooth quickly. Furthermore, users can also use the Canon Cameras Connect app to effectively upload and manage photos.
Both devices are also capable of automatic image sync and transfer. Canon has ensured the latest EOS M models contain modern connectivity features for our digital and social media-driven world.
Functionality – Photography
Now for the important part: photo quality!
Taking photos with either device is easy. The buttons are ergonomically placed. Furthermore, the touchscreen and dials are easy to use. Users easily switch between different camera modes and change settings such as aperture and exposure.
The EOS M50 and EOS M100 have the same raw megapixel quality – 24.1. The M50, however, has the higher-spec DIGIC 8 processor. This allows the M50 to achieve higher ISO ratings and an improved continuous shooting rate.
Related Post: Canon M6 vs. M50
Unless you look at minute detail i.e. individual pixels, the overall photography quality isn't much different. For high-end, professional photography, the M50 is the better choice.
If you simply want to purchase a camera for travel photography or as a hobby, both the M50 and M100 provide superior image quality. Both devices accept the same EF-M lenses.
We have provided some sample photos below for both cameras: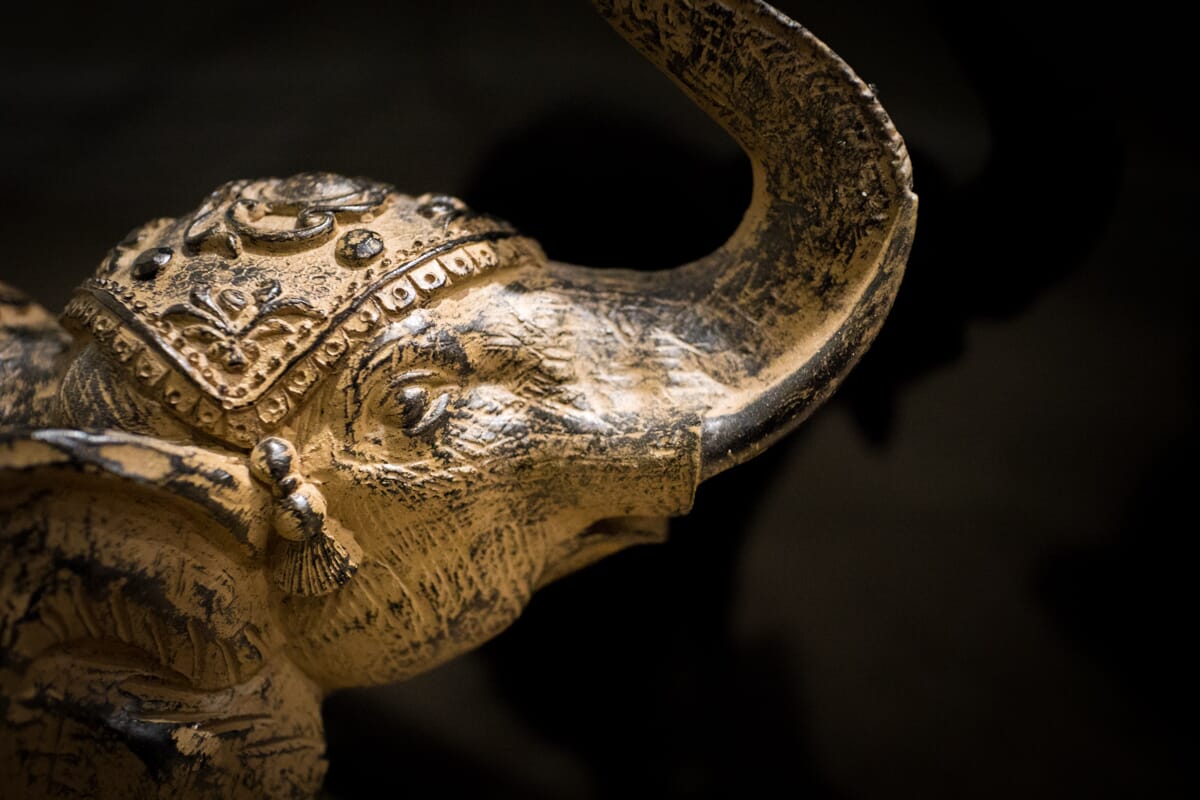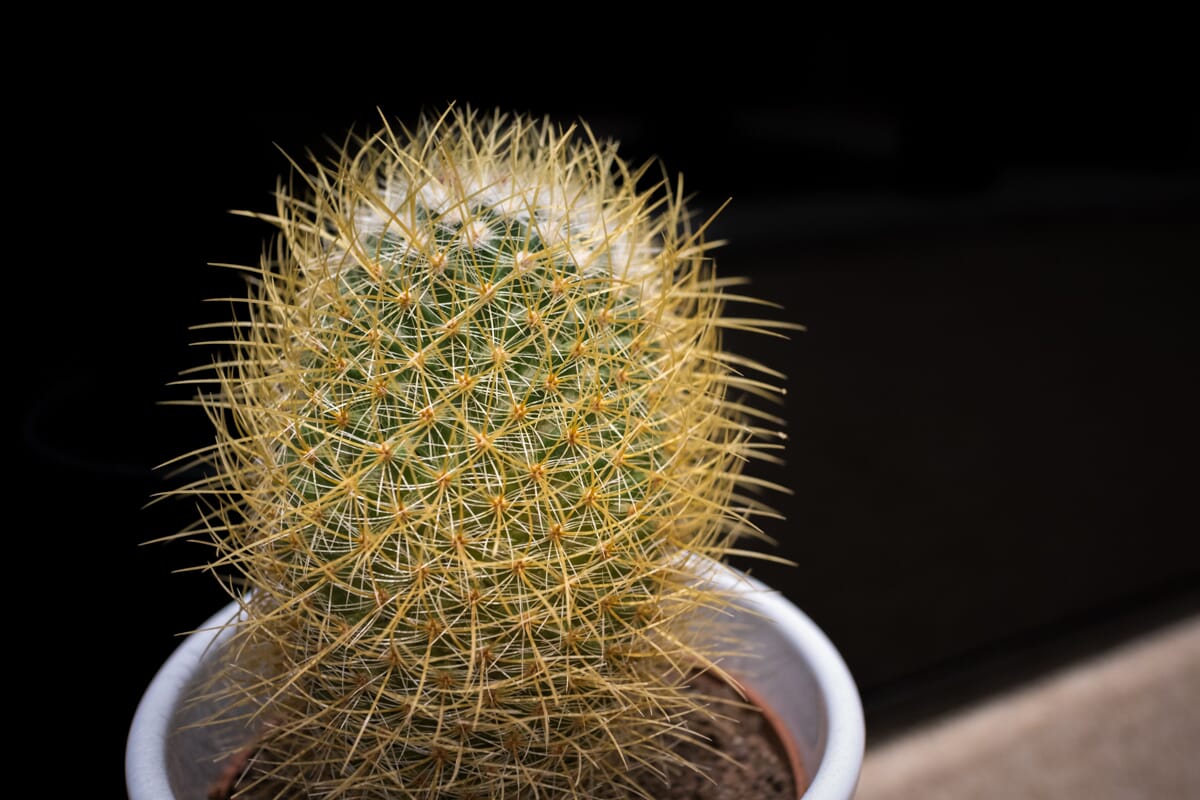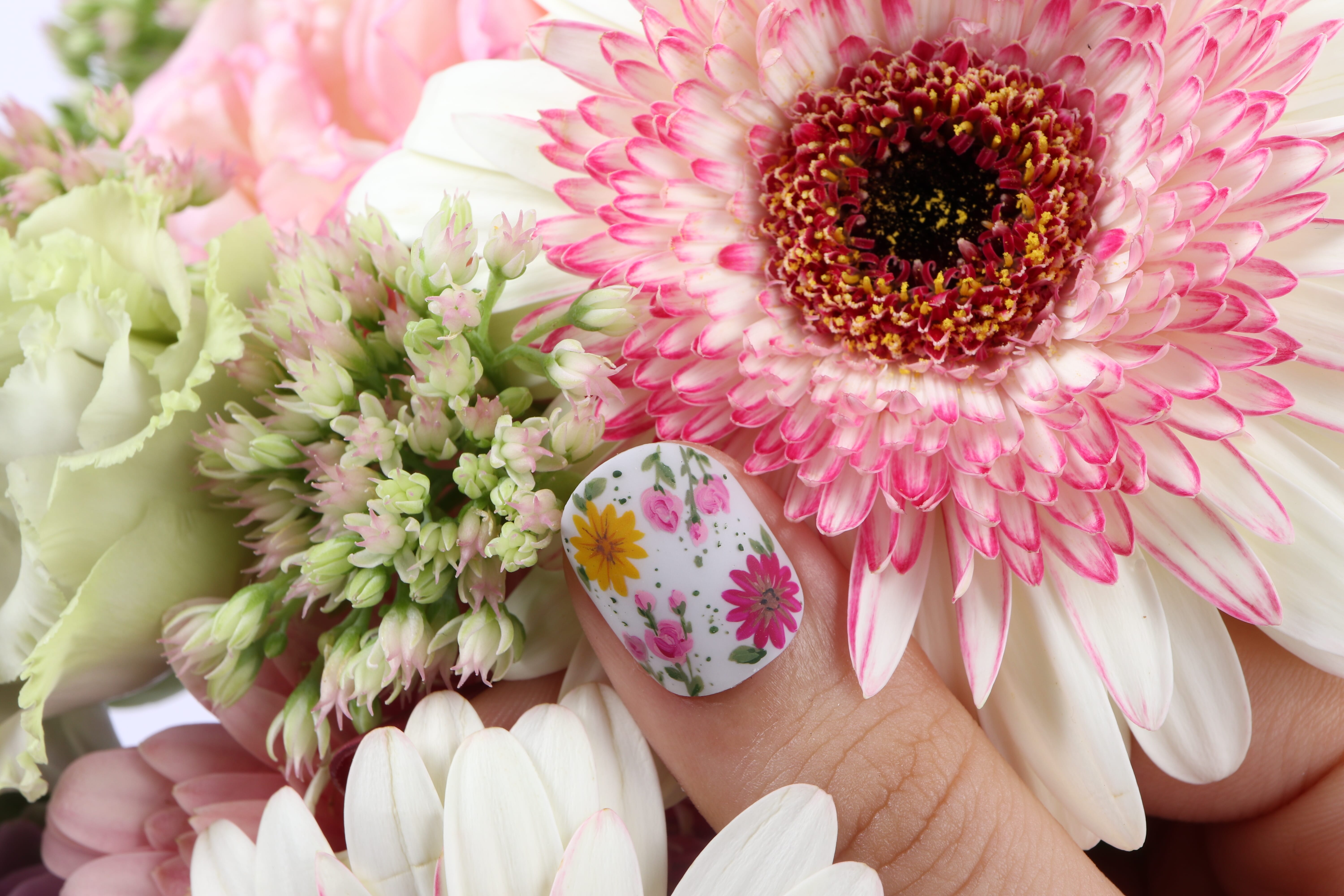 Functionality – Video
If you want to use a camera for video, either model is a great choice. The M50 does have higher specifications and quality, however.
First and foremost, the EOS M50 is capable of full 4K UHD – the video quality is absolutely amazing. Add to that the increased framerate of 100fps and you have an obvious winner.
We would recommend the EOS M50 for video. It has so much to offer compared to a full-frame DSLR.
It is lightweight and easy to carry – even with a zoom lens. In addition to this, the autofocus system is fantastic – the M50 seamlessly changes focus in a smooth motion and tracking is practically instant.
The M100 is still highly capable with a video quality of 60fps. It also benefits from the same autofocus system as the M50. Using either camera users create smooth, high-quality video.
The M50 certainly has the edge, however, with the improved fps, and the higher output quality.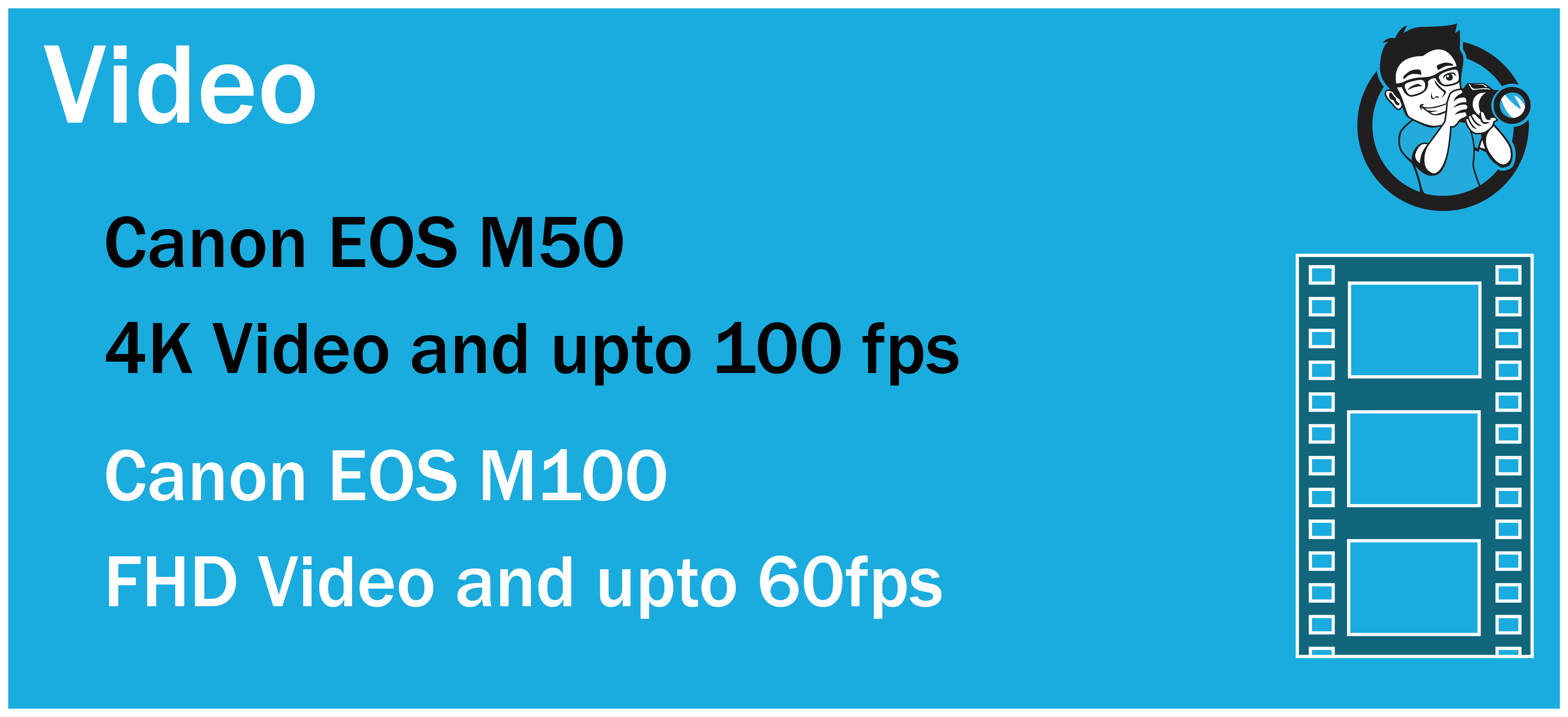 Related Post: 7 Best Cameras for Youtube Videographers
Functionality – Display
Both cameras feature identical 7.5cm LCD touchscreen displays.
When using the touchscreen, the response times are fantastic. The display itself is crystal clear. Users preview photos with quick response times and the display looks bright and sharp.
The main difference between the two displays is that the EOS M50 display is fully rotatable. The screen is face-down as standard so that users utilize the viewfinder. The rotating screen is perfect for taking low or high shots as you tilt the screen and still see the image. It is also great for shooting video.
In contrast, the EOS M100 screen also flips out, but it only rotates 180 degrees vertically. This is fantastic for taking selfies, but not much else.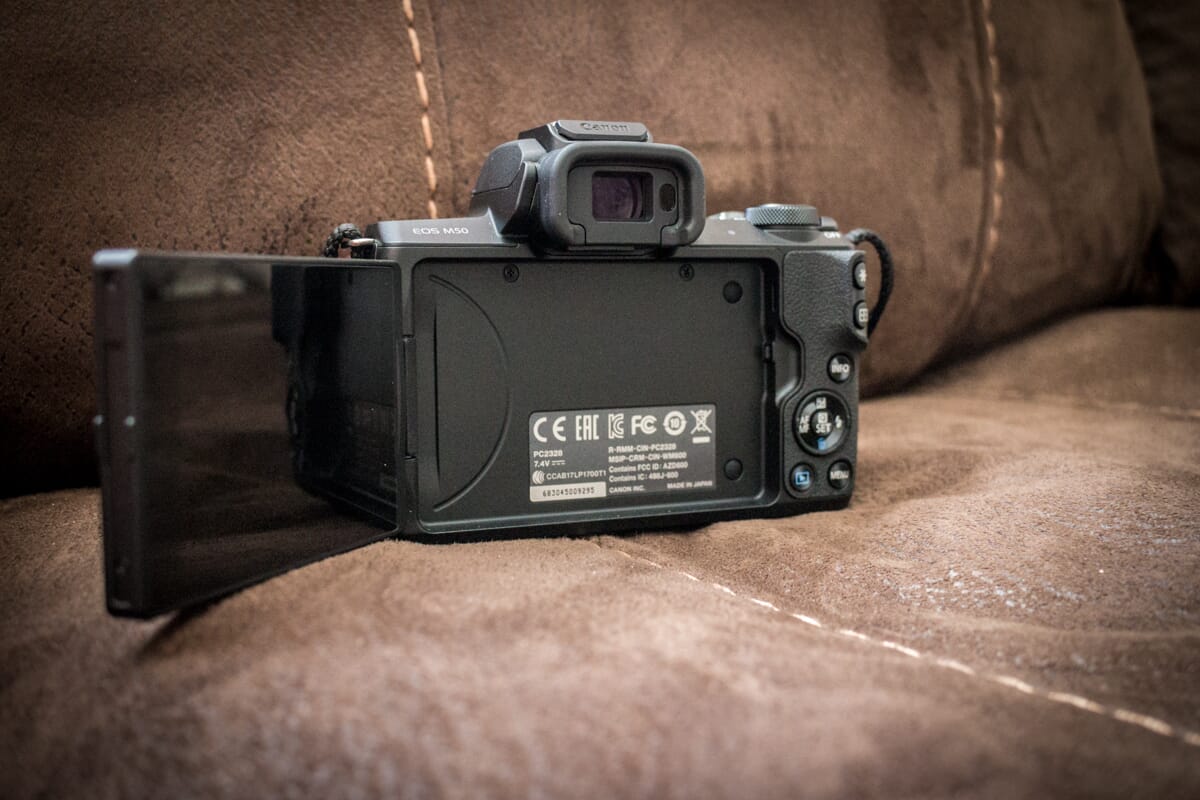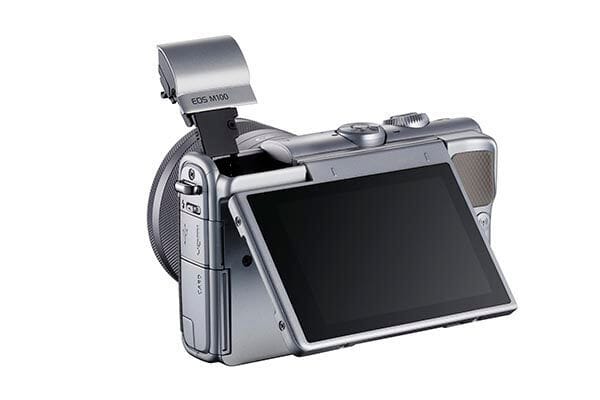 When looking at the EOS M50 vs EOS M100, the M50 certainly has the more versatile display screen.
Canon EOS M50 vs M100: The Wrap-Up
All in all, both of these cameras are an excellent choice for photographers. Canon has added numerous features and improved the design functionality making both the EOS M50 and M100 great choices.
I personally own the EOS M50 and love it. It looks amazing and it works like a dream. The M100 offers just as good quality and functionality, however.
Choosing either camera will come down to personal preference.
The Canon EOS M50 offers slightly improved functions for the would-be professional photographer. For example, it has a viewfinder – this is a big difference and could be the deciding factor.
If you want a high-quality mirrorless camera but don't like using a viewfinder – the EOS M100 is perfect.
Aside from the viewfinder, the M50 also has superior video quality. If you intend to use your camera for recording, we would advise choosing the M50 – the improved FPS and 4K UHD quality is a huge bonus.
To conclude, we have listed some pros and cons of each device: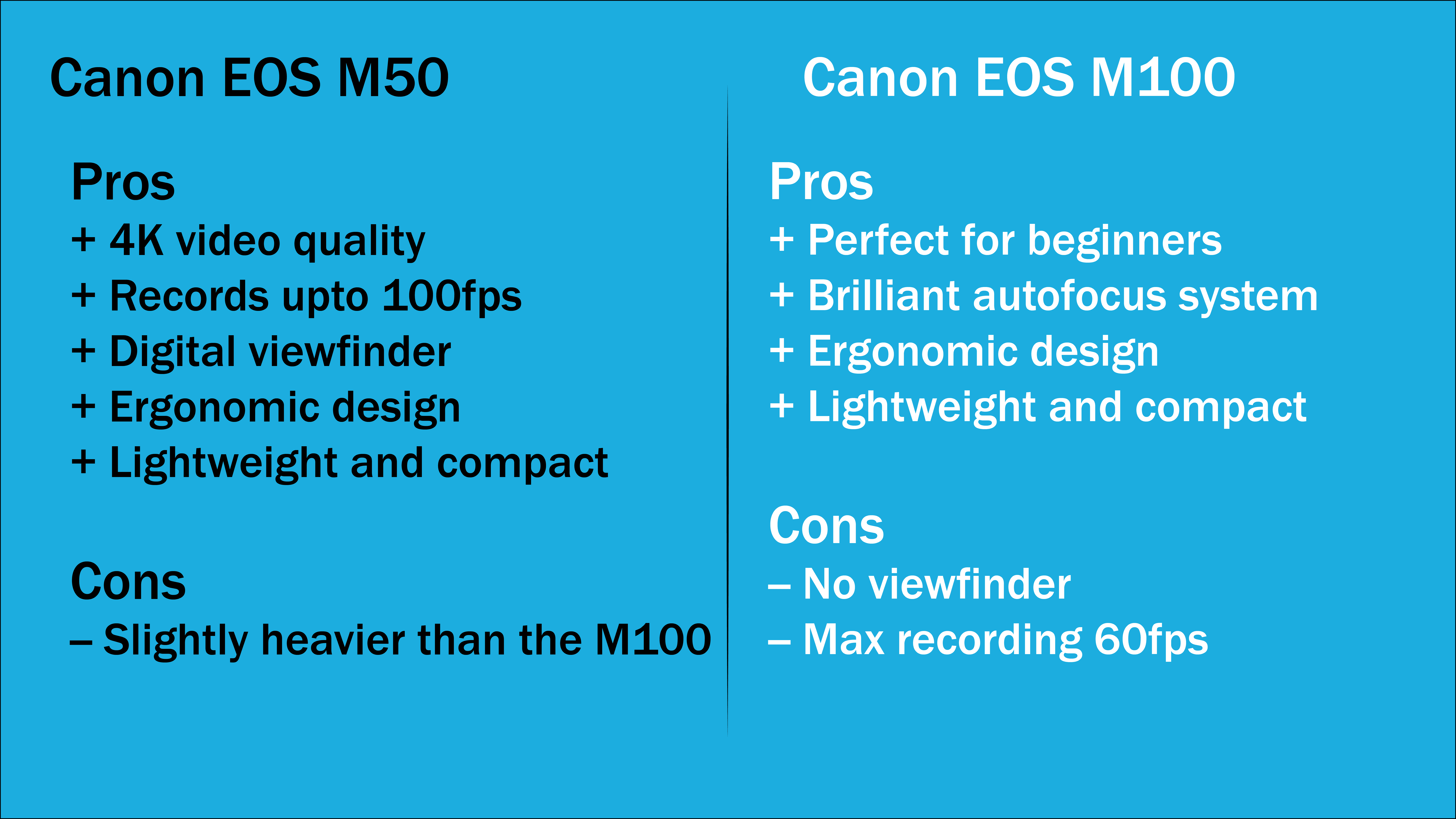 Canon EOS M50
Pros
4K UHD video quality
Records up to 100fps
Digital viewfinder providing greater control for shooting
Ergonomic design with brilliant grip
Lightweight and compact
Fantastic range of EF-M lenses available
Cons
Slightly heavier and bulkier than the M100
Canon EOS M100
Pros
Perfect for beginners
Brilliant autofocus system
Ergonomic design
Lightweight and compact
Fantastic range of EF-M lenses available
Cons
No viewfinder for those who want more control
Only capable of recording 60fps video
---
As an Amazon Associate we earn from qualifying purchases. Certain content that appears on PhotoWorkout.com comes from Amazon. This content is provided 'as is' and is subject to change or removal at any time.