If you're looking for a hands-on review of the Fujifilm X-T100, then you've come to the right place.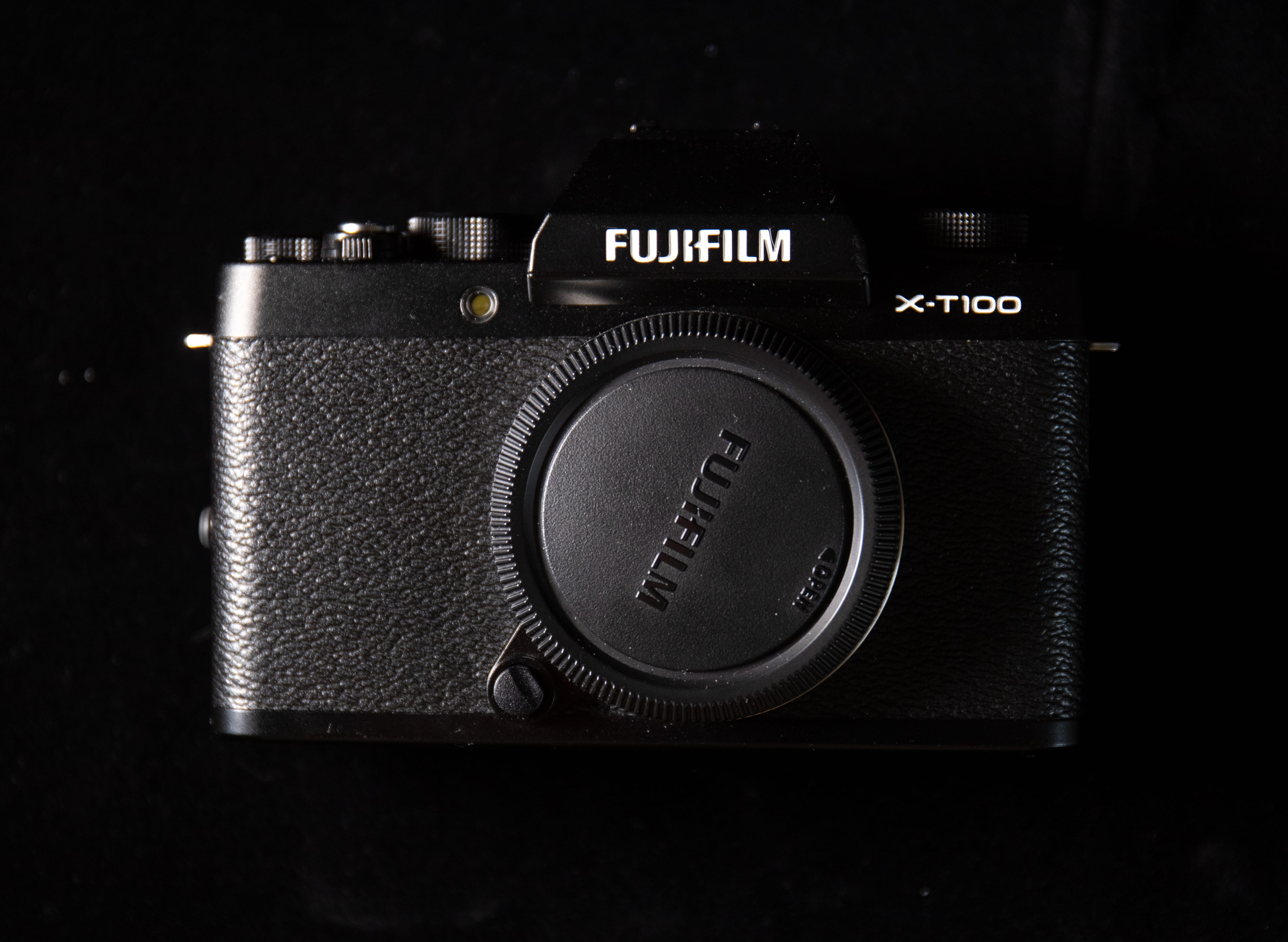 I spent several weeks photographing with the X-T100, and I'll share my findings in this article.
Specifically, you'll discover:
Whether the X-T100 is easy to use and handle (especially when shooting for hours without stopping)
Whether the X-T100's low-light performance allows for night photography and indoor shooting
Whether the autofocus can track subjects with ease for ultra-sharp shots
Much, much more!
So if you're ready to learn all about the X-T100, and whether it'd make the perfect new camera…
…then let's get started!
Fujifilm X-T100 Review: A Well-Priced Mirrorless Camera for Beginners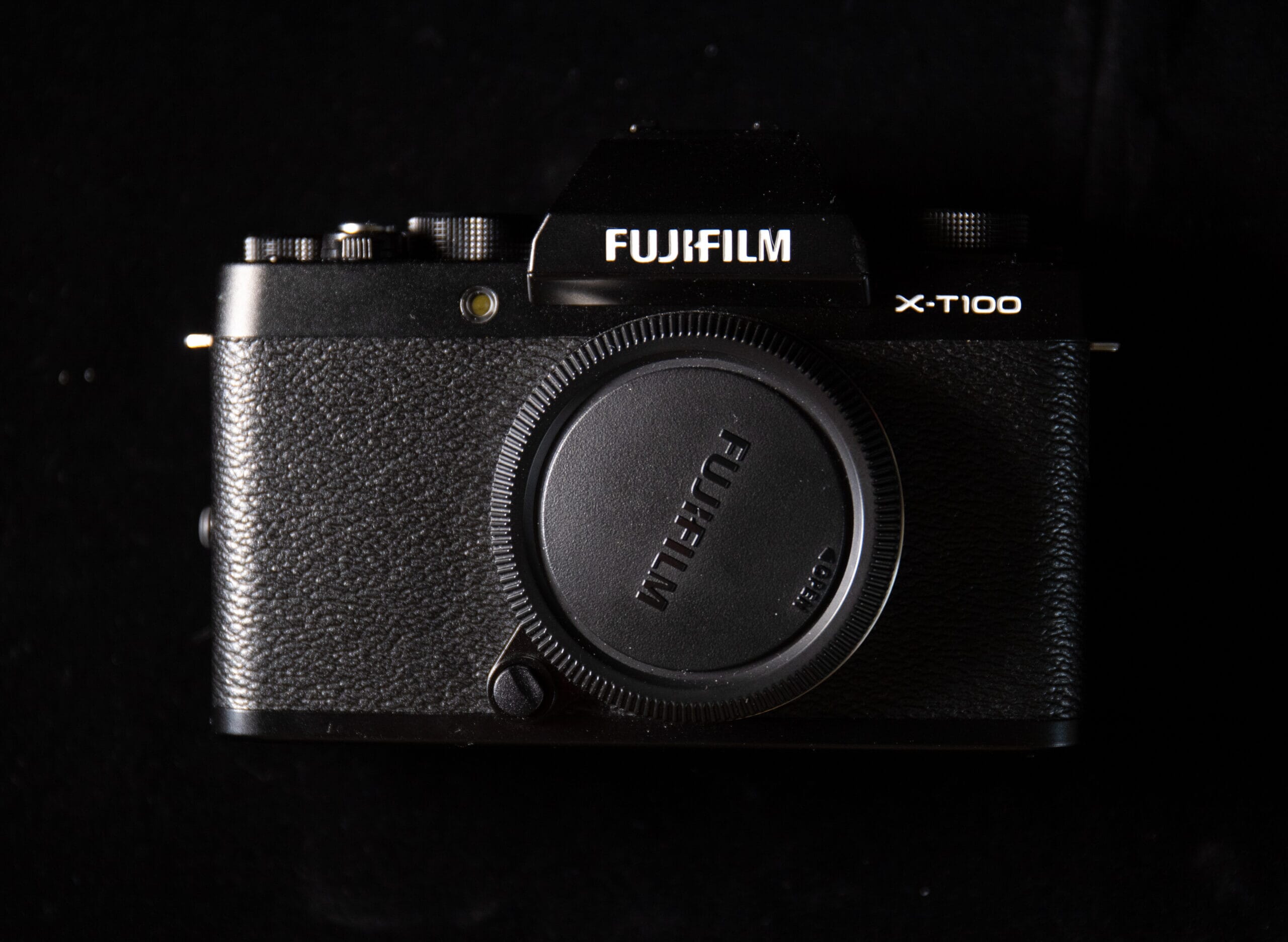 Product Name: Fujifilm X-T100
Product Description: The Fujifilm X-T100 is a compact, carefully-designed mirrorless camera - one that's perfect for beginners looking to upgrade to mirrorless photography on a budget.
Brand: Fujifilm
Offer price: 479.99
Currency: USD
Availability: InStock
Build Quality

Handling

Speed and Autofocus

Image Quality

Video
Summary
The Fujifilm X-T100 is a low-priced mirrorless camera, perfect for beginners looking to break into the mirrorless world, as well as experienced photographers wanting a small camera to keep in their pocket at all times. While the X-T100 is a poor action camera, it still manages to capture beautiful images – and the Fujifilm retro aesthetic is a nice bonus.
Pros
Compact build
Beautiful retro design
Stunning image quality
Reasonable price
Cons
Slow autofocus
Tough to grip for long periods
When you buy through links on our site, we may earn a commission at no cost to you. We evaluate products independently. Commissions do not affect our evaluations.
Fujifilm X-T100: Overview and Specs
The Fujifilm X-T100 is an entry-level mirrorless camera, designed for beginners looking for impressive image quality in a budget package, street and travel photographers after a compact, pocket-sized body, and smartphone photographers aiming to upgrade.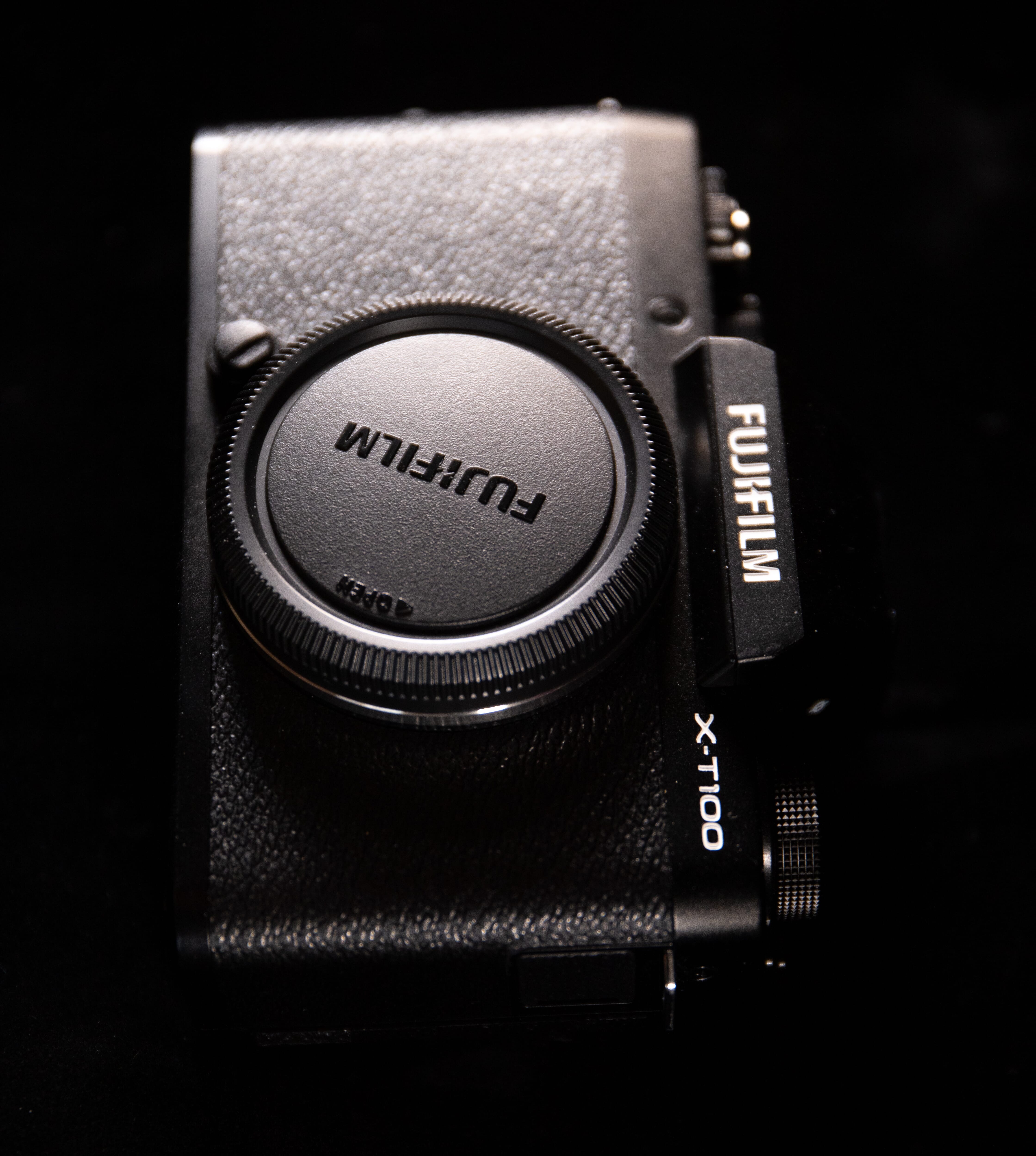 It is compact, and it's powerful enough to satisfy many beginner photographers – but the X-T100 has a couple of major drawbacks that should make some photographers look elsewhere, especially those hoping to shoot both video and stills.
That said, even with a few significant drawbacks, the X-T100 goes for under $450 USD, which is pretty darn good for a well-built Fujifilm mirrorless camera, and it does hold an edge over the competition in several key regards.
Of course, I'll cover all this in-depth later on in the review, but it's worth noting that the X-T100 boasts a very nice electronic viewfinder, plus a fully-articulating touchscreen, beautiful image quality, and a gorgeous design that you're going to love.
And that's not to mention access to the Fujifilm lens lineup, which manages to be well-built, inexpensive, and sharp all at the same time.
Let's take a quick look at the X-T100 specs:
Resolution: 24 MP, APS-C
Autofocus Type: Hybrid
Autofocus Points: 91
Continuous Shooting Speeds: 6 fps
ISO: 200-12,800 (expandable to 100-51,200)
LCD: 3-inch, 1040K
EVF: 2.36M-dot
Battery Life: 430 shots
Video: 4K/15p, 1080/60p
External Jacks: 2.5mm mic input, no headphone input
Fujifilm X-T100: Build and Handling
The X-T100's design is gorgeous, but its handling is a mixed bag – good in some ways, but frustrating in others, as you'll soon see.
First, you get that gorgeous, retro design that Fujifilm is so famous for, with a fake-leather exterior, old-timey control dials, and an unusually slim, compact body. If you've ever admired the film cameras of old, then the X-T100 is going to instantly impress; it's hard to explain unless you've held it for yourself, but that small, minimalistic camera just feels great in your hands, at least at the beginning.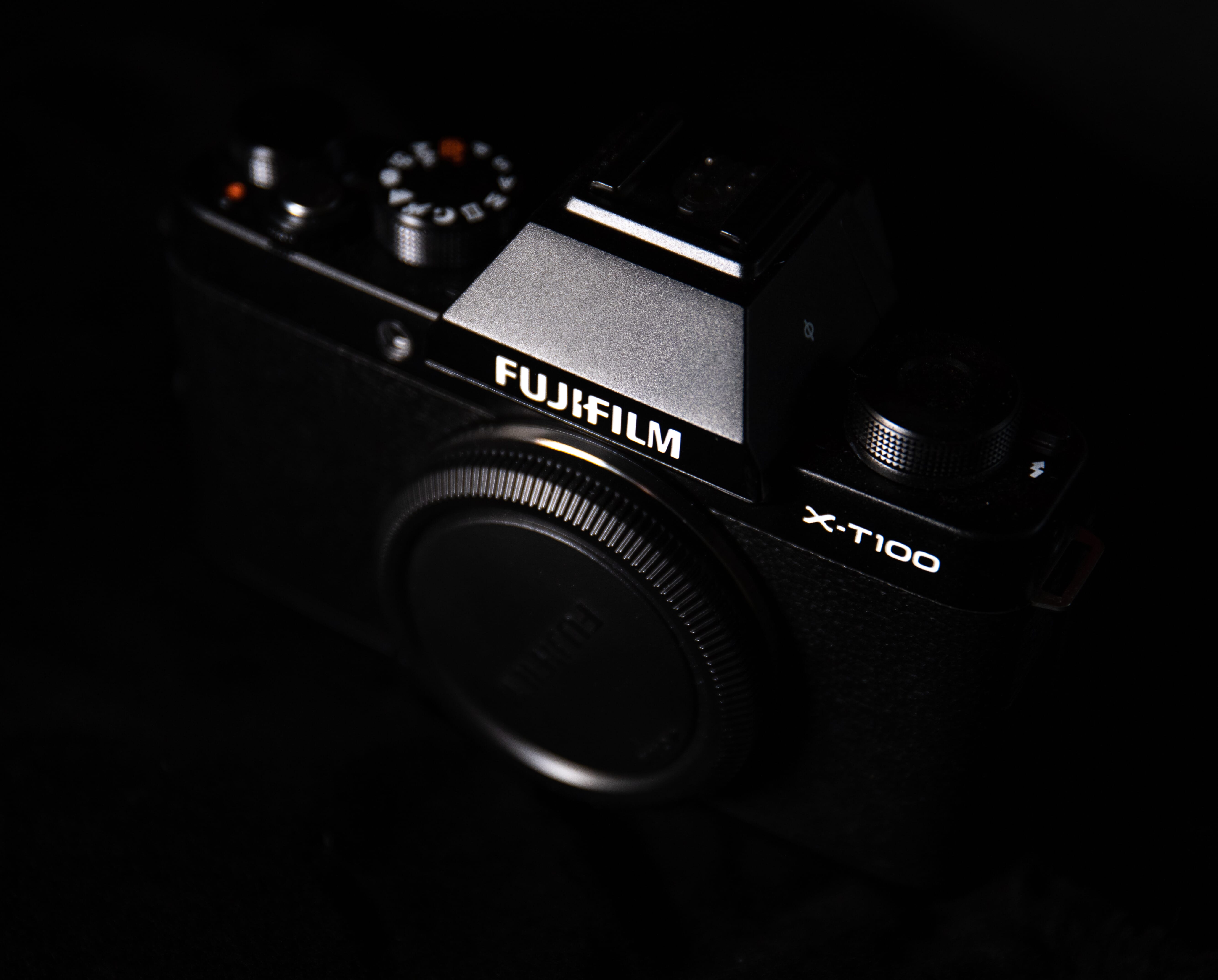 Unfortunately, the X-T100 is built with literally zero front-grip, which means that it's not easy to hold when shooting. After a few minutes, you'll probably start wishing you had something to grab onto, though Fujifilm did think of that; take a look in the original packaging, and you'll find a screw-on grip that'll help you feel a bit more comfortable (though it doesn't make a huge difference, and it ruins the design somewhat).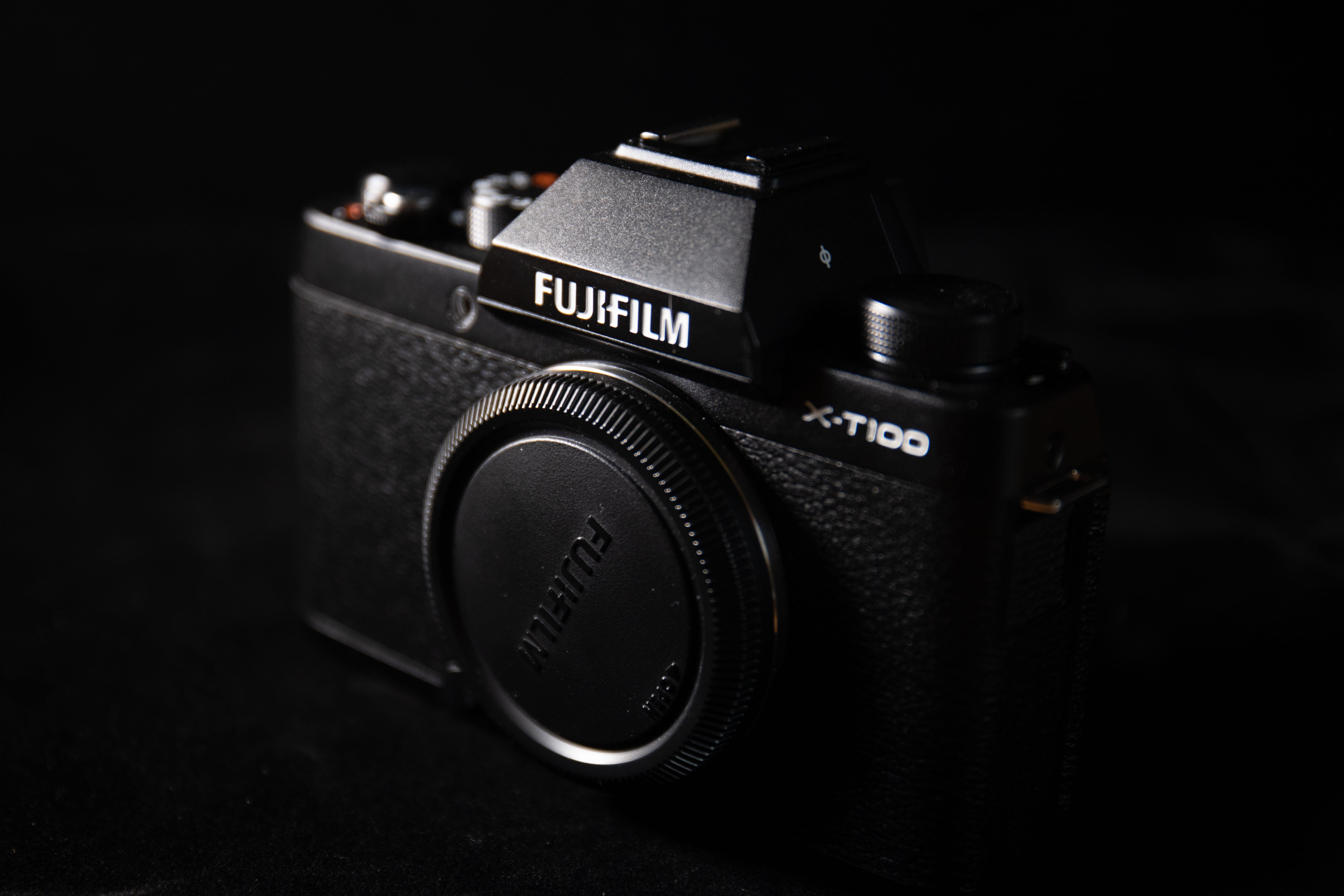 A lot of this comes down to personal preference, and if you have small hands, you may do just fine without the grip or with the screw-on option; just be aware that the X-T100, despite its slim, streamlined body, is hardly best-in-class for overall handling.
On the other hand, the X-T100 is pretty lightweight, so you can easily wear it around your neck for hours without any discomfort. Or you can slip it into a backpack, a suitcase, a handbag, or even a pocket, which is perfect for any travel photographers or casual photographers who always need a camera at their fingertips.
As you'd expect from an entry-level camera like the X-T100, there's no weather sealing, but the build does feel pretty solid. No, I wouldn't recommend taking this camera out in heavy rain, but it should put up with a bit of rough handling.
Moving on to the controls:
You have a mode dial on the top of the camera, plus two dials off to the right and left. Moving to the back, you have the electronic viewfinder, a small rotating dial, and a cluster of buttons off to the right, as well as the 3-inch, 1040K-dot LCD. For some photographers, the button placements on such a small body may feel a bit cramped, but I didn't have any issues myself (and my hands aren't especially small).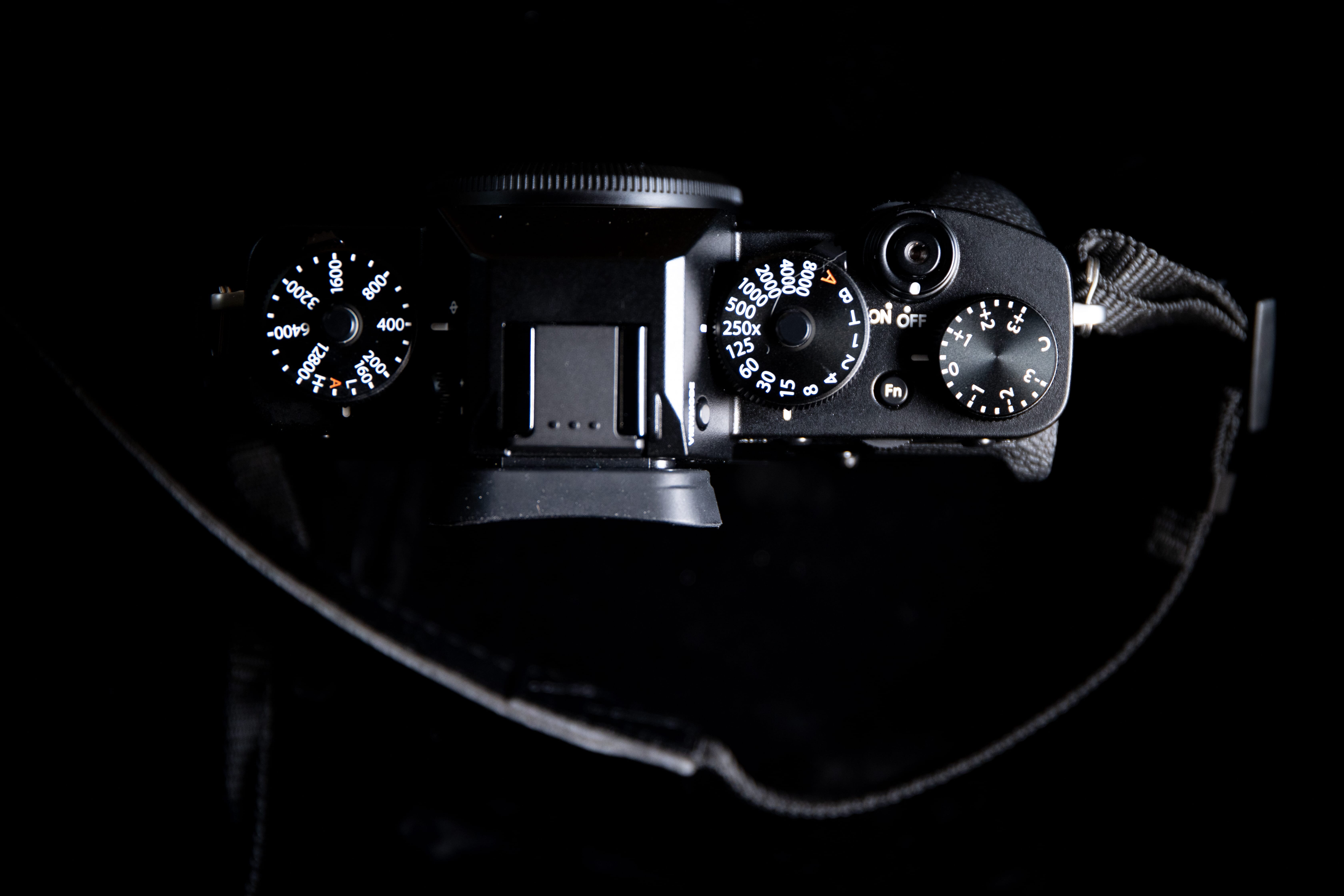 For me, the electronic viewfinder is a make-or-break aspect of mirrorless cameras. A poor EVF is frustrating to work with, plus it'll hinder your compositional abilities – and while there's always the LCD, this is difficult to use in certain situations (e.g., when photographing subjects on the move) and inaccurate in bright light.
Fortunately, the X-T100's EVF is thoroughly impressive, and should satisfy any beginner or intermediate photographer. It offers 2.36M-dot resolution, which is excellent for the price, and is a step up from several key competitors (specifically, the Sony a6000 and Sony a6100, both of which are working with 1.44M-dot EVFs). And the EVF doesn't just sound good; it looks good, too, offering a colorful, clear method of composing and previewing images, even if it doesn't look quite as nice as the viewfinder on the (much more expensive) Fujifilm X-T3.
Then there's the LCD, which is a reasonable three inches, and is sharp enough for accurate previews of images. It boasts touchscreen functionality, which lets you tap to set your focus point or to change settings.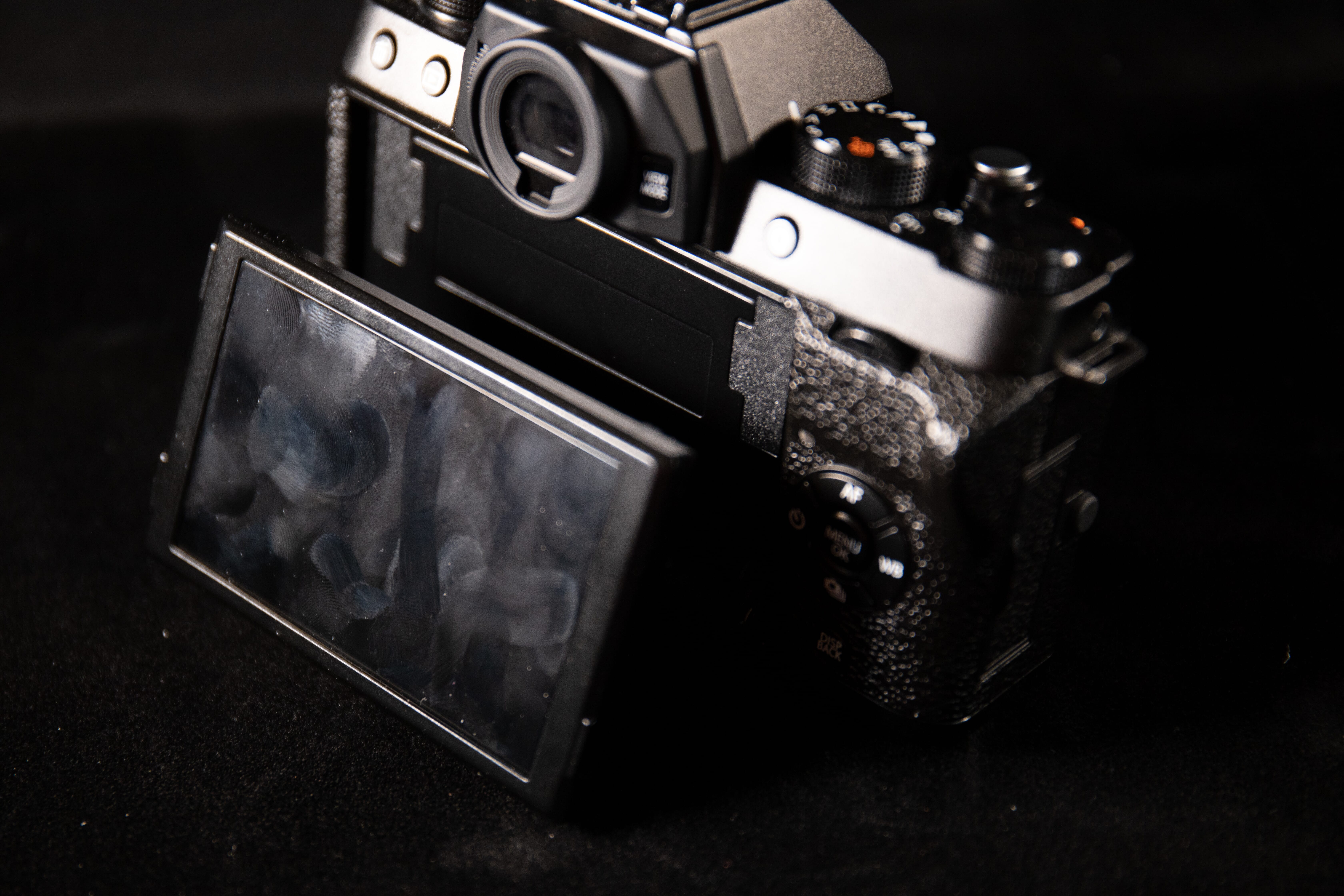 But the real highlight here is the tilt-and-swivel functionality. The X-T100's LCD tilts up and down, plus it swivels out 180 degrees. This is perfect for vloggers or photographers looking to capture selfies (and it's useful for genres where you're shooting at odd angles and don't want to contort your body to get in position, such as architectural or macro photography).
Finally, I'd like to briefly mention battery life on the X-T100. It's CIPA-rated at 430 shots, though you'll certainly be able to go beyond this when shooting continuously or using the viewfinder sparingly. This is very nice for a mirrorless camera, and should let you shoot all day without stopping (and save you from having to purchase an extra battery or two!).
Ultimately, the X-T100 handles well, but the lack of the front grip is annoying, and the button layout may feel restrictive for folks with larger fingers. However, if you're looking for a camera you can take anywhere with minimal fuss, the X-T100 is a stellar pick.
Fujifilm X-T100: Autofocus and Continuous Shooting
The Fujifilm X-T100's autofocus performance is frustrating, to say the least.
Fujifilm has included a relatively small number of focusing points (91) in this hybrid AF system, which uses a mix of contrast- and phase-detect points to (ideally) capture sharp images.
Unfortunately, when I used the X-T100, I was constantly annoyed, because the X-T100 failed to track my subject in pretty much every scenario. And focusing was all-around slow, even with stationary subjects; I spent far too long waiting for the X-T100 to hunt back and forth as it tried to lock onto simple, decently-lit subjects such as this one: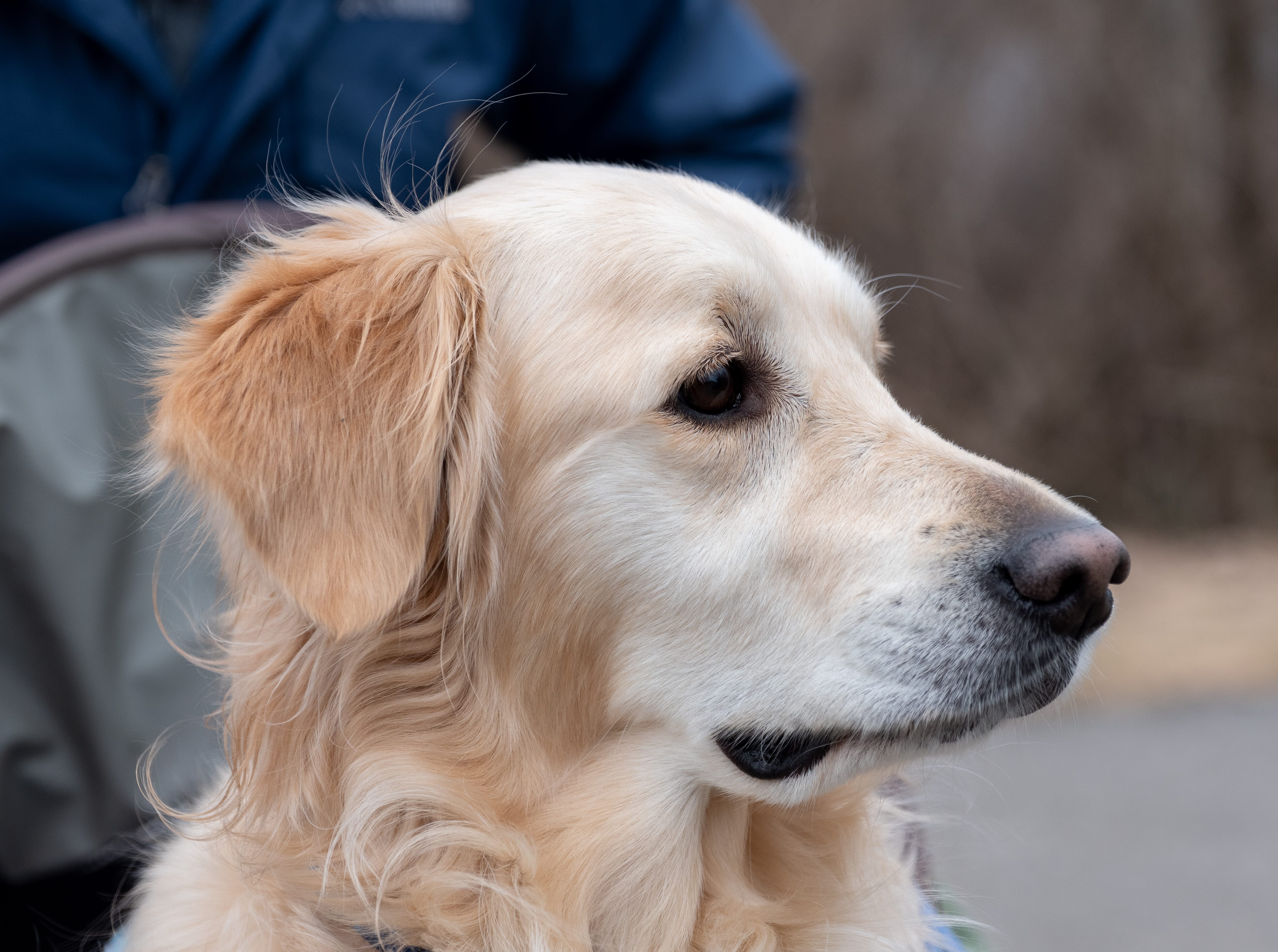 (Note that I tested the X-T100 with the Fujifilm 16-55mm f/2.8, which is an excellent autofocus performer and didn't hinder the camera in the slighest.)
While I'll discuss this more later, it's worth mentioning that the Fujifilm X-T200 came out just last year and offers a significant autofocus upgrade, though in a more expensive package.
Of course, poor autofocus isn't the end of the world – depending on the type of photography you do. If you're a casual shooter, you may be okay with the X-T100's focusing speeds. Ditto for landscape photographers, architectural photographers, and macro photographers, who should often consider focusing manually, anyway.
But if you're looking to photograph birds, wildlife, events, or sports, the X-T100 isn't the way to go.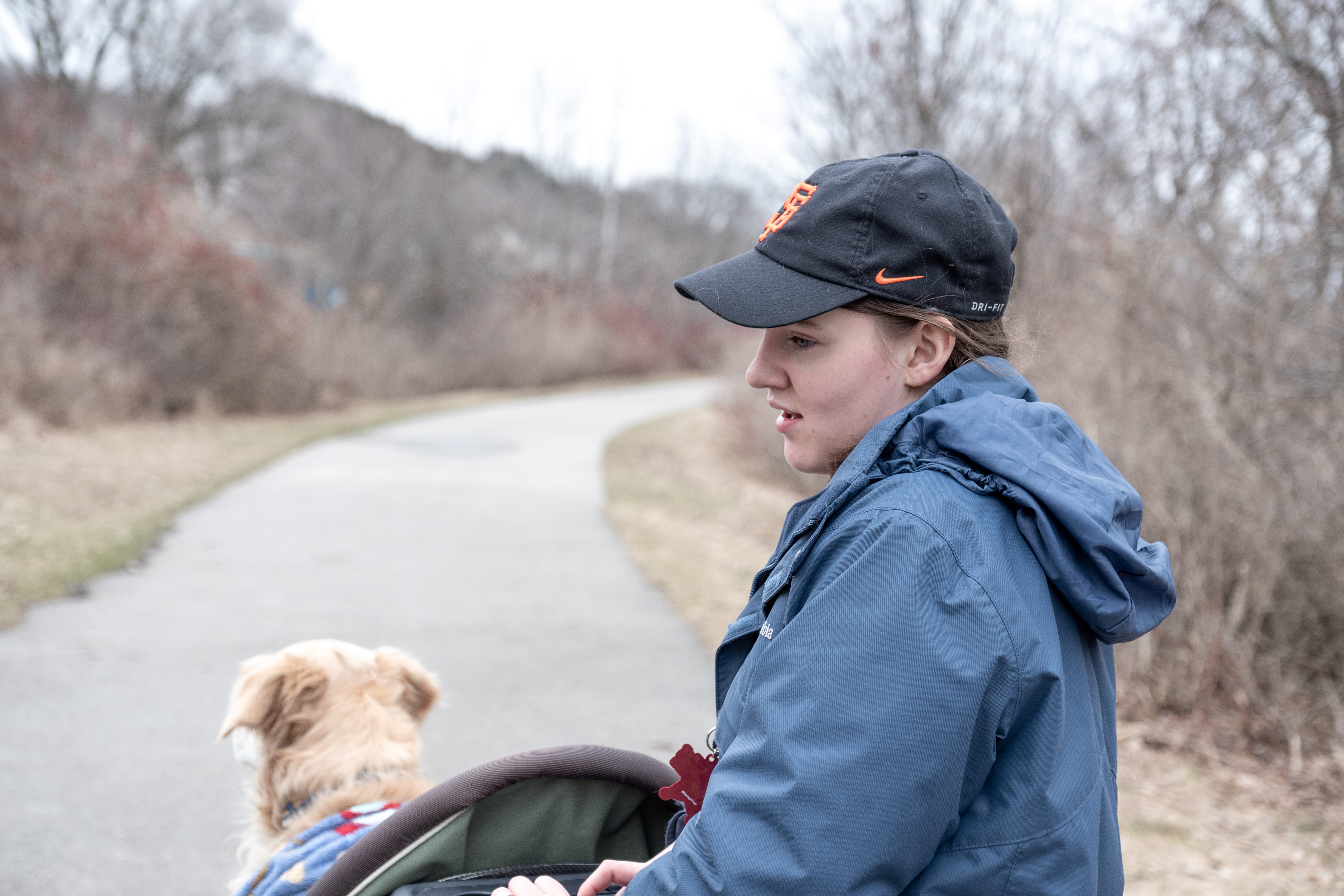 Briefly, it's worth covering the X-T100's continuous shooting speeds:
6 frames per second, for 16 RAW photos or 58 JPEGs.
The speed alone isn't terrible, and will get you decent burst speeds for action shooting, but the tiny, 16-shot buffer will hold you back if you plan to shoot in RAW (and I highly recommend that you do).
All in all, I'm forced to conclude that the X-T100 just isn't an action camera. If you're not looking to shoot in fast-paced scenarios with fast-moving subjects, then there's no need to worry; the X-T100's image quality is excellent, as you'll learn in the next section.
Fujifilm X-T100: Image Quality
As with most Fujifilm cameras, image quality is where the X-T100 truly shines; its images are sharp, colorful, and just all-around great, certainly good enough to satisfy even discerning professionals.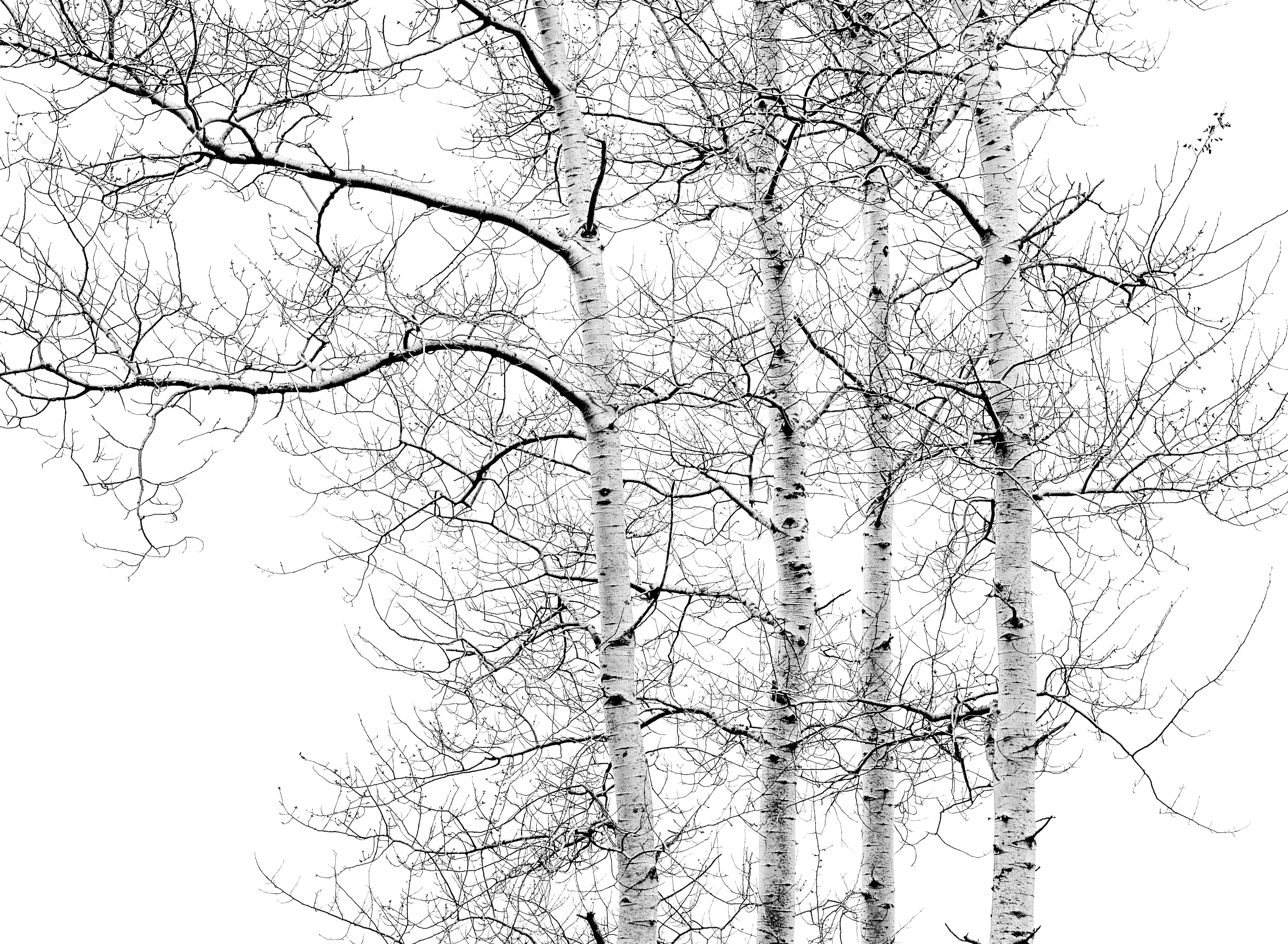 First, there's the resolution, and while 24 MP isn't groundbreaking for an entry-level camera, it's one-hundred percent acceptable, allowing you to make larger prints and small crops without problems. In my view, that 20+ MP range is perfect for most photographers – beginners or pros – so 24 MP is a great place to be.
JPEGs look beautiful straight out of the camera, thanks to Fujifilm's one-of-a-kind film simulations, which let you apply classic film looks to your photos for that extra bit of spice. I'm absolutely head-over-heels for these film simulations – I practically salivate every time I get my hands on a Fujifilm camera – so it's difficult to understate their brilliance, at least in my eyes. Plus, if you shoot with a film simulation, you can see it in action through the electronic viewfinder, which means that you're viewing the world in film (a fact that never gets old!).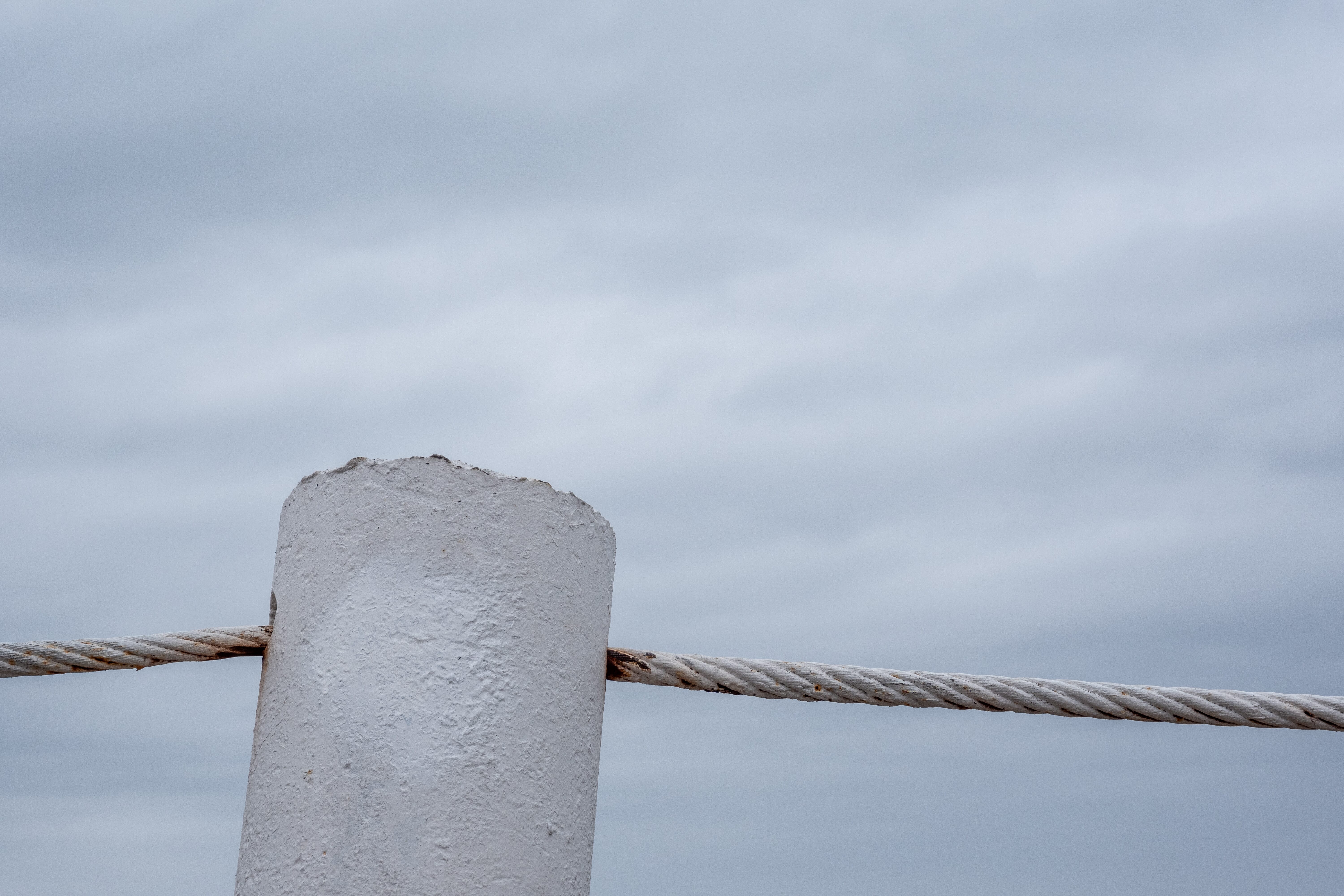 As for high-ISO performance, the X-T100 does a very nice job. Noise starts to creep in around ISO 1600, but images are still usable through ISO 3200 or so, which is around a stop better than the Sony a6000 (which peters out around ISO 1600), and is marginally better than the Canon EOS M50. I was quite pleased with this performance, which lets you shoot comfortably indoors (e.g., casual family shots and events), or at dawn or dusk when out walking. Dynamic range is also nice, and should satisfy most beginning landscape shooters, travel photographers, and more.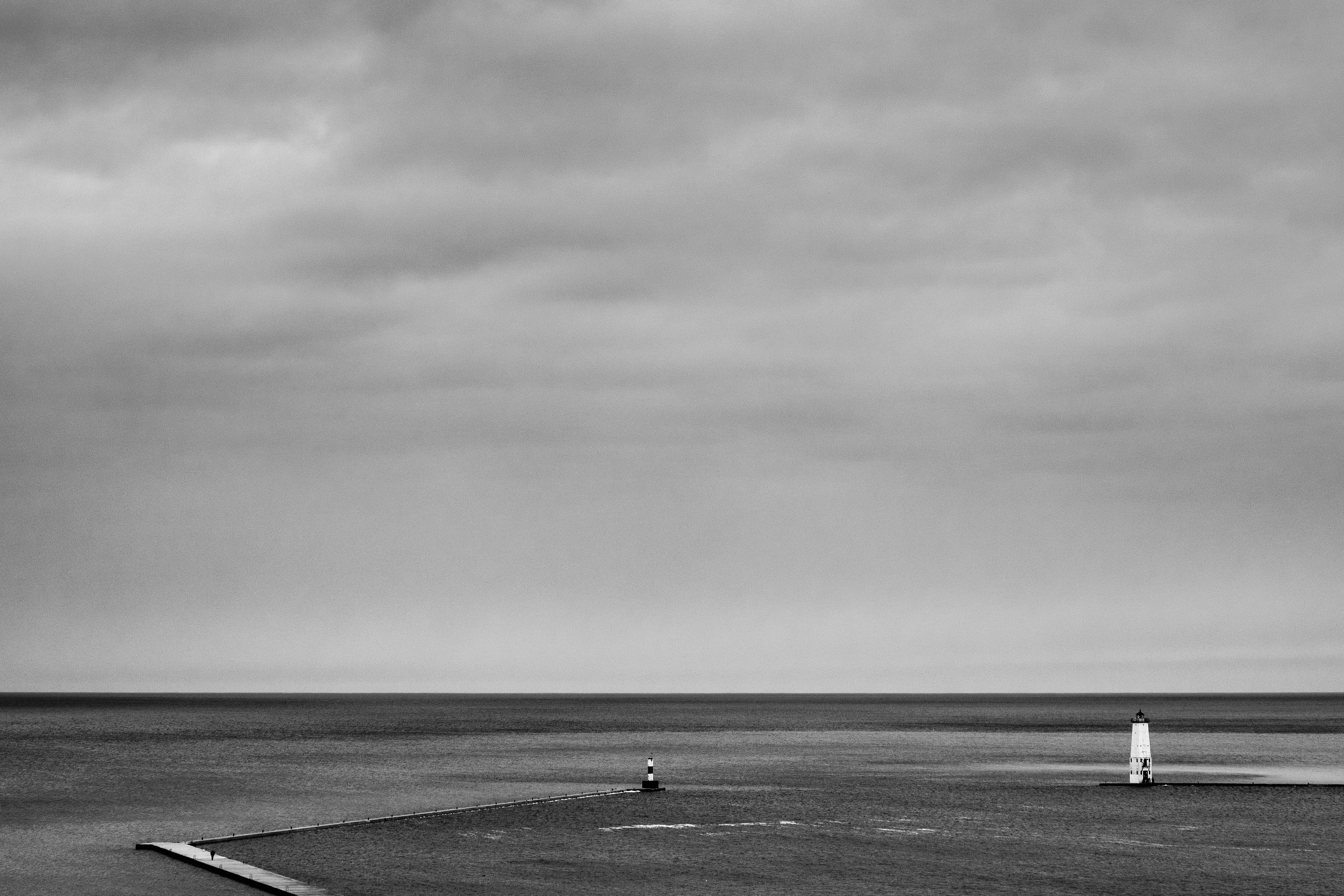 Honestly, if image quality is your main objective and you don't have much to spend, it's tough to go wrong with the $450 X-T100. It's just that good, and it works great combined with the inexpensive 15-45mm kit lens (which is one of the best mirrorless kit lenses on the planet).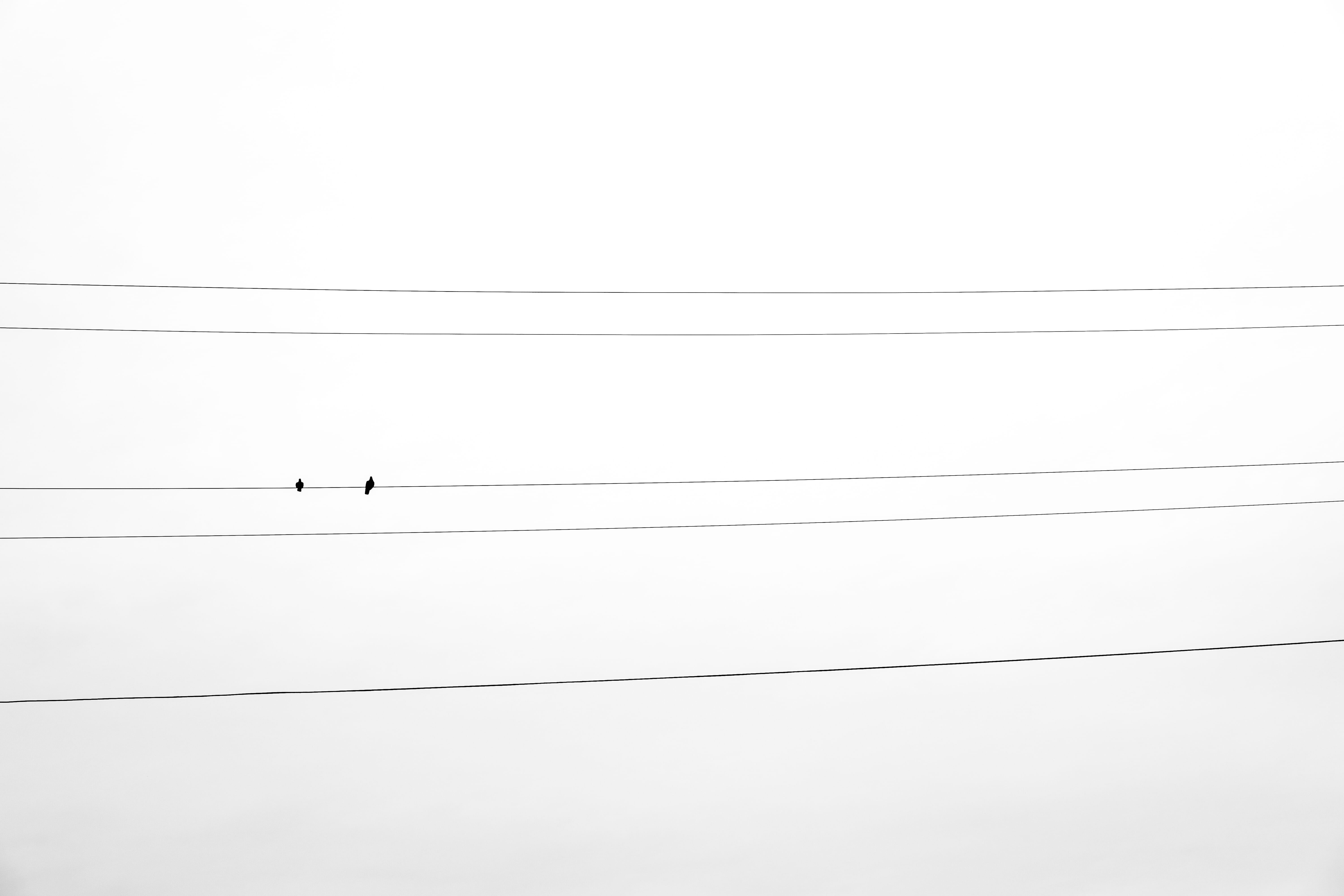 Fujifilm X-T100: Video
Here's the main takeaway from this (short) section:
The Fujifilm X-T100 is not a good video camera.
Yes, it offers a fully-articulating screen, one that's perfect for vlogging and other video tasks.
And the battery life is nice for those who like to shoot for long periods in the field.
But while the X-T100 technically shoots 4K, it's 4K at 15 fps, which looks unpleasantly choppy and just isn't what you want. You can always set the X-T100 back to 1080p (and here, you get a nice 60 frames per second), but if you're interested in taking your video shooting to the next level, 4K is a key feature.
Also, the X-T100 doesn't include a headphone jack, which is annoying if you like to monitor audio when recording.
Bottom line:
There are so many better options out there, and if video is your thing, or if you're getting into videography along with stills photography, then the X-T100 is a poor choice.
Alternatives to the Fujifilm X-T100
The Fujifilm X-T100 is one of the cheapest mirrorless cameras on the market right now, especially if you're looking for an electronic viewfinder.
However, for an additional hundred dollars or so, you can grab the Sony a6000. The autofocus and continuous shooting performance are worlds better (you get 11 frames per second), plus the grip offers a more comfortable shooting experience. But the electronic viewfinder is poor, the kit lens is terrible, and you don't get any of the extras that make Fujifilm cameras so special (the Film Simulation modes and the gorgeous design). Also, high-ISO performance lags around a stop behind the X-T100, which makes shooting indoors or at night significantly more difficult.
Best beginner camera for action photography
The Sony a6000 is a minimalist camera that can handle most beginner demands, from fast autofocus to decent image quality and more.
Also worth considering is the Canon EOS M50. It's pricier, but it offers improved autofocus performance, more conventional handling, and 4K/24p video. It packs a fully-articulating screen for vloggers, and while the image quality lags slightly behind the X-T100, it's not especially noticeable. Personally, I'd be tempted by the EOS M50, especially if you plan to shoot action, even on occasion – but if you don't need the autofocus speeds and you like the Fujifilm look, then the X-T100 is still a good pick.
Best budget option for video shooting, vlogging, and casual photography
The Canon EOS M50 may not offer the best image quality on the market, but its reliable autofocus performance and 4K/24p video make it a great choice for beginner photographers and videographers alike.
Finally, there's the Fujifilm X-T200, which launched in 2020 and offers a number of critical upgrades over the X-T100, including faster autofocus, higher continuous shooting speeds, and superior (4K/30p) video. But it's pricier ($699 USD without a kit lens, $799 with the 15-45), and it's tough to find, at least at the time of writing.
Best for beginners with more money to spend
For the beginner photographer, the Fujifilm X-T200 has it all: fast autofocus, stunning image quality, and 4K/30p video. There's nothing it can't do – but it'll set you back several hundred more than the X-T100.
Is the Fujifilm X-T100 the Right Camera for You?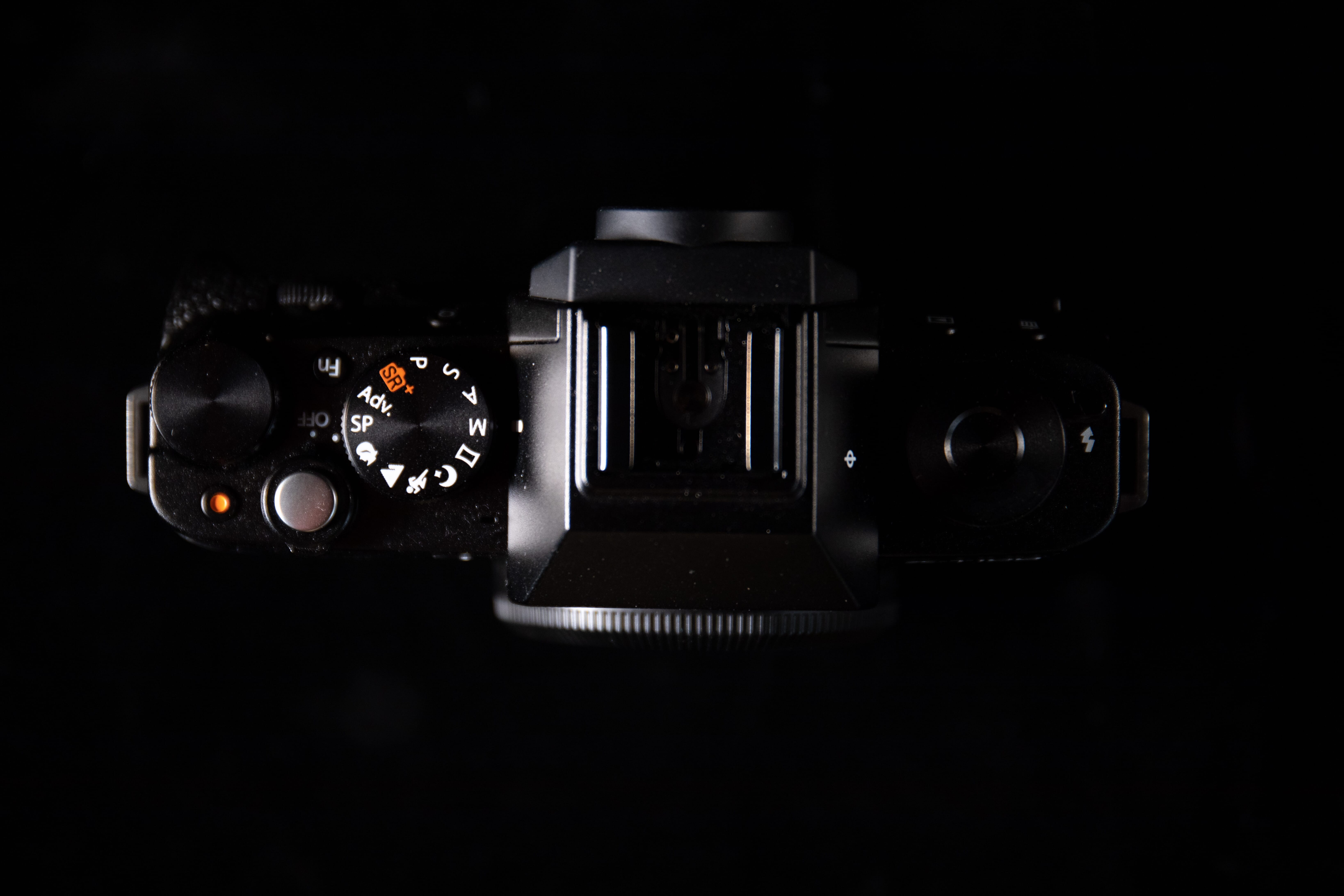 The Fujifilm X-T100 is a good camera, one that's capable of capturing stunning photos – but it also comes with a number of serious drawbacks, which you should be aware of before buying.
Chief among these is the slow autofocus. If you plan to photograph sports, people on the move, or wildlife, then the autofocus is bound to disappoint – but if you're not into action shooting, this shouldn't be a problem.
Then there's the 4K/15p video, which just won't work for serious 4K videography. But if you're happy working with 1080p resolution, or you're not interested in video, then the X-T100 may be an absolute bargain.
For just $450, you get the beautiful Fujifilm design, a compact, well-built body, stunning image quality, and Fujifilm's Film Simulation modes.
So if you're a beginner looking for a very casual, easy-to-carry camera, a travel photographer who doesn't mind a more deliberate shooting pace, or someone looking to shoot lots of still subjects with no need for lightning-fast autofocus, then the Fujifilm X-T100 is a great buy!
Best for beginners on a budget
The Fujifilm X-T100 offers gorgeous image quality and a compact, beautifully-designed build for a cheap price. If you're looking for a simple camera that can capture stunning photos in low-pressure situations, then the X-T100 is a great choice.
Is the Fujifilm X-T100 a good camera?
The Fujifilm X-T100 offers a number of excellent features – but it also falls short in several key ways. Specifically, the X-T100 offers a well-built body, a fully-articulating LCD, a beautiful electronic viewfinder (especially for the price), and a budget price, not to mention the excellent image quality. But the X-T100's autofocus is frustratingly slow – so slow, in fact, that you'll struggle to lock focus on most moving subjects, and you'll even struggle to focus quickly on still subjects. Also, the 4K/15p video capability is pretty abysmal. In other words: the Fujifilm X-T100 is good for some photographers, but not for others!
Which Fujifilm X-series camera is the best?
Yes, the Fujifilm X-T100 is an APS-C camera, designed primarily for entry-level photographers. That depends on your needs! The Fujifilm X-T4 is probably the most well-rounded camera in the Fujifilm lineup, with stunning image quality, fast autofocus, in-body image stabilization, blazing-fast shooting speeds, and more. But it's also very pricey.  Then there's the X-T30, which lacks the in-body image stabilization and build quality of the X-T4, while still offering fast autofocus and impressive continuous shooting speeds. It's light, it's compact, and it's also very powerful, so it's a good purchase for those who require top-notch features at a lower price.  Finally, there's the X-T100 and X-T200. Both are designed for beginners, with the X-T100 costing less and offering many of the same features – but the X-T200 does boast improved autofocus, as well as faster continuous shooting speeds. 
Does the Fujifilm X-T100 have an electronic viewfinder?
Yes, it does! The X-T100 features a 2.36M-dot EVF – which is crisp, colorful, and great to work with! This is one of the X-T100's main selling points, because competitors (including the Sony a6000) fail to match its EVF resolution.
Should I buy the Fujifilm X-T100?
That depends on the type of photography you do. The Fujifilm X-T100 is a great budget mirrorless camera for photographers moving up from a smartphone or from a point and shoot camera. More serious photographers can also use the Fujifilm X-T100 as a compact camera for walkaround photography, because of its small, lightweight form factor. However, the X-T100's autofocus is very slow, so I recommend anyone looking to shoot action consider other options (such as the Sony a6000).
Is the Fujifilm X-T100 good for video?
Unfortunately, the Fujifilm X-T100 is a very poor video camera. Shooting with 4K is possible, but you only get 15 frames per second, which looks pretty bad. And there are plenty of alternatives that'll give you at least 4K/30p, as well as other useful video features (such as a headphone jack).
Is the Fujifilm X-T100 a DSLR?
No, the Fujifilm X-T100 is an APS-C mirrorless camera, not a DSLR.
---
As an Amazon Associate, we earn from qualifying purchases. Certain content was provided "as is" from Amazon daily and is subject to change or removal at any time.