The Fujifilm X-T30 is the latest camera in Fujifilm's mid-range lineup, and it seems to offer a lot of mouthwatering features, from blazing-fast continuous shooting speeds to wonderful ergonomics and serious video capabilities.
But how does the X-T30 perform in the field? And who should really think about purchasing it?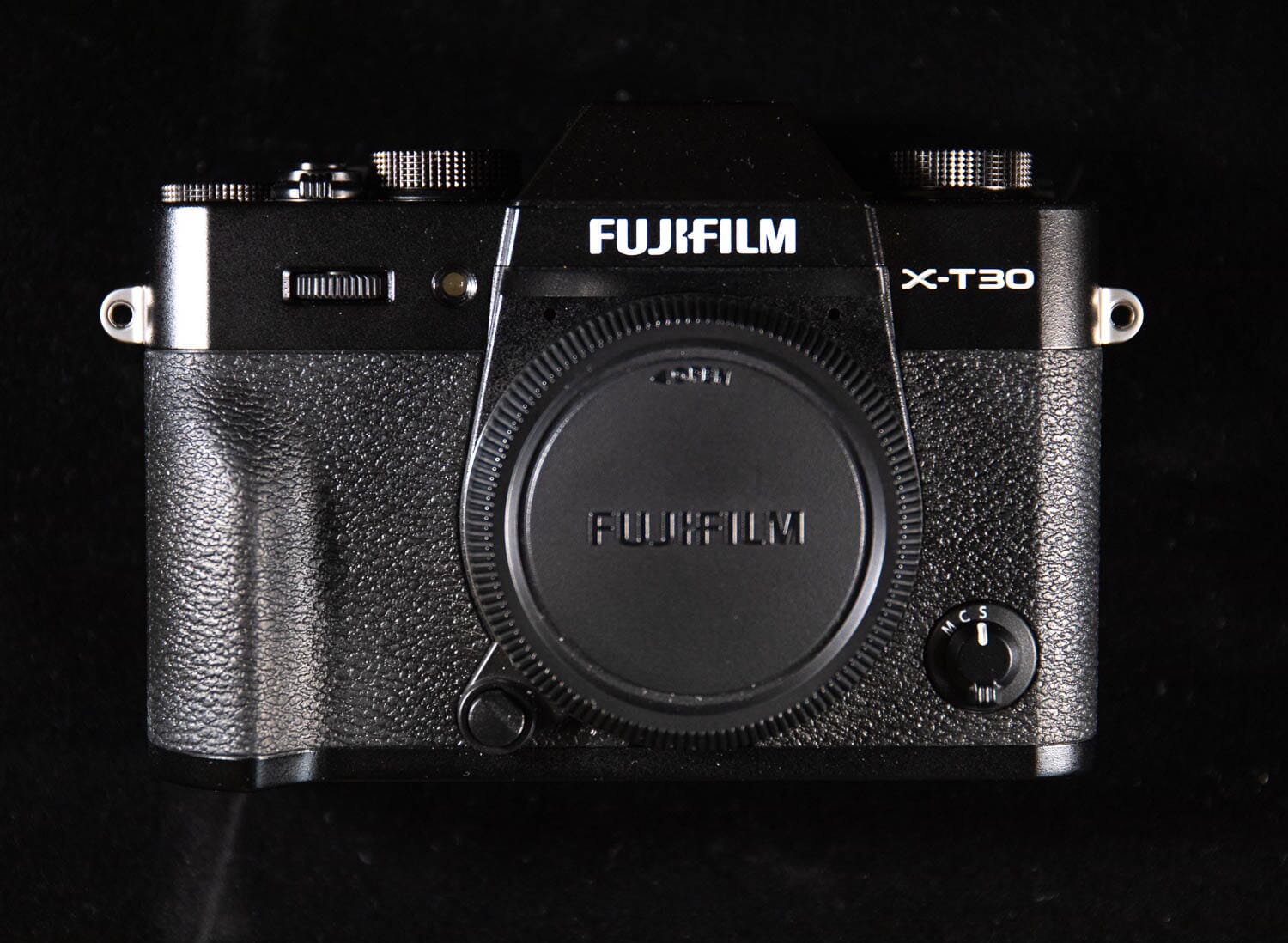 In this article, I'm going to share a comprehensive, hands-on Fujifilm X-T30 review. I've spent time testing this camera in all sorts of shooting scenarios, and I'm ready to tell you everything you need to know before buying.
So if you're wondering whether the Fujifilm X-T30 is right for you, then read on.
When you buy through links on our site, we may earn a commission at no cost to you. We evaluate products independently. Commissions do not affect our evaluations.
The Fujifilm X-T30: Overview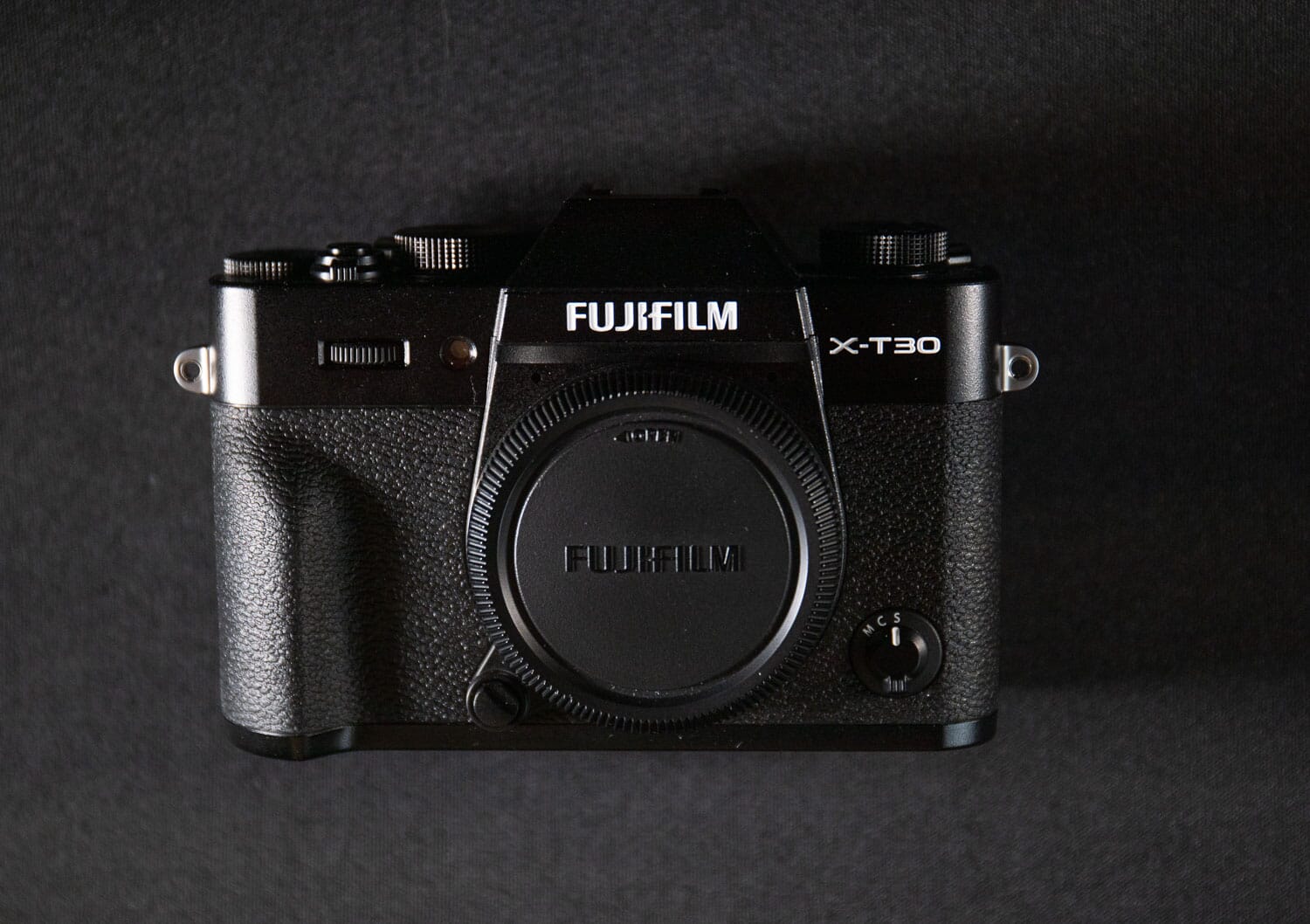 The Best Budget APS-C Camera on the Market
The Fujifilm X-T30 offers beautiful image quality, capable autofocus, and beautiful video at an excellent price. It's one of the most versatile cameras we've ever tested, especially in the sub-$1000 price range.
The Fujifilm X-T30 isn't the newest camera on the block – it started shipping over a year and a half ago at the time of writing – but as you'll soon see, it's certainly not a camera you should disregard. Fujifilm has been creating stellar camera after stellar camera, and the Fujifilm X-T30 is among the best of the bunch.
This is for a few reasons:
First, Fujifilm is known for its "retro" style cameras, fully-equipped with film simulations, film-like dials, and lenses sporting aperture rings, and the Fujifilm X-T30 fits this mold. I consider this a huge benefit, and if you've never tried a Fujifilm camera, you're going to love the feeling of the X-T30 in your hands. Plus, it's pretty compact and lightweight, making it a great option for casual, travel, and street photographers.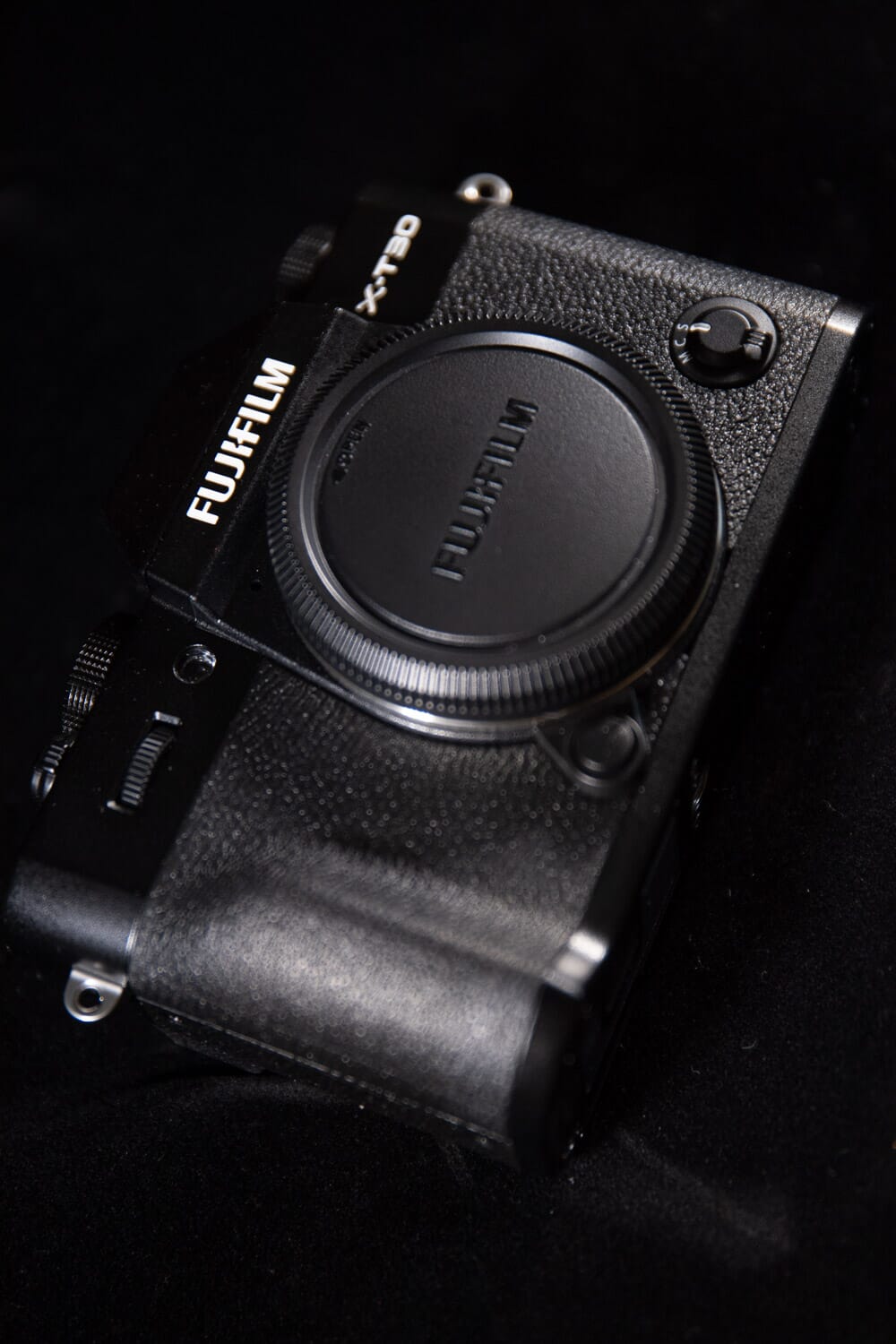 Second, like all Fujifilm X-series cameras, the X-T30 packs a 26 MP APS-C sensor. This means that you won't get the same high-ISO performance or dynamic range as, say, Sony's flagship A7 models, but what you do get is pretty darn impressive. High-ISO performance is very respectable (I discuss this more later on, but I feel comfortable pushing the X-T30 to around ISO 3200, or even ISO 6400 if needed). Overall, I was very impressed by the X-T30's image quality (which is essentially identical to the image quality on the X-T3 and X-T4, by the way).
Third, you've got video quality to consider, and while the X-T30 isn't a professional video camera by any means, it can hold its own, offering stunning, uncropped 4K/30p footage; it's a great choice for hobbyist videographers or even professionals looking for an on-the-go backup.
And I haven't even mentioned shooting speeds – at a whopping 30 fps (with a 1.25x crop), the Fujifilm X-T30 can effortlessly outpace the Canon 1D X Mark III, the Sony a9, and the Nikon D6.
All this for an $800 package (body only), and you've got yourself a real nice bargain.
Is the Fujifilm X-T30 a perfect camera?
No, of course not. It has some noticeable drawbacks, including the lack of a fully-articulating screen (it tilts), a decent-but-dated electronic viewfinder, and good-but-not-great autofocus capabilities. Plus, there are no weather-sealing or dual card slots, and if you want in-body image stabilization, you've got to upgrade to the X-T4.
Overall, it's tough not to come down on the side of the Fujifilm X-T30, and out of all the cameras I've used, it might be the one that gives you the most bang for your buck, especially if you're a fan of the Fujifilm style. But there are some folks – including professional and semi-professional photographers in need of IBIS, dual card slots, and a high-megapixel, full-frame sensor, as well as outdoorsy shooters looking for a robust camera – who should pass over the X-T30.
So to learn more about the X-T30, and discover whether it's really the right camera for your needs, make sure you check out the rest of this review (including the section on X-T30 alternatives at the end).
Fujifilm X-T30: Build and Handling

Fujifilm cameras are unlike anything else on the market today, but in the best possible way. The X-T30 is compact and lightweight (383 g/13.5 oz) without feeling cheap; holding it is similar to holding a thin slab of wood, because it just feels solid, but it's the sort of camera you can easily stow in a pocket, a backpack, or some type of travel bag.
Unfortunately, the X-T30 isn't weather-sealed like its pro-level older siblings, but I'd feel pretty comfortable taking it out in light snow or rain, provided I took the proper precautions. That makes the X-T30 a viable option for casual nature photographers, event photographers, or sports photographers that need to handle a bit of weather on occasion, but who don't plan to shoot in a downpour.
And the body isn't plasticky at all – the whole thing just screams "quality," despite its sub-$1000 price tag.
As for the design, you get that gorgeous Fujifilm retro look, so you instantly feel like an old-time film photographer with the X-T30 around your neck. You can adjust the shutter speed via the dedicated dial on top of the camera, and there's an exposure compensation dial there, as well (to change the aperture, you can use the dedicated aperture ring present on Fujifilm lenses).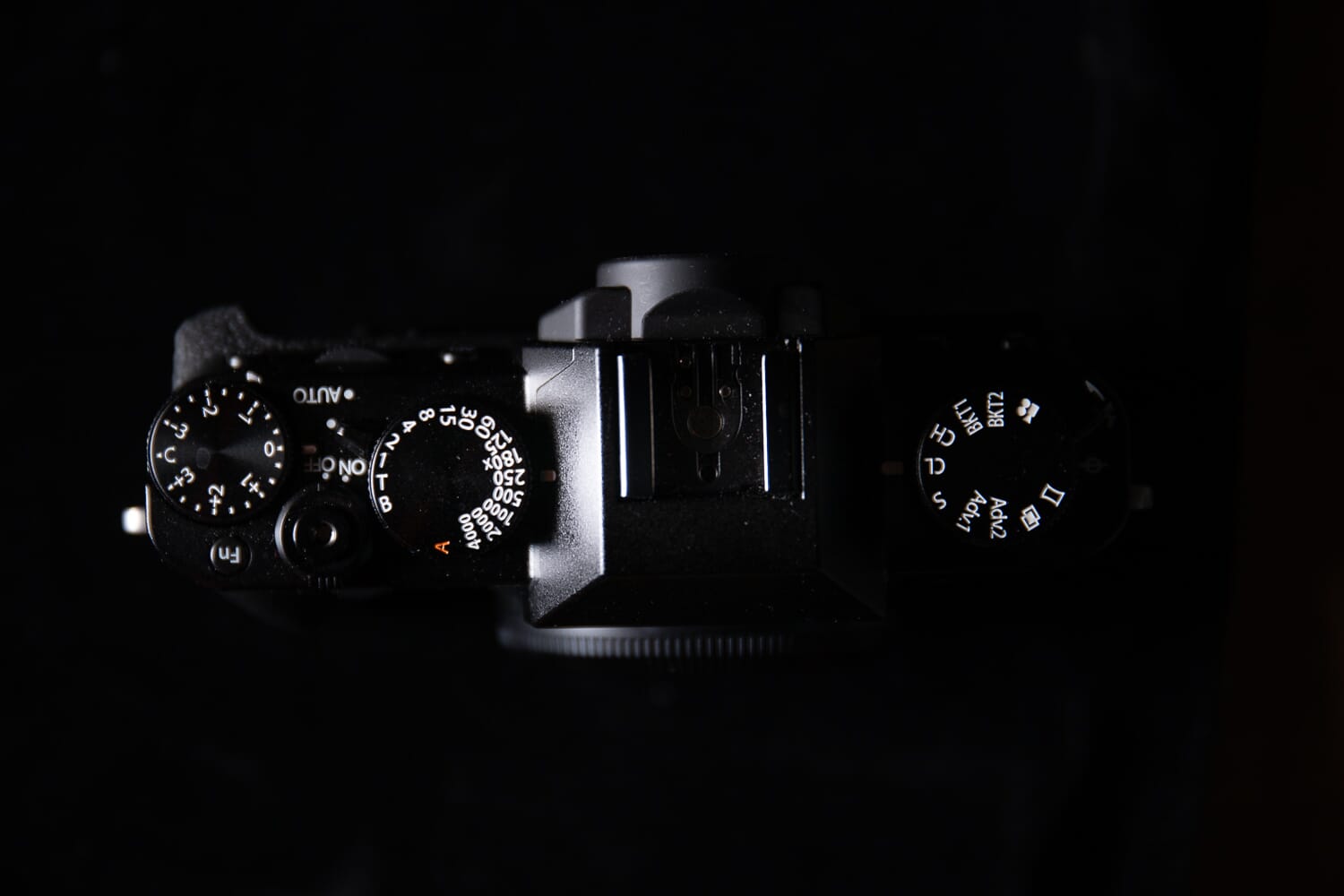 I love this "tactile" method of shooting, and I think you will, too. That said, there are some who undoubtedly prefer working with wheels and camera menus, especially action photographers, because changing the shutter speed and exposure compensation via a dial will slow you down, no matter how much you practice. So if that's you, I'd recommend looking elsewhere.
Mirrorless cameras are often criticized for their ergonomics – it's said that their small size makes them annoying to hold – but I think the Fujifilm X-T30 manages to mostly avoid this sort of problem. While the front grip is tiny compared to, say, the Canon 90D, the whole setup is light enough (assuming you're using a compact lens) to shoot for hours without pause, regardless of the grip size. That makes the X-T30 usable enough for street photography, where you'll often grasp your camera for long periods of time, as well as event photography, wildlife photography, and other time-intensive genres.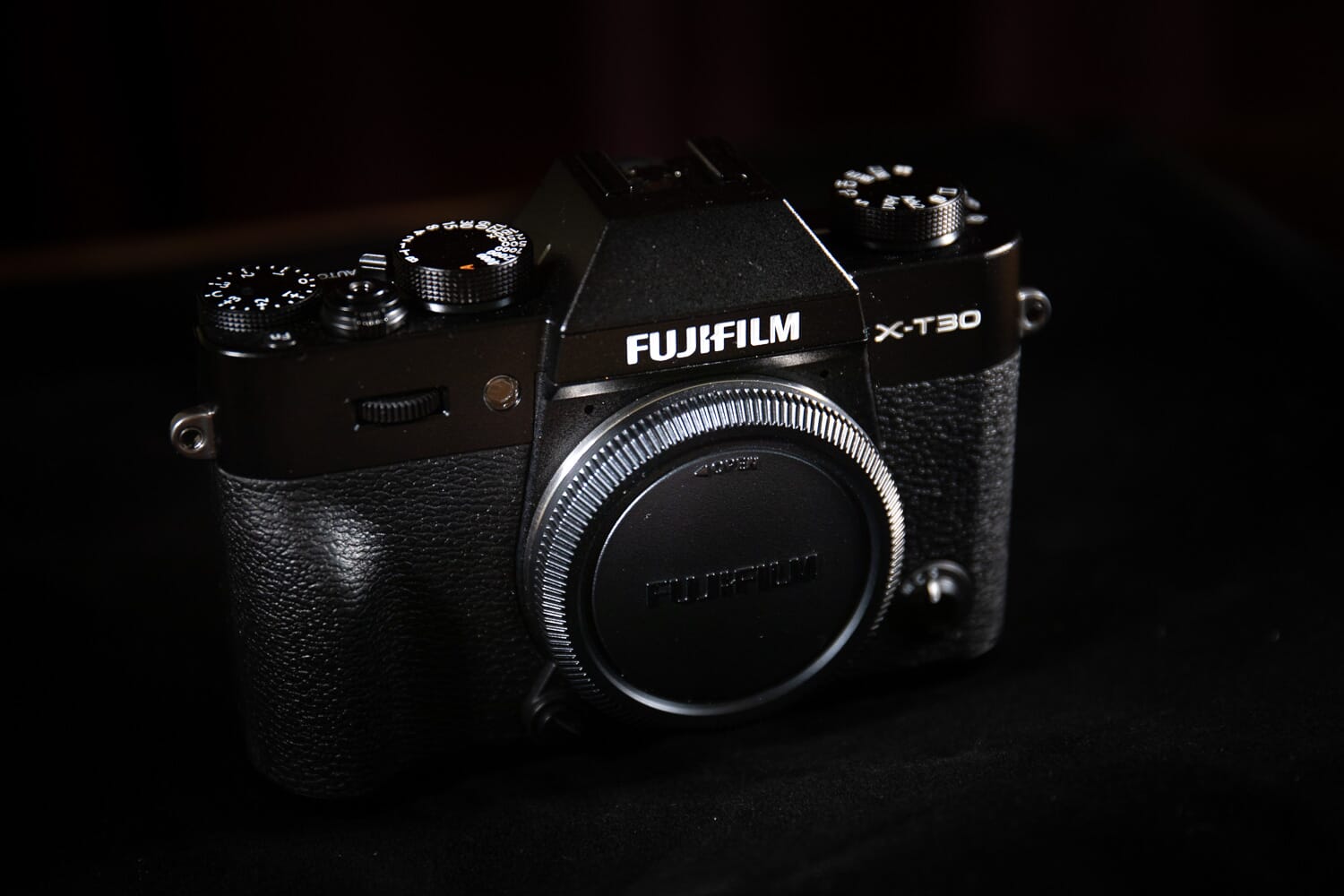 You get a decent electronic viewfinder, though it's nothing to write home about. At 2.36M-dots of resolution, the X-T30's EVF can't compete with the 3.69M-dot EVF of the X-T3/X-T34, nor can it go toe-to-toe with full-frame models from Sony, Nikon, or Canon. Personally, I like to have at least 3.69M-dots of resolution when shooting through a viewfinder for day-to-day use, though I do think Fujifilm's EVFs are unusually good, so even demanding shooters might be able to make it work. And if you're not a demanding shooter, I think you'll be plenty satisfied with the X-T30's EVF, no matter whether you shoot landscapes, portraits, street photos, or something else entirely.
Where the midrange electronic viewfinder will struggle, however, is at night. Here, even the best EVFs pale in comparison to the "classic" optical viewfinders – and if you do bring your X-T30 out after sundown, you'll find yourself looking through a haze of noise. Honestly, if you're primarily a night shooter, I'd recommend just sticking to DSLRs, at least for now. Electronic viewfinders just can't handle night photography, even if you're willing to reach beyond the X-T30 to more expensive, high-resolution options.
Turning to the rear of the X-T30, you have a nice tilting, 3-inch touchscreen, which you can use to navigate menus or select autofocus points. The lack of a fully-articulating screen didn't bother me much as a still photographer, and I was plenty happy with the tilt functionality, but it may inhibit vloggers who need to see themselves while shooting.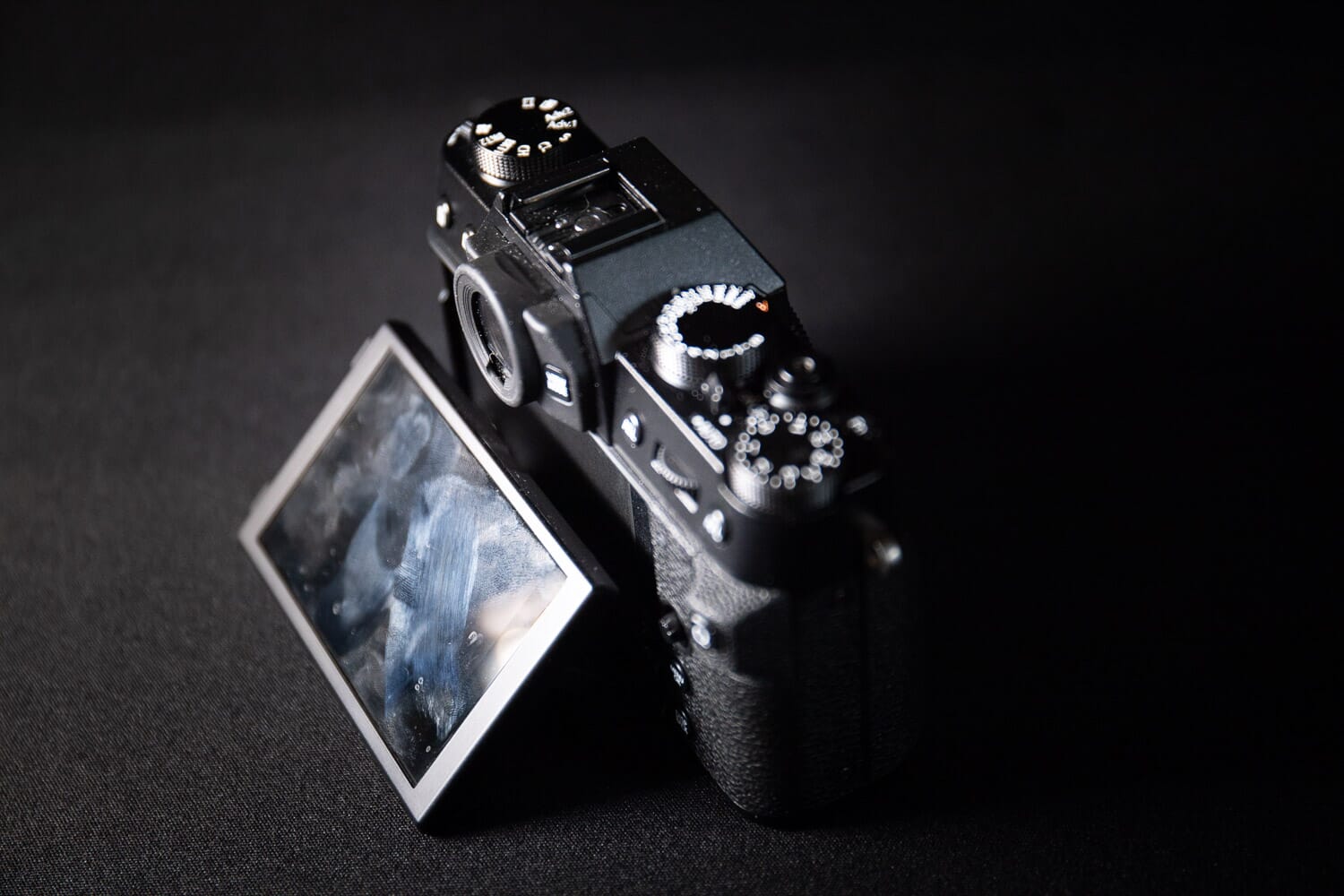 The button layout is sparse and generally fine, with a dial on the top-right, a few buttons across the top, and a joystick lower down. The joystick is a bit spindly for my tastes, and it almost felt unfinished, like Fujifilm forgot to put a cap over it, but it works well enough.
My biggest gripe here is with the Q.Menu button, which is positioned just inside the thumb grip. I cannot overemphasize how many times I accidentally pressed that button on accident, and I desperately wished that I could deprogram it, but (I researched it!) I'm afraid it may be impossible.
Finally, the Fujifilm X-T30's battery life is rated in the 360-380 area, which is pretty respectable. It's not DSLR level, but I never ran out of battery while shooting. With a couple of spares, you could easily shoot events or go on long nature hikes (even camping) without worry.
Overall, I think the Fujifilm X-T30 is a well-built camera that handles well, even if it feels a bit more deliberate and slower than competitors. For street photographers, portrait photographers, and landscape photographers, this "slowness" shouldn't be an issue – but if you frequently work in high-speed environments, a non-Fujifilm model might be the better choice.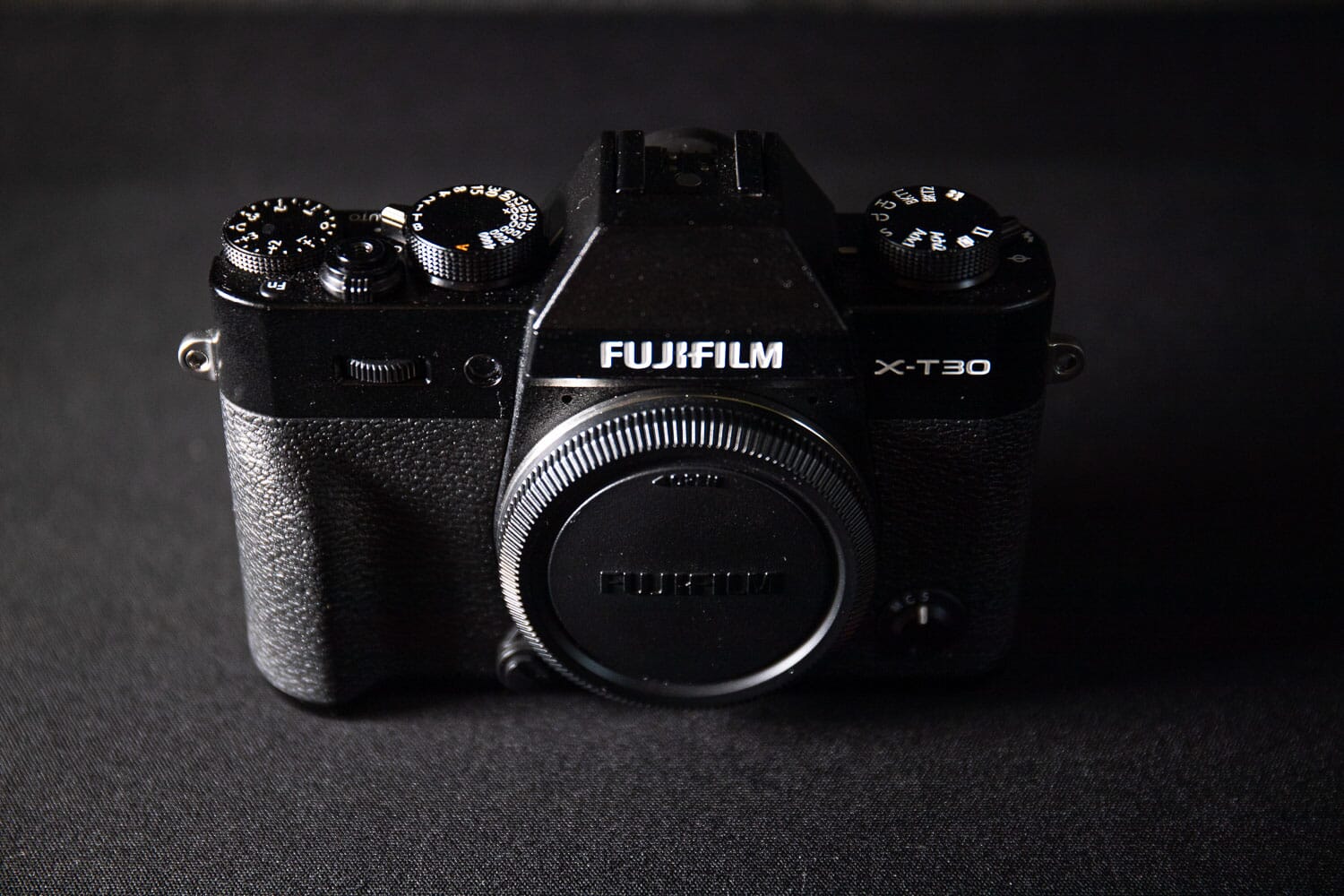 Fujifilm X-T30: Autofocus and Speed
Just from reading the specs, you know the Fujifilm X-T30 is fast.
You get 30 frames-per-second continuous shooting with a 1.25x crop, which is faster than pretty much anyone could ever need (including professional sports photographers). In fact, I find 30 fps a bit too fast for the type of photography I do (street photography), because it's far too easy to press the shutter button and find a huge number of near-identical images saved to the memory card.
Of course, the 1.25x crop is going to bother some, but the X-T30 is still plenty fast at 20 frames-per-second without the crop, so you don't need to worry there. In fact, the X-T30's impressive continuous shooting speeds make it an obvious option for hobbyist sports photographers, wildlife photographers, event photographers, and more (I say "hobbyist" because of the lack of rugged build, which can be a problem for professionals in all those genres). What's also nice is that you get 20 fps using the electronic shutter, where the X-T30 is essentially silent; that way, you can shoot events without calling attention to yourself with non-stop shutter sounds.
Unfortunately, the X-T30's buffer is pretty limited – you only get around 20 frames of continuous shooting in RAW before the camera starts to slow down. In practice, this means you have to time your shot bursts carefully, and it's going to be a major frustration for serious action photographers who use a "spray and pray" approach.
Turning to autofocus:
Fujifilm isn't known for its autofocus technology, and I don't think the X-T30 is class-leading here (the Sony a6400, for instance, offers more reliable tracking).
But after using the X-T30, I wholeheartedly acknowledge that its AF is really, really good.
The camera has no trouble locking on to still subjects with ease (and you can use the touchscreen to quickly pick your AF point). And while using the X-T30, I found it to be pretty darn reliable when it comes to sticking with moving subjects – certainly good enough to satisfy hobbyist wildlife photographers and sports photographers.
Honestly, when it comes to autofocus and speed capabilities, you have to ask yourself:
What do I actually need?
If you're a professional sports photographer or wildlife photographer, then you probably do require top-of-the-line autofocus, 10+ fps of continuous shooting, and a deep buffer.
But if you're a casual photographer, a street photographer, or even a hobbyist in one of the above genres, you probably don't need the latest and greatest autofocus, nor do you need a Grand Canyon sized buffer. Instead, you'll do just fine with a camera like the Fujifilm X-T30, which really does do a great job here, especially for the price.
Fujifilm X-T30: Image Quality
In general, I like to split image quality into four categories:
Resolution
Dynamic range
High ISO performance
Other effects that'll make your photos look good
In all of these areas, the X-T30 performs well, especially against APS-C competitors. In terms of resolution, you get 26.1 MP, which is a cut above the popular 24 MP sensors you'll find in entry-level full-frame cameras and in APS-C cameras more generally; with 26 MP, you can feel comfortable cropping or printing large, and while you won't have as much resolution as true high-megapixel models (e.g., the Sony a7R IV), unless you're a commercial or landscape photographer, you probably don't need that many pixels, anyway.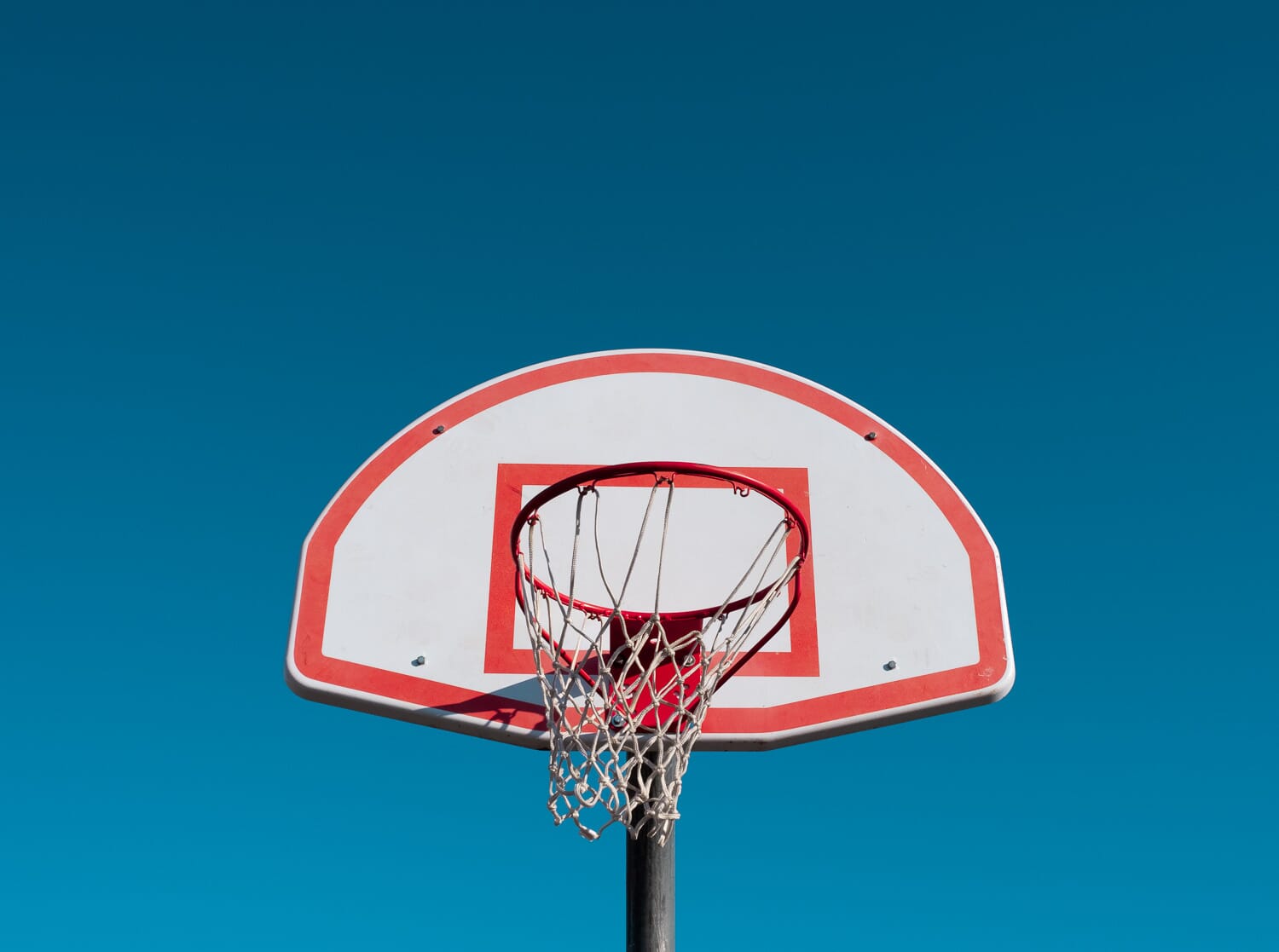 The X-T30's dynamic range is good for an APS-C camera, which makes this a plausible option for hobbyist landscape photographers. For the photo below, I exposed for the sky, then boosted the shadows in Lightroom. Notice the lack of visible noise: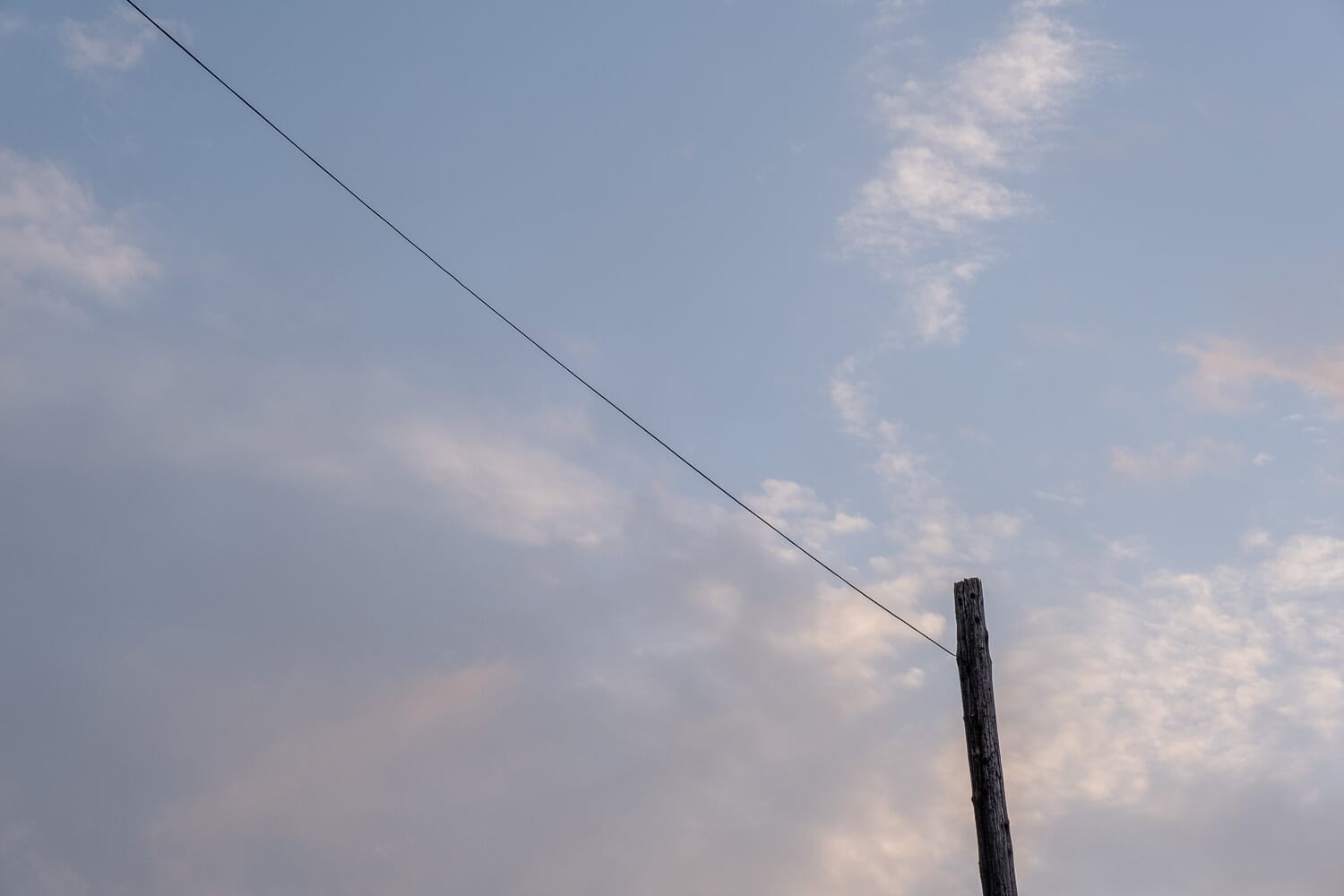 And I was thoroughly impressed by the X-T30's high-ISO performance; I found very little noise at ISO 1600, some noise at ISO 3200, and even ISO 6400 offers useable images, which is a very nice performance for an APS-C camera, and over a full stop better than Sony's APS-C sensors (e.g., the a6400).
In other words:
You can comfortably use the X-T30 in low-light situations, from indoor event photography to indoor sports photography to street photography after dark. And if you like to shoot cityscapes or low-light landscapes, the X-T30 can hold its own, even against some more expensive, full-frame models. Bear in mind that the X-T30, the X-T3, and the X-T4 all use the same sensor, so here you're getting some of the best technology Fujifilm has to offer at a very nice price.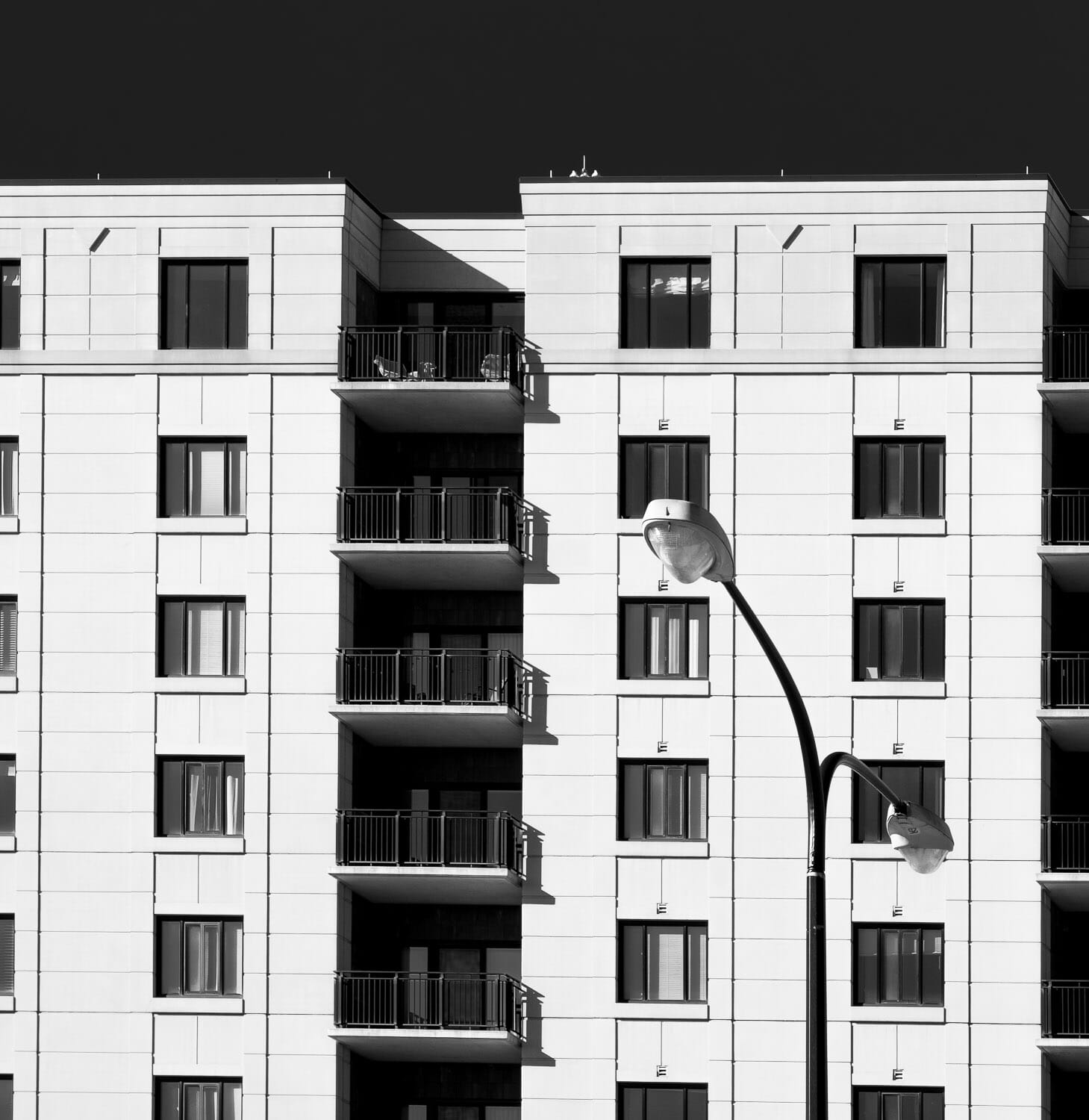 Personally, I love the look of the Fujifilm X-T30's photos, and a big part of that are the film simulations. You get a whole host of film looks, from Classic Chrome to Velvia to my absolute favorite, ACROS, which allowed me to look through the viewfinder and see in stunning black and white. Honestly, every one of the X-T30's film simulations are worth trying out, and they're far from a gimmick; with EVF technology that allows you to view the world through the simulations, you'll have a blast taking gorgeous photos in pretty much any situation.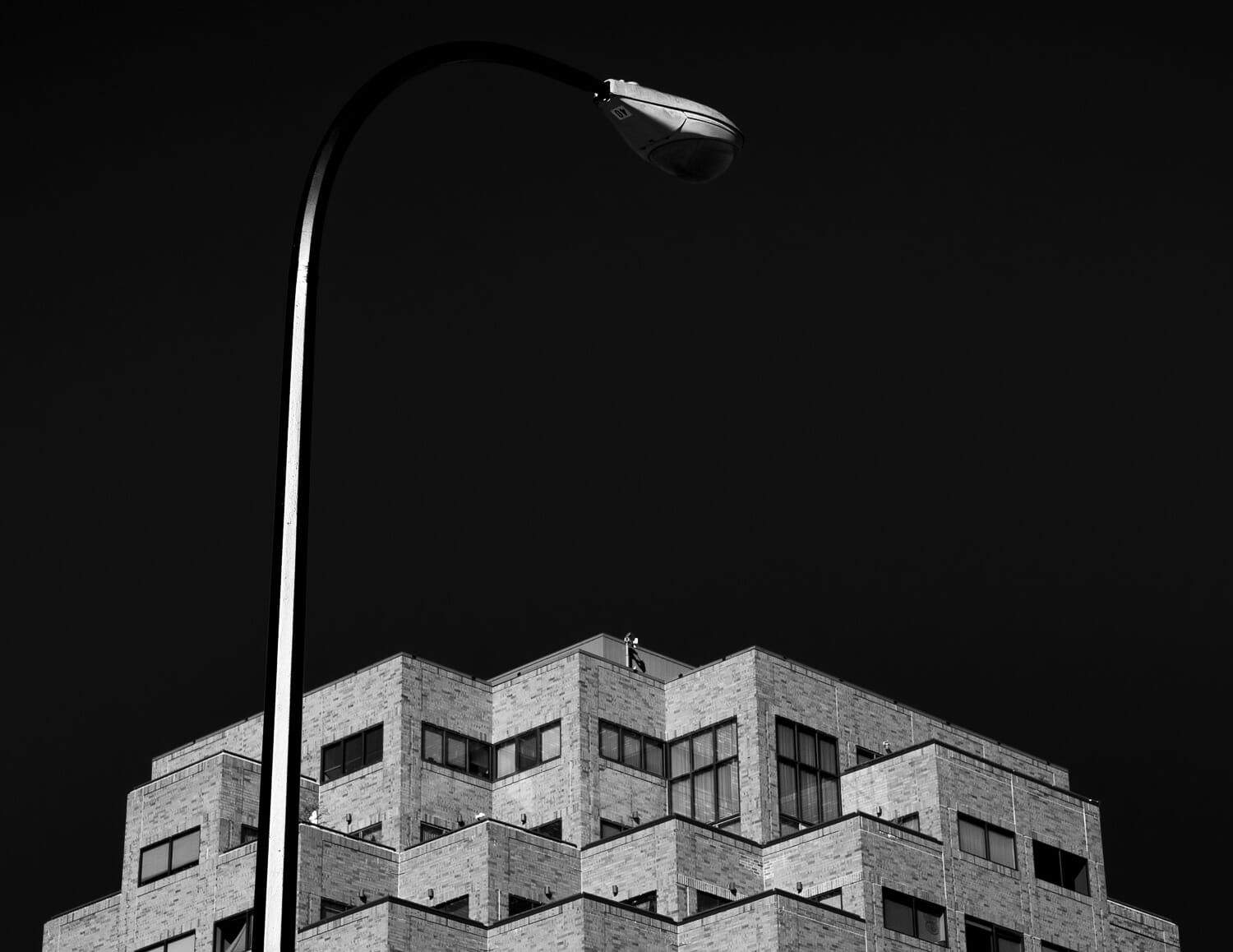 Seriously, it's hard to overemphasize how good the film simulations look. I had trouble finding a film simulation to settle on, because I liked them all too much (though, as I mentioned above, I think ACROS has to be my favorite).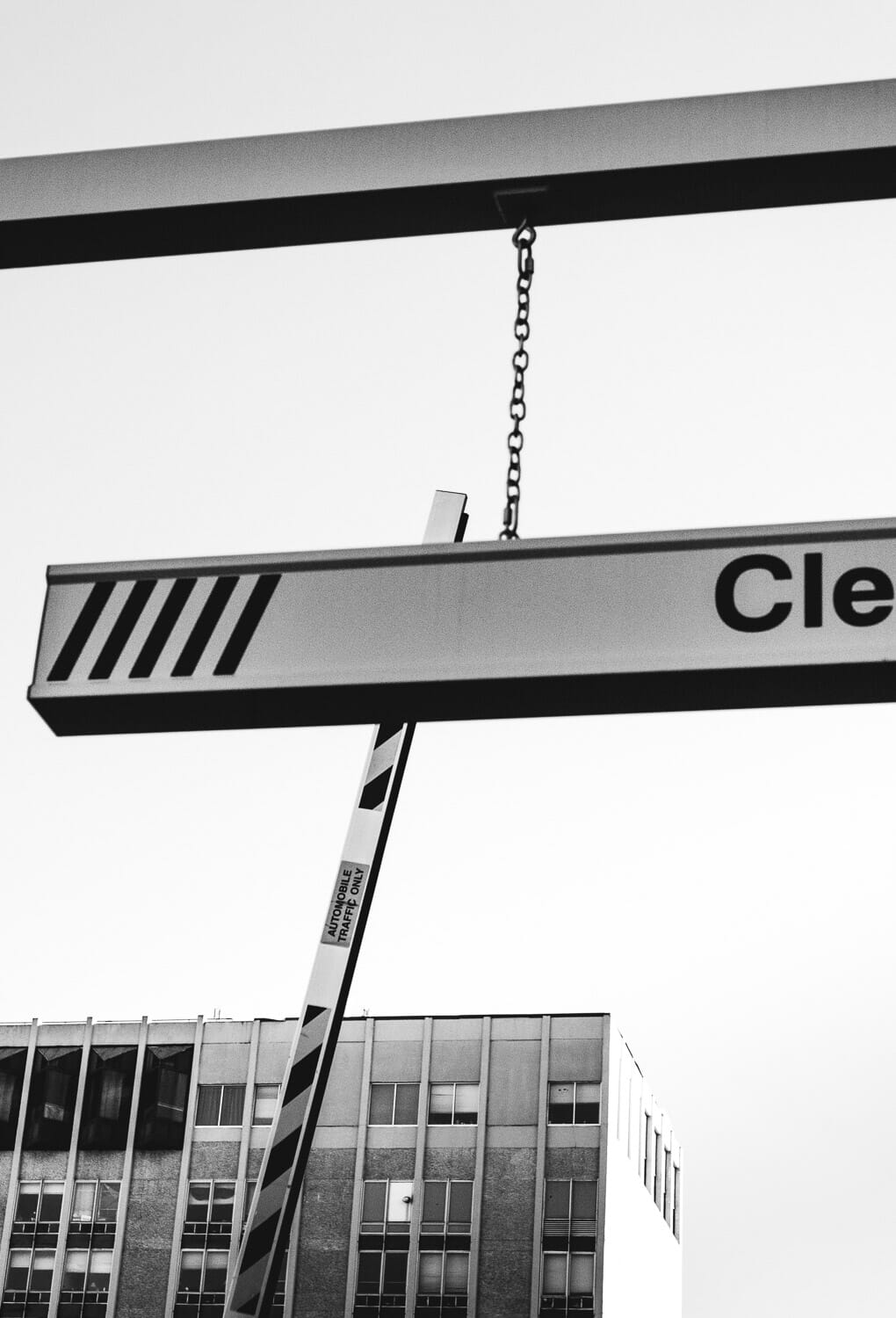 All in all, the X-T30's image quality should satisfy even the pickiest of photographers, unless you're looking for more specialized capabilities. Sure, the X-T30 can't compete with the high-ISO capabilities of the Nikon Z6, nor can it compete with the dynamic range of the a7R IV or the megapixel count of the Canon EOS R5. But its ISO performance is best-in-class, and no other manufacturer comes close to its film simulations.

Fujifilm X-T30: Video
The X-T30 packs some nice video capabilities without offering any truly outstanding features, but that's what you'd expect from a camera at this price point.
So what do you get?
First, you can shoot uncropped 4K/30p (both DCI and UHD), which looks very nice, and should be enough for most hobbyists. For those who require faster frame rates, you can record full HD resolution up to 60 fps.
Then there are the F-log capabilities, which offer a lot of flexibility in post-processing, plus you can shoot 4:2:2 to an external recorder. You also get a mic jack, and while the X-T30 doesn't include a dedicated headphone jack, you can plug headphones into the USB-C port.
I mentioned the lack of a fully-articulating screen in a previous section, but it's worth bringing up now:
If you're a vlogger and you want to see yourself while recording, the X-T30 just isn't going to work. The tilting screen is useful for shooting from the hip or creating low-angle compositions, regardless of whether you're a photographer or videographer, but you can't flip it up 180 degrees, so seeing yourself while recording isn't possible.
Overall, I think the Fujifilm X-T30 provides a nice set of video features that should satisfy most hybrid shooters; the X-T30 could even work as a backup camera for more serious videographers. The lack of 4K/60p could be a problem for some videographers, and the tilting screen may be a non-starter for vloggers, but aside from that, the X-T30 shines.
Fujifilm X-T30: Price
The Fujifilm X-T30 currently goes for $799, body only. You also have the option to add various kit lenses or lens upgrades, including the Fujifilm 15-45mm lens (for $899) or the Fujifilm 18-55mm lens (for $1199). I didn't test the X-T30 with either of these lenses – I used the 16-55mm f/2.8 – but both the 15-45mm lens and the 18-55mm lens mentioned above are excellent choices.
Just looking at those prices, you've got to be impressed. You're not going to find an equally-powerful camera for $800, no matter where you look. The X-T30 is a thoroughly capable model, but the price is almost entry-level, and when you throw in one of the lenses above, you end up with a useable kit for hobbyists and serious amateurs, all for under $1200.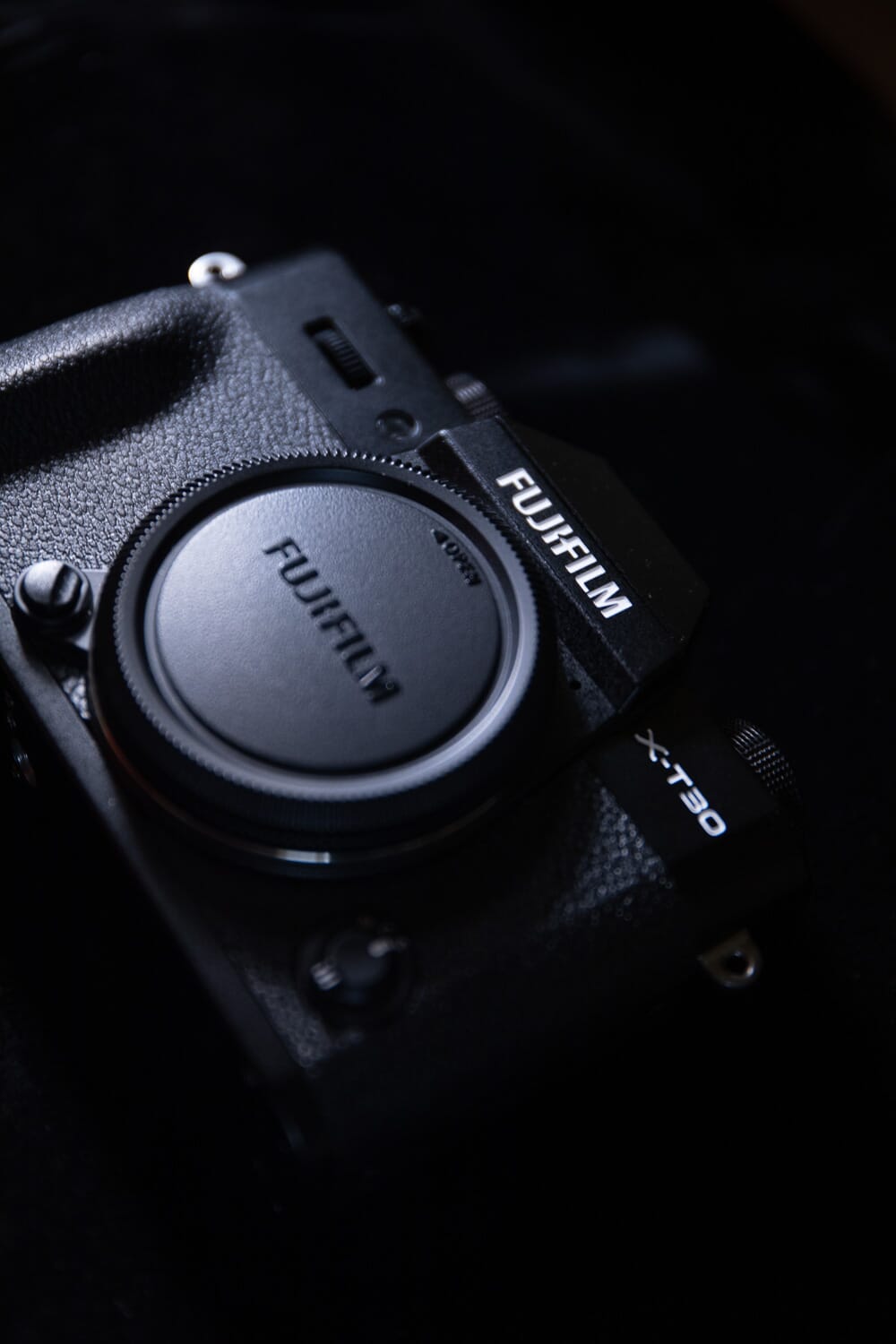 Alternatives to the Fujifilm X-T30
The Fujifilm X-T30 is an excellent camera, but I always recommend you check out the competition before purchasing gear.
For dedicated Fujifilm shooters, that includes the more expensive pro-level X-T3 and X-T4, as well as the new X-S10.
These days, it's a bit hard to find the Fujifilm X-T3, but you can generally grab it for a couple hundred dollars extra ($999), body only. In terms of upgrades, you'll get a more rugged body (with weather sealing), plus dual card slots, 4K/60p, an articulating screen, and an improved electronic viewfinder. But the X-T3 is substantially larger than the X-T30, which makes it less travel-ready, and plenty of shooters don't require any of the above, so if that's you the X-T30 will work equally well for less money.
The Fujifilm X-T4 is almost identical to the X-T3, except it costs substantially more ($1699) and includes in-body image stabilization, plus longer battery life. If you're a professional who shoots all day or works frequently in low light, it's probably worth the extra dollars, but for everyone else, the X-T3 (or the X-T30) will do just fine.
The Fujifilm X-S10 is the new kid on the block, offering a midrange package for vloggers: You get a fully-articulating screen and in-body image stabilization, but you pay for it ($999, body only). For vloggers and other videographers, it's probably worth paying for over the X-T30, but for pretty much everyone else, the X-T30 is the better choice.
Finally, the X-T200 is Fujifilm's latest entry-level model, so it'll work just fine if you're just getting into photography, but its lack of higher-end features will turn off more serious photographers.
If you're not a dedicated Fujifilm shooter, you might consider one of the Sony a6000 models. The a6400, for instance, offers better autofocus and a flip-up screen, though continuous shooting speeds are slower (11 fps versus the 20/30 fps offered by the X-T30), and the ergonomics just don't have that Fujifilm flair, plus you pay several hundred more.
The a6500 and a6600 are significantly pricier, though both offer in-body image stabilization, while the a6600, at least, outperforms the X-T30 in autofocusing. You'll also pay a lot more for quality lenses, which is one of my ongoing frustrations with Sony.
At present, Canon doesn't offer any comparable APS-C mirrorless cameras; the EOS M lineup is pretty tame compared to the Fujifilm X-T30, though it's worth considering for vloggers and videographers. Nikon has the APS-C Z50, which is decent, but doesn't include the Fujifilm aesthetics and handling, nor can it match the X-T30 in speed.
Who Should Buy the X-T30?
The Fujifilm X-T30 is a highly-capable camera, offering excellent APS-C image quality, a beautiful build, comfortable handling, and fast continuous shooting – all as part of a cheap package.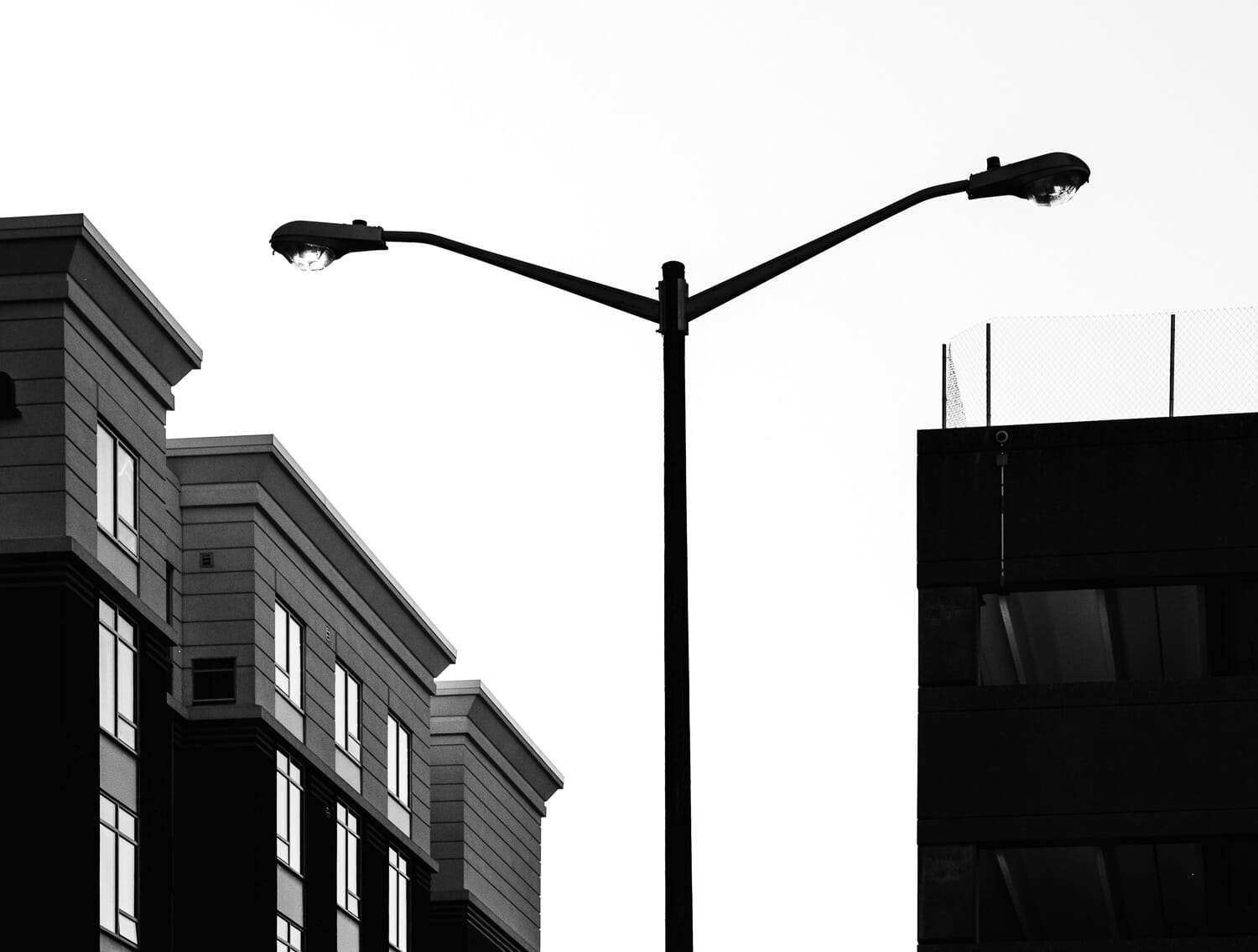 I'd recommend the X-T30 for any serious photographers looking for a versatile camera, assuming they don't require a deep buffer, weather sealing, or dual card slots. The X-T30 is hampered by the lack of a fully-articulating screen, so if you're a vlogger, then it's not the best choice. But the X-T30 is a stellar option and can meet the needs of a lot of photographers.
If you're a street photographer, you're going to love the retro look, compact body, and excellent autofocus.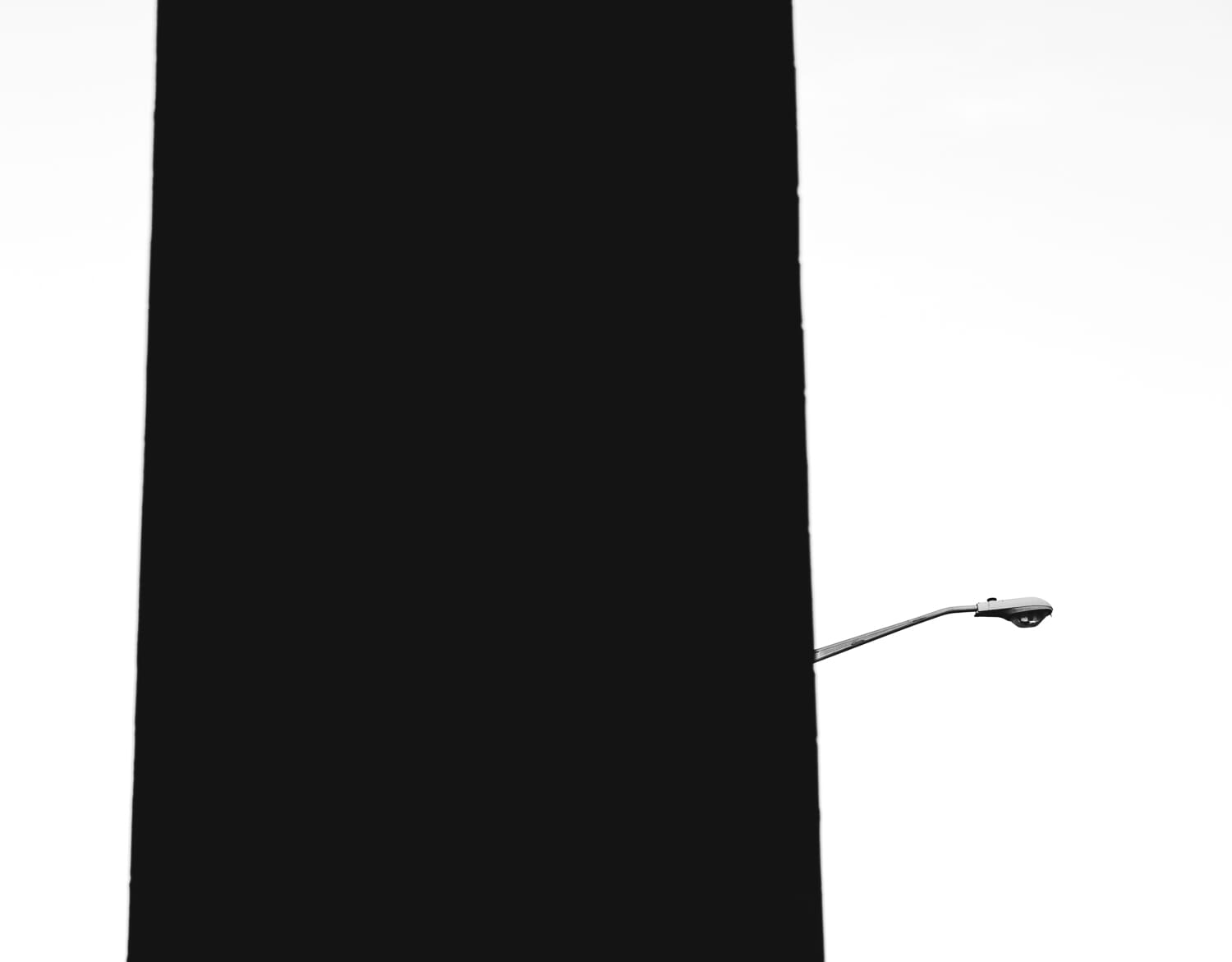 If you're a hobbyist landscape photographer, the X-T30 can work, especially if you're willing to bracket exposures frequently for HDR shots.
If you're an event photographer, sports photographer, or wildlife photographer, the X-T30 will do surprisingly well in low-light, and you'll appreciate its blazing-fast continuous shooting speeds and decent tracking capabilities.
And if you're a hybrid shooter, the 4K/30p, F-log, and the beautiful footage will be pretty darn satisfying.
I do think that the X-T30 offers a lot of camera, which can be overwhelming for a complete beginner. So if you're just purchasing your first interchangeable lens camera, the X-T30 might not be the best choice (depending on how ambitious you are), and you should consider Fujifilm's entry-level model, the X-T200.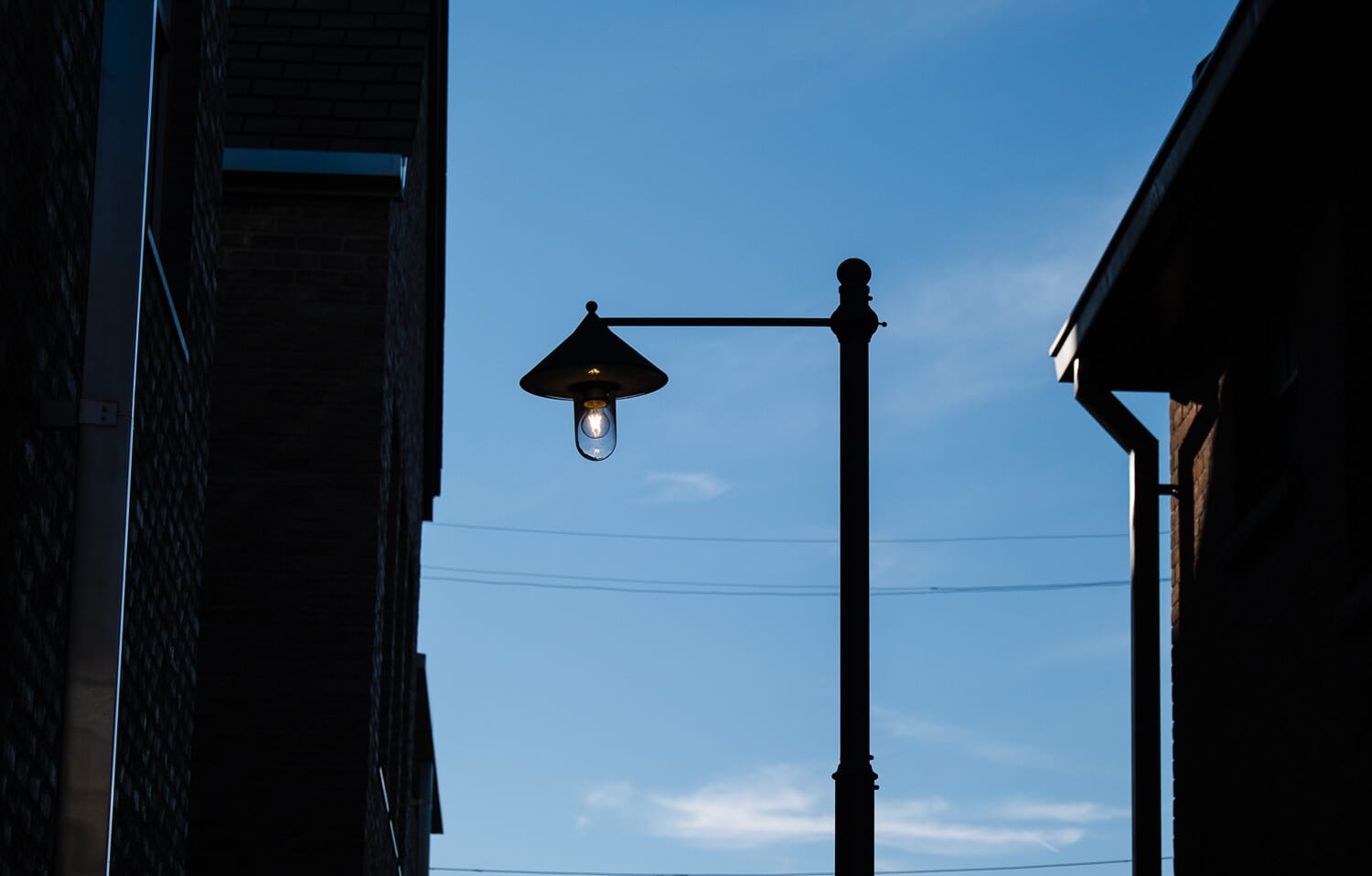 Otherwise, the Fujifilm X-T30 is a great choice!
Is the Fujifilm X-T30 a good camera?
Yes, the Fujifilm X-T30 is an excellent camera! It combines beautiful image quality with Fujifilm's film-like design, plus you get great autofocus and lighting-fast continuous shooting. The X-T30 isn't for everyone, but it's a tremendously versatile camera that'll impress most photographers.
Is the Fujifilm X-T30 full frame?
No, the Fujifilm X-T30 is not full-frame. It includes an APS-C, 26.1 MP sensor.
Which Fujifilm X-series camera is the best?
That depends on what you're after! The X-T30 combines compactness with impressive video and stills capabilities, though the X-T4 is probably Fujifilm's most all-around powerful camera (for a much higher price).
Is the Fujifilm X-T30 good for beginners?
That depends on how much camera you're after and how much you plan to learn about photography. The X-T30 is a camera that takes some getting used to, because of its dedicated dials and unusual design; in other words, it's not a good point-and-shoot option. But if you're serious about getting into photography and you're willing to learn, then the X-T30 is a great starter camera.
Does the Fujifilm X-T30 have good autofocus?
Yes, the X-T30's autofocus is great. It works great with stationary subjects, and can hold its own when tracking moving subjects, as well. It's not as capable as, say, the Sony a6400, but it's powerful enough to satisfy most hobbyists.
Should I buy the X-T3 or the X-T30?
I'd recommend the Fujifilm X-T3 if you're looking for a professional body with dual card slots, or you require weather sealing, or you're a serious hybrid shooter who requires 4K/60p. Otherwise, the X-T30 is a great buy, and offers a lot at a cheaper price.
Is the Fujifilm X-T30 weather-sealed?
Unfortunately, no. The X-T30 is not weather-sealed, though it's not plasticky, either; it can handle a bit of roughness, but isn't a camera you want to take into the pouring rain. If you're looking for a weather-sealed camera, I'd recommend the X-T3 or the X-T4.