Can GoPro Karma And Hero 5 Save GoPro?
Or is RedBull coming for a Rescue?
Is GoPro under strain? From the recent series of news and statements it sure seems that way. Excuse me for contradicting with the title of this article, but the financial health of the world's most popular action camera manufacturer and their latest product – the GoPro Karma, seems to be joined at the hip somehow.
In their release of first quarter financial statement for 2016 GoPro states that revenue is down by about 50% from the comparable period of 2015. A negative 49.50% to be precise. It was a similar story for the results declared for the last quarter of 2015 where revenues dropped by 31% compared to the same quarter of the previous financial year.
Related Post: Best Waterproof Cameras
Apart from revenues dropping (revenue is not everything!), margins are dropping too and GoPro made a loss of over 120 million dollars in the first quarter of 2016.
Add to that the company dwindling down its product offerings to just three – the Hero 4 Black, Hero 4 Silver and the newly launched Hero 4 Session. (The recently announced GoPro Karma drone camera or the yet to be launched Hero 5 not included).
GoPro has also laid off 7% of its entire sales force. Surely, going by the signals, things can't be right with GoPro.
The question is – why?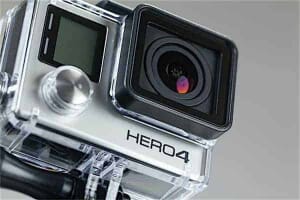 What seems to be the problem with this great company, which has given so many exciting products in the past? While the first and most certain candidate for finger pointing is the economy, there are other reasons for it as well.
Apparently, GoPro is facing stiff competition from cheaper and more robust products. It's probably not a leadership problem at GoPro, as CEO approvals at GoPro have a positive trend. Nick Woodman, the Founder and CEO, is doing all right.
This started with the depreciating of the Chinese Yuan last year which lead some Chinese manufacturers to seize the opportunity to produce a near replica of the GoPro Hero camera.
One of the prime challenges is the Xiaomi Yi. The Yi will be powered by an Ambarella A9 chipset. Incidentally, that is the same chipset that powers the Hero 4 Black.
Related Post: Best Cameras for Blogging
But beyond just little known Chinese firms there are other tech giants that are after the pie-share of GoPro's market. LG, the South Korean electronics biggie recently came up with the LTE Action camera. It's a camera that has built-in LTE connectivity which means you can stream live footages from your camera without having to connect to another device.
If GoPro fails to set itself apart from these Chinese companies, they may not get out of this current nosedive.
GoPro Karma
GoPro Karma with HERO5 Black
Karma captures amazingly smooth GoPro footage in the air, handheld or body mounted
The Karma Drone folds to fit into the included lightweight case Take it anywhere When you're ready to fly, just unfold,...
The Karma Stabilizer captures breathtaking shake-free video both in the air and on the ground
Remove the Karma Stabilizer and attach it to Karma Grip for ultra steady, professional-looking handheld shots
Karma Grip works with GoPro mounts, including the built-in shoulder mount on the Karma Case, to deliver ultra steady...
The word Karma is taken from the Sanskrit dictionary. It means that the result of one's work, in this life and the ones before having an undeniable impact on the lives that are about to be lived. This deep philosophy comes from ancient Hindu and more modern Buddhist believes.
GoPro selected the word as the name for their recently announced drone. They seem to be pinning their hopes on the GoPro Hero 5 and the Karma. It was scheduled to be released in summer 2016, but will now not be available for sales before winter 2016.
Related Post: Best Drones for Still Photography
But is GoPro late to enter the drone market?
Civilian sale and usage of drones is a stormy subject now. With the increasing usage of this small aerial devices which sometimes put at risk the life and limbs of others, governments around the world are coming up with stricter regulations over the use of these devices.
Thanks to a bunch of foolhardy individuals, like the ones who thought it was ok to interfere with firefighters when they were trying to douse a forest fire, the registration of your new drone is now mandatory in the US.
Even without the legal implications of drones, the market, which until recently, had only a few major players – including DJI, now has at least half a dozen serious players. GoPro is going to launch (or rather land?) the Karma right bang in the middle of all that competition. However, their procrastination, intentional or otherwise, does seem to have a positive side after all.
Delaying means the Karma which was originally intended for a 2016 summer release now will be released likely at the end of the year. It will definitely benefit from the holiday shopping spree. GoPro founder Nicholas Woodman said,
"And while we had to make the difficult decision to delay our drone, Karma, the upside is that Karma's launch should now benefit from the holidays."
GoPro has been tight-lipped about the features of their upcoming drone. Nothing much is known about it except that it flies and that it is named Karma. Some online rumors state that the drone, a likely fall-out of a deal-turn-sour between GoPro and DJI, would be similar to the DJI Phantom and will have a flight time of 20-25 minutes.
A lucky few, like American freestyle skier Bobby Brown, has been allowed access to the GoPro Karma for shooting footages with it. You can see the 1-minute footage here.
The video definitely proves two things. First, the drone works as a follow-me device, and second, it can be launched on the go. While the first isn't something that we are seeing for the first time, the second is definitely something to look forward to.
Will the GoPro Karma have a built-in Camera?
CEO Nick Woodman previously stated,
"We make everything backward compatible, our goal is that your older GoPro will work with anything new we make, and vice versa."
Most likely, it seems, the GoPro Karma will not have a built-in camera. But you will be able to plug in your existing or future GoPro cameras with it.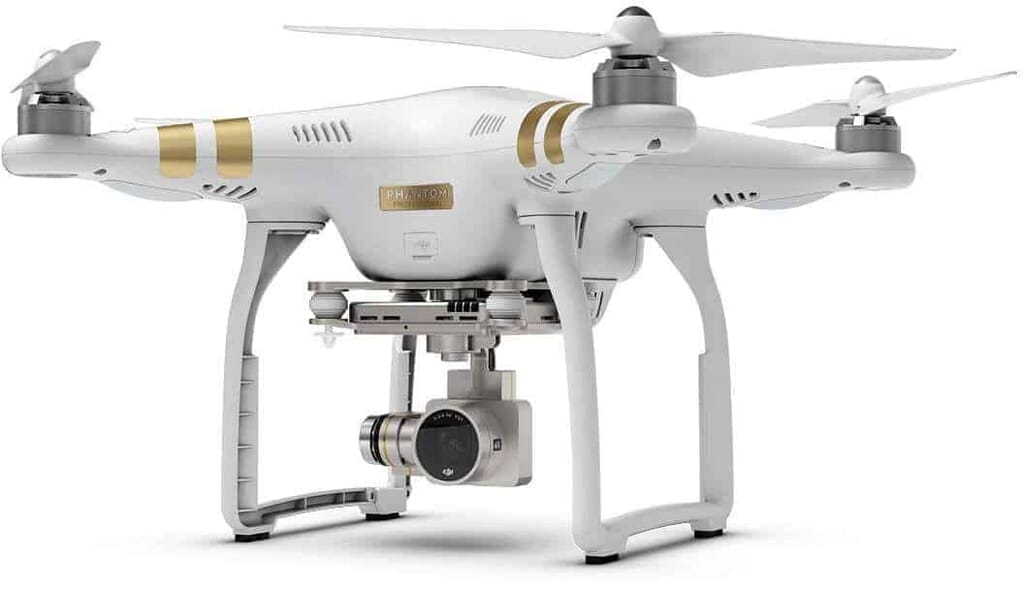 The Hero 5
GoPro Hero5 Black (E-Commerce Packaging)
This product is in manufacturer E-Commerce packing (see pictures). The product itself is identical to the one found in retail...
Stunning 4K video and 12MP photos in Single, Burst and Time Lapse modes
Durable by design, HERO5 Black is waterproof to 33ft (10m) without a housing
Additional GoPro HERO5 Black Features + Benefits below on item page
Preview and playback your shots, change settings and trim your footage, all on your GoPro
Another product that is in the pipeline and which GoPro is a bit more 'open' about is the Hero 5. Speaking on the Hero 5 Woodman previously had said that it will be
"the most connected and convenient GoPro ever".
A clear indication that GoPro realizes it can no longer ignore wireless connectivity for its cameras. The Hero 5 will most likely have 4G connectivity and shoot 8K videos. Ambarella, currently supplying chips to GoPro, had admitted that Qualcomm is talking to GoPro.
Related Post: The Best Cameras for Safaris
Some rumors are that the Hero 5 may be similar to the Session in form factor. The new Hero 5 does carry the weight of expectations from the GoPro community. They are waiting for an action camera that can put GoPro back to where it was before the competition went ahead.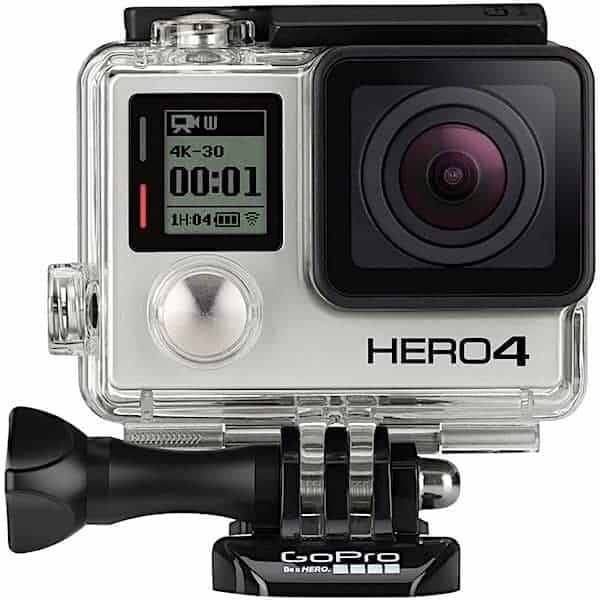 Conclusion
GoPro is certainly placing a lot of hope on the new drone as well as the Hero 5. With sales dwindling and competition going ahead of the once formidable action camera company, GoPro is trying to reinvent itself and stick out as the company for action and sports photography.
It is to be seen if the Hero 5 and the Karma together can pull GoPro revenues and profitability out of the slump that it is currently in.
Related Post: Nikon AW130 vs GoPro Hero 5
Recent News: RedBull buys shares in GoPro
GoPro's stock price got a booster and surged by 7% after the energy drink and media company RedBull bought shares (it is not disclosed how many and at what price) and both the companies declared a strategic partnership.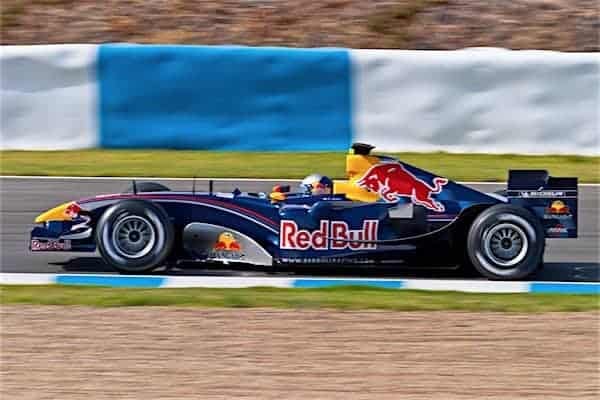 Related Post: Best Smartphone Cameras
---
Note: As an Amazon Associate we earn from qualifying purchases. Certain content that appears on PhotoWorkout.com comes from Amazon. This content is provided 'as is' and is subject to change or removal at any time.