The Nikon Z6 and Z7 are here.
Both are full-frame, top-of-the-line mirrorless cameras.
If you're looking for a full-frame mirrorless system…

…then this is the moment you've been waiting for.
But which of these options is best?
In this article, we pit the Nikon Z6 vs Z7. You'll discover the strengths, weaknesses, and selling points of both cameras.
And when you're done? You'll know which camera is right for you.
Let's get started.
Image
Continuous Shooting Rate (FPS)
Image
Continuous Shooting Rate (FPS)
Image
Continuous Shooting Rate (FPS)
When you buy through links on our site, we may earn a commission at no cost to you. We evaluate products independently. Commissions do not affect our evaluations.
Nikon Z6 vs Z7: A First Look
How do these cameras compare?
Here's the most important similarity:
The Nikon Z6 and Z7 have identical camera bodies. There is zero difference between them.
Both offer electronic viewfinders.
Both offer identical handling.
Both are produced at the same small size.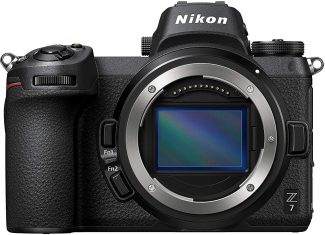 Weight? Weather sealing? Durability? These cameras are indistinguishable.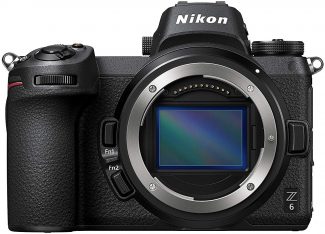 That said, the cameras have some important differences.
For one, the Nikon Z7 offers nearly double the resolution of the Nikon Z6 (45.7 MP vs 24.5 MP).
And the Z7 sports the technically superior autofocus system (493 autofocus points vs the Z6's 273 autofocus points).
Let's take a closer look at the two cameras…
Nikon Z6 vs Z7: The Z7 Offers Better Image Quality
When it comes to image quality…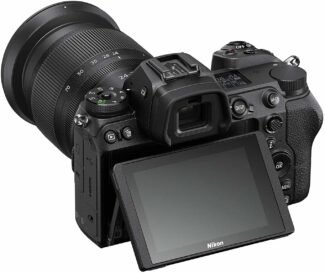 …both these cameras pack a serious punch.
The Nikon Z7?
It offers a whopping 45.7 megapixels.
That is enough for huge crops. It's also enough for gigantic photo prints (canvas prints, poster prints, and more).
And with its brand-new, full-frame sensor, low-light performance is guaranteed to be strong.
That makes the Nikon Z7 suitable for photographers who need massive amounts of detail in their shots (I'm looking at you, landscape shooters).
But the Nikon Z6 is no slouch in the image quality department.
With a full-frame sensor and 24.5-megapixel photos, the Z6 can hold its own.
Will you be able to print quite as big as with the Z7?
No.
But will you be able to take large, high-quality images?
Absolutely.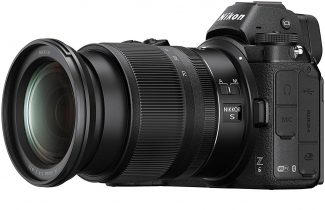 Here's the bottom line:
When it comes to image quality, the Nikon Z7 beats out the Z6. So if you're in need of massive pixel counts and huge crop capabilities, the Z7 is the way to go.
But the Z6 pixel count is more than enough to capture high-quality photos. And the smaller file sizes will save you a lot of storage space.
Winner: Nikon Z7
Nikon Z6 vs Z7: The Z7 Offers (Technically) Better Autofocus
Let's get straight to it:
The Nikon Z7 technically offers better autofocus than the Nikon Z6.
Check out the number of AF points:
Nikon Z7: 493.
Nikon Z6: 273.
But does this make a difference in real life?
Probably not.
And in real life situations, both autofocus systems leave something to be desired.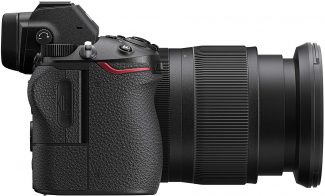 Autofocus performance is a bit slow, and subject tracking is poor. These problems are only exacerbated by low-light situations.
Does this mean that you can't shoot moving subjects with this camera?
Not really.
You can still get away with some keepers in tracking mode. But if sports photography or bird photography is your thing, you might not be happy with either autofocus system.
Winner: Nikon Z7 (technically)
Nikon Z6 vs Z7: The Z6 Has Better Continuous Shooting than the Z7
When it comes to continuous shooting…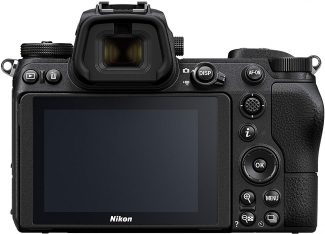 …the Nikon Z6 beats out the Nikon Z7 (by a hair).
And the reason is simple:
The Nikon Z6 provides a 12 frames per second shooting rate.
And the Nikon Z7?
It clocks in at 9 fps.
For bird, wildlife, and sports photographers, this difference can be critical.
Unfortunately, both cameras come with some caveats.
First, both the Z6 and Z7 lock exposure at the beginning of a burst. This means that you won't be able to reacquire exposure until after the continuous shooting has ended.
Second, neither the Z6 or the Z7 have a large buffer. So you'll only be able to shoot continuously for a few seconds before the burst speed drops considerably.
And this can be frustrating if you're in the thick of the action.
Winner: Nikon Z6
Nikon Z6 vs Z7: Both Cameras Offer an Equally Good Lens Selection
For DSLR photographers contemplating a switch to mirrorless cameras, lens selection is a huge area of concern.
So how do these two cameras compare?
I have good news:
The Z6 and Z7 sport identical Z-mounts. So both cameras accept all Nikkor Z lenses. These lenses are specially made for full-frame mirrorless cameras.
Related Post: The Best Z-Mount Lenses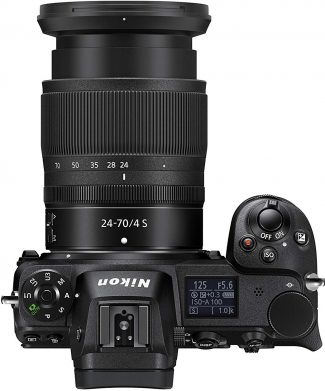 Now, the Z-mount lens selection isn't huge at the moment.
Fortunately, Nikon has come out with a product that will address this issue:
An FTZ adapter which allows Nikon DSLR lenses to be used with the new mirrorless bodies.
And some additional good news: All AF-S and AF-I lenses will be fully compatible with this adapter (including both autoexposure and autofocusing).
AF-D lenses, on the other hand, will offer autoexposure–but no autofocus.
Winner: Tie
Nikon Z6 vs Z7: The Z6 Has Better Video Quality
The Nikon Z6 and Z7 both offer high-quality (4K) video capabilities.
Both also offer 1080p video at 120 fps—which allows for gorgeous slow-motion video at high resolutions.
But the two cameras differ when it comes to the video quality:
The Nikon Z6 shoots its videos full frame.
Whereas the Nikon Z7 crops down its video to meet the 4K shooting requirements. This results in slightly lower video quality overall.
Winner: Nikon Z6
Nikon Z6 vs Z7: Which Should You Choose?
The Nikon Z6 and the Nikon Z represent Nikon's first step toward professional quality mirrorless cameras.
And both are extremely capable camera systems.
They have a quick frame rate.
They have 4K video capabilities.
And they can both handle Nikon F-mount lenses (so you don't have to break the bank purchasing a new lens kit).
That said…
The cameras thrive in different situations.
If you're a landscape or portrait photographer and you're looking to take photos with amazing detail, then go with the Z7.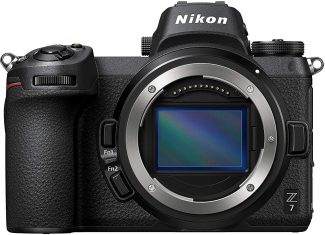 Its 45-megapixel sensor will give you more than enough to be happy about.
But if you're a sports, birding, or wildlife photographer?
Go with the Z6. Twelve frame-per-second bursts are too good to pass up.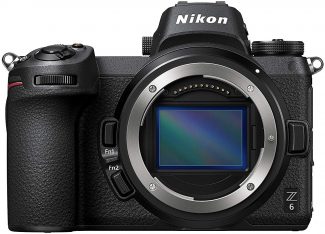 (And you'll save money, too.)
Image
Continuous Shooting Rate (FPS)
Image
Continuous Shooting Rate (FPS)
Image
Continuous Shooting Rate (FPS)
---
As an Amazon Associate, we earn from qualifying purchases. Certain content was provided "as is" from Amazon daily and is subject to change or removal at any time.