San Francisco is a truly great city for photographers. The weather conditions can be somewhat unpredictable, but that shouldn't affect your ability to find some amazing photo spots in San Francisco. With man-made cityscapes and architecture in close proximity to natural parks and beaches, a few days of exploration is guaranteed to have you updating your photography portfolio with some stunning and iconic shots.
On my visits to San Francisco, I've found no shortage of opportunities to get my camera out. One of my favorite things to photograph is city skylines, and the rolling hills throughout the city (though they require a little exercise) provide some glorious vistas overlooking San Fran's most prominent features.
If you're planning to visit SFO for a photography trip, here's a list of all the best photo spots in San Francisco for you to discover!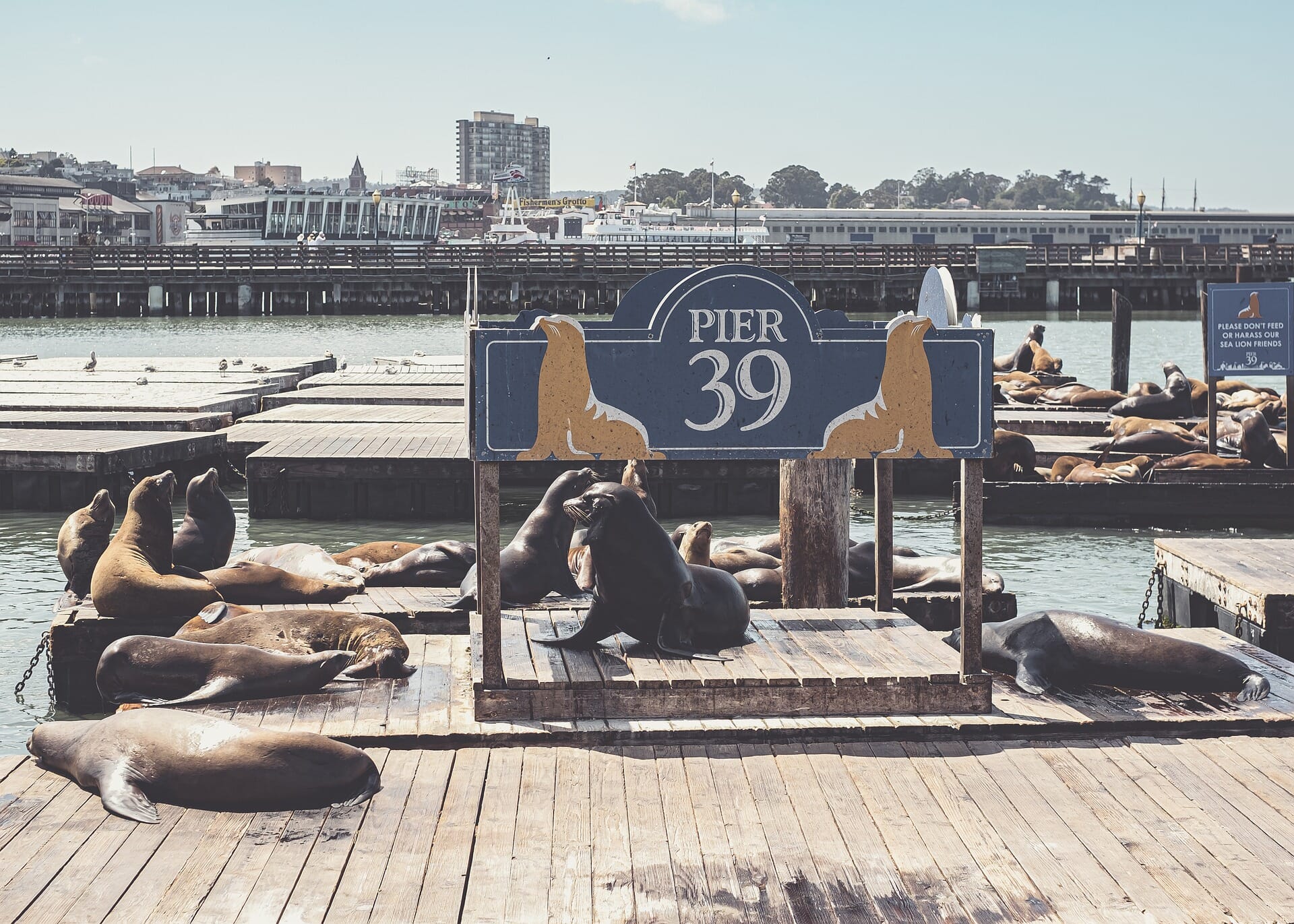 Best Photo Spots in San Francisco:
San Francisco Photography Tips:
San Francisco is frequently visited by a thick fog that comes in from the west, covering the bay and the Golden Gate Bridge. This fog is created by ocean moisture and often occurs in the mornings. It can create some fun moody shots (especially when the red bridge is peeking out of the dense white cloud) so you can incorporate it into your photos, or if you're hoping to get clearer shots then wait until the afternoon when the fog is likely to lift.
The weather can change periodically throughout the day in San Francisco. It can also get fairly windy in some places. Take a windbreaker with you wherever you go, and ensure your photography gear is safe from wind gusts while you're out and about.
Although San Francisco does have a fairly good public transport system, you will definitely need to drive to some of these photo locations. If you won't have your own car, rent one so that you have full access to the city for your photography trip.
1. Painted Ladies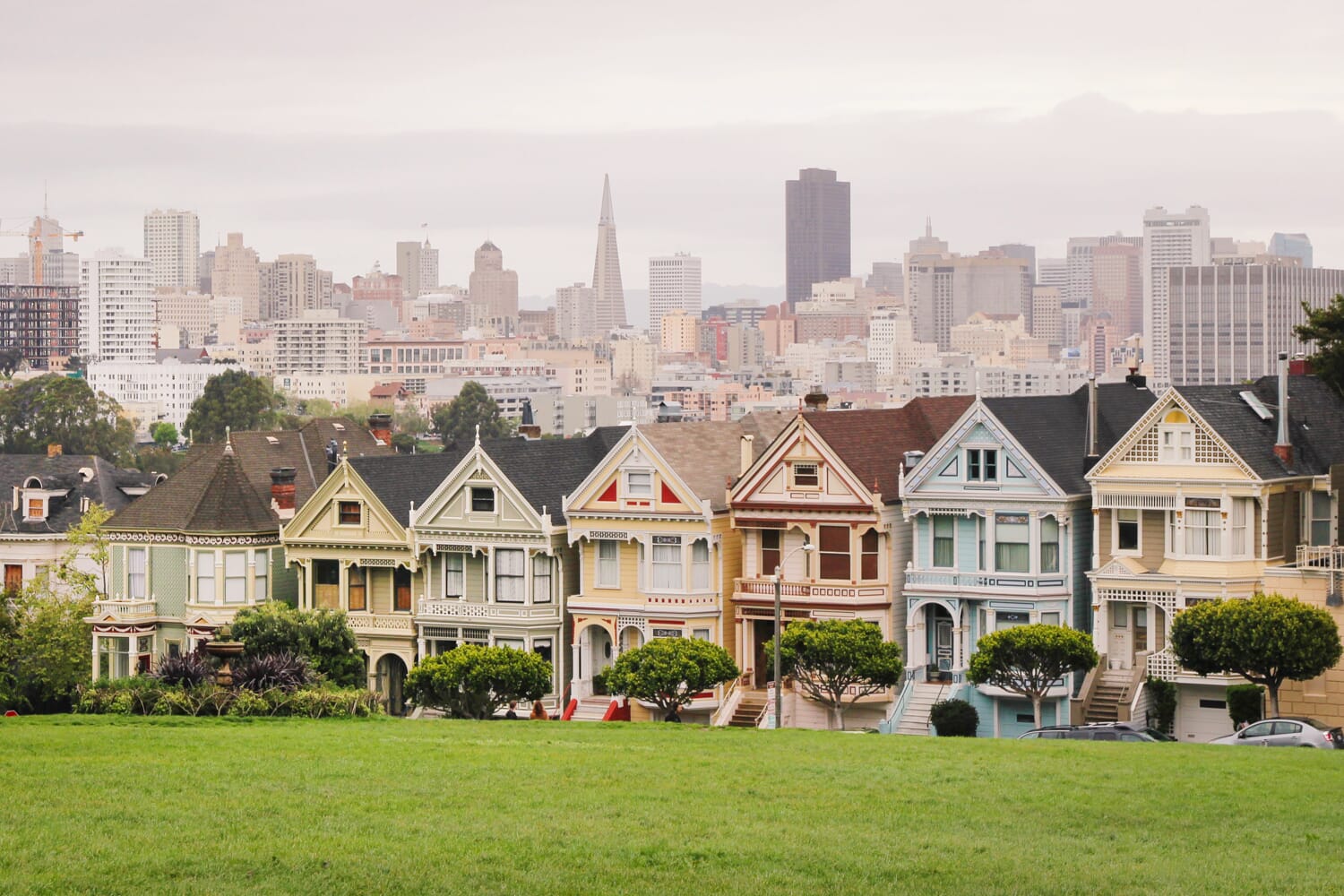 The Painted Ladies are a distinguished set of colorful row houses that were built in the 1890s. Photographers find them particularly appealing as they have a fabulous backdrop of the city when viewed from Alamo Park.
The Painted Ladies look great in the daytime, particularly on cloudy days with soft lighting. You can also work on capturing people in the foreground as they use the park in front of the magnificent historic mansions.
2. Battery Spencer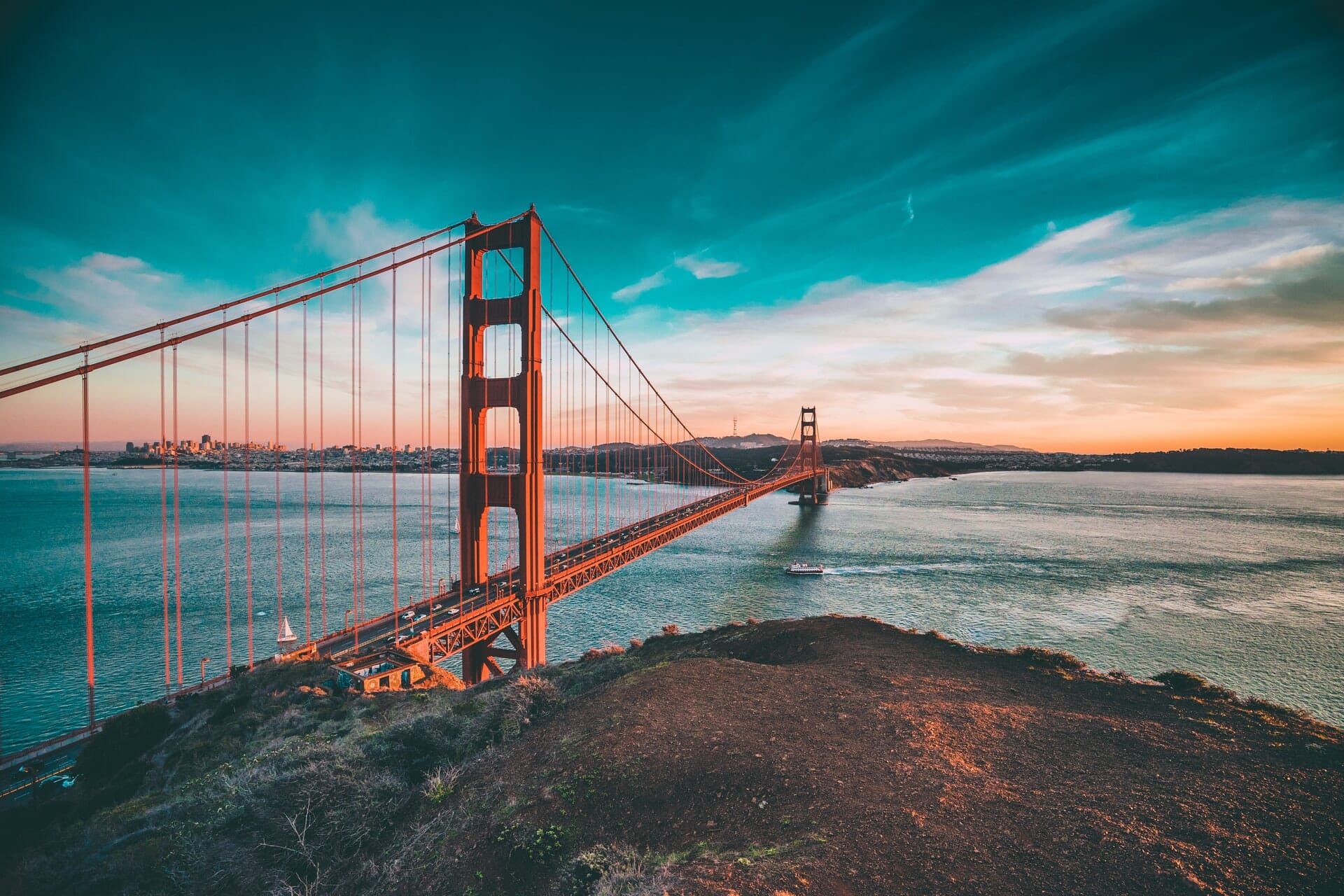 There are plenty of options for Golden Gate Bridge lookout spots, but Battery Spencer is a top pick. The rocky overlook is slightly quieter than some of the other popular viewpoints due to its location being less accessible from the highway. Getting there requires a short walk from the parking area on Conzelman Road.
From this historic fort, you'll get a stunning vista of the Golden Gate Bridge with the city behind it. Take a wide-angle lens to capture the bridge in its entirety and use a polarizing filter to saturate the colors in your shots.
3. Marshall's Beach

For a completely different perspective of Golden Gate, head to Marshall's Beach on the south end of the bridge. A short walk from the Marshall's Beach parking lot will take you down to the foreshore for views of the massive red structure from the sand. This spot is amazing in golden hour and is a great location for outdoor portrait photography.
4. California Street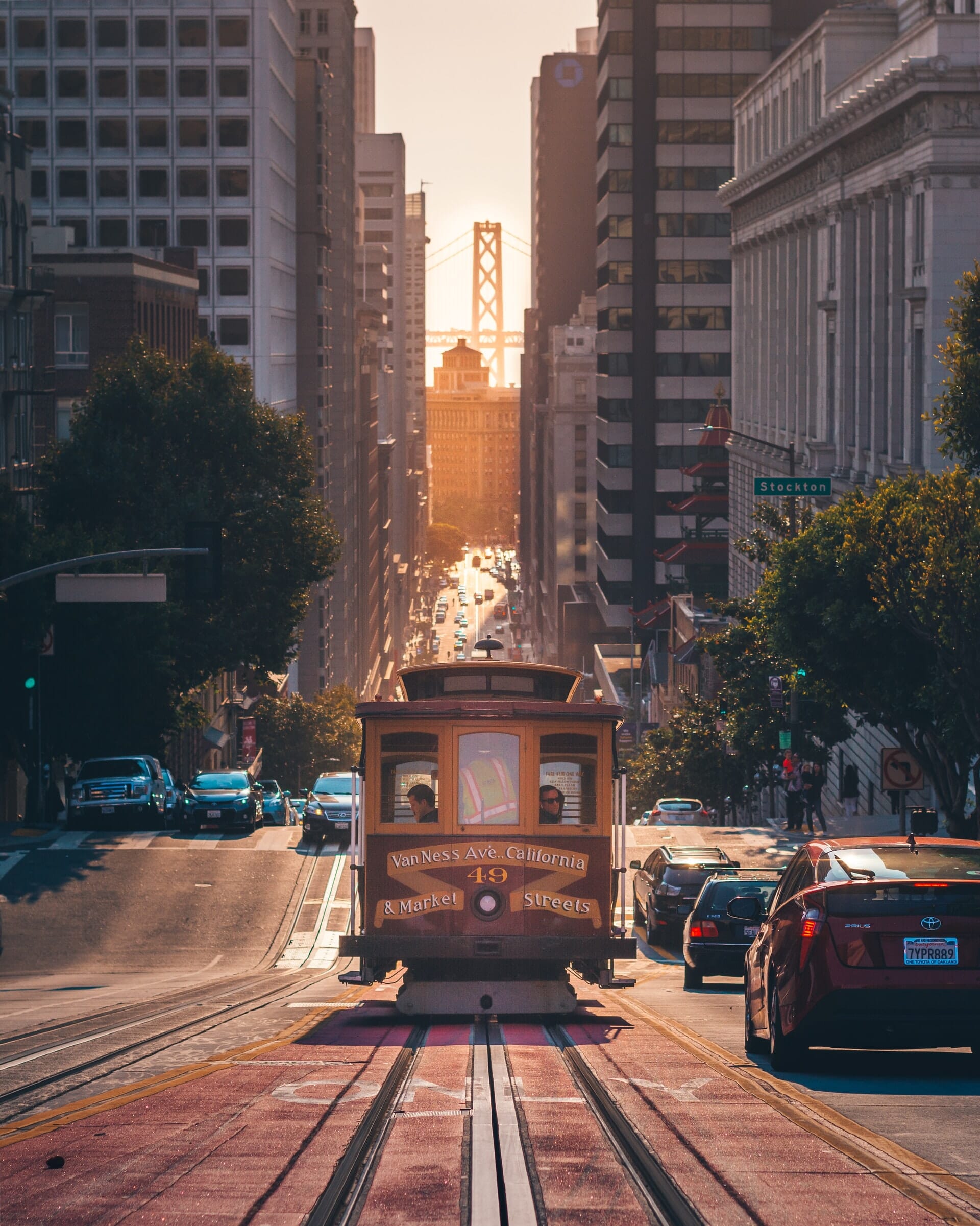 If you're hoping to get some shots of San Francisco's famous cable cars, California Street is the perfect place for it. This sloping avenue has frequent cable cars passing along the road and the Bay Bridge tower happens to sit center in the background as you look downhill.
The best view is from the middle of the street, so it might be tempting to stand in front of traffic while you're capturing your shots. Be extra careful while doing photography here. Prepare your camera settings before walking out to shoot, and use shutter priority mode so that you can get quick shots without using a tripod.
5. Lombard Street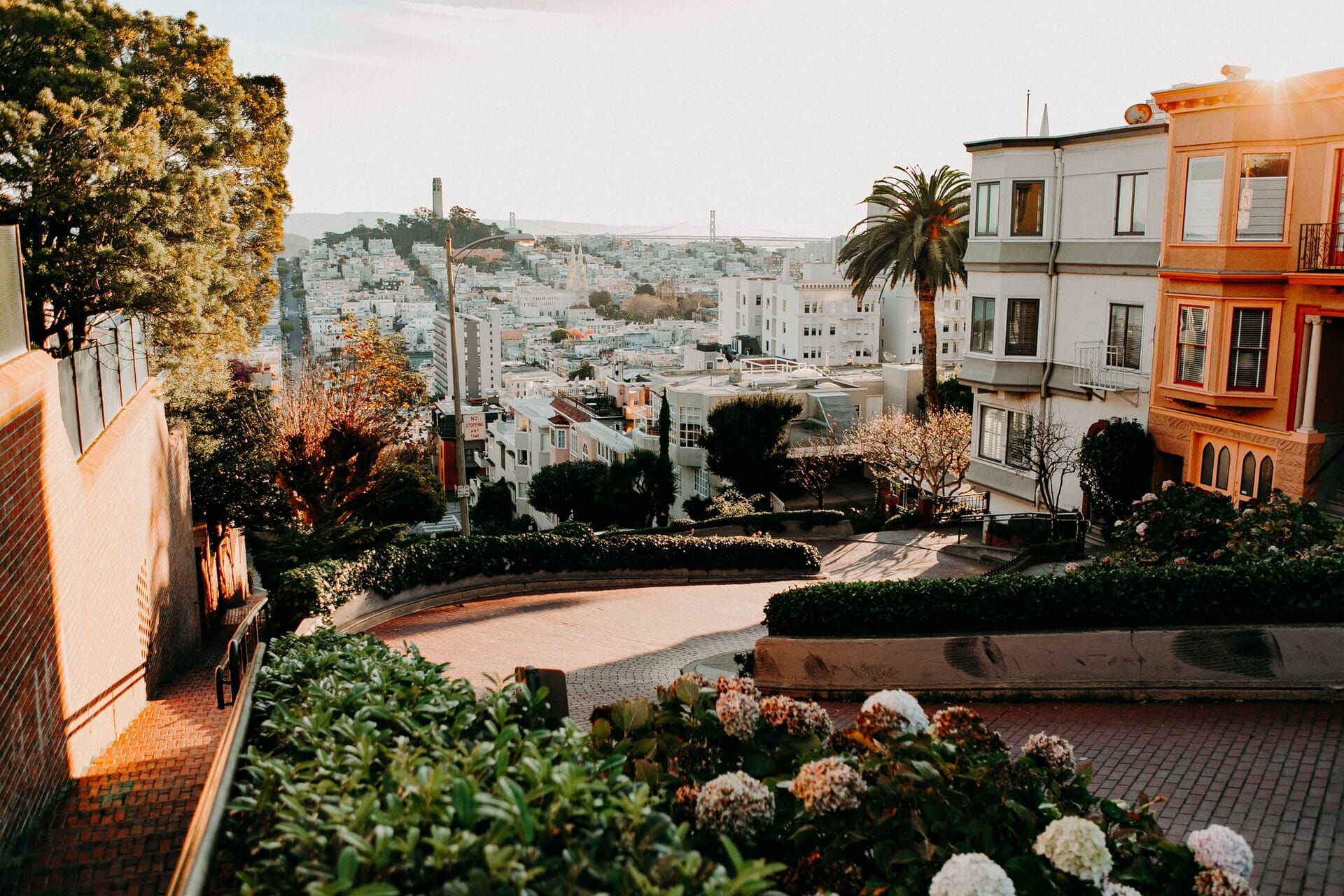 Lombard Street is famous for being the world's most crooked street. Eight hairpin turns take cars from the top to the bottom of the block. This makes it a unique subject for photographers to capture. Take an extreme wide-angle lens so that you can capture the full view of bends in the road.
Night shots with long exposures can also look great on Lombard Street as car headlights draw lines as they navigate the bends. Take a tripod to capture these vehicle movements during blue hour.
6. Coit Tower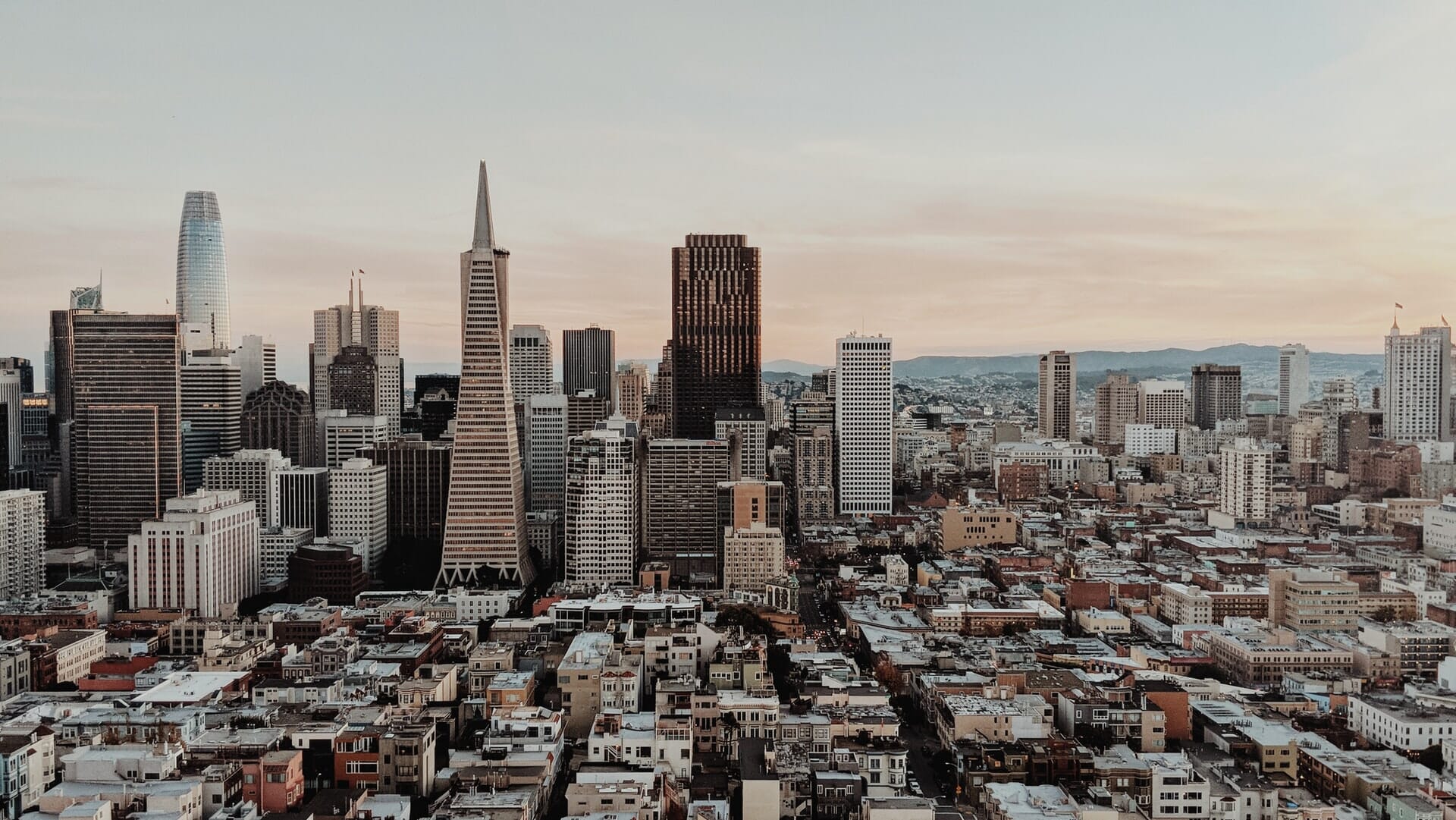 San Francisco's numerous hills mean that the city has a ton of great vista points. Coit Tower sits atop Telegraph Hill providing a fabulous 360-degree view of the city surrounding it.
From the top, you can look towards downtown San Francisco for skyline shots, or you can look out towards Lombard Street to see the bendy street from a distance. Take a telephoto lens to capture this San Francisco photo spot from an alternate angle.
7. The Piers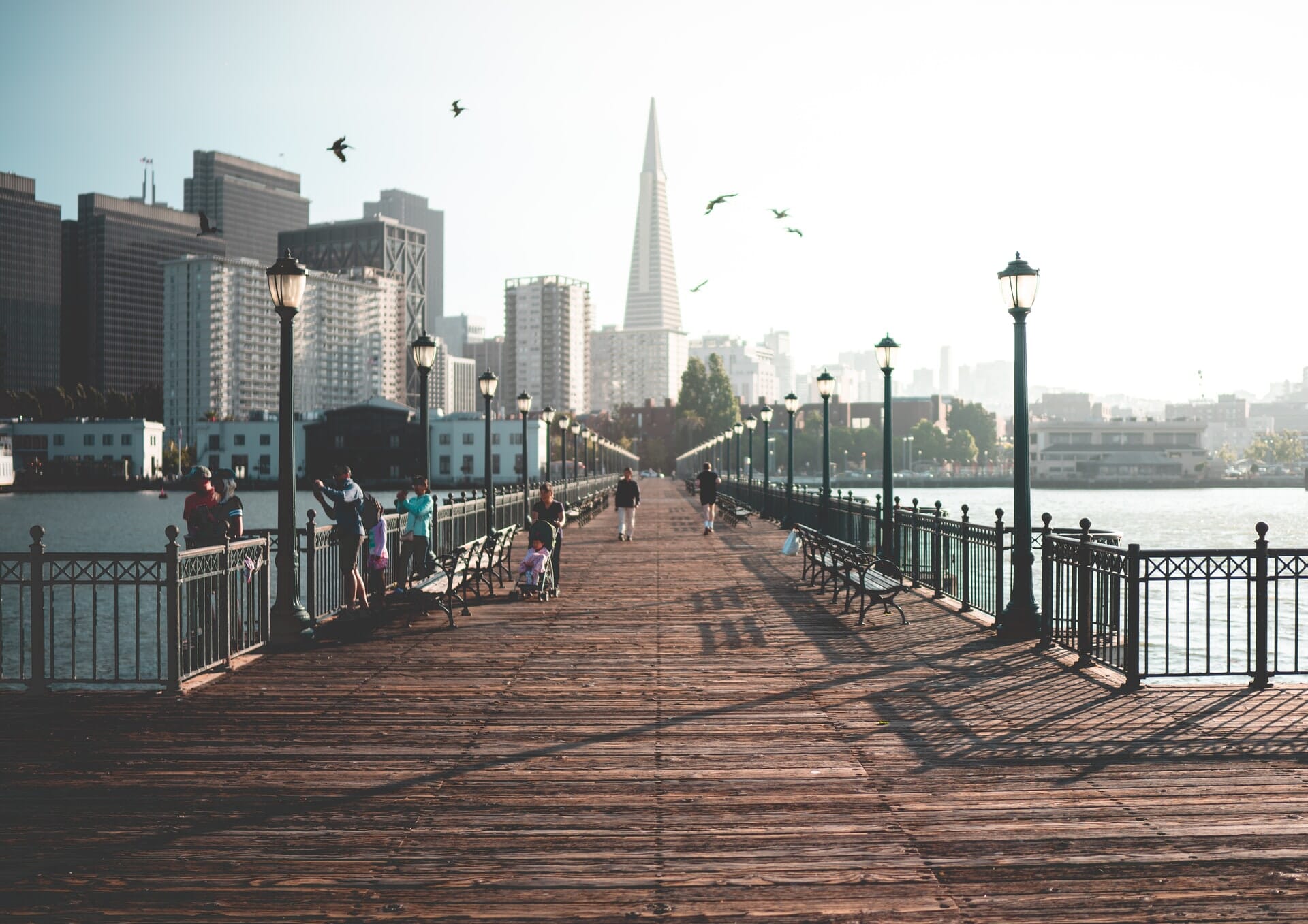 San Francisco's piers offer excellent photography options. Pier 7 is arguably the best for its city views. From the end, you can look back along the wooden walkway with the lamp posts lining up perfectly towards the base of the pointy Transamerica Pyramid building. This spot is especially good for golden hour photography.
Pier 14 is another option for looking back at the city and is a popular spot for night shots. Pier 39 can get crowded with tourists, but it's known as the best spot to capture the lazy sea lions as they spend their day basking in the sun.
8. Mission District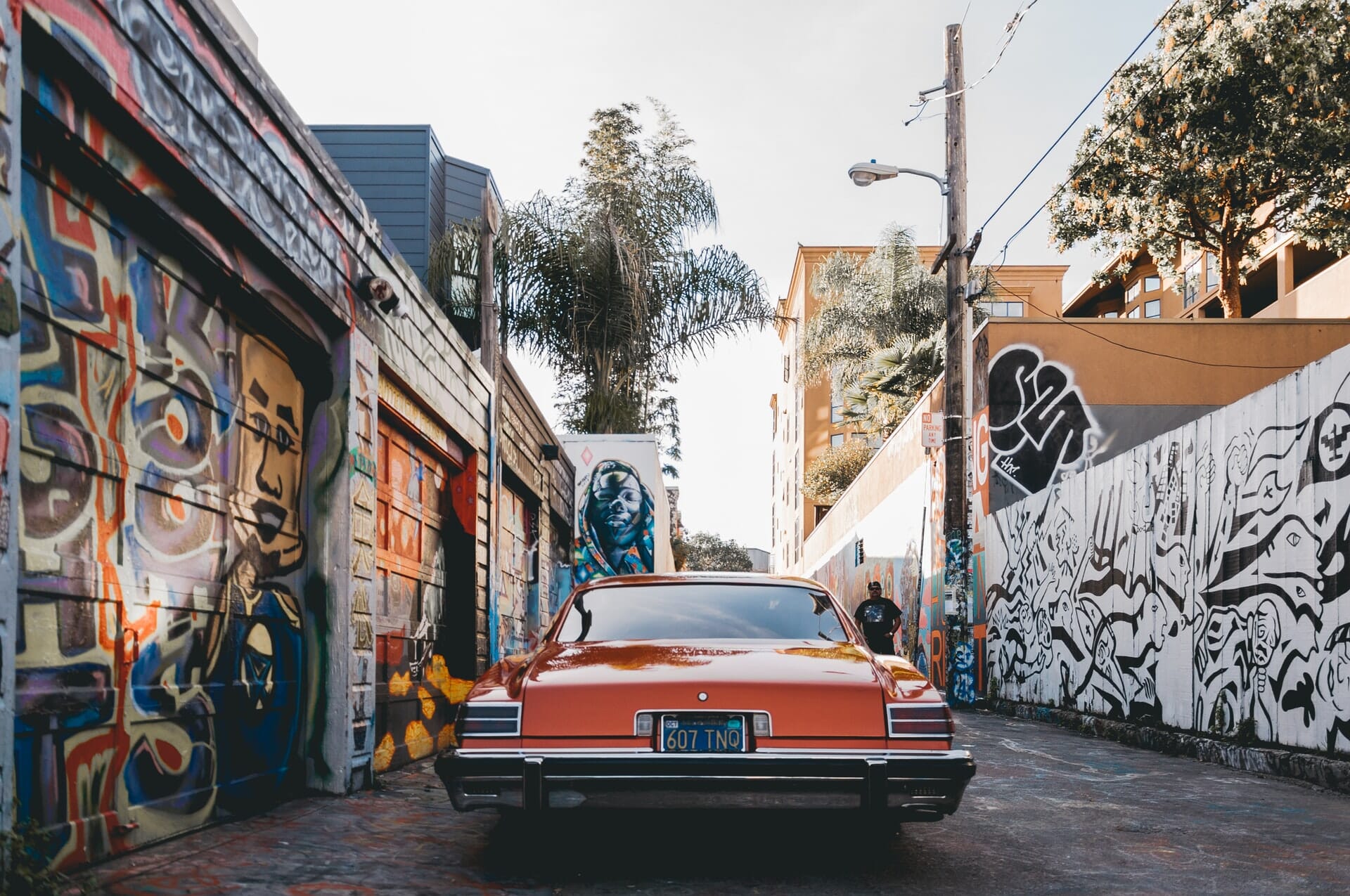 San Francisco's Mission District is historically an immigrant area. It's currently used as a canvas for edgy graffiti and mural artists. Clarion Alley is the best place to see some of the large-scale art pieces and is a great place for urban street photography.
The entire length of the Clarion Alley is full of colourful murals which are constantly changing their appearance. You might even spot some of the artists with spray cans updating a piece of wall while you're there!
9. Embarcadero Center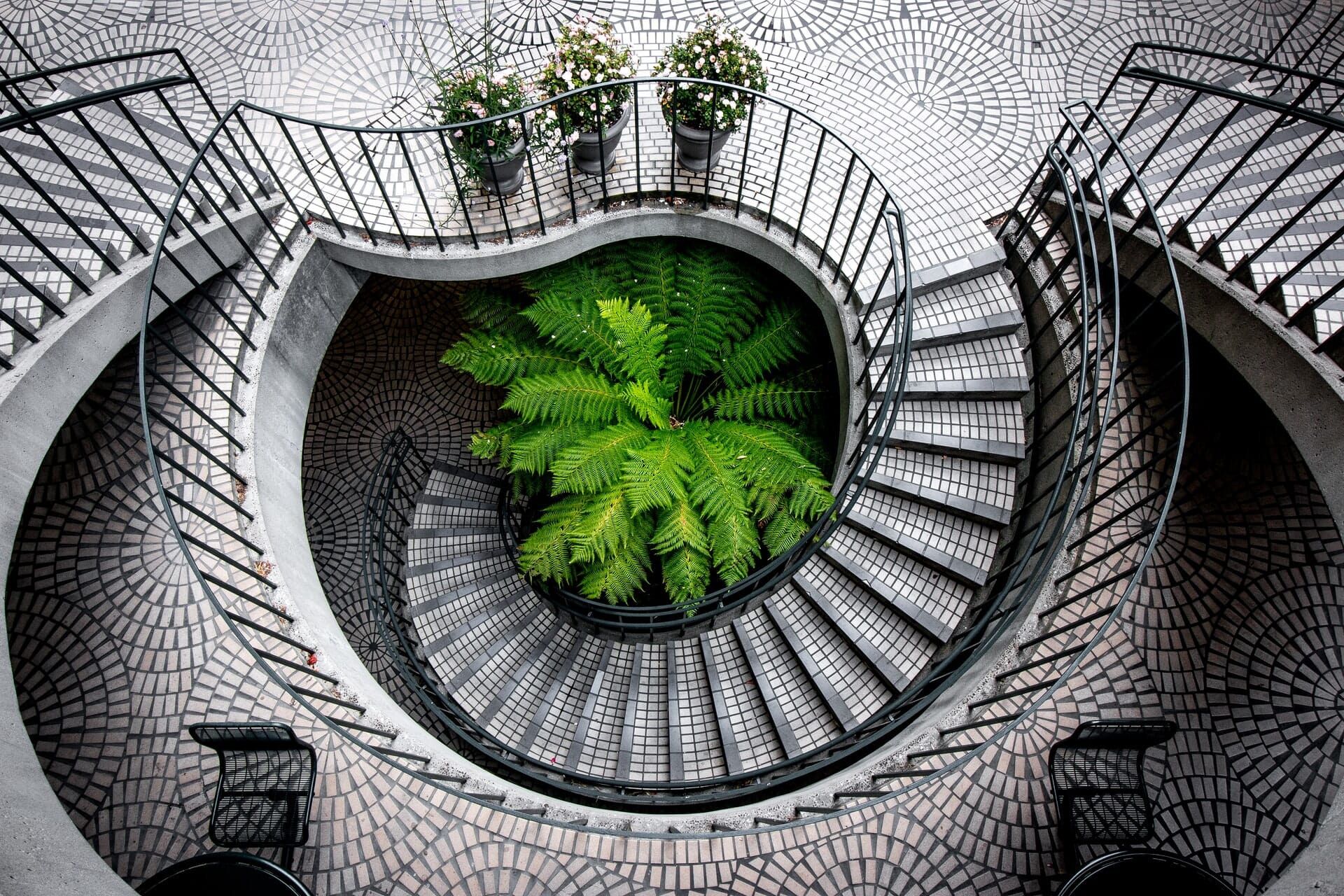 The Embarcadero Center is fairly inconspicuous from the outside, but inside its shopping area, you'll find something rather special. Beside the shops and restaurants is a multi-level spiral staircase surrounded by black and white patterned tiling, making the Embarcadero Center a popular San Francisco Instagram spot. Take a wide angle lens here as well as a photo buddy to use for perspective in your shots.
10. 16th Avenue Tiled Steps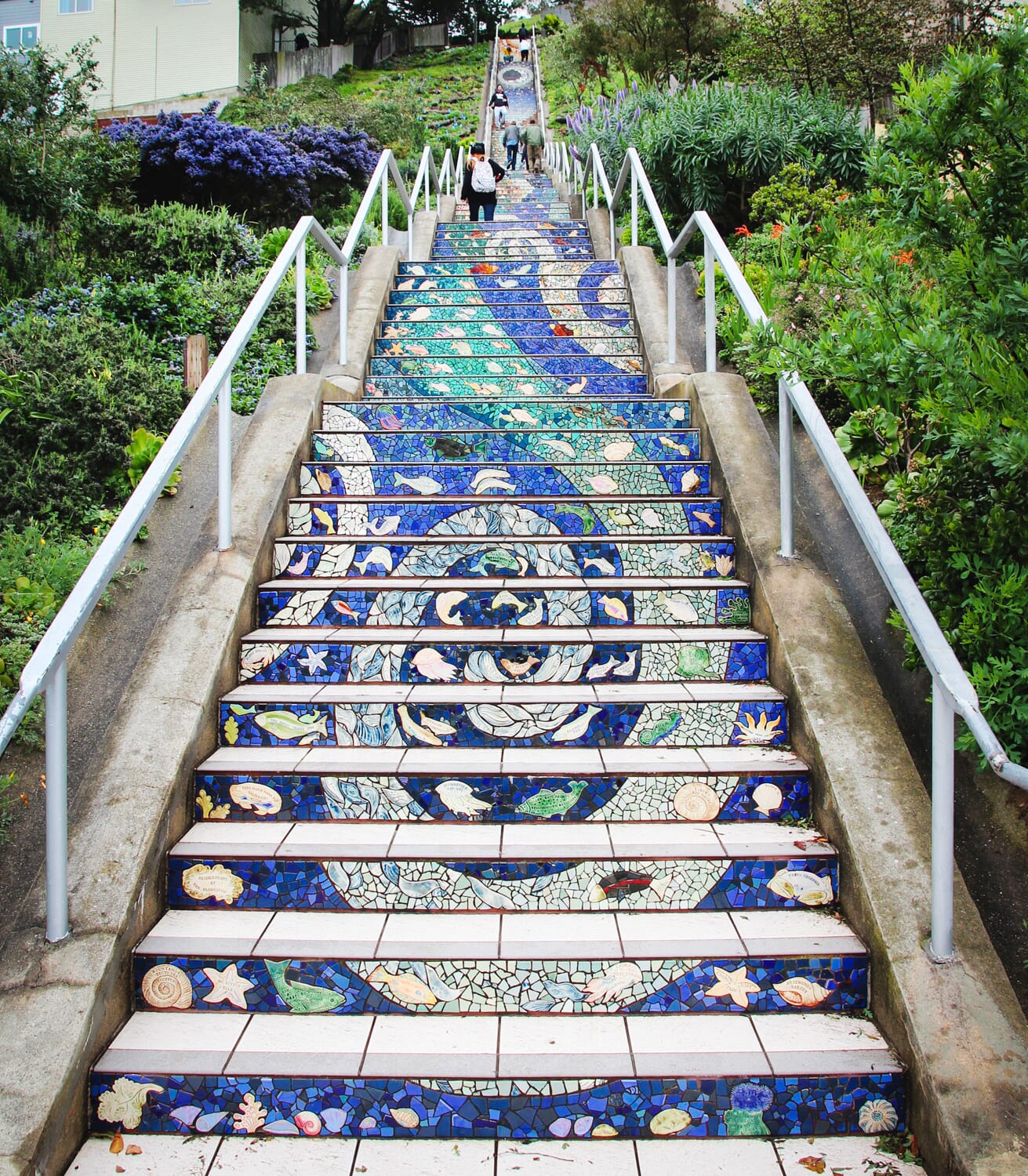 The 16th Avenue Tiled Steps in Golden Gate Heights is another famous staircase for those seeking Insta-worthy photos. The outdoor pedestrian walkway connects two streets on a hill and has views stretching outwards towards the Pacific Ocean.
Created in 2005, this colorful set of stairs is adorned in a fantastic seascape mosaic. If you enjoy taking pics at spots like this, there's a similar outdoor staircase (Hidden Garden Steps) located just up the road!
11. Twin Peaks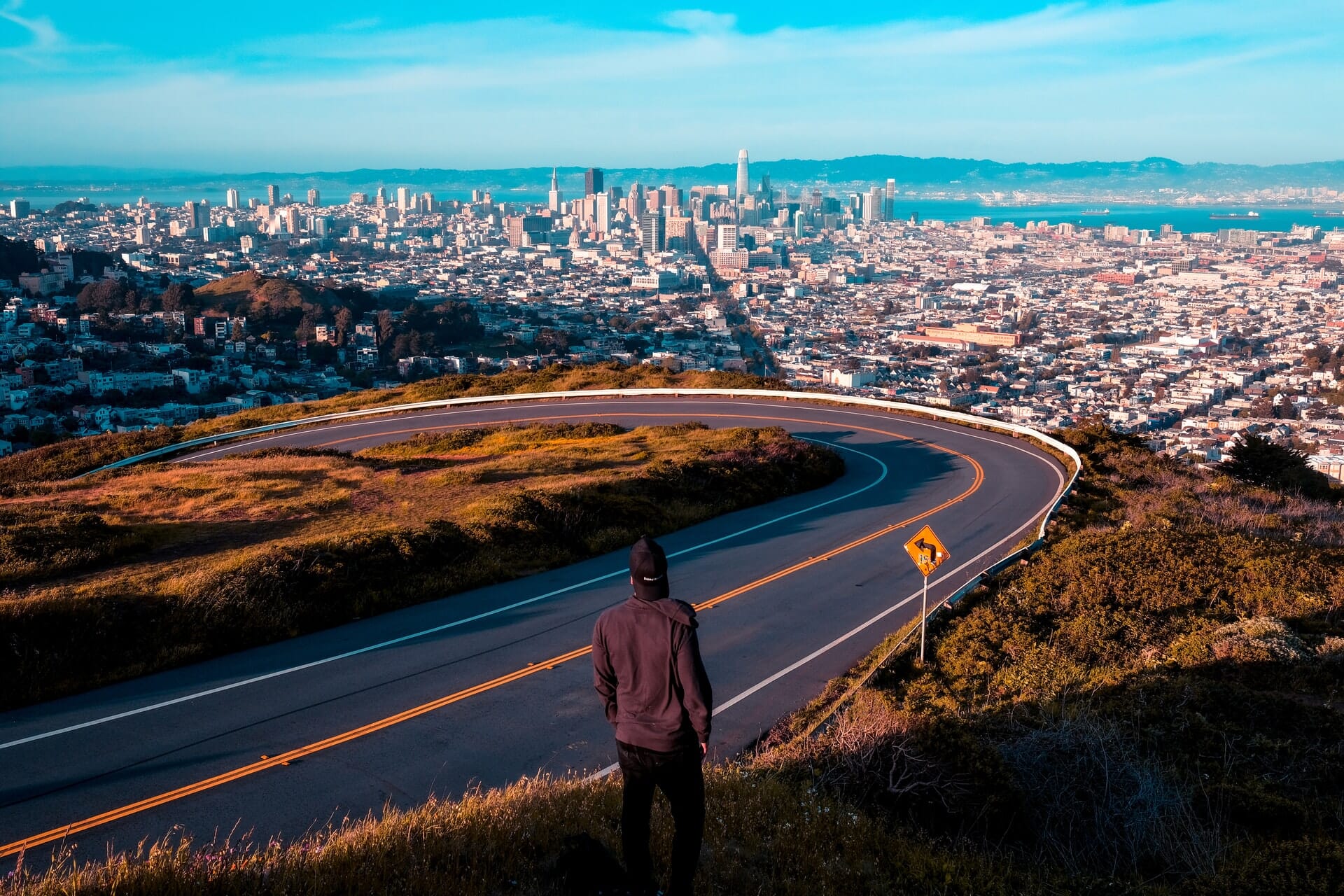 Twin Peaks is a large park with 180-degree views of San Francisco's Bay Area. The hills are renowned for having a winding road which looks fabulous in photos with the city behind it. Christmas Tree Point is the iconic photo spot for capturing this image, and the lookout also has some coin-operated viewfinders that can be used as props in photos.
Finding the Best Photo Spots in San Francisco
These are just 11 of my favorite spots, but San Fran is heaving with incredible photo ops around every corner. If we missed any incredible locations on this list, let us know in the comments below!