Bustling city life… Vibrant underwater scenes… And scenic landscapes only accessible by death-defying hikes –there's not much Honolulu doesn't have to offer photographers. If you're on the hunt for the best photoshoot locations in Oahu you've got a lot to choose from.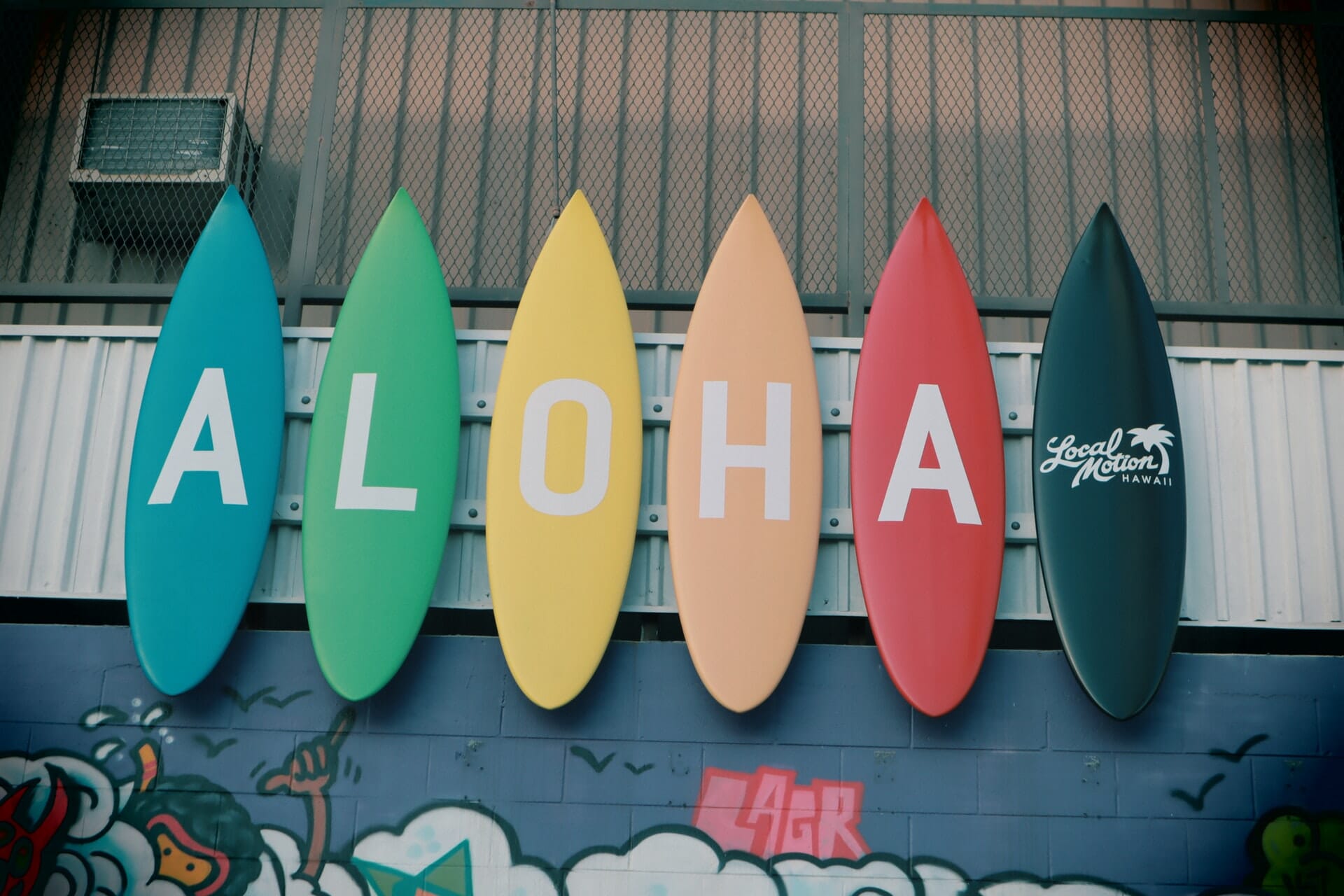 Finding the Best Photoshoot Locations in Oahu
Truth be told, finding the best photoshoot locations in Oahu is the easy part. Getting to them is going to be the hard part in a lot of cases. Whether you're dealing with infamous Honolulu traffic or climbing vertigo-inducing hikes, part of the challenge fun is getting yourself put in place.
Okay, I'm joking. At least, half-joking anyways.
I'll be sure to add some options for everyone. From easy city life locations to bird's eye views of the island.
Ready to explore this beautiful Hawaiian island I call home?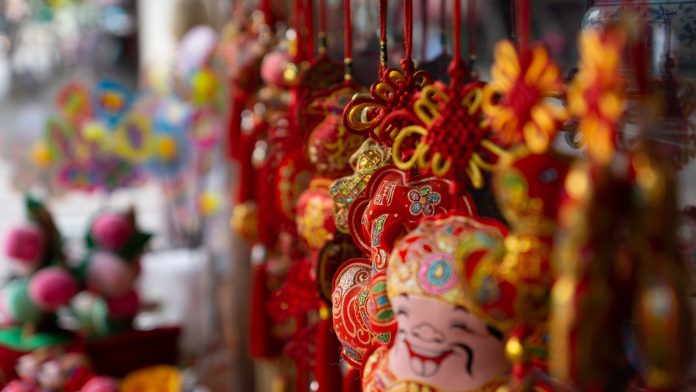 Chinatown
What kind of list would this be if I didn't include Honolulu's Chinatown?
Not a very good one. I can tell you that.
Chinatown is one of the best photoshoot locations in Oahu if you're looking to practice your street photography.
The history of this neighborhood is pretty fascinating. It's actually burned down to the ground before. Twice, if you can believe it. But each time, it's dusted itself off and grew into something even more beautiful than before.
Now the area is full of gorgeous brick architecture and is home to one of the most legit Asian style farmers markets in all the Hawaiian islands.
On top of that, Chinatown is right on top of the business district in Honolulu. And, in the evenings, this quirky neighborhood turns into an artsy hotspot for live music and nightlife. All these different walks of life coming together in one area makes for some interesting to photographs.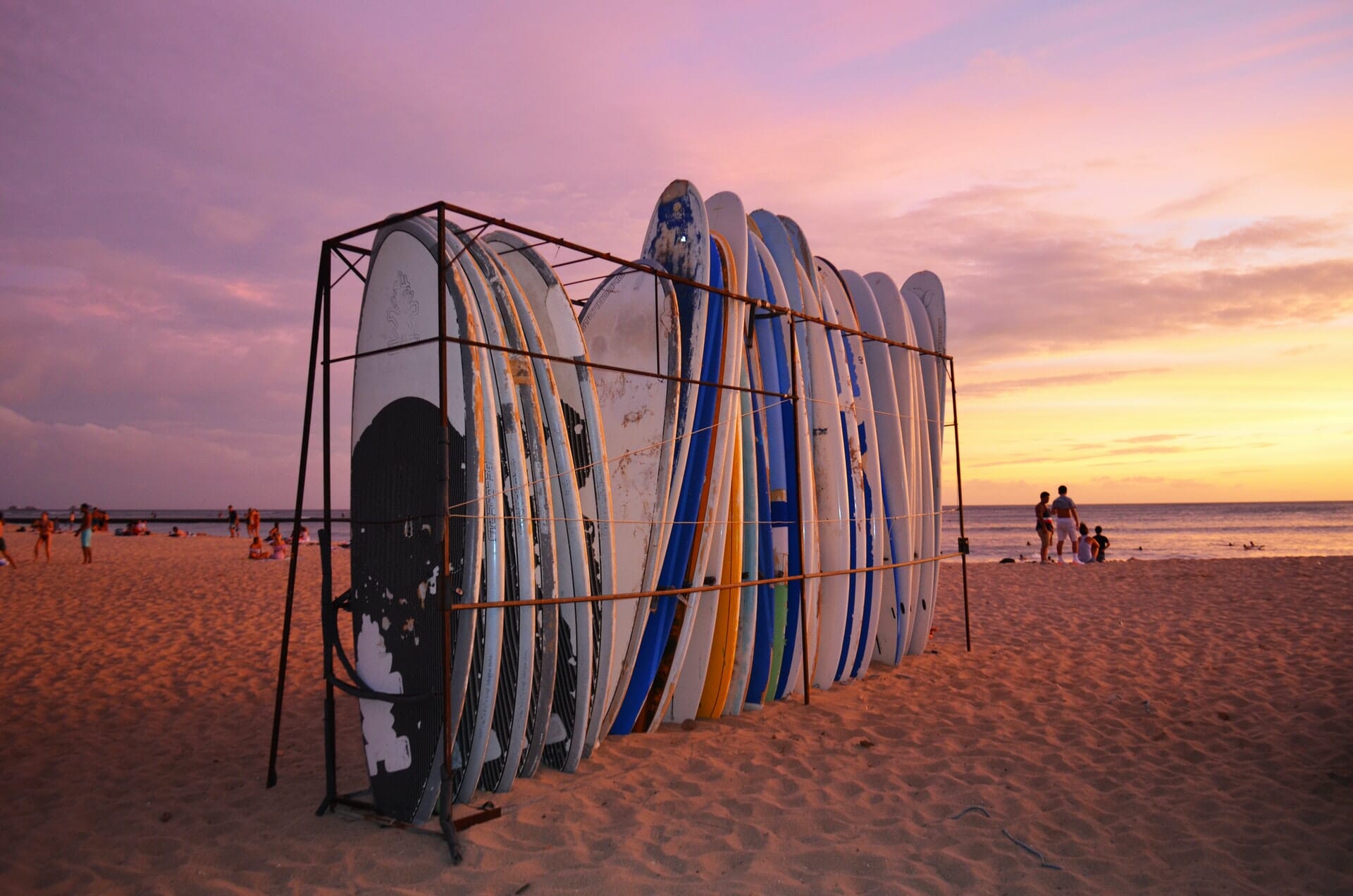 Waikiki Beach
Waikiki is well known for its famous beaches and surf culture. It's probably no surprise seeing this iconic stretch of coastline appear on any list of the best photoshoot locations in Oahu. But, what if I told you the best photos to be had here are actually street photography and not landscapes or seascapes?
Hear me out.
While Waikiki is most likely triggering visions of sandy beaches, it's streets are constantly full of interesting characters. It's a melting pot of cultures from around the world. In fact, entire Instagram accounts have been made based on the weirdness that is Waikiki.
And, sure, Waikiki definitely deserves a spot on the list for its scenic landscape photography locations too. There are bountiful opportunities to capture pristine seascapes as well as unbeatable views of Diamondhead Crater.

Architecture in

Downtown Honolulu
Take a stroll around downtown Honolulu and have your camera ready. The many different neighborhoods of this city all have something different to offer.
Once you get to Oahu, you'll instantly notice all the mid-century modern architecture and signage. An architecture photographer's dreamland. As you're walking through the downtown business district, duck into the lobbies of some of the buildings. For example, First Hawaiian Bank has a lovely public gallery in it!.
Inside these buildings, you'll find all kinds of cool brick designs, complemented by interesting furniture and flora.
And don't forget to take pictures of the exteriors of the buildings either.
During sunrise and sunset, the skies often light up with gorgeous colors, making the perfect backdrop to any of the many skyscrapers in this busy oceanside city.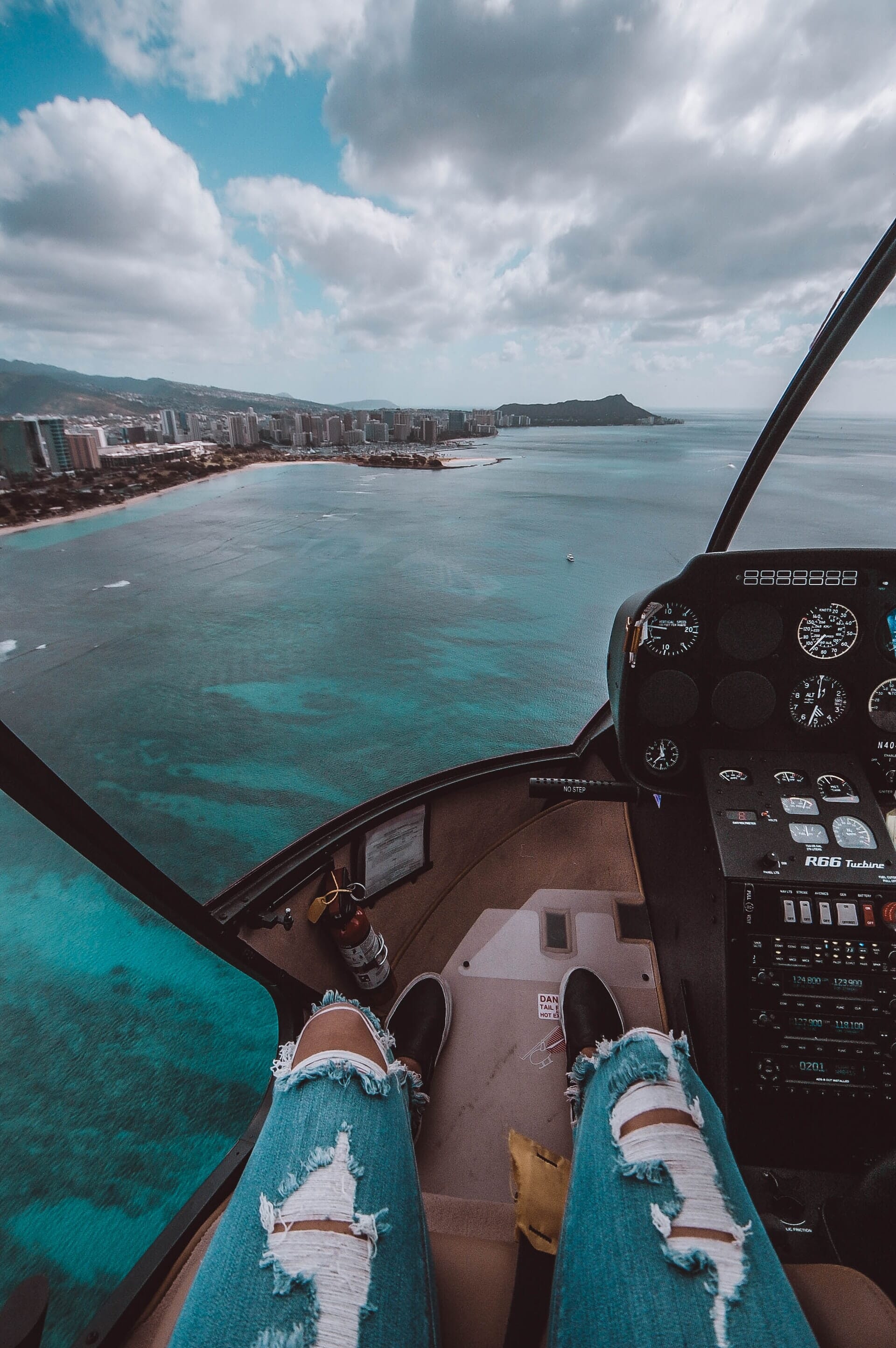 Get Aerial
Truth be told, one of the best photoshoot locations in Oahu is actually above Oahu. If you can, I'd recommend taking a helicopter tour of this awesome island.
You'll get a much more unique vantage point than being on the ground and, trust me, the traffic isn't nearly as bad up there as it is down on the H1.
And, if a helicopter tour isn't your budget. Don't stress! You can always take a hike up one of the ridges for an, (arguably) even better view!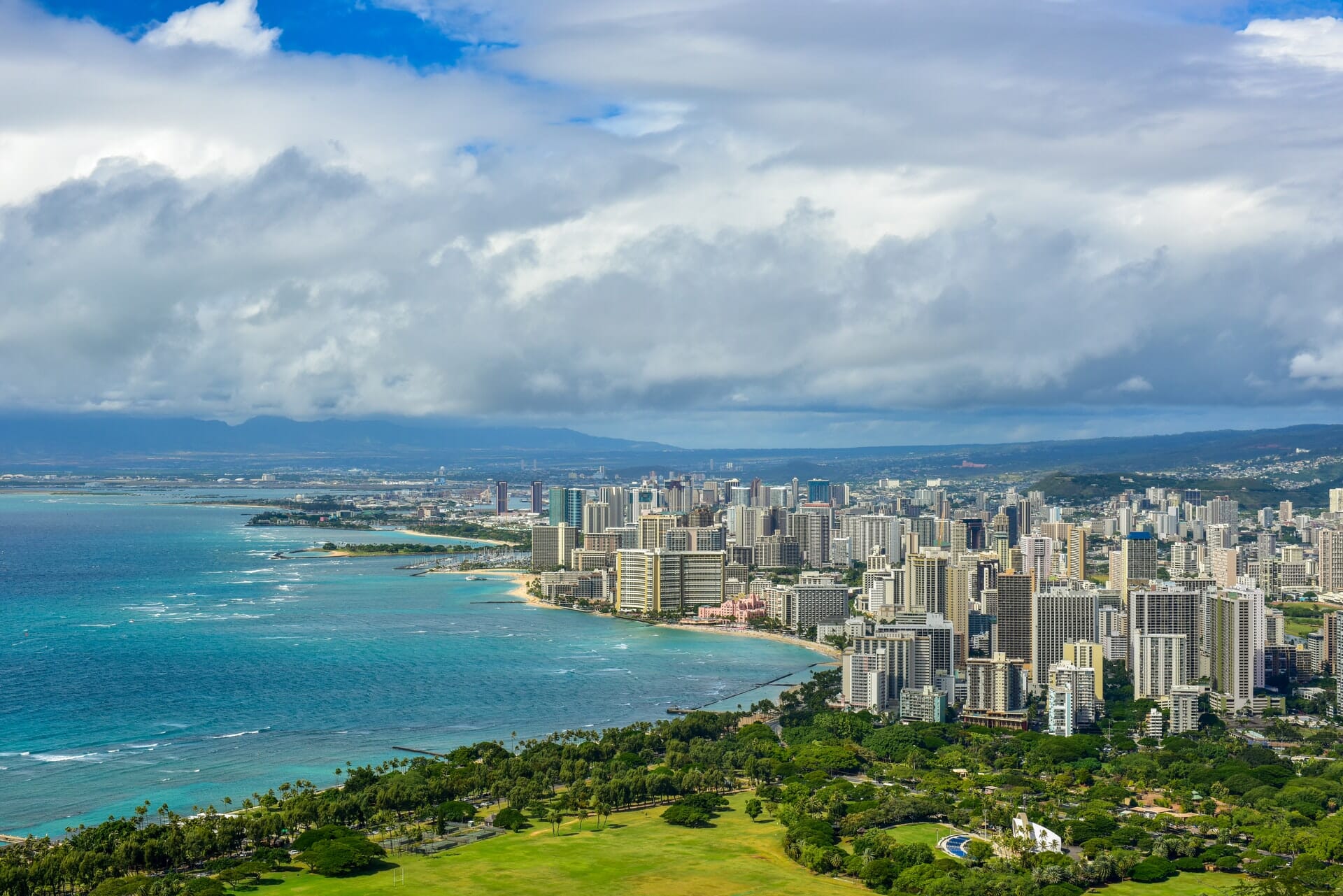 Diamond Head
Located on the south end of Waikiki beach is Diamond Head. This beautifully massive volcanic tuff cone is an iconic spot on the Honolulu horizon. And, although it looks like quite the feat to summit by foot, it's actually a fairly easy hike.
Sure, it'll get a little hot during the mid-day, but just bring along some water. It's nothing you can't handle. And with views like this, it's totally worth it.
Underwater at Hanauma Bay
Heyo! Maybe I'm playing Captain Obvious here, but if you ask me, the best of the best places to take photos in Oahu is in the ocean. Grab yourself an underwater housing or GoPro, rent yourself a snorkel set, then go hit the waves!
A great spot to grab some underwater shots of coral reef and sea life is Hanauma Bay, located just a short drive outside of Honolulu.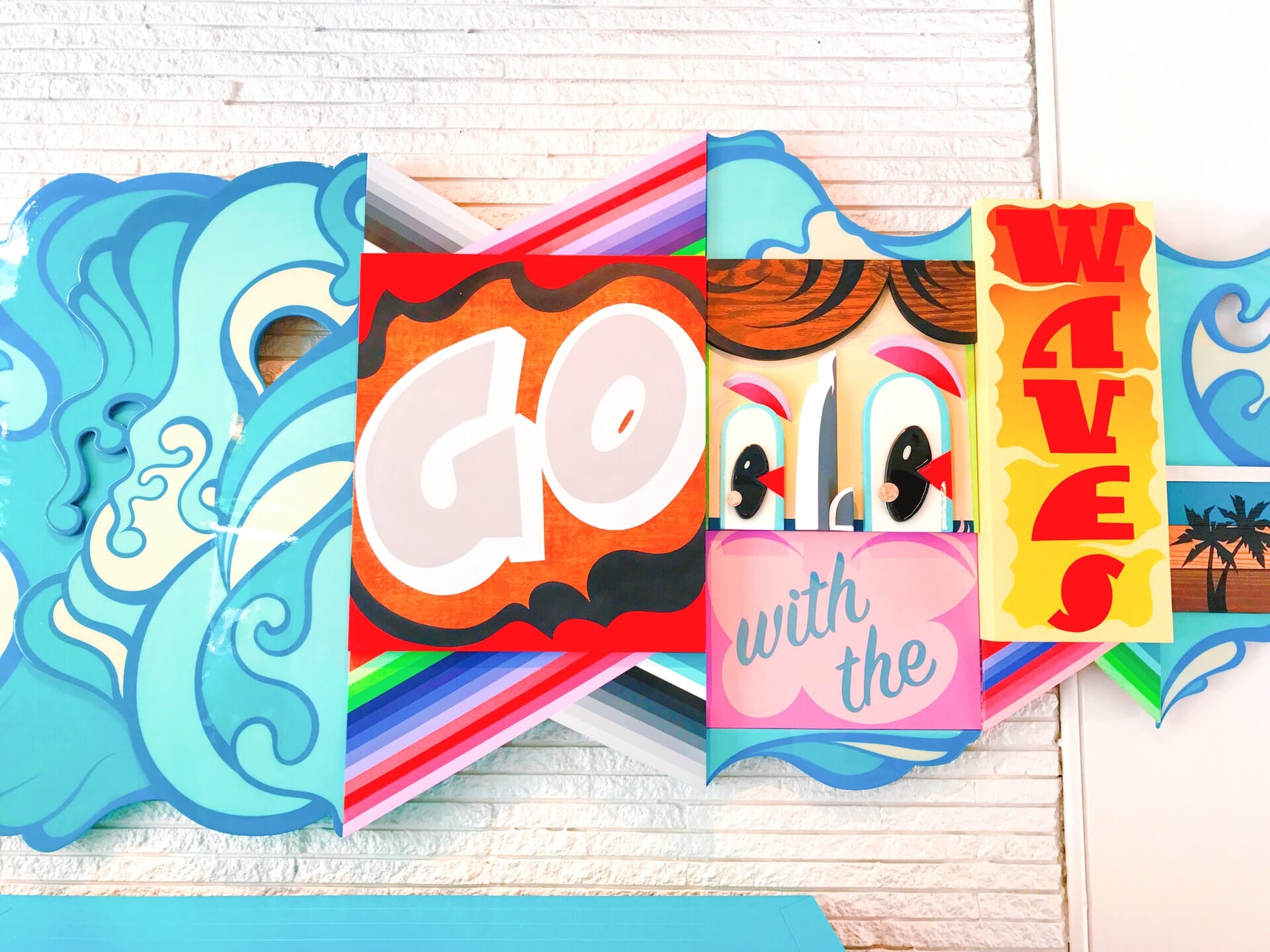 Graffiti and Signage in Honolulu
Inside Honolulu proper and just about any other spot on Oahu, you'll be presented with ample opportunities to capture unique signage. It's a bit of an unspoken source of pride here on the island.
The sign above is in Waikiki. It's a bit more modern than what you'll find in Honolulu. Outside the city in places like the North Shore, you'll likely come across a lot more rustic, handmade signs. All of which are oozing with personality.
And while you're here, rent a BikiBike and do a ride through Kaka'ako. This Honolulu neighborhood is home to POW! WOW! Hawaii.
The art project gathers graffiti and mural artists to paint glorious murals over the sides of the warehouses and buildings that make up this growing little spot. The murals change yearly, so there's always something fresh to look at!
---
Share Your Photos of the Best Photoshoot Locations in Oahu!
Even though I've lived in Hawaii for the past 10 years, my list of the best photoshoot locations in Oahu grows pretty frequently. Did I miss your favorite spot?