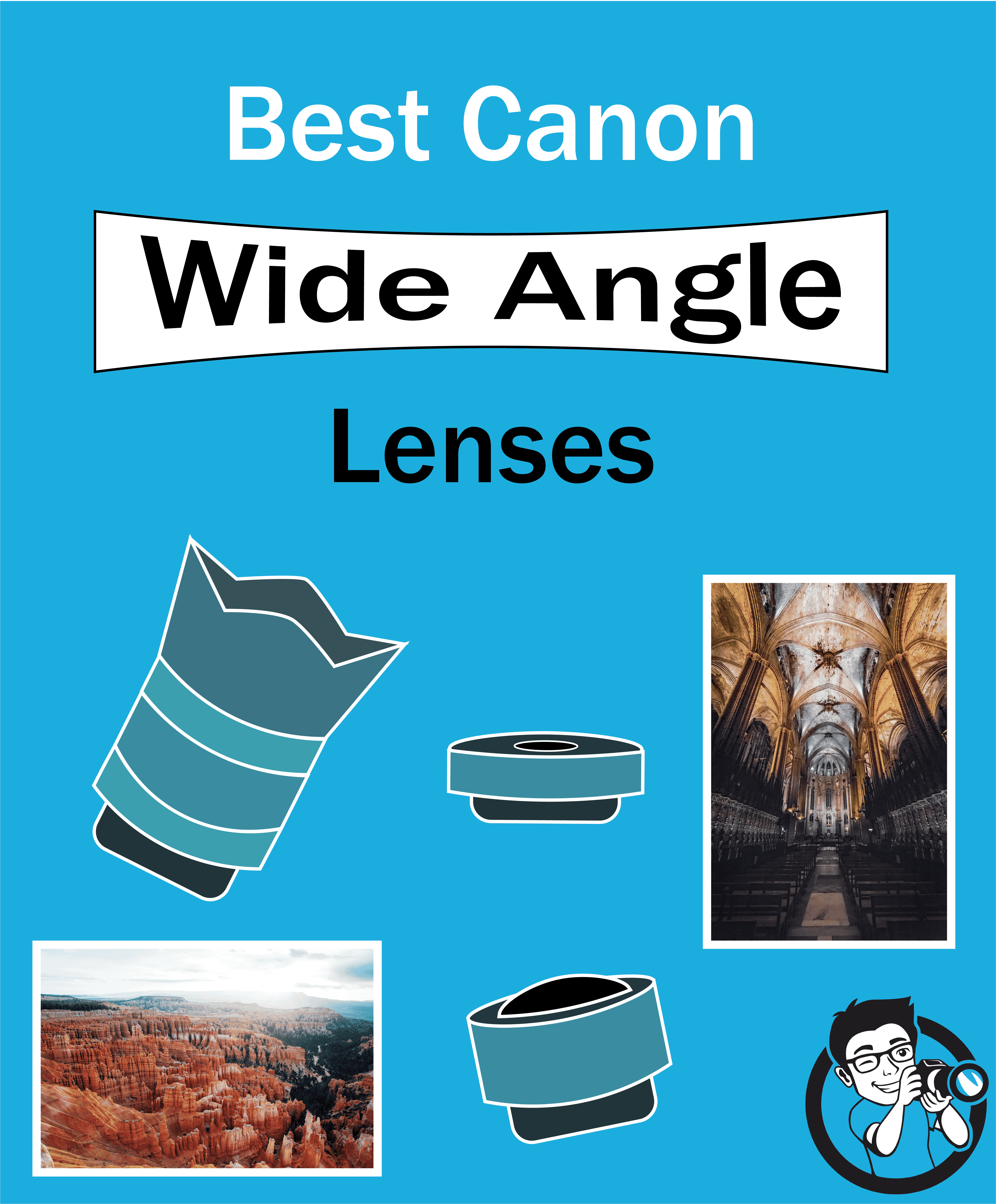 Whether you're a portrait, landscape or travel photographer, choosing the right lens for your images is important. If you're looking for a tool that offers a unique perspective, then you should consider the best Canon wide-angle lenses for your camera.
Wide-angle lenses are lenses that have a focal length of around 35mm or less. This makes for a perspective with more background and scene within the frame. And, depending on your techniques, you can achieve some captivating compositions with these lenses.
In fact, wide-angle lenses are used for multiple photography scenarios including: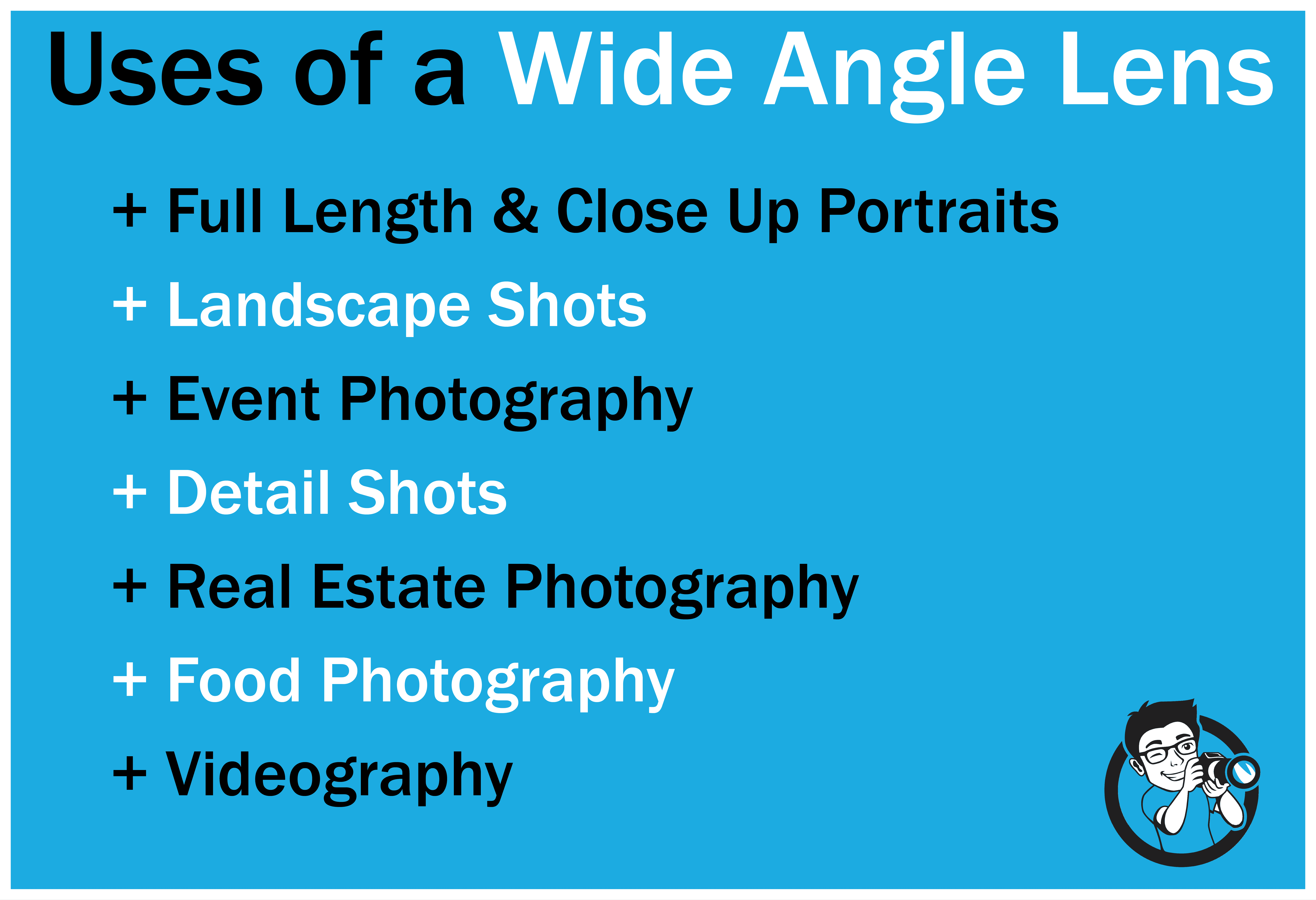 Full length and closeup portraits
Landscape shots
Event photography
Detail shots
Real Estate Photography
Food Photography
Videography
So, if you're a Canon photographer (or videographer!) who wants to add some more depth to your images, you need one of the best Canon wide-angle lenses for your next creative project. Let's start with a list of the Best Canon Wide-Angle Lenses.
The Best Canon Wide Angle Lenses
1. The Best Canon Wide Angle Lenses: Best Technical Performance – Canon EF-S 24mm f/2.8 STM Lens
Canon's 24mm Pancake lens makes it to the top of our list thanks to its impressive technical performance and small design.
When using this 24mm lens, you will achieve a true 24mm perspective using a crop-frame camera. On a full-frame camera, it produces a 38mm viewpoint.
Its maximum aperture is f/2.8, which makes for crisp images whilst offering some stunning bokeh. The lens build is slim and light, making it easy to slip in your camera bag for on-the-go shooting.
This lens is often used for: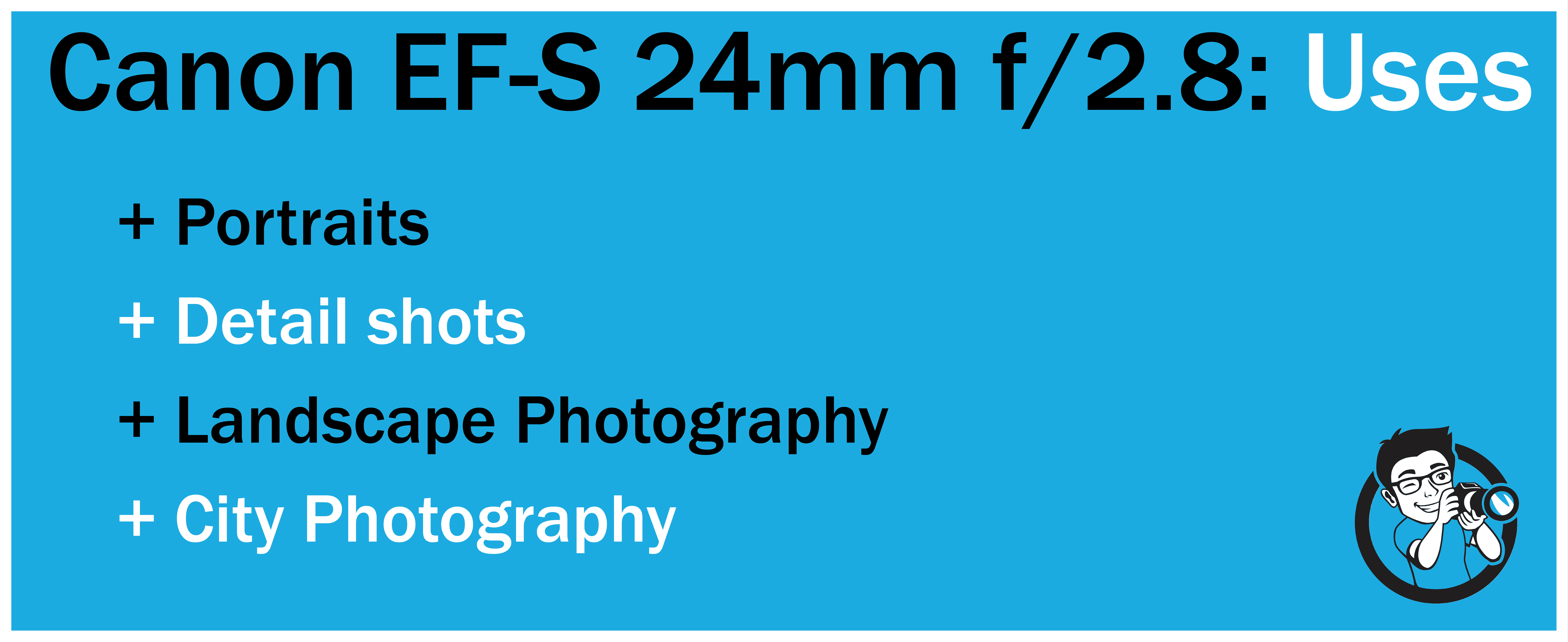 Portraits
Detail shots
City photography
Plus, many photographers have noted that this lens is perfect for astrophotography. So, if you're looking to capture the vast cosmos, look no further than the 24mm.
Canon EF-S 24mm f/2.8 STM Lens
Wide angle lens for Canon APS C cameras (equivalent to 38 millimeter on a full frame camera)
Focal Length & Maximum Aperture: 24 millimeter 1:2.8, maximum magnification of x0.27
Slimmest and lightest lens of the EF S series
Circular aperture (7 blades) delivers beautiful, soft backgrounds
Full time manual focus allows manual focus adjustment while in One Shot AF mode
The next lens is one which is veering onto the ultra-wide-angle side of the spectrum.
The Canon 10-18mm Lens is an ultra-wide zoom lens offering an aperture range from f/4.5-5.6. This will give you detailed images with limited background compression and bokeh.
This lens is used in both photography and videography projects. For video, it's a perfect tool thanks to its ability to zoom in and out.
Additionally, this lens is reliable, fast and quiet. Making it the perfect tool for everyday photography, travel and stills.
Creative uses for this lens include: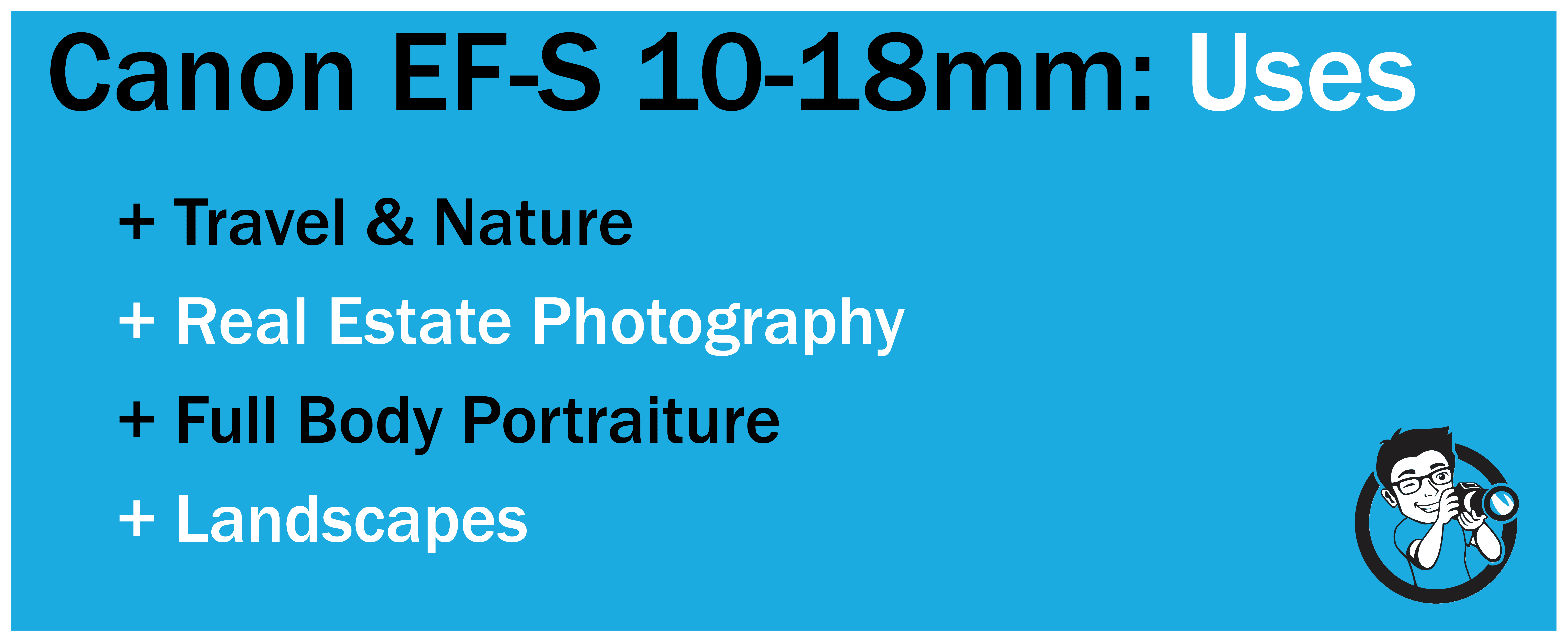 Travel and nature photography
Full body portraits
Landscape photography
Canon EF-S 10-18mm f/4.5-5.6 IS STM Lens
EF S ultra wide zoom lens. Drive System Lead screw and rack system driven by stepping motor
Focal Length and Maximum Aperture: 10 18 millimeter,1:4.5 5.6
Closest Focusing Distance: 0.72 feet. / 0.22 meter
Stepping motor for noise free video shooting
Optical image stabilizer
This 35mm lens is one of the most popular wide-angle lenses. One of the main reasons for this is that, while it offers a wide-angle perspective, it has the ability to work for portraits and close-up compositions.
The aperture on this lens maxes at f/2. This will allow for crisp detail and plenty of bokeh in your portraits.
Additionally, this is an incredibly versatile, compact and lightweight lens. The lens is equipped with image stabilization, a robust design, and promises high image quality.
Therefore, many photographers use this lens for: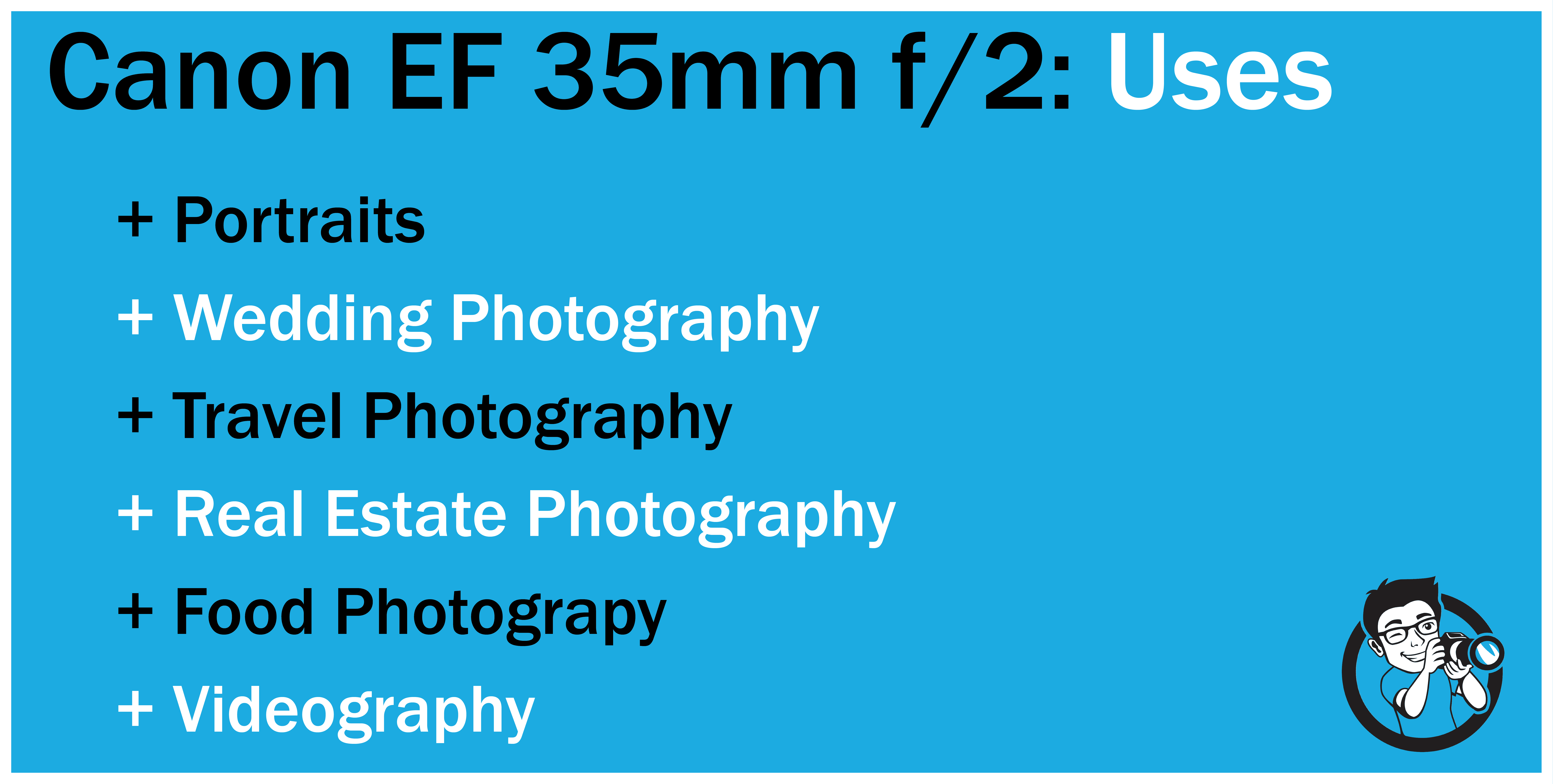 Weddings
Travel Images
Interior Photography
Videography
As a photographer who has used the 35mm for many projects, I would highly recommend it to anyone looking for a multi-faceted wide-angle lens.
Canon EF 35mm f/2 IS USM Wide-Angle Lens
Focal length and maximum aperture: 35mm 1:2
Lens construction: 10 elements in 8 groups
Diagonal angle of view: 63 Degree
Rear focusing system with USM focus adjustment
Closest focusing distance: 0.24m/0.79 ft,Focal Length : 35mm Comparable APS-C 1.6x Focal Length: 56 mm.Lens Construction:10...
If you bought your camera with a kit lens, chances are you already have the 18-55mm f/3.5-5.6 lens.
This is another wide-angle, zoom option, which covers a true range of compositions.
It has an aperture range of f/3.5 to 5.6 which means that your images will be sharp with your background in focus. Though you won't be able to achieve much in the way of bokeh, some background blur may be achieved at the widest aperture, f/3.5.
The main draw to this lens is the price point. Averaging at around $130, it's a great choice for any photographer looking to test out creating wide-angle images.
Plus, users recommend this lens due to its lightweight, superb photo quality and wide-angle without too much distortion.
This lens is great as a walkaround lens, but you can specifically use it for:

Street Photography
Portraits
Landscape Photography
Canon EF-S 18-55mm f/3.5-5.6 IS STM Zoom Lens (Bulk Packaging)
18-55mm focal length, f/3.5-5.6 IS STM lens
28.8-88mm equivalent focal length on Canon APS-C cameras
F3.5-5.6 maximum aperture, F22-38 minimum
Micromotor-type AF motor without full-time manual focusing
Optical Image Stabilizer system, offering the equivalent of four stops of compensation
Related Post: How to Select the Best Canon DSLR Lenses for Beginners
If you own a mirrorless camera, these next two lenses are just for you.
The Canon 11-22mm lens is a true wide-angle with its lowest focal length at 11mm.
It's often used for:

Large group shots
Landscape photography
Real estate photography
Many photographers praise this lens for creating stunning images in the outdoors during nature and travel scenarios. Additionally, the zoom capability makes it a great tool for creating various perspectives even when you're in a crowded or constrained space.
In short, this lens is highly recommended by indoor and outdoor photographers alike.
Canon EF-M 11-22mm f/4-5.6 STM Lens, Black - 7568B002
Focal Length & Maximum Aperture: 11–22mm f/4–5.6
Lens Construction: 12 elements in 9 groups
Diagonal Angle of View: 102°10'–63°30'
Focus Adjustment: AF with full-time manual
Closest Focusing Distance: 0.49 ft./0.15m.Circular aperture (7 blades) helps deliver beautiful, soft backgrounds..Maximum...
Related Post: Best Mirrorless Lenses for Street Photography
Our final lens is Canon's 22mm f/2 lens, another option for mirrorless users.
This lens sits in the "moderate wide-angle" category and has a similar look and feel to the 35mm option. With an f/2 maximum aperture, this lens performs well in low light and offers a soft touch for the background of your images.
It's used by both photographers and filmmakers. Videographers use this lens thanks to its compact and lightweight build, as well as the quiet and smooth autofocus.
This lens is used for:

Portraits
Landscape images
Up close, detail shots
Videography
Reviewers rave about this lens for how sharp and compact it is. And, at this price point, it's hard to find such a well-performing lens.
Canon EF-M 22mm f2 STM Compact System Lens
Moderate wide angle lens; equivalent to 35mm on a fullframe camera
Builtin stepping motor provides smooth and quiet autofocus when shooting video
Circular aperture (7 blades) delivers beautiful, soft backgrounds
One aspheric element and bright f/2.0 lens for low light and soft backgrounds
Minimum focusing distance of 5.9 inches/0.15 metres allows you to get close to your subjects
Related Post: Best Gimbals for Mirrorless and DSLR Videography
The Best Canon Wide Angle Lenses: Conclusion
So, as you can see, there are plenty of wide-angle options for any type of photographer.
Whether you capture:
Portraits
Landscapes
Real Estate
Events
Interior
Food
There is a Canon wide-angle lens for your next professional project.
Do you use any of the lenses that we listed in this article? Let us know which one is your favorite to shoot with, in our comments below!
---
As an Amazon Associate we earn from qualifying purchases. Certain content that appears on PhotoWorkout.com comes from Amazon. This content is provided 'as is' and is subject to change or removal at any time.