Looking to shake up your post-processing workflow? DxO PhotoLab 3 may be the refreshing take on image editing that you've been looking for. In today's article, we give you an in-depth review on DxO PhotoLab 3 Elite to help you decide if this is a good software package for your needs.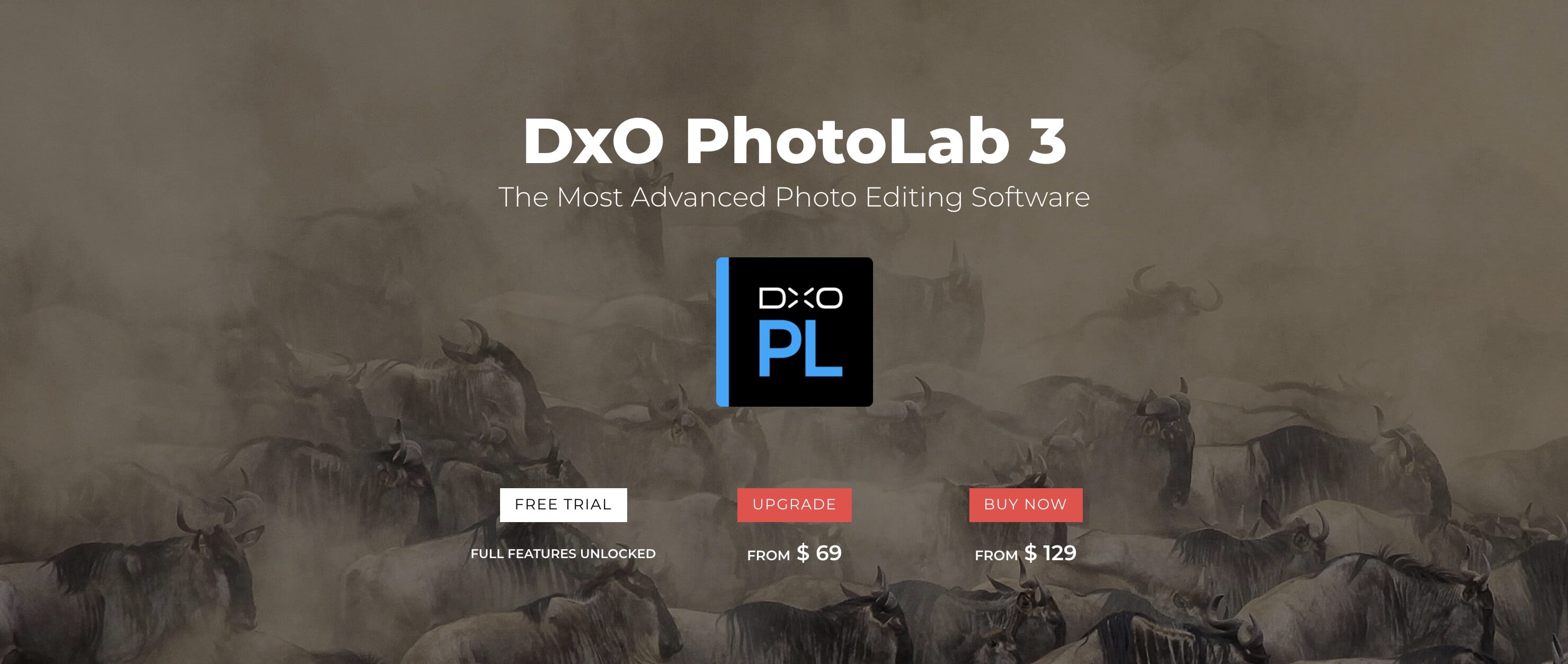 With a new design and a strong set of superior tools, it's time to look at PhotoLab 3 with a fresh set of eyes. Whether you're a newcomer or you're debating upgrading to DxO, read on to discover all that this often underrated and overlooked software has to offer.
What's the Latest?
While PhotoLab has existed for quite some time, the latest upgrade has made waves in the photographic community. Recent add ons and improvements play a large role in the software's growing popularity. A few of these features include:
HSL Adjustment Improvements. A brand new color management tool allows users to customize color ranges on eight separate channels. Useful for replacing specific colors, adjusting transitions, and fine-tuning color saturation.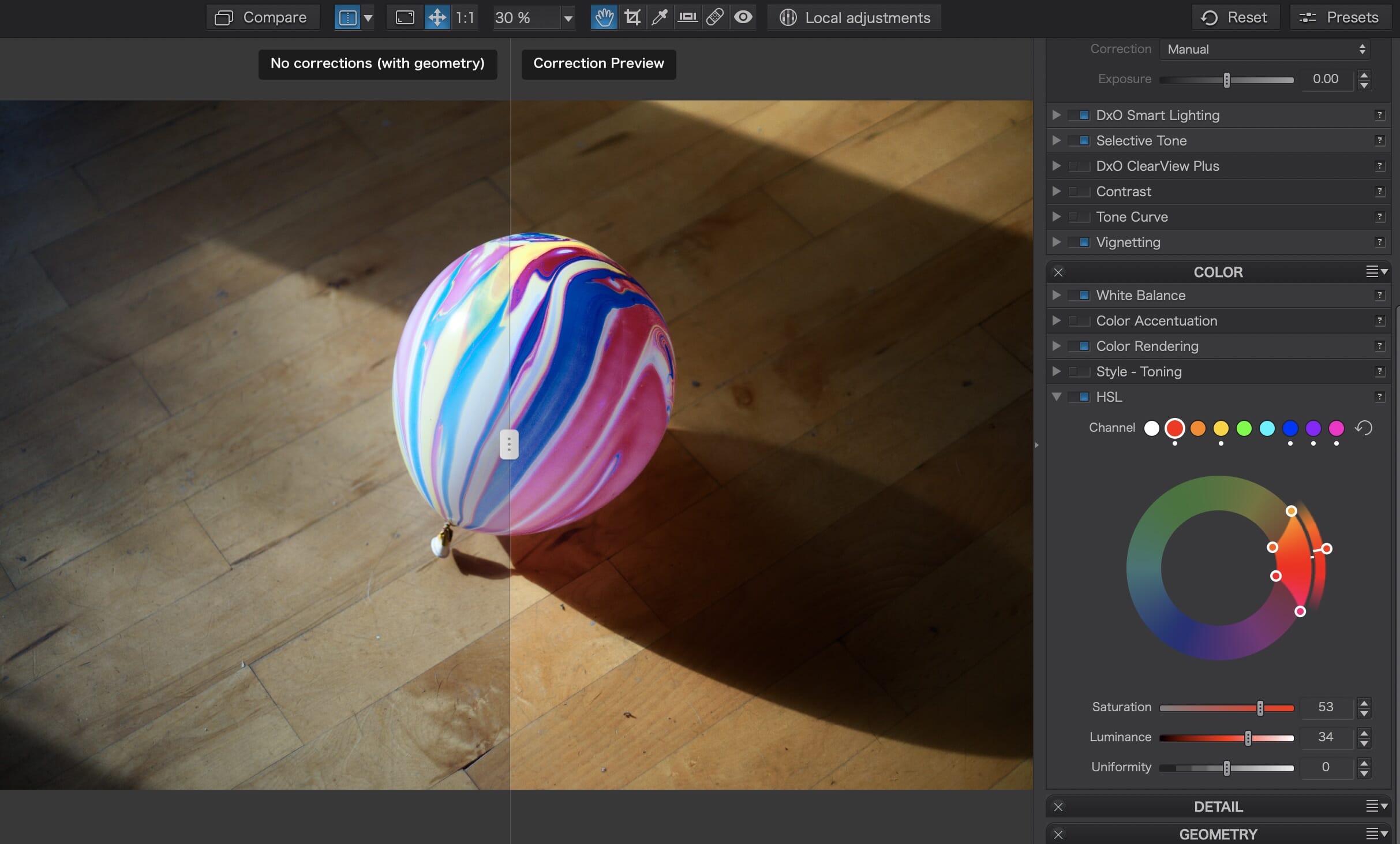 ClearView Plus Contrast Optimization. A DxO exclusive, ClearView reduces smog and haze from an image with one click. Technology brightens horizons without creating halo effects.
Repair and Clone Tool Updates. Brushes sample pixels from one area of your photograph to "repair" any unwanted details. A brand new Clone brush makes exact copies of select photo segments. Feathering and opacity sliders allow for seamless transitions.
DxO Smart Lighting. Uses sensor information to bring out details in overexposed and underexposed areas. Especially helpful for getting the most out of RAW image files.
U Point Selections. Allows users to make local adjustments to specific areas. Uses artificial intelligence to apply adjustments within a specified radius.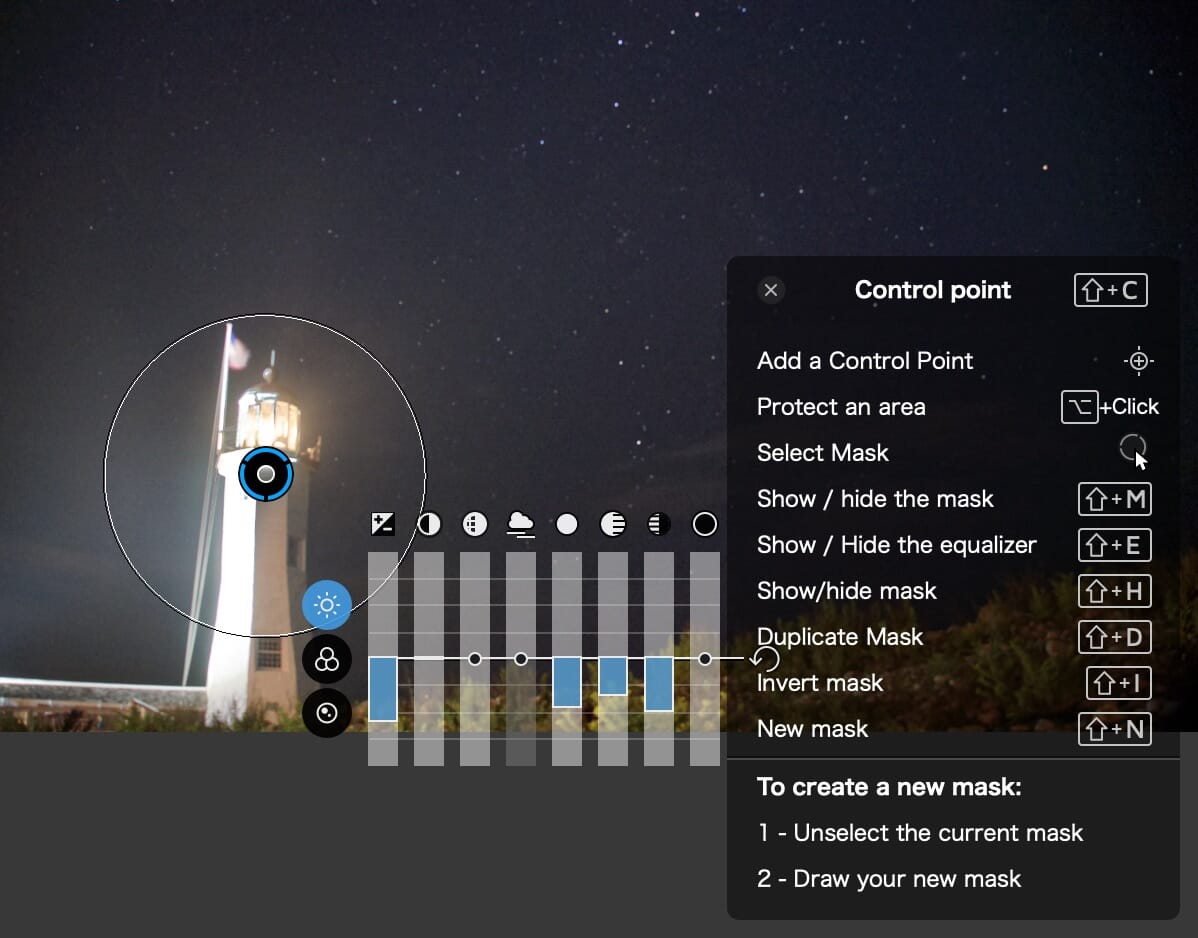 Intuitive Tools and Organization
Far beyond your standard slider sets, DxO's PhotoLab 3 includes more nuanced tools than ever to perfect your photos. On the right-hand side, you'll find that DxO includes customizable palettes to house all your editing options. There are several dozen adjustment tools to choose from, most of which include sub-settings for precise tweaks.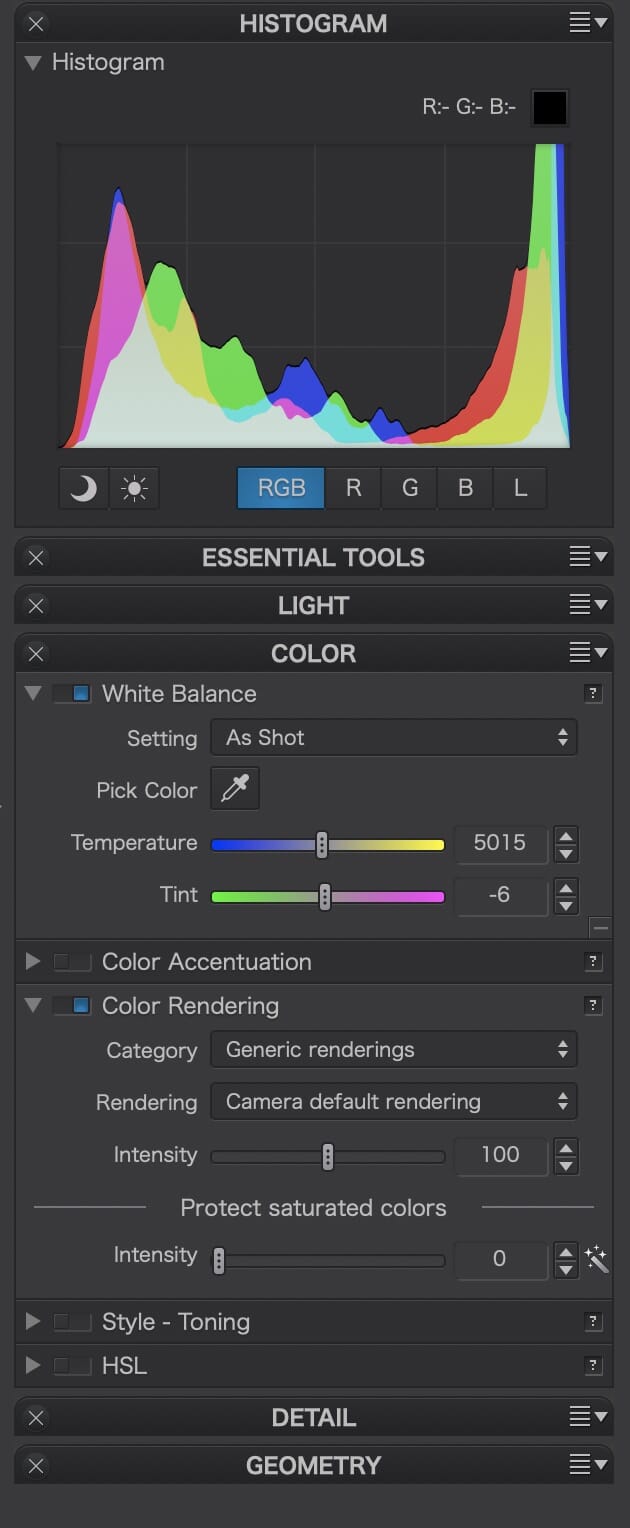 On the left-hand side, you'll find a plethora of useful edit information. Aside from automatically detecting the capture device used, the software displays metadata in a way that's easy to process. You can even add keywords to an image's file information to aid your organization!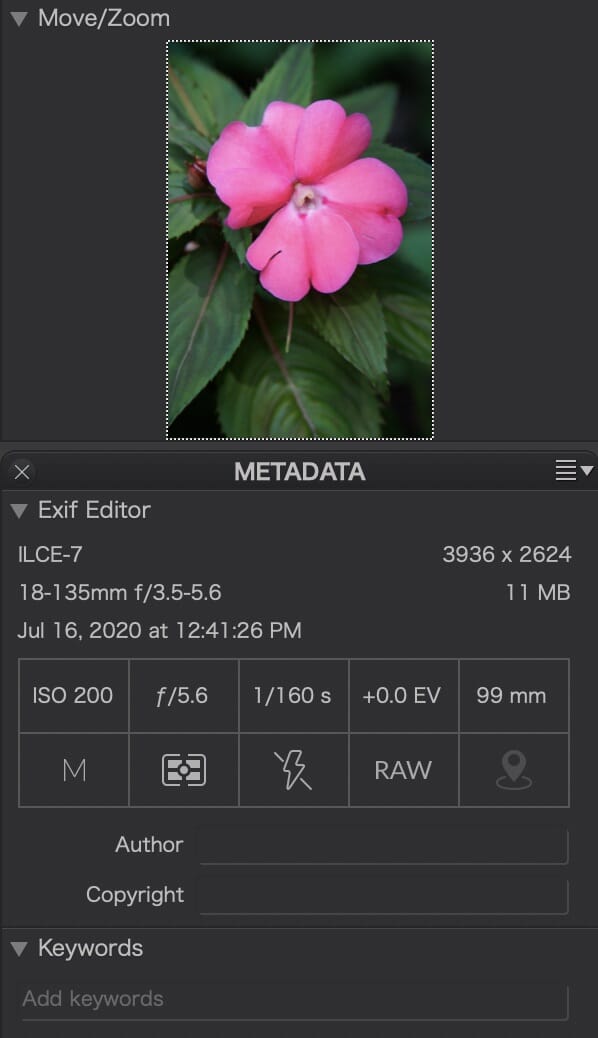 Speaking of which, DxO does away with lengthy imports and clunky, convoluted cataloging. Instead, the program automatically brings in any images present on a selected drive or folder. At any time, you can refer to the Photo Library's index to find exactly where an origin file is located on your computer. If you struggle to resync after sorting files, intuitive image loading makes all the difference.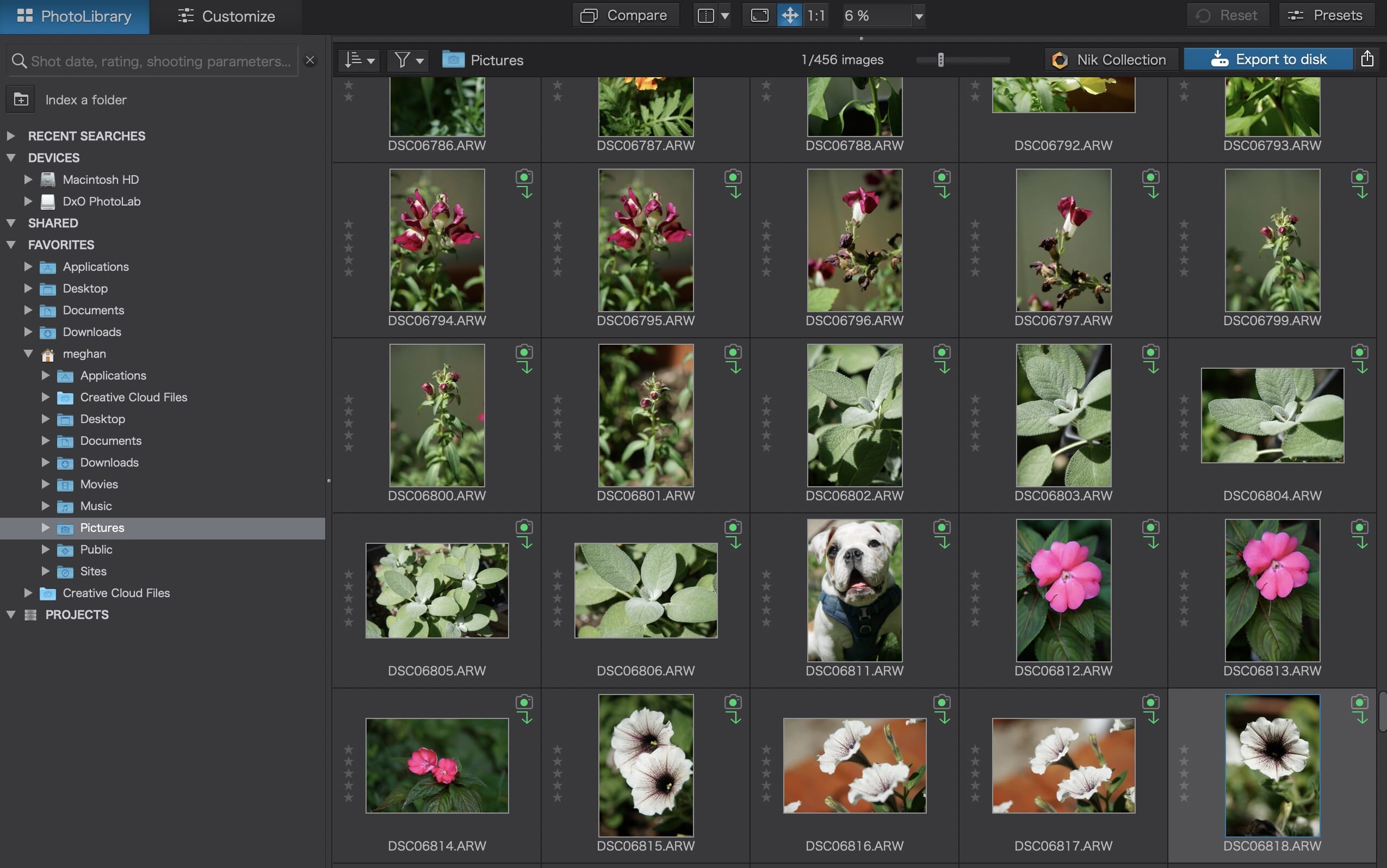 Outstanding Automated Adjustments
Immediately upon launching DxO PhotoLab 3, you'll begin to see differences in your images. Literally. One of the software's greatest strengths is its automated editing capabilities.
On the left side of each adjustment tool, you'll notice a small blue switch. When activated, DxO will promptly add or subtract the effects of the tool in question. Among other things, this feature is especially helpful when it comes to understanding the function of DxO's toolset.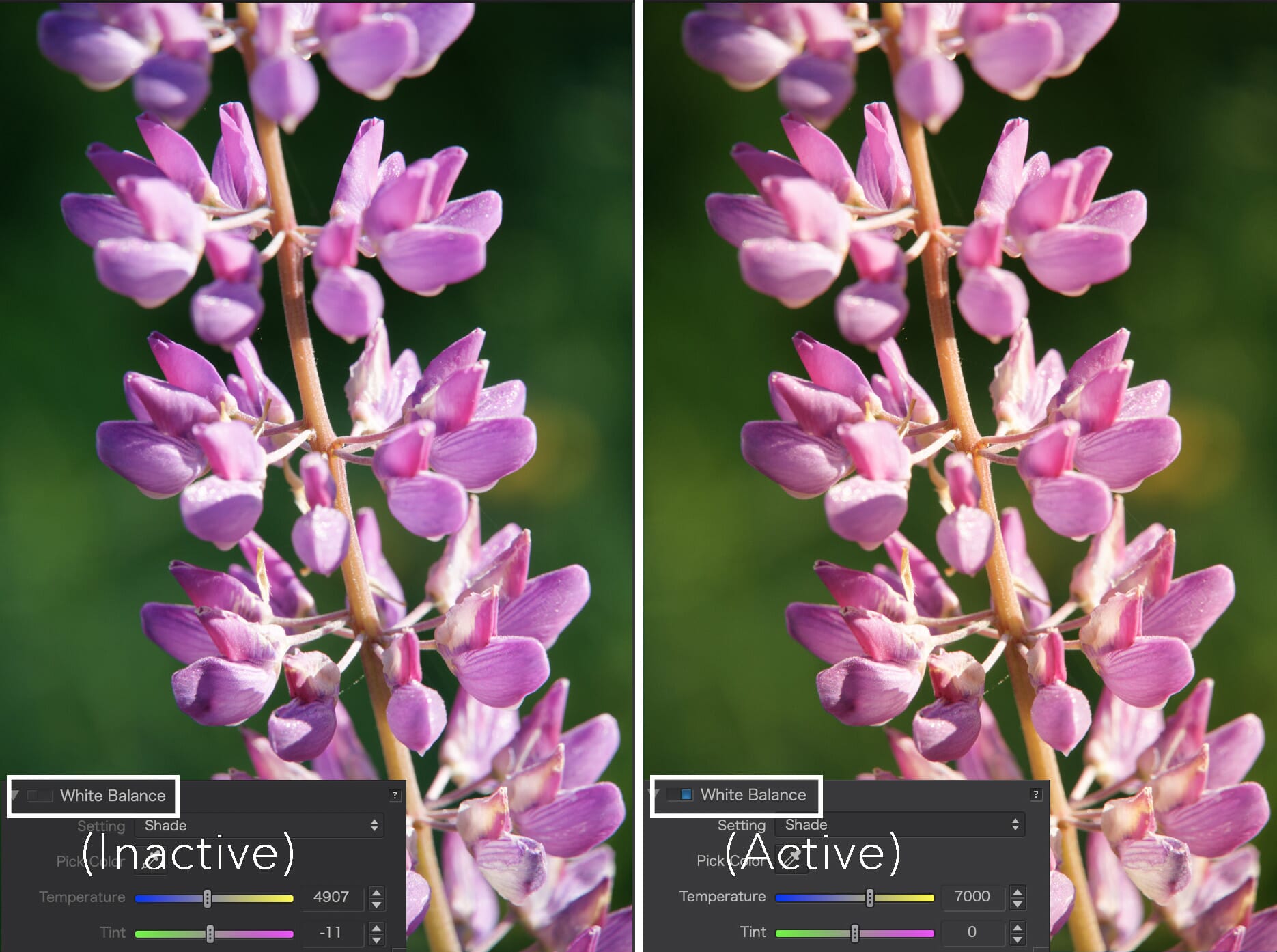 Of course, users may customize adjustments to meet their specific tastes. However, DxO is surprisingly consistent when it comes to making subtle yet impactful changes. While it may not be flawless, it provides a solid starting point for editors to work.
Take a look at a few before and after images to see just how effective DxO PhotoLab 3 Elite is: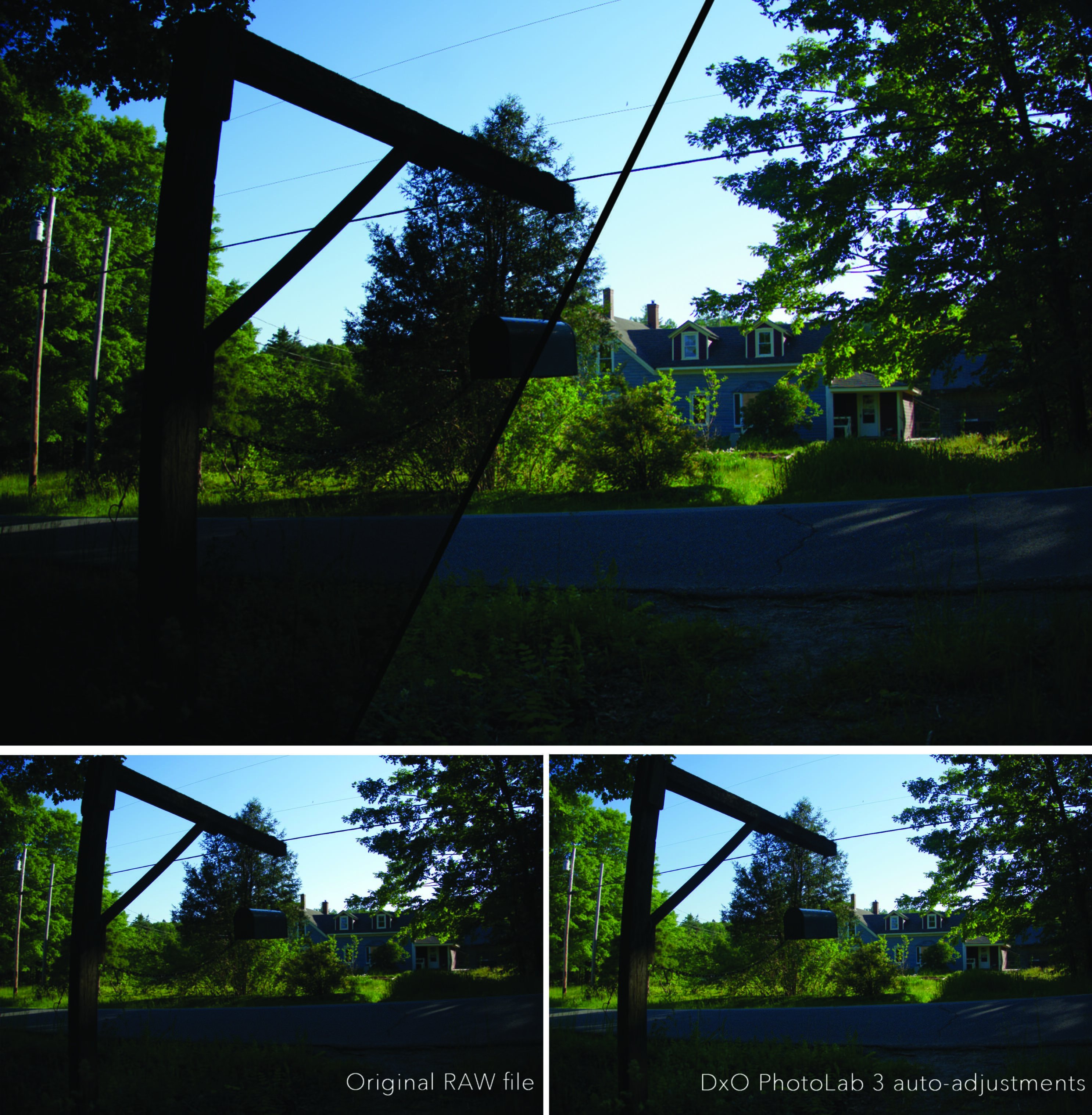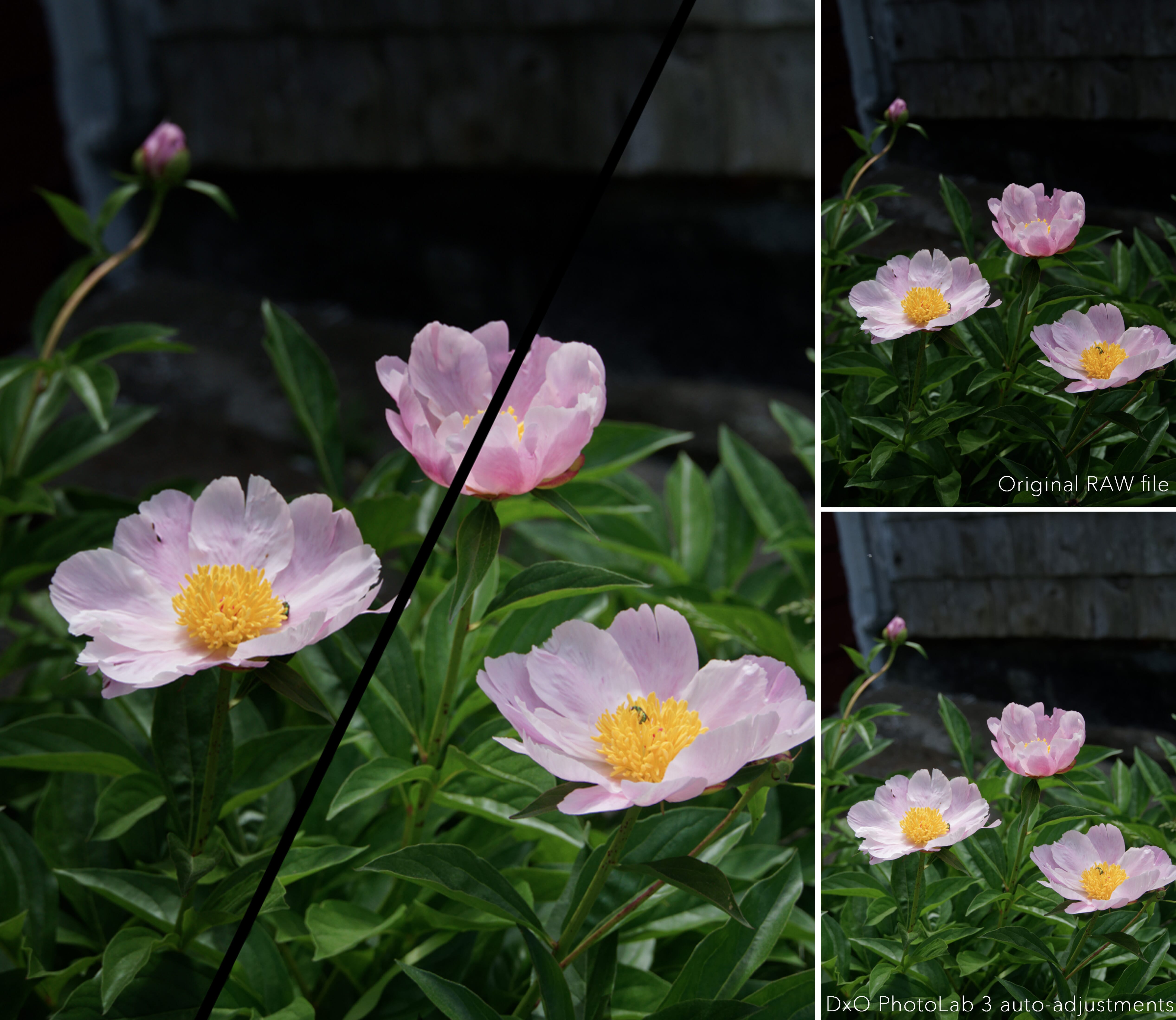 Related Article: Best Photo Editing Keyboards and Consoles
Essential vs. Elite?
Once you've decided DxO PhotoLab 3 is for you, it's time to decide which license is right for you.
Now don't get me wrong, DxO's Essential PhotoLab has plenty of processing tools to help spruce up your photography. However, there are quite a few perks to an Elite upgrade, including:
Customizable palettes/modules
Preset editor and creation
Manage camera calibrated ICC profiles
Anti-moire tool
PRIME denoise technology
Color rendering and profile support
Multiple exports simultaneously
ClearView horizon contrast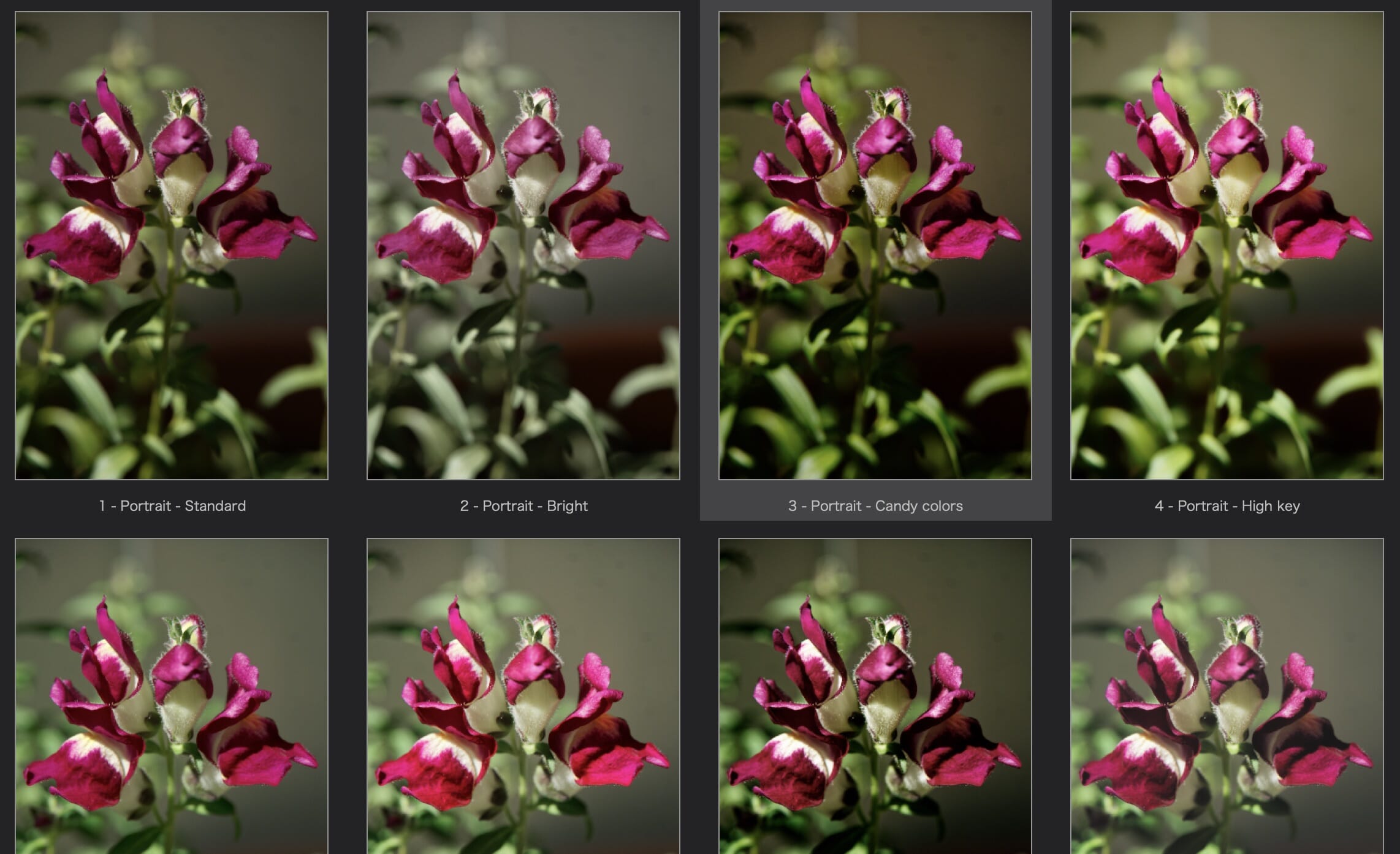 Related Article: Best Noise Reduction Software
In addition, an Elite license allows users to activate DXO on up to three devices.
Of course, the primary downside to Elite is a higher price tag. That said, the $199 Elite license isn't substantially more than the $129 Essential fee. And, since DXO charges a one-time fee rather than an ongoing subscription, splurging for extra features isn't quite as painful longterm.
How does DxO PhotoLab 3 Compare?
Over the past decade, I've been a steadfast Lightroom user. It was the program I learned the basics of editing on, and it's always come somewhat naturally to me. Inevitably, it's become my baseline for comparing every other editing software out there.
That said, DxO has seriously made me consider stepping away from Lightroom. It's that effective.
Related Article: Top Lightroom Alternatives
As the program directly reads off of your hard drive, there's no need for lengthy imports or bothersome resyncs should your file find a new home. All the while, it retains Lightroom's power to apply non-destructive RAW edits with ease
Perhaps more appealing is DxO's larger, more powerful arsenal of available editing options. While DxO doesn't have as much in organization, the quantity and quality of the software's adjustment tools blow Lightroom away. Each tool's specific function is explained in detail, and the changes they make tend to be a bit more refined and realistic.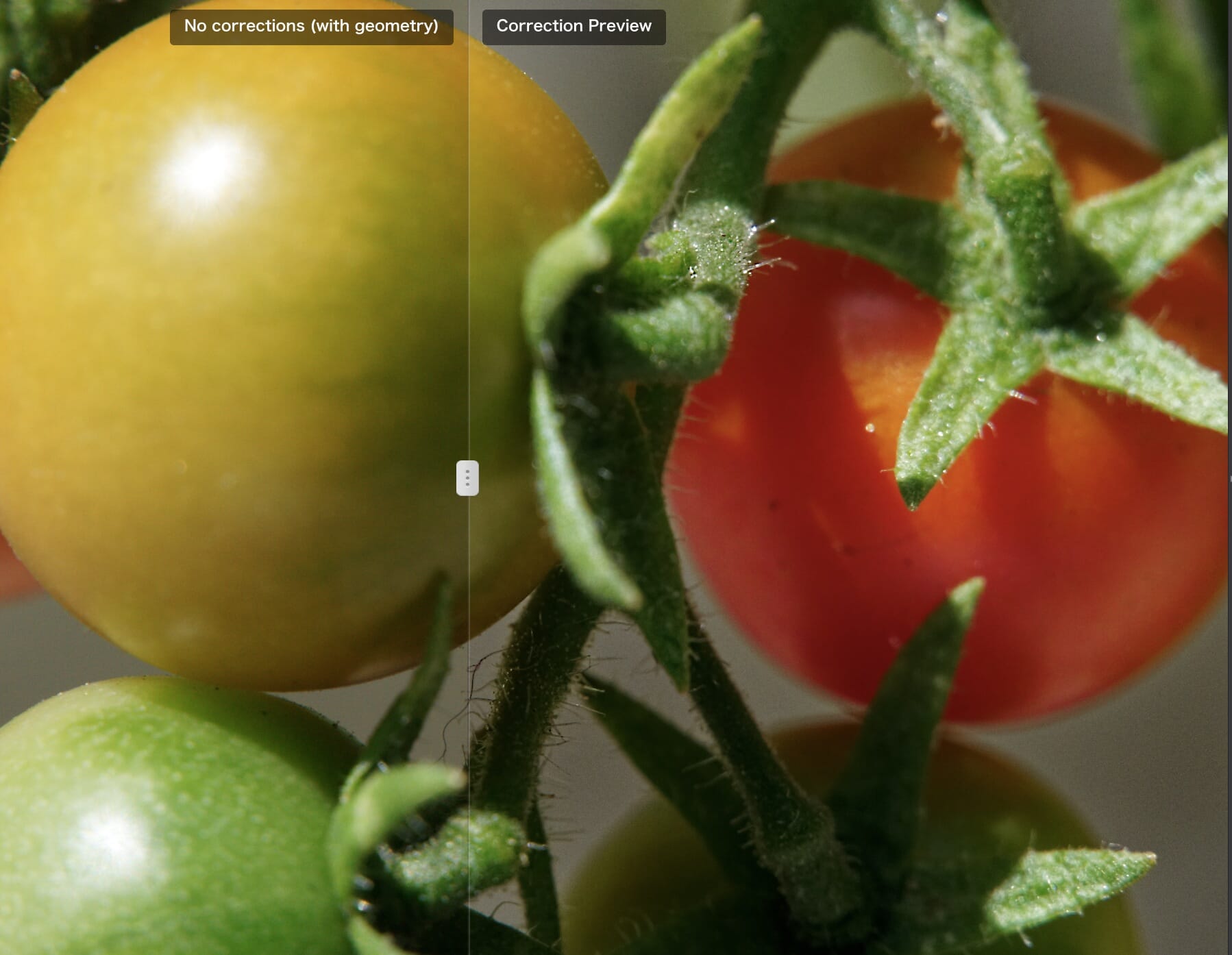 Of course, DxO can't take the place of a program that specializes in localized masks like Photoshop. It can't apply enormous batch edits, either. For some users, these shortcomings are deal-breakers. However, the advantages PhotoLab brings – fiscally and technologically – make the latest update worthy of consideration.
When you're a veteran photographer, it's easy to get stuck in certain work habits. But, as DxO PhotoLab 3 proves, it pays to try adding something new to your workflow!