Isolating a subject from a background and using that cutout in various other formats is commonplace in photography. In the past, if you wanted an isolated subject, you had to spend hours tediously erasing the background with complete precision. With many new technologies, cutting out subjects couldn't be easier! In this article, we give you an in-depth review of one such technology: cutout.pro.
As a photographer for whom sky swaps are second nature by now, I put cutout.pro to the test with a slew of my photography to see how well it stands against my current workflow. How does cutout.pro hold up compared to its counterparts? Let's find out!
When you buy through links on our site, we may earn a commission at no cost to you. We evaluate products independently. Commissions do not affect our evaluations.
cutout.pro Overview
Web-based AI cut out solution
cutout.pro aims to provide photographers and image makers with a solution to the age old request of changing the background! This web based software cuts out subjects and plops them on transparent backgrounds.
Pros
Free
Web-based (no installation needed)
Super easy to use
Cons
Performance isn't exceptional
Before we even get to the fun part, let's talk a bit about what cutout.pro actually is. For context, the goal of these types of solutions is to accurately create a selection around the subject of a photograph and plop said subject onto a transparent background. The subject typically sits on a separate layer from the background, allowing the background to be altered in any which way. If you want your pup floating in space, this is how you'd do it!
Traditionally, cutting out the subject would be accomplished by either standalone software or a feature built into a photo editing program (aka 'not free'). The unique aspect of cutout.pro is that, not only is the service free (with caveats of course, but we'll chat about this later) but it's actually integrated into a website and not a program that lives on your computer. No more need for computer + software compatibility, yippee!
Created by proclaimed "technomaniacs", cutout.pro was designed to "rely on artificial intelligence and computer vision" in order to accurately locate your subject (and effectively tear it from the original background).
Layout and Ease of Use
This section doesn't need a whole lot of extravagant detail because the beauty of cutout.pro is its simplicity – anyone can use it. The lack of features can be a drawback in some regards, but it lends the program some bonus points because the ease of use doesn't get easier than this.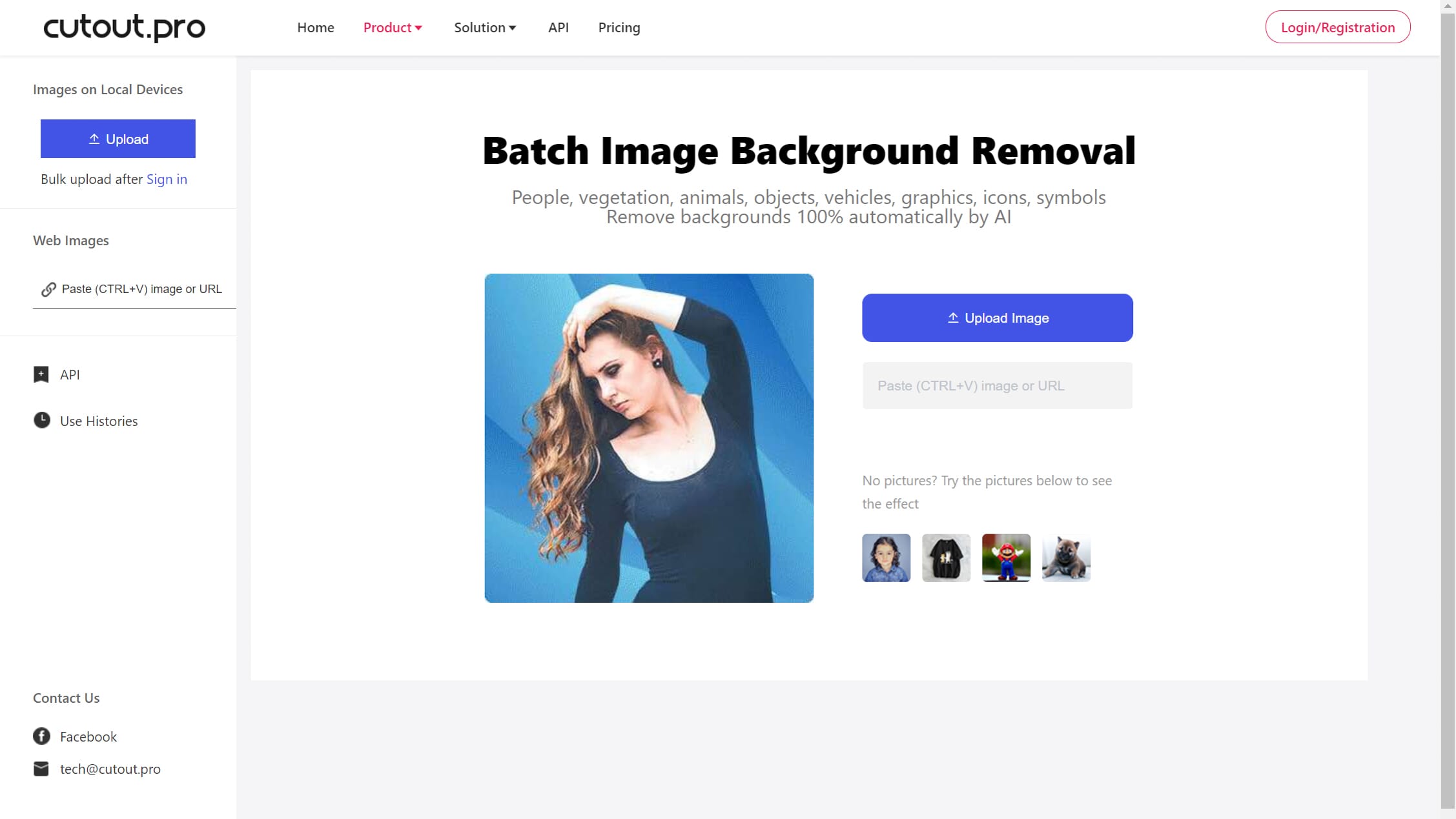 All you need to do is visit the website link, click Upload Image, and the website does the rest. If you hover over the Product tab at the very top of the website, you'll have access to additional editing features which all operate relatively the same.
Even the Photo Retouch tab lacks complexity, with only three options that are fairly self-explanatory (or easy to realize after clicking). The layout is as straightforward as possible, with tools listed on the left-hand side and the rest is empty space.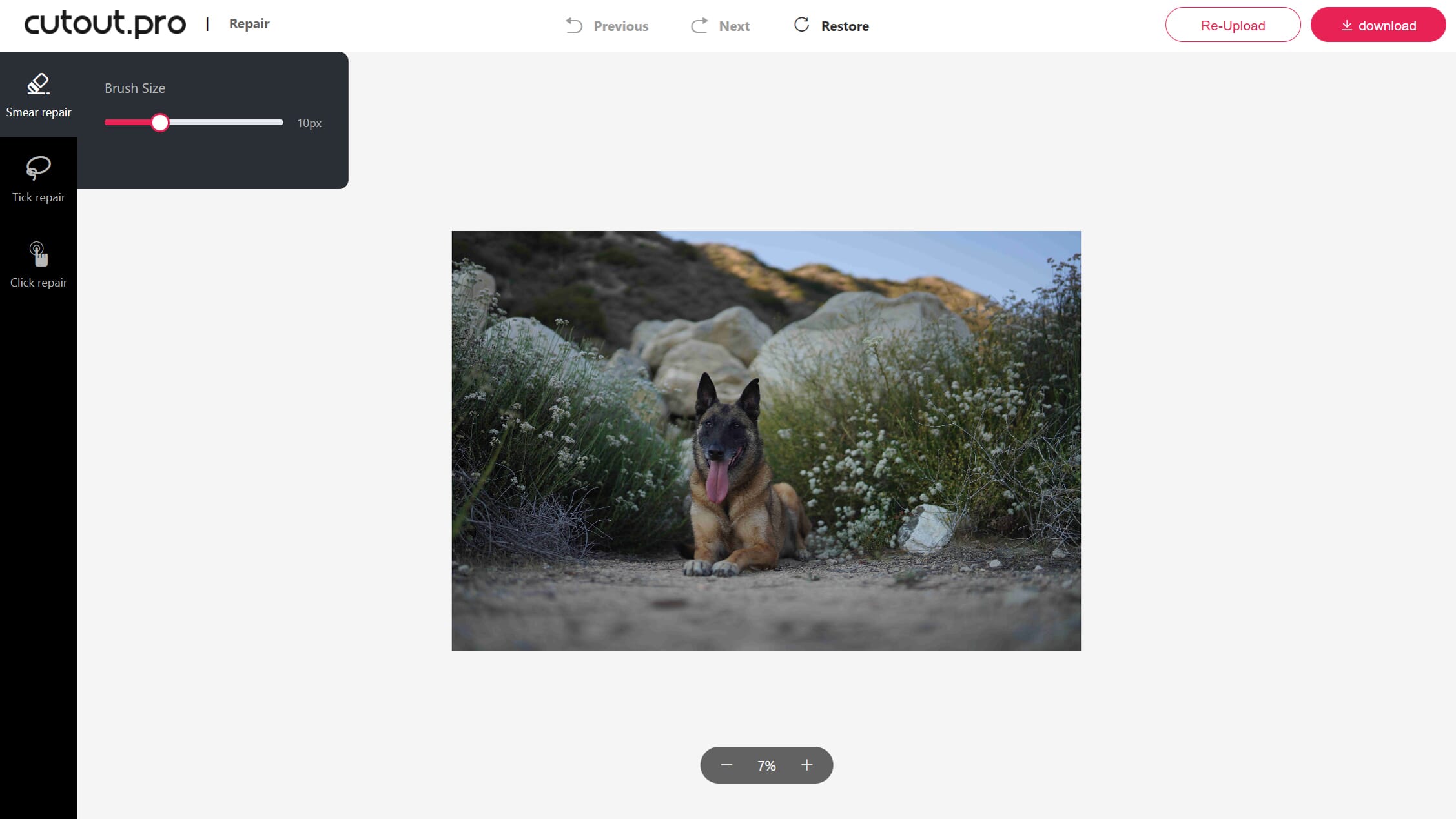 The website is simple and has no strings attached, you'll be up and running in seconds. This is great for those that aren't the most tech-savvy or become overwhelmed with too many options. I have a deep appreciation for this aspect, I dislike overcomplexity and prefer a master of one over a jack of all trades.
AI Technology: Brilliant or Not So Much?
What it all boils down to is how well cutout.pro performs on doing its job. I threw a variety of different types of images at it to see how well the software was able to locate my subject.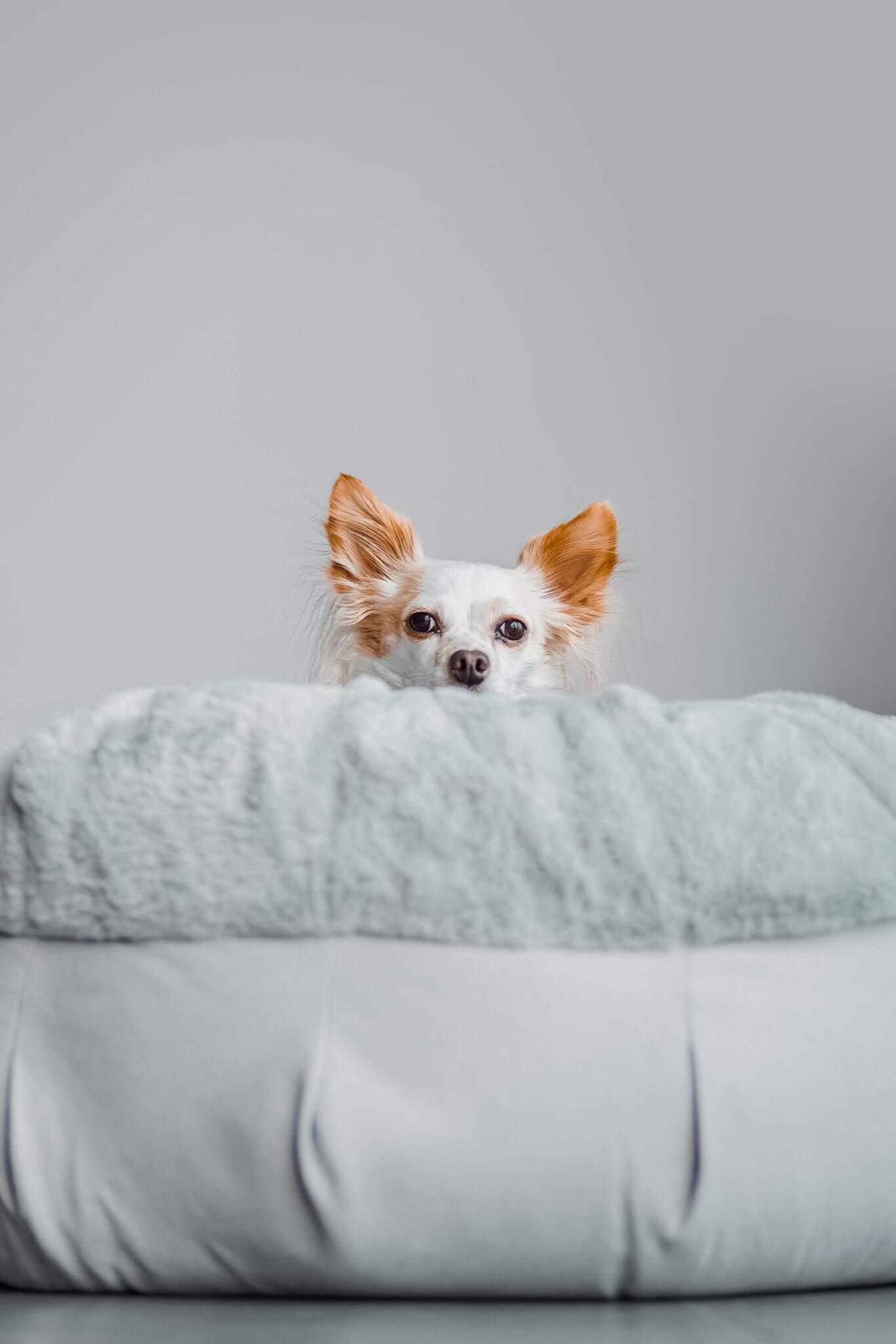 The first image we tackled is that of my dog popping out of her dog bed. In hindsight, this might have actually been a bit of a complicated test image as it didn't occur to me that there may be discrepancies between the wall color tone and my dog's lighter fur – but regardless, this is how it did:

Here is a black background to see the details a bit closer: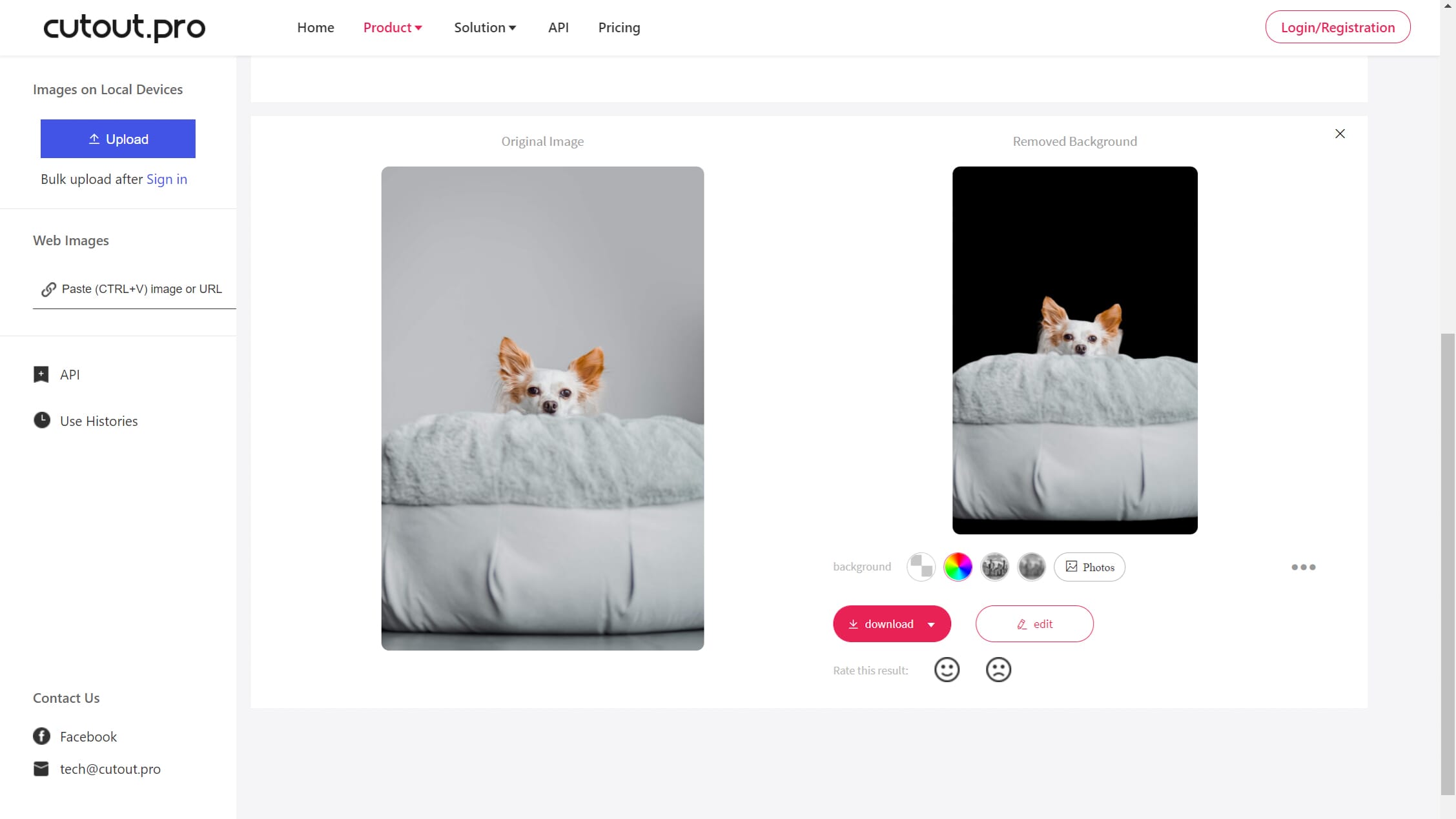 It didn't do a poor job – just an alright one. However, keeping in mind the program is free, I'm not going to be as fussed about this as if I were to have paid triple digits in order to have this result.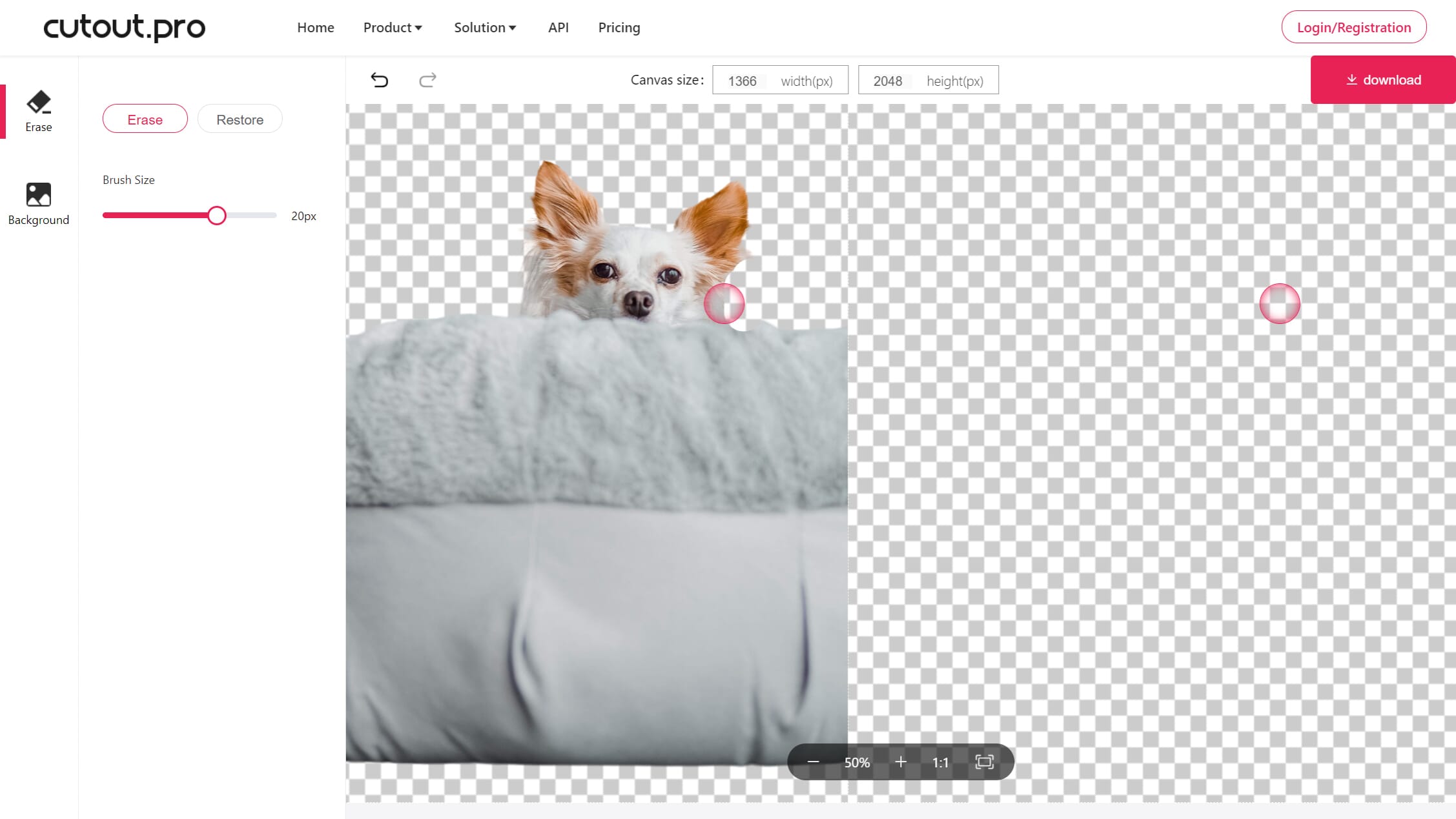 But, there is certainly a solution if you need to touch up the result. If you click the "edit" button, you get pulled into this screen where you can adjust the cut out tremendously, whether it's erasing out parts of the image or restoring parts of it. The capability is quite minimal however as you cannot adjust the hardness or softness of the brush.
Related Post: Best Object Remover Apps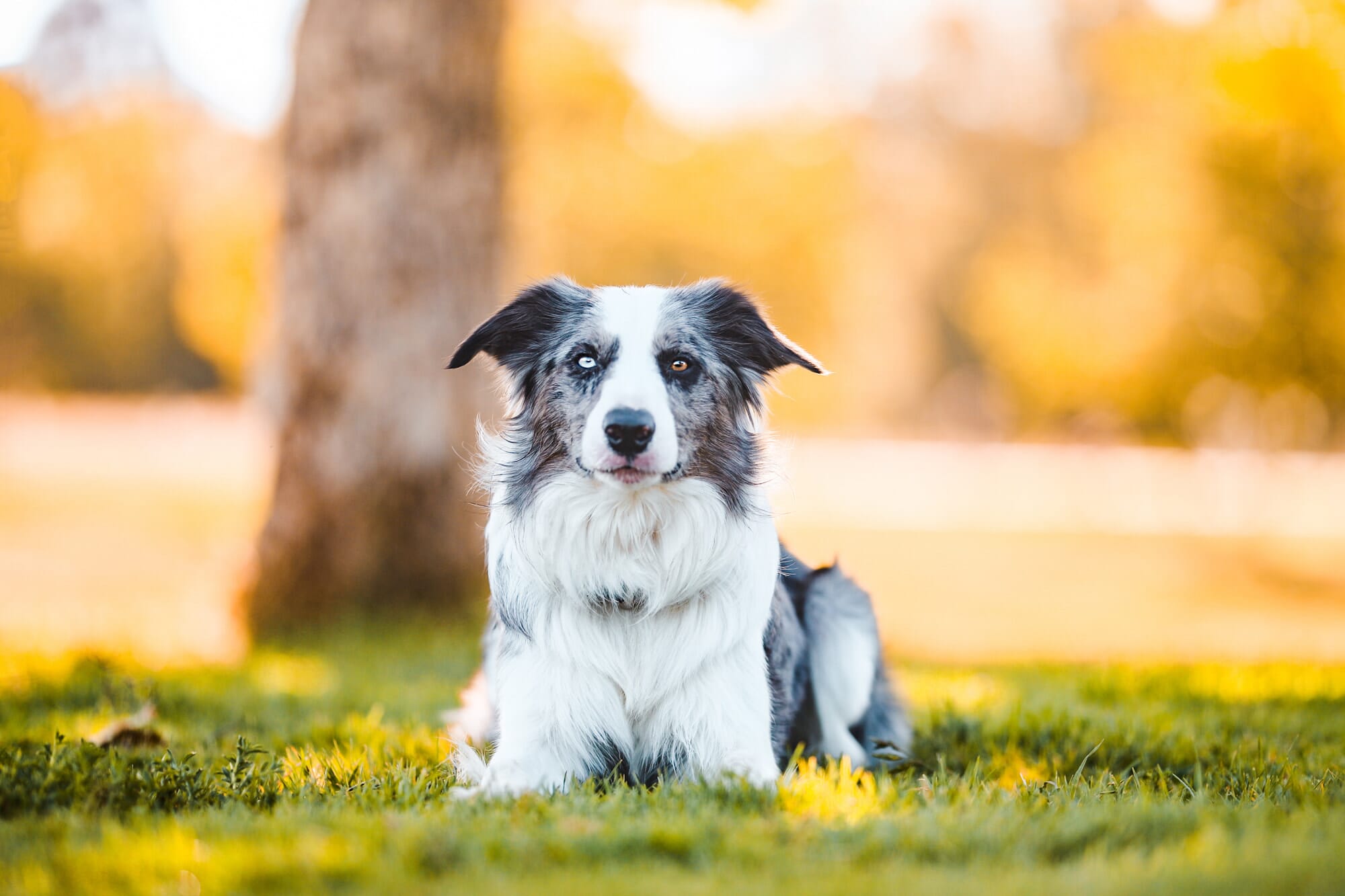 For the next test, I threw in a photograph of Echo the border collie, a backlit shot – wondering how cutout.pro does with glowing edges. The result wasn't terrible, but of course, wasn't perfectly clean.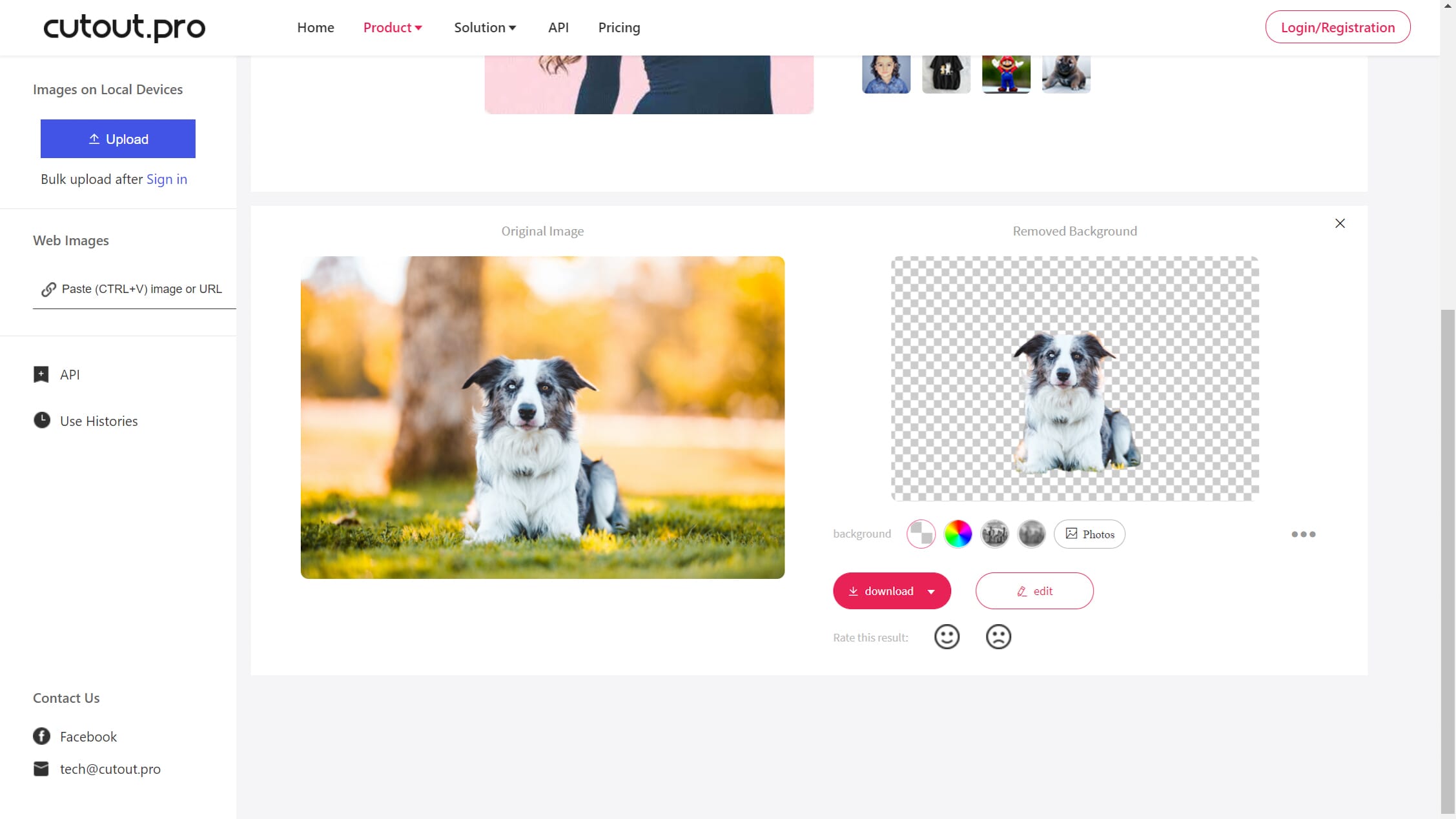 Speaking of editing, in the editing window you are also able to change the background from the program's many preset background options.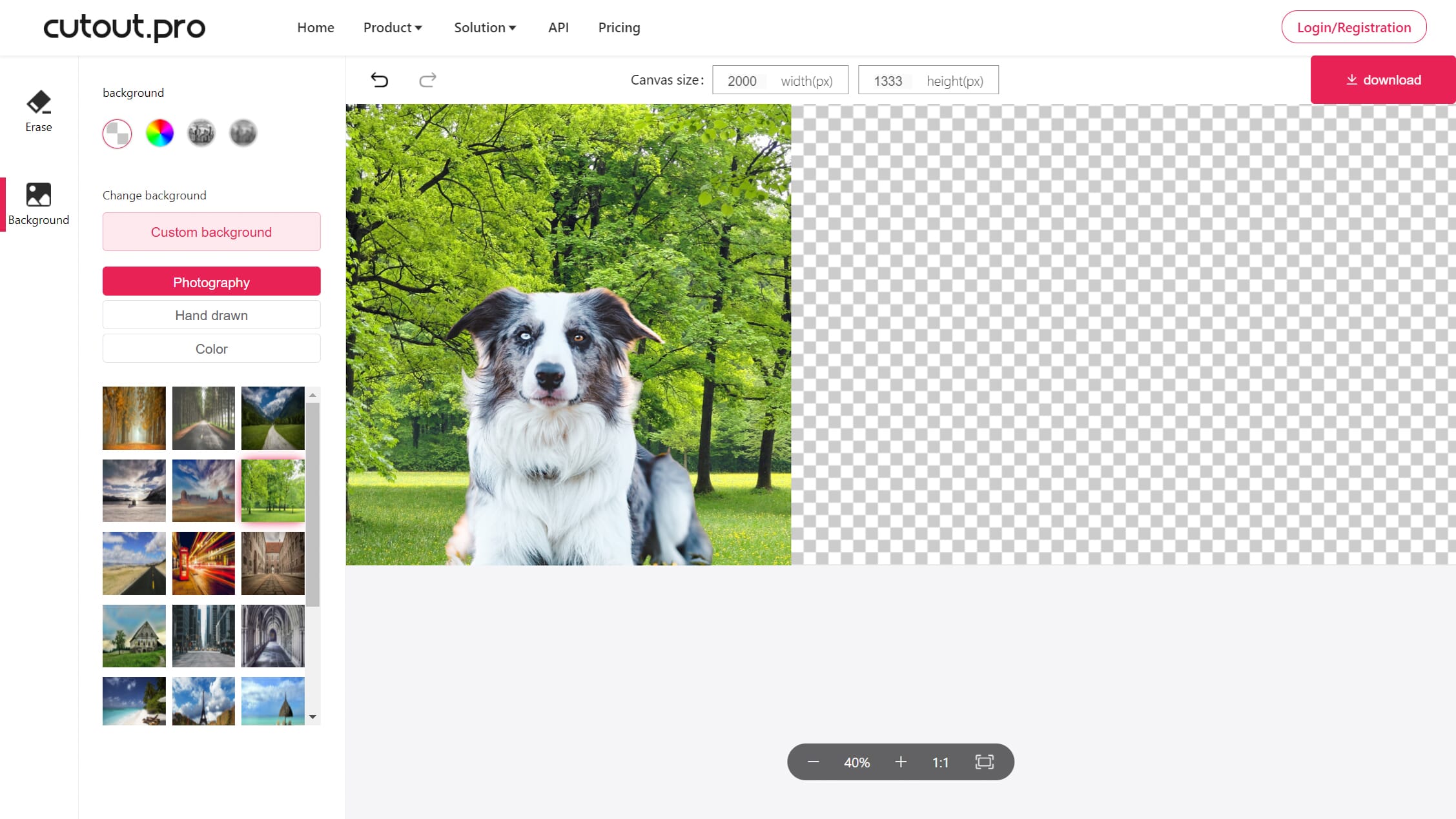 Satisfying my own curiosity, I threw in one of my powder dog portraits (already on a solid black background) to see what happens.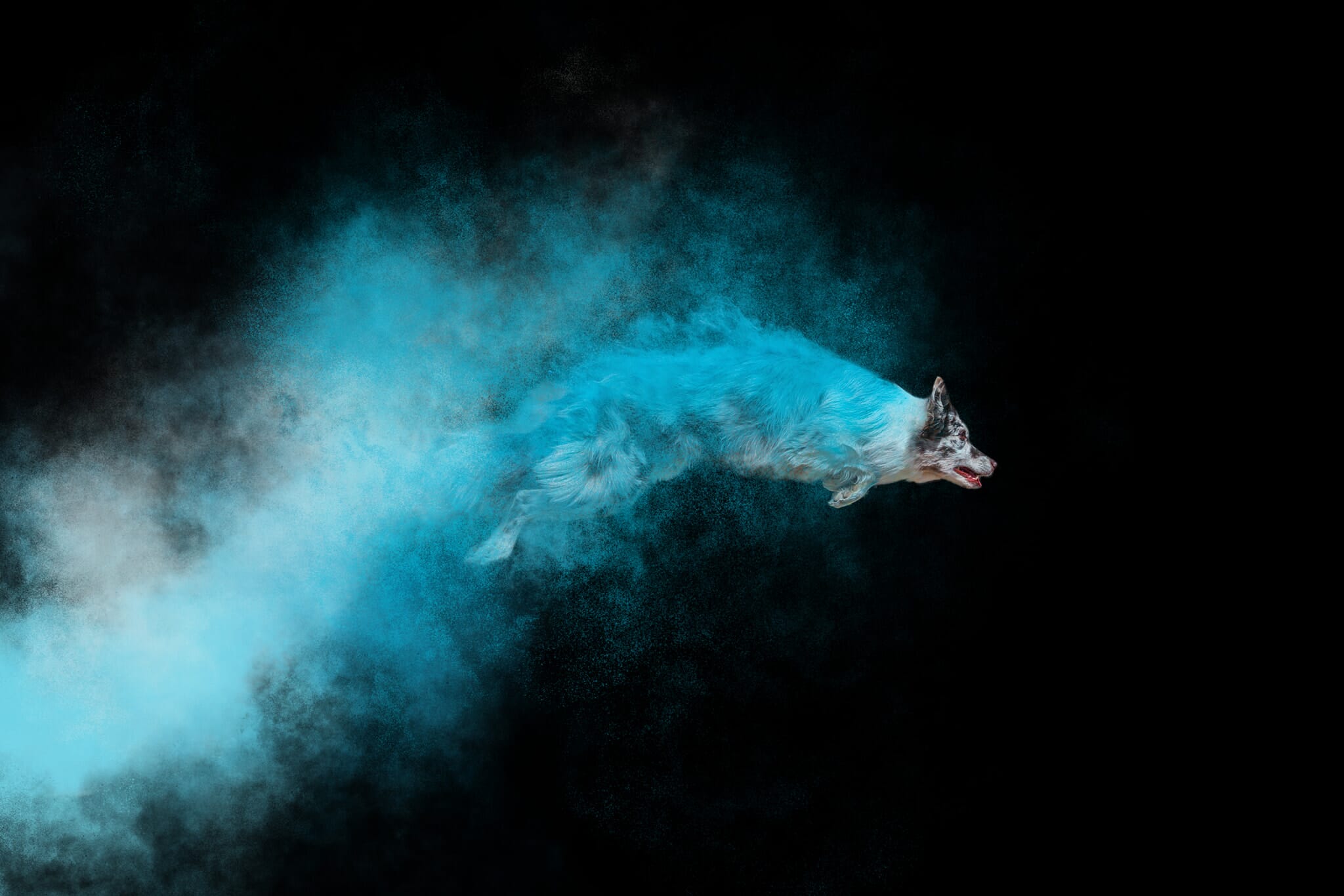 The result was not great… but kudos to the program for figuring out the front part of the dog, though I expected the powder to be part of the cutout! However, since the AI is likely being indicated to only find the subject, it likely thought just the dog itself was the subject.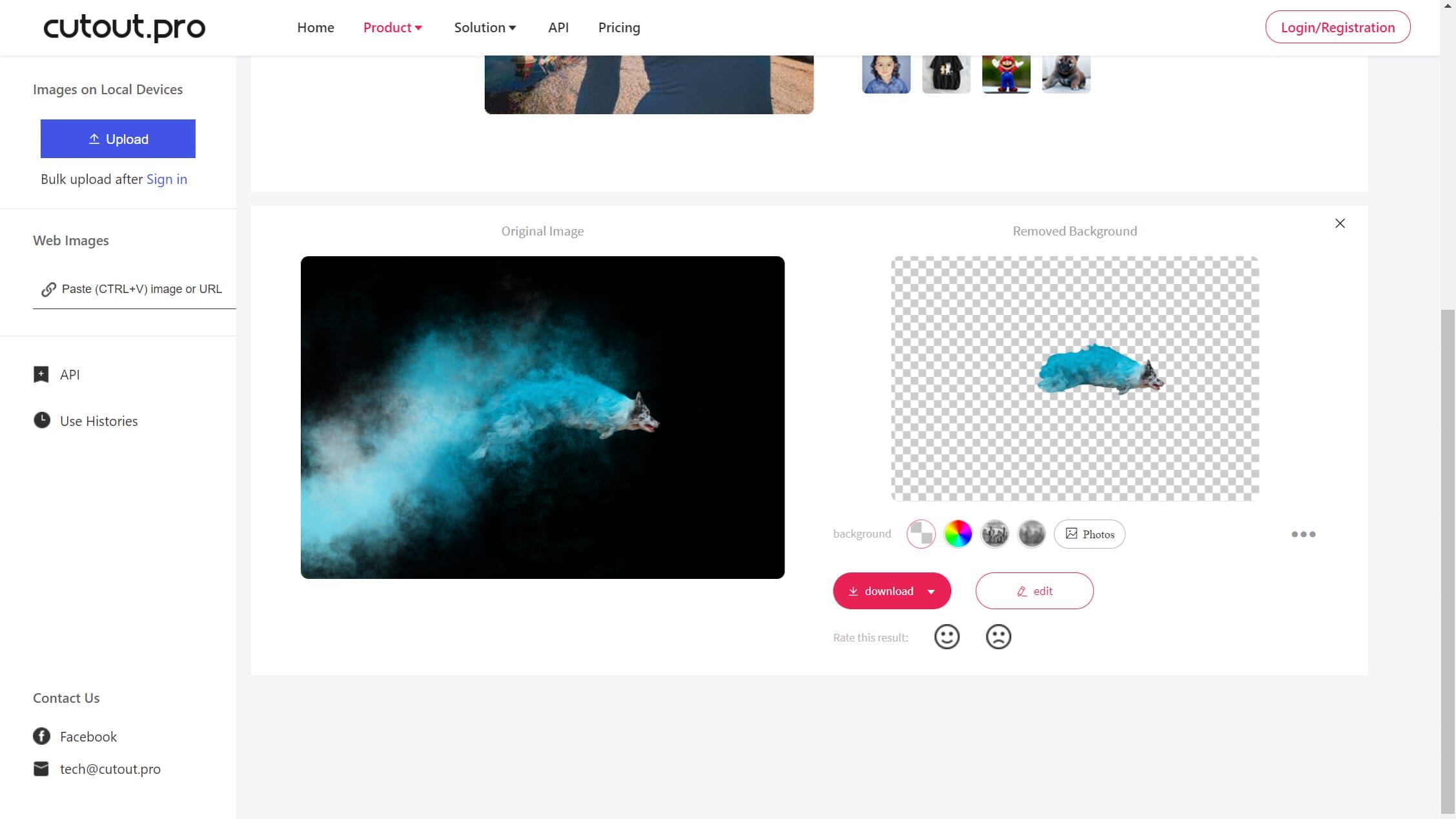 The next image of puppy Maeve was a flop, but to be fair, I specifically chose a complex color scheme shot.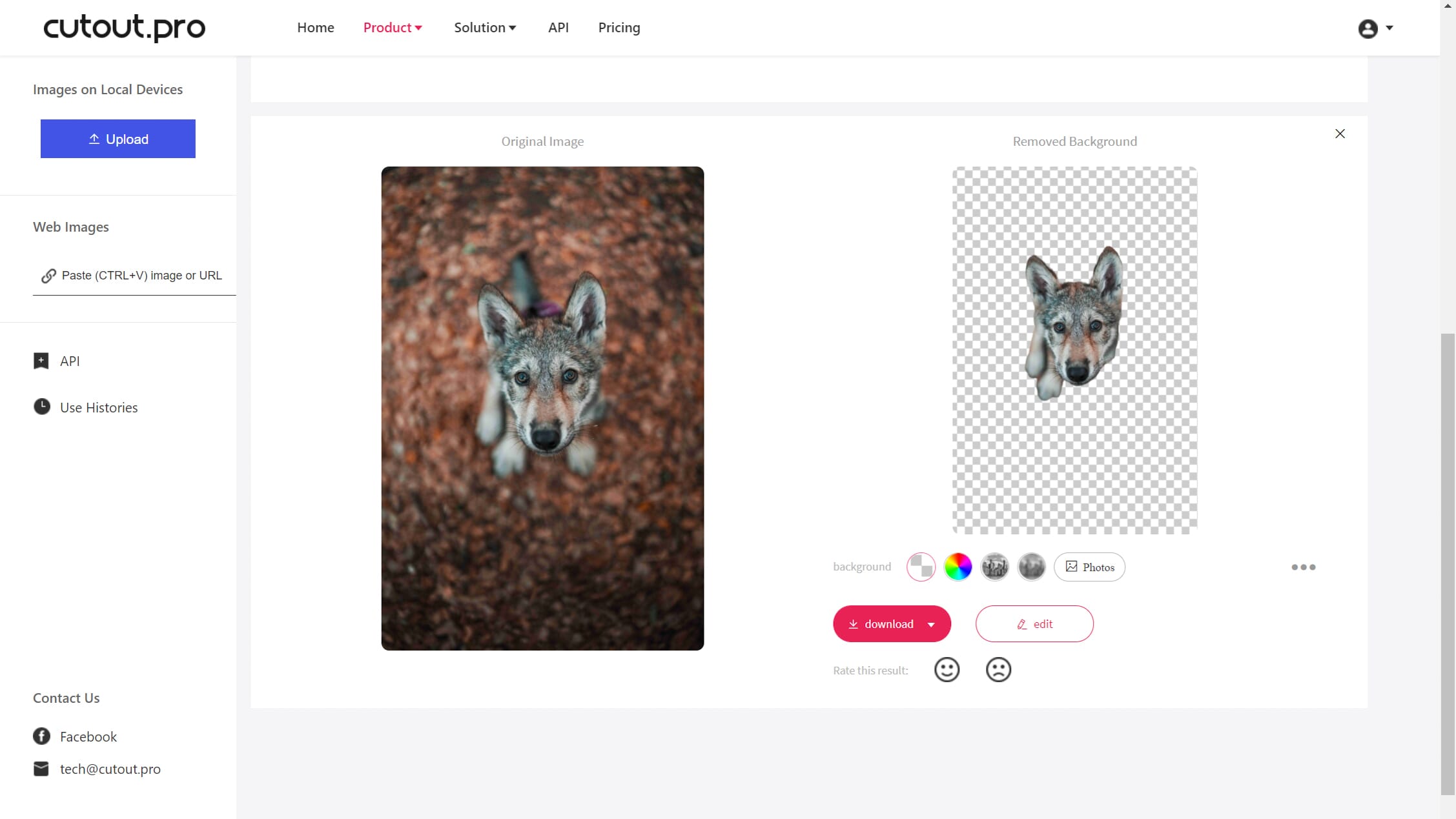 This being said, if I am comparing this AI cutout with the AI cutout ability of my workflow solution, Topaz Labs, it's not even close in terms of accuracy. However, Mask AI from Topaz Labs costs nearly $100 versus cutout.pro costing $0.

However, my photograph of dachshund Arlo in his favorite sunglasses was pure perfection.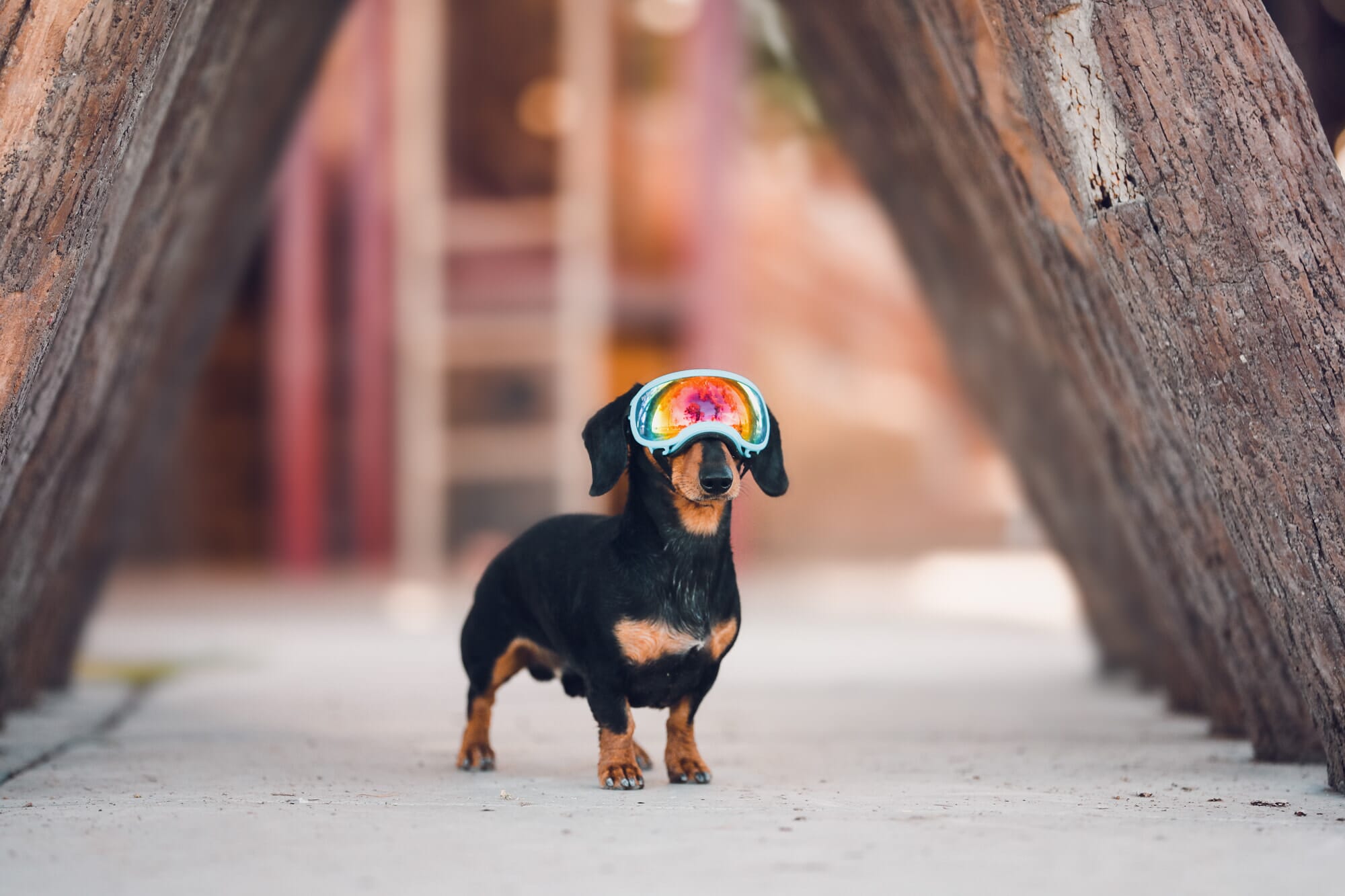 I am guessing the depth of field and significant contrast helped tremendously. If all of them were to cut out like this, cutout.pro would be rated 10/10!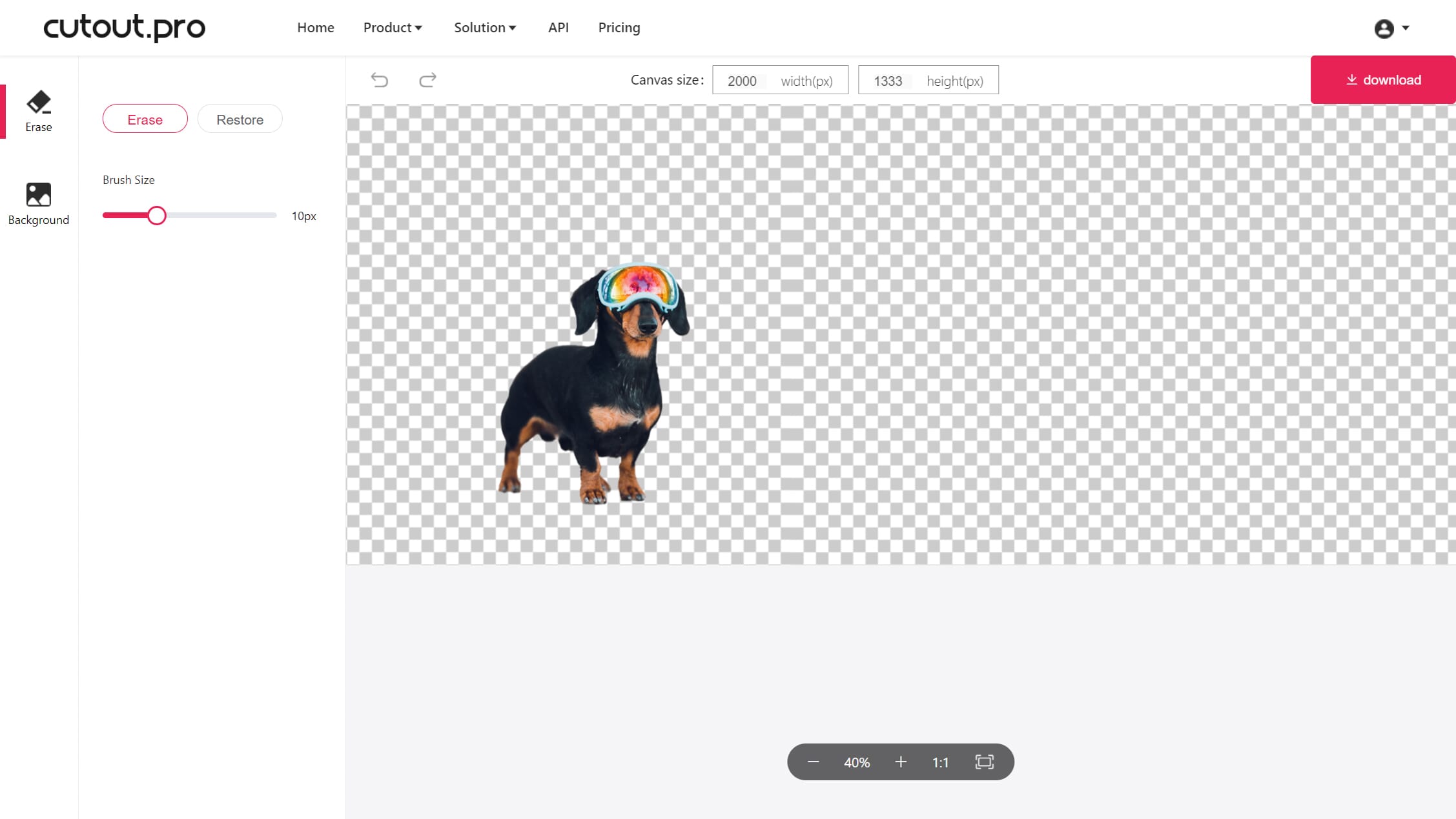 I had an inkling that the AI for this website may actually be focused more on a cell phone or selfie photograph than a professional shot (being free, you can guess who the customer target is) and threw in a selfie of mine just for fun.
What do you know, it cut it out perfectly! The background swap was just as effortless.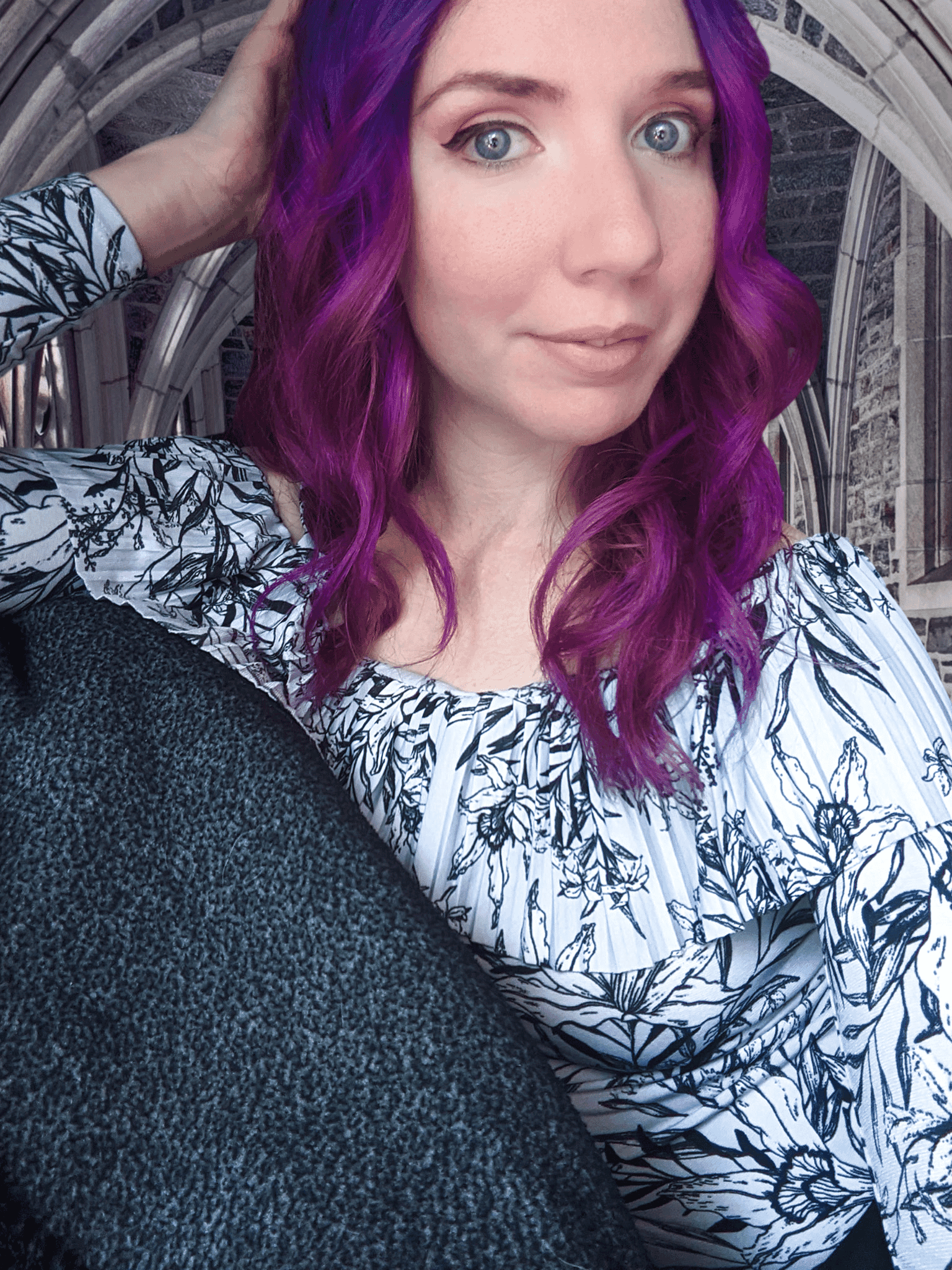 Going back to the website's about page as referencing using computer vision to aid artificial intelligence… My conclusion is that computer vision may need to invest in some glasses, but it isn't so blind as to need those glasses all the time (maybe a pair of reading glasses). But in all seriousness, it's decent AI for free – but the images it is effective on have to be pretty specific.
Cutting Out Faces and Chopping Heads
Besides carving out your entire subject, cutout.pro has a Face Cutout option that focuses on only planting the face on a transparent background. For the record, as a photographer who also does face swaps on her own work (especially of animals or big family reunions), this feature is super nifty. cutout.pro actually did a pretty marvelous job here, which I would argue is where the website actually shines.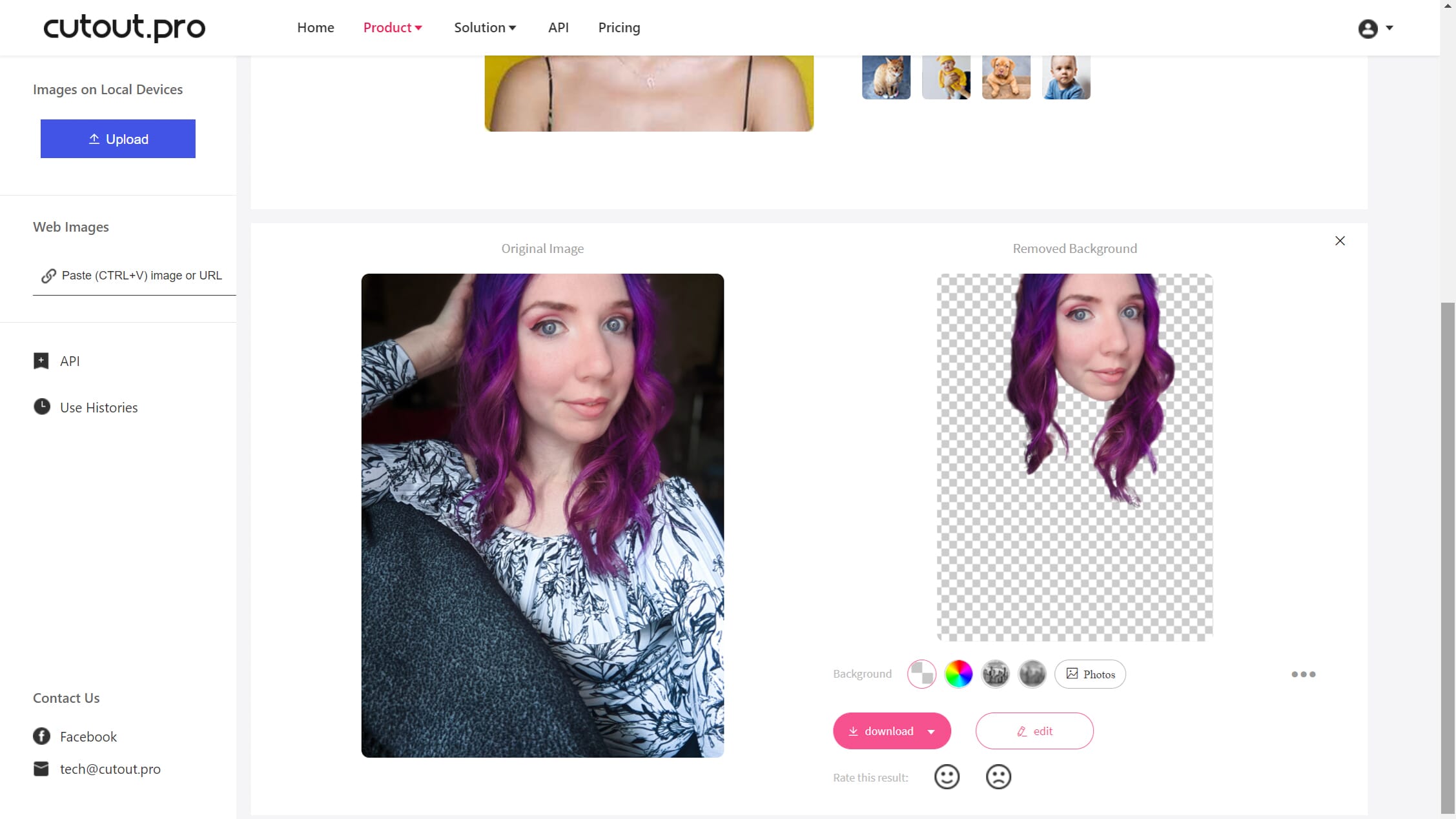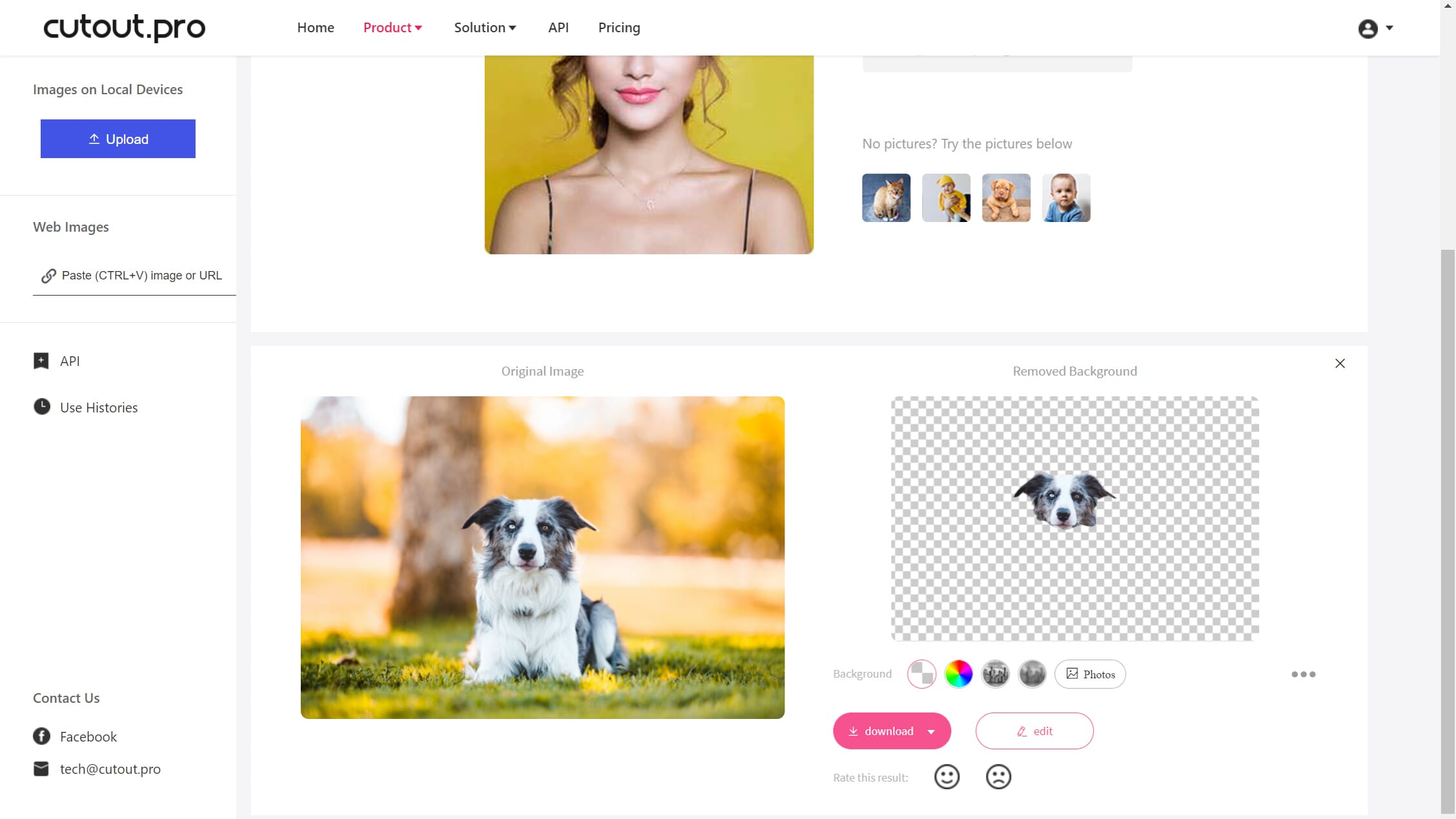 Two different images put to the test, two great results sent back.
All of the Retouching Features
cutout.pro has several other features besides cutting out subjects and chopping heads: Photo Retouch, Cartoon Selfie, and Passport Photo Maker.
Cartoon Selfie and Passport Photo Maker worked perfectly as designed. Great! 
Related Post: Best Passport Photo Apps in 2023
Photo Retouch is where this section will be most focused on, however, as this would be the more advanced feature available on cutout.pro. This is supposed to help with object removal and other similar discrepancies that can pop up in the photographs you take. So, I uploaded a photo of this sweet Belgian Malinois and an annoying rock that kills the composition.

I tried Tick Repair first and the result was… meh. I thought this image had enough information to work with, but the AI clearly still got confused. I can see the application for this being for much simpler things, but as is the law of the universe, most images that need fixing aren't that simple.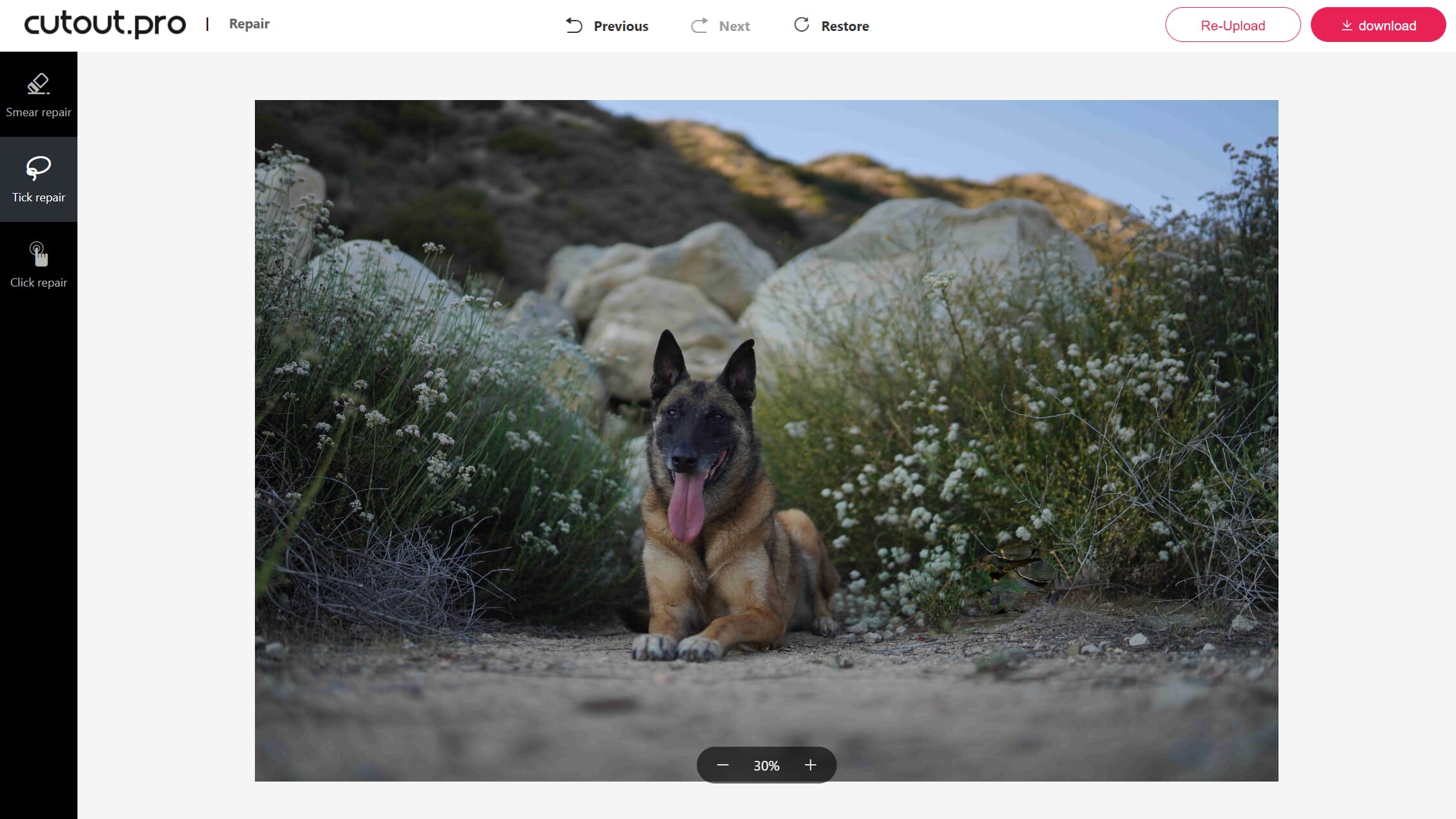 Next, I thought I'd give Smart Repair a shot. The tool requires you to highlight what it is that needs some smart repairing, and then it does its thing.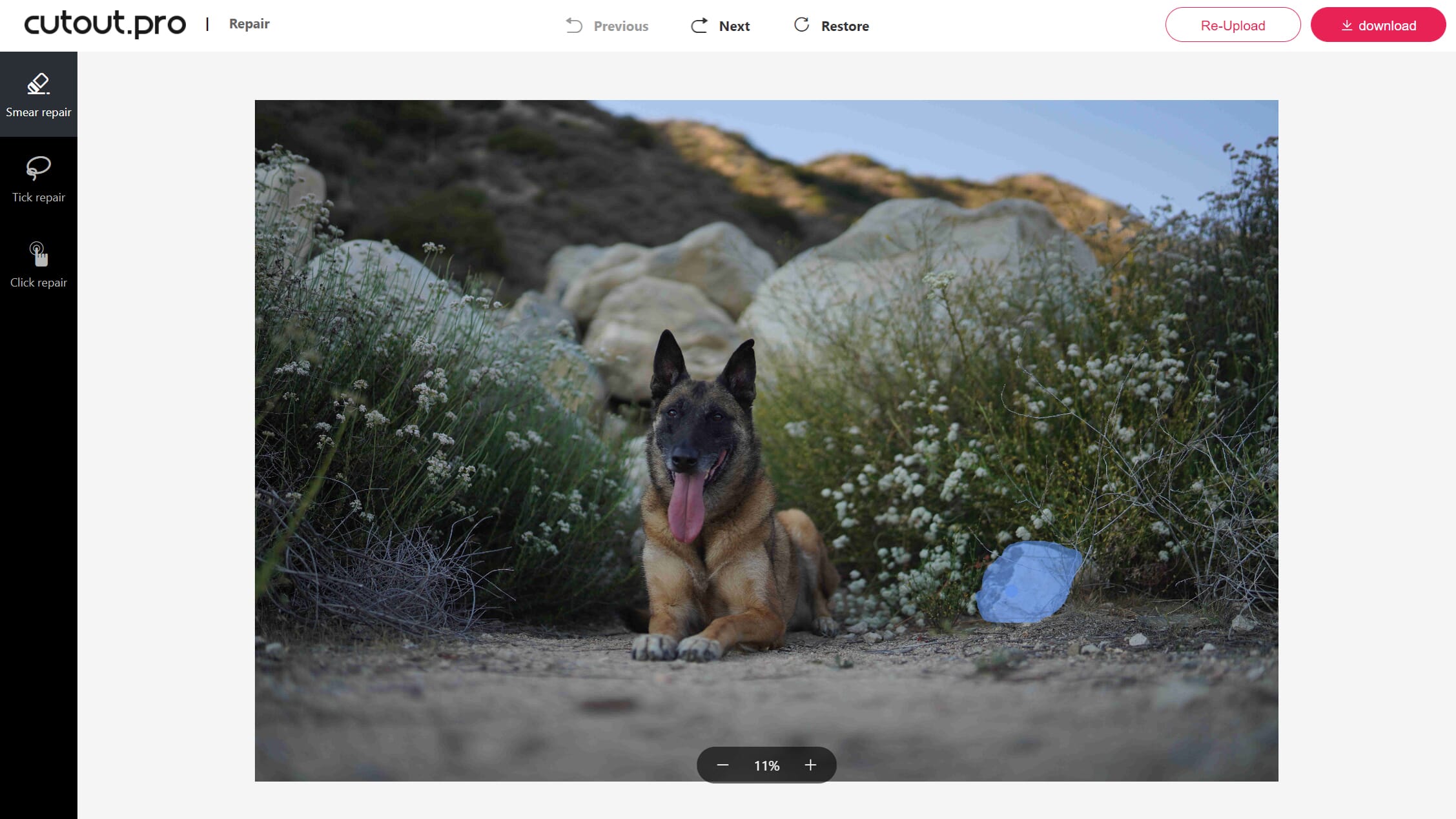 The result was even worse, yikes.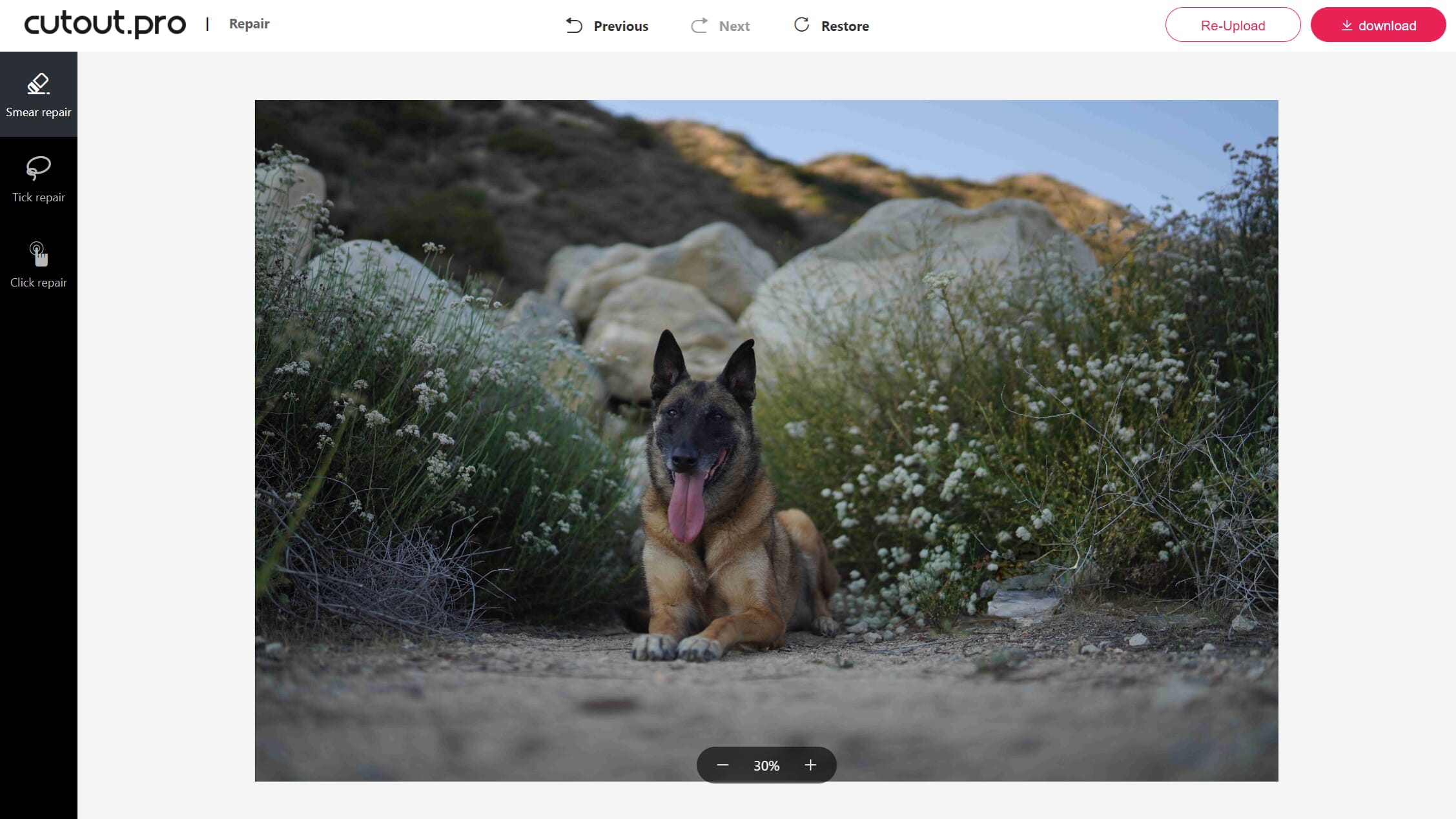 To give a comparison, Adobe Photoshop is my workflow for doing away with distracting elements. The Content-Aware tool did a fabulous job with no tweaking required.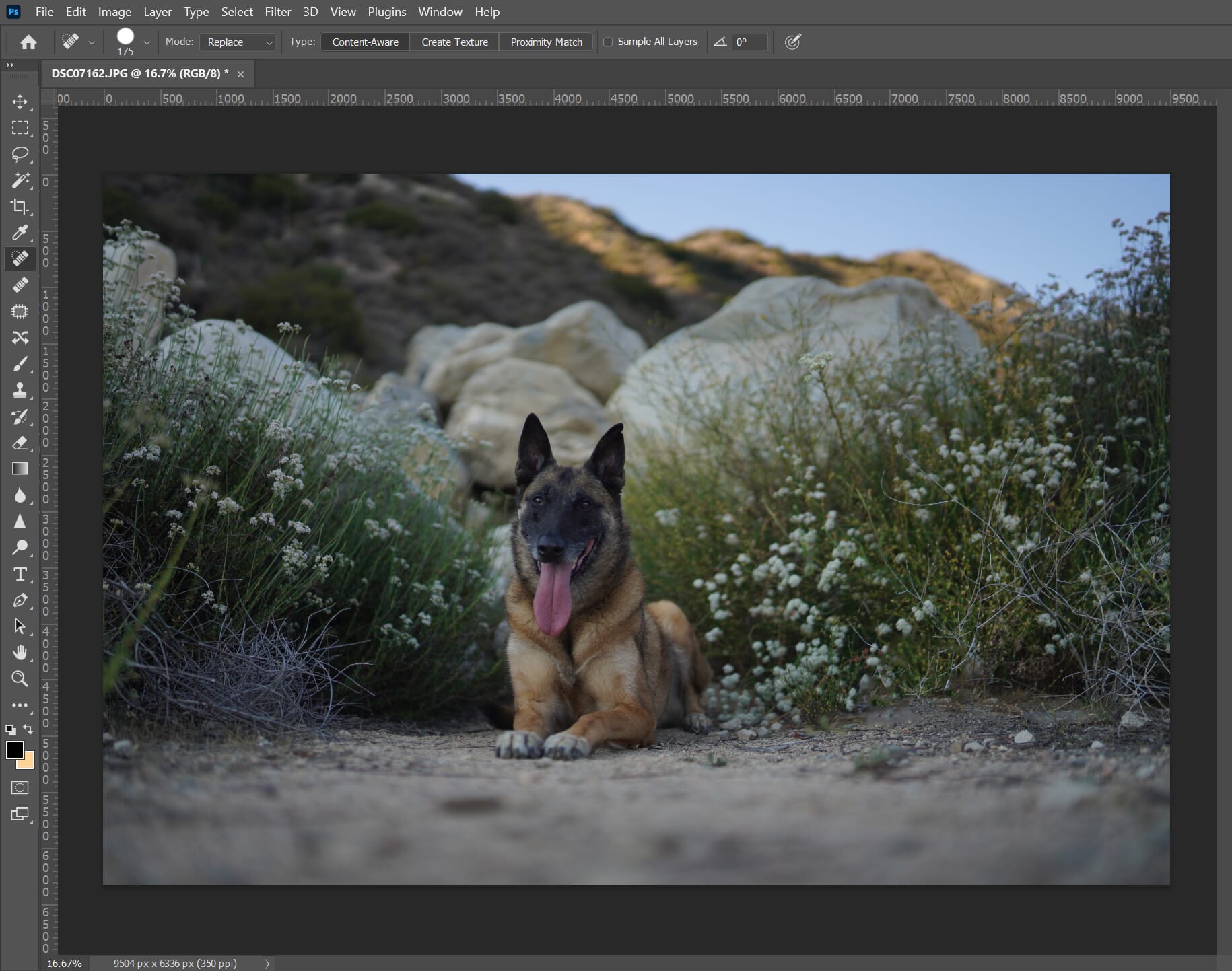 Much like cutting out an entire subject, we are comparing a $0 online web software with a '$120 subscription a year or $800+ standalone product', together, so that also speaks volumes.
Blog Posts and Design Solutions
To steer a bit away from the actual application itself, another nifty feature is cutout.pro's blog section and various software implementation ideas.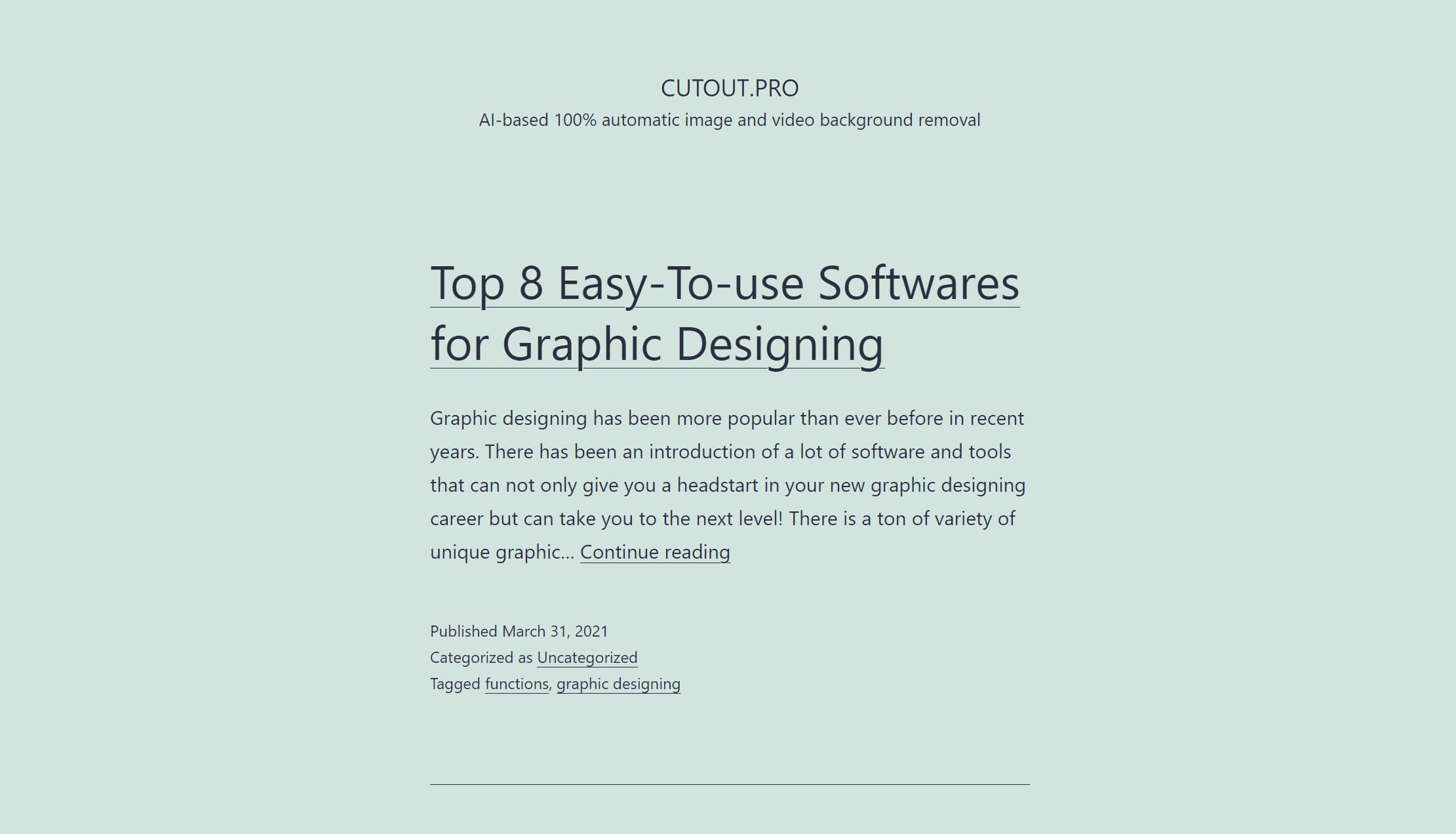 The blog focuses primarily on graphic design use but has some very helpful tidbits thrown into the mix. All imaging professionals could pick up a thing or two from their helpful posts! There aren't a lot of posts, but I get the impression that cutout.pro isn't that old of a website, or program for that matter.
Up at the top of the webpage under the Solutions tab comes a series of options, all of which lead to web pages showcasing how cutout.pro can be used for a variety of needs. This is a nifty inclusion to the website, as it draws users in with ideas on how cutting out objects and subjects can be helpful. From eCommerce to printing on T-shirts, there is a use!
Pricing
In all of my playing around, I eventually hit a number of uploads that required me to create an account.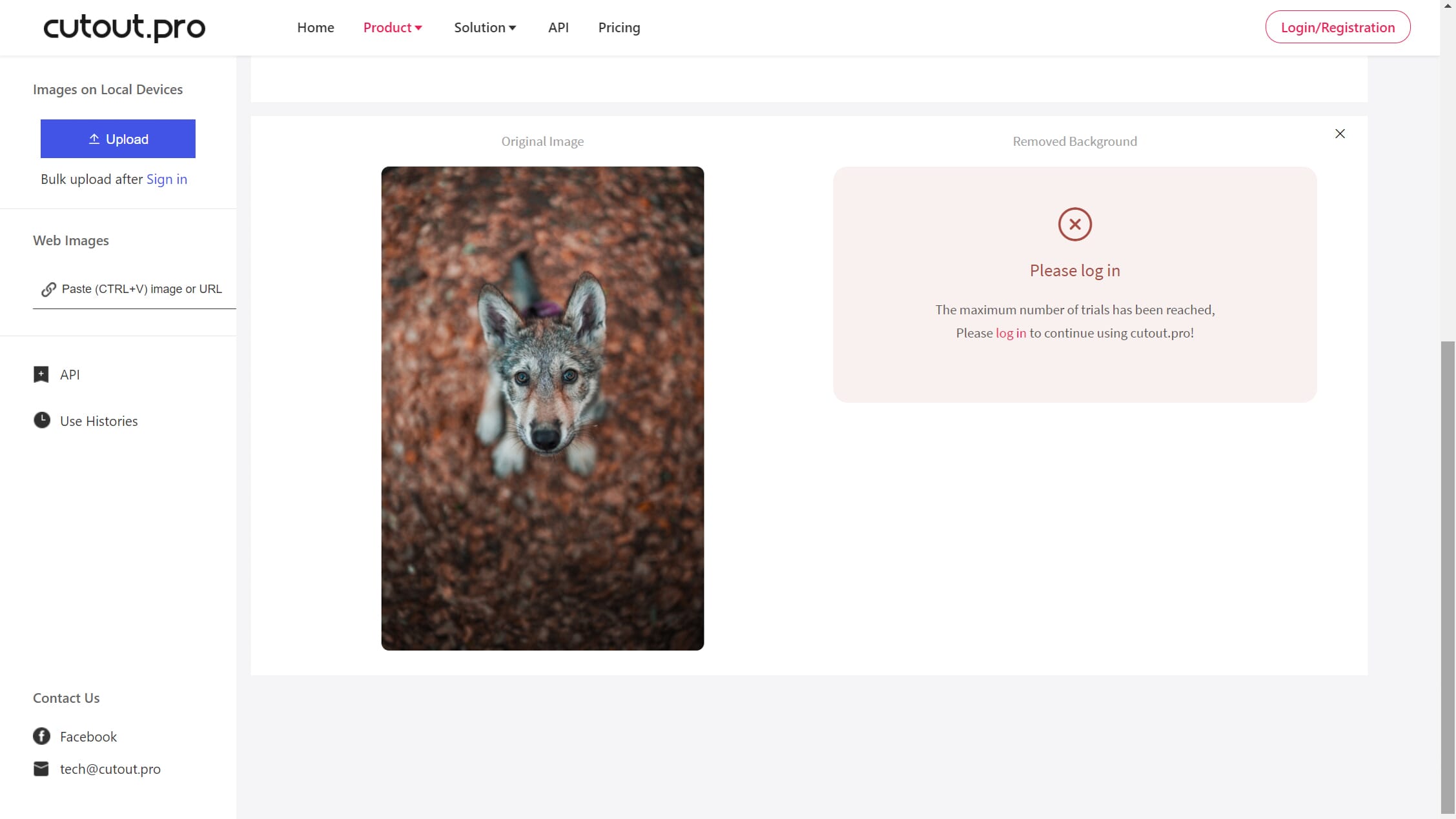 After making an account, cutout.pro allowed me to render as many images as I desired. However, free does have its limitations and this is where that caveat comes into play. Unfortunately, you are limited to a download of 612 x 408 pixels (which is pretty low resolution). If you want to download the image in a larger size, you have to pay.


Their pricing structure is quite interesting, and honestly, remains the cheapest solution for most cases. Downloading full resolution images requires credit, and cutout.pro prices by the credit. A bulk of 40 images downloaded goes for $5 per month on the subscription service. If you have more images expect to pay $69 and above. If you choose to pay as you use, the price is a bit steeper upfront, but the credits last you indefinitely. With a subscription, there is very limited unused image rollover to the next month.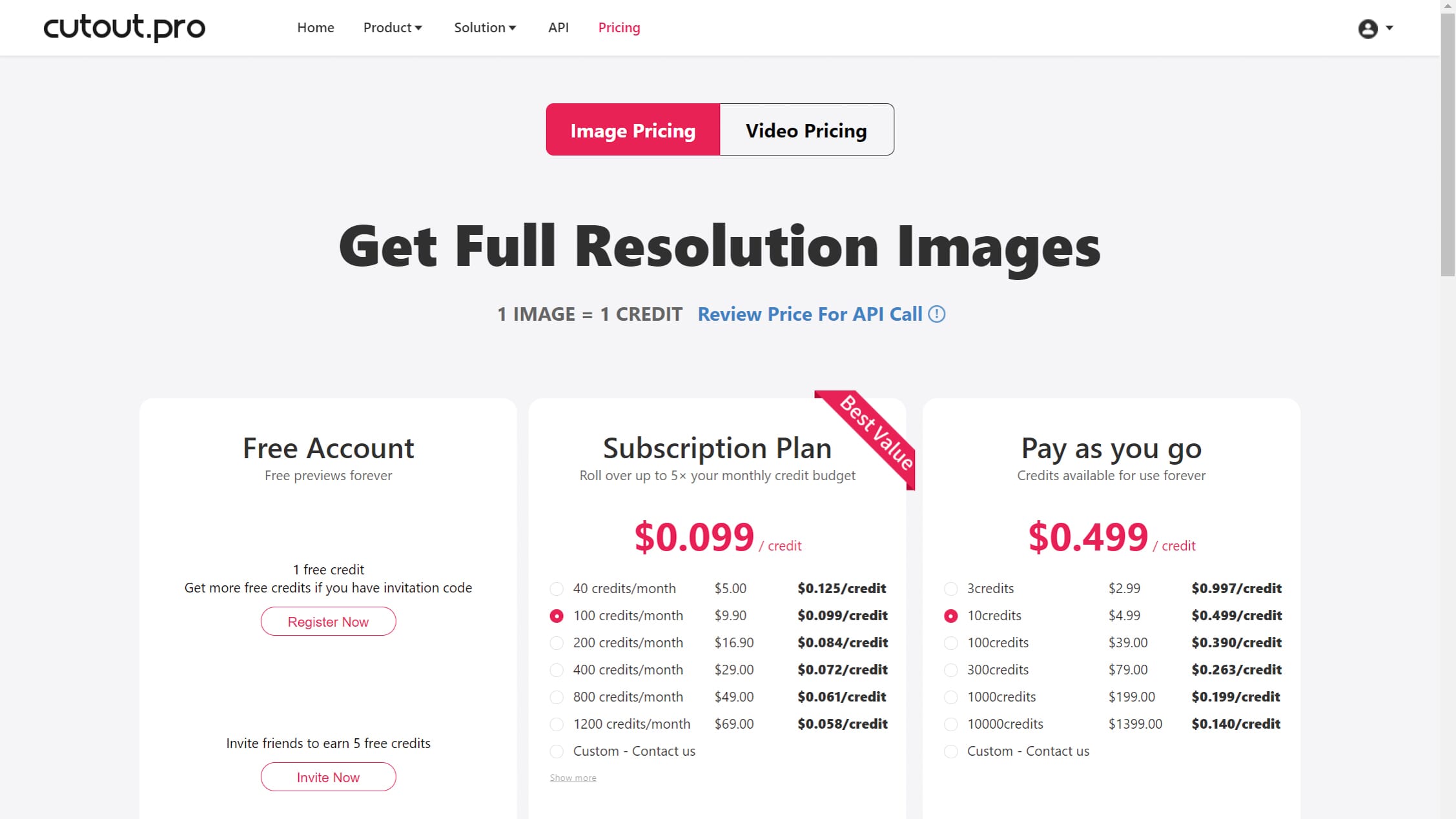 At the end of the day, it's not expensive.
cutout.pro Alternatives
The need for cutting out subjects is so prevalent that there is an entire fleet of solutions on the market. My own workflow utilizes two of these alternatives to cutout.pro.
Likely the most commonly known alternative is Adobe Photoshop, a full editing software in which cutting out subjects is really only a small fraction of what the program is capable of. Professionals rely on Adobe Photoshop, lending it a hand in becoming the industry standard in all visual media. This program does everything, but it is expensive and can be quite complicated to learn to use.
Topaz Labs' standalone program Mask AI is another alternative to cutout.pro and another part of my own workflow solution. This software only has one use and it does it extremely well: cutting out parts of an image. You can draw an outline around the object to be cut out and the program will use advanced AI to resolve the edges. Alternatively, you can use its AI subject detector to do the work for you. The program is quite effective but comes at a price. Granted it is much less expensive than Adobe Photoshop, but it's still not free.
There are some other free solutions out there on the market, what works depends on your needs. Programs such as GIMP, Inkscape, and Background Eraser (by Apowersoft) are often used for background removal. However, these are actual programs that need to be downloaded and installed.
InPixio Remove Background is a direct competitor to cutout.pro but in my tests, it was significantly less accurate than cutout.pro (especially on the photo of Arlo the dachshund).
Who Should Get cutout.pro?
cutout.pro is for anyone who needs a quick and easy solution, not looking to fumble through complex programs or worry about computer compatibility. There really is a fairly specific demographic that the website appeals to, and it appeals to it well.
If you're a hobbyist who isn't looking to spend a fortune, this is absolutely for you.
If you're a designer who needs something quick and spiffy, this is for you.
If you're mucking around and want to make a fun meme for your friends, this is for you.
If you're trying to sell something on Offerup or eBay and need that eCommerce background, this is for you. Especially if you have a large product list.
If you're a professional, this is not for you.
It's that simple!
cutout.pro Review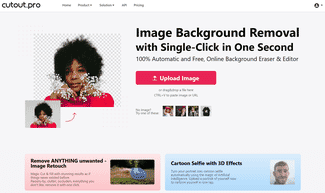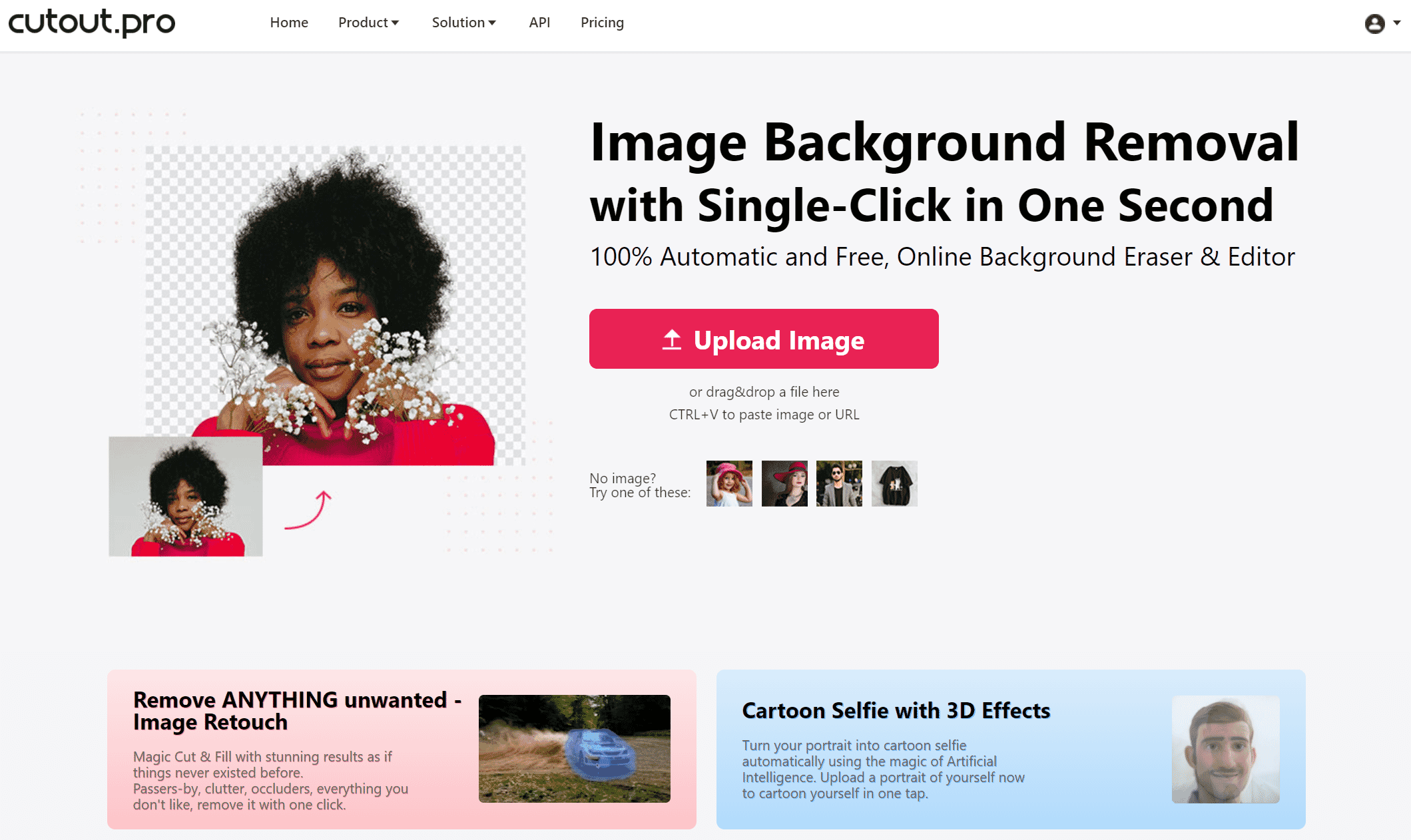 Product Name: cutout.pro
Product Description: cutout.pro is a web-based editing solution, relying on AI technology. This online software allows you to cut out the background of your image, as well as a few other editing tweaks here and there. All for free or a very low price.
Offer price: 5.00
Currency: USD
Availability: OnlineOnly
Layout and Ease of Use

Cutout Effectiveness

AI Technology

Face Cutout

Retouching Features

Price
Summary
All in all, cutout.pro is great for the demographic it was intended for; those needing a quick and easy fix or hobbyists playing with editing. Professionals will be wary of its lack of features and even more discontent with its AI solution. It's a great tool for being free, and keeping that in mind helps you from being too harsh on it. 
Pros
Free, and even the paid option is inexpensive. 
Web-based, no wrestling with computers compatibility. 
Very easy to use. 
Quite fast rendering. 
Face Cutout is quite great. The other features are nice to have been included. 
A large library of backgrounds to choose from for background swaps. 
A nice blog with useful information is included in the website. 
Cons
The AI leaves much to be desired in terms of accuracy. 
The free version only allows the download of a very low resolution image. 
The retouching tools are not very good at what they do. 
There is a lack of basic tool adjustments, such as the softness of the eraser tool when editing a cutout image.