ON1 Photo RAW is a premier photo editing program. 2019 saw the release of ON1 Photo RAW 2019. Now, as the year draws to a close, ON1 is starting to promote Photo RAW 2020 with an exciting public beta test.
We have had access to the beta version and performed extensive testing. Find out what you can expect from this new software in our ON1 review!
ON1 Photo RAW 2020 Beta Released for Testing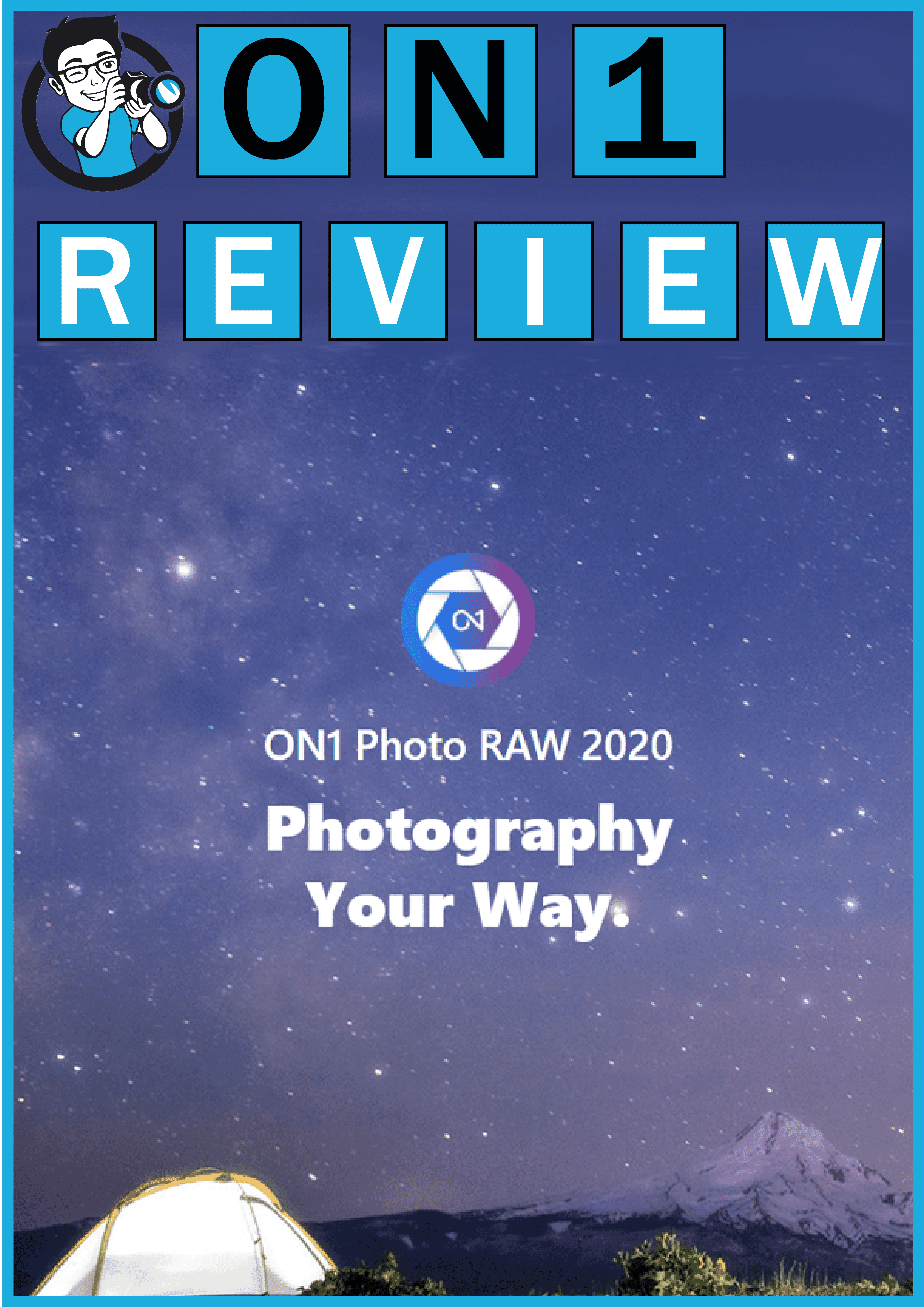 To give potential new customers and ON1 users insight, a beta version has been released.
Anyone can download the program and use the trial version of ON1 Photo RAW 2020. The beta version is available for download here.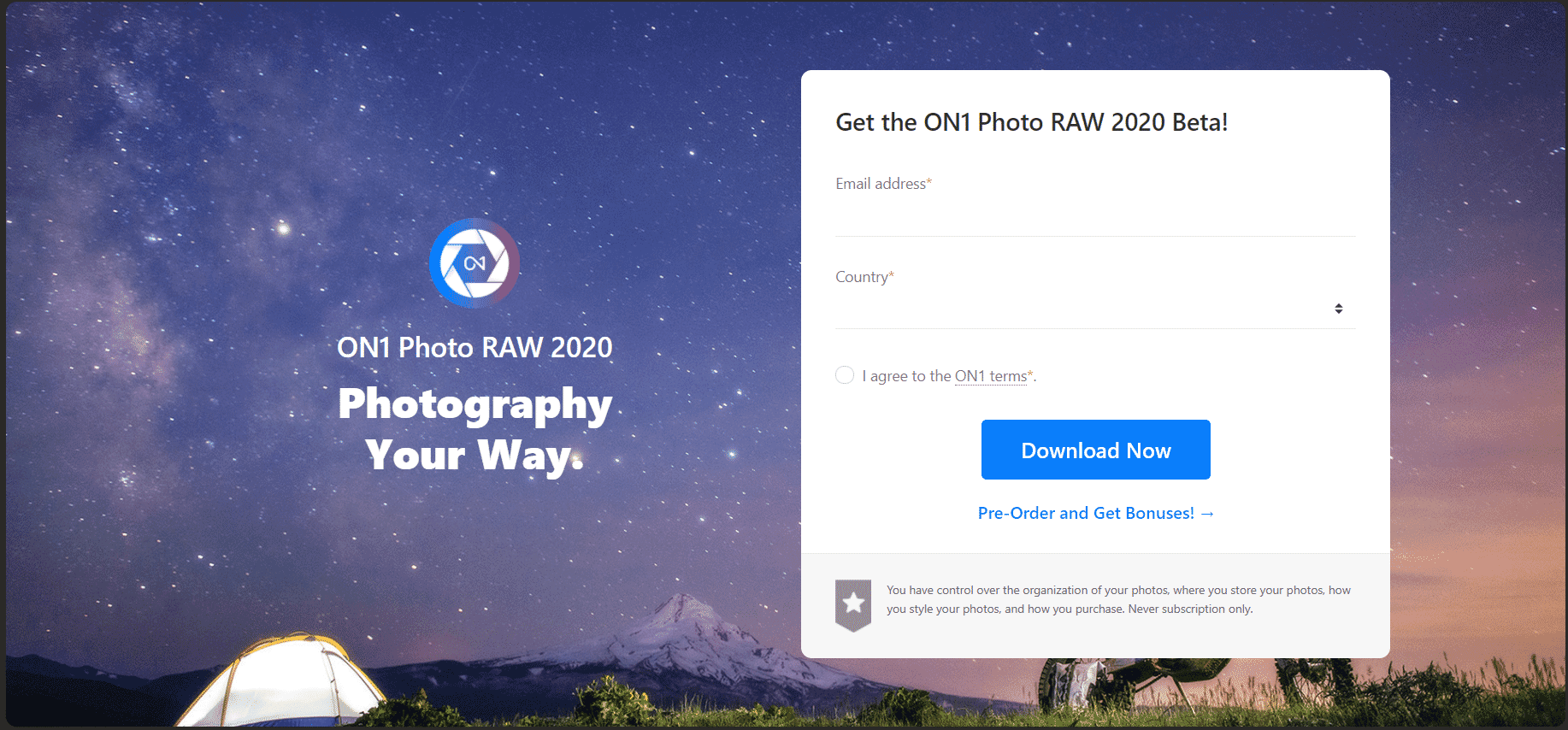 It is important to note that beta versions are still in the testing stages and so there may be some features that are not yet available and certain bugs which may create potential issues and affect usability.
What Changes Can We Expect From ON1 Photo RAW 2019?
Before testing the actual program, we looked at the different videos and information ON1 has provided. It appears that ON1 Photo RAW 2020 contains a myriad of new features. The following are some of the new or updated features we expect to see:
Improved general performance
Overhauled interface and design
AI intelligent filters for color and tone
A vast new range of styles and presets
Improved ecosystem for different devices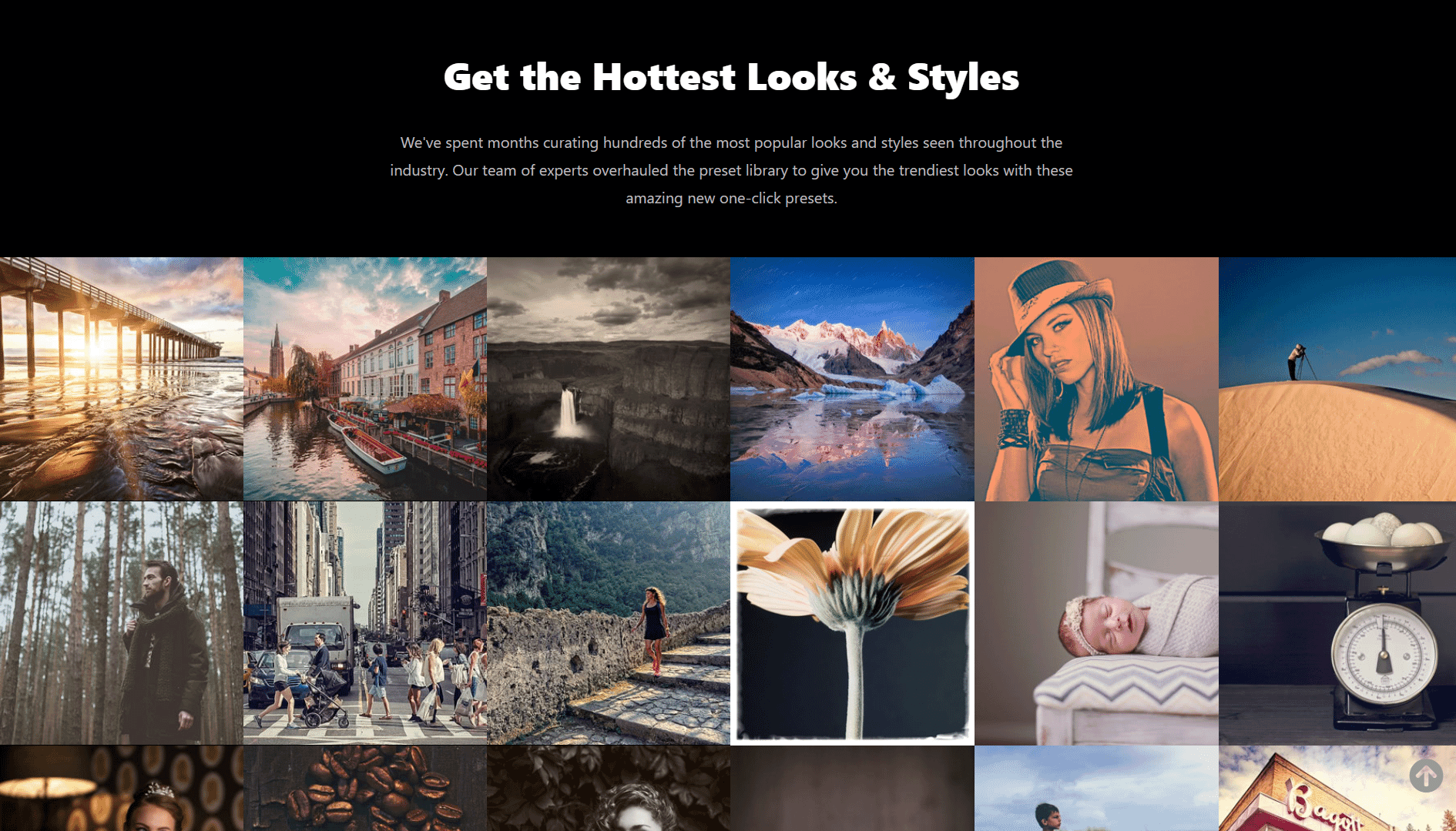 It is clear that the developers of ON1 understand the need for improved performance. ON1 RAW 2019 is a fantastic program, but it has been criticized for performance issues. Users commented on the slow processing times, even when using high-spec computers. They have heavily marketed improved performance and speed as part of the ON1 Photo RAW 2020 campaign. Hopefully, in our ON1 Photo RAW 2020 review, we will see an improvement.
Other notable features are the AI filters. Software developers such as Luminar have already used artificial intelligence to great effect and ON1 looks to follow suit. There is a range of new AI-enhanced tools that look to make the editing process easier.
ON1 Photo RAW 2020 Review
So what did we find from our ON1 Photo RAW 2020 review? We extensively tested the beta download including photo management and general editing processes. We have included a range of examples for your benefit.
Related Post: Comparing the Best Workflow Storage Solutions
Pricing
The latest version of ON1 Photo RAW is split into three price brackets – upgrade, full version, and professional. Full details are listed below: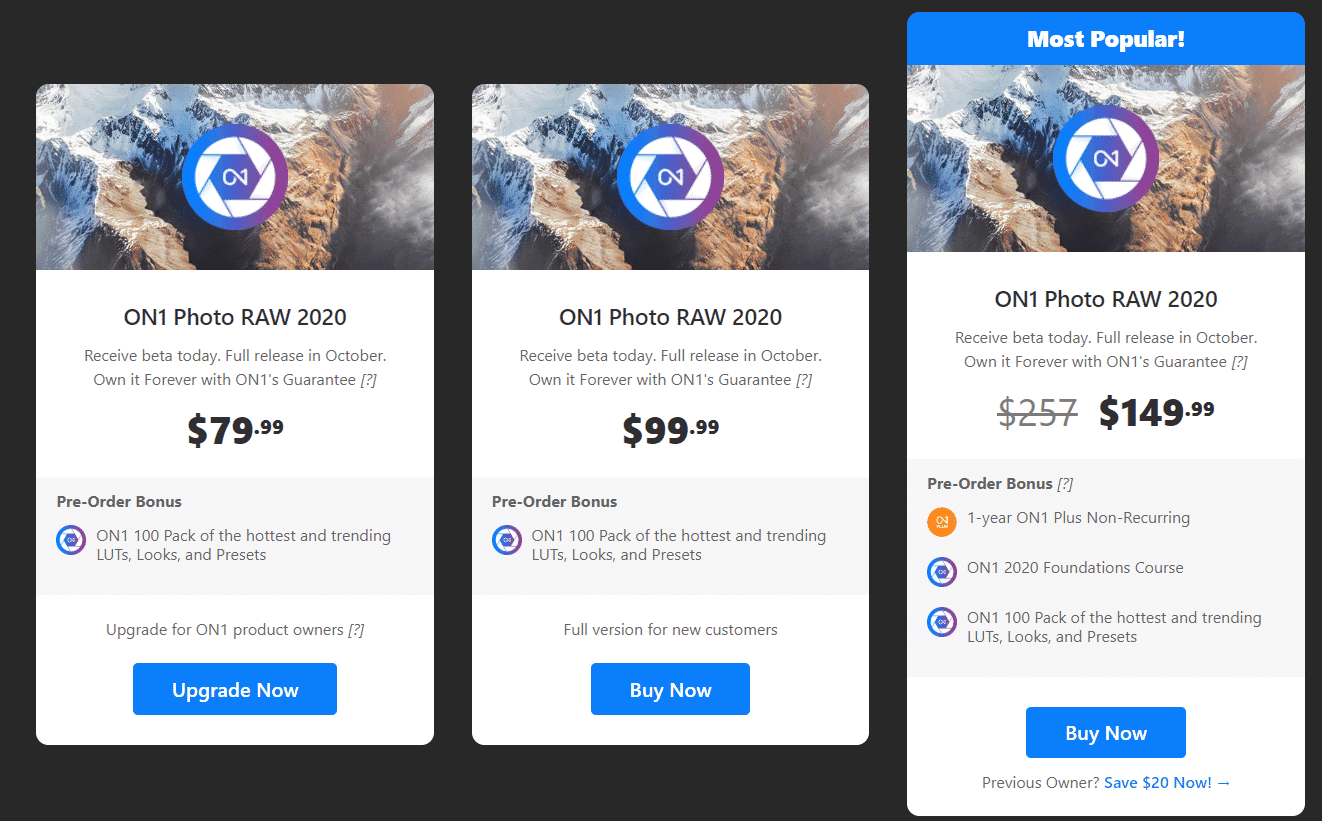 ON1 Photo RAW 2020 Upgrade – $79.99
ON1 Photo RAW Full Version – $99.99
ON1 Photo RAW Professional – $149.99
The professional package comes with the ON1 2020 foundations course, a years access to the ON1 training website, and a pack of 100+ presets and LUTs. If you want to learn photo editing, the professional package is a great choice and appears fantastic value for money.
System Requirements
As mentioned above, performance was an issue with ON1 Photo RAW 2019. The system requirements for ON1 2020 are still quite high. We have listed the recommended system requirements below, not the minimum. In practice, the minimum requirements are OK, but users gain a smoother experience if using the recommended system requirements.
Windows
Operating System: Windows 10
Processor: Intel Core i5 or better
RAM: 16GB+
Graphics: OpenGL 4.2 card with 2GB of dedicated RAM
MAC
Operating System: macOS 10.14 or later
Processor: Intel Core i5 or better
RAM: 16GB+
Graphics: OpenGL 4.2 card with 2GB of dedicated RAM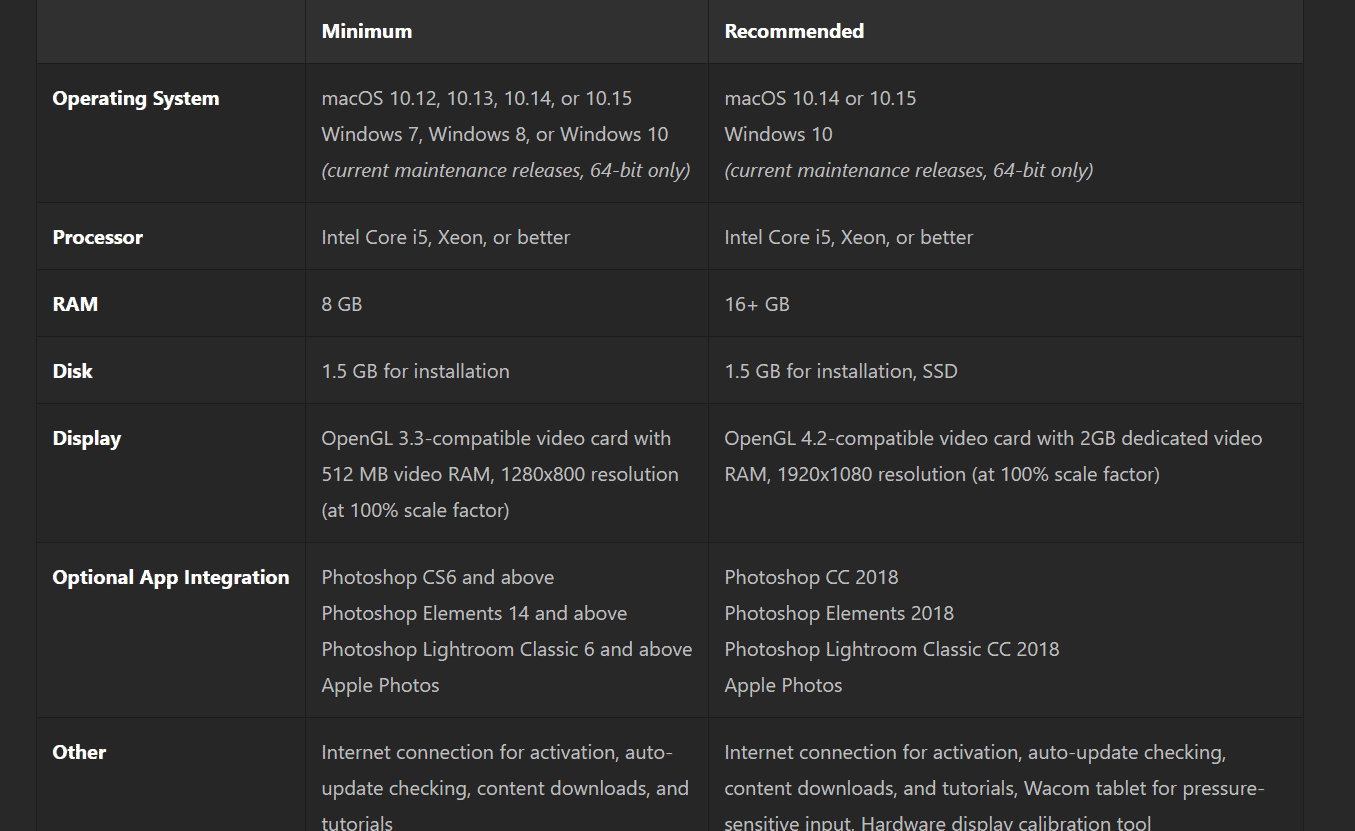 Related Post: Best Desktops for Photo Editing
Performance
When testing the ON1 Photo RAW beta we wanted to see an improvement in general performance. Although we've never had performance issues with have ON1 Photo RAW 2019, we know plenty of other people have.
The program does appear to run smoothly. Navigating through the different menus is easy. Furthermore, switching between different image thumbnails is quick. We did notice a few small performance issues:
Slight lag when switching between view and edit modes
Small lag when applying presets
These issues were minor, we're talking fractions of seconds.
It is worth noting that the computer we tested did not have the recommended specifications, it fell below in the RAM department with only 8GB.
In addition to this, remember that it is a beta version. Compared to ON1 Photo RAW 2019, the performance is much improved – this is the main point to consider.
Layout and interface
To go with improved performance, ON1 Photo RAW 2020 has also received a general layout overhaul.
The change isn't drastic, but the program looks modern and fresh. The standard grey color scheme is sharp.
Furthermore, the different menus and sliders look professional.
Visually, ON1 Photo RAW 2020 looks superb. The following screenshots show some of the different menus and visual interface of the new program: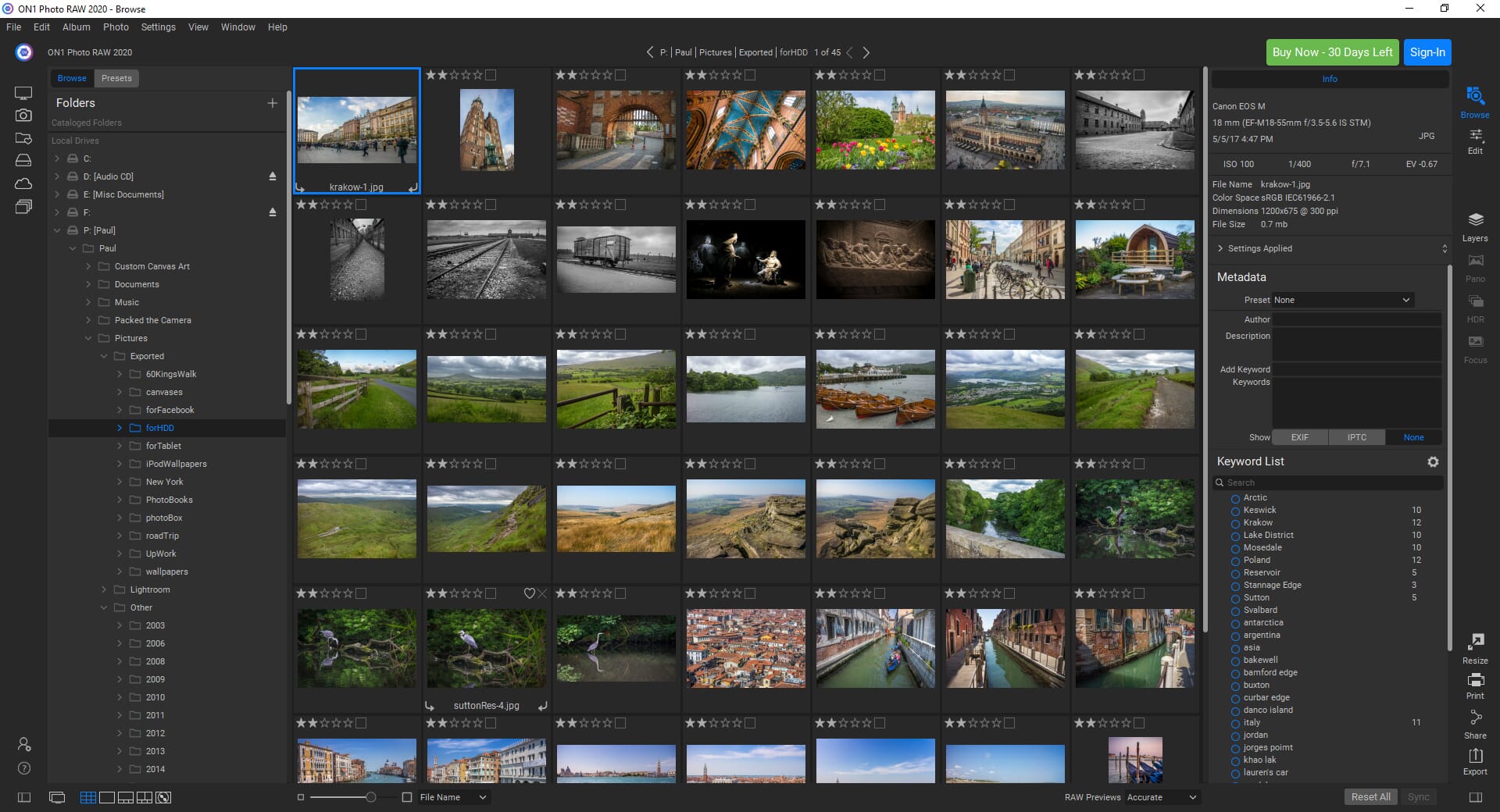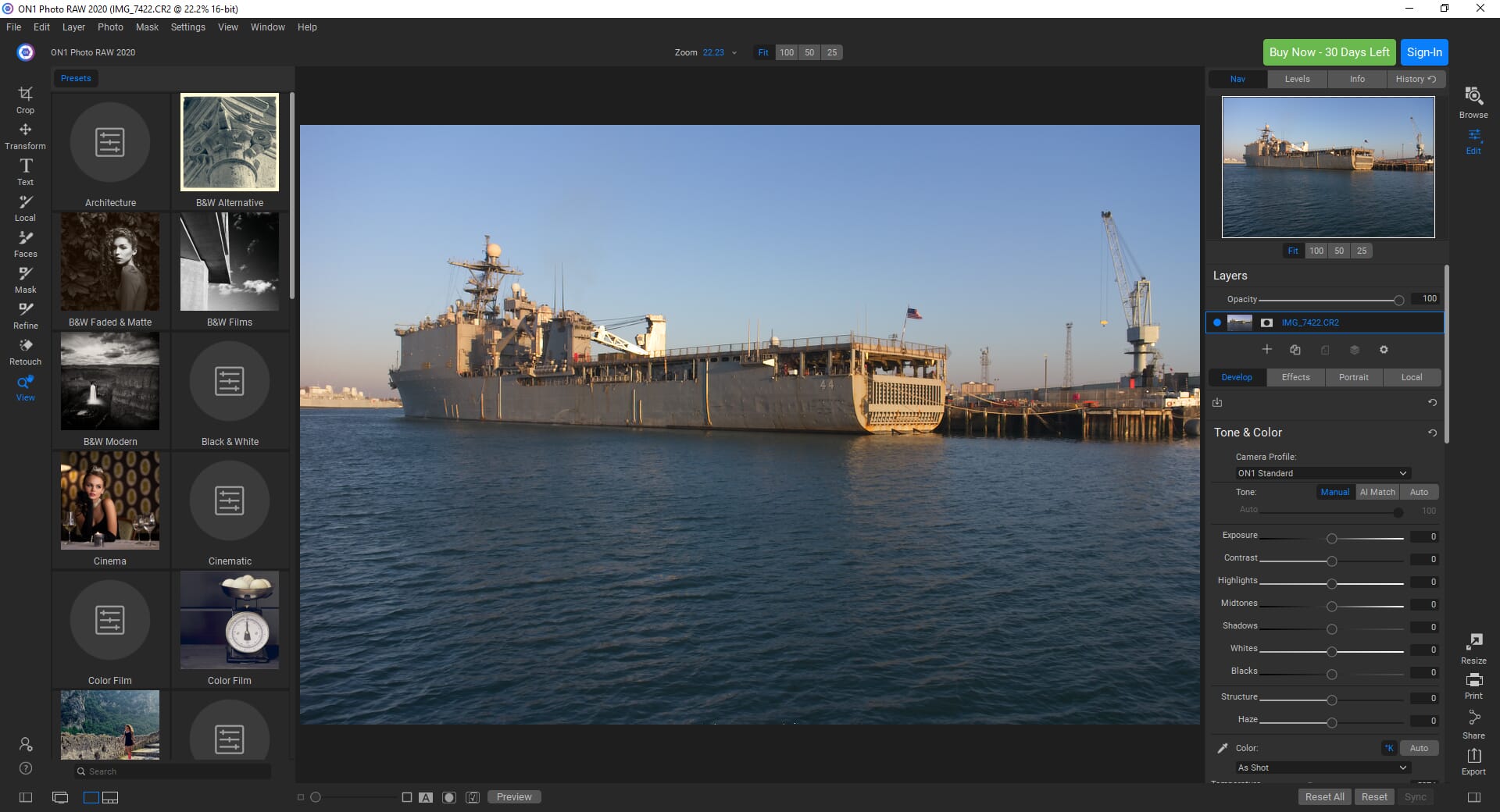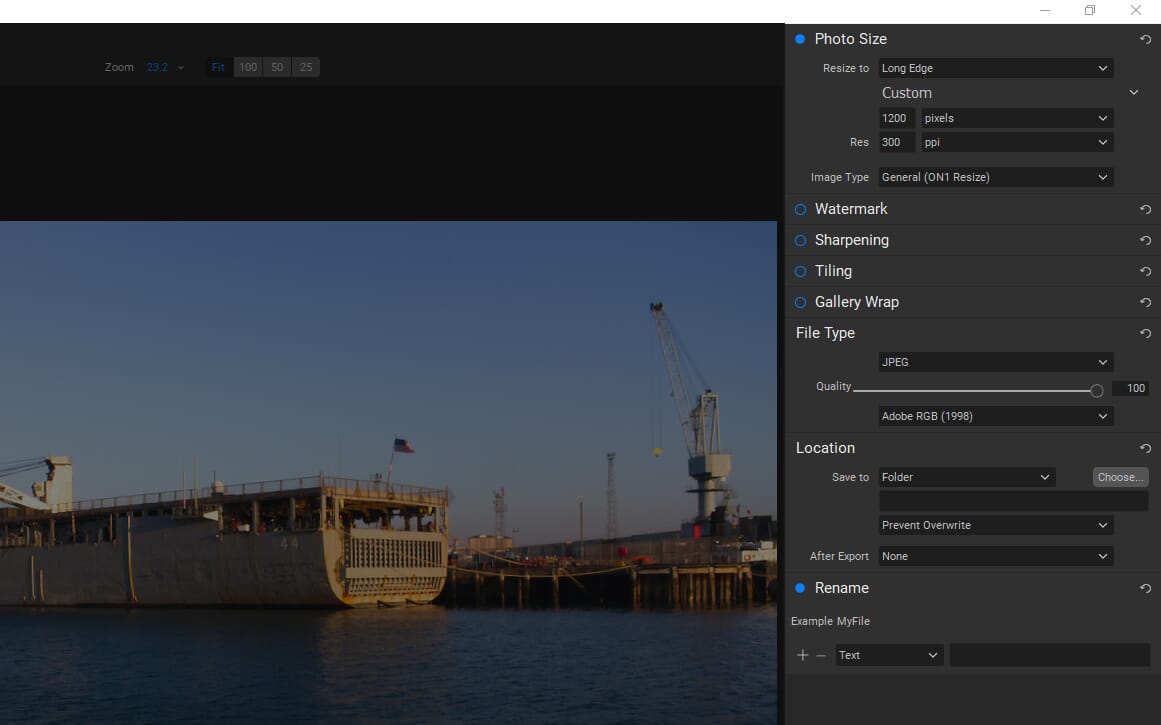 Photo Management
ON1 Photo RAW has always offered fantastic photo management tools that rival Lightroom.
Whilst creating our ON1 Photo RAW 2020 review, we tested the improved data management system.
The main improvement from 2019, is the advanced sharing options and the ability to create products from your photos.
Unfortunately, these features are still work-in-progress therefore we were unable to test them.
In terms of general photo management, ON1 Photo RAW 2020 is effective.
Users have a range of filters enabling them to quickly find and manage large batches of images.
Furthermore, images are searchable by date, time, and metadata. For professionals, this is an excellent time-saving process.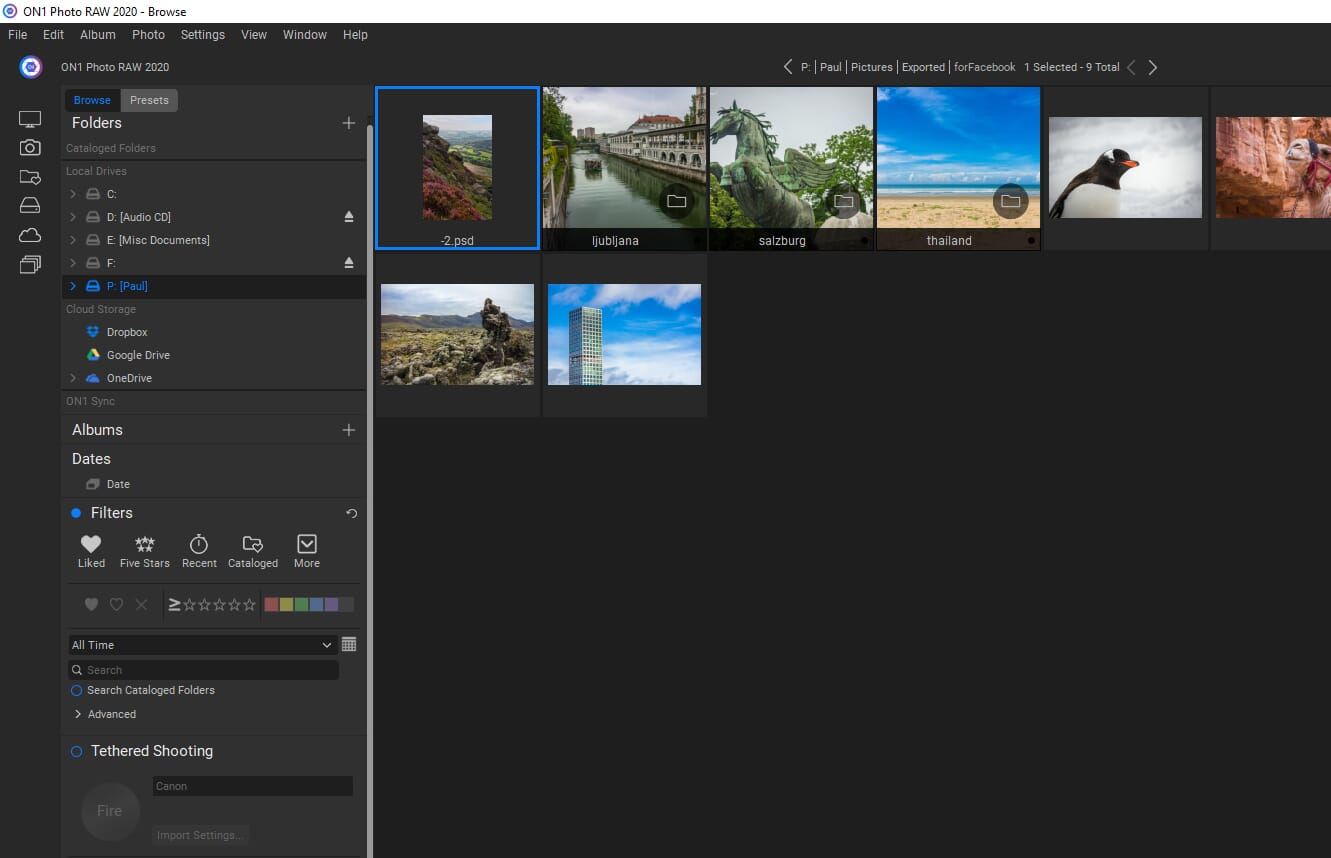 In terms of organization, ON1 has the ability to catalog photos. This is similar to the collections features found in Lightroom.
You can create catalogs separate from the standard folder structure. These also offer advanced search functions.
Generally, the photo management features of ON1 Photo RAW 2020 appear to be consistent with previous versions, but with small, positive improvements.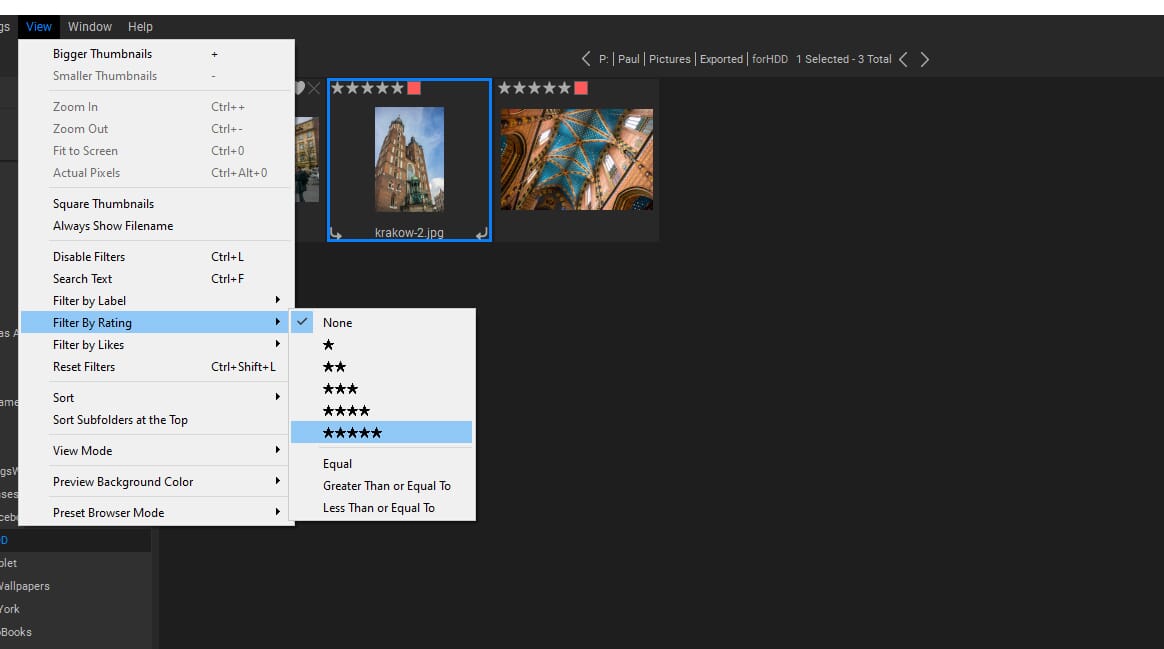 Photo Editing
Overall, the editing platform of ON1 Photo RAW hasn't noticeably changed.
The photo editing tools are virtually the same. Overall usability is as smooth and effective as it has been in previous versions of ON1.
All the standard adjustment tools are also present, including Transform, Retouch, and Export.
Portrait Mode
ON1 Photo RAW 2020 has an improved portrait editing mode. This is an advanced tool that allows for the precise retouching of portraits.
When activated, you will have the opportunity to automatically, or manually enhance the skin, eyes, and mouth. This includes removing blemishes and shine and creating smoother skin.
We tested this set of tools and the end results were pleasing. This is a great way to quickly improve portrait shots if you have large volumes of photos to process.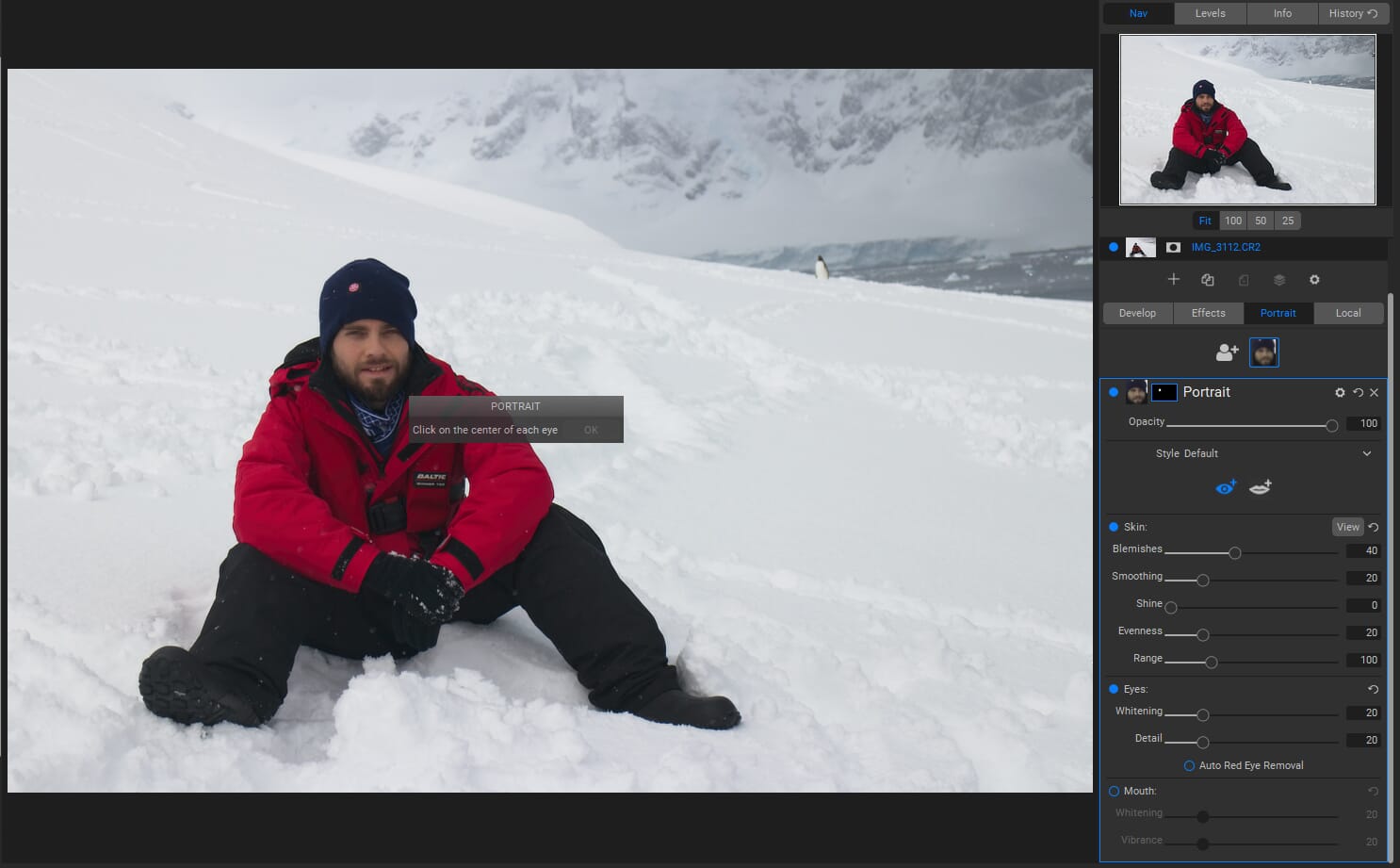 Retouch Tool
Another superb tool we trialled during our ON1 Photo RAW 2020 review was the retouch tool. This has a similar function to the clone and heals tools in Lightroom.
The retouch tool is used to remove unwanted objects from images. It covers the unwanted object with the surrounding background in a smooth, unnoticeable fashion.
As you can see from the screenshot below, this tool is effective. In this example, we used the retouch tool to remove the paraglider from the landscape shot.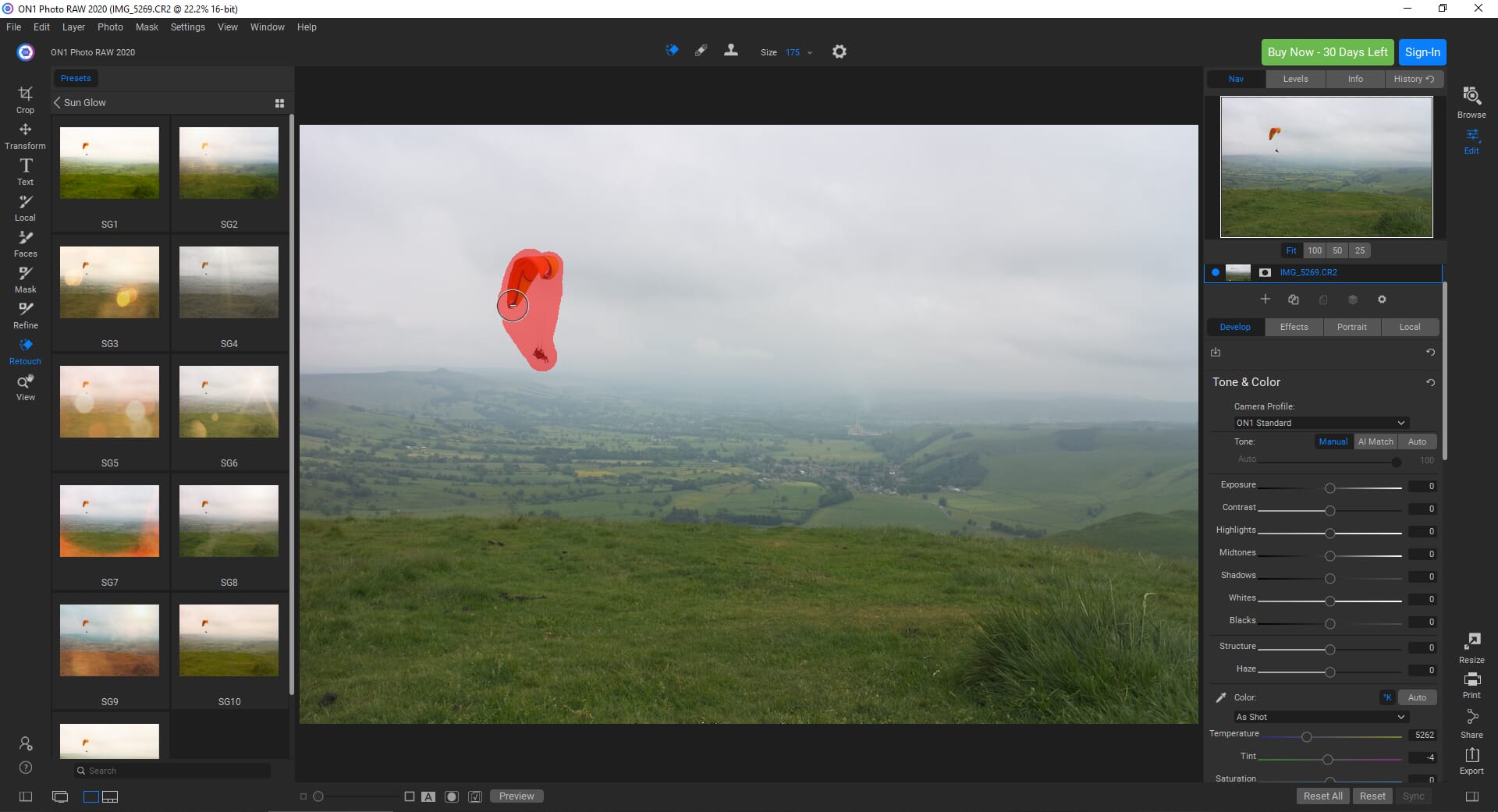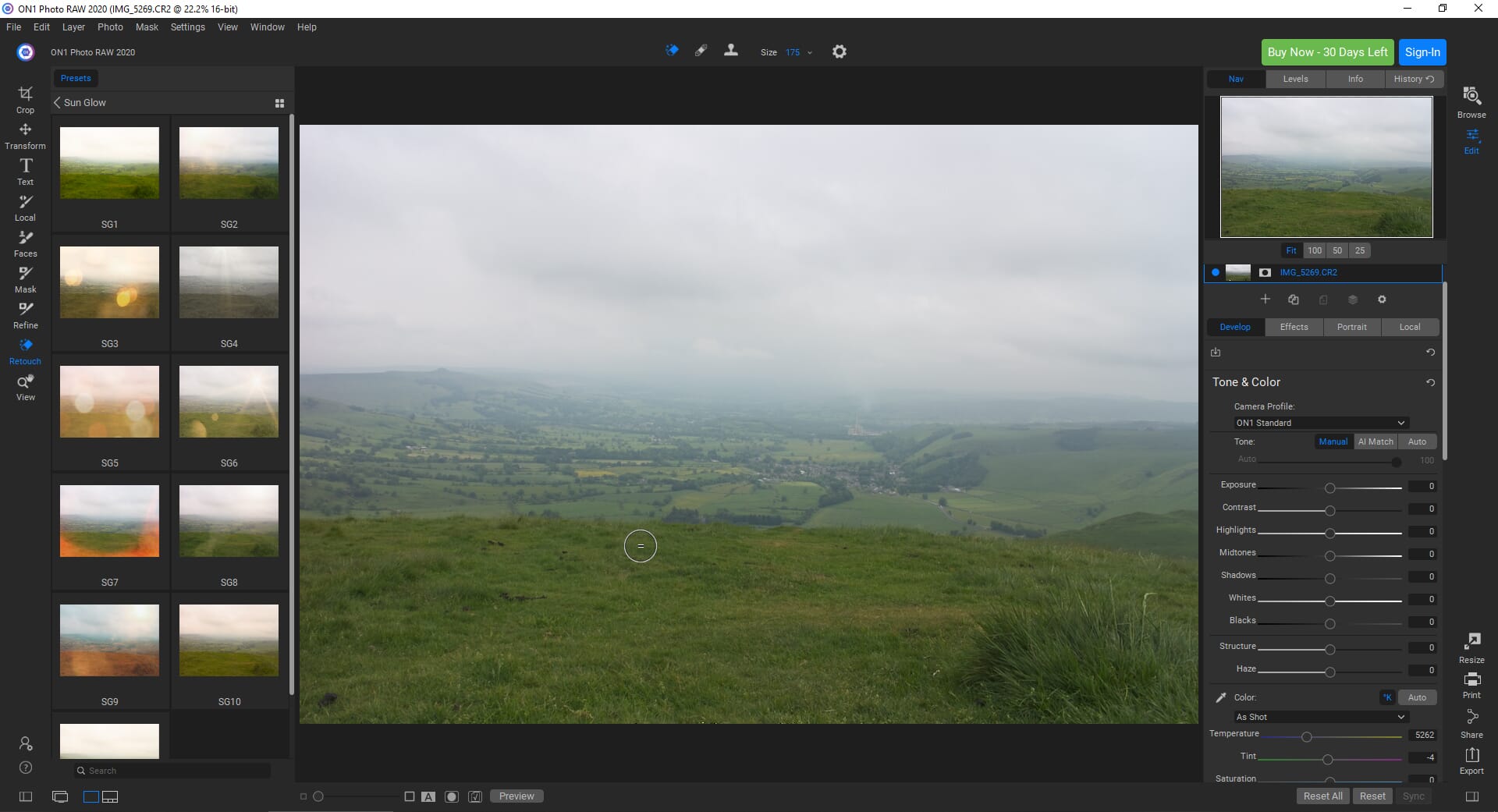 Improved Range of Presets
Presets and LUTs appear to be another big selling point of ON1 Photo RAW 2020.
ON1 Photo RAW 2020 has a much-improved set of presets compared to 2019. There is a fantastic range of categories available. This means there should be presets to suit every style of photo.
The example below is part of the "Golden Autumn" collection – Golden Autumn 6. As you can see, the effect is pleasant and creates a retro-styled photo: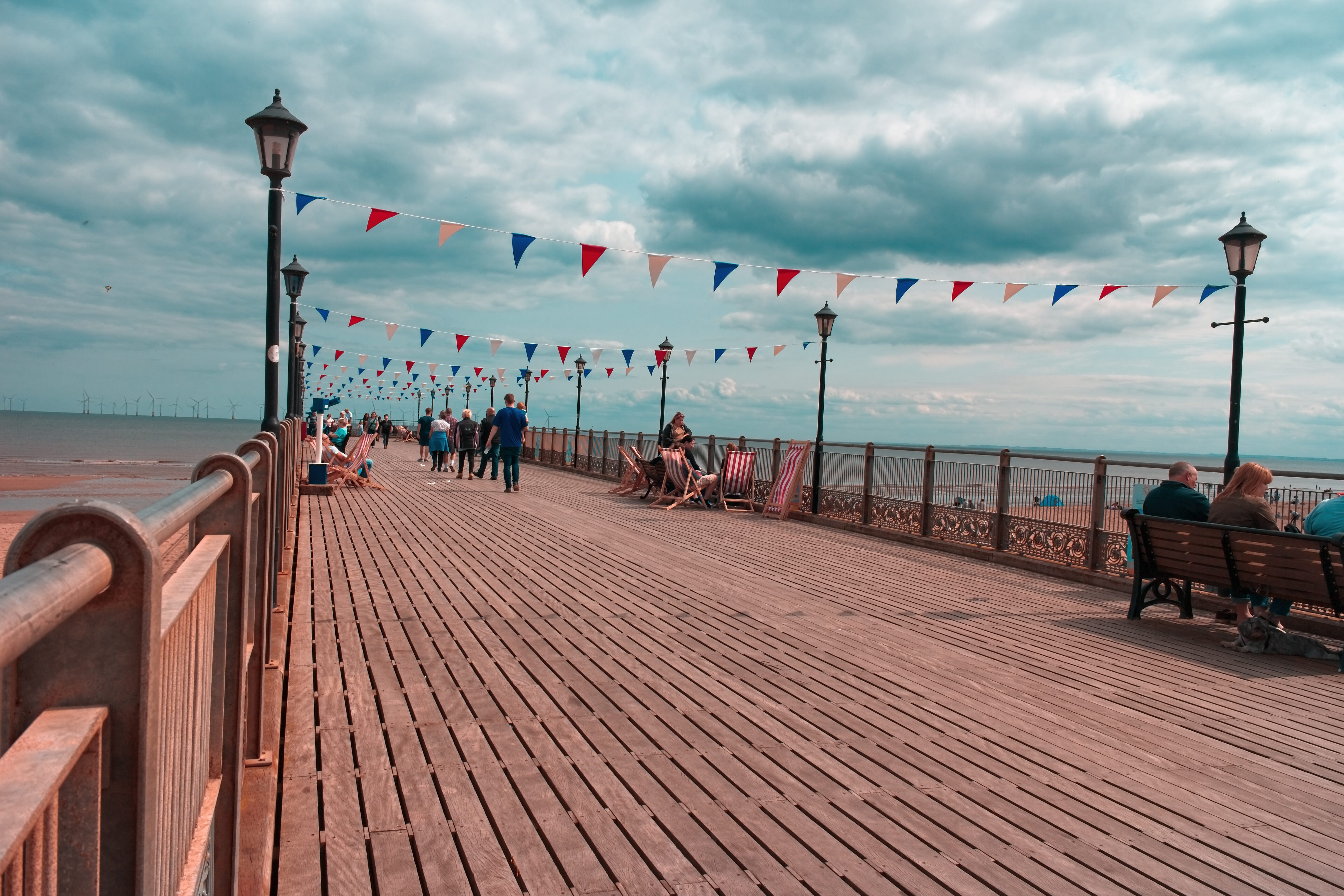 Related Post: Autumn Photography Ideas and Tips
In addition to the standard categories, there is a range of interesting effects such as lens flare and sunlight.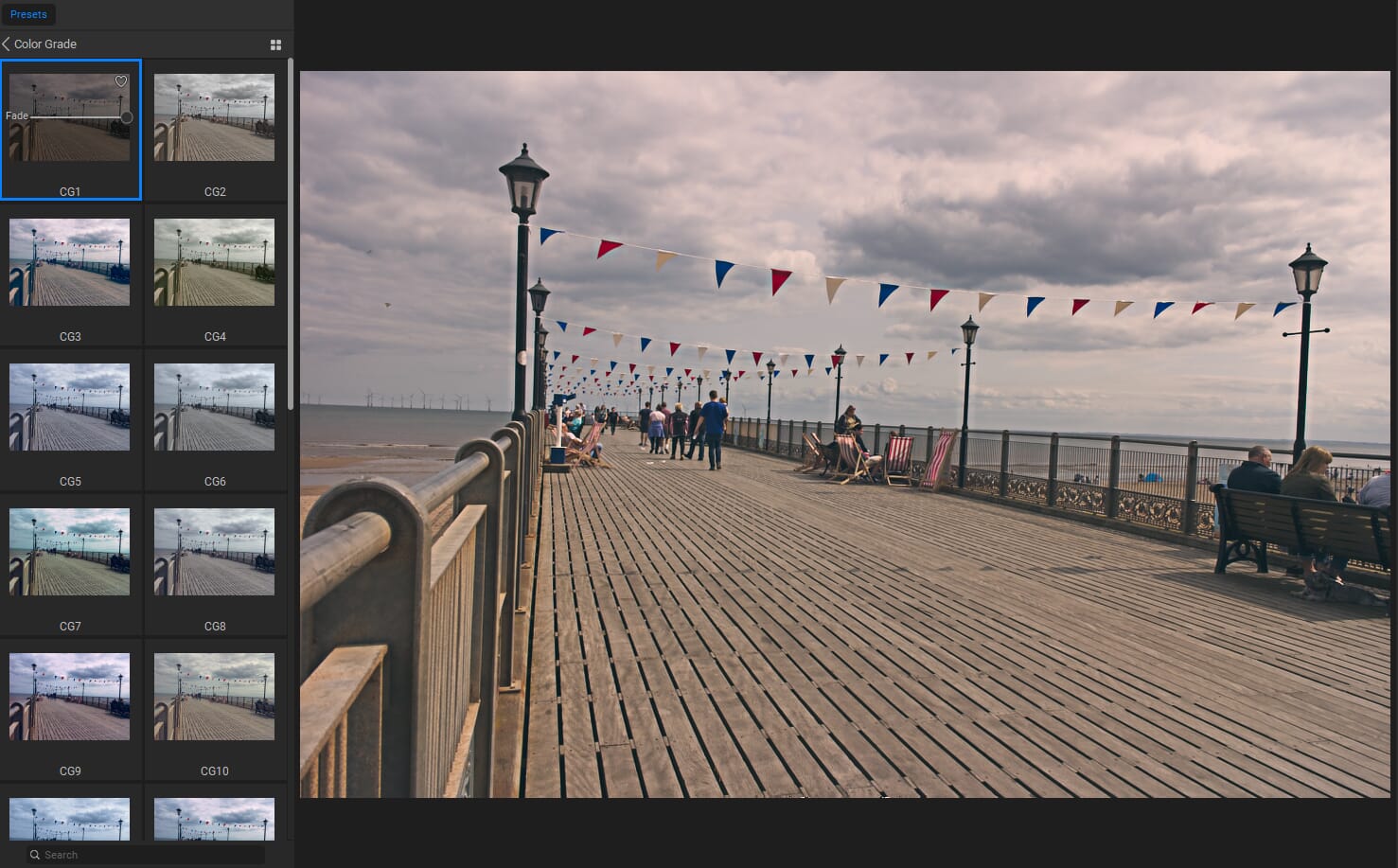 The below photo has been edited using the "Sun Glow 2" filter.
This added an artificial sun glow to the photo.
We found this section of filters to be particularly interesting and useful: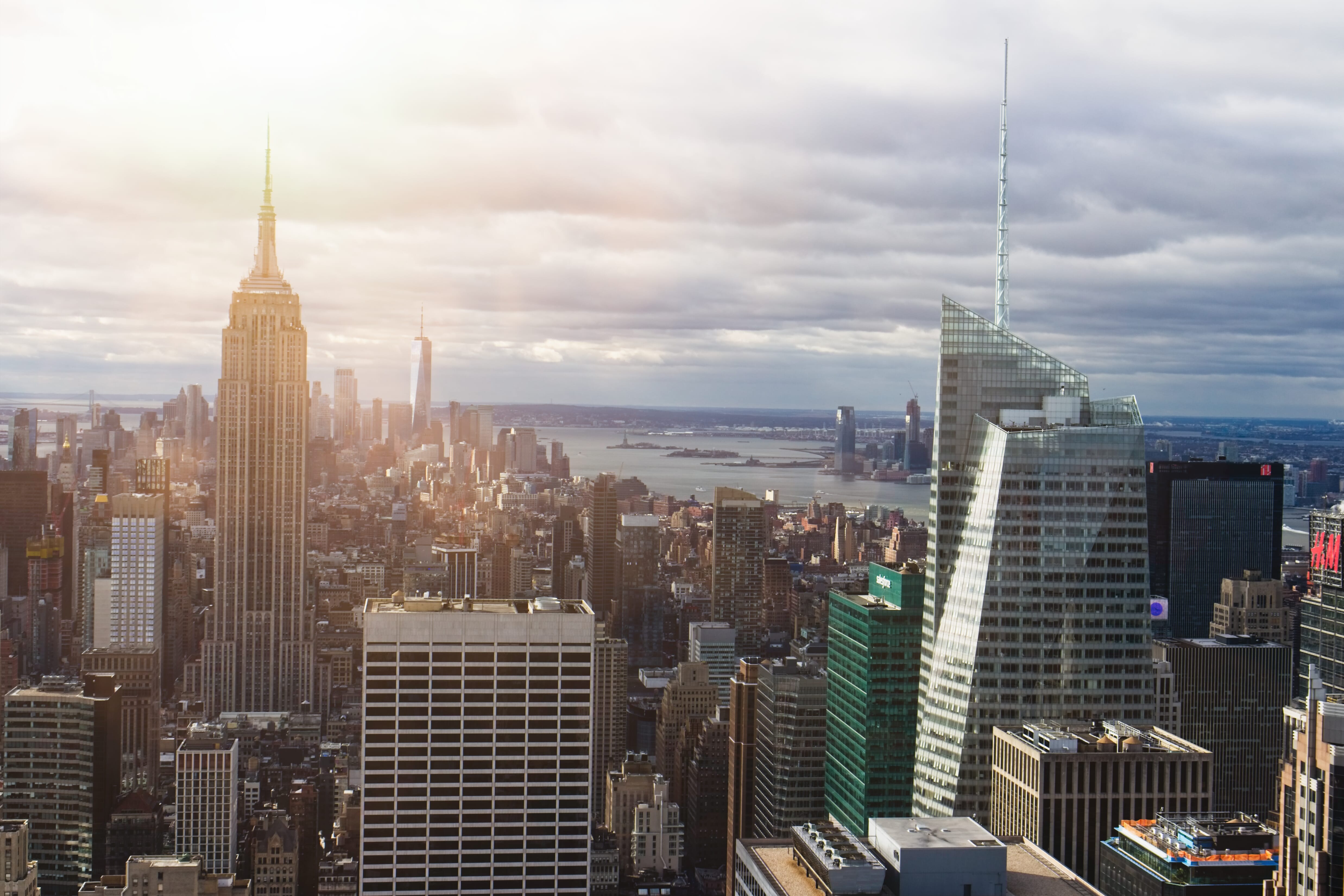 AI Match
An interesting tool we trialled was the AI Match tool for tone and color.
As we understand it, this tool analyzes thousands of other photos using artificial intelligence. It then automatically edits the photo to reflect common choices of tone and color found.
We tested this feature and found it has great results as you can see in the photo below. If you are not 100% happy with the edit, the strength can be altered too.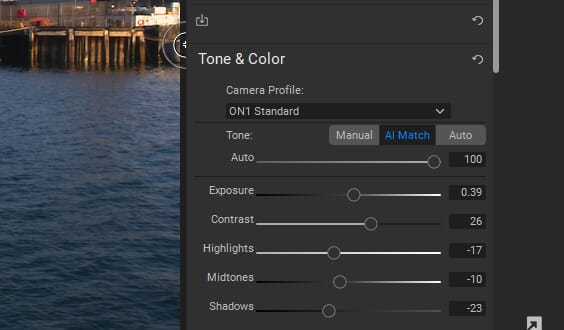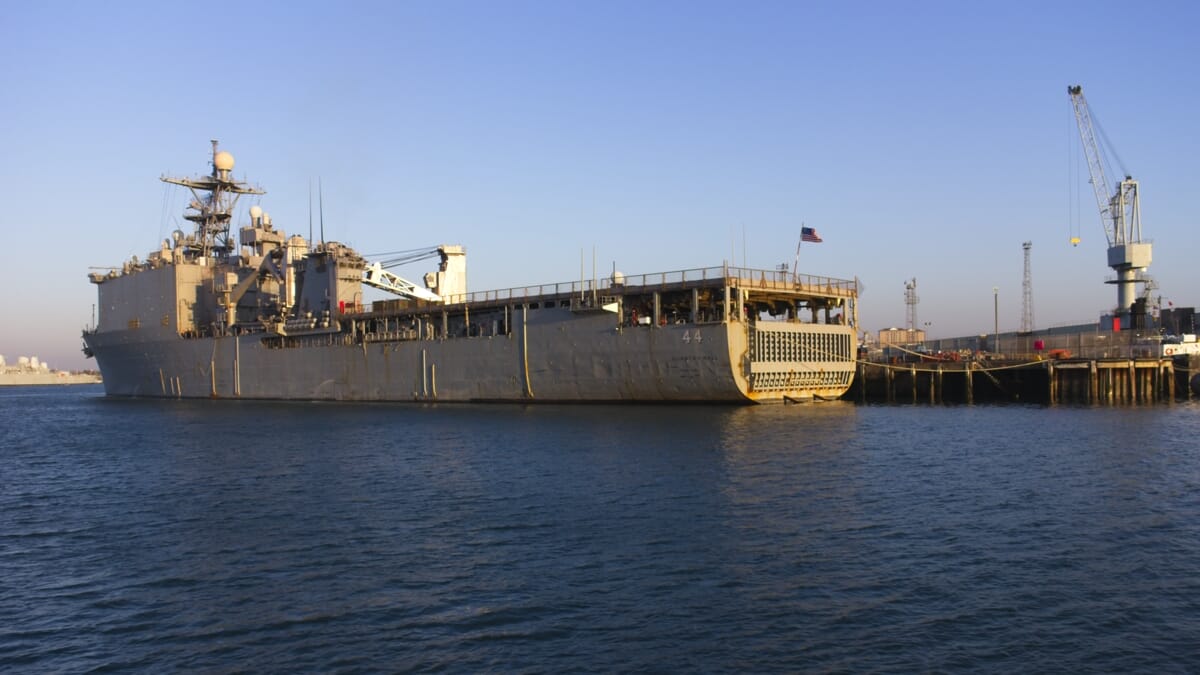 Does Our ON1 Photo RAW 2020 Review Look Positive?
Yes is our initial answer.
ON1 Photo RAW 2020 looks to be a big step up from this year's release.
The main positive we found is the improvement in performance. Yes, the program still requires a decent spec computer. However, users should notice a discernable difference. Basic processes and editing should run smoothly. Furthermore, managing large files, or volumes of photos should pose no issue.
The use of AI also looks to be a step in the right direction.
Editing photos can be hugely time-consuming. Anything to quicken this process is greatly welcomed. Furthermore, the new and improved range of presets and LUTs adds improved creativity. Users wanting to emulate artistic styles can do so quickly and with excellent control.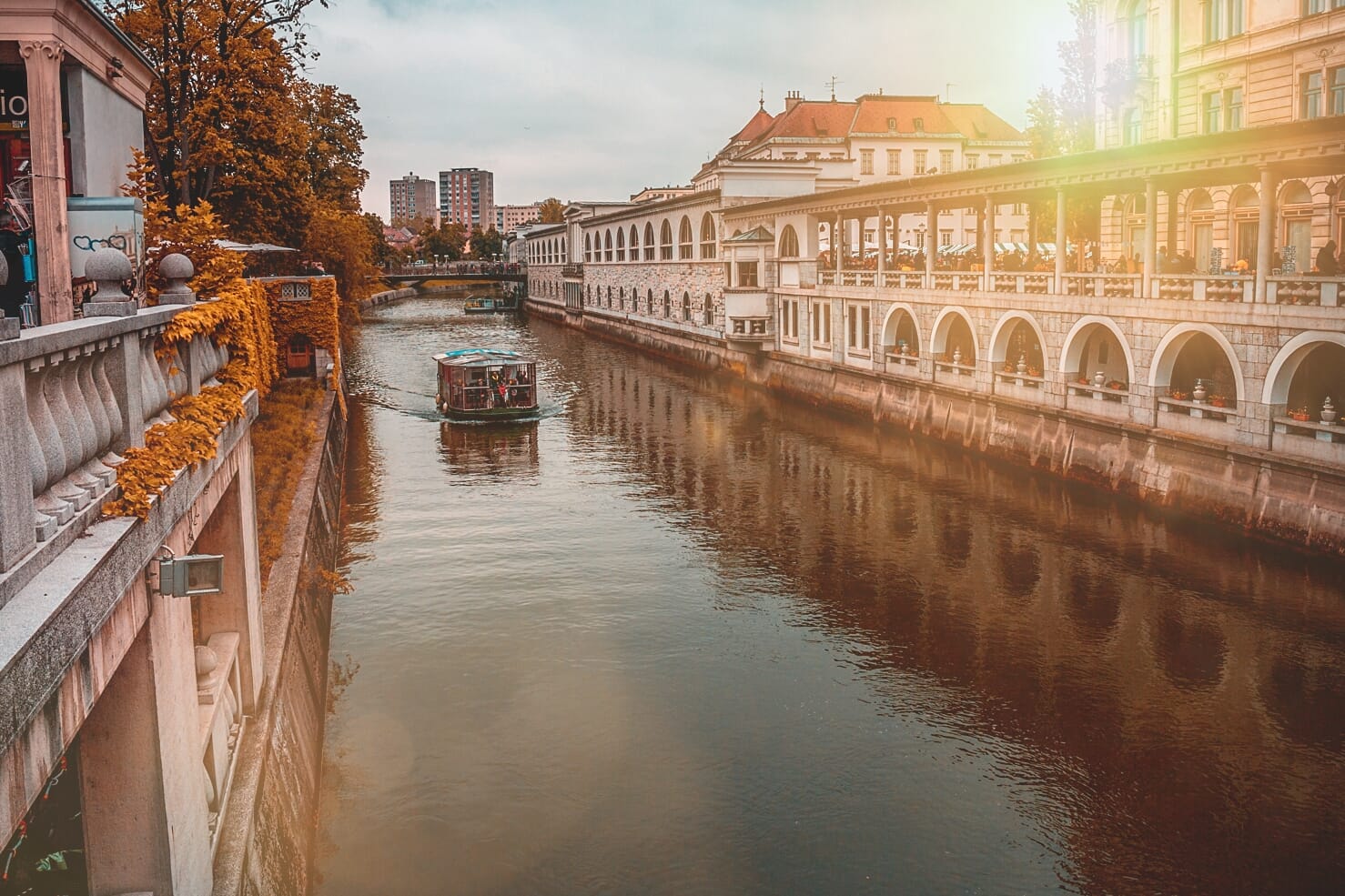 The only downside we found, was that many of the new features were still not ready for testing.
We feel there is still much to discover from ON1 Photo RAW 2020.
Try ON1 Photo RAW for Free Now
If you like the All-New ON1 Photo RAW 2019 and want to buy it, make sure to use our special coupon code "PHOTOWORKOUT" to get 20% off.
Summary: Pros & Cons
ON1 Photo RAW 2020 Review
Summary
Overall the On1 Photo Raw 2020 review has been very positive. It is for sure one of the best raw photo processor/editors (for Mac & Windows). If you love to shoot in RAW (which we recommend in most cases), you should consider On1 Photo Raw as your go-to RAW image editor!
Ease of Use

Speed

Functionality

Presets & Filters

Export & Sharing Features
Pros
Improved performance compared to ON1 Photo RAW 2019
AI tools for quick editing
Detailed automatic portrait editor
Fantastic selection of presets and LUTs
Cons
Some features not yet available for testing
Paul loves traveling and photography. He is also a Lightroom and Photoshop expert and likes to test new photo software, apps, and gear. Paul frequently shares his travel photography tips on his travel blog and writes for known photography publications.