ON1 360 Review
Performance

Features

Usability

Price
ON1 360 Review
ON1 360 is a great addition to the offering of the ON1 Photo RAW suite. If you use ON1 Photo RAW 2020 as your main photo editor, there is no reason not to use ON1 360. It offers great cloud functionality and means you can access your photos from anywhere. Also, the compatible ON1 Photo Mobile app is well-made and has some excellent features.
ON1 has recently made a major shift, offering a cloud service under the name of ON1 360. Offering photographers on the go, a complete workflow solution all the way from photo editing to photo storage. In this article, we review ON1 360. Evaluating how well it works and whether it is worth the cost.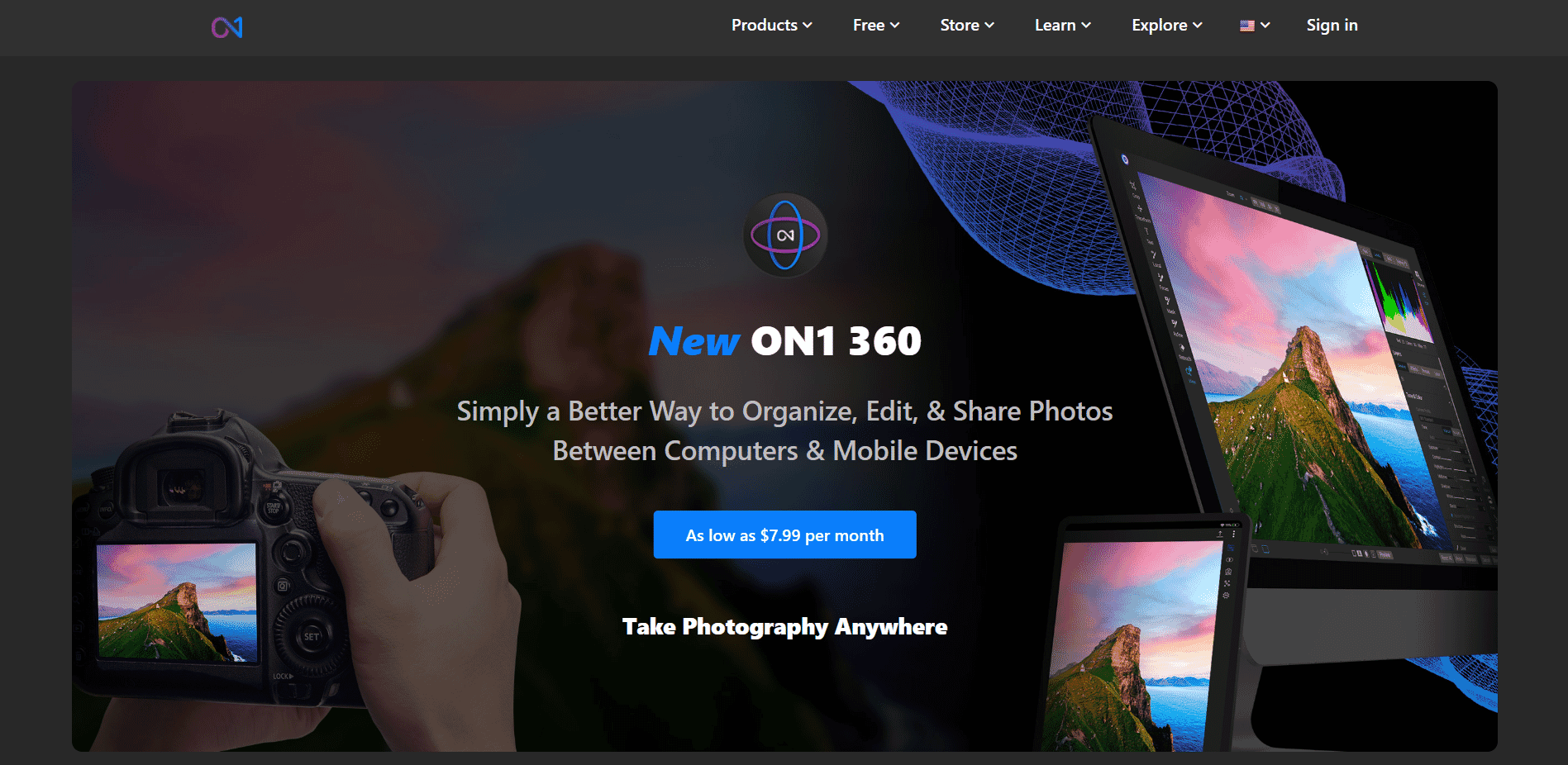 What is ON1 360?
ON1 360 is a cloud storage and sharing service. It is a complete workflow solution that facilitates the transfer of photos between multiple devices regardless of location.
It is comparable to Adobe's cloud workflow using Lightroom CC as the cloud editing software for use on mobile devices and also PCs (though you can also use Photoshop or Lightroom Classic), accompanied by Adobe's Cloud service which lets you transfer photos between programs and devices.
In the same manner, ON1 has ON1 Photo RAW 2020.5, ON1 Photo Mobile, and ON1 360. ON1 Photo RAW 2020.5 is the desktop editing software, whilst ON1 Photo Mobile is the cloud editing software used on mobile devices; ON1 360 facilitates these programs and offers cloud storage and sharing. In this ON1 360 review, we look at what this new service has to offer and how it operates.
Subscriptions and Installation Information
ON1 360 is available as a monthly or annual subscription.
You MUST have a full copy of ON1 Photo RAW to use ON1 360 – it does not work with the trial version
We feel the prices are pretty reasonable in comparison to other editing software and cloud services. The monthly subscription of ON1 360 + ON1 Photo RAW 2020 is $7.99 per month with 200GB of storage. This is slightly cheaper than Adobe's cheapest plan which is Lightroom + Photoshop and 1TB of storage for $9.99 per month.
The current price plans are as follows:
ON1 360 + ON1 Photo RAW (200GB): $7.99/month
ON1 360 + ON1 Photo RAW (1TB): $15.99/month
It should be noted that you do get a 6% discount if you purchase an annual subscription, as opposed to paying monthly. The benefit of a monthly subscription is that you can cancel it at any time, however.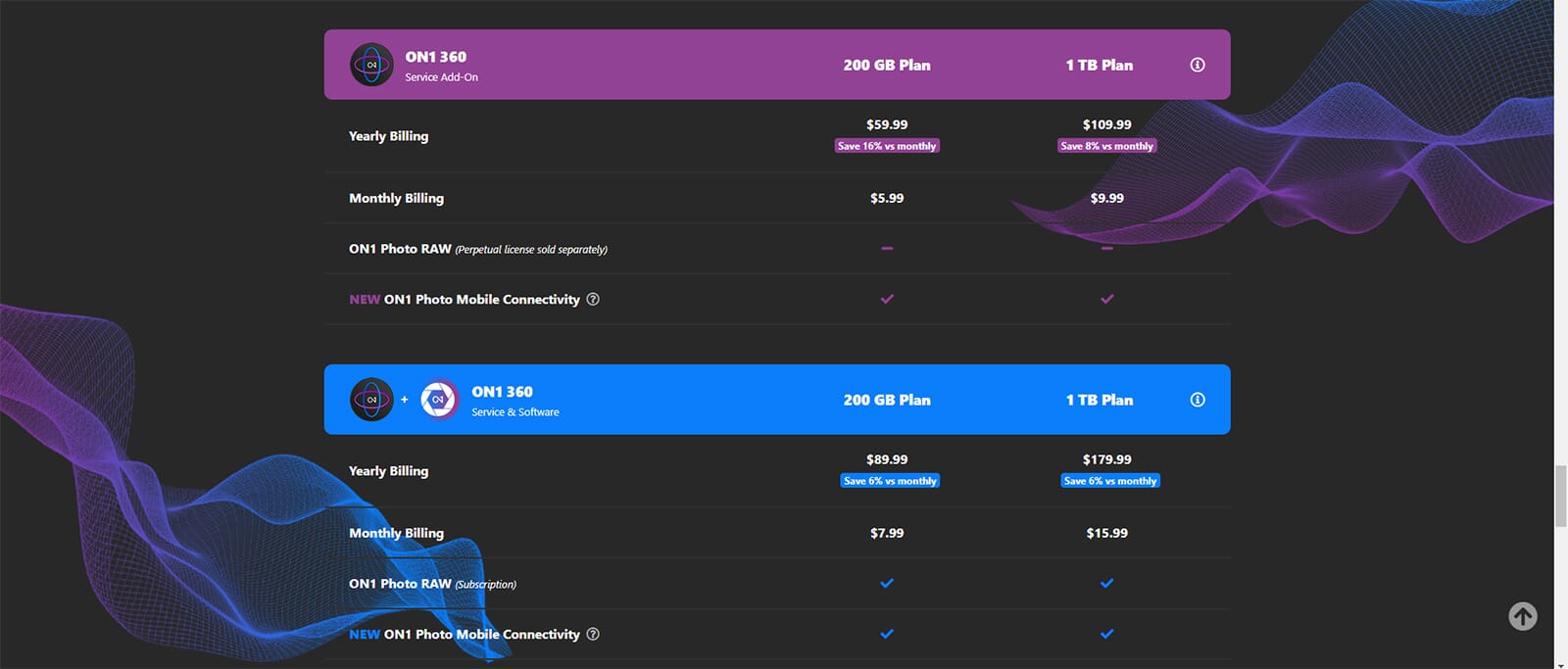 The subscription process is relatively simple. Just select the option you want, and you are then taken to the purchase page. Here you enter your card details and finally create an ON1 account.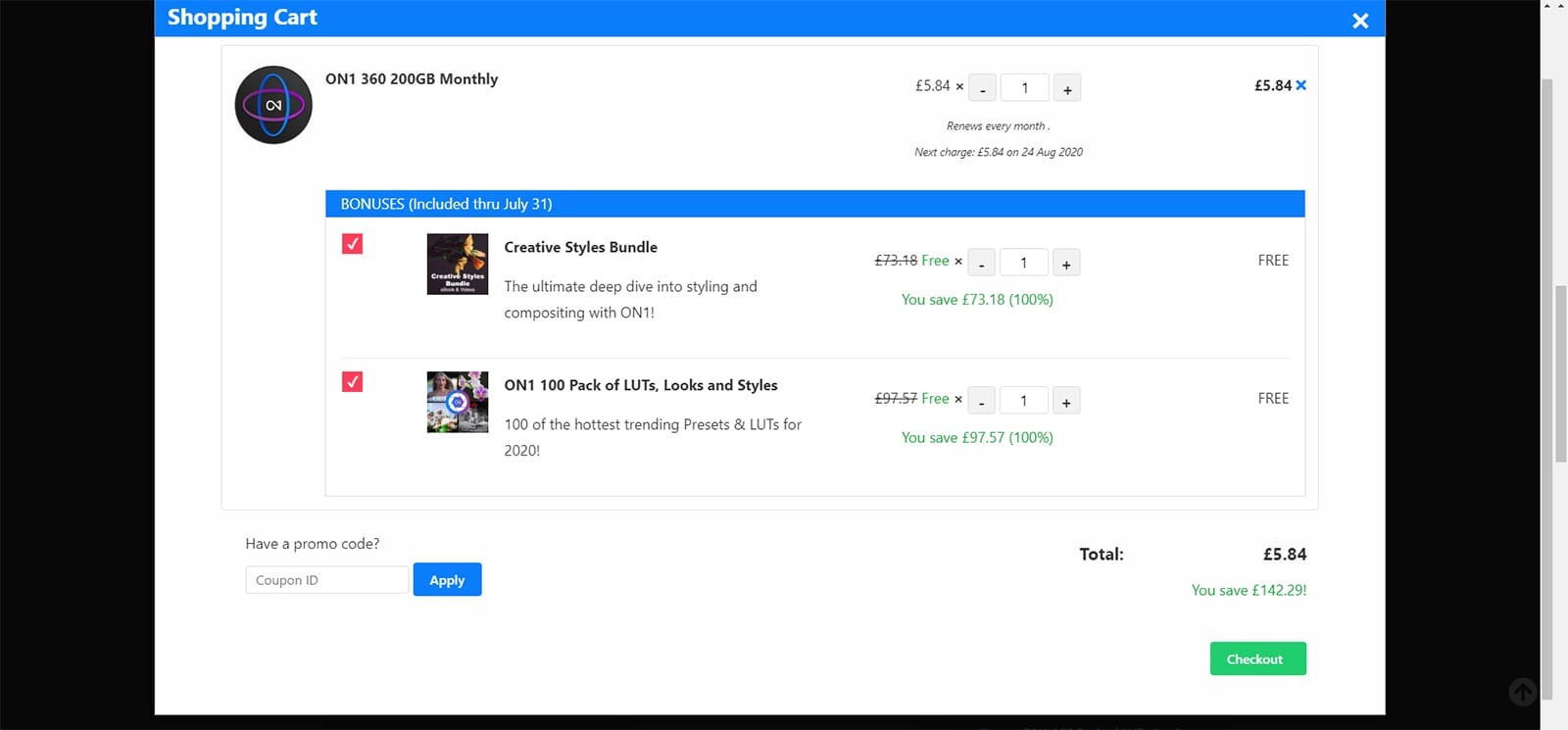 Always check thoroughly that you have chosen the right option. We made the mistake of purchasing ON1 360 first, before realizing that you needed the full version of ON1 Photo RAW 2020 to access it properly. This meant that we then had to purchase a separate subscription for ON1 360 + ON1 Photo RAW 2020!
Basically, if you have ON1 Photo RAW already, you can purchase ON1 360 as a standalone subscription. However, if you need ON1 Photo RAW also, purchase the Service & Software plan.
How to Use ON1 360
When creating this ON1 360 review, we initially found the cloud service difficult to use. It is not immediately apparent how to use the cloud service.
We strongly advise watching the various videos and reading the tutorials beforehand. This will help curb the learning process and ensure that you know how best to use the service. There is a full section of ON1 360 videos in the training section of the ON1 Photo website.
There are two main ways you can use the service.
You can publish photos to ON1 360 directly from ON1 Photo RAW 2020. Or you can access these photos, and publish them to the service from the ON1 Photo Mobile app.
Setup and Preferences
Before doing anything, it is important to check the preferences and setup of ON1 360. To access ON1 360, you must first log in to your account on ON1 Photo RAW. Once you have done this, click on the person icon in the bottom left-hand corner of ON1 Photo RAW – this opens the preferences dialogue box for ON1 360.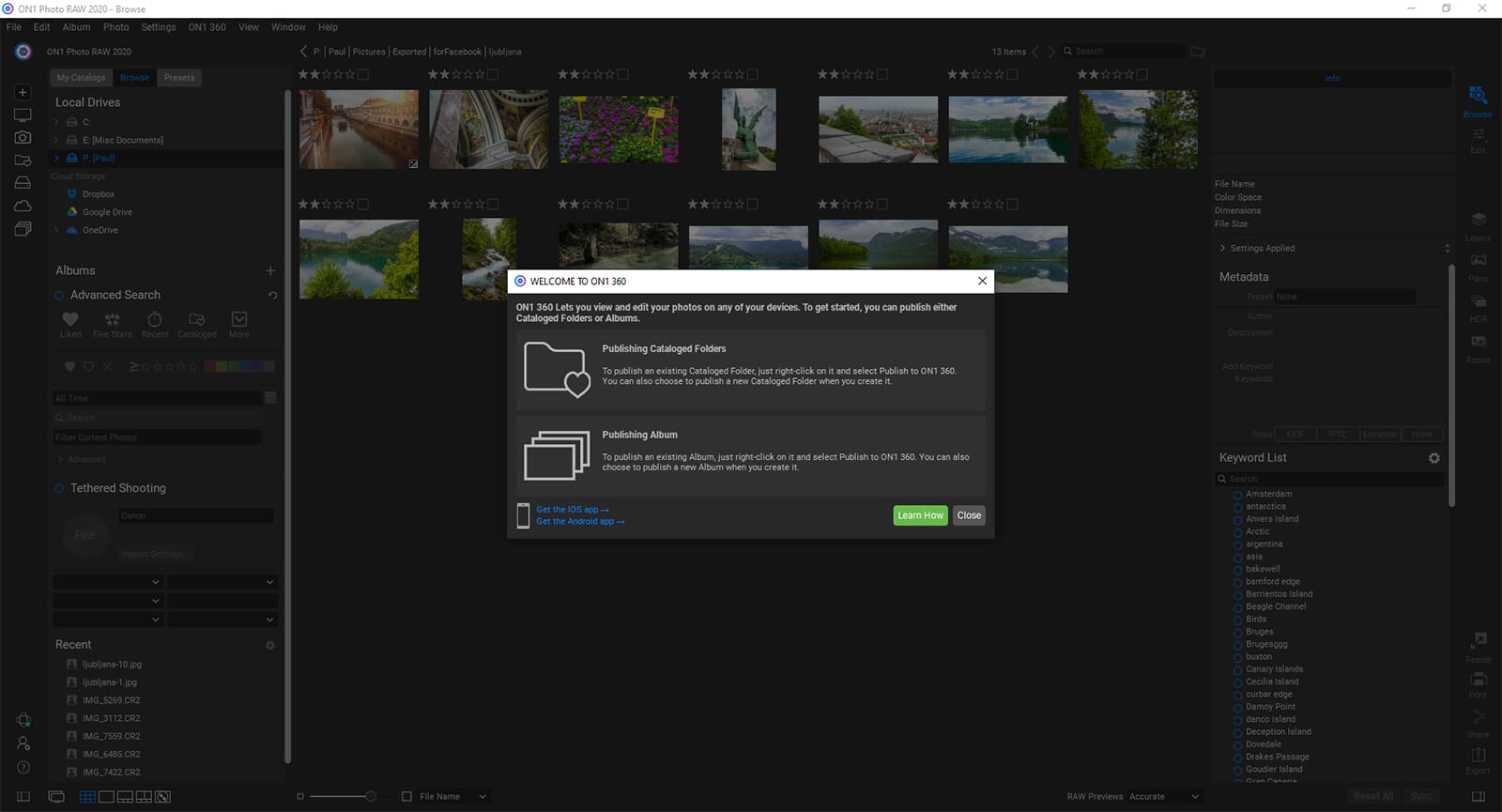 In this preferences box you have different tabs including:
General
Files
Plugins
System
Services
ON1 360
We advise going through each of these tabs and checking the settings. The Services and ON1 360 tabs are particularly important. The ON1 360 tab is where you change the name of your main storage location, whilst the Services tab allows you to show which cloud storage services you want displaying.
Once you have configured your preferences, you can then start using the ON1 360 cloud service.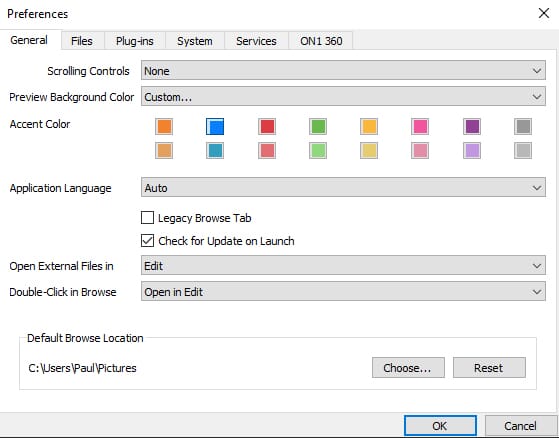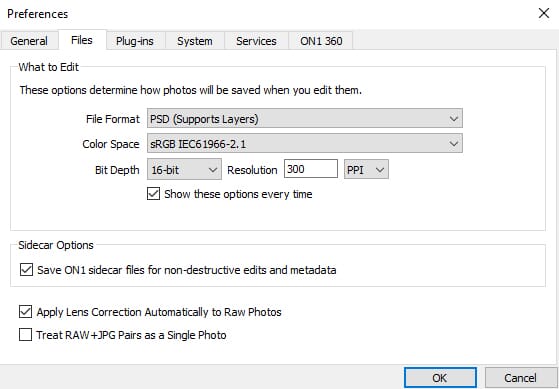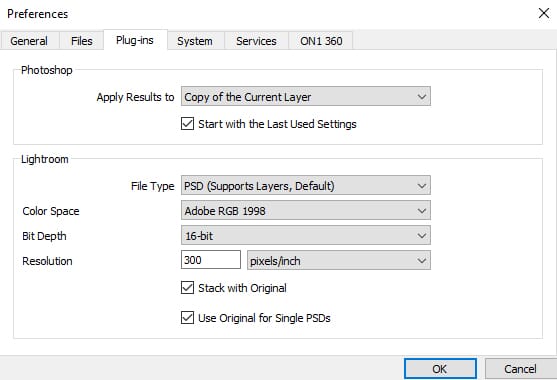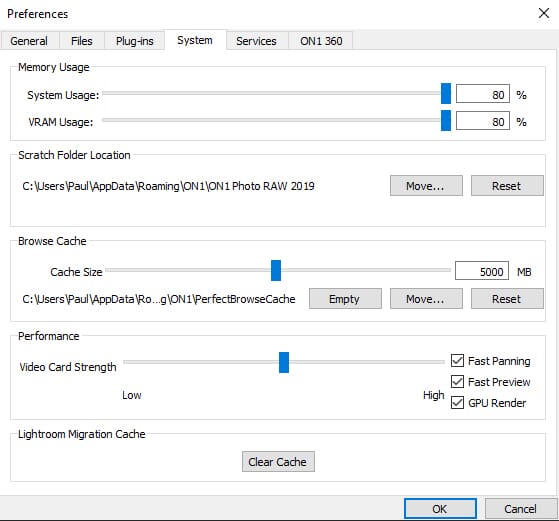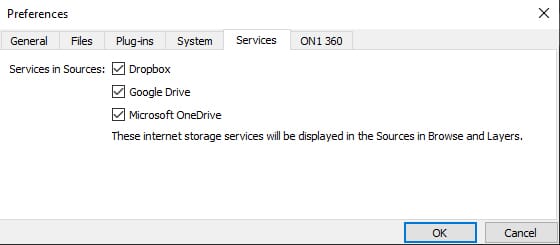 Status Dialogue Box
The next important tool of this ON1 360 review is the ON1 360 status dialogue box. This is available in both ON1 Photo RAW and ON1 Photo Mobile. It is via this dialogue box that you can check on the progress of your photo synchronization.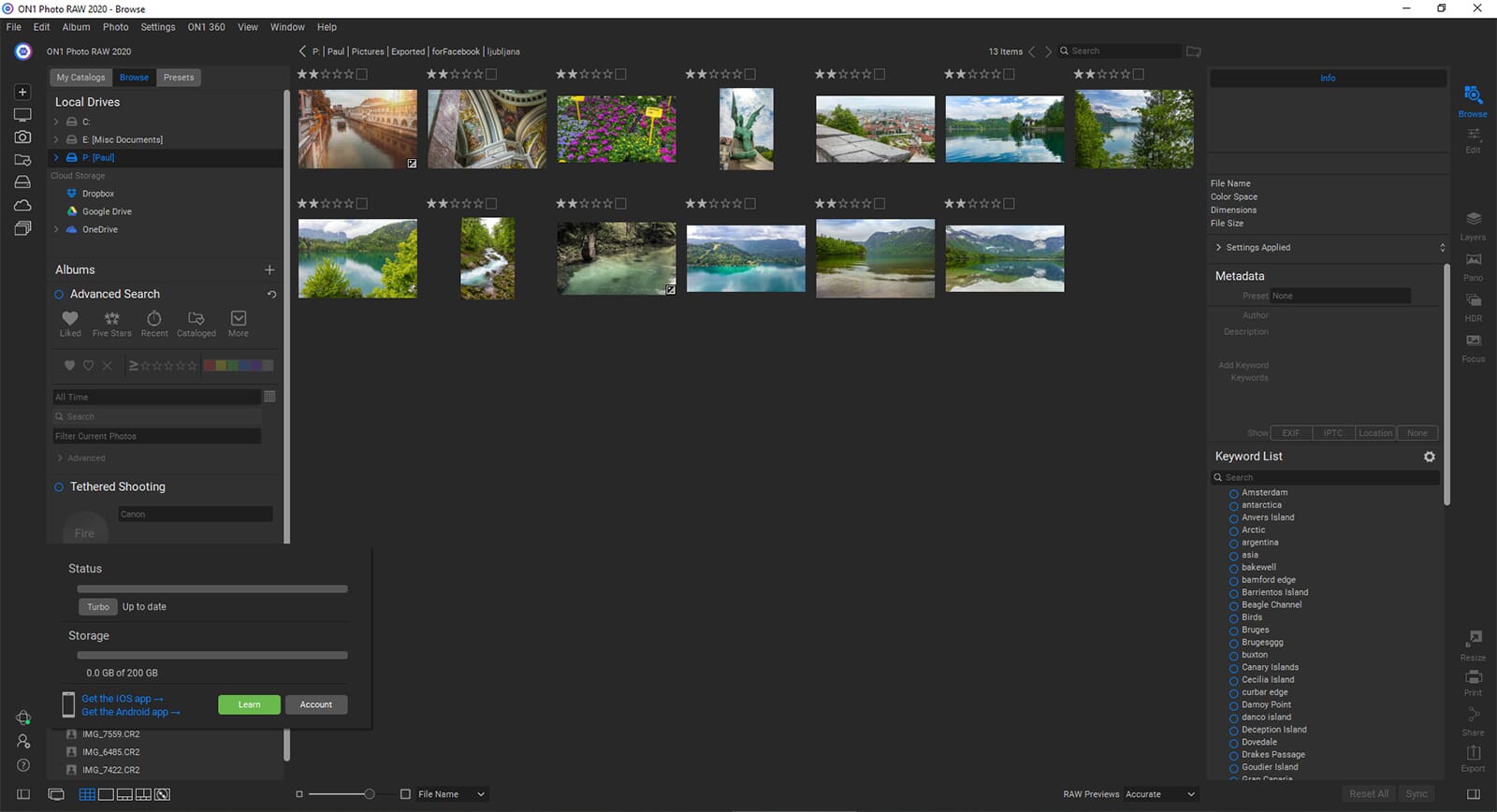 The box has a basic layout and shows the current upload status and your storage usage. There is also a handy turbo button that boosts upload speeds and you can access your account from here. This is a useful dialogue box to be aware of as you can track progress when syncing a large number of files.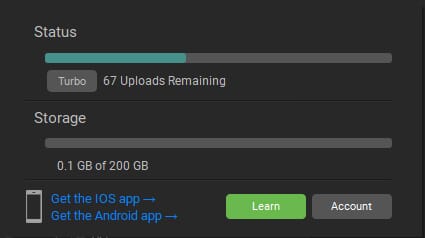 Publishing Photos to ON1 360
The main thing you can do with ON1 360 is to publish your photos to the cloud service from ON1 Photo RAW. This is an incredibly simple process – once you know how to do it. Again, we advise watching tutorials first, so you know how the process works.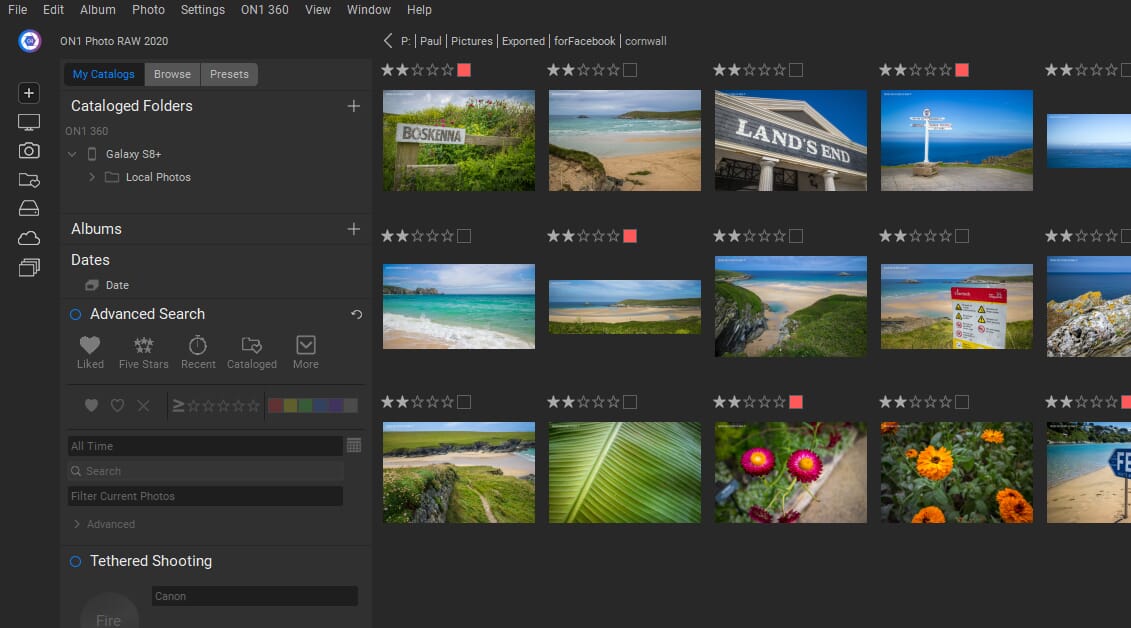 To publish a photo to ON1 360, follow these steps:
Select the folder you wish to publish.
Right-click on the folder.
Click "Publish to ON1 360".
That's it! Once the folder is published, the 360 icon will display next to it in the folder view. We love the ease of use of this process. You can also choose sync options and choose if you want to publish a preview or the original file to ON1 360.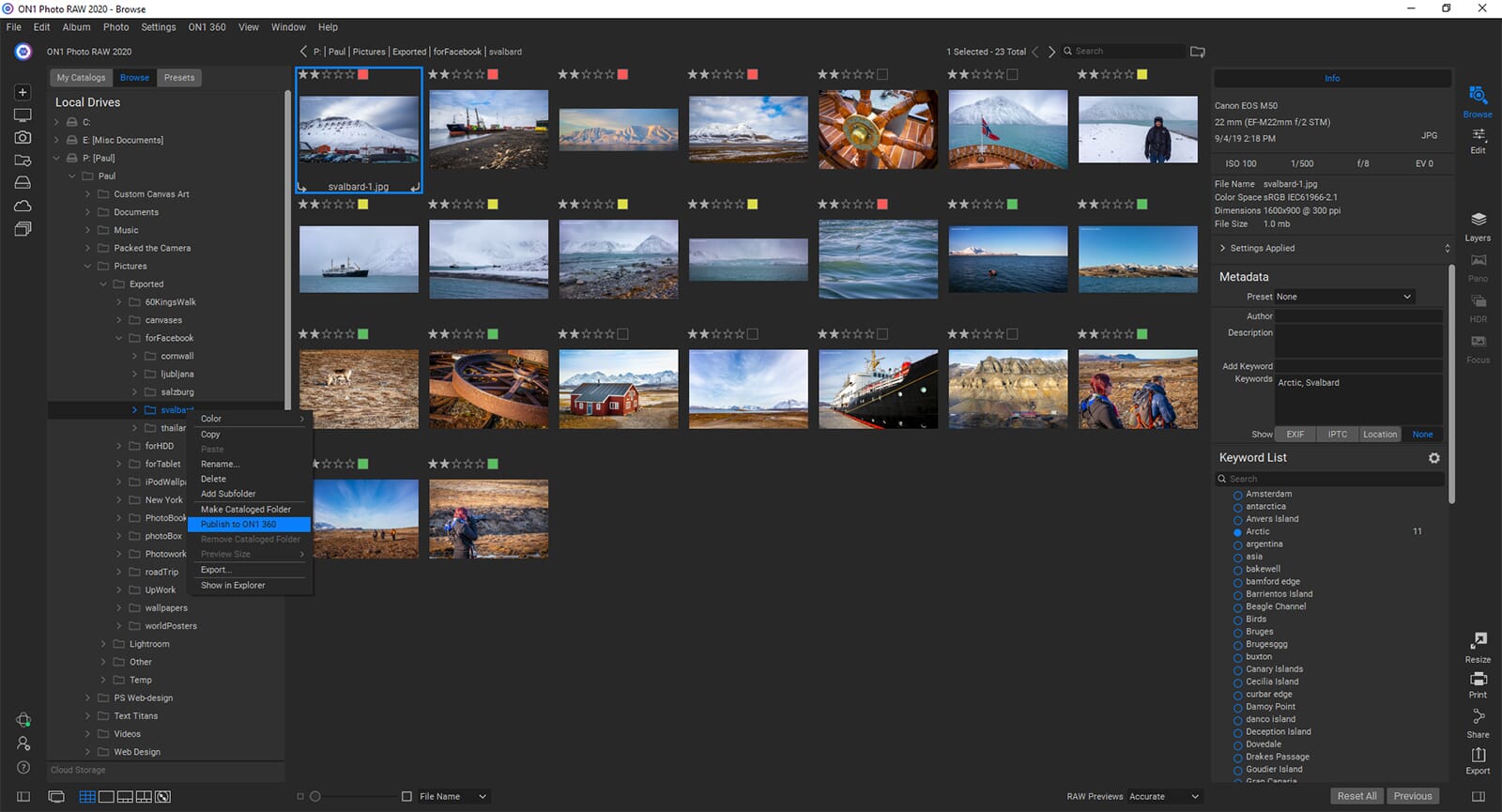 You can also unpublish albums if you no longer wish them to be displayed on ON1 360. The service is simple, but we feel it is effective and easily allows you to transfer images between devices.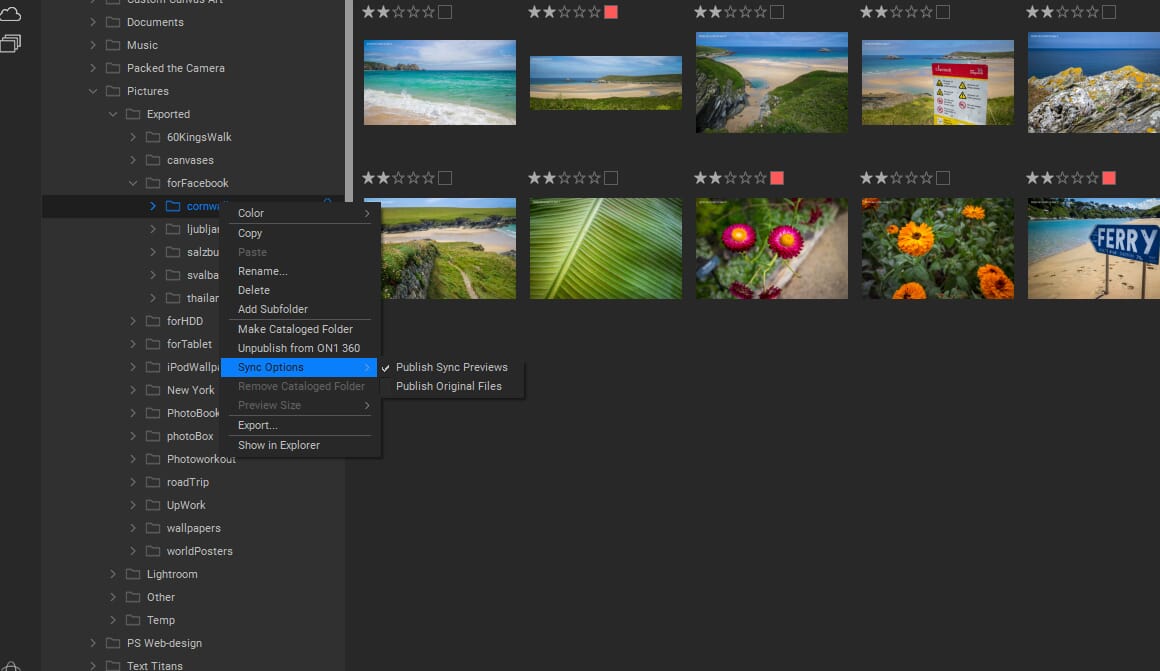 Using the ON1 Photo Mobile App
When creating this ON1 360 review, we also looked at the ON1 Photo Mobile app. This is an essential tool and something you should utilize if you want to get the best out of your ON1 360 subscription. It can be compared to Lightroom CC and offers cloud utility, but also editing functionality on your smartphone or tablet.
ON1 Photo Mobile is free to download on Android, iOS and Windows devices, but it does require an ON1 account to use.
Once you have signed in, you can then access your images stored on the ON1 360 cloud. The app runs smoothly, and it has a clean modern interface too. You can instantly view different folders and images from your cloud storage. You can even take photos using your smartphone camera, and store them directly onto the cloud service.
You have the option to create albums on your phone, and upload the contents directly to ON1 360, too. The best feature, however, is the editing. Using this app, you can fully edit your RAW photos using simple sliders. It has the following toolbars:
Crop
Tone
Color
AI Enhancements
Details
FX
Essentially you can make full adjustments as you would in ON1 Photo RAW. These changes are then synchronized and you can access the photos again when you log back on to ON1 Photo RAW on your computer!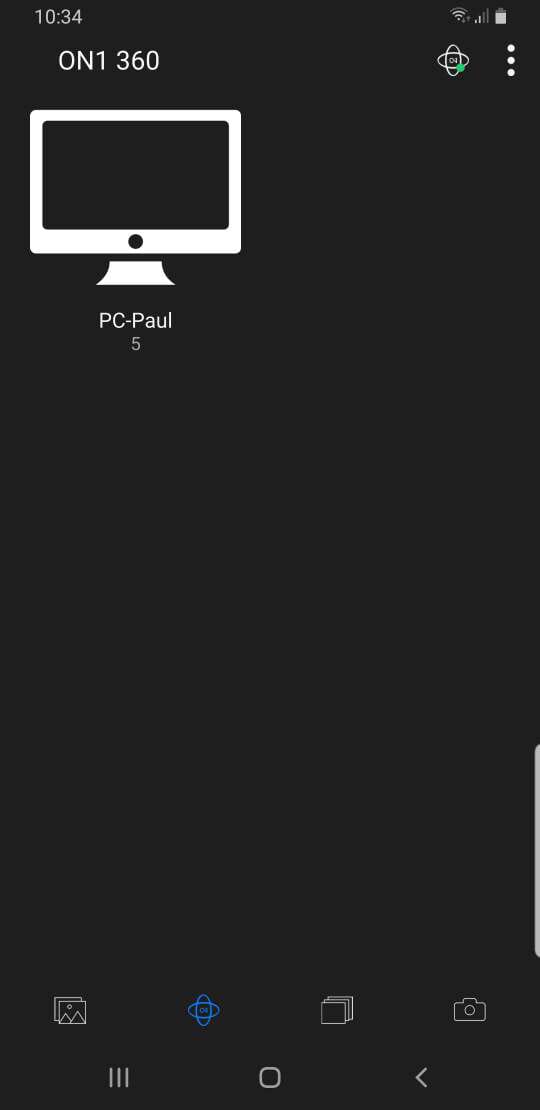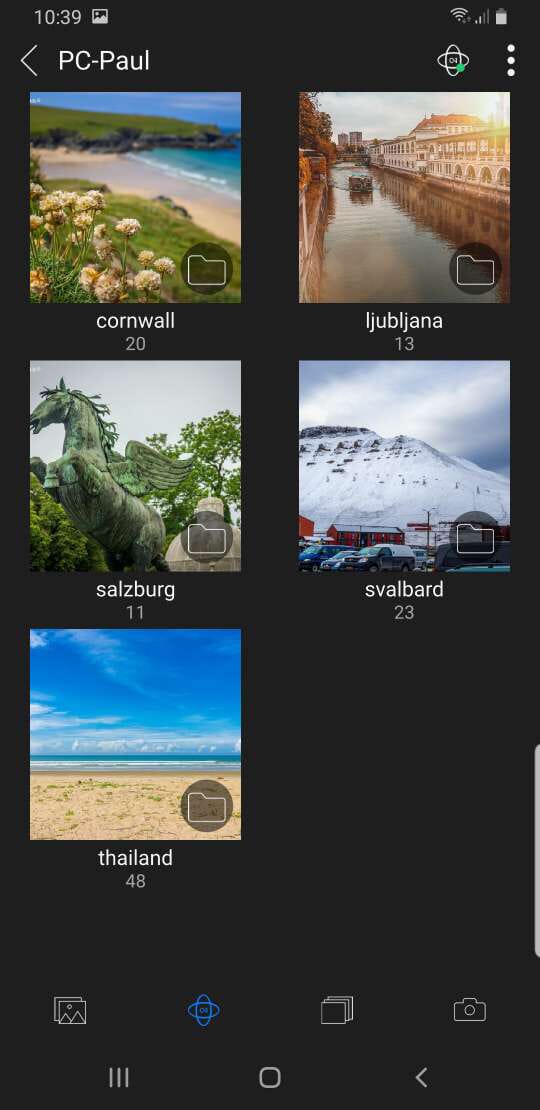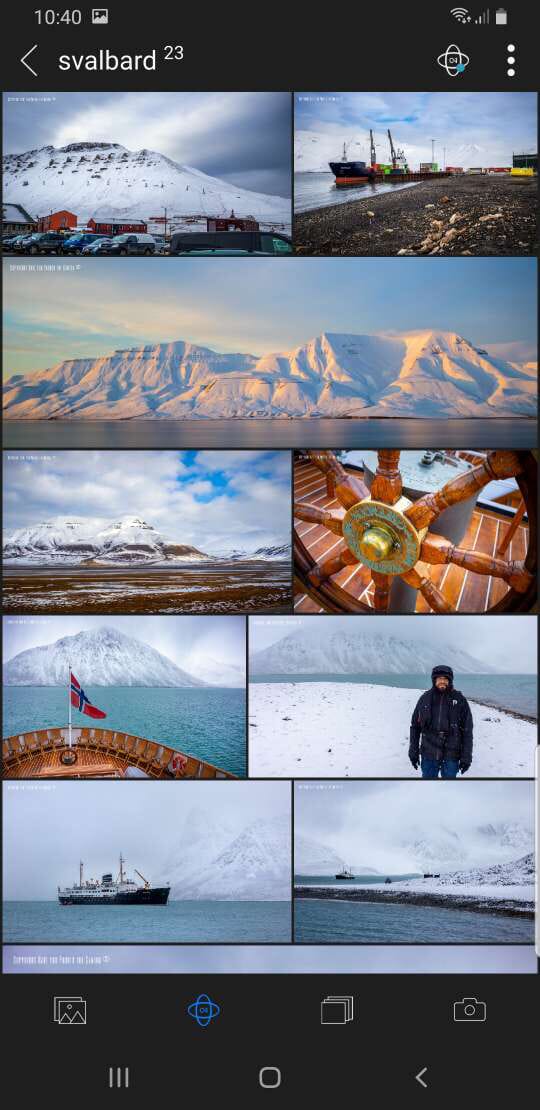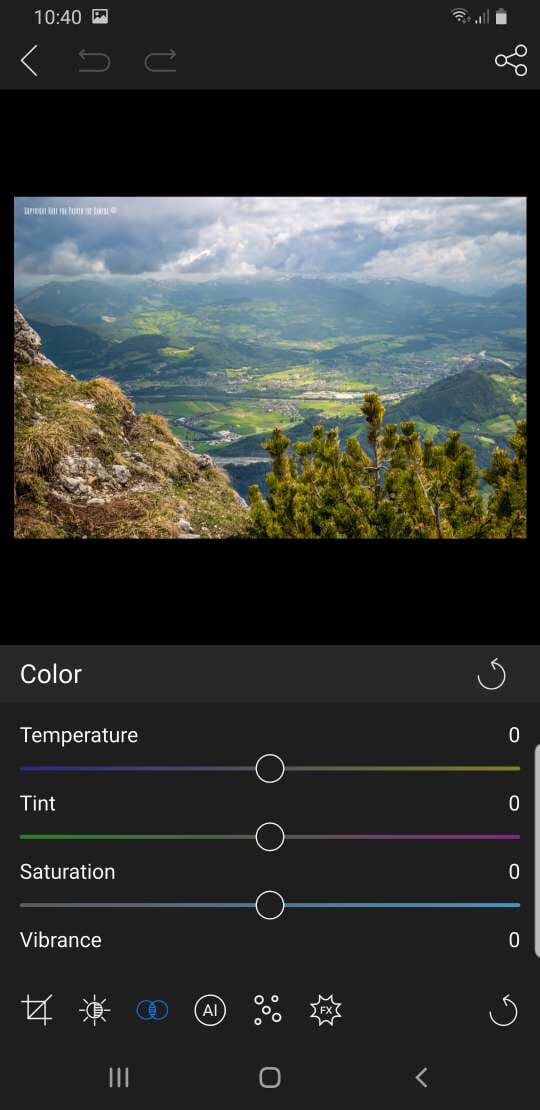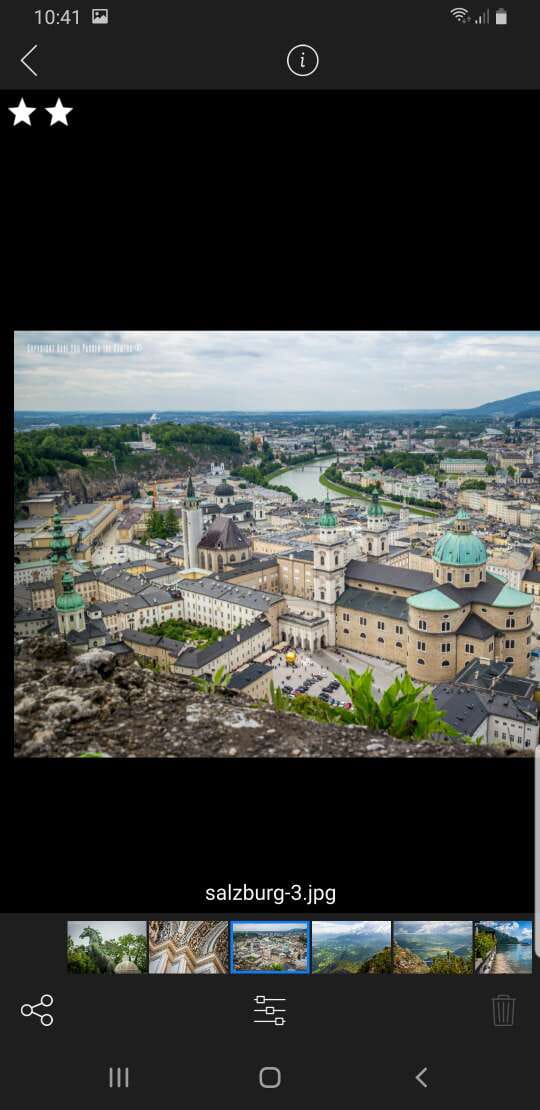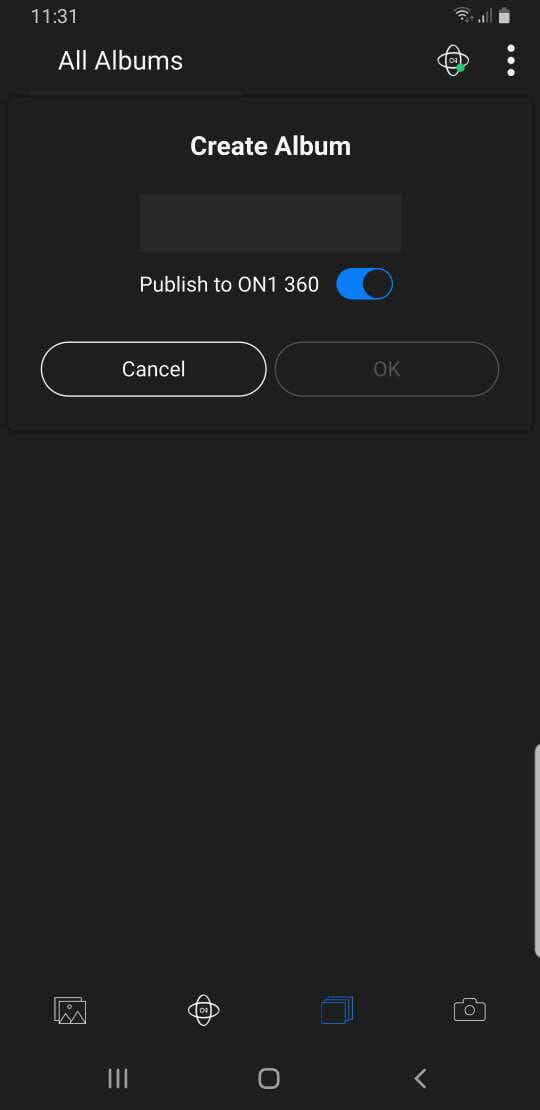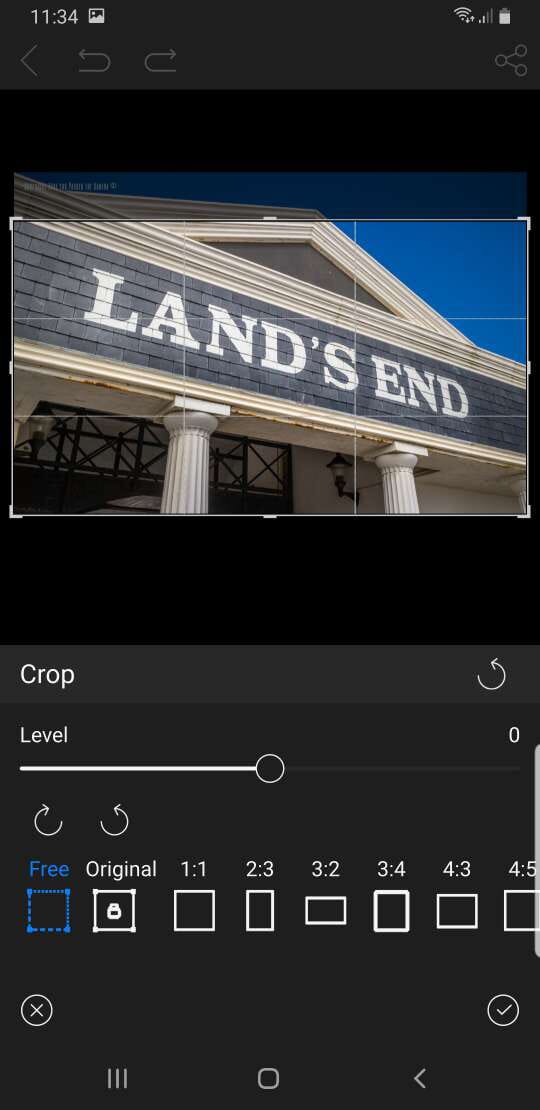 What Did We think of the ON1 360 Service?
After creating this ON1 360 review, we were pleasantly surprised at the quality and flexibility of the product. It is a solid cloud storage service that does exactly what you require. Using ON1 360, you can easily transfer photos between devices, make edits on the go, and greatly improve your photo accessibility.
Understanding how to use the service initially may be confusing, but once you get over this, it is incredibly easy to use. We also really like the ON1 Photo Mobile app – it offers similar functionality to Lightroom CC and looks fantastic.
Whether you use this cloud service or not depends on if you use ON1 Photo RAW. If ON1 Photo RAW is your main editing software, we highly recommend purchasing ON1 360. It appears to be a solid service that provides great cloud accessibility.
Simple to use once you have learned the basics
A relatively cheap monthly subscription price
Excellent mobile app with editing functionality
Requires watching tutorials to initially learn
Basic subscription has only 200GB of storage