Portrait photography can be a pretty demanding genre of photography. With clients that have high expectations, it can be hard to produce images that please.
Thankfully, specialist editing software for portrait photographers has been produced. One of these types of software is PortraitPro 18. In this article, we're going to give you a full PortraitPro 18 review to help you decide if this is the right kind of software for you.
When you buy through links on our site, we may earn a commission at no cost to you. We evaluate products independently. Commissions do not affect our evaluations.
About PortraitPro 18
PortraitPro 18 is software developed by Anthropics Technology. With a heavy focus on research into human appearance, Anthropics have been able to create the specialist portrait software, PortraitPro.
PortraitPro 18 Price
If you're looking to purchase portrait pro, the base software retails for $89.90. However, there is a 50% discount for online downloads, slashing the price to $44.95. If you wish to upgrade from the standard package, PortraitPro Studio costs an extra $25.00, and PortraitPro Studio Max will add on $95.00.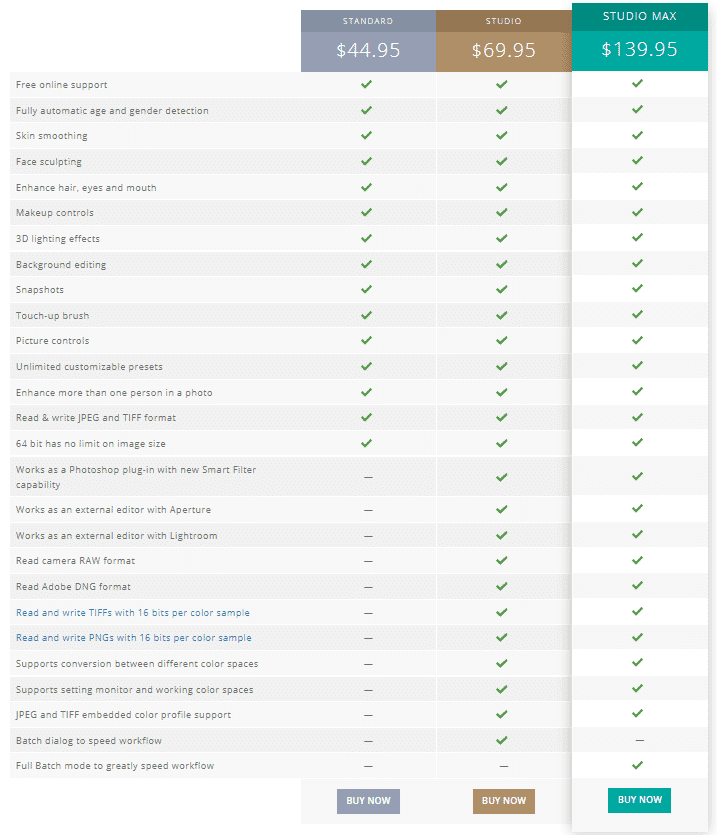 With that said, if you're not entirely sure this product is for you, you can test the waters first with a free trial. This trial offers all the same features as the standard software package.
Related Post: Top 10 Lightroom Alternatives
Our Review Using PortraitPro 18's Free Trial
PortraitPro 18 Is an Easy Program to Teach Yourself
One of the great things about PortraitPro is how easy it is to use. All in all, the program is very intuitive, and if you're ever not sure how to do something, there are lots of tutorial videos to guide you through. Add to that the fact that it's really easy to undo things and you're in a pretty foolproof situation.
When making adjustments, most can be made with a simple slider adjustment or preset selection. However, there are a few more advanced tools that PortraitPro has integrated into its software – these usually come with video tutorials to guide you through.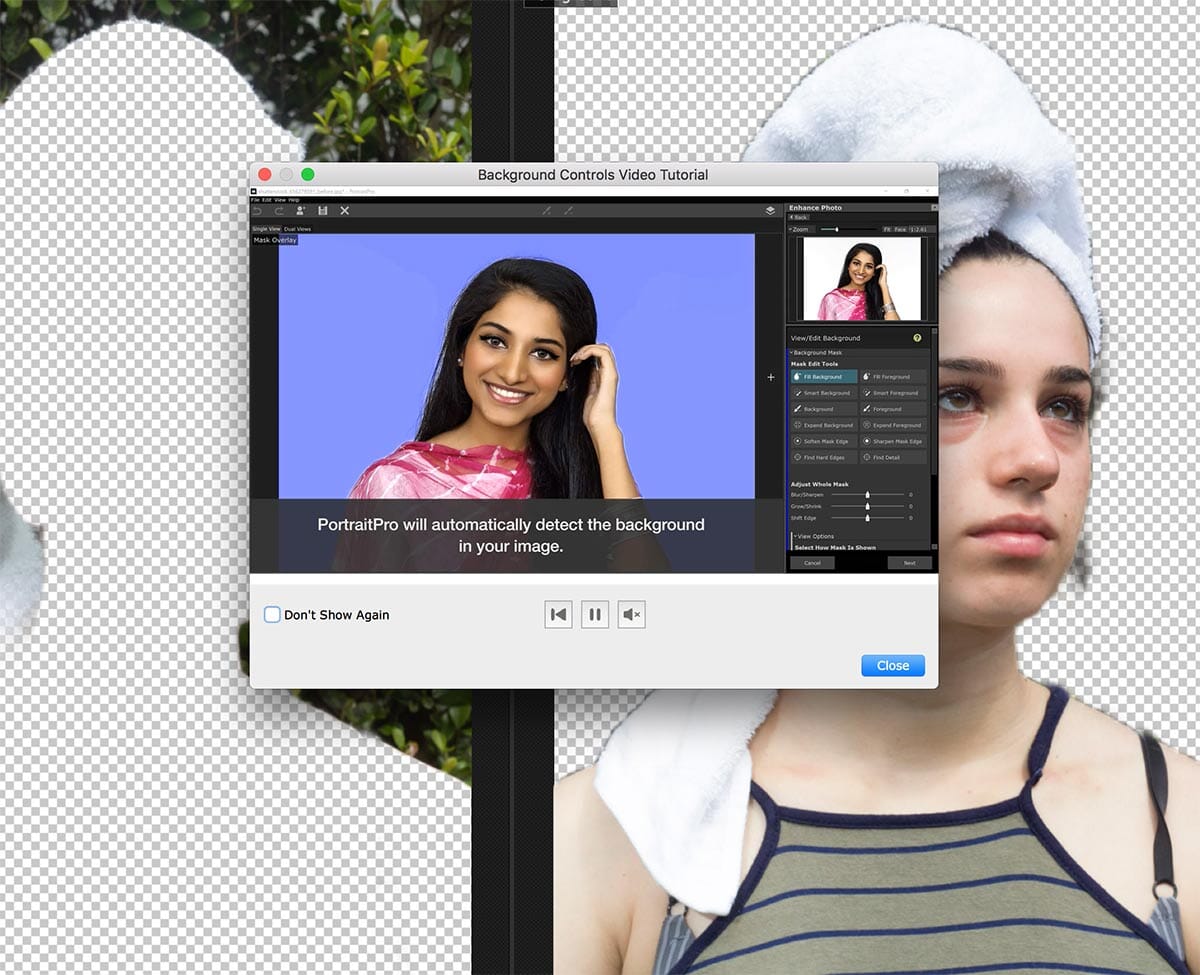 Even if PortraitPro doesn't show you exactly how to handle a situation, there are plenty of additional resources available online. Mastering PortraitPro 18 can be as simple as watching a few YouTube videos!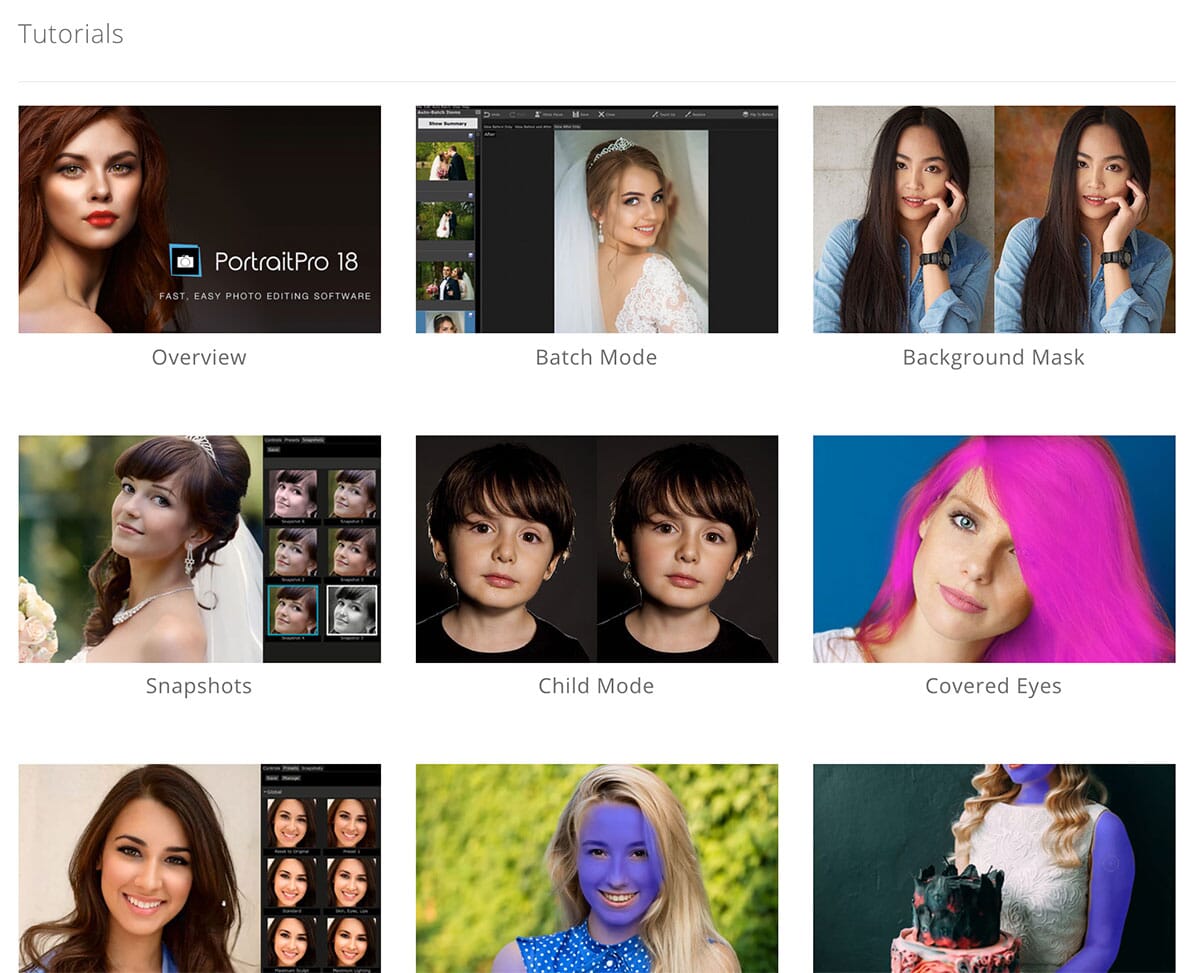 Out-of-This-World Face Detection
PortraitPro's greatest asset, without a doubt, is its facial recognition capabilities. The map it generates for each subject's face guides the rest of the program's editing features.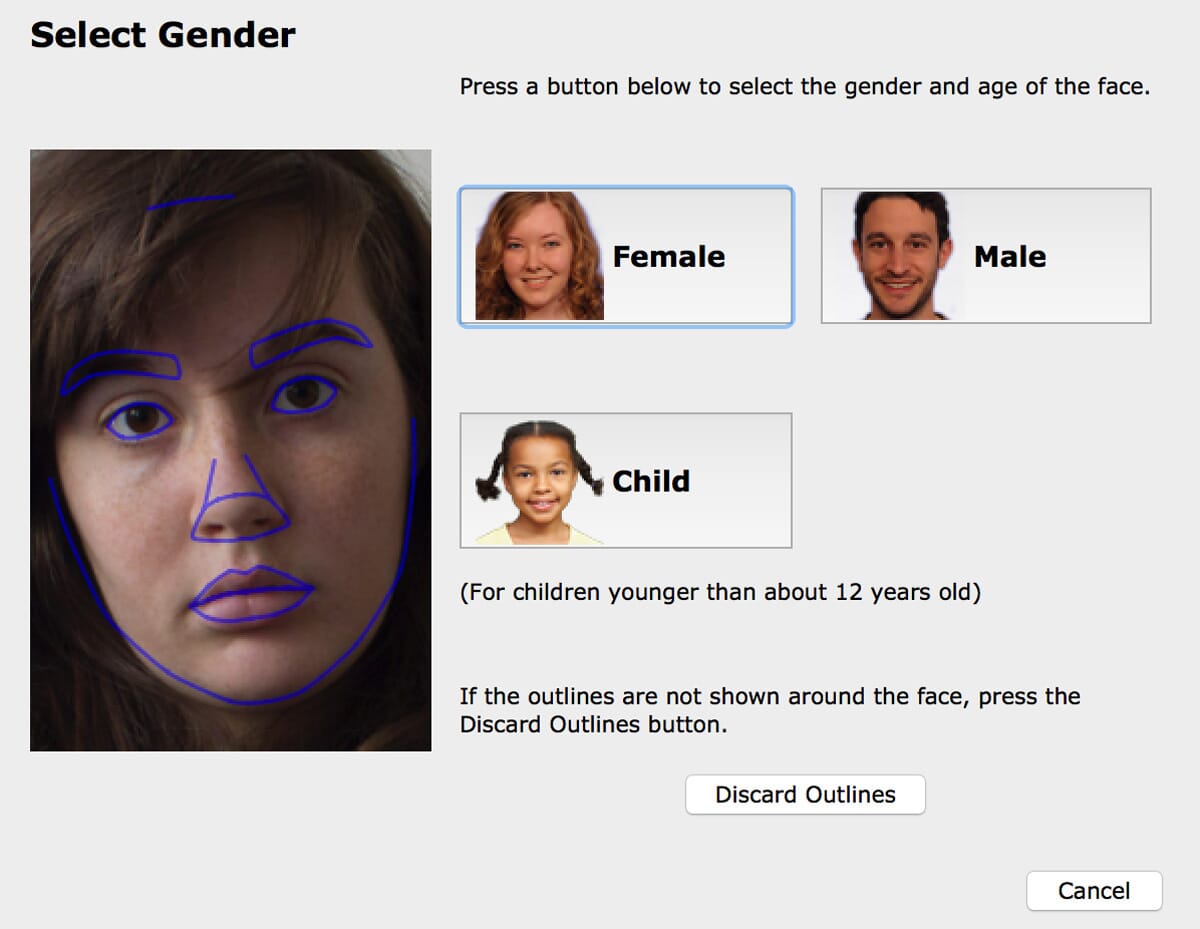 When a portrait is uploaded, PortraitPro identifies the location of a few basic features such as the eyes, nose, and mouth. Each feature has its own set of controllable options, and the points indicate the areas in the image where adjustments will be made.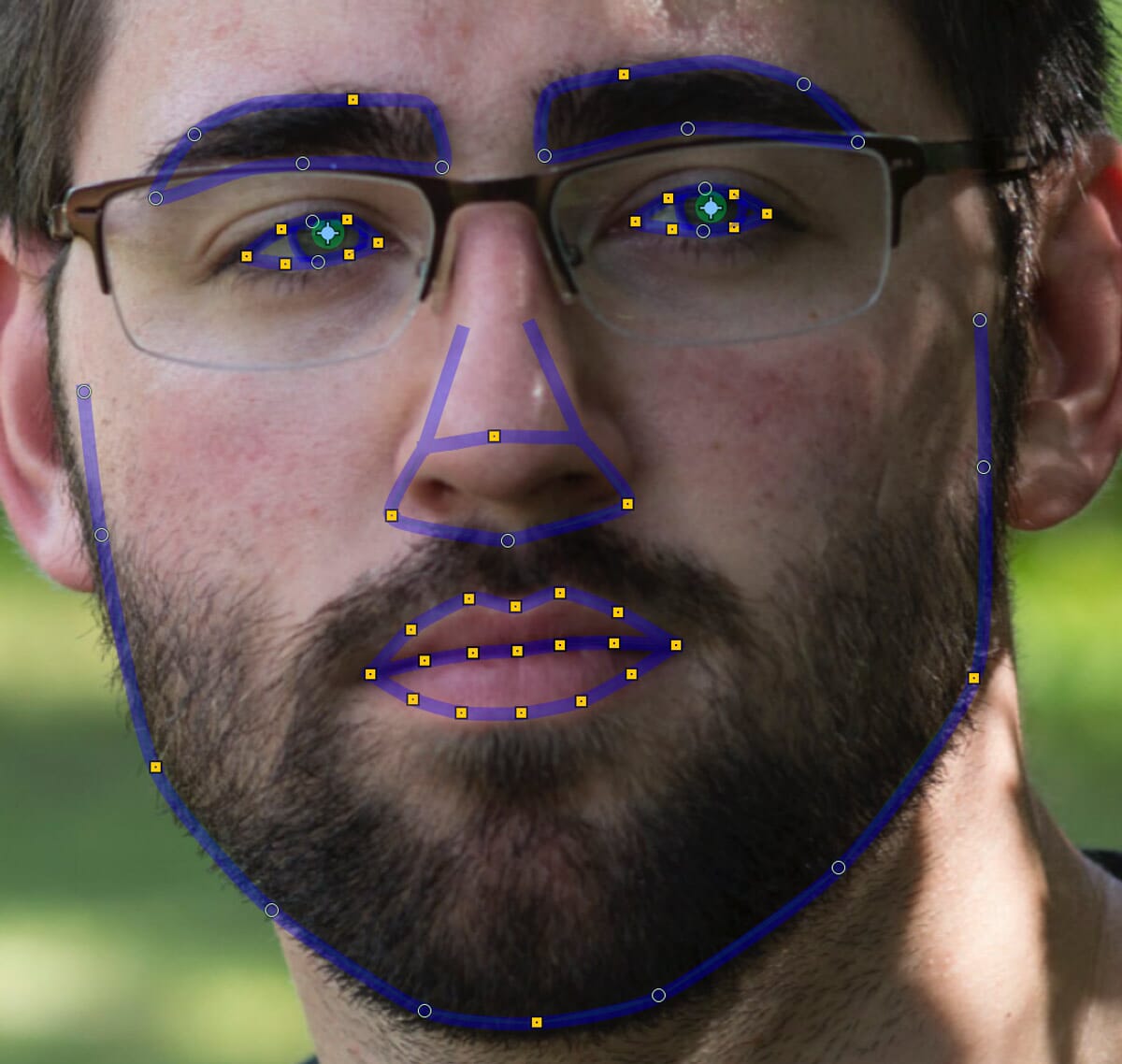 Quick Edits with Automated Presets
After finding a person's features, PortraitPro creates a series of facial presets almost instantly. A standard filter is applied automatically once PortraitPro finishes uploading your original file.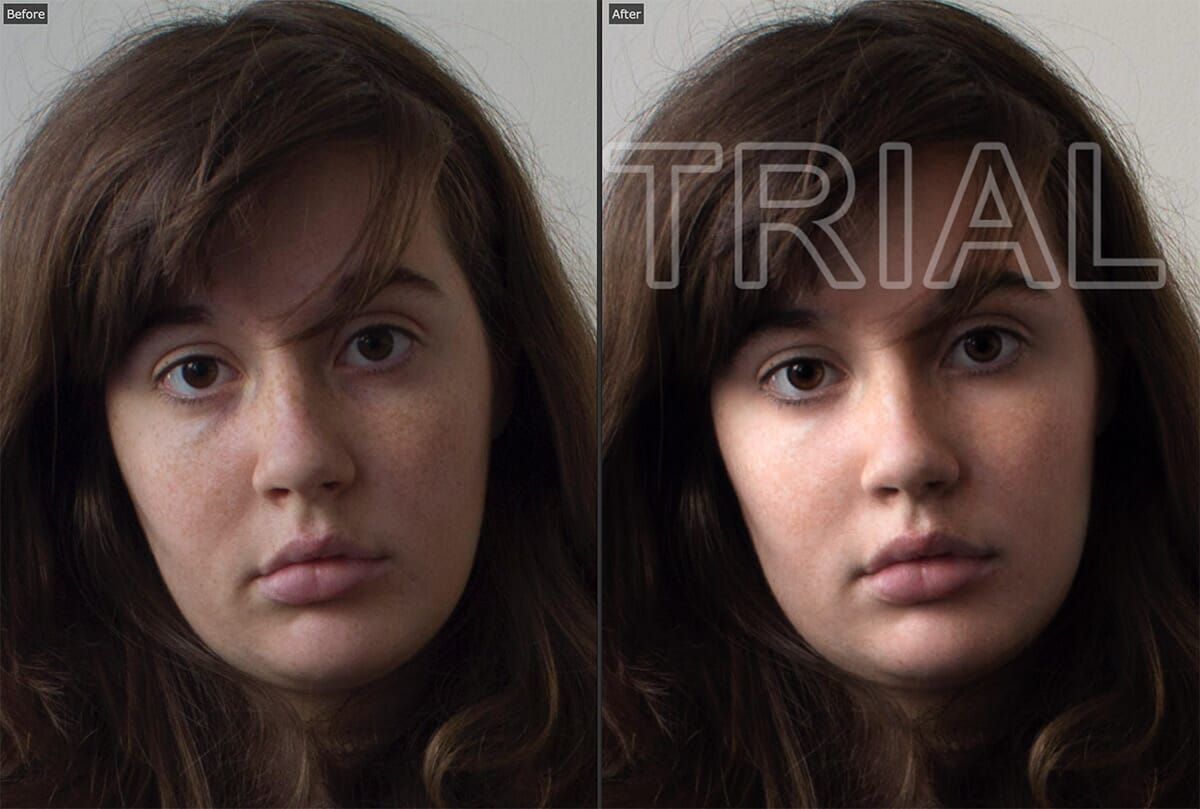 However, switching over to a different look is as simple as pressing a button.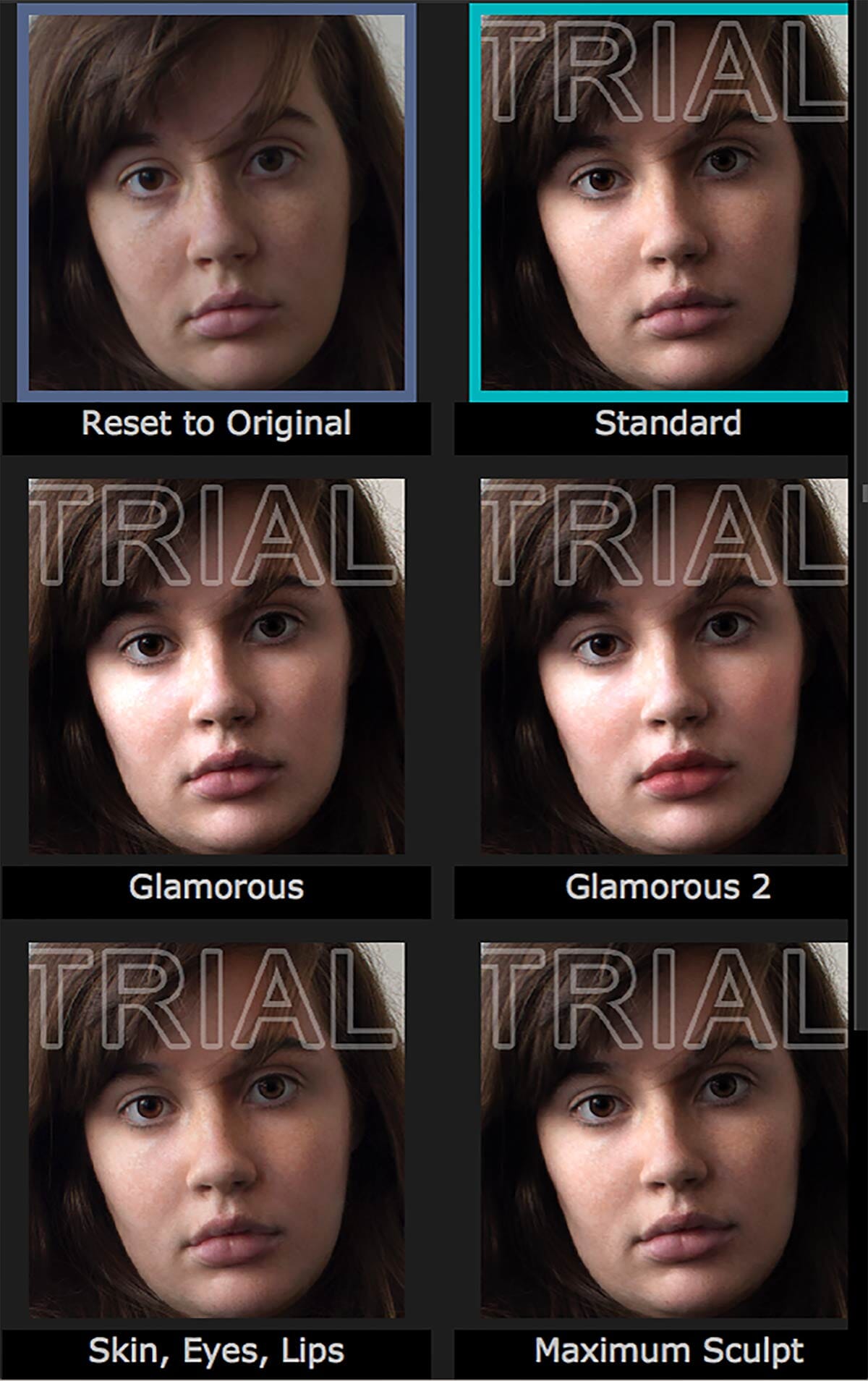 Users shouldn't rely too heavily on PortraitPro's presets, as the software's idea of beauty doesn't always align with our own. That being said, a preset can provide a great starting point to guide the rest of your edit.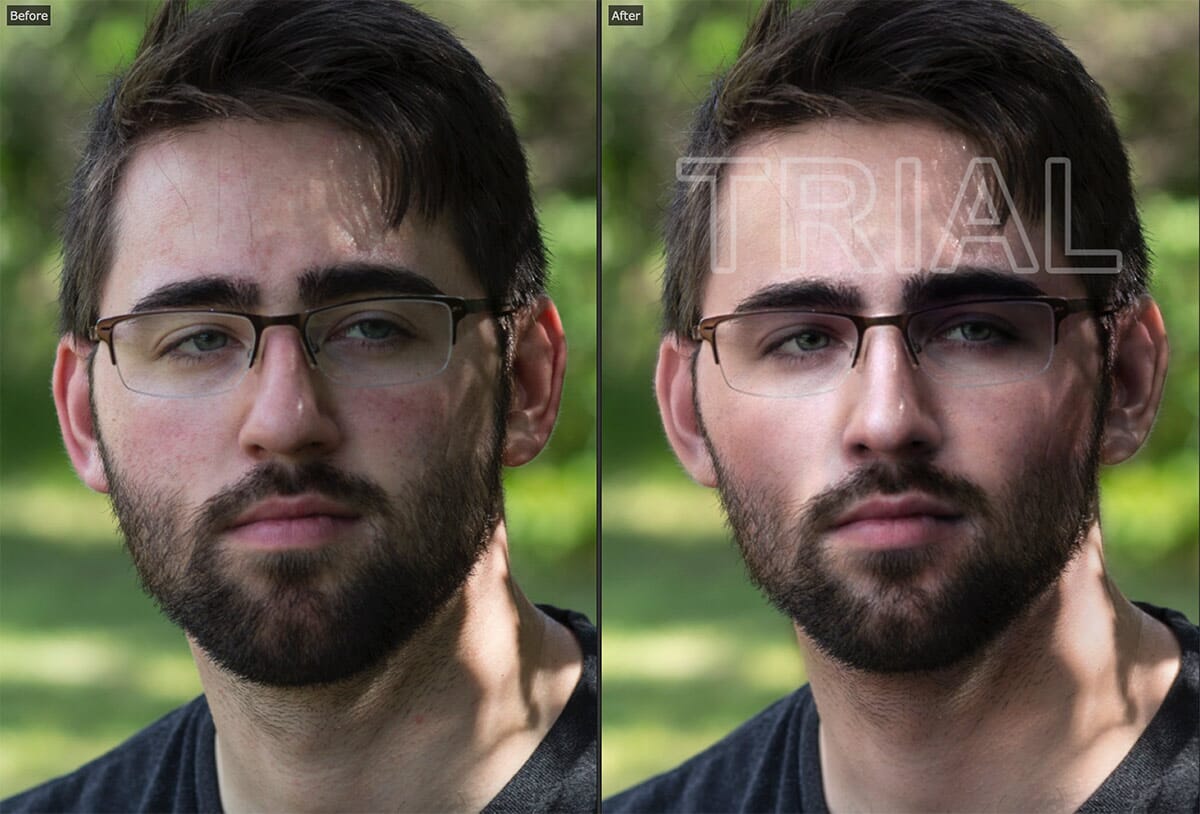 PortraitPro 18 Review: Advanced in Some Fields, Limited in Others
A review has to be brutally honest, and our PortraitPro 18 review is just that.
Whilst PortraitPro has some incredible features, it's far from perfect. In some areas, the technology is seriously lacking.

While experimenting with hairstyling, for instance, some functions performed better than others.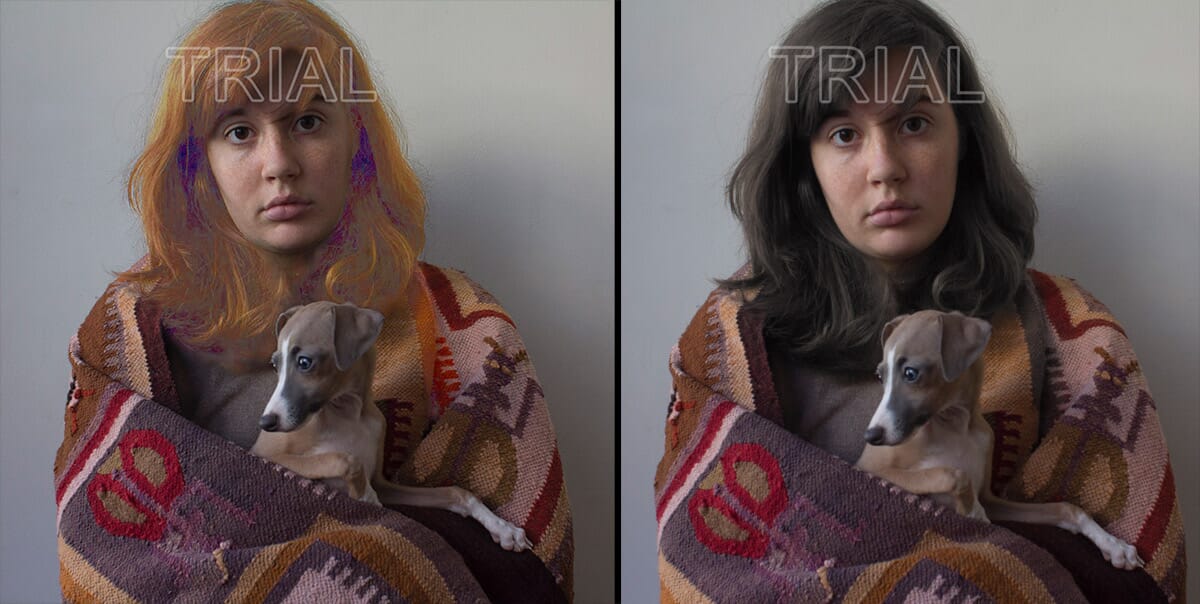 As one might expect, PortraitPro's greatest strength is its ability to manipulate facial features. The program really allows you to hone in on an area and mold it to your exact preferences.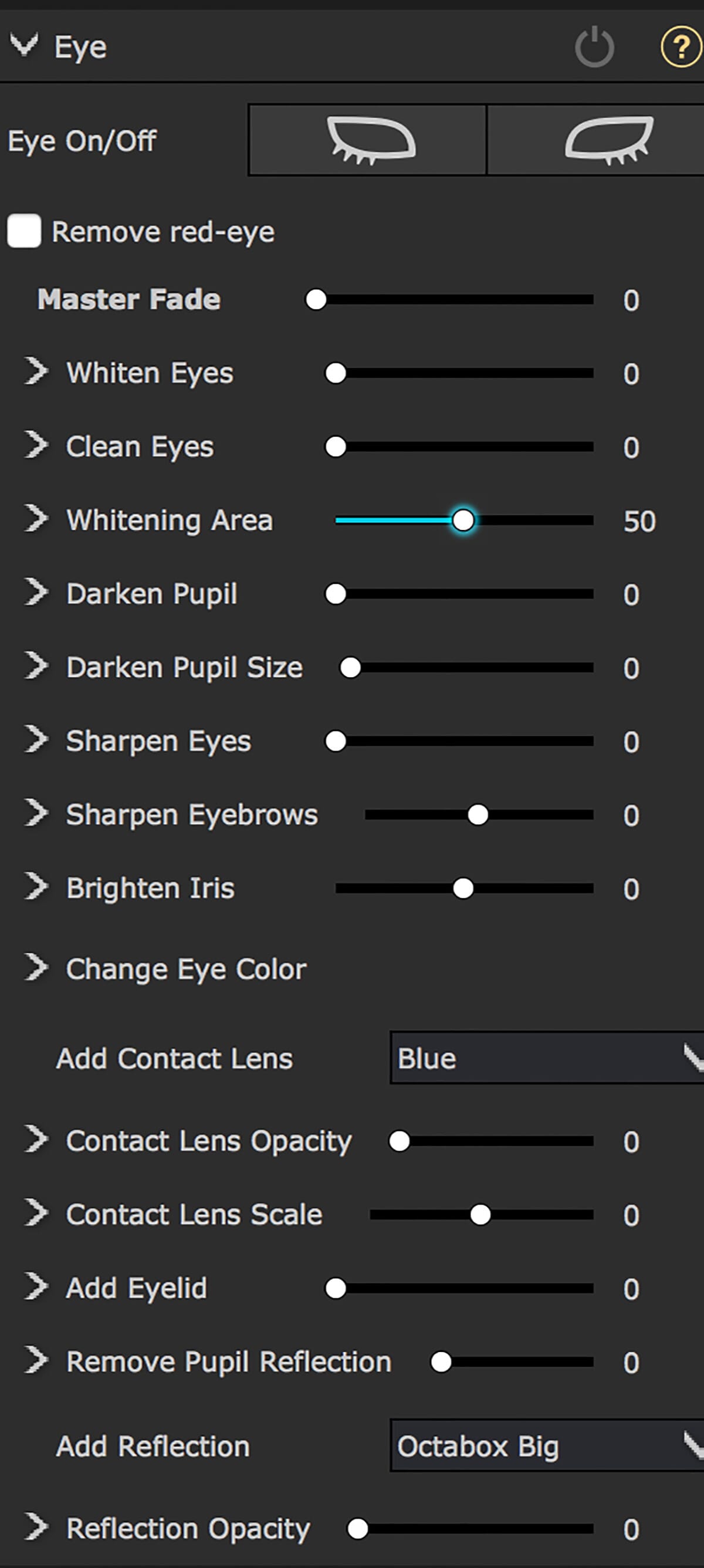 It's important to keep in mind, though, that even PortraitPro 18's facial editing features aren't always perfect. It's quite easy to go overboard and attain less than realistic results and even experience a bit of distortion.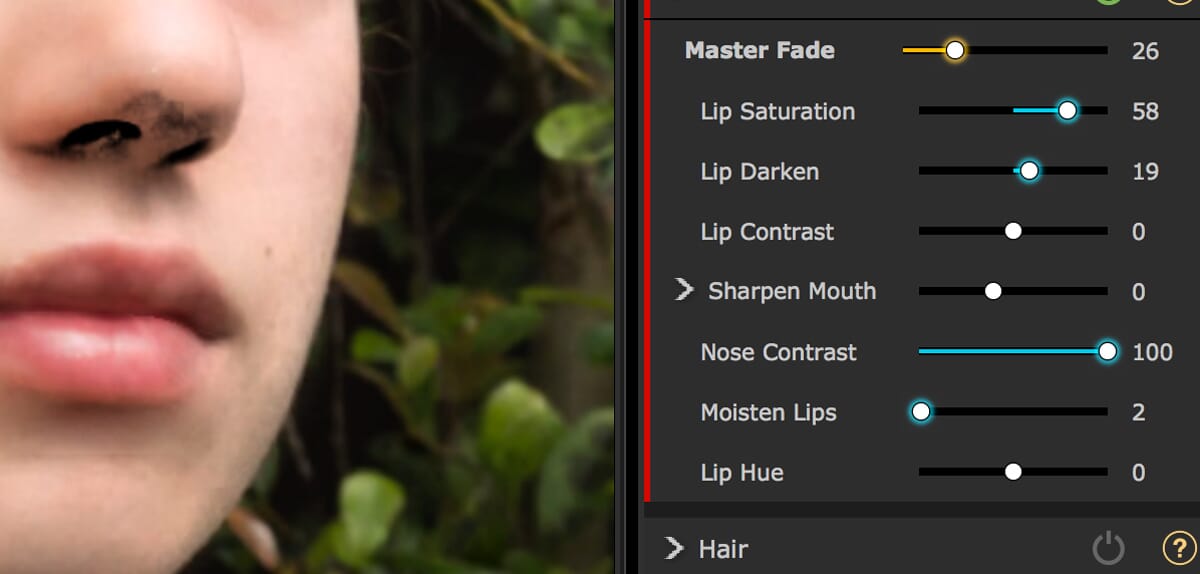 Unfortunately, there are some areas in which PortraitPro really lacks. Namely, anywhere that isn't your subject's face. For example, though the latest iteration boasts the ability to identify and mask backgrounds, the execution was subpar.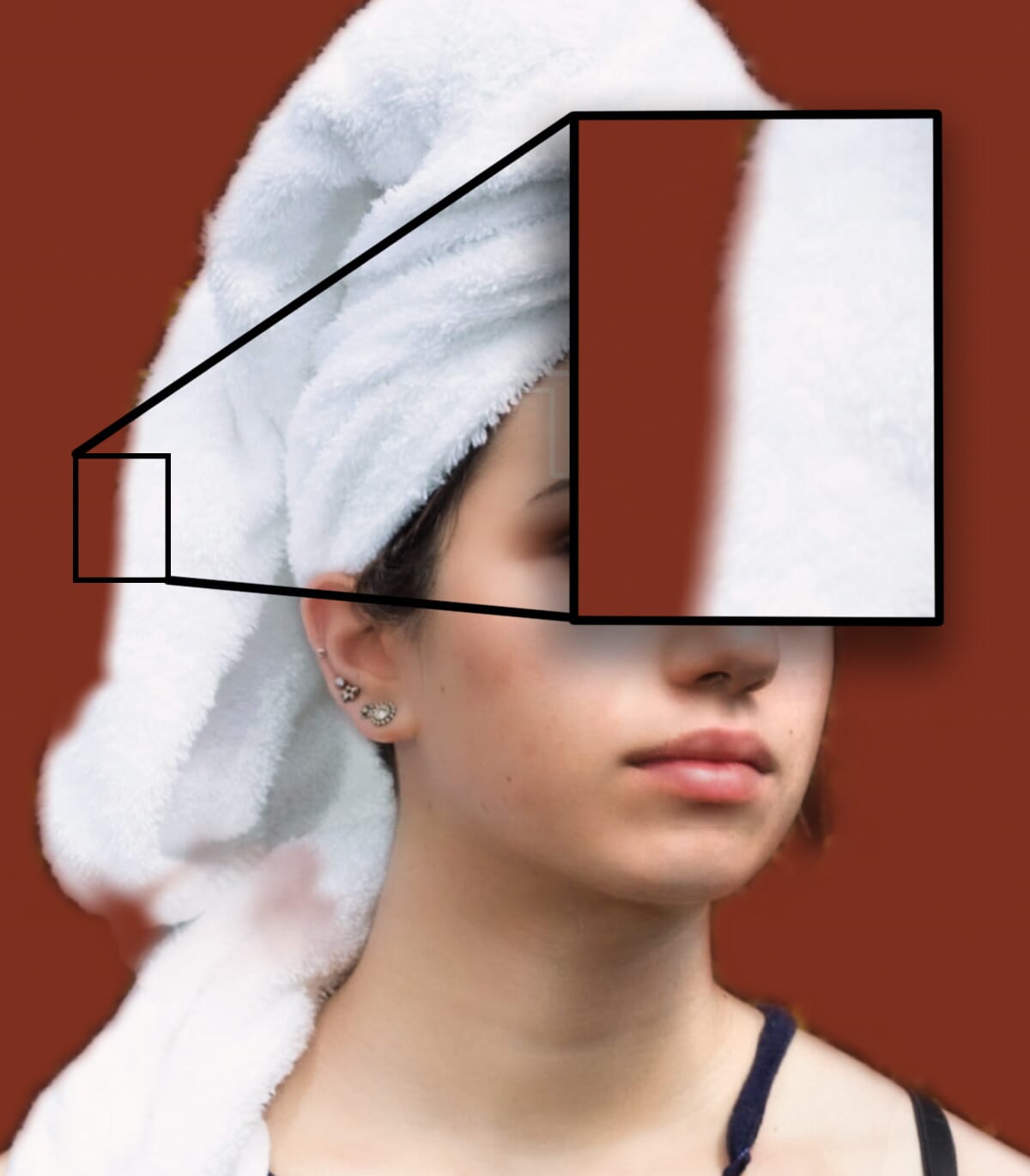 More importantly, the program can only perform rudimentary global edits to exposure, tonality, and color. There are no curve adjustments to closely tweak highlights and shadows. I couldn't even find a setting to convert my image to black and white.
The Power to Completely Transform a Person's Look
One of the greatest things about PortraitPro is its ability to beautify a subject that may be looking less than their best. One way of doing so is through the software's makeup application sliders. So long as you don't go overboard, it yields some pretty realistic results!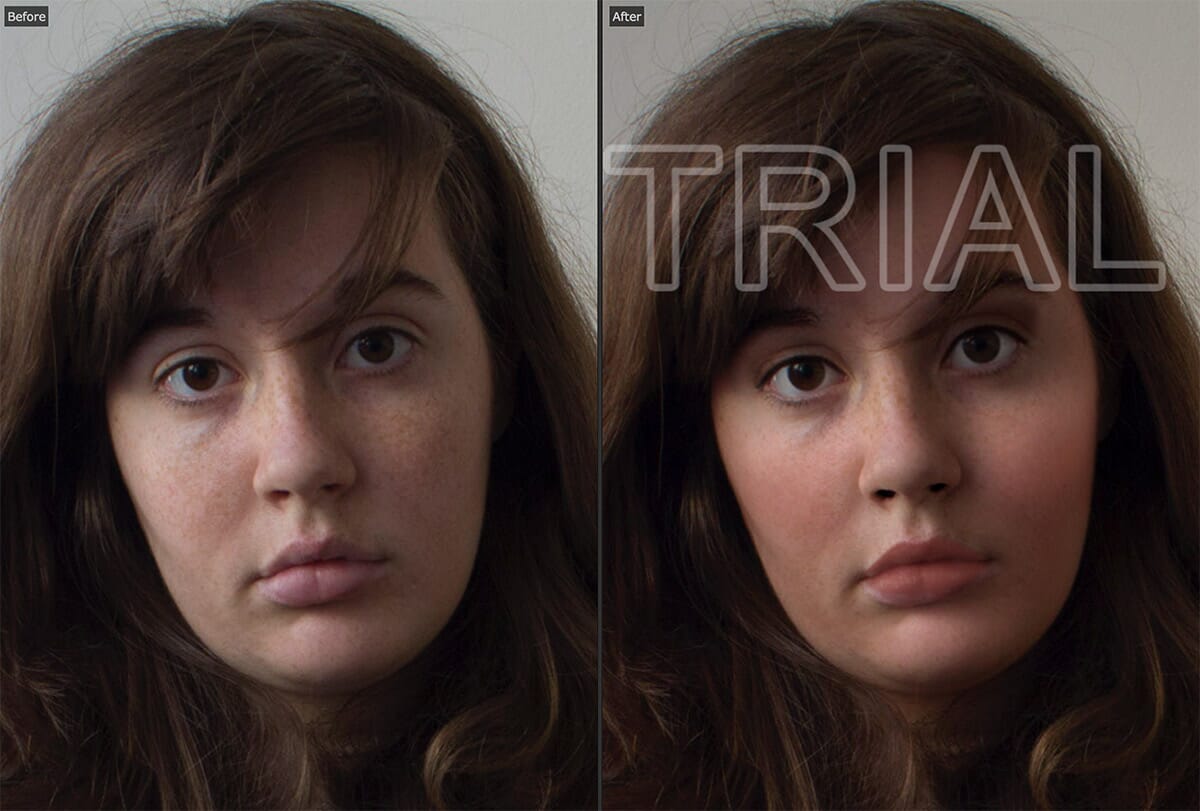 There are also options that allow you to brighten eyes, smooth out skin, and plump up lips. For clients expecting perfect pictures, PortraitPro cleans up undesirable areas quickly and easily.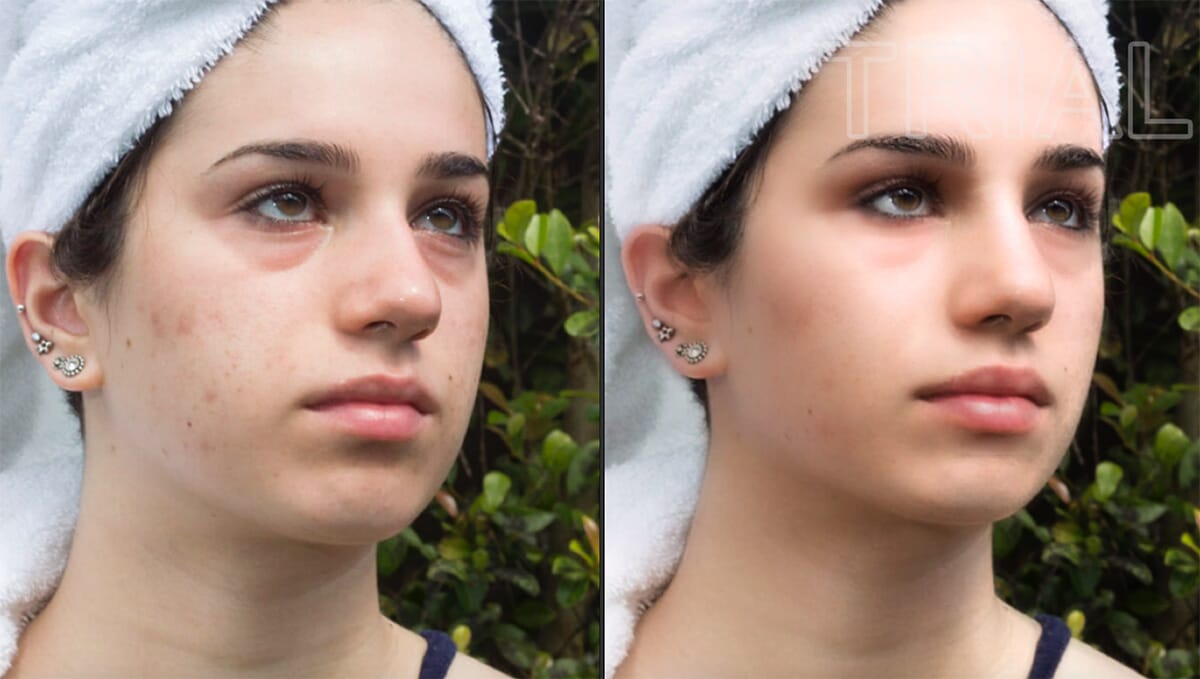 It's easy to spend hours experimenting with the ways PortraitPro can change a picture's appearance. However, in a pinch, it can swiftly apply changes that would take hours to attain manually in Photoshop.
PortraitPro 18 Review: Our Final Thoughts
PortraitPro fills a very specific niche, and in a lot of areas, performs impressively. However, even the latest version has its limitations
If you are not a portrait photographer, PortraitPro will not meet many of your needs. What's more, it's not suited to be a stand-alone product. It lacks the cataloging features of a Lightroom, and it lacks the advanced and expansive toolset of Photoshop.
A few of the features advertised with the latest version don't quite live up to industry expectations. In particular, the program's layering capabilities are extremely limited. Adjustment options for basic features like tonality are mediocre, and there's not much in the way of working locally.
That being said, most of what it specializes in it does relatively well. Its face detection abilities are superb and the presets adjust to fit an individual subject's features. This program makes it easy to entirely change the shape of a person's face in a relatively natural way that preserves all of the image details.
For many, PortraitPro isn't a good fit. It can be heavy-handed at times. However, with some practice and foresight on what the program can and cannot do for you, Portrait Pro can be a real asset to have in your toolkit.