What's the best macro lens for Nikon available today?
In this article, we share our favorite macro lenses, including a mix of Nikon-manufactured options and third-party picks. We also present options at every price point – so no matter your budget, you're bound to find a lens that works for you.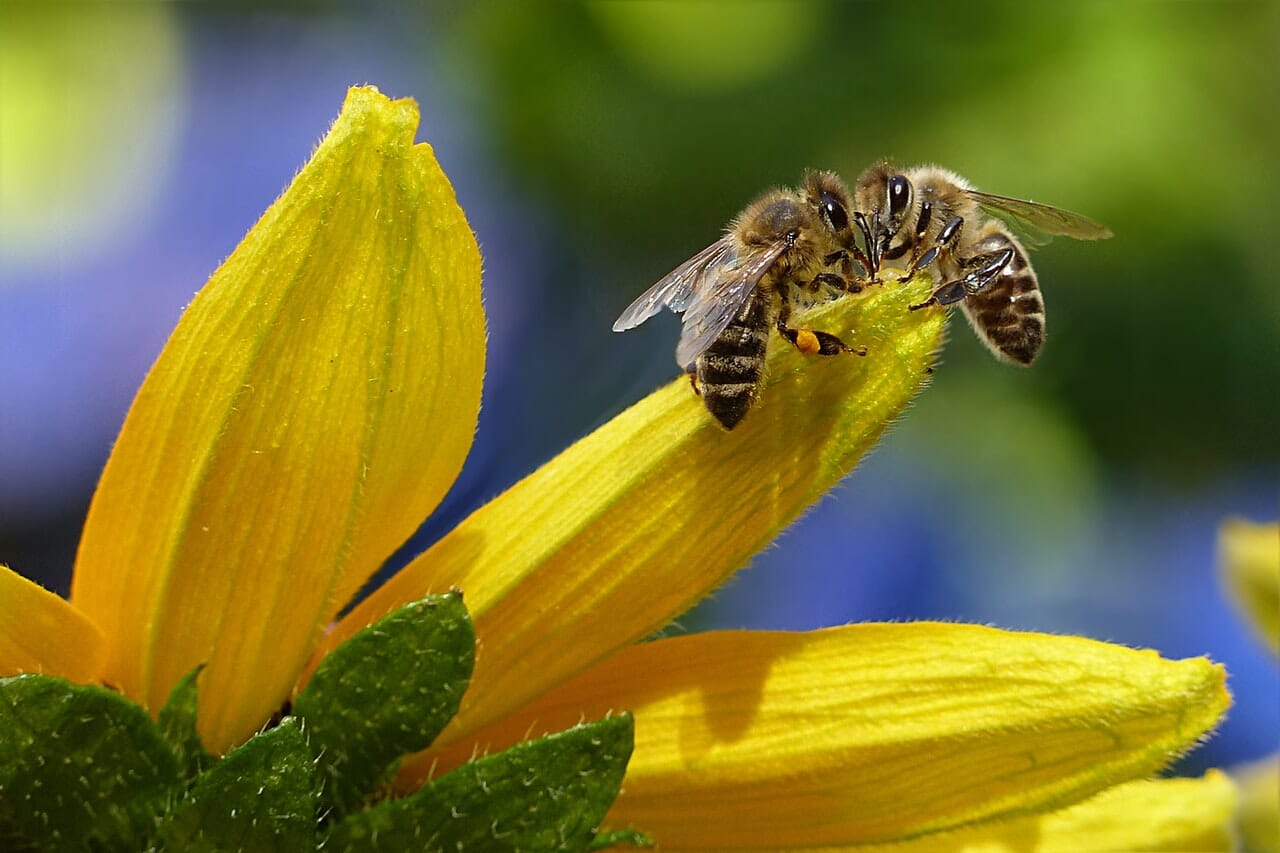 So without further ado, here are the 11 top macro lenses for Nikon in 2022.
When you buy through links on our site, we may earn a commission at no cost to you. We evaluate products independently. Commissions do not affect our evaluations.
Best Macro Lenses for Nikon
1. Nikon AF-S 105mm f/2.8G VR
Our Pick
The best macro lens for enthusiasts and professionals
The 105mm f/2.8G is a macro classic, thanks to its stellar optics and impressive build.
Pros
Solid and well-made
Creates good bokeh
Vibration reduction
True 1:1 magnification
Cons
Vibration Reduction system is less effective at close distances
The Nikon AF-S 105mm f/2.8G VR is Nikon's best macro lens to date; if you can afford it, just buy it.
The 105mm f/2.8 feels solid in the hands. It is quite well made; the internal construction of the lens includes a total of 14 elements arranged in 12 groups. There are 9 rounded aperture diaphragm blades that produce nice bokeh.
Autofocusing is powered by Nikon's (very quiet) Silent Wave Motor (SWM). The lens also comes with a manual focusing override option, so you can grab hold of the focus ring and make manual adjustments, even in AF mode. This lens focuses internally, so there is no barrel length change when racking focus in and out.
The Nikon 105mm f/2.8 is a true macro lens, capable of producing a 1:1 or life-size reproduction of anything you put in front of it, assuming you get close enough. And speaking of getting close: happily, the 105mm focal length allows you to focus from a sufficient working distance, so you will not scare your small subjects, nor will you obstruct the light with your own body.
The 105mm macro does include three stops of Vibration Reduction, which permits you to use a shutter speed up to three stops slower compared to other non-VR lenses in a given shooting situation. (It's still a good idea to use a tripod you're focusing close, though!)
2. Nikon AF-S DX 40mm f/2.8G
Also Great
A great entry-level macro lens
The 40mm f/2.8 is perfect for beginners, thanks to its low price, compact build, and excellent image quality.
Pros
Inexpensive
Versatile
Lightweight and compact
Cons
Bokeh isn't top-notch
The Nikon 40mm f/2.8G is a very inexpensive macro lens from Nikon designed specifically for Nikon's APS-C cameras. Note that, on an APS-C camera, the effective focal length is 60mm, just a shade longer than what you would get with a 35mm prime lens. Thus, this lens will double as a fixed prime lens for everyday photos.
The lens is very sharp in the middle and will allow you to capture those breathtaking flower shots and small creepy crawlies in life-size proportions, as well as anything else that you may fancy shooting.
The lens isn't one-hundred percent weather-sealed, but you do get a rubber gasket on the lens mount to ensure that the elements stay out.
Nikon's Silent Wave Motor (SWM) technology produces a strong autofocusing performance, especially at close distances – so you should have no problem focusing on insects, flowers swaying in the wind, and more.
As with the options above, the Nikon 40mm f/2.8 is a true macro lens, featuring a 1:1 perspective from a close focusing distance.
3. Nikon AF-S Micro 60mm f/2.8G ED
Short focal length macro lens
Competitively priced and great for getting up close to insects and small critters because of the internal focusing mechanism.
Pros
Fast focusing
Impressively sharp
Excellent image quality
Good bokeh
Cons
No image stabilization
The Nikon AF-S Micro 60mm f/2.8G ED is another popular macro lens offered by Nikon. The slightly longer than standard focal length ensures that you get close focusing even from a comfortable working distance.
The lens is designed for full-frame Nikon cameras. However, the lens is compatible with all of Nikon's DX-format cameras as well.
The construction of the lens includes a total of 12 elements arranged in 9 groups. These include two aspherical elements as well as one extra-low dispersion element. These elements suppress all types of aberrations as well as distortions. The result is sharper colors and better contrast.
This lens comes with 9 rounded blades, which ensure beautiful bokeh quality. If you want, you can produce a nice background (and foreground) blur, capable of obliterating anything that is in front of and behind the focusing plane.
Autofocusing is handled by Nikon's Silent Wave Motor technology, which ensures quiet autofocusing and excellent handling. The lens also includes a full-time manual focusing override. This comes in handy when you try to focus on a very small subject at close distances and the camera can't lock focus precisely.
An internal focusing mechanism ensures that the lens's barrel length does not change when the lens focuses, so you can focus close without scaring small critters and insects.
The thing that is missing from the lens? Image stabilization. You will have to shoot at a minimum shutter speed of 1/60s to ensure that your handheld shots are devoid of blur.
4. Lensbaby Velvet 85
Something a little different
This lens has an amazing soft-focus effect that is great for both portraiture and macro photography.
Pros
All-metal body
Good length for flower photography
Gives a soft, dreamlike effect at larger apertures, yet is super-sharp when stopped down
Cons
Manual focus only
Niche lens
The Lensbaby Velvet 85 is wildly different from the standard macro lenses out there, and you'll either love it or hate it.
The Velvet 85 produces a soft, ethereal glow, which enables you to capture some stunning and unique macro shots. The Velvet 85 is an ideal focal length for capturing macro flower photos, and flowers do look great with that dreamy, soft glow. However, if ethereal images aren't your thing, then after around f/2.8 the lens becomes tack sharp. So, if you don't want soft-focus images all the time, stop it down and marvel at the crispness of your files.
The lens has an old-school, minimalist feel to it. It's manual focus only, which may put some people off, but there are many macro photographers who prefer to focus manually.
The Velvet 85 is also a great portrait lens, so it's fairly versatile in this respect. It is somewhat of a niche lens due to the glow effect, but if you want to add some artistic flair to your photos, then it's a great buy.
5. Tokina 100mm Macro f/2.8
A classic macro prime
Well-priced and capable of producing great images, this lens is super compact and works well as a travel macro option.
Pros
Excellent image quality
Precision manual focusing
Compact size
Cons
No autofocus for the D3000, D5000 series, and Nikon Z cameras
Next up on our list is the Tokina 100mm Macro f/2.8, a great third-party macro lens for Nikon. This lens is made for Nikon F-mount cameras, but autofocus isn't available for some of Nikon's entry-level DSLRs, nor can you autofocus with Nikon Z-series mirrorless cameras using the FTZ mount adapter.
The Tokina 100mm macro is small for a 100mm lens, so finding space for it in your gear bag isn't hard. However, the inner barrel extends when you focus close, so when you are at the shortest focus setting it's almost twice the length!
Manual focusing on the Tokina 100mm macro is very good, with the focus ring allowing for extreme precision during adjustments. And the image quality is fabulous; sharpness is impressive throughout most of the aperture range, so you'll come away with tack-sharp photos of all your favorite macro subjects.
The Tokina 100mm macro is a great little macro lens that won't break the bank. And if you like shooting with manual focus, then the lack of AF on older Nikon models shouldn't be a deal-breaker.
6. Sigma 18-300mm f/3.5-6.3 Macro
A do-it-all lens for macro and general photography
The Sigma 18-300mm offers good macro performance in a versatile zoom lens and is great for beginners.
Pros
Decent optical performance for a macro zoom lens
Good value for money
Image stabilization
Good build quality
Cons
Manual focusing isn't as precise as it could be
Images are 1:3 (one third of life-size) at closest focusing distance
The addition of a zoom lens like the Sigma 18-300mm f/3.5-6.3 Macro on this list may seem like a strange choice, but there are several good reasons to include it.
A multipurpose macro zoom is an ideal choice for beginners and those on a budget who can't afford multiple lenses for different purposes. The 18-300mm focal range allows you to shoot wide-angle landscapes and even capture wildlife close-ups, so it's an excellent walkaround lens.
The macro capabilities of this lens won't suit professionals or advanced macro photographers, but for beginners who are just testing the waters, it's a perfect pick. Images are one-third of life-size (1:3) at the closest focal distance, so for true macro images, the Sigma 18-300mm won't work. However, for close-up flower shots, it does the job well enough.
This lens comes with the advantage of image stabilization, which makes up somewhat for the rather slow f/3.5-6.3 maximum aperture. Build quality is good, and despite the massive zoom range, the Sigma 18-300mm is fairly compact. It also features a zoom lock, so gravity won't start extending the lens barrel as you move around.
While the Sigma 18-300mm isn't quite a jack of all trades, it gives good macro images and a huge focal range at a decent price point. This makes it worth buying for those new to photography; that way, you can try out macro, wide-angle, and telephoto capabilities to see what you like best.
7. Sigma 105mm f/2.8 EX DG OS HSM
One of the best third-party macro lenses
The Sigma 105mm macro is a solidly built, versatile 1:1 macro lens that doubles as an excellent short telephoto.
Pros
Optical stabilization
Good bokeh
Super sharp
Handles chromatic aberration and vignetting very well
Compatible with Sigma's extender tubes
Cons
AF can be slow to focus in low-light conditions
One of the best third-party macro lenses for Nikon is the Sigma 105mm f/2.8 macro lens. It's also a great short telephoto lens for portraits and other types of photography, too.
The Sigma 105mm f/2.8 EX DG OS HSM Macro Lens is capable of shooting true macro photos, and image quality is excellent. The f/2.8 aperture is not the quickest, but it is bright enough for some creamy background blur.
Autofocusing is powered by Sigma's HSM (Hyper Sonic Motor) technology. While focusing is fast and accurate in good light, the AF does struggle a bit in low-light conditions.
Additionally, the lens features Sigma's proprietary OS (Optical Stabilizer) mechanism. This lets you handhold in low light or when longer shutter speeds become necessary.
This is a well-built lens with numerous metal elements. Sigma's lenses tend to be heavier than their counterparts, and this particular lens lives up to that expectation, weighing 25.6 oz (726 g).
8. Irix 150mm f/2.8 Macro
Premium manual-focus lens for Nikon F-mount
Competitively priced, this lens is also weather-sealed; it's an ideal choice for shooting outdoors in all weather.
Pros
Weather sealed
Impressively sharp
Excellent image quality
Smooth bokeh
Cons
Manual focus only
No built-in image stabilization
The Irix 150mm f/2.8 Macro is a sought-after macro lens for the popular full-frame mounts. The lens is capable of producing 1:1 magnification and has a minimum focusing distance of 1.1 in (2.7 cm). It features a manual focusing design and comes with a focus-locking mechanism.
Image quality is excellent, with virtually no chromatic aberration or flare. There is also hardly any distortion present, either.
Related Post: Irix 11mm Review
The Irix 150mm is manual focus only, but that probably isn't going to be a big issue for most macro photographers. The focusing ring is built to allow for a high degree of accuracy, which is important when using the lens at high magnifications.
There's no built-in image stabilization, but for most macro shooters, this won't be much of a problem; after all, you'll probably be photographing with a tripod!
The Irix 150mm offers solid metal construction and feels robust. The lens can even be used as a portrait or landscape lens, and it's very competitively priced.
9. Venus Laowa 100mm f/2.8 2X Ultra Macro
Twice the maximum magnification of most macro lenses
If you want ultra-magnification to capture every fine detail, then this lens is for you. It also makes an excellent portrait lens.
Pros
2X maximum magnification factor
Focus ring enables precise adjustments
Solidly built
Very good image quality
Our list of the best macro lenses for Nikon wouldn't be complete without the Venus Laowa 100mm f/2.8 2X Ultra Macro lens, which goes way beyond regular macro lenses to deliver an amazing 2:1 magnification ratio.
That much magnification enables you to capture the tiniest of details, and overall sharpness is excellent, even when shooting at the widest aperture. Although the sharpness drops off at around f/22, the lens is capable of capturing fine details even when stopped down.
This version of the Laowa 100mm Ultra Macro is made for Nikon's mirrorless Z-mount cameras, but there is a version available for Nikon F-mount cameras too. Note that the Z-mount version of this lens has no electronics at all. The aperture is chosen manually with the aperture ring, and the lens is manual focus only. The focusing ring is built for tiny, precise adjustments.
Focusing at 2X magnification is always going to be a challenge, of course. If you have a macro focusing rail to use with the Laowa 100mm, that will make your job much easier.
This lens isn't weather sealed, but the build quality is sturdy. Handling on the Nikon Z cameras is good, even though it's quite a long lens for a small body.
If you want to shoot extreme detail, this lens is the perfect pick. It can also double as a portrait lens!
10. Zeiss Milvus 50mm f/2 Macro
High-quality Zeiss optic
It's a perfect solution for close range photography, but also works great as a standard lens.
Pros
Can also be used as a general-purpose lens
Amazing image quality
Weather sealed
Very precise focusing
Cons
Manual focus only
Macro reproduction is 1:2 (not quite life-size)
We love Zeiss-made manual focusing lenses, including the Zeiss Milvus 50mm f/2 macro lens.
They are of exceptionally high quality and include weather sealing and metal construction. While such lenses come with a hefty price tag, their reputation is such that they are worth every cent.
The only catch is that the 50mm f/2 is a manual focusing lens, which means it probably won't suit a beginner who isn't used to manual focus. The focusing ring allows for tiny and precise adjustments, which is really important when shooting macro images.
Photo quality is simply outstanding, with the super sharpness, great bokeh, and beautiful colors that are the trademarks of Zeiss lenses.
Also, thanks to a traditional 50mm focal length, this lens will also work as your everyday standard shooter for portraits, landscapes, food, and product photography.
The reproduction ratio is 1:2, so it's not a true macro perspective. But the lens has a fast wide aperture of f/2, which should serve you well when you are shooting small creepy crawlies or flowers in the countryside or products in your home/studio.
If you can afford to buy the Zeiss Milvus 50mm, then it'll last a lifetime. You'll be hard-pressed to find a better macro and general-purpose lens.
11. Meike 85mm f/2.8 Macro Lens
Larger than lifesize image reproduction
Featuring good build quality, a low price, larger than life magnification, and compatibility with Nikon Z-series bodies, this is a recommended macro lens for Nikon users.
Pros
Good build quality
Inexpensive
1.5X macro magnification
Excellent sharpness
Cons
Some chromatic aberration
Manual focus only
Meike is a little-known brand that produces a number of third-party lenses. One of those third-party lenses is the Meike 85mm f/2.8 Macro Lens, and is available for Nikon Z-series mirrorless cameras like the Z6 and Z7.
This is a sturdy and well-built lens, which is surprising given the bargain price point. It's another manual focus-only lens, but as stated before, many macro shooters prefer using manual focus to autofocus, anyway.
One very important selling point of this lens is the 1.5:1 reproduction ratio for your subjects. That means you can capture larger-than-life images of objects. This is a great way to capture vivid details of objects that normally elude us in our everyday lives.
The lens does show some chromatic aberration, but this is easily fixed in post-processing. And even with this minor drawback, the sharpness across the image is excellent.
The lens has a maximum aperture of f/2.8, which is perfect for creating photos in low-light conditions – plus, it'll be useful for capturing beautiful bokeh!
With a 85mm focal length, the lens is perfect for both macro and portrait shots and is an absolute steal for the price.
Conclusion
That's it for our roundup of the best macro lenses for Nikon. Hopefully, you'll find something here that suits both your needs and budget!
Our top pick is the Nikon 105mm f/2.8G, but for a budget lens, you can't go wrong with the Meike 85mm f/2.8, which offers larger than life-size image reproduction at a rock-bottom price.
Which is the best Nikon macro lens overall?
The Nikon AF-S Micro-Nikkor 105 mm f/2.8G VR is our favorite overall option, thanks to its image quality, build, handling, and price point.
What is the best focal length for macro lenses?
Anything longer than 60mm is a good focal length for shooting macro photography. That gives you enough space to work while capturing a true macro perspective.
What is a true macro perspective?
A true macro perspective is the ability to produce life-sized (1:1) reproductions of a subject onto the image sensor.
Which is the best third-party macro lens for Nikon cameras?
The Sigma 105mm f/2.8 lens is one of the best third-party macro lenses on the market. It is almost as good as the Nikon 105mm f/2.8G we've listed as our top pick.
---
As an Amazon Associate, we earn from qualifying purchases. Certain content was provided "as is" from Amazon daily and is subject to change or removal at any time.